Paris at night: Those three words evoke magic and mystique. Known as the City of Love or the City of Light, Paris has so much to offer for anyone who wants to explore at night.
With so much to see, how do you make it all happen?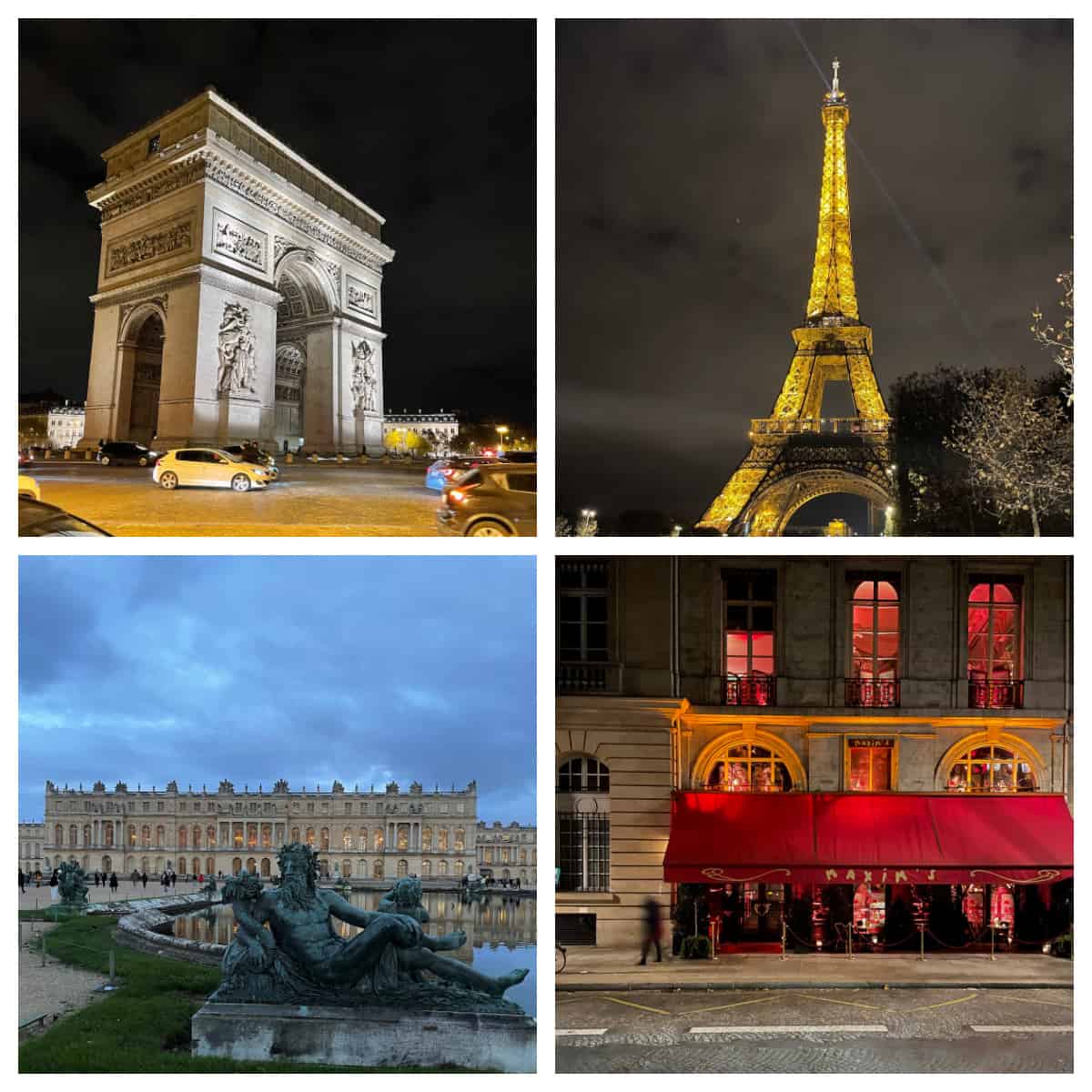 The best way to explore Paris at night is through a guided tour. The most important things you'll want to see are not within walking distance of each other. This can get expensive to take an Uber all around the city.
Where should you go? I've put together a list of the best things to do in Paris at night to help you see as much as possible.
You certainly can use this list and get to everything on your own. I took an excursion at the end of a roundtrip sailing the Seine from Paris to Normandy with Viking River Cruises and it was fantastic!
This was actually my third excursion of the day, and I was ready to chill! I didn't want to worry about getting around and was thrilled to have someone show me the top sites of the City of Lights.
Don't be too intimidated if you want to go it on your own. I am told it's easy to find your way around once you've spent a little time there.
For this trip, with 20 districts and 12 avenues, I was happy to leave it up to our driver! 
Where is Paris?
Head to France and look for a big metal tower, and you've found Paris!
In all seriousness, getting to Paris from just about anywhere in the world isn't too difficult, as would be expected for the French capital city.
Whether you fly, take the train, or sail up the Seine River into town, there are many options to get there.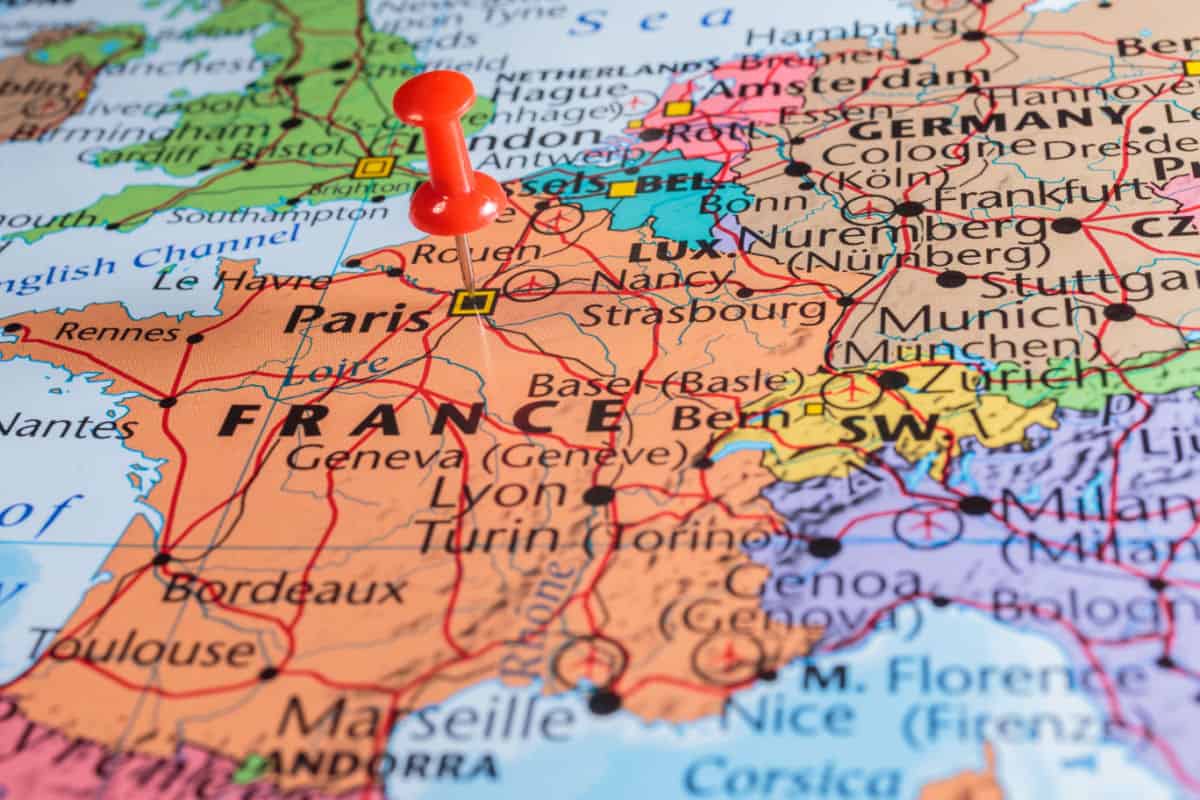 Speaking of the Seine River, it's the longest river in France at 483 miles, and a river cruise is the perfect way to see it.
If you're facing west, the land on the right side of the river is called the Right Bank. This is the place for shopping, incredible museums like the Louvre, and the iconic Champs Élysées.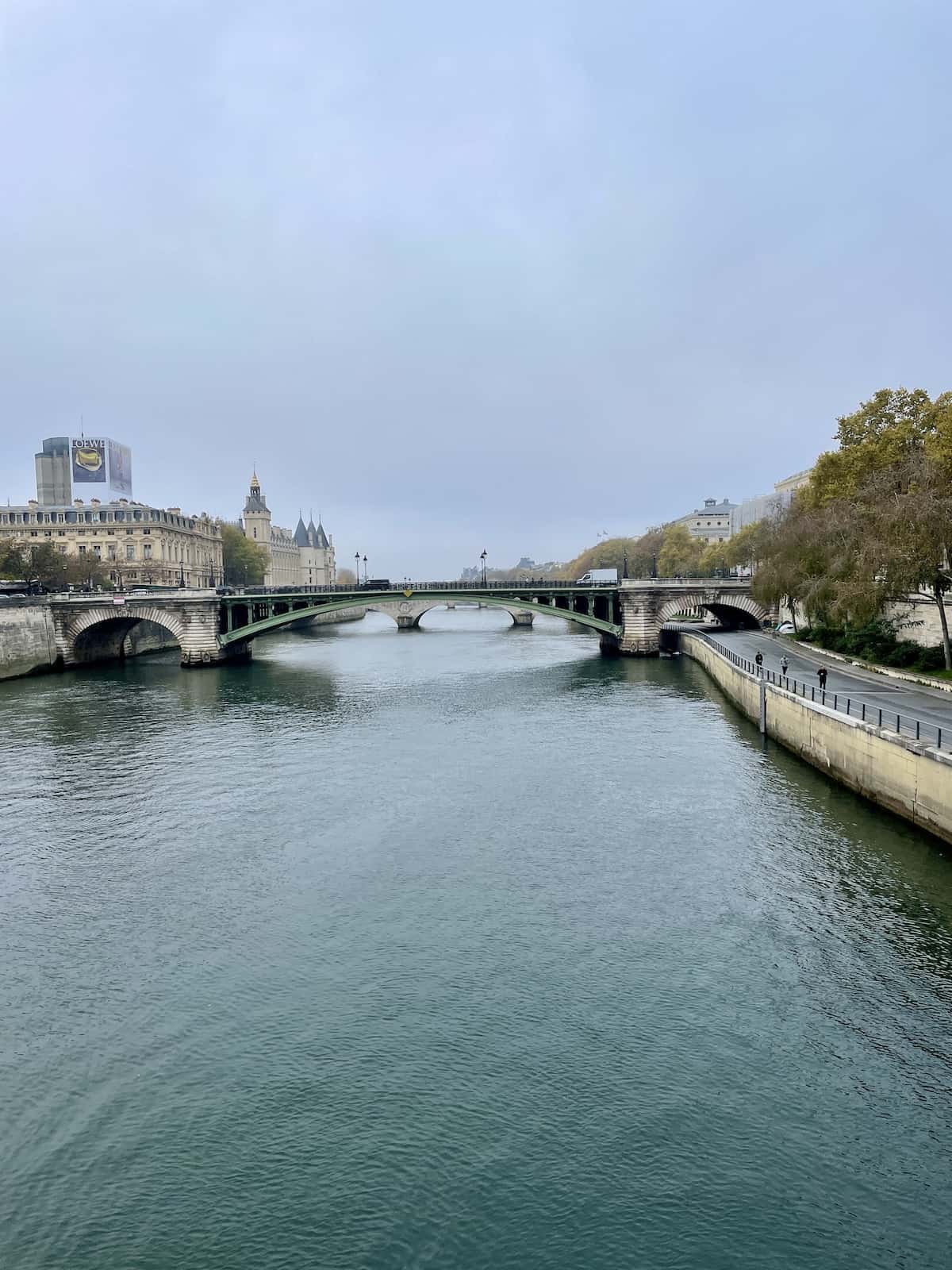 On the other side of the River Seine is the Left Bank. It was historically a hangout for artists like Picasso and writers like Hemingway, so you can imagine it's the artsy side of Paris.
At one time, the upper class preferred the Right Bank, but today, both are very popular and hold their own charms. The next time I go, I want to stay in the city.
There are so many lovely boutique hotels in Paris. This way I could be right in middle of it all and see everything!
There are 37 bridges that connect the two Banks, 33 of which are illuminated at night.
In addition, there are more than 50,000 street lights across the city that extend a glow into the night sky. This is why Paris has the name City of Light. Many of the sites I saw were connected to the Seine.
For a bit of a history lesson, Napoleon the third was much more important than his uncle, Napoleon I. The first president of France as well as Emperor, this made him the last monarch to rule over the country.
Many people don't know Napoleon the third was also an economist and is responsible for enlarging the city of Paris to include the villages as part of the city.
He demolished older buildings and reorganized the city with the goal of making it more beautiful. Napoleon is credited with transforming the city of Paris. So now you know!
Why We Love Paris
Paris is an amazing city to visit. With a combination of charming history and modern elegance, the city of Paris provides everything from a quiet night stroll to robust Parisian cabarets.
Some of the most iconic sights in the world can be found in Paris. From the Eiffel Tower to the Louvre, there are places to visit that need no introduction.
In addition, Paris has amazing places to grab a bite to eat. For warmer weather, eating at a sidewalk cafe is classically Parisian.
And of course, with Paris being a hub of fashion, there are plenty of places to shop – or just window shop! You can find a variety of boutiques to window shop.
Perhaps Paris is not just the City of Light because of all the street lights. Maybe it is the city's focus on enlightenment and sciences that brings light to this city as well.
What to Do in Paris at Night
You could spend many nights exploring the wonder of Paris after dark, but we have 19 ideas that should be at the top of your list for Paris at night.
Note: we did not do all this on the excursion as it was just a few hours. Some of these sights we saw throughout the week. Each tour guide is different and has surprises in store!
Take a walk along the Seine River
This was one of the first things I did in Paris. I had never been to Paris, and the Eiffel Tower was within walking distance of where the Viking Fjorgyn was docked for the first night of our river cruise from Paris to Normandy.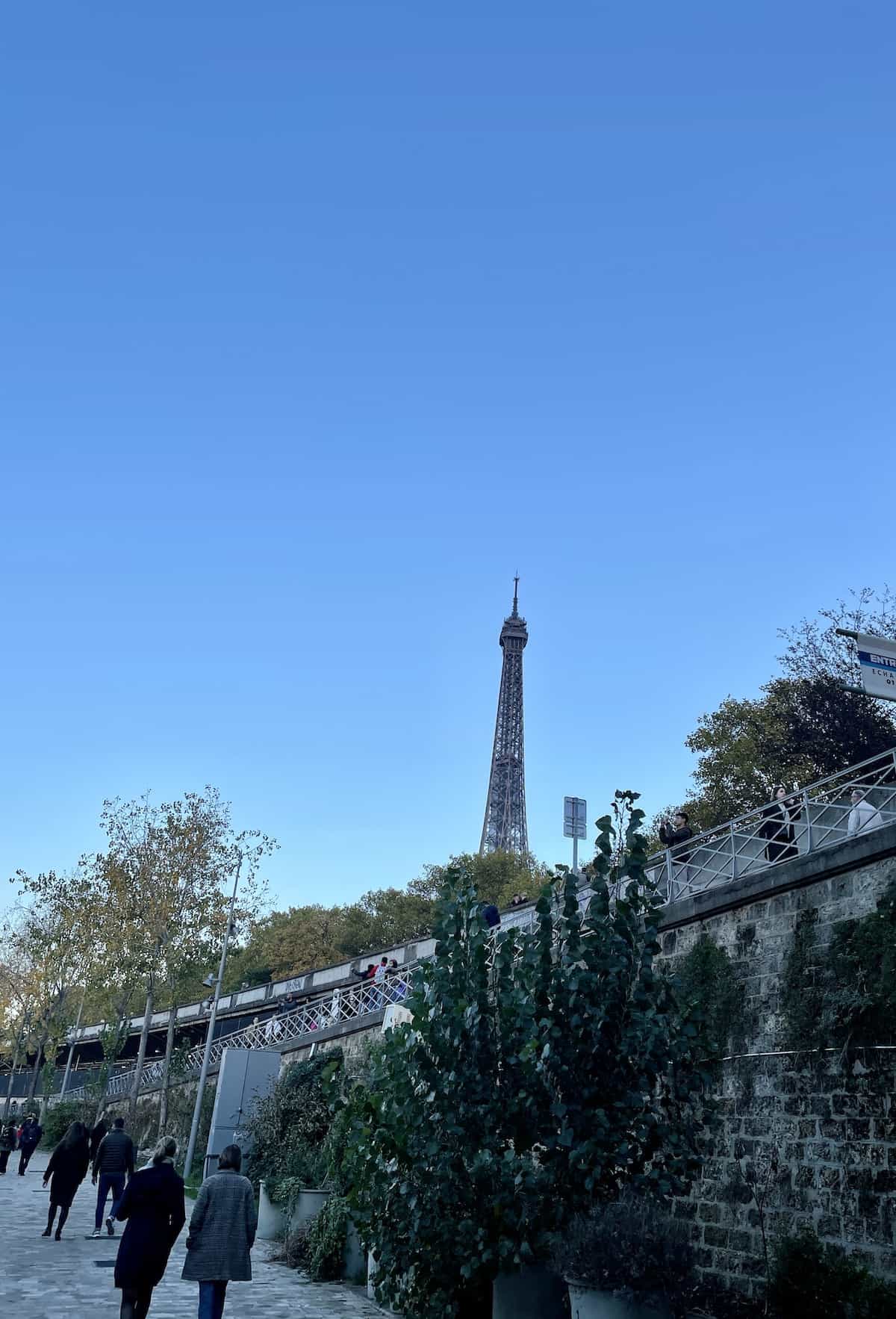 Seeing the river at night is both tranquil and yet full of energy at the same time. It's well worth the time to stretch your legs there.
See the Eiffel Tower Light Show
Though it's beautiful day and night, every night from dusk until 11:45 p.m., the tower twinkles for 5 minutes on the hour. Initially, the twinkling was for the millennium and was for a full 15 minutes on the hour. Everyone loved it so much it was extended but reduced to 10 minutes. It's now just 5 minutes to save energy.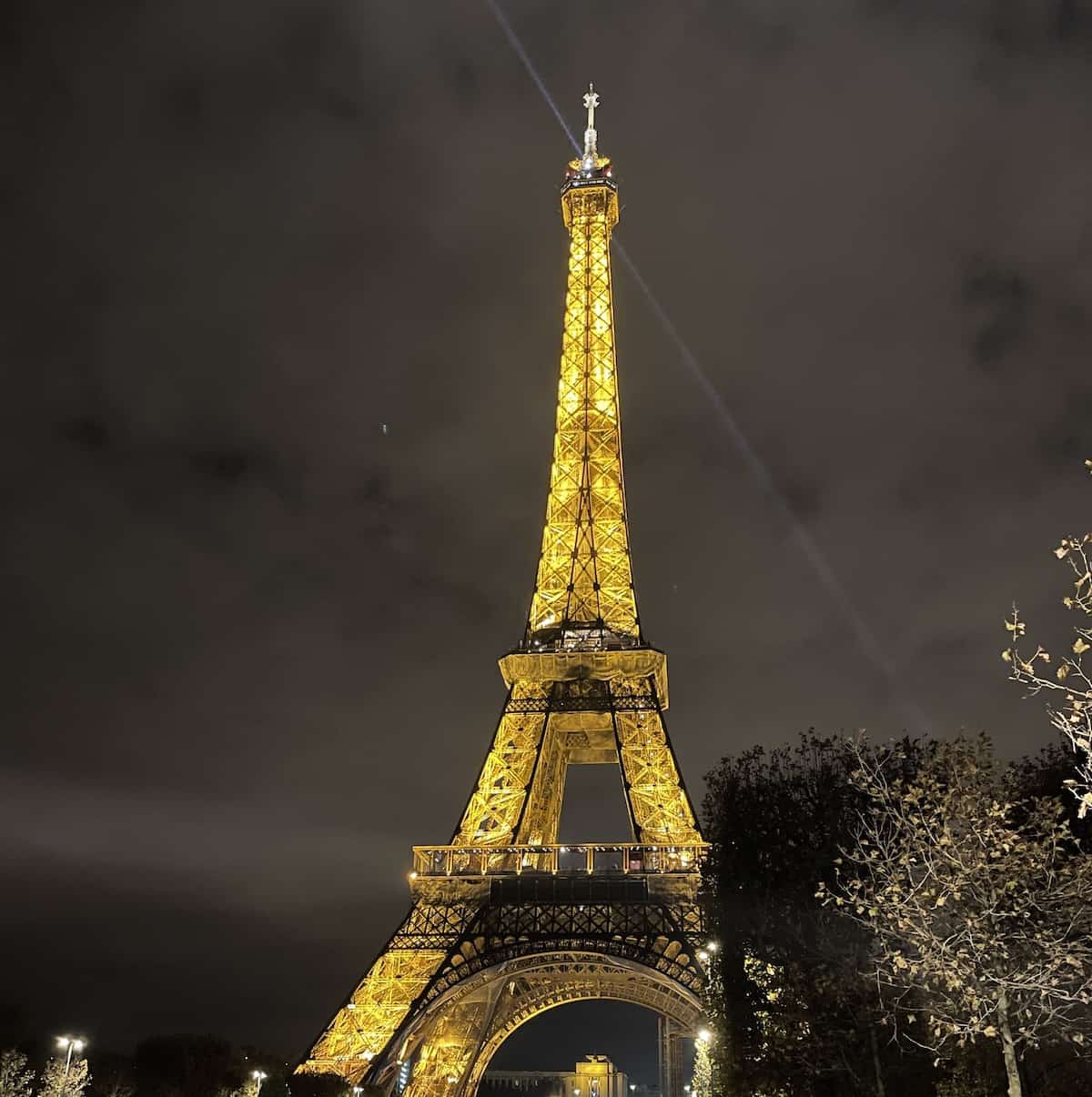 Many people don't know that the Eiffel Tower was built to be the centerpiece of the 1889 World's Fair.
Our guide told us the residents of Paris were not thrilled with the outcome of the Tower and even wanted to get rid of it.
Now that it's one of the top sites in the world to visit with almost 7 million people visiting each year, it is a well-loved cultural icon in Paris.
The Eiffel Tower was named a monument historique (National Heritage Site) in 1964 and in 1991, the area of the Seine (including the Eiffel Tower) was named a UNESCO Heritage Site.
Explore Champs-Élysées
Take a short walk to Avenue Champs-Élysées. Known as the most beautiful commercial avenue in the world, Champs-Élysées connects the Place de la Concorde with the Arc de Triomphe.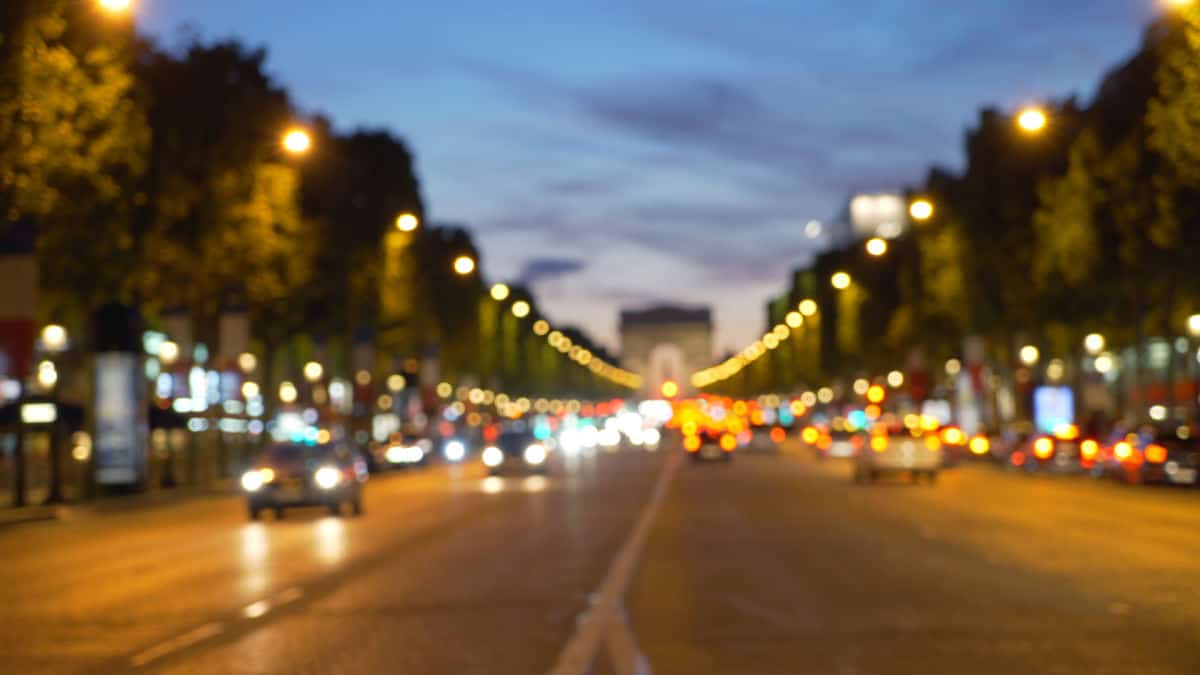 When you think about the Champs-Élysées, shopping should come to mind. The avenue is a who's who of high-end names in fashion with stores by Hermes, Louis Vuitton, Valentino, Christian Dior, Dolce & Gabbana, and Giorgio Armani, to name a few.
If all that shopping works up an appetite, make sure to stop at L'Alsace. It's open 24 hours a day, 7 days a week, for whenever you get a craving for Alsatian cuisine, blending the flavors of France and Germany.
See the Arc de Triomphe
Arguably the Arc de Triomphe is the second most recognizable sight in all of Paris behind the Eiffel Tower.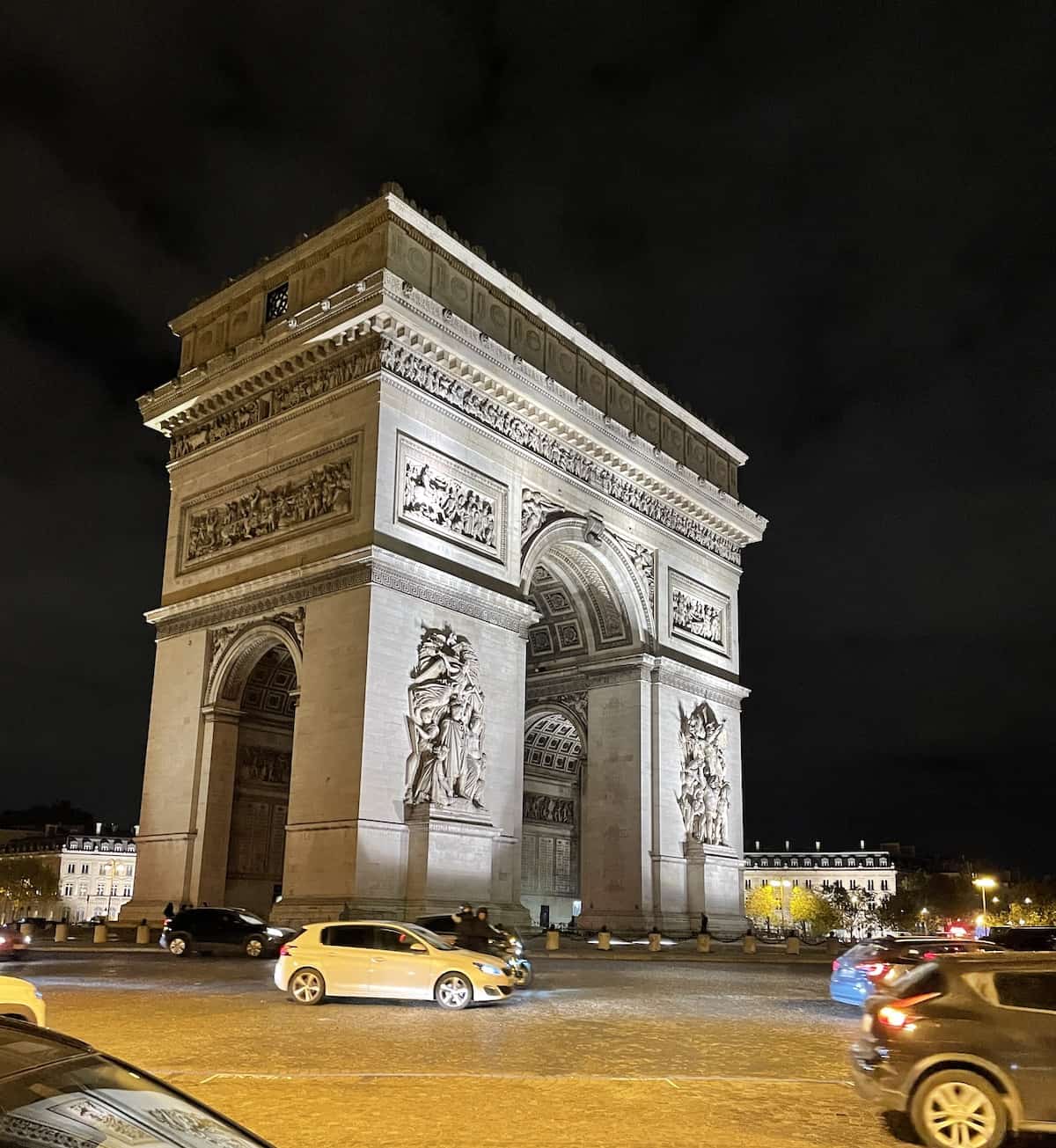 Located at the western end of the Champs-Élysées, this huge arch was commissioned in 1806 by Napoleon I after he won the Battle of Austerlitz the previous year, but work wasn't completed in 1836.
The arc features a variety of sculptures and names of generals and battles from great military victories in France.
There are also steps leading up to the top of the arc, which offers an observation deck that provides an incredible view of the city.
It really is a must when visiting Paris and so pretty at night.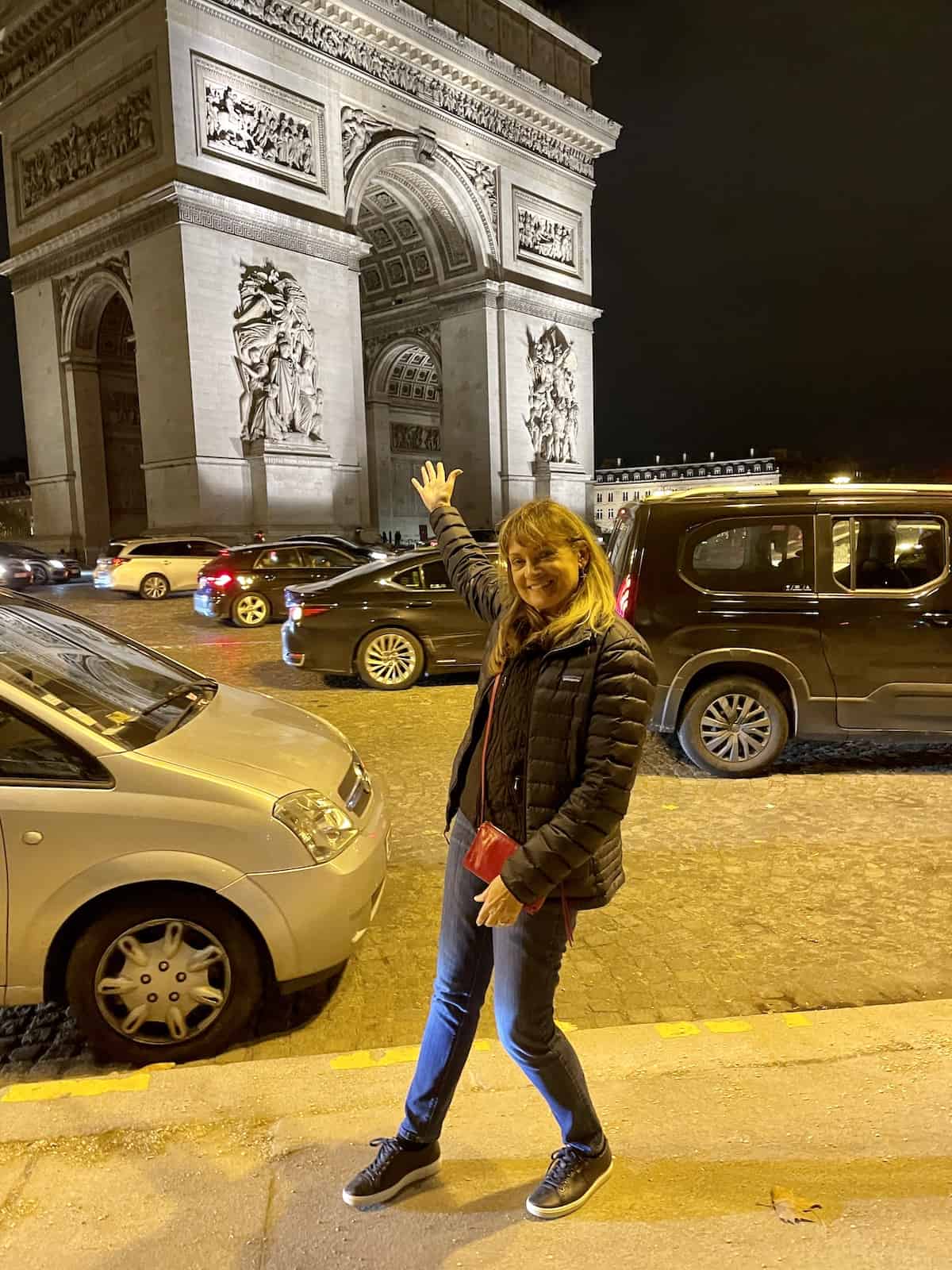 Visit Place de la Concorde
This public square has a notable history, as it was the place of many executions, including that of Marie Antoinette and Louis XVI. In more modern (and happier) times, it was the gateway to the Paris Universal Exposition of 1900 and the International Exhibition of Modern Decorative and Industrial Arts in 1925. (That exhibition is where we get the term "Art Deco".)
Speaking of art, this is the perfect place for art lovers. There are incredible statues, fountains, and even some of Monet's "Water Lilies" paintings at the Orangerie. At night, the lighting on the fountains is stunning, too.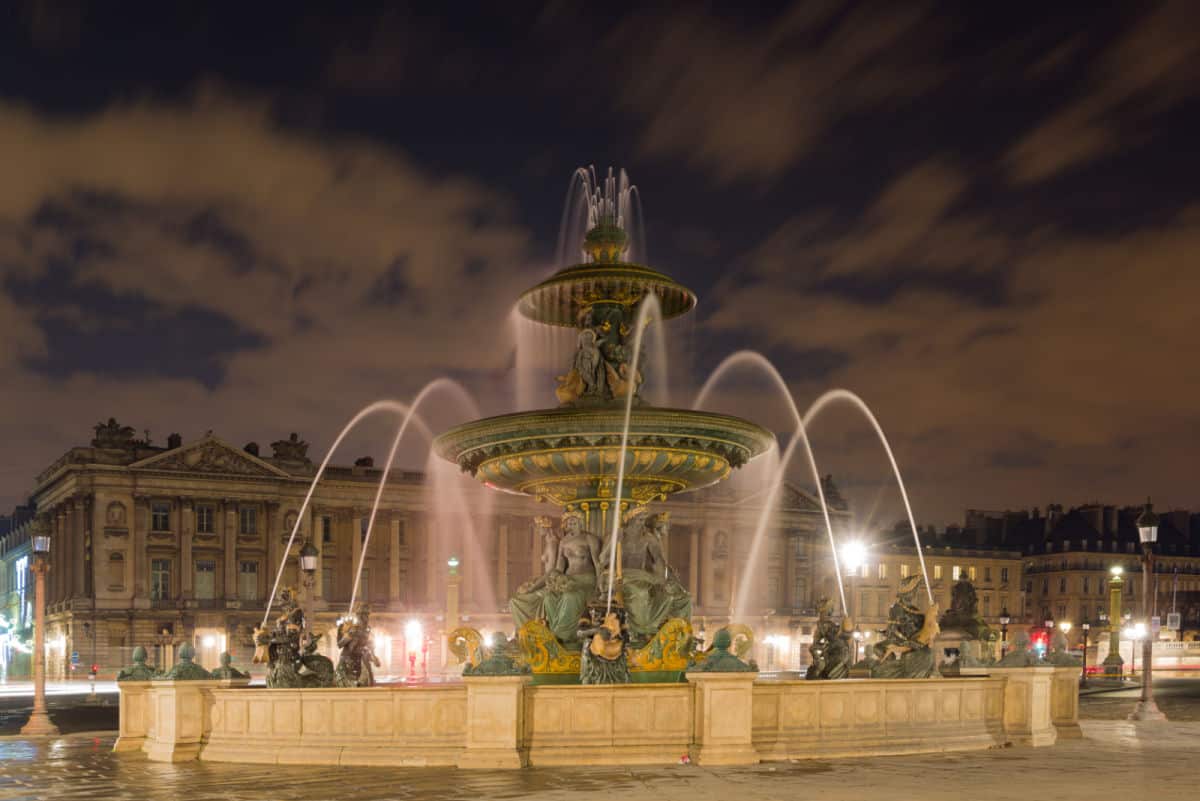 There's also the Luxor Obelisk, brought over from Egypt in the 1830s as a diplomatic gift from Muhammad Ali Pasha.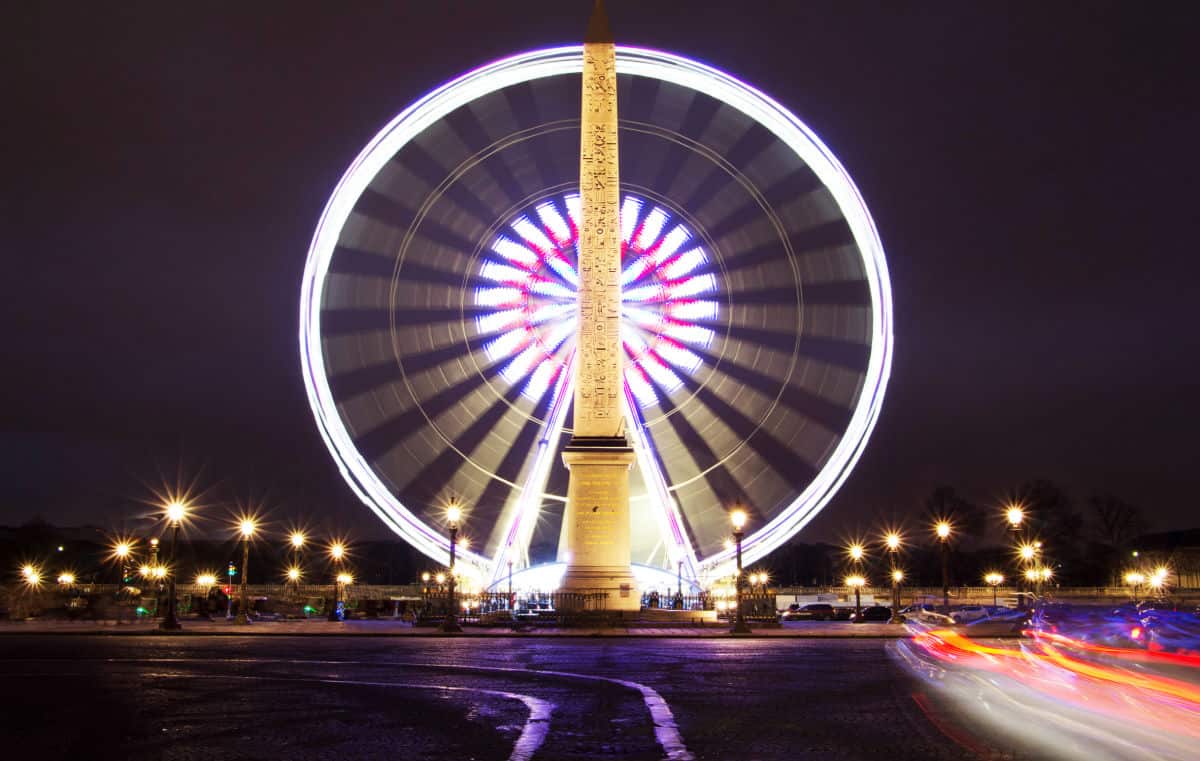 This area will be a focal point for the 2024 Summer Olympics as a gathering place. Even before the planned renovations are completed, you can get a spectacular view of the area from the Place de La Concorde Ferris Wheel. At night it is all lit up and impossible to miss!
Don't Miss the Statue of Liberty
Wait, what? I thought we were talking about Paris, not NYC! The quarter-sized replica of Lady Liberty was gifted to France from the American community to celebrate the French Revolution.
The statue used to face the Eiffel Tower, but was turned to face west in 1937, so it now faces the original statue in New York City. The Statue's most recent claim to fame was being in the movie National Treasure: A Book of Secrets.
You can find it at Île aux Cygnes, a man-made island on the Seine River, which was created to divide river traffic.
See the Ritz Carlton Paris
The Ritz Carlton Paris hotel is especially beautiful at night. Originally owned by Cesar Ritz, the Ritz Carlton Paris was one of the first hotels in Europe to not only provide electricity, but a suite bathroom and telephone in each room.
Not surprisingly, this became the spot for the rich and famous and is still one of the best places to stay in the city.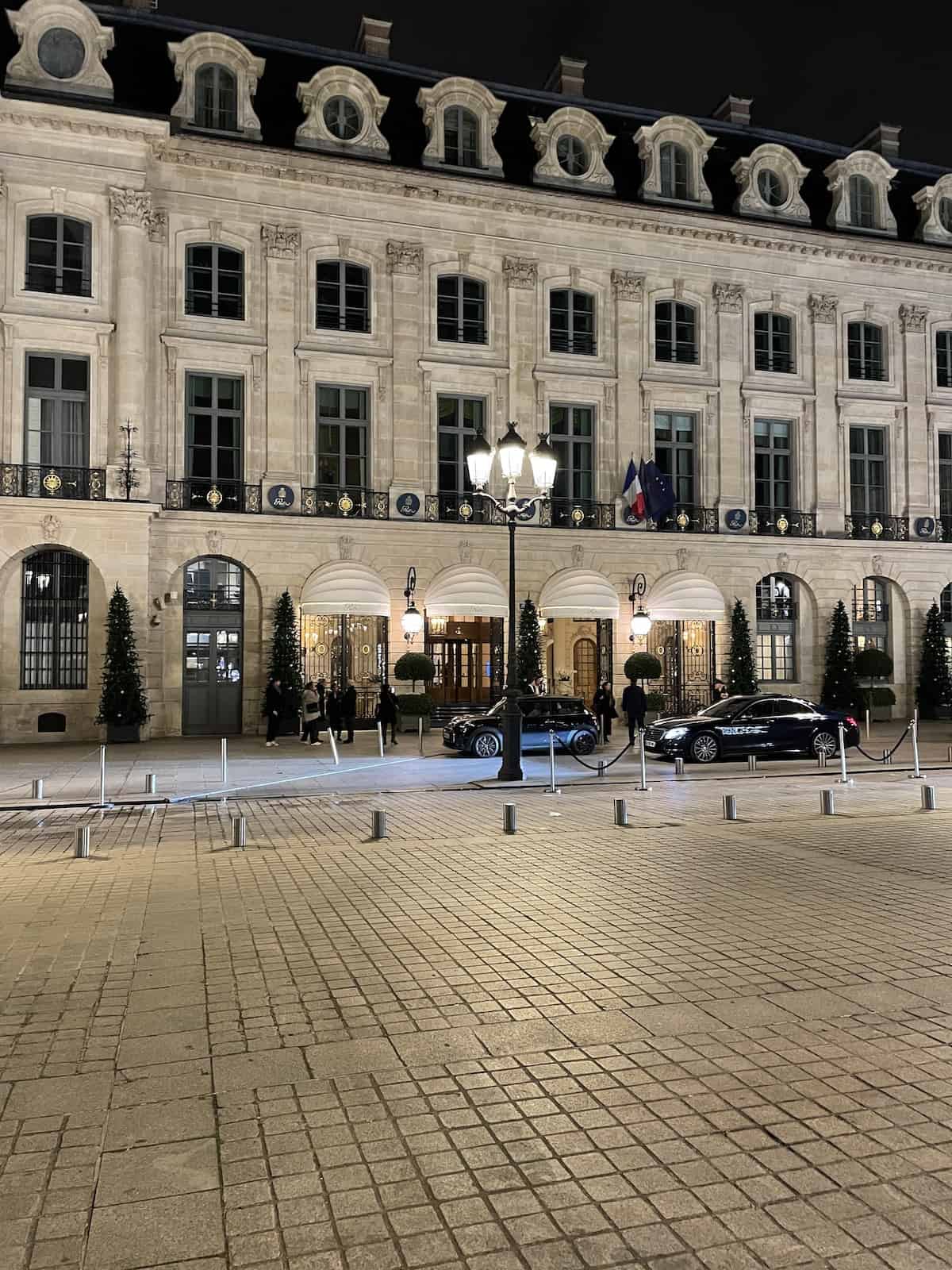 Princess Diana and Dodi Fayed had dinner there on the tragic night of the accident that took her life. Fayed's father, Mohamed Al-Fayed, still owns the hotel.
The history of the Hotel Ritz is pretty fascinating, from requisitioning during the Second World War to Gabrielle Chanel booking a room in 1937 and staying for 43 years. Ah, the good life!
Experience a Cabaret Show
There are few live show experiences more iconic than the Cabaret. Whether you opt for the well-known Moulin Rouge or one of the other locales, these high-energy song and dance performances are sure to be a highlight of your evening.
Some venues offer dinner packages as well for an extra fee. Although many of these shows may not fit the American definition of "family friendly", there are some locations that do offer shows designed for the whole family. When in doubt, just ask!
Visit the Louvre
Odds are good that when you think about visiting the Louvre museum, you would expect to go during the day. But the Louvre does offer tickets to tour at night, which might be a better option for your time.
This is a great way to visit one of the most famous museums in the world, as the look and feel with all the lights around its iconic architecture and statues makes it feel like an entirely different experience. It also is a time of day when you'll run into fewer crowds and miss some of the long lines in the day, which is always a plus for such a popular destination!
Have Dinner at a Cafe on a Boat
If all the touring makes you hungry, slow down and grab some dinner at one of Paris's boat cafes. These dine-on boats are beautiful when lit up at night, and they offer a unique perspective from their docks along the Seine.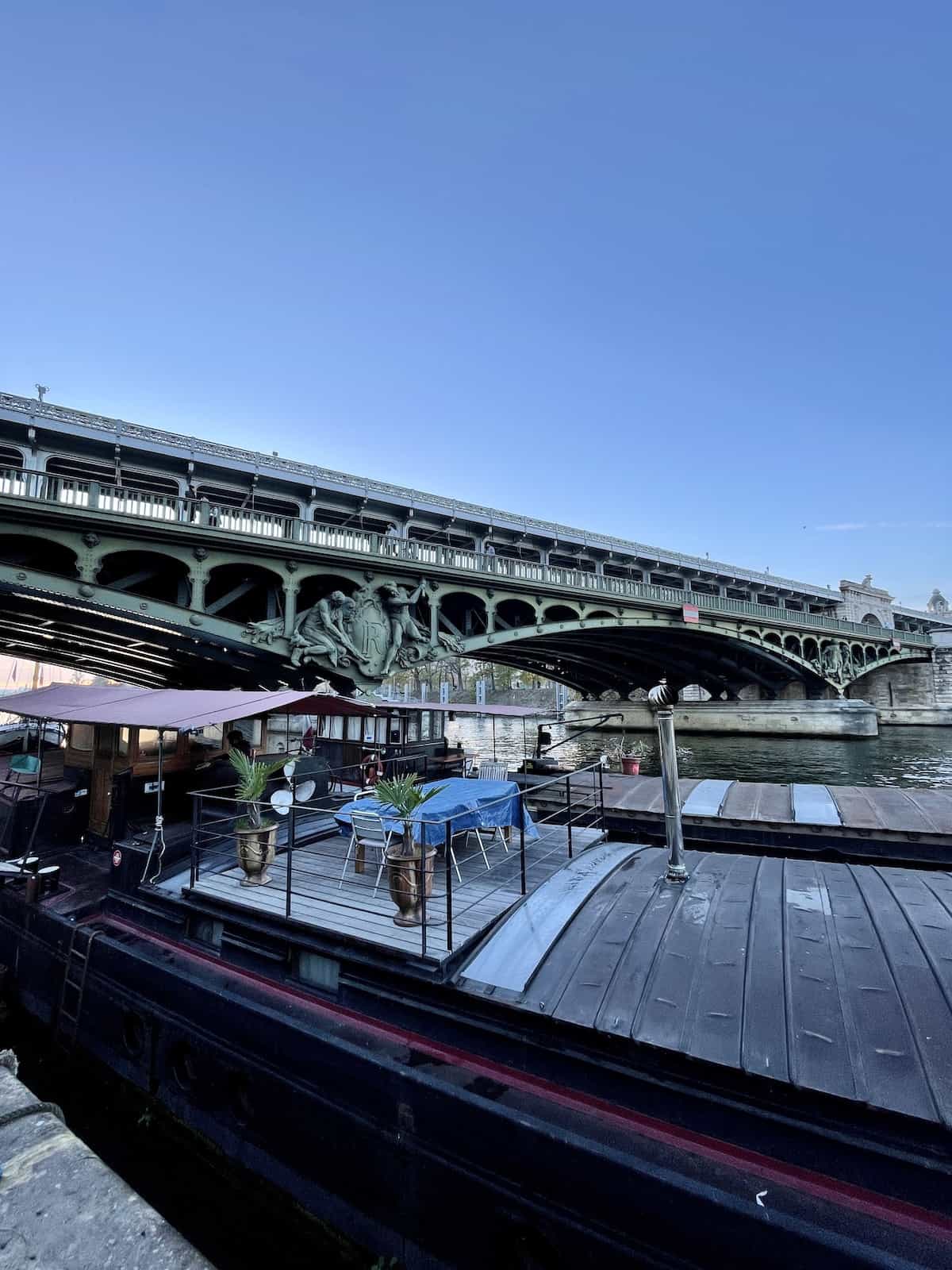 Keep in mind, these restaurants can be extremely popular, so plan to arrive early or have a wait to get in to dine. Some of the boats remain docked for the meal, and others will cruise along the Seine.
Spend the night at Shakespeare Bookstore
This may be the most unique experience in all of Paris! The Shakespeare and Company bookstore opened in 1951 and embodies Bohemian life perfectly.
In the bookstore by day, it is everything you'd expect from an old bookstore overflowing with thousands of classic books.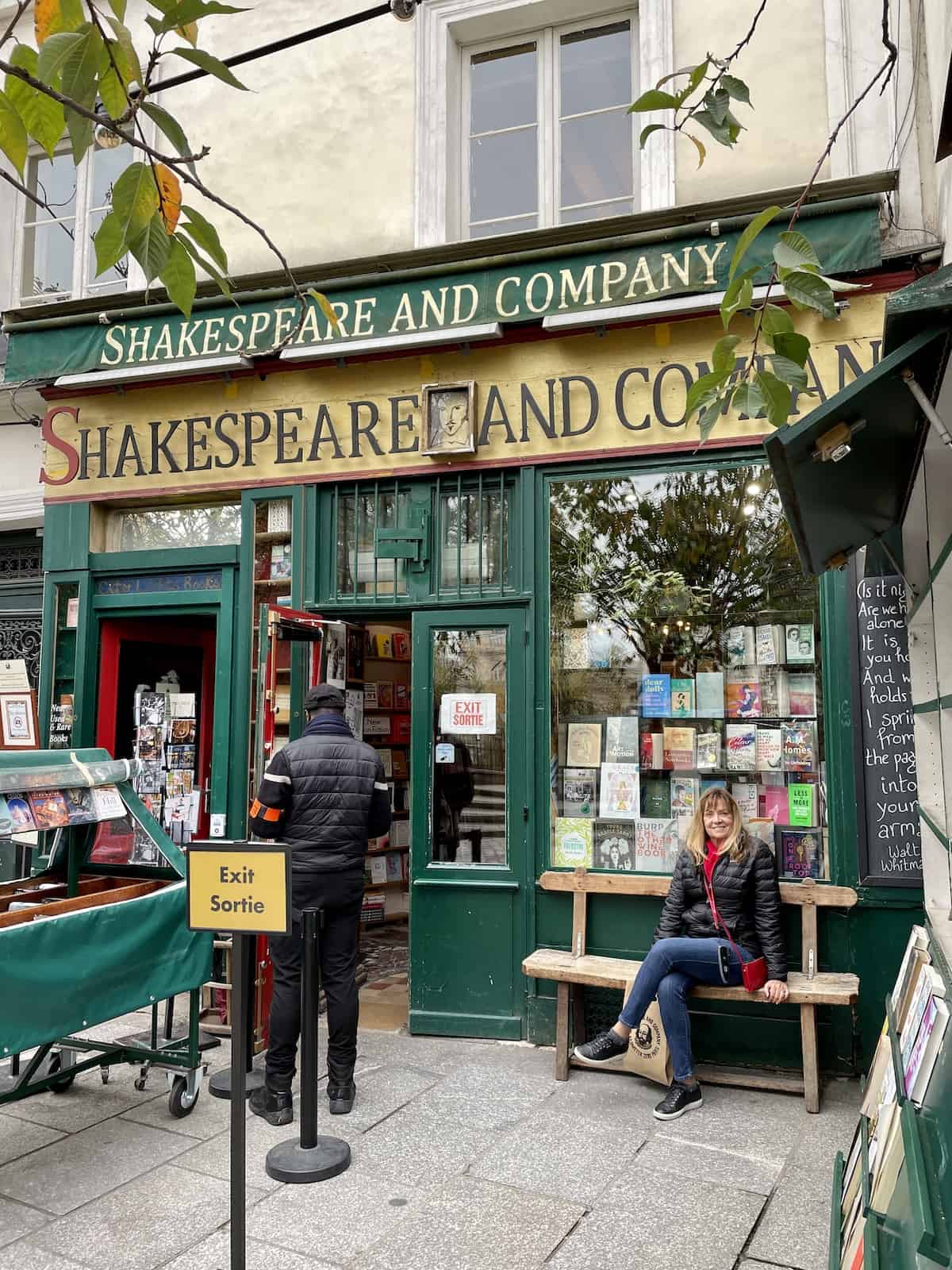 By night, wandering travelers known as tumbleweeds camp out in the bookstore to catch some sleep.
These aren't fine accommodations – although some beds have been added so guests no longer sleep crammed side by side on the floor.
However, the rules are still the same: you must volunteer in the store, read a book, and write a one-page autobiography to be allowed to stay. I would do it in a heartbeat!
Window Shop on Rue St Honoré
Rue St Honoré is a simply gorgeous street filled with designer boutiques and other shopping venues. This historic venue is a perfect picture of what one pictures when thinking about the Paris shopping scene.
There are historic sights along this street as well, such as the Eglise-St. Roch church and Robespierre's house.
If shopping isn't your speed, you can also try one of the many incredible restaurants found along here. They are the perfect spot for people watching, which brings me to . . .
Have Dinner at an Outdoor Cafe
Our guide said that Parisians never walk while eating (although I'm pretty sure I saw a few breaking that rule!)
But the thought is that you should always take the time to sit and savor your meal, whether it is a full gustatory experience or a simple croissant.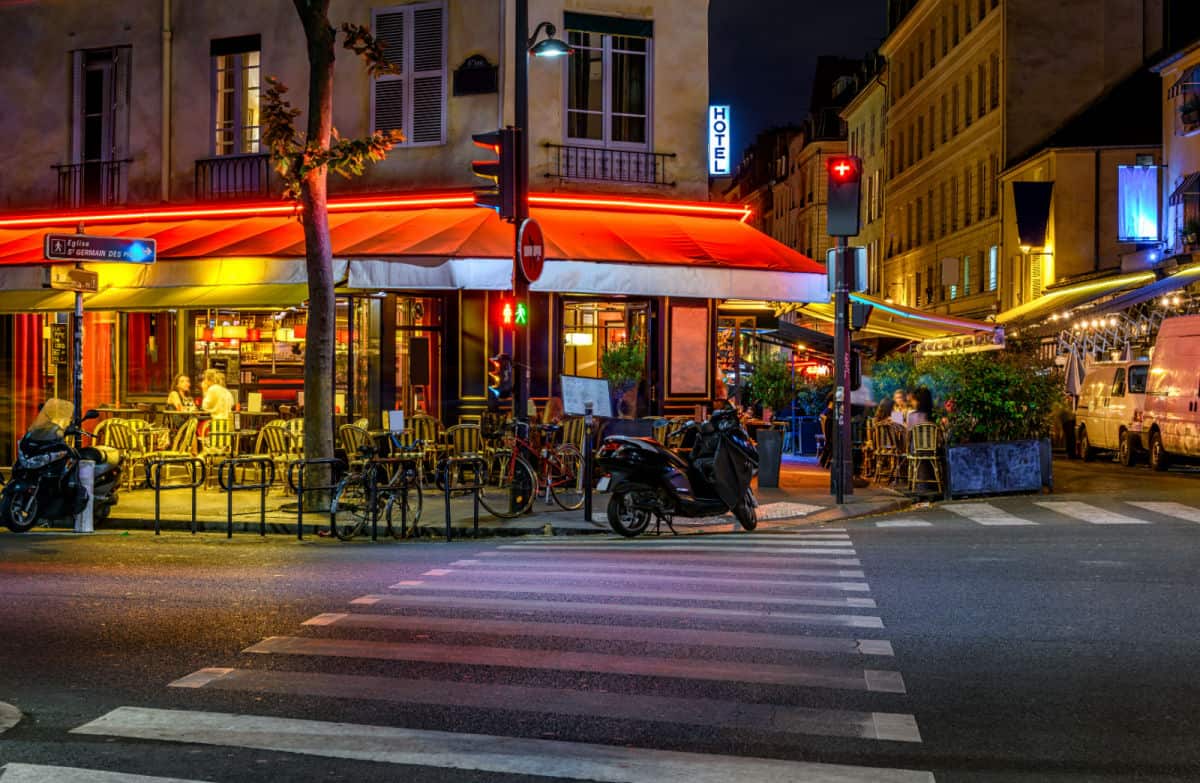 Many outdoor cafes in Paris have stunning views of well-known attractions, like Notre Dame Cathedral, the Opera Garnier, the Arc de Triomphe, and more.
The food is exceptional, whether you opt for a simple crepe and some coffee or go for beef bourguignon and a glass of wine.
For a real treat, get some of the Berthillon ice cream at Le Flore En I'lle, with incredible flavors like salted butter caramel ice cream or lemon sorbet with vodka.
And by the way, Viking Cruises had a food tour of Paris, too!
Maxim's Restaurant
Speaking of exceptional food, Maxim's Restaurant is one of the hottest tickets in town, and a great spot for a meal. At one time, it was the most famous restaurant in the world.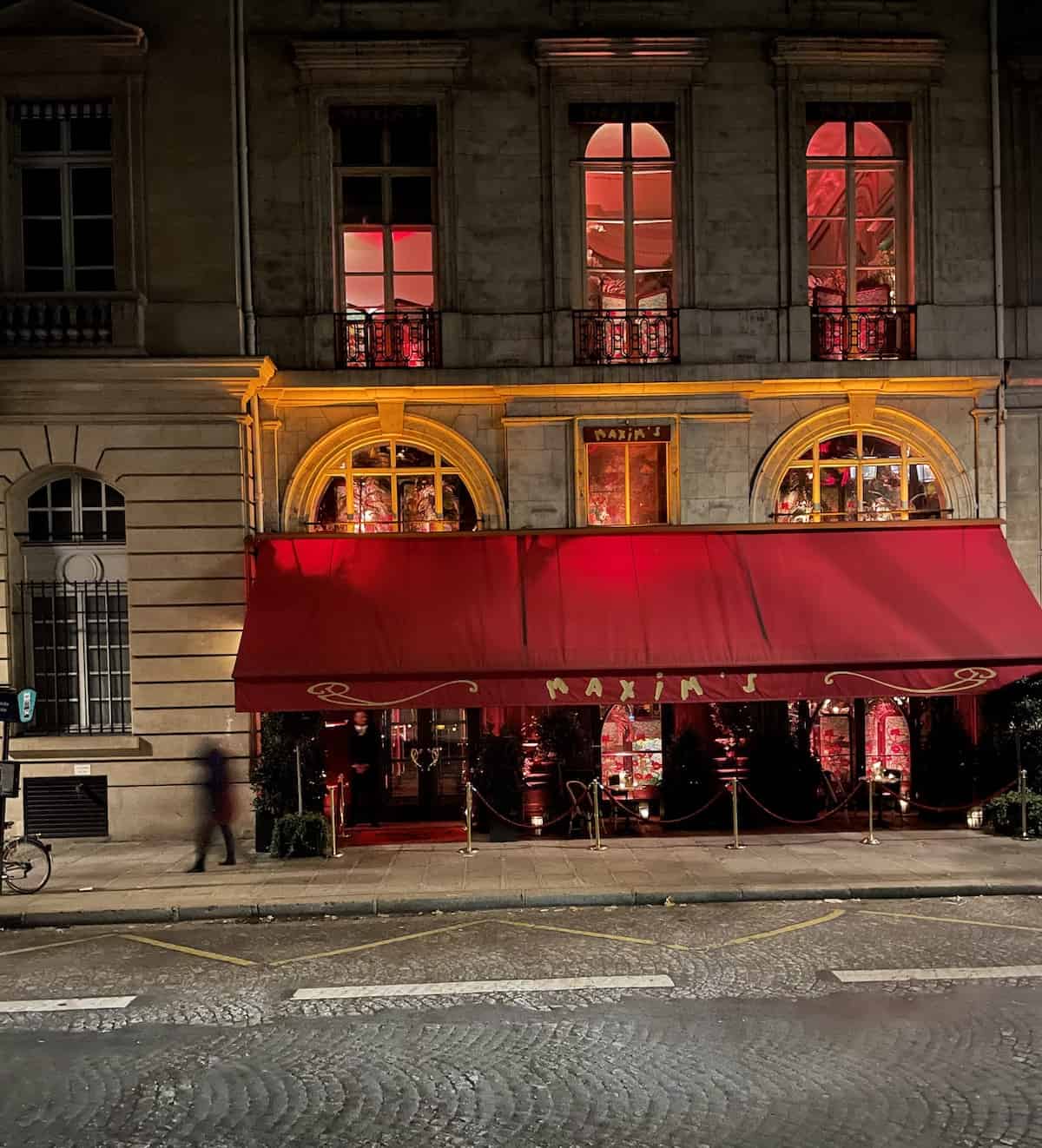 This historic restaurant dates back to 1893, but in 1899 the restaurant received a massive makeover with stained glass ceilings and murals of nature and nymphs. It is said that this was a place to take ladies, but never your wife.
Years of celebrity visits and appearances in TV and movies have kept the mystique of this restaurant, making it worth a visit for the historic ambiance, Art Nouveau decor, as well as the food.
Visit Place Vauban
Paris has no shortage of statues, and another one can be found in Place Vauban. The statue here is a monument for Marechal de France Marie Emile Fayolle. Fayolle served as commander for key battles during World War I, and was made the Marechal de France (Marshal of France) in 1921.
In addition to going to see this statue, Place Vauban has a wonderful view of the Dome of Les Invalides. The area is simply beautiful at night.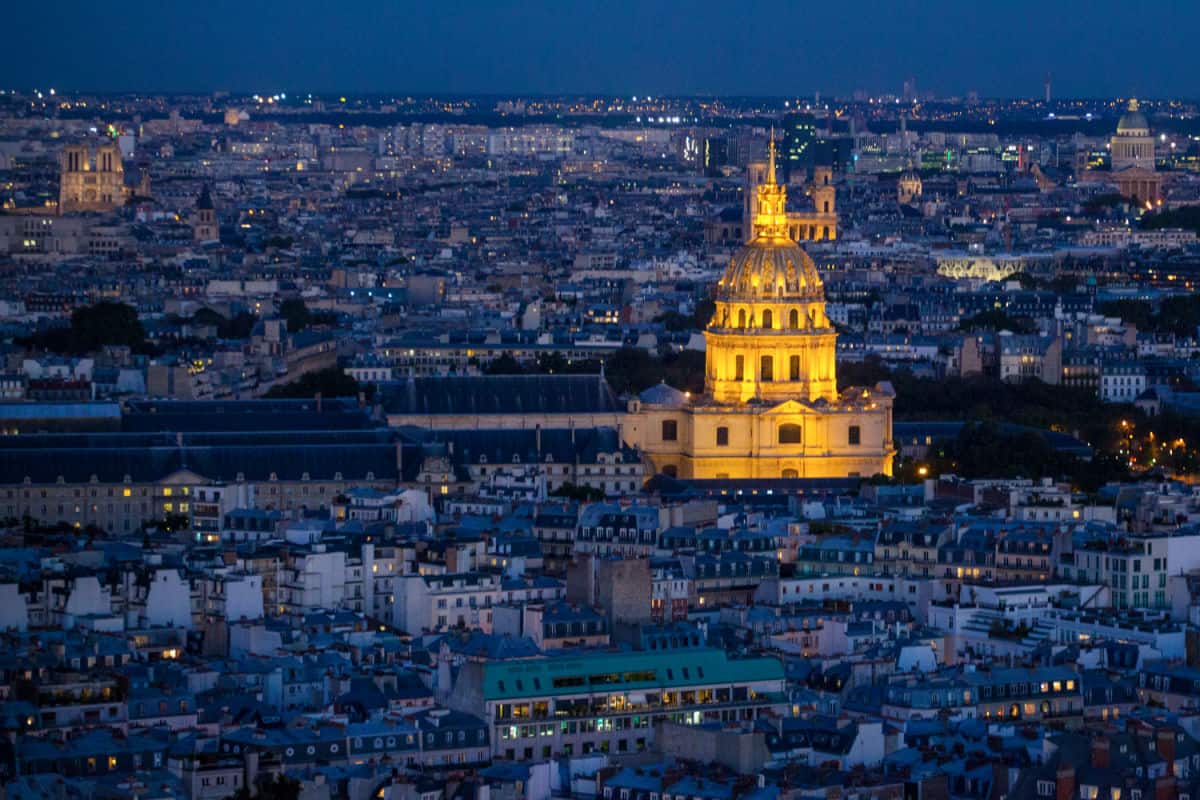 See the Opera House (and Attend a Show If You Can)
The Paris Opera at the Palais Garnier is a stunning venue for some of the world's greatest performances. From the Grand Escalier, which has a 30-meter high vault, to the stunningly ornate Salon du Glacier Foyer, everything about this location speaks to opulence and luxury.
Taking a tour is a wonderful way to spend some time, but the best way to really get the full experience is by seeing an evening show. Take a look at schedules and make sure to book your tickets in advance.
See Versailles at Night
The palace and park of Versailles are a UNESCO World Heritage Site.
On select days, this royal getaway opens its gardens for evening viewing. In addition to the gorgeous grounds, there is also a Night Fountains show on select evenings.
The musical fountains show combines the water features in the garden that dance to the sounds of baroque music, along with lasers, fireworks, and more. If this show is available during your visit, it is a must-do experience.
Visit a Museum at Night During Special Dates
Paris is participating in the 18th European Night of the Museums, which is on May 14, 2023. Special events will be held throughout Paris, with many museums offering free admission.
This will be a great opportunity to enjoy the museums with a very festive atmosphere, with special events hosted at participating museums. If you are in Paris for that date, make sure to have a plan and expect larger-than-normal crowds.
Cruise the Seine River
There are hop-on-hop-off cruises along the Seine in Paris where you can see the major sights and monuments. I'd love to do this another time as there is just so much to explore. To really see the beauty of the Paris/Normandy region, a Viking River Cruise is the way to go.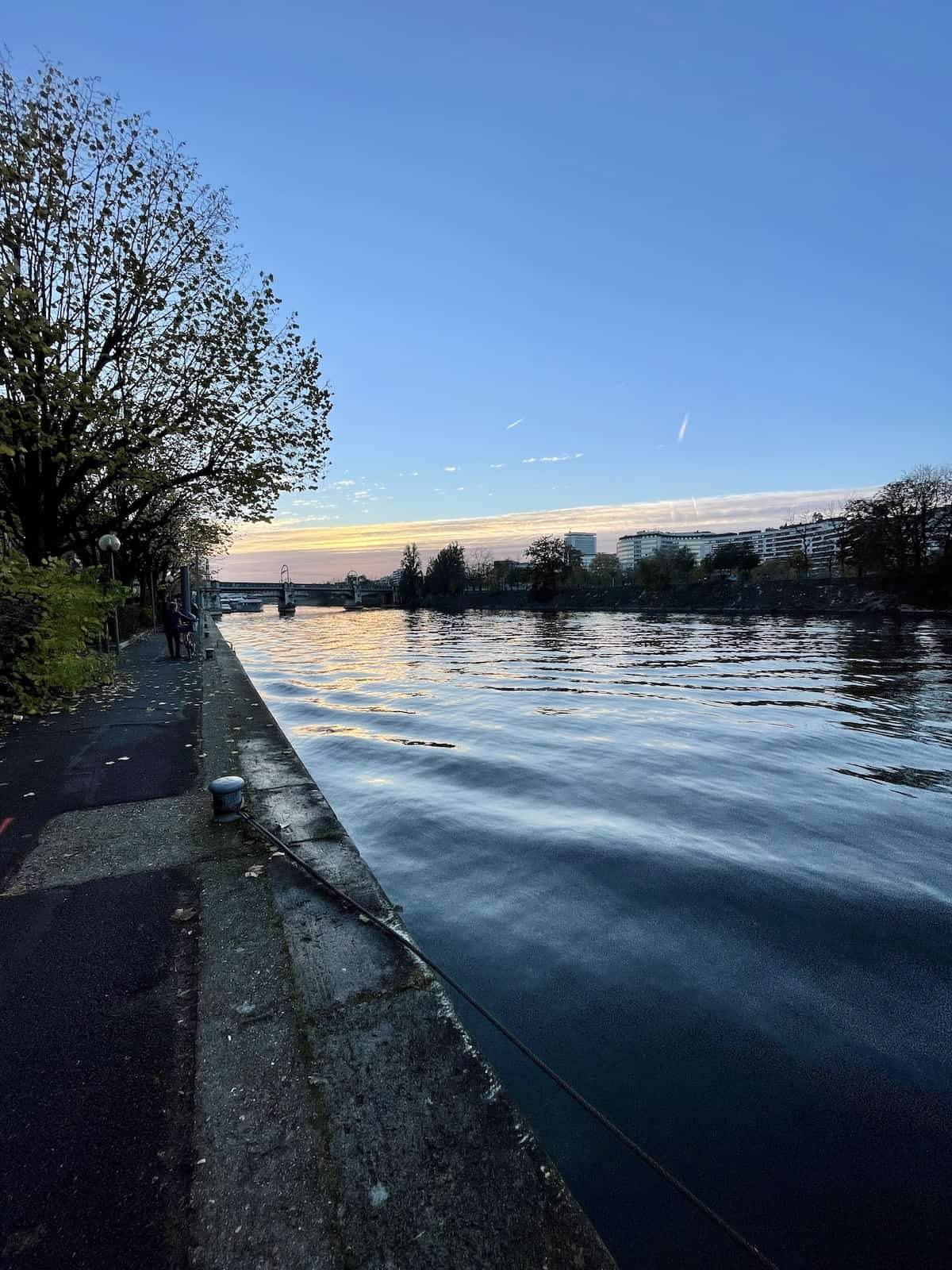 For those who are familiar with ocean cruising, you'll be surprised at how intimate a river cruise is. The ships are much smaller and basically sit at ground level. It gives a unique view as you travel through waterways that have been in use for centuries.
Tips for Visiting Paris at Night
Make sure you have small bills for tipping your guide if you take a tour. The information and expertise that your tour guide provides on walking tours or other guided experiences are worth every penny.
When it comes to what you should wear, always look at the dress codes of places that you want to visit. In addition, it can get chilly in the evening in the winter months, so bring a coat and gloves.
If you're lucky enough to be visiting Paris at night around the Christmas holidays, you're in for a treat! It's beautiful!
I saw stores with windows decorated like they do in New York City (and used to do in Baltimore when I was a child). The theme changes every year, so it's always different. This year the theme was circus, which meant lots of decor with so many fun things to see.
If you decide to visit Paris at night on your own or with a friend or two, the Paris Metro is a great option to get around. It runs roughly from 5:30 a.m. to 12:40 a.m. on Sunday through Thursday, and 5:30 a.m. to 1:40 a.m. on Fridays, Saturdays, and days before a holiday.
Frequently Asked Questions
Is Paris safe at night for tourists?
Paris is as safe as other tourist cities at night, especially since it is rare that you'll be alone on a street somewhere. That said, pickpockets are out there looking for tourists, so you'll want to be aware of your surroundings. If you're nervous going on your own, booking a tour group will help you see the sights with fewer concerns for personal safety.

Is it better to visit the Eiffel Tower after dark?
It really depends on what you hope to see. During the day, the view from the Eiffel Tower allows you to see all the details of Paris down below. At night, it almost seems like a completely different view with all the lights. The sparkling lights on the Eiffel Tower are absolutely worth a view.
What is Paris night life like?
The Paris nightlife is incredibly diverse, as you would expect for such a cosmopolitan city. Whether you're looking for cool jazz clubs or hot dance clubs, a dive bar or fine dining, there's something for everyone. If you are looking to go out for the club scene, expect that clubs usually do not start getting full until after midnight and can go into the early hours of the morning.
Like our content? Follow us on Pinterest!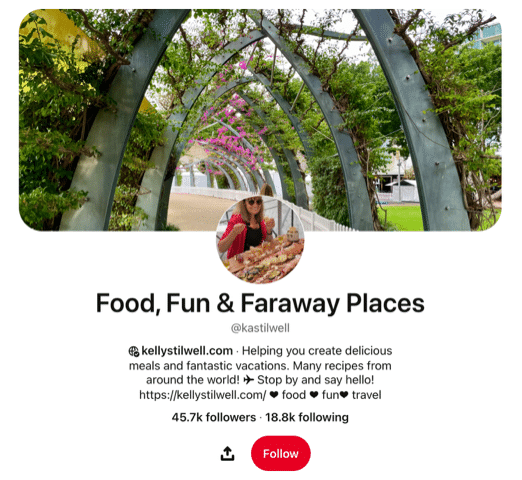 More Viking Cruise Experiences in Europe