Once you see how easy it is to make this homemade apple pie recipe, you will never buy another one. Besides the fact that this recipe turns out beautiful every time, your house will smell delicious for hours!
I have to admit, I bought apple pies for years. Specialty bakeries do such a good job, and I don't have a lot of free time to bake. But there is one dessert I've made several times over the years that my family has raved about. Apple Pie.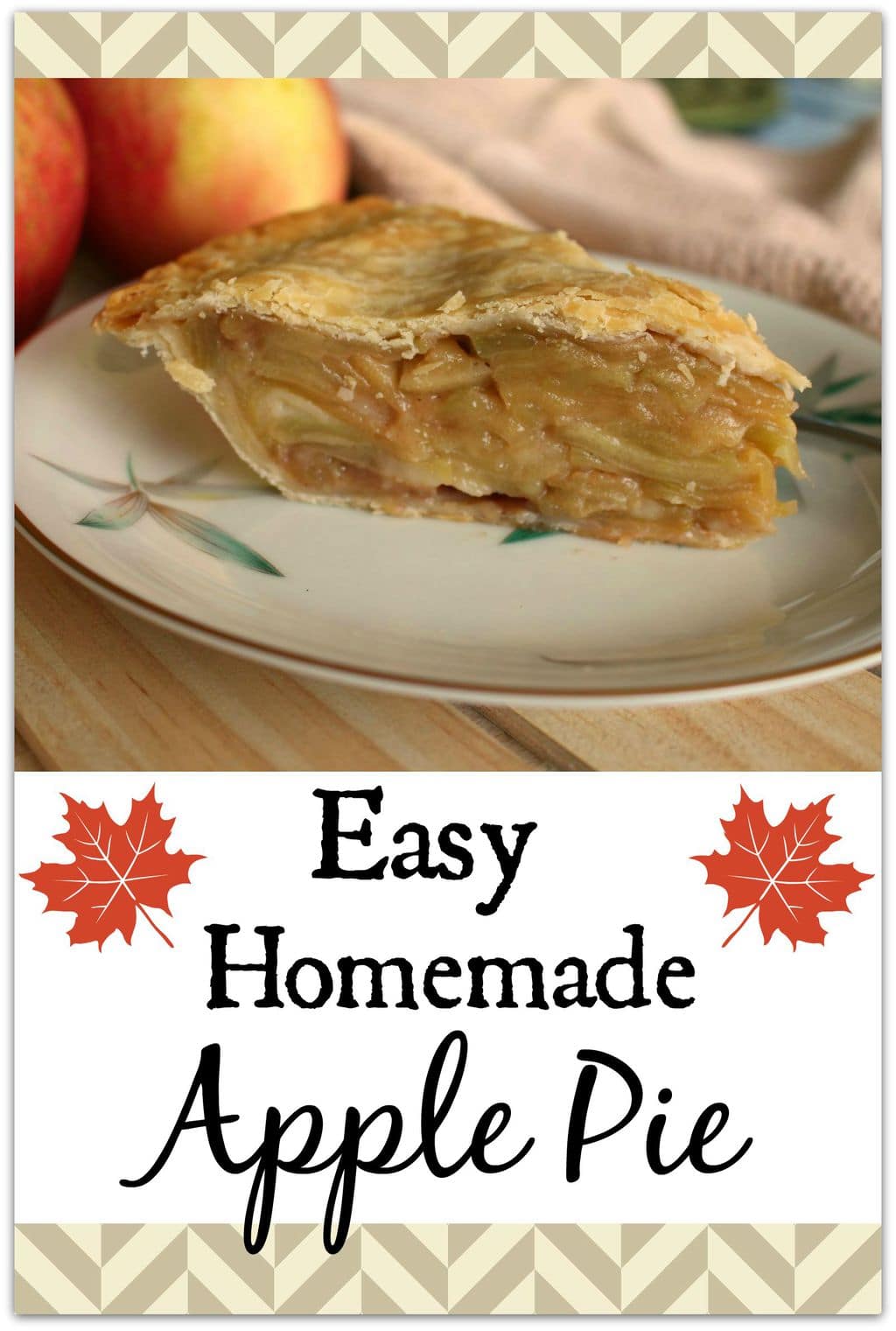 Apple Pie Recipe Bake-off
This is how my apple pie baking came to be. Years ago, when we were still living in Maryland, we had an apple pie bake-off with friends.
We all met at a local orchard and picked apples. Once at my house, we peeled and sliced our apples while drinking wine and eating appetizers.
One person brought an apple peeler, and let me tell you, we were all wishing we had one! It was quite a few years ago, but I think I remember one person bringing their homemade pie crust, too. The rest of us relied on a boxed crust.
Honestly, I can't tell the difference between the premade and homemade crust.
Even my mother-in-law who is the queen of pie making says she can't always make it as good as she can buy in the store.
So for this pie, the crust is not homemade. No judging! Instead of making the crust, have a glass of wine!
I do have a special technique that I don't see a lot of people doing. I cook the apples before filling the crust.
I found this recipe years ago on Emeril Lagasse's site, and I will never make an apple pie any other way.
I did change up the ingredients slightly, but for the most part, this is how Emeril makes a pie, sans the homemade crust.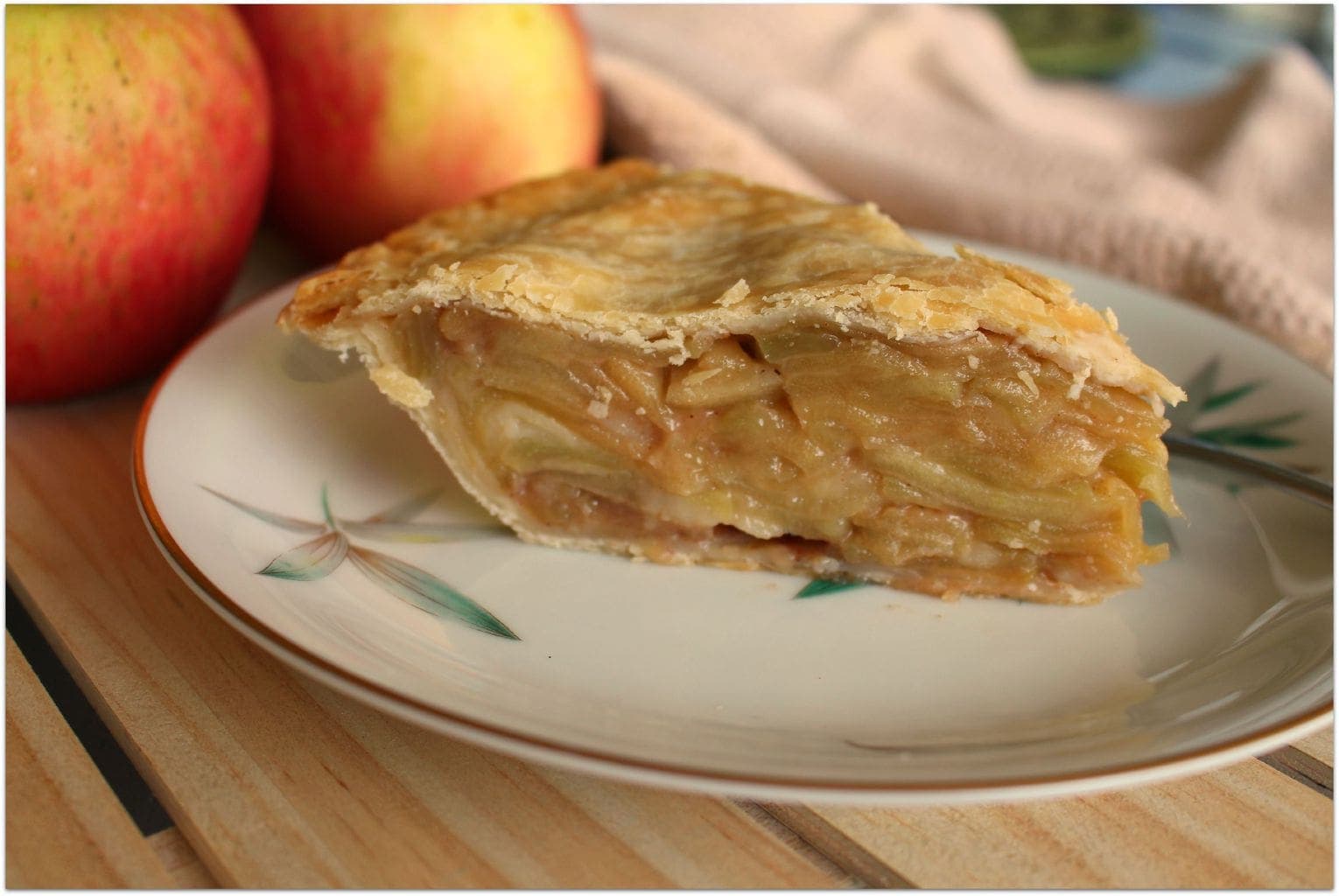 What You Need to Make It
5 Tablespoons butter
2 pounds Granny Smith Apples, peeled and sliced ½ inch thick
2 pounds Fuji Apples, peeled and sliced ½ inch thick
½ cup sugar
½ cup brown sugar
1 lemon, juiced
4 Tablespoons all purpose flour
¾ teaspoon salt
1 ½ teaspoons cinnamon spice blend (You can buy a blend, or use a mix of cinnamon, nutmeg, and allspice)
1 packaged pie crust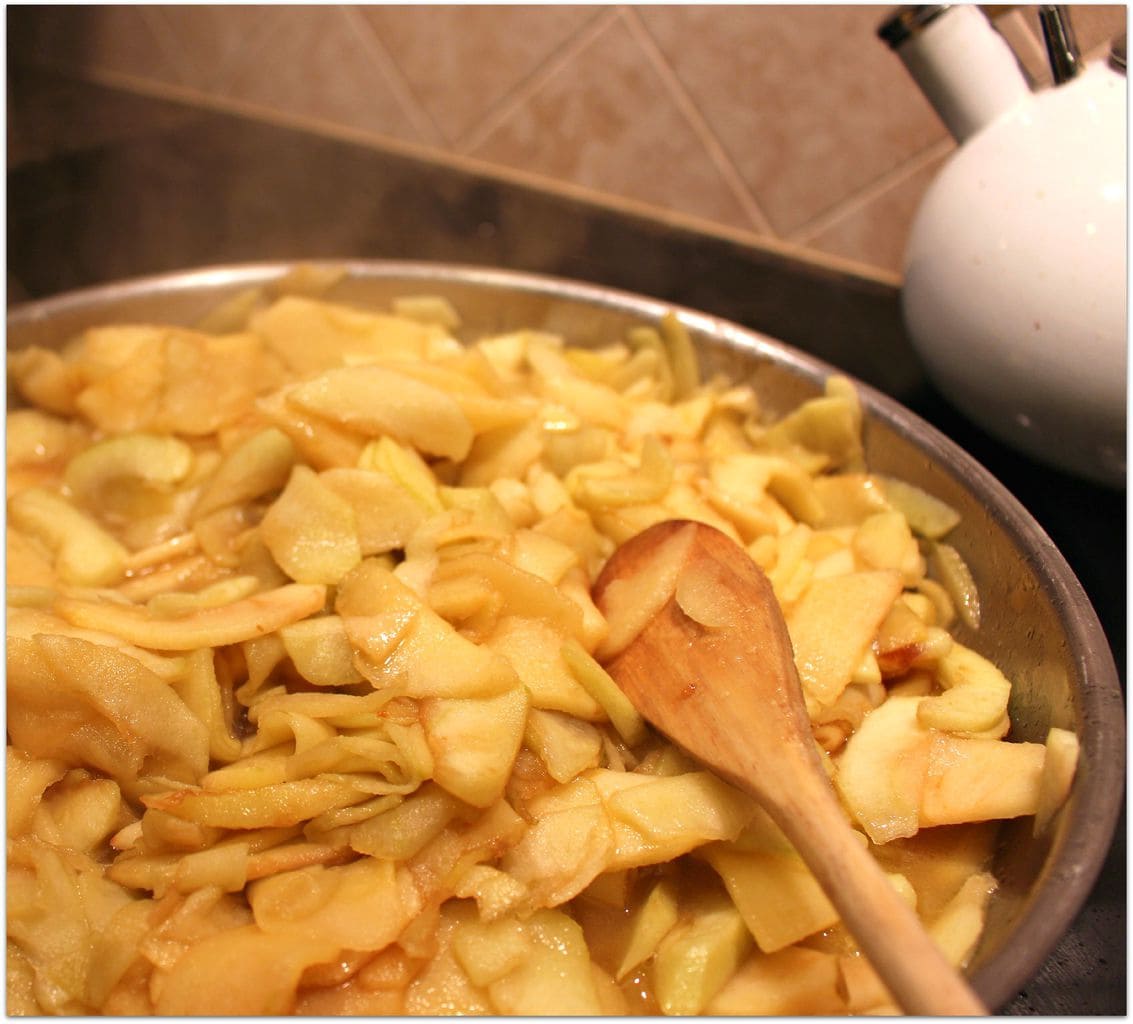 Directions
Preheat over to 350 degrees.
Melt butter in large saute pan.
Add apples and saute for 2 minutes.
Add both sugars, lemon juice, and flour, and saute for 2 more minutes.
Add salt and cinnamon blend.
Remove from heat and let cool.
Prepare crust in pie plate.
Spoon apples onto pie crust, topping with other crust.
Using a sharp knife, cut away the excess crust. Do not throw away!
With a sharp knife, make four thin slits towards the center but not meeting, about 1 ½ inches long on each quarter of the pie.
Take that extra pie crust dough and roll it into a ball. Roll it out with your rolling pin until it's about as thick as the crust. Use a small cookie cutter to cut out 4 shapes. For my pie, I have leaf cookie cutters that are perfect for fall. Place the dough shapes just above the slit you made in the crust.
Bake pie for 1 hour and 15 minutes. If it starts to brown too much, tent with foil. Let cool for 1 hour before serving. We topped with vanilla bean ice cream!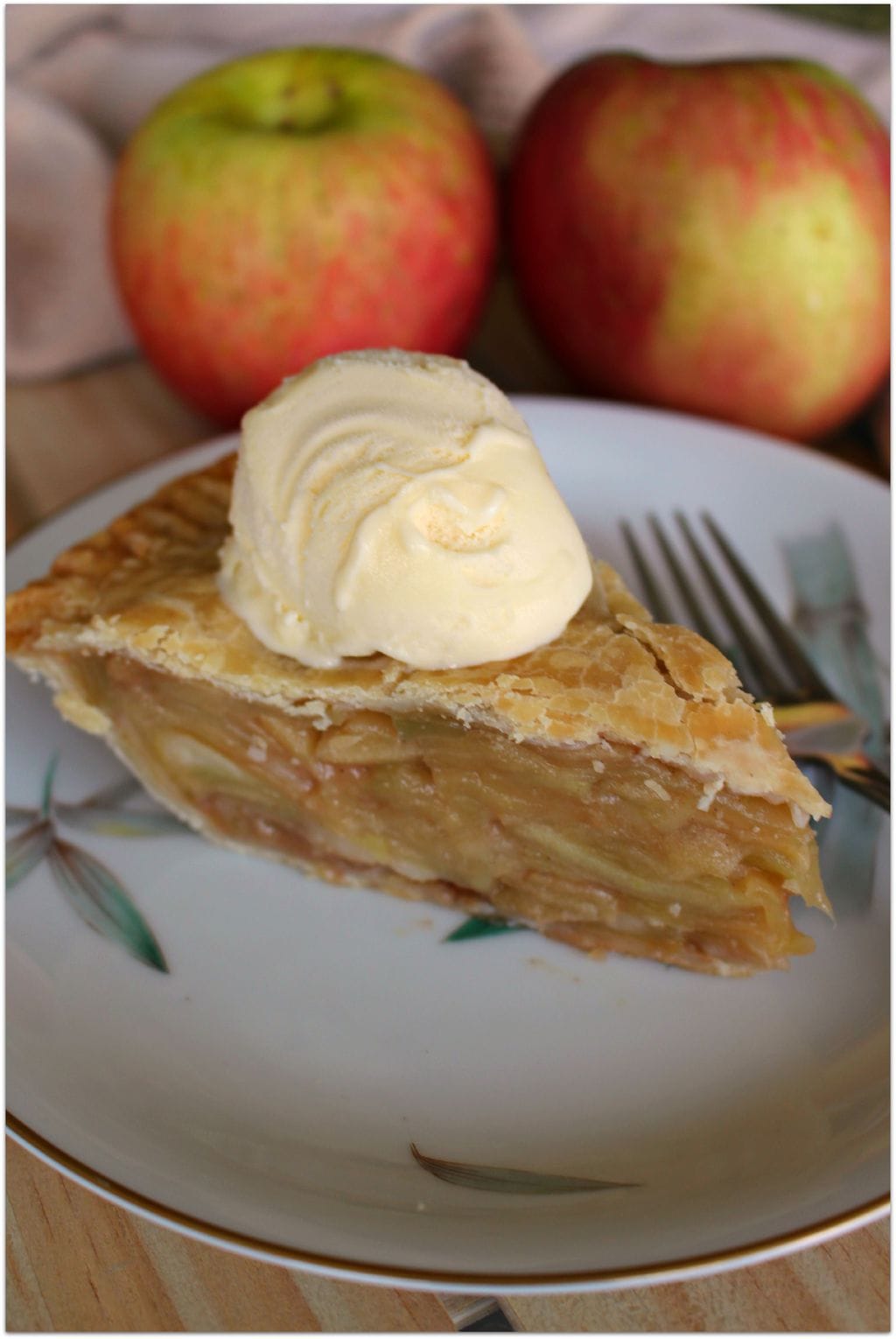 If you love apple recipes, you've got to try these heavenly pumpkin and spiced apple cinnabons and these spiced apple scones. Both are easy to make and would be a special breakfast surprise for your family or guests.