These Disney Cupcakes recipes are from some of the biggest Disney loving food bloggers, which explains why they are so creative!
Just ask any Disney fan who loves to cook, and you'll find magical treats that are perfect for a Disney-themed birthday party or just a fun after-school treat.
Whether you want to get creative and make homemade Disney cupcake toppers or print out toppers someone else has already created, you'll find lots of ideas here for easy Disney cupcakes!
Planning a Disney trip? Make these Disney cupcakes as a way to surprise your kids with the big announcement! Either way you decide to serve them up, this dessert will be delicious! Enjoy!
35 Disney Themed Cupcake Recipes
Captain America Cupcakes | Food, Fun & Faraway Places
Meeting Chris Evans was probably my favorite interview ever. He is such a nice man. He IS Captain America!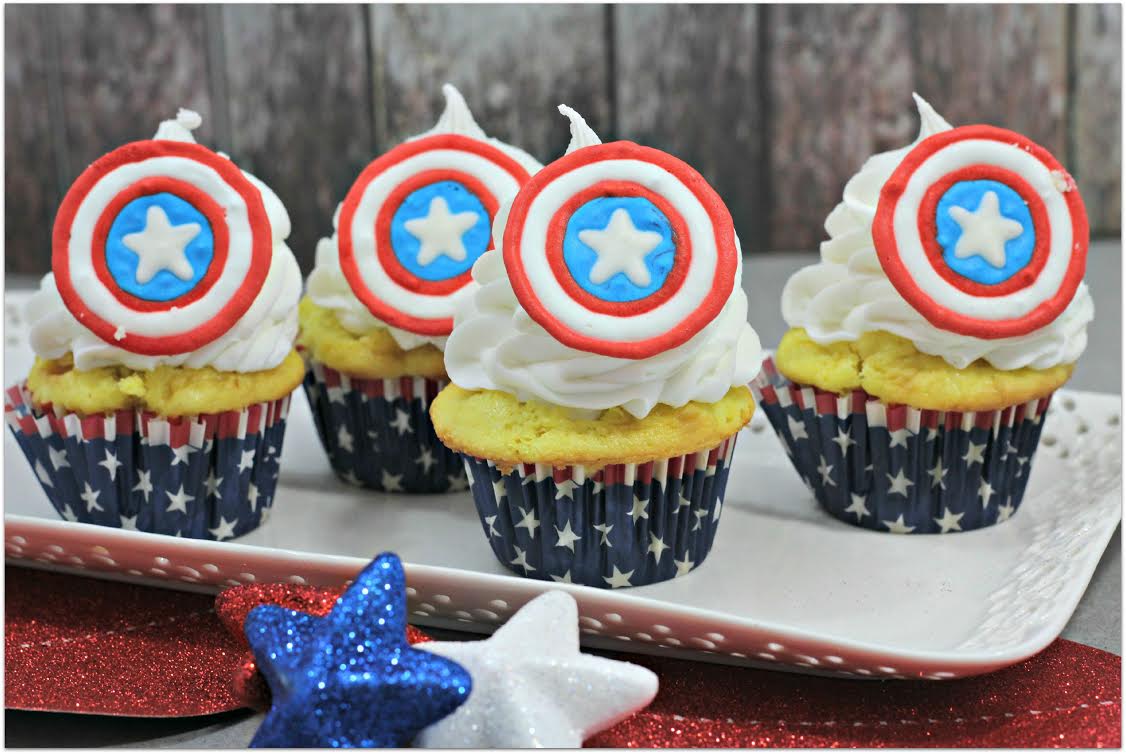 Iron Man Cupcakes | Food, Fun & Faraway Places
Are you Team Cap or Team Iron Man? I'm Team Cap all the way.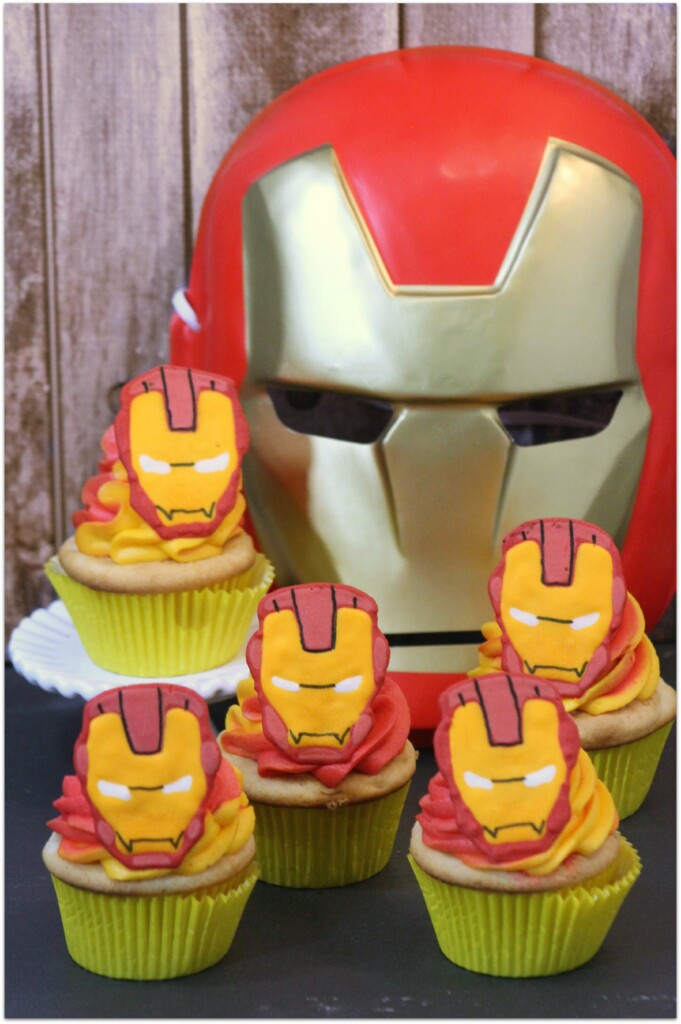 Mad Hatter Cupcakes | Food, Fun & Faraway Places
Did you see Alice Through the Looking Glass? I thought it was bizarre, but I still enjoyed it. I'm an old school fan on this one and love the original. These cupcakes would be perfect for a themed party for either one.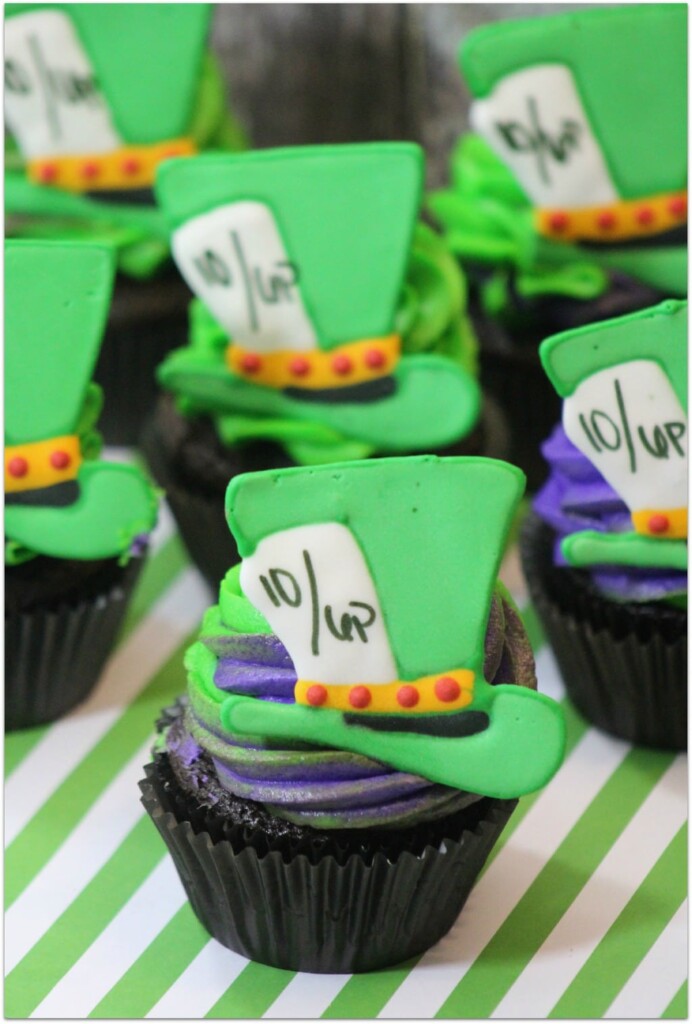 Chunky Monkey Cupcakes for Monkey Kingdom | Food, Fun & Faraway Places
We love all the Disneynature movies, and Monkey Kingdom was one of my favorites. Be sure to check out the fantastic educational resources for the movie.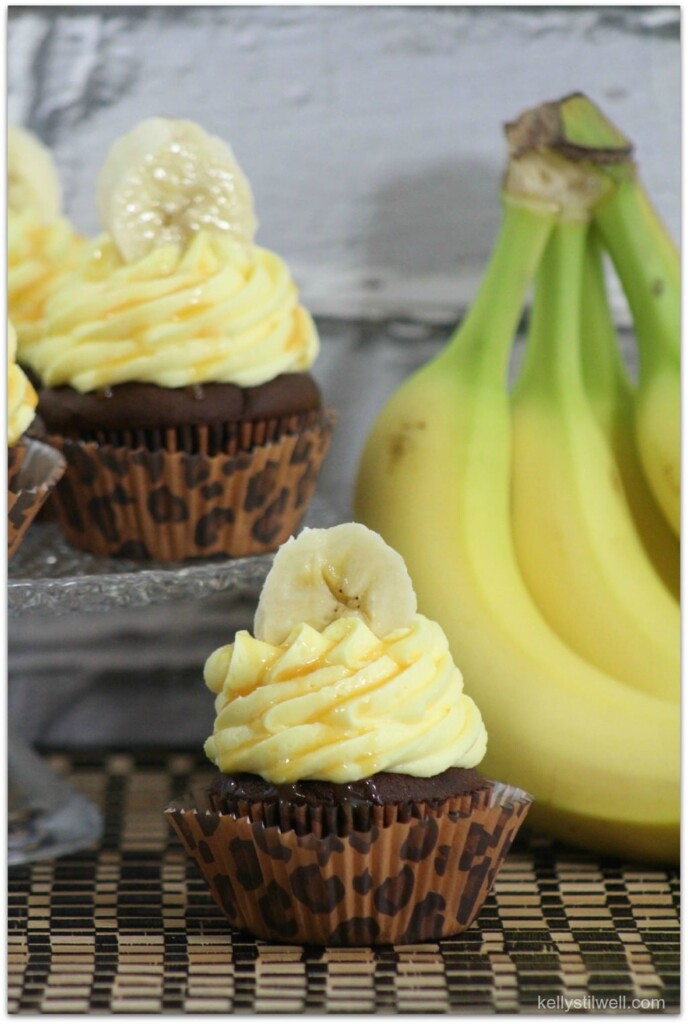 Inside Out Cupcakes | Food, Fun & Faraway Places
We loved the animation of Inside Out. I think it may be time to watch it again!
Which was your favorite emotion?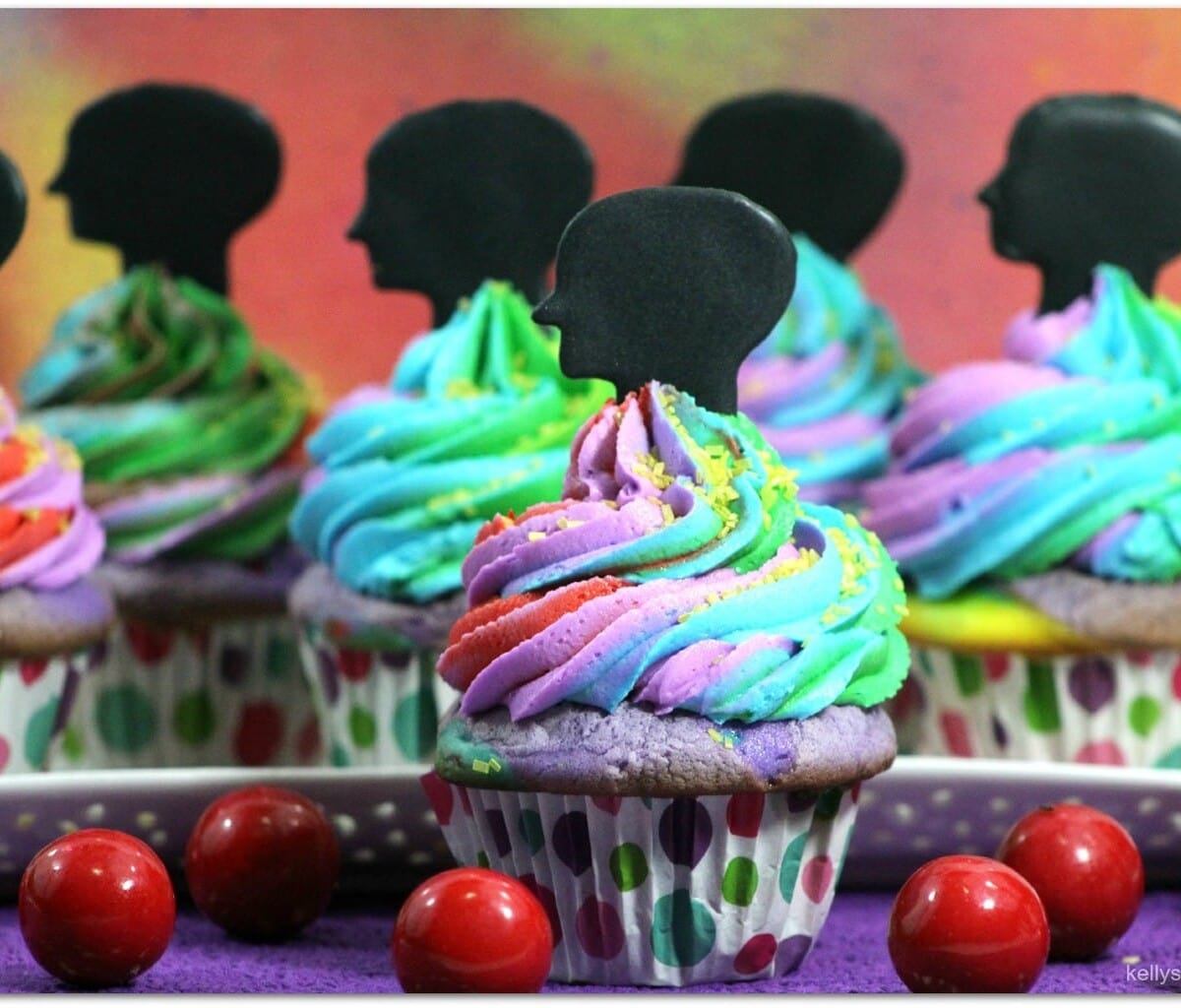 Bing Bong Cupcakes | Everyday Shortcuts
One of the most popular characters from Inside Out, these Bing Bong cupcakes are so cute and easy to make with the FREE printable toppers!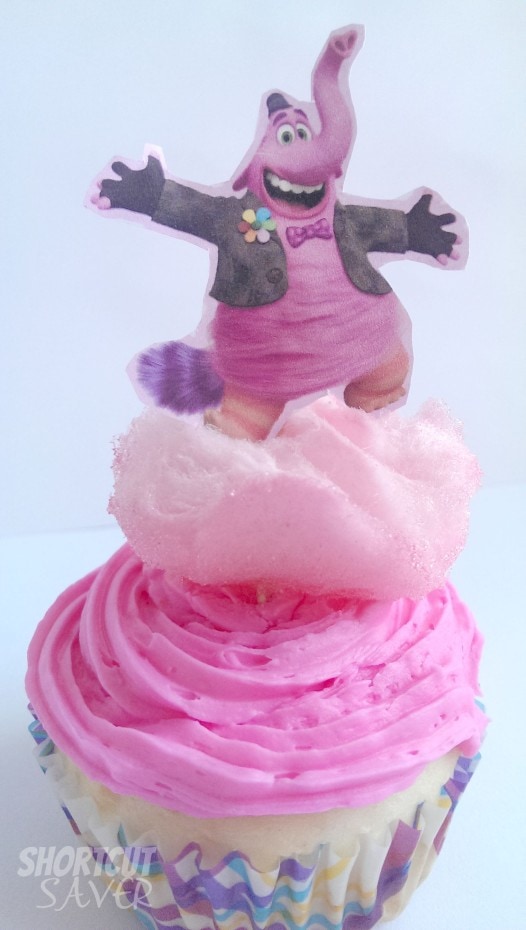 Winnie the Pook Cupcakes | Kim & Carrie
We have watched every Disney movie at least once. My husband's favorite? Winnie the Pooh. It's always been his favorite and forever will be!
We also loved Christopher Robin, the latest movie about Pooh. Have you seen it?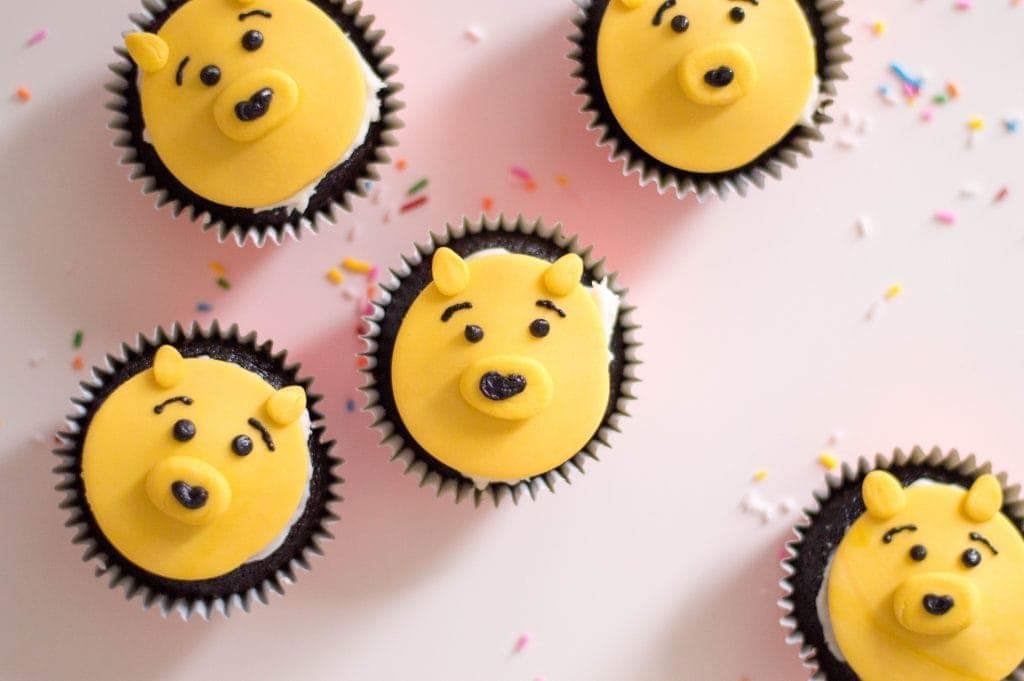 Thor Hammer Cupcakes | Kim & Carrie
Going to the red carpet premiere of Thor: The Dark World was one of the most memorable experiences of my life. It was almost as epic as interviewing Tom Hiddleston, my favorite character, Loki.
Make these cupcakes and surprise the Marvel fan in your house!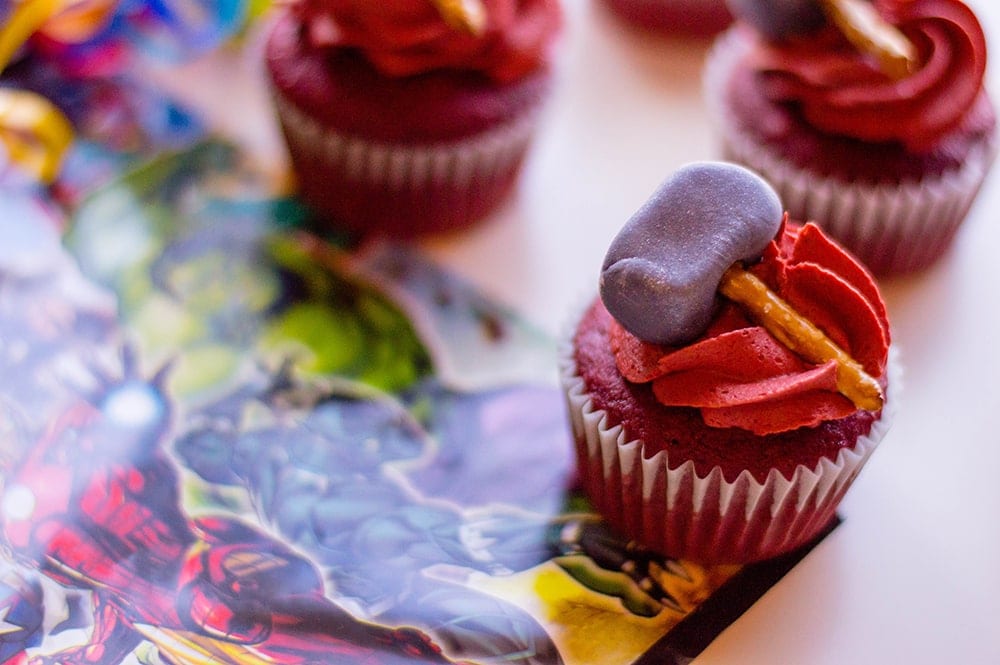 Beauty & The Beast Cupcakes | Mom Endeavors
These gorgeous Candy Rose cupcakes are a work of art! Mom Endeavors walks you through so you can make these, too.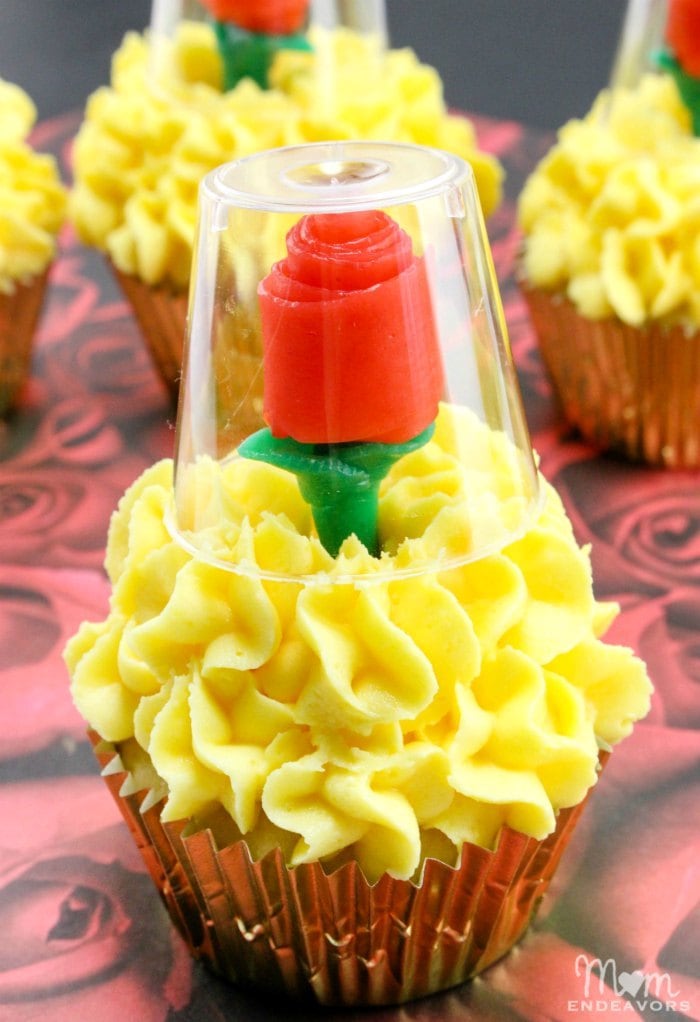 NeverBeast Cupcakes from Desert Chica
These NeverBeast cupcakes are actually really easy to make and delicious!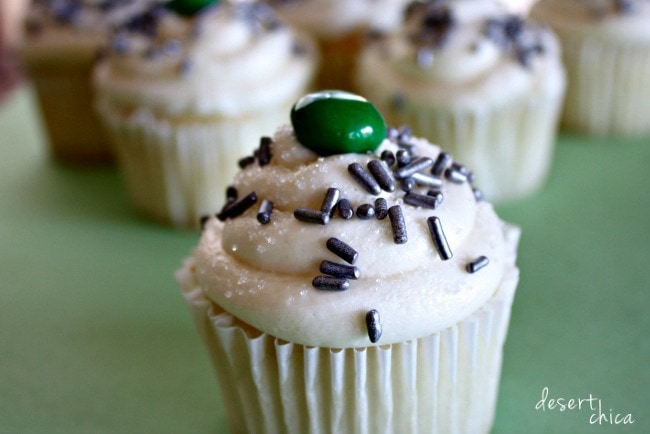 Monsters University Ice Cream Cone Cupcakes From Desert Chica
I remember when Monsters, Inc. came out. We were just blown away by this film. It's still fun to watch though we've seen it over and over.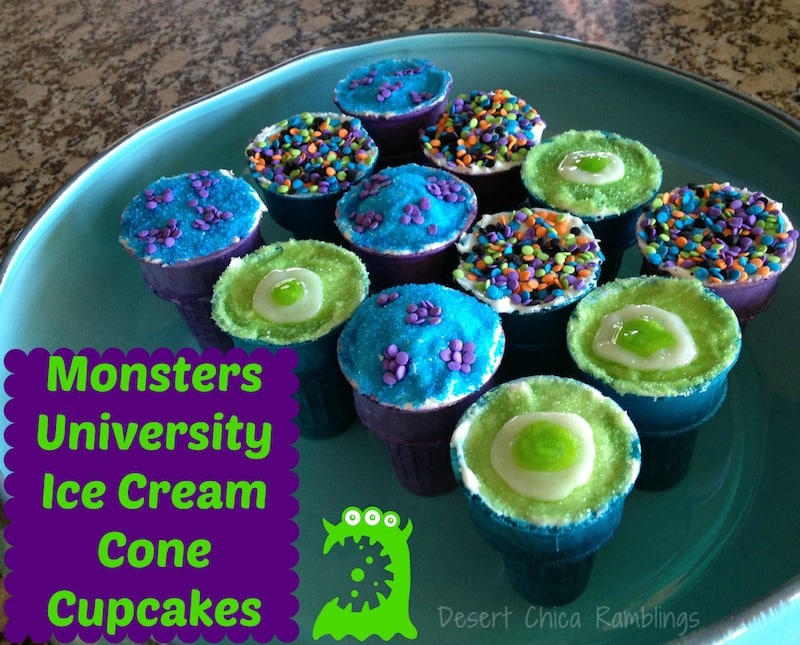 Cinderella's Glass Slipper Cupcakes from Guide for Moms
What little girl doesn't love Cinderella? Make these and watch your little princess light up!
Monsters University Cupcakes from Tammilee Tips
Another one from one of our all-time favorite Disney movies, Monsters, Inc. Who's your favorite character?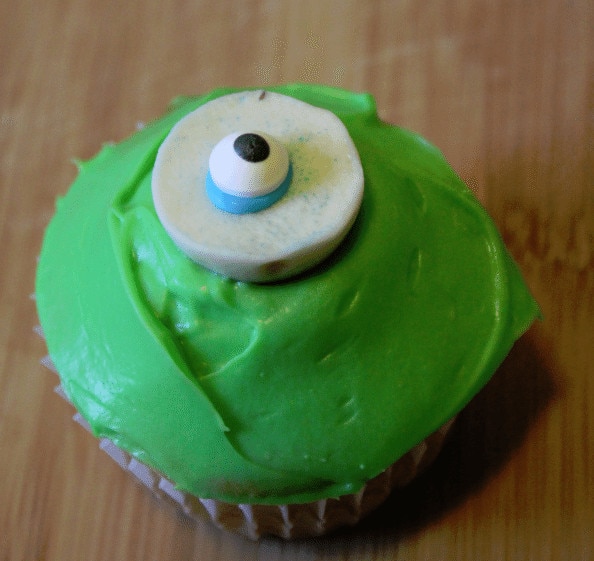 Snowflake Cupcakes from Thrifty Jinxy
Every little girl loves Frozen, and these are the perfect dessert for an Anna & Elsa themed party!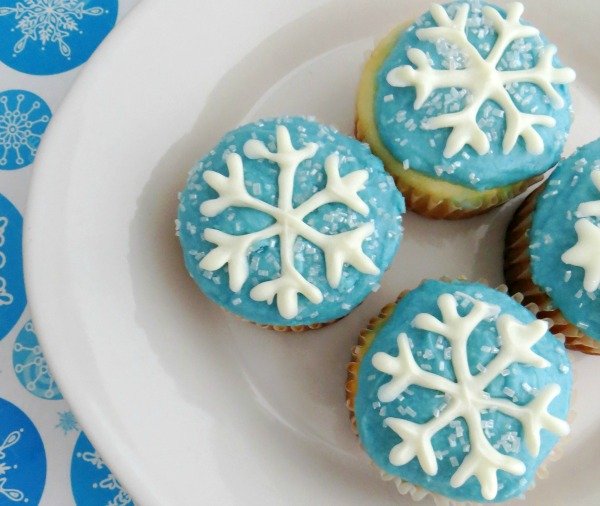 Maleficent Cupcakes from Thrifty Jinxy
Are you a Maleficent fan? I never saw the second film. Have you seen it?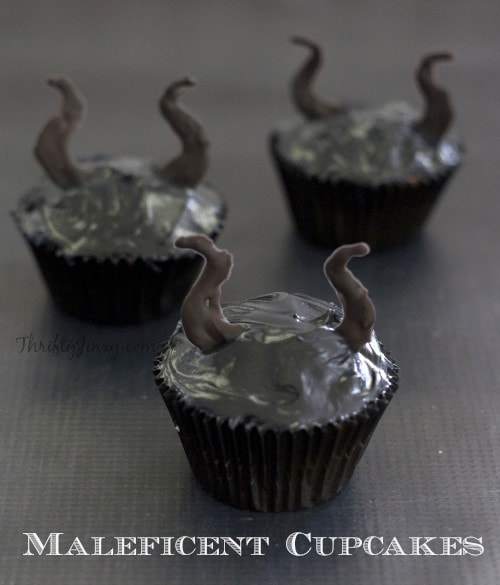 Vampirina Bat Wing Cupcakes | Mom Endeavors
For all those Disney Junior fans, these adorable cupcakes would be a really special treat.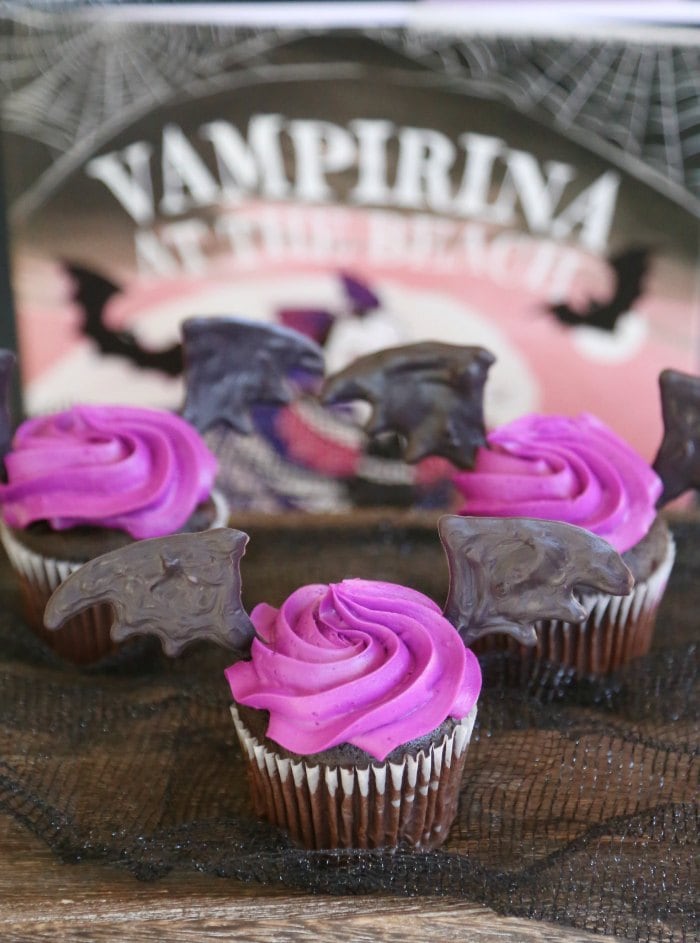 Mickey Mouse & Minnie Mouse Oreo Cupcakes from Our Kids Mom
The stars of any Disney party, Mickey and Minnie!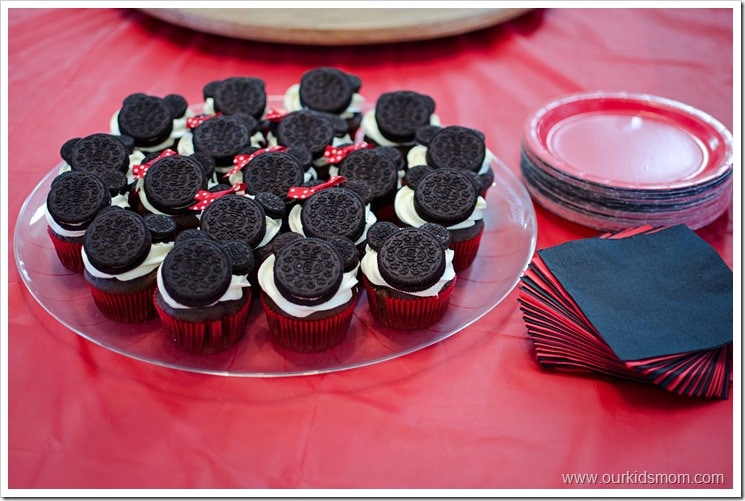 How to Make Haunted Mansion Cupcakes | Hispana Global
How clever are these cupcakes? We love the Haunted Mansion! I've been to the one in Disneyland and the one in Disney World, and I think Disneyland is my favorite. How about you?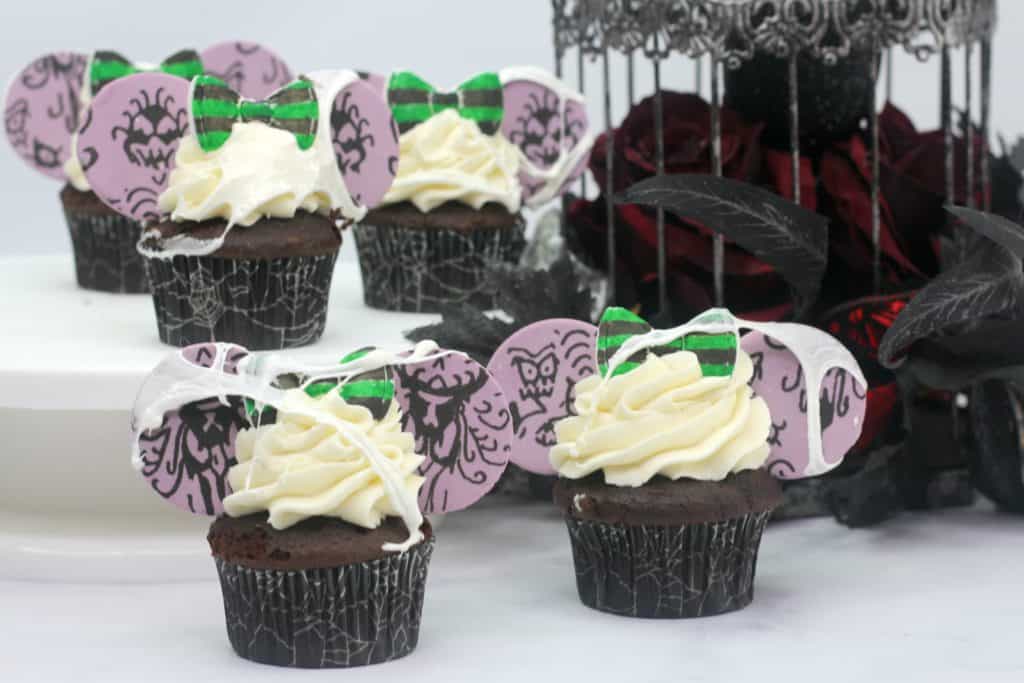 Easy Moana Cupcakes | Raising Whasians
I have such fond memories of Moana as I was able to go to LA for the premiere and to interview some of the cast including Lin-Manuel Miranda, Nichole Scherzinger, Dwayne Johnson, and the young star of Moana, Auli'i Cravalho.
These cupcakes are so adorable, and free printables are included. The instructions will walk you through!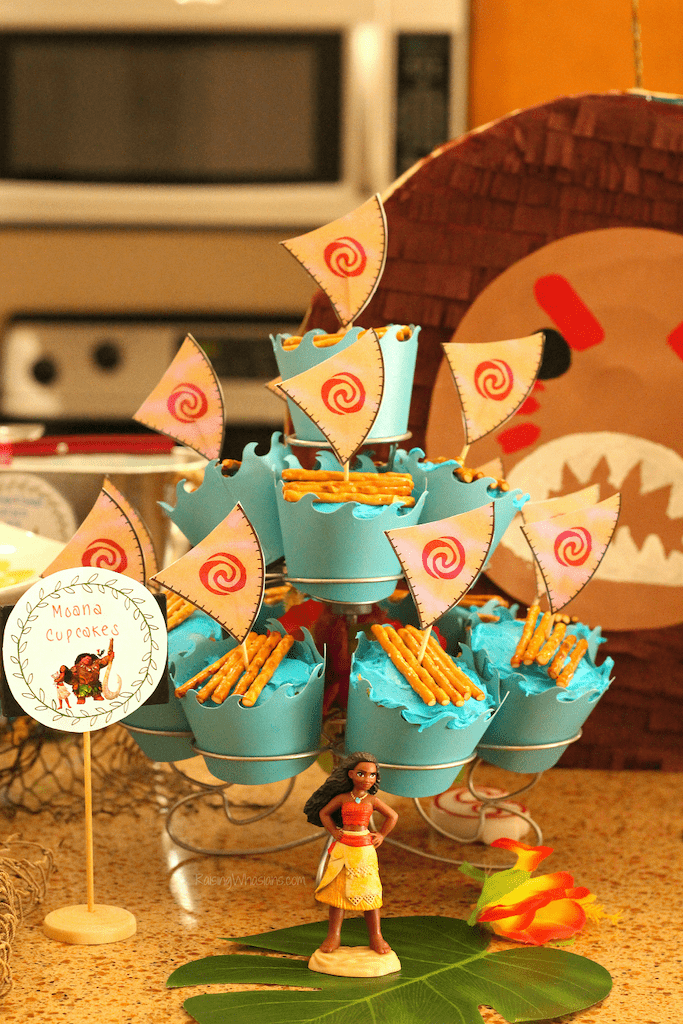 Grey Stuff Cupcakes | Being Mommy with Style
Have you had the Grey Stuff? It's actually so delicious. It just doesn't look all that appetizing! Follow along with the DIY on YouTube to learn how to make these cupcakes step by step.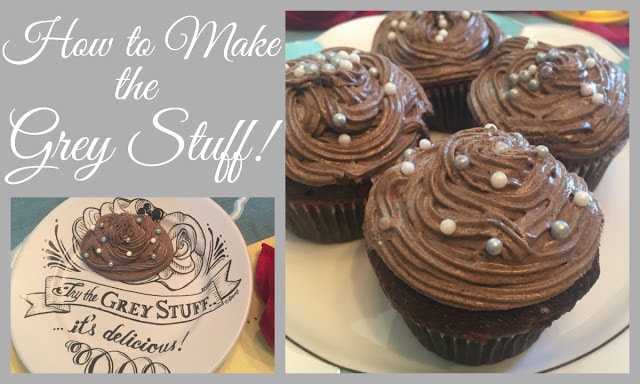 Mary Poppins Cupcake Recipe | Clementine County
Melanie from Clementine County promises you can make these with no magic at all!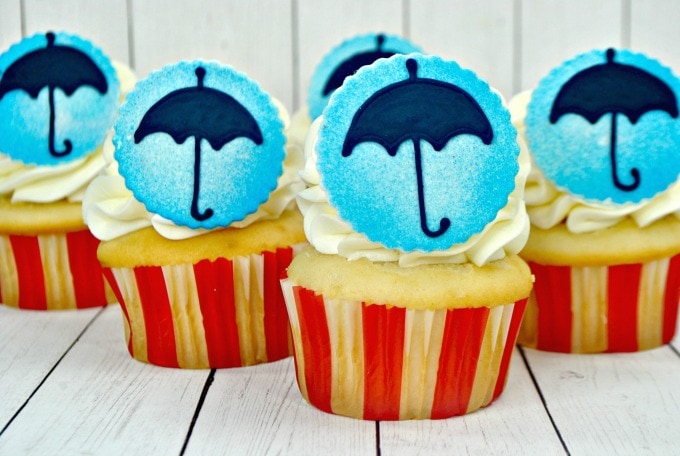 Baymax Bix Hero 6 Cupcakes | Momma's Rambles
Big Hero 6 is another film I was invited to for press coverage. The red carpet premiere was really incredible, as were the behind the scenes look at Disney Animation Studios and interviews.
These cupcakes are easy to make and the kids will love that you did something extra special for them!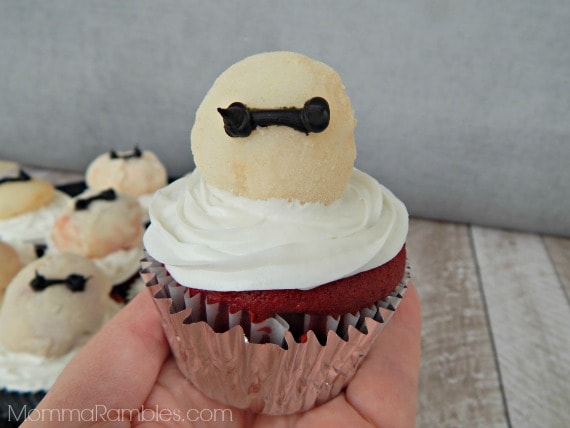 Dumbo Popcorn Cupcakes | Everyday Shortcuts
These cupcakes are so fun, perfect for any movie night! Aren't they so cute?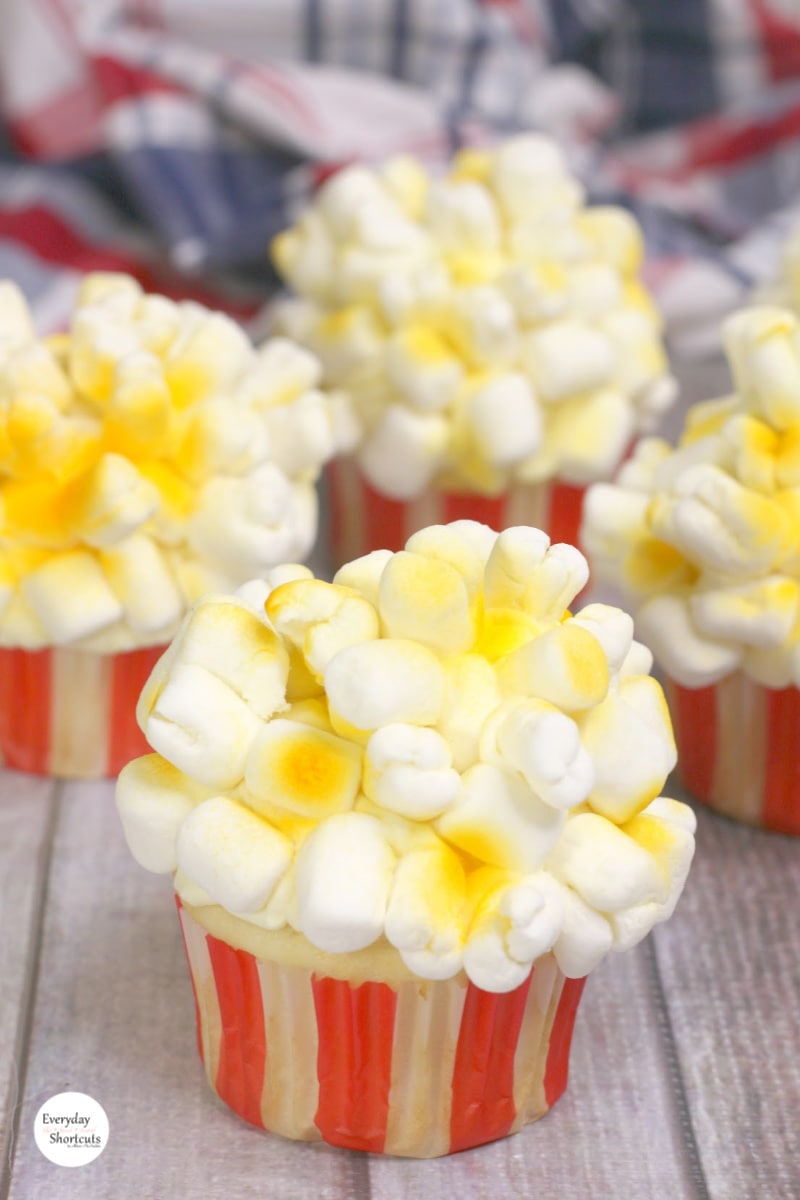 Captain Marvel Cupcakes | Everyday Shortcuts
Have you seen Captain Marvel? She is such an inspiration, and it's all for good.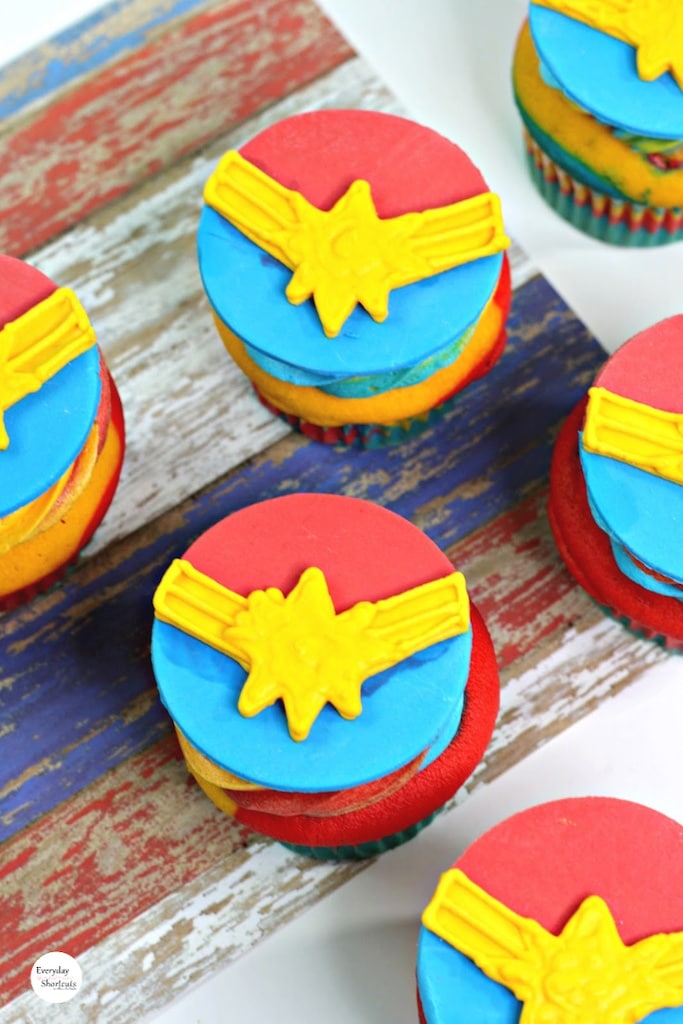 Black Panther Vibranium Cupcakes | Everyday Shortcuts
Have you seen Black Panther yet? It is epic! I met a couple of the stars from the film at the Wrinkle in Time premiere. I also got to check off meeting Oprah, Reese, and Mindy from my bucket list on that trip.
Aren't these cupcakes gorgeous?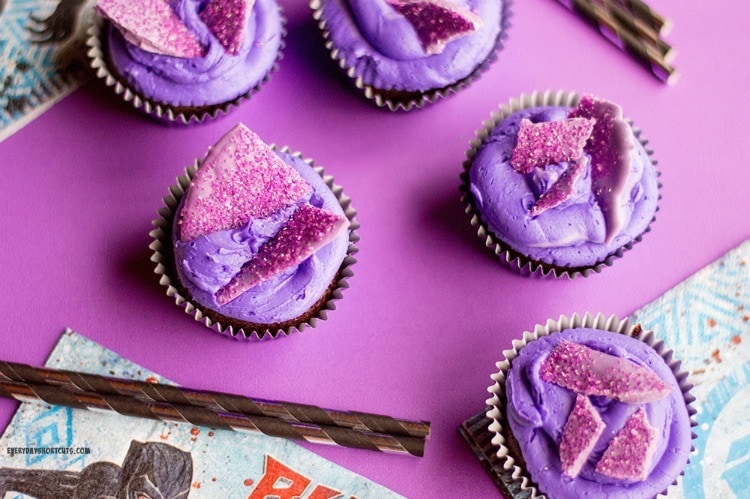 Marvel Avengers Hulk Cupcakes | Everyday Shortcuts
I loved Avengers so much! The Thor Dark World premiere was the first Disney movie premiere I was invited to attend.
Alison did an amazing job on these cupcakes, perfect for a birthday party!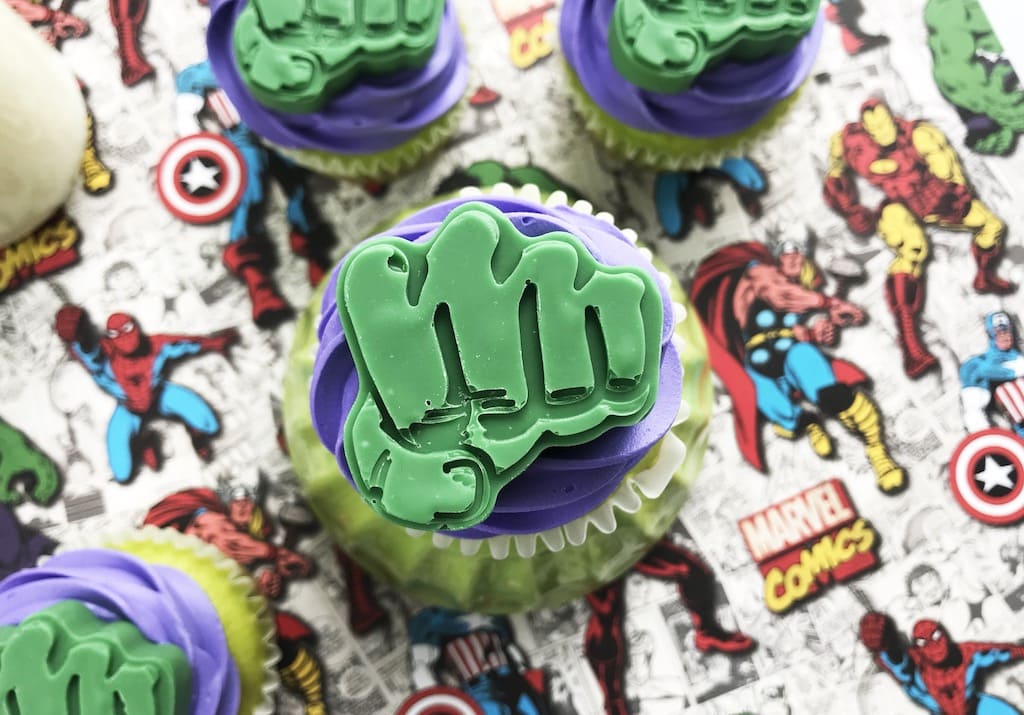 Frozen 2 Cupcakes | A New Dawnn
These cupcakes are easy to make and your little Frozen fan will love the surprise inside!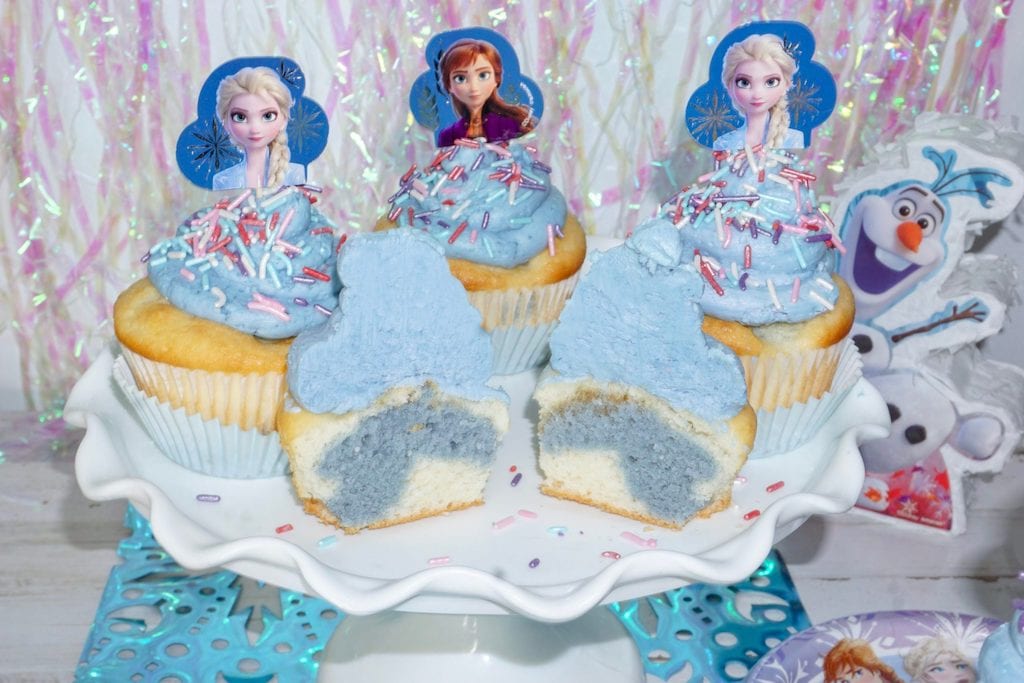 Little Mermaid Cupcakes | A New Dawnn
These cupcakes are stunning, and you'll also find coloring pages to go with movie night!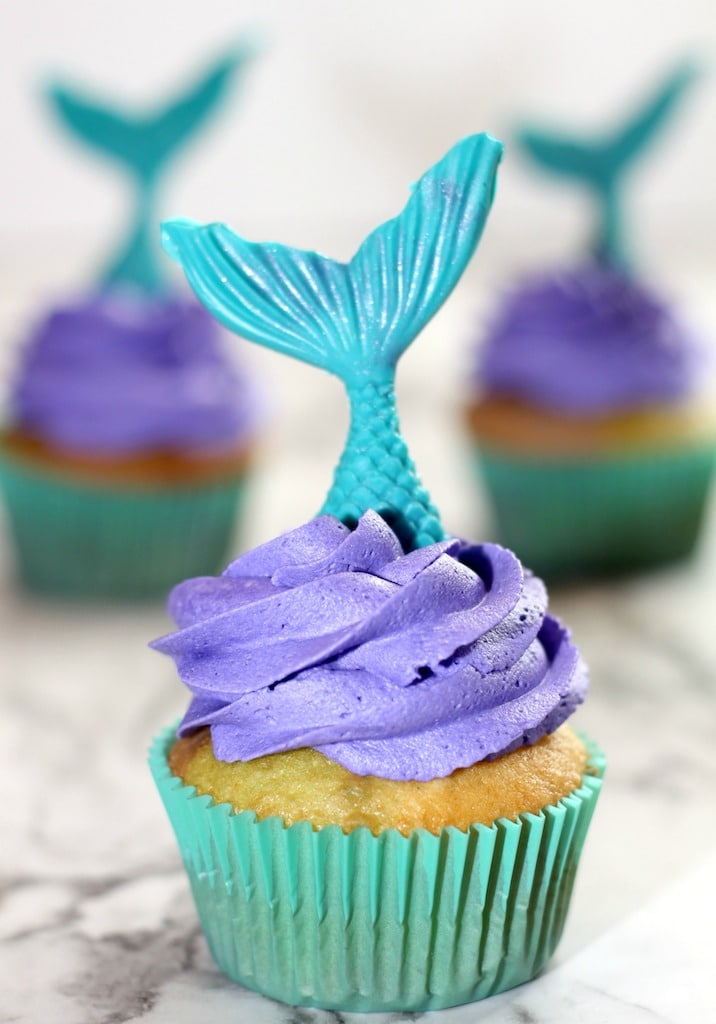 Beauty and the Beast Cupcakes | A New Dawnn
Here's another version of cupcakes for Beauty and the Beast. Are you a fan of the new version or the animated version?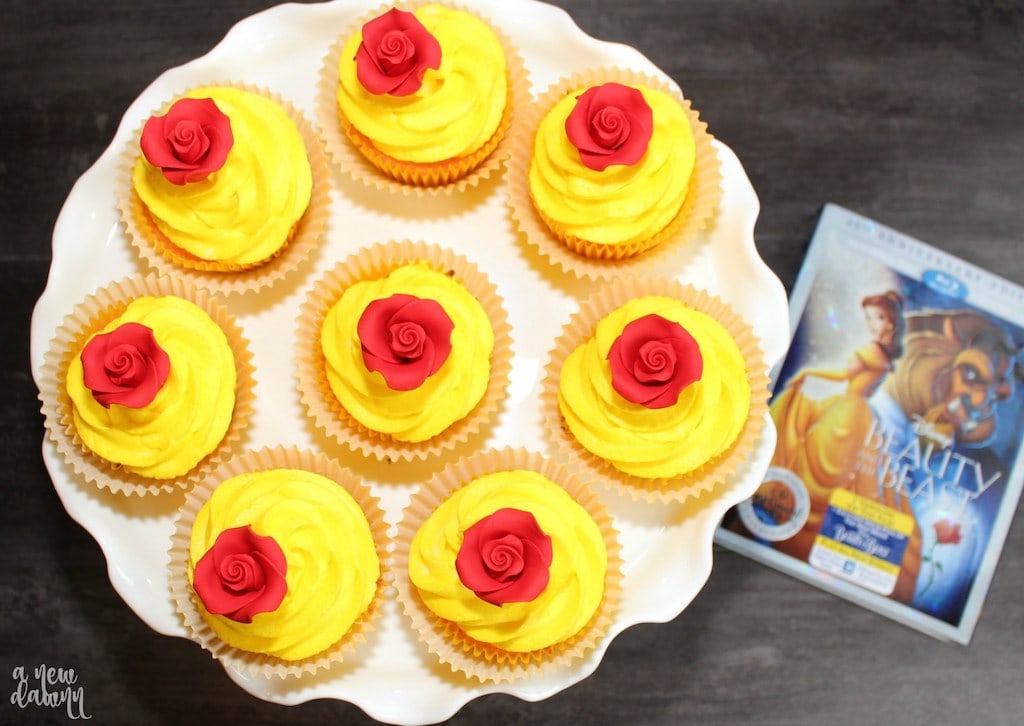 Finding Nemo Cupcakes | Raising Whasians
What kid doesn't love Nemo? We were just talking about how much we love that film. Time to watch it again and make some cupcakes to go with it!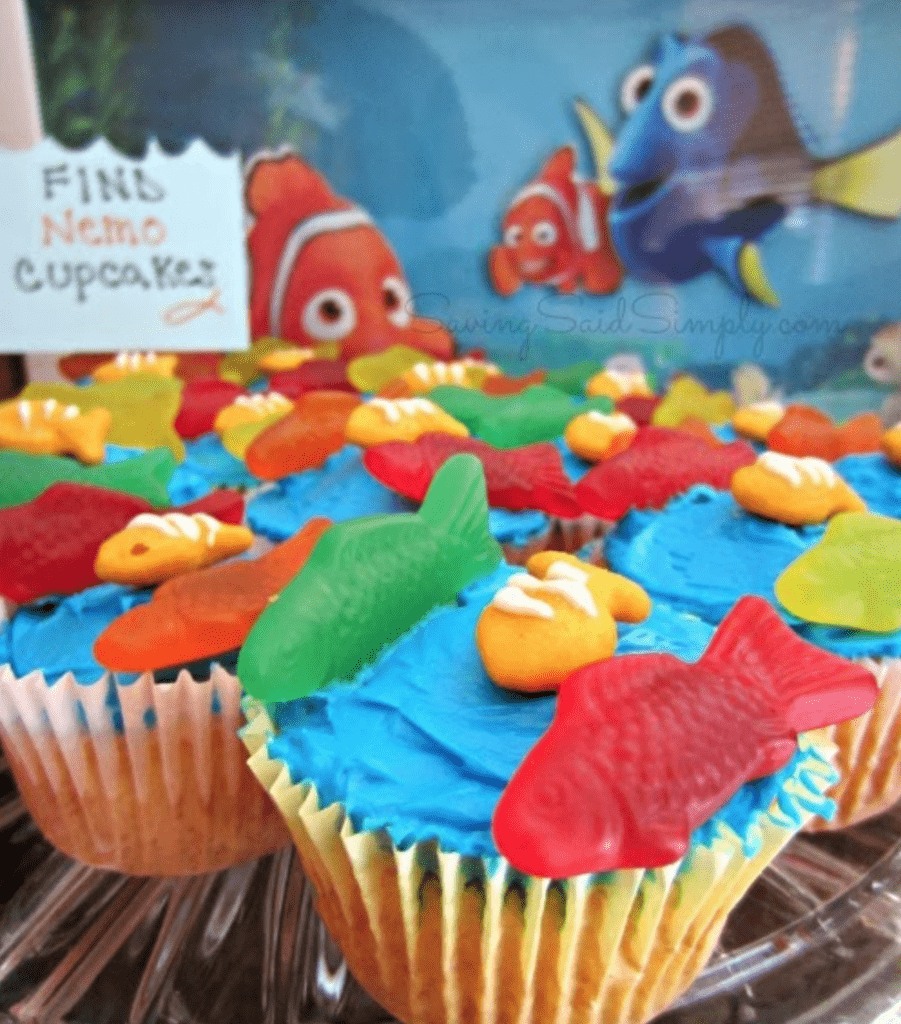 Planes Propeller Cupcakes | Sensibly Sara
Did your family see Disney's Planes? Learning about the art of Disney's Planes and the animation process of making the film was an incredible experience, especially for a mom with daughters who plan to be in the field.
These cupcakes would be cute for a Plane themed birthday party and they are super easy to make!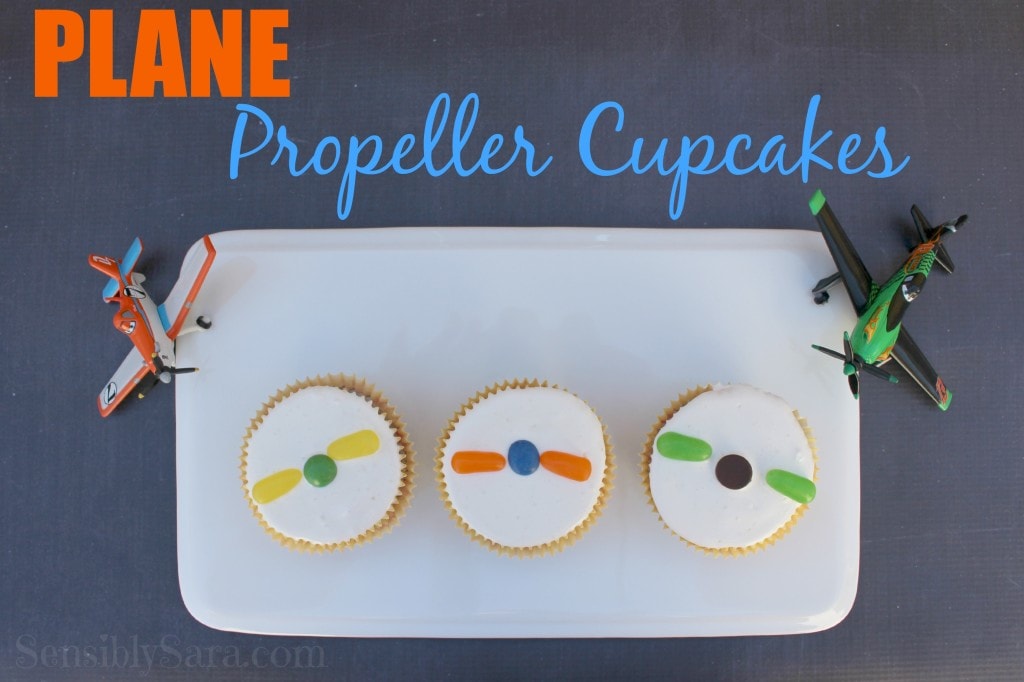 Lightning McQueen Cupcakes | A Monkey on a Cupcake
One of the most popular characters in cars, these Lightning McQueen cupcakes are adorable!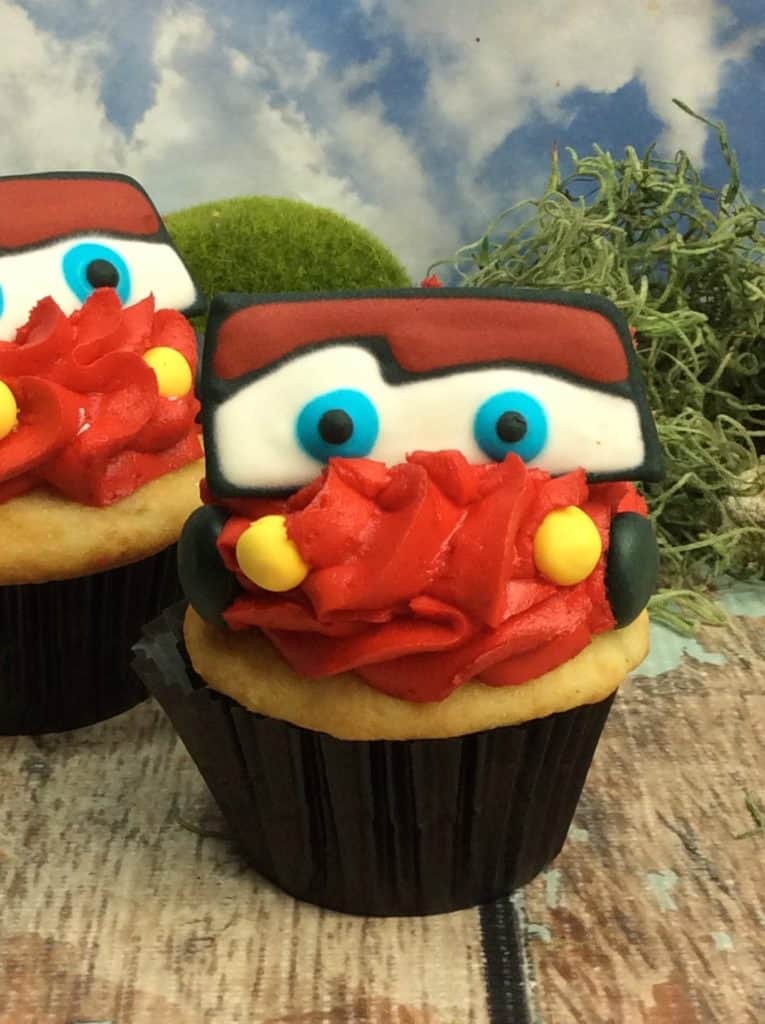 Mickey R2D2 Cupcake| A Monkey on a Cupcake
What's your favorite Star Wars character? My daughter still has the R2D2 robot that strolls and talks!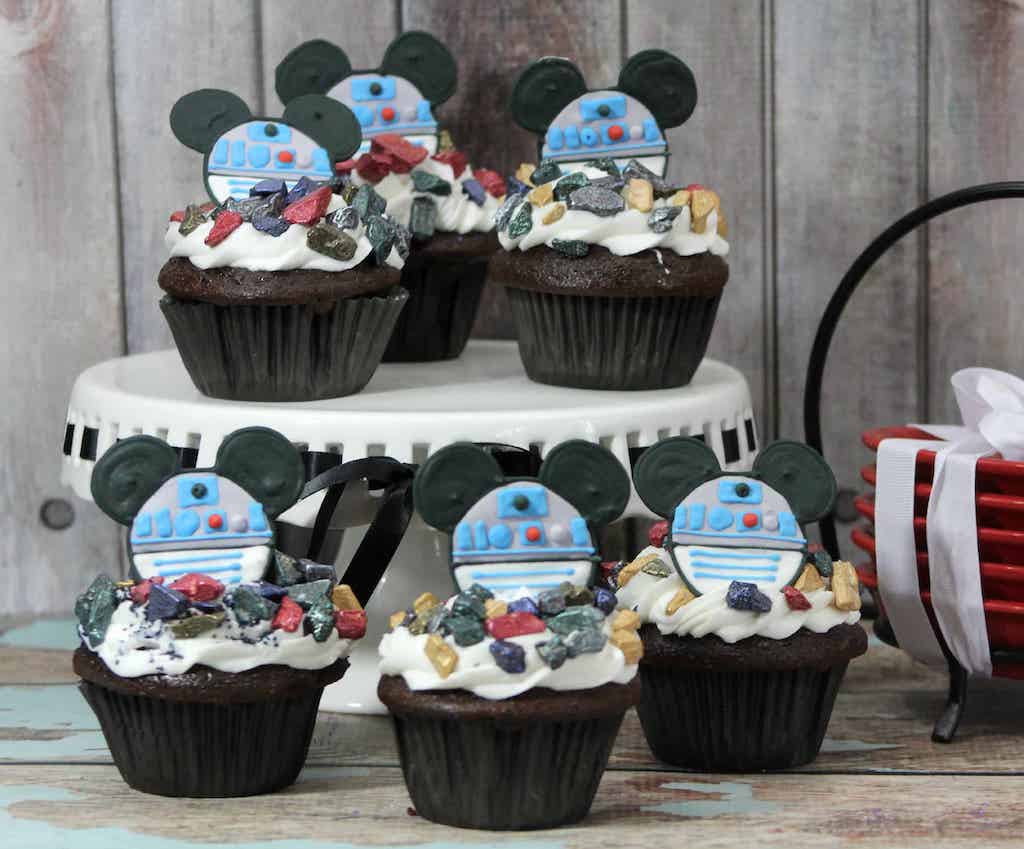 Magical Mickey Mouse Cupcakes | Horsing Around in LA
The original reason that we have Disney at all! Aren't these cute?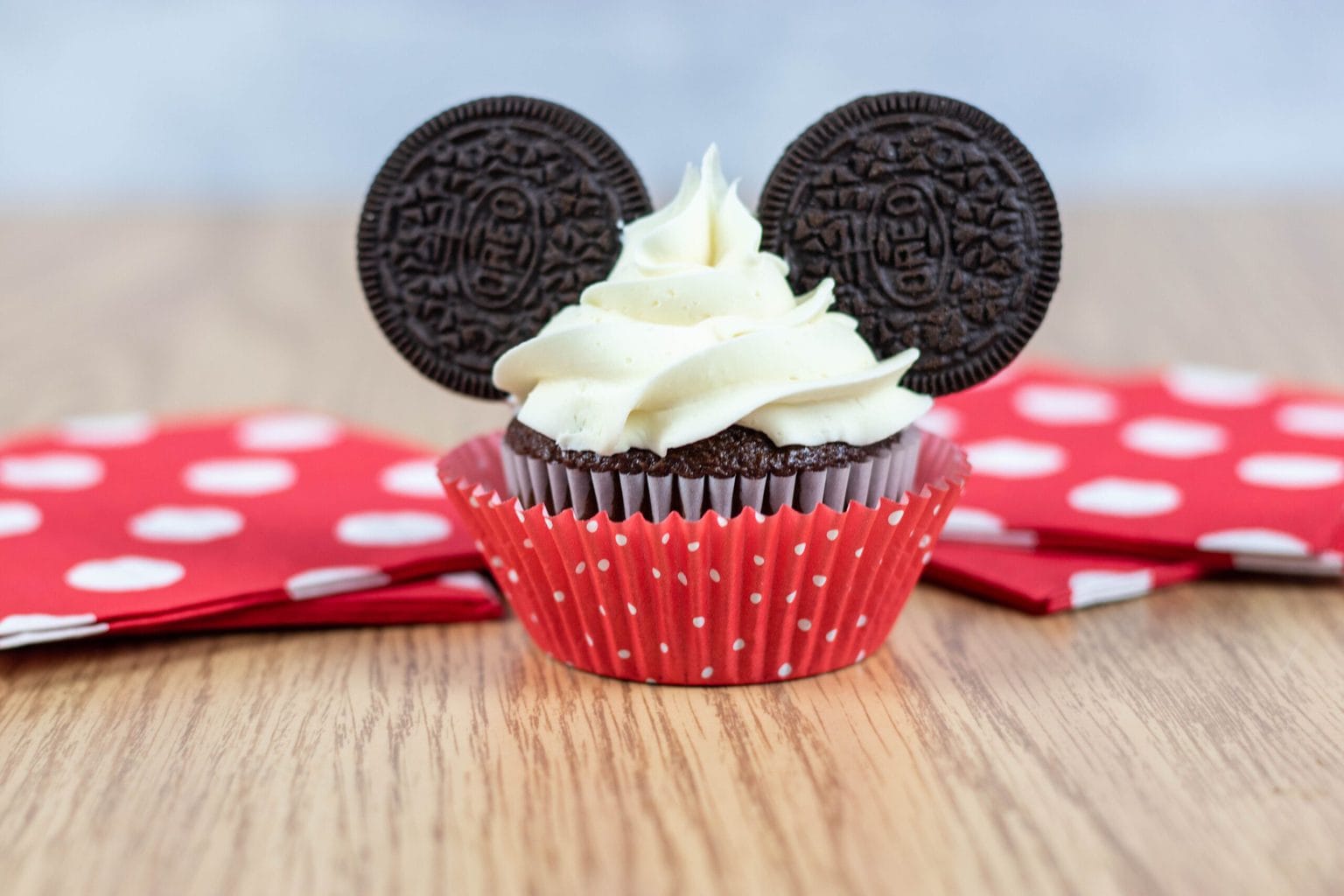 Cruise Inspired Disney Cupcakes | Cutefetti
Have you been on a Disney Cruise? We took our girls years ago and it was epic! Wouldn't this be a fun way to announce a plan to go on a cruise?
DIY glitter Mickey Cupcake from This Fairy Tale Life
These are just so sweet, and you'll find step by step instructions!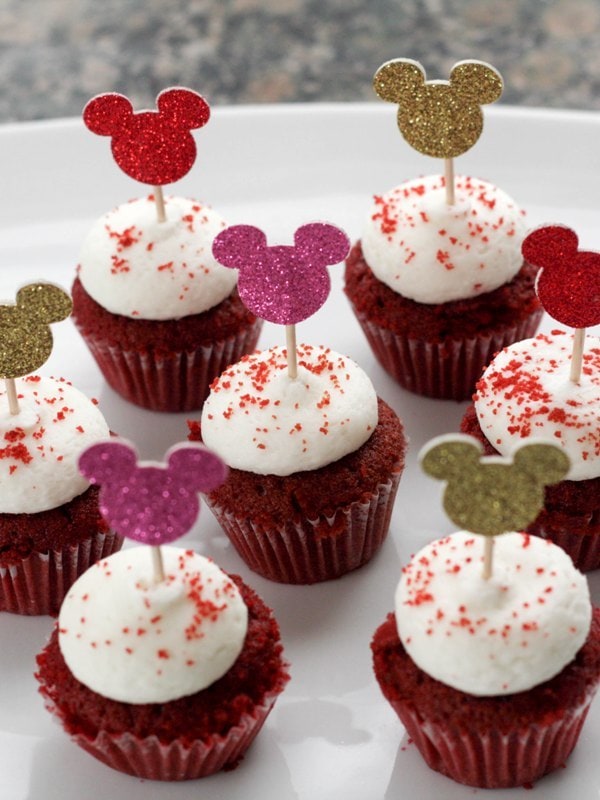 Aladdin Blue Genie Cupcakes | The TipToe Fairy
I haven't seen the most recent Aladdin but this reminds me that I want to! So cute!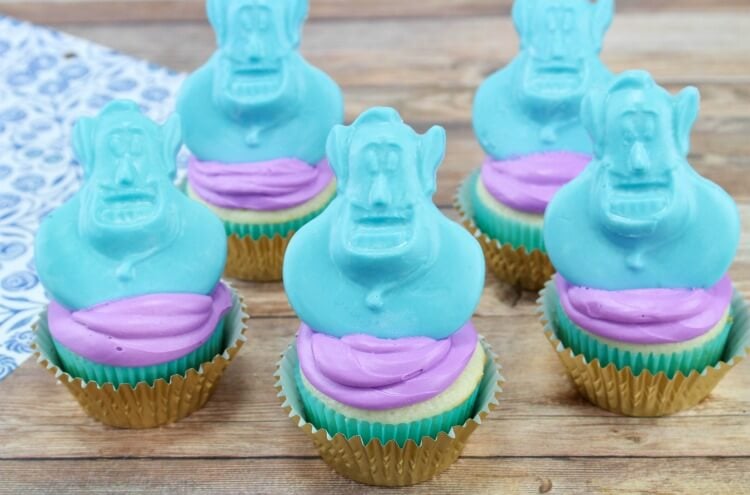 Tinkerbell Cupcakes with Free Printables from A Southern Mother
And for your Christmas celebration, we've got these adorable Mickey Mouse cupcakes!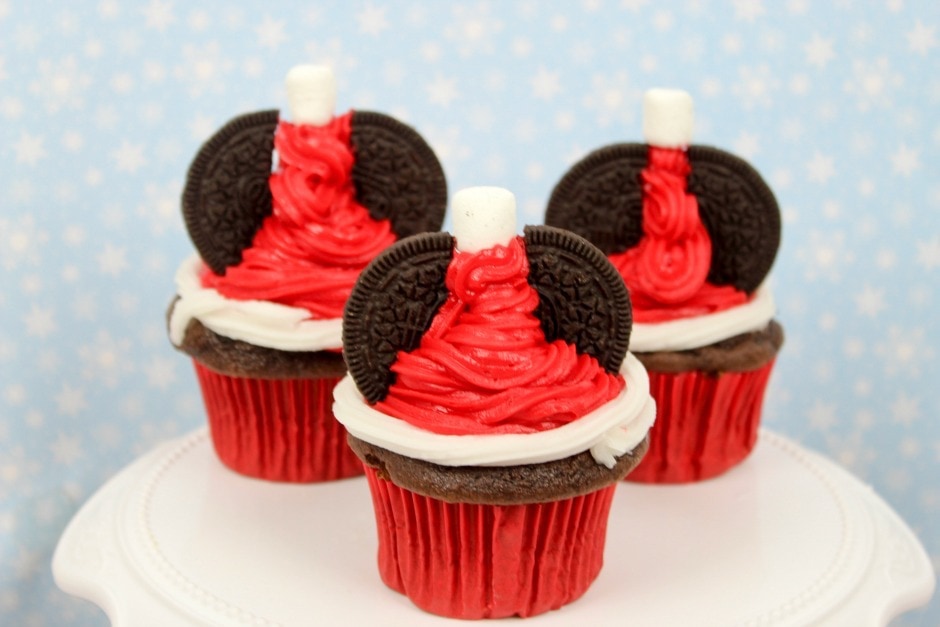 And here's a fun Big Hero 6 Bento Box for a fun lunchbox treat!
Have you ever made Disney-themed food? I'd love to see it! Let me know where to find it in the comments below.
LET'S STAY CONNECTED!