These Disney Cupcakes recipes are from some of the biggest Disney loving food bloggers, which explains why they are so creative!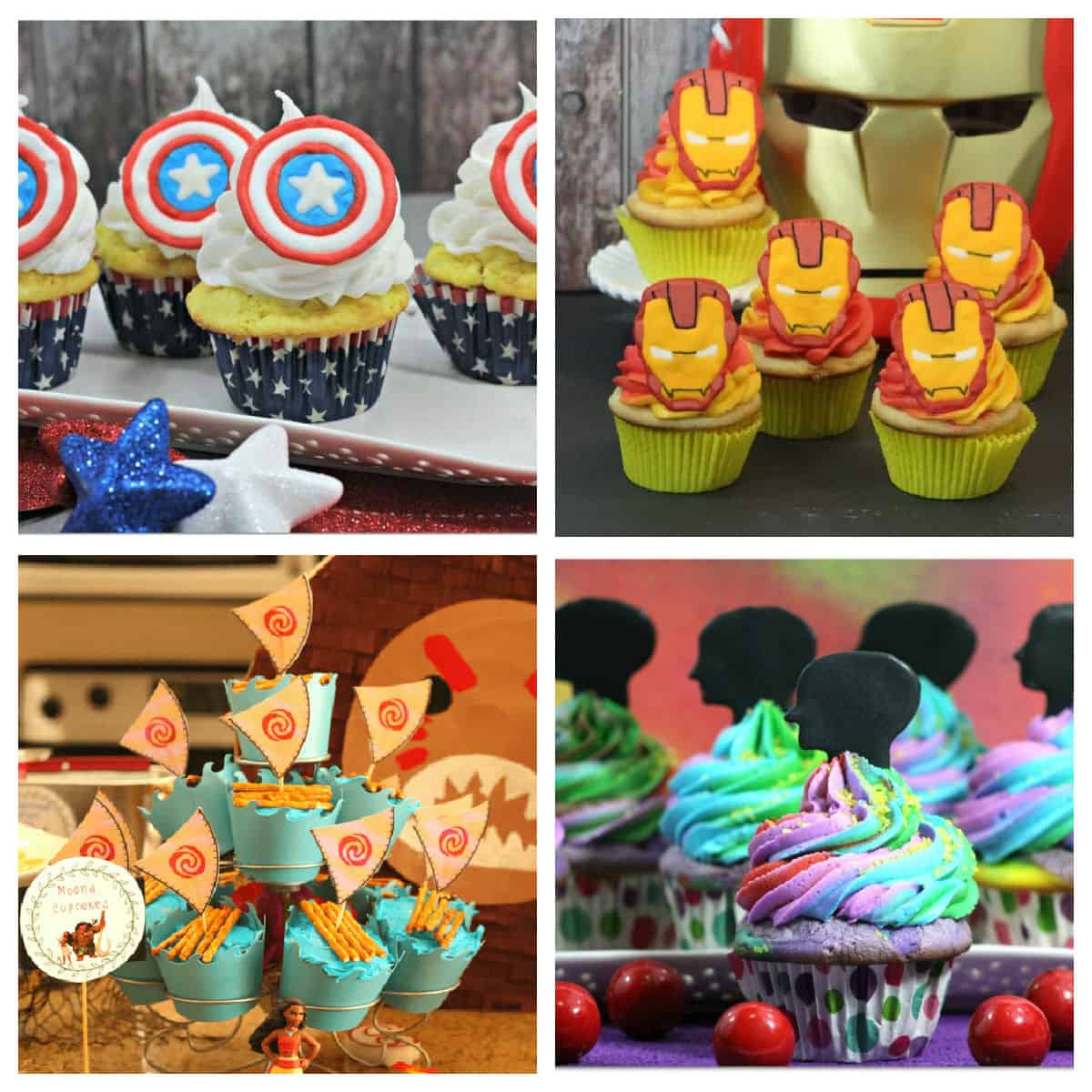 Just ask any Disney fan who loves to cook, and you'll find magical treats that are perfect for a Disney-themed birthday party or just a fun after-school treat.
Whether you want to get creative and make homemade Disney cupcake toppers or print out toppers someone else has already created, you'll find lots of ideas here for easy Disney cupcakes!
Planning a Disney trip? Make these Disney cupcakes as a way to surprise your kids with the big announcement! Either way you decide to serve them up, this dessert will be delicious! Enjoy!
35 Disney Themed Cupcake Recipes
Have you been on a Disney Cruise? We took our girls years ago and it was epic! Wouldn't this be a fun way to announce a plan to go on a cruise?
Aladdin Blue Genie Cupcakes | The TipToe Fairy
I haven't seen the most recent Aladdin but this reminds me that I want to! So cute!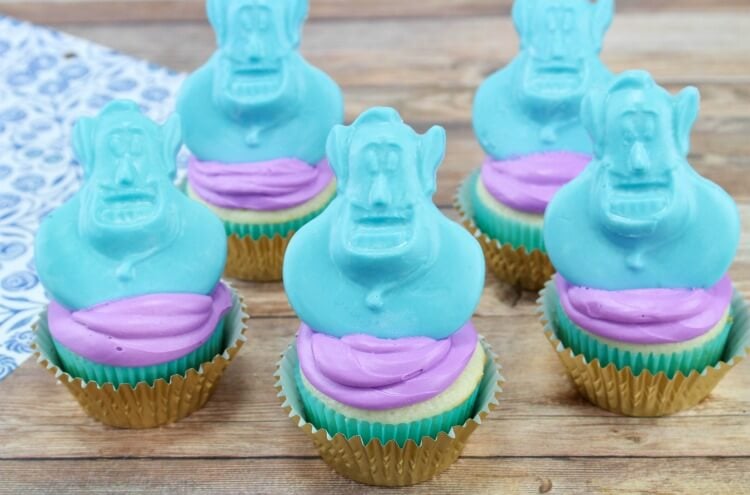 And for your Christmas celebration, we've got these adorable Mickey Mouse cupcakes!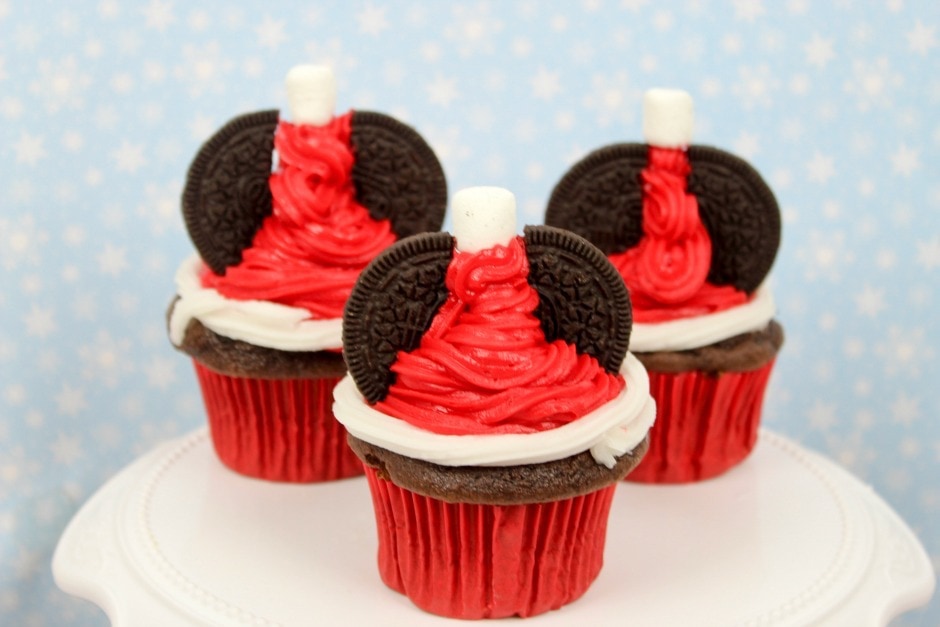 And here's a fun Big Hero 6 Bento Box for a fun lunchbox treat!
Have you ever made Disney-themed food? I'd love to see it! Let me know where to find it in the comments below.
More Cupcakes