A couple of years ago I was invited to experience the all new, original Broadway-style show, Tangled: The Musical, aboard the Disney Magic, and it was even more amazing than we expected.
Truly, Disney is the master at bringing our favorite stories to life, and everyone wil love this one!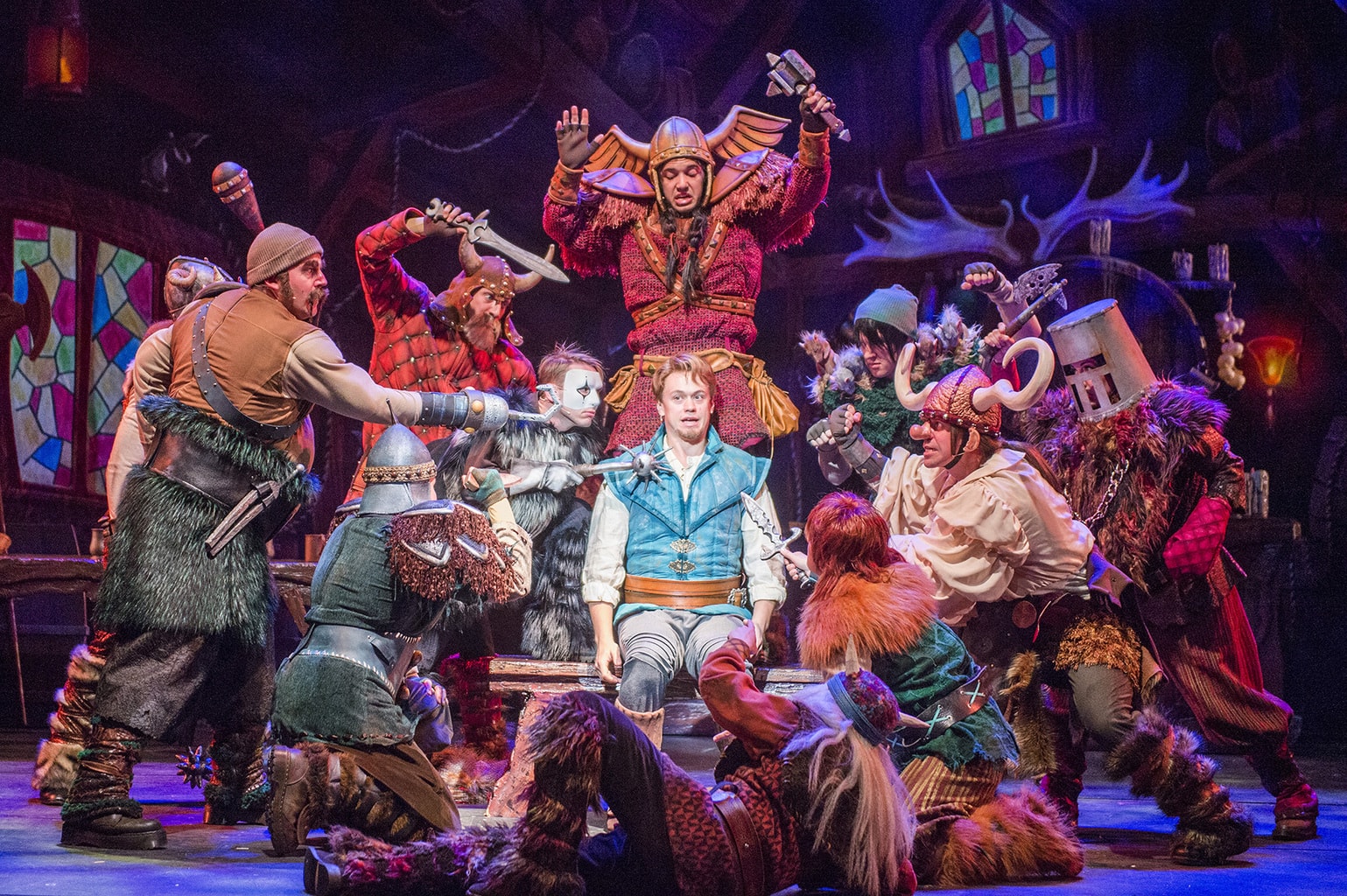 Tangled The Musical is a Disney Cruise Line stage spectacular, and you can only see this original production aboard the Disney Magic.
The show tells us the charming story of Rapunzel and Flynn Rider that we all know and love from Tangled, the movie.
But you'll also listen to the enchanting music and be mesmerized by the gorgeous costumes. Though we typically wouldn't be talking about hair when it comes to set design, the way they handled Rapunzel's signature locks was really unique.
Instead of her hair being a burden, they actually incorporated it into the set design- and even the musical numbers.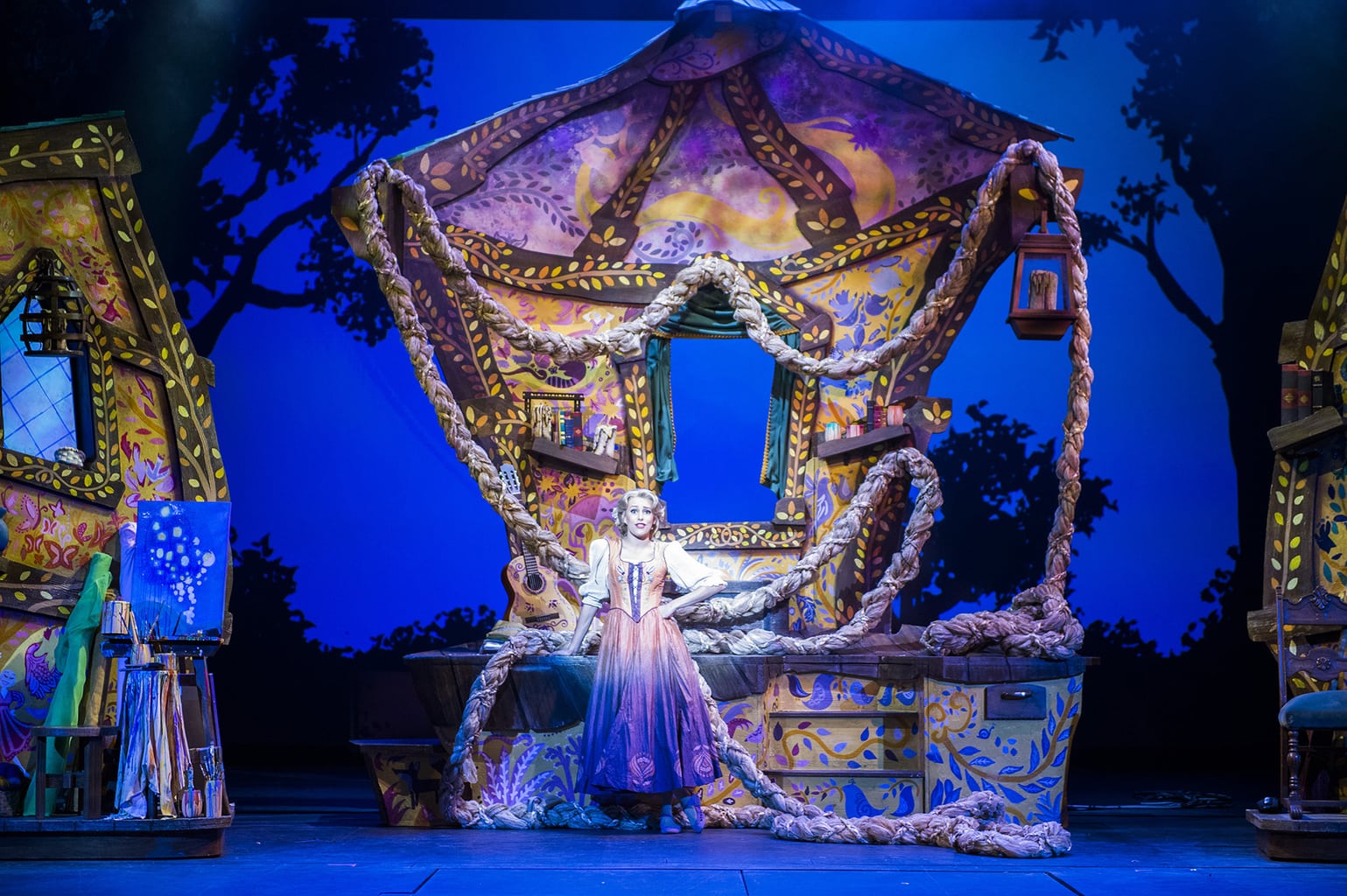 Tangled: The Musical has 12 scenes, and the sets were just beautiful and extremely creative.
Obviously, they are confined to a smaller space than a typical Broadway show, but you really don't notice because the set design is so stunning.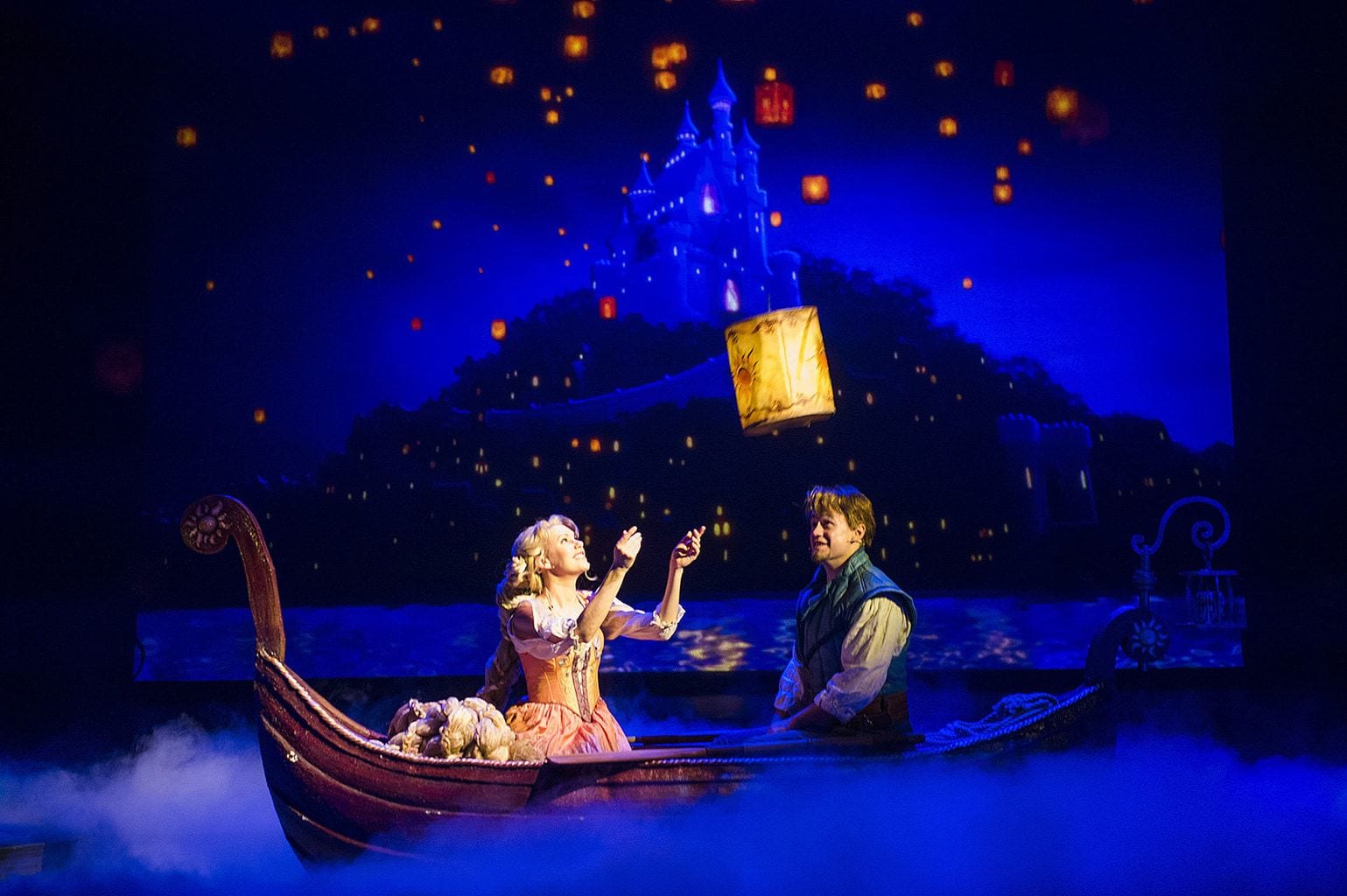 Flynn Rider was absolutely incredible, and as charming as he is in the movie. And yes, he did the "smolder." You'll have to see it live to see that part! Swoon!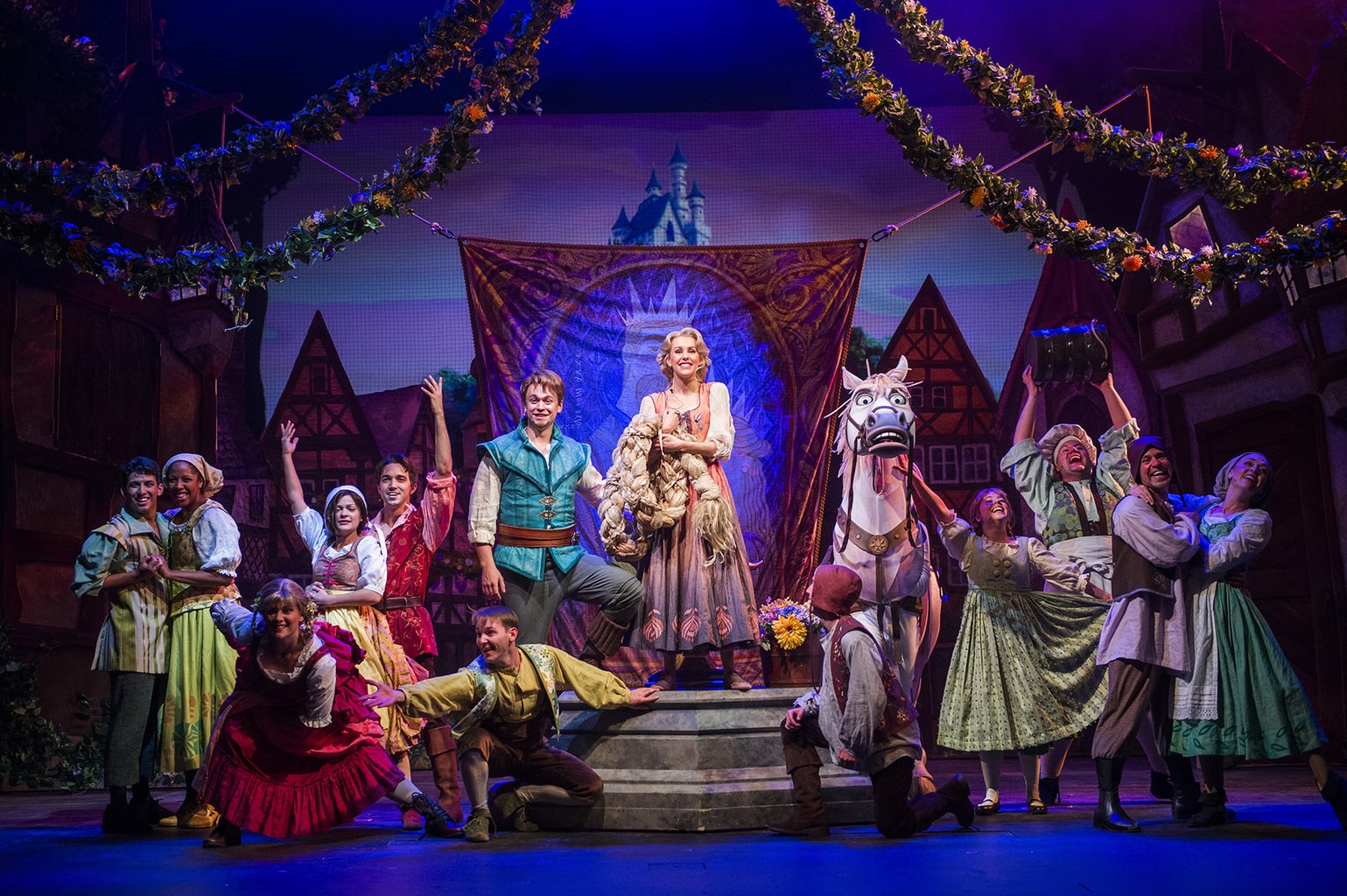 The actors were definitely on par with what you would see on Broadway. I especially loved Mother Gothel, which is always a favorite.
She is one of my daughter's favorite Disney villains. If you haven't seen the movie, Mother Gothel kidnaps Rapunzel because Rapunzel's hair keeps her young.
You'll notice the beautiful Mother Gothel never ages.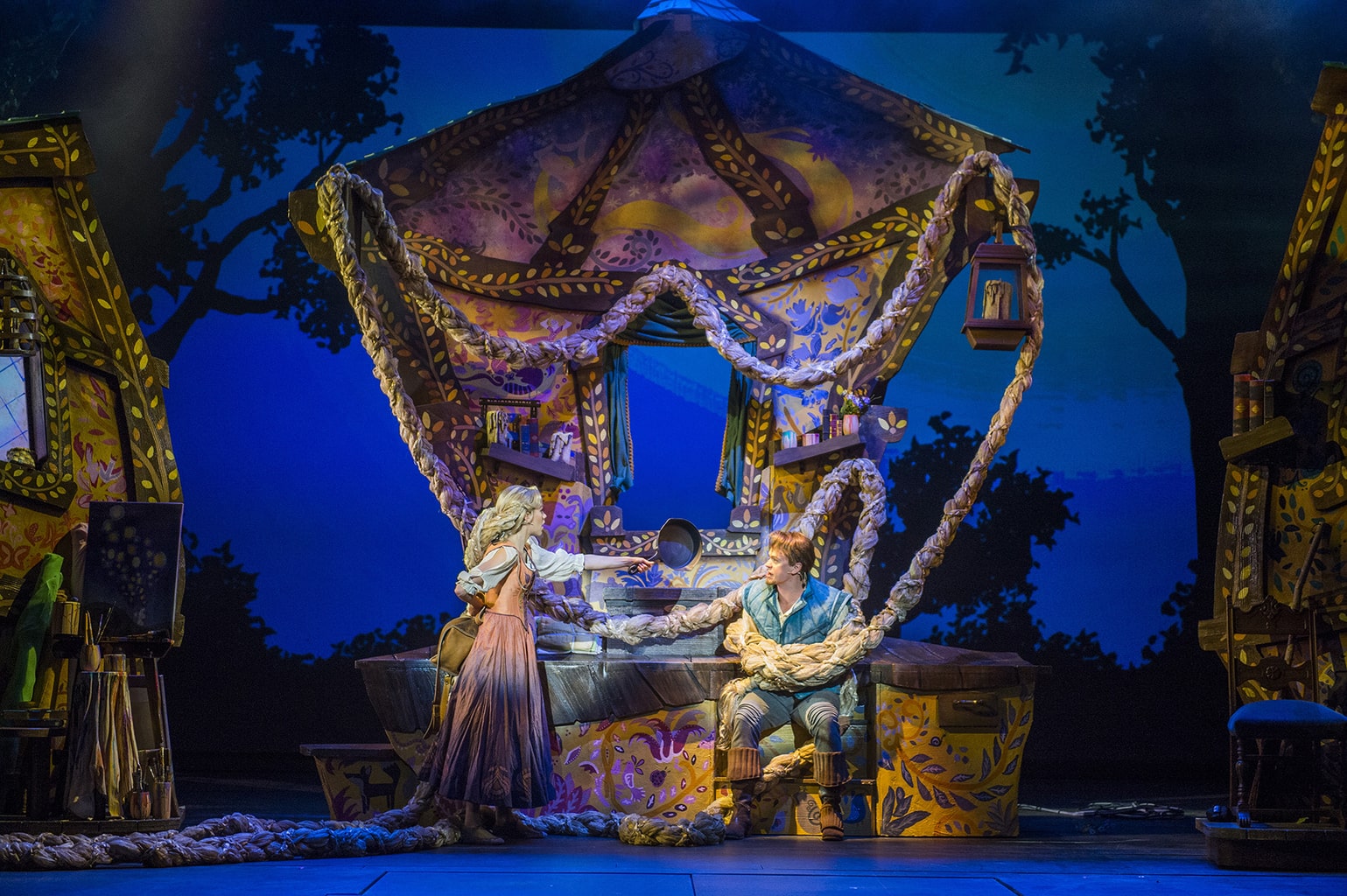 Other shows you'll see when you sail on the Disney Magic are:
Disney Dreams: An Enchanted Classic
Twice Charmed: An Original Twist on the Cinderella Story
All Aboard!!! Let the Magic Begin
Remember the Magic: A final Fairwell
Walt Disney: The Dream Goes On
When are you planning a Disney Cruise? There are no words for how much we enjoyed our cruise on the Disney Fantasy. I'd love to hear about your Disney Cruise vacation! Please come back and share in the comments.
And when once you've booked your cruise, grab this cruise packing list and read about how to decorate your cabin door!
Photo Credits: Ryan Wendler