Searching for Easter cupcake recipes? You've found them! Aren't cupcakes just the best dessert? No utensils needed. Just pass the napkins!
Easter was always a big holiday in our house. I still made both Easter baskets every year until they graduated from high school. Honestly, I probably loved doing it even more than they loved receiving them.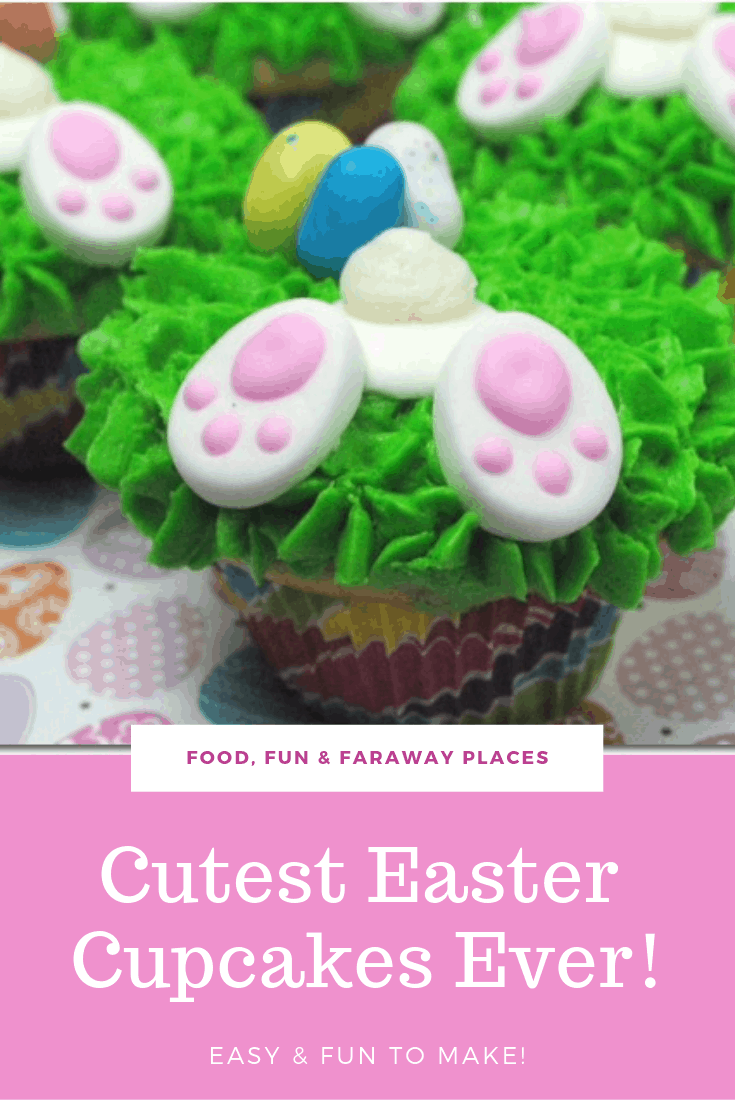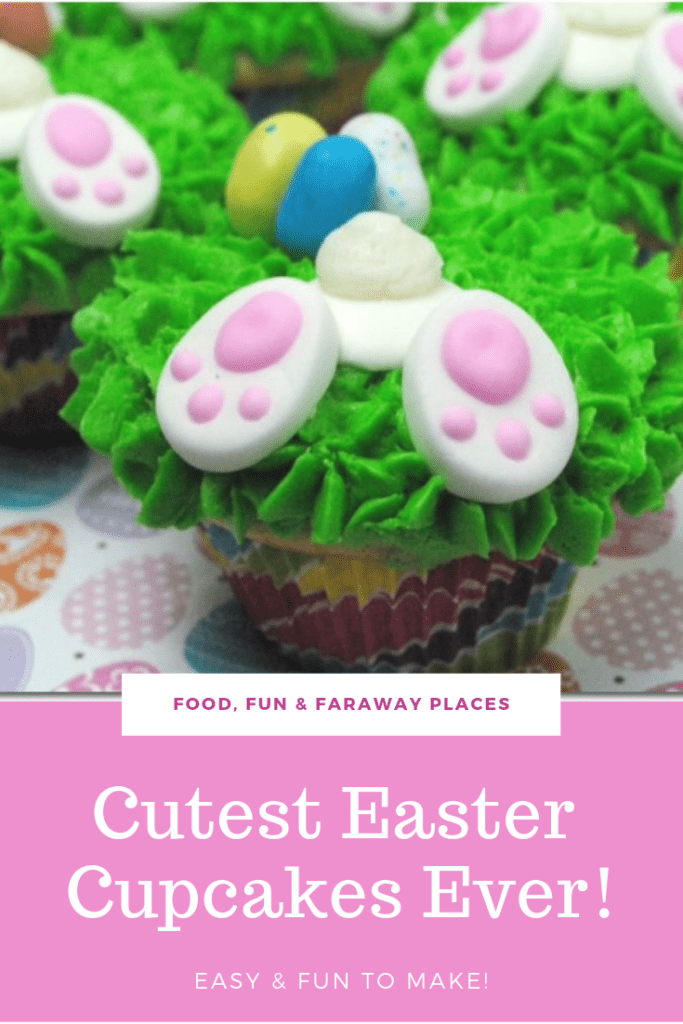 Mouthwatering Easter Cupcake Recipes
There are many ways to celebrate Easter, but almost all of them include Easter egg hunts and delicious desserts. Cupcakes are high on the list of things to make. If you're lacking for some creative ideas for Easter Cupcakes, I have you covered! Here are 10 Easter Cupcake ideas that you will be excited to show off at any party.10 Easter Cupcake Recipes
Easter Bunny Cake Cupcakes | Food, Fun & Faraway Places
Aren't these adorable? Get the kids to help make these and send one to a neighbor who might need some cheering up.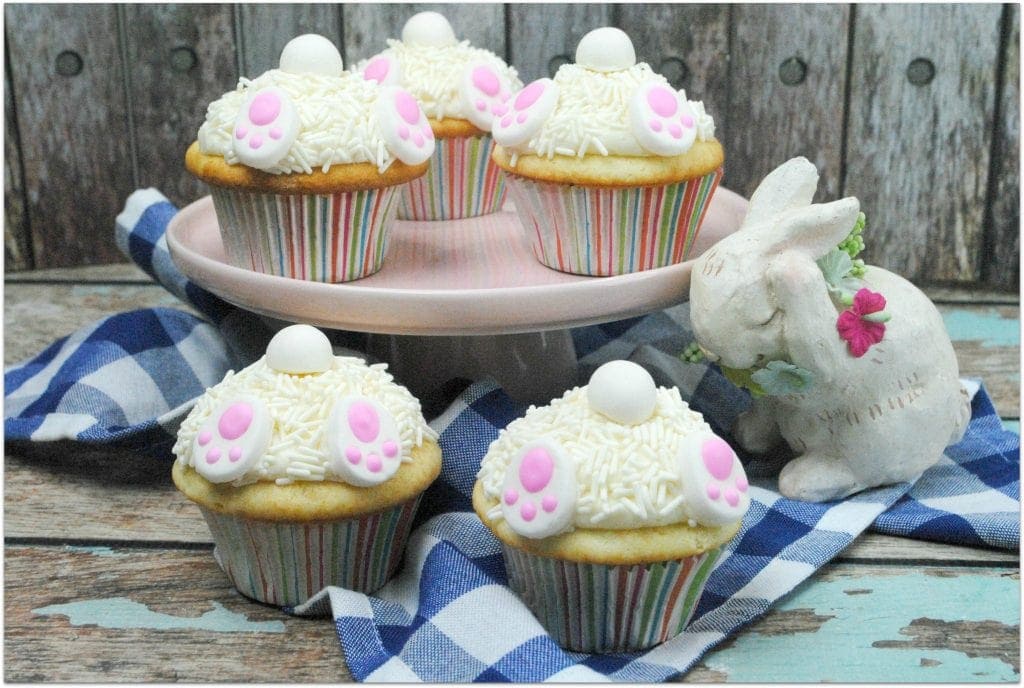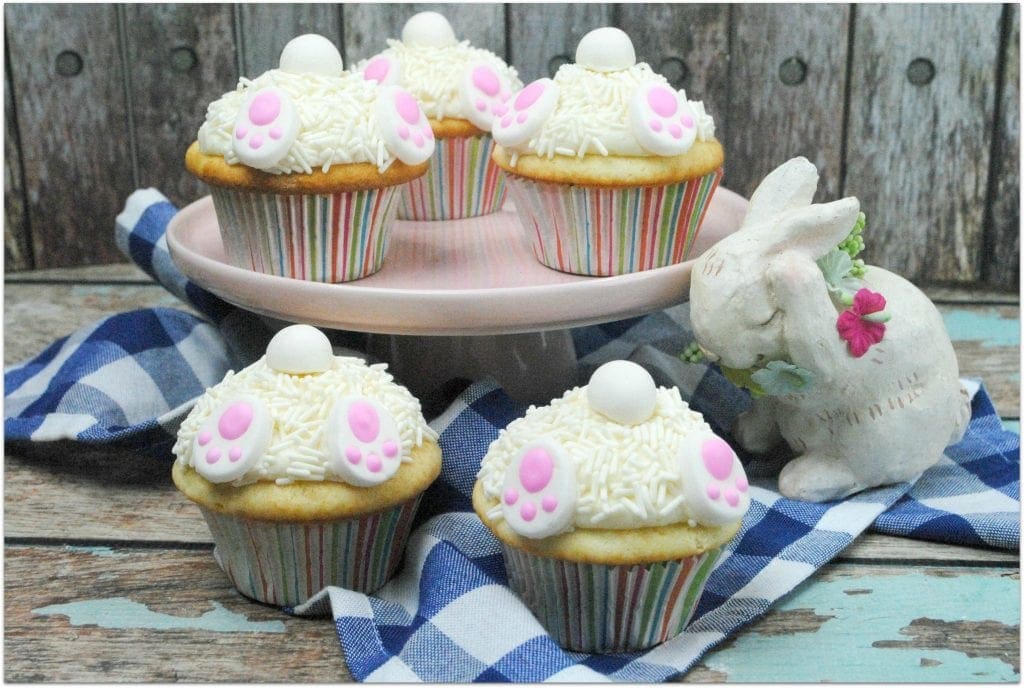 Easter Chocolate Chick Cupcakes | Thrifty DIY Diva
My friend at Thrifty DYI Diva made these chick cupcakes and they are so cute!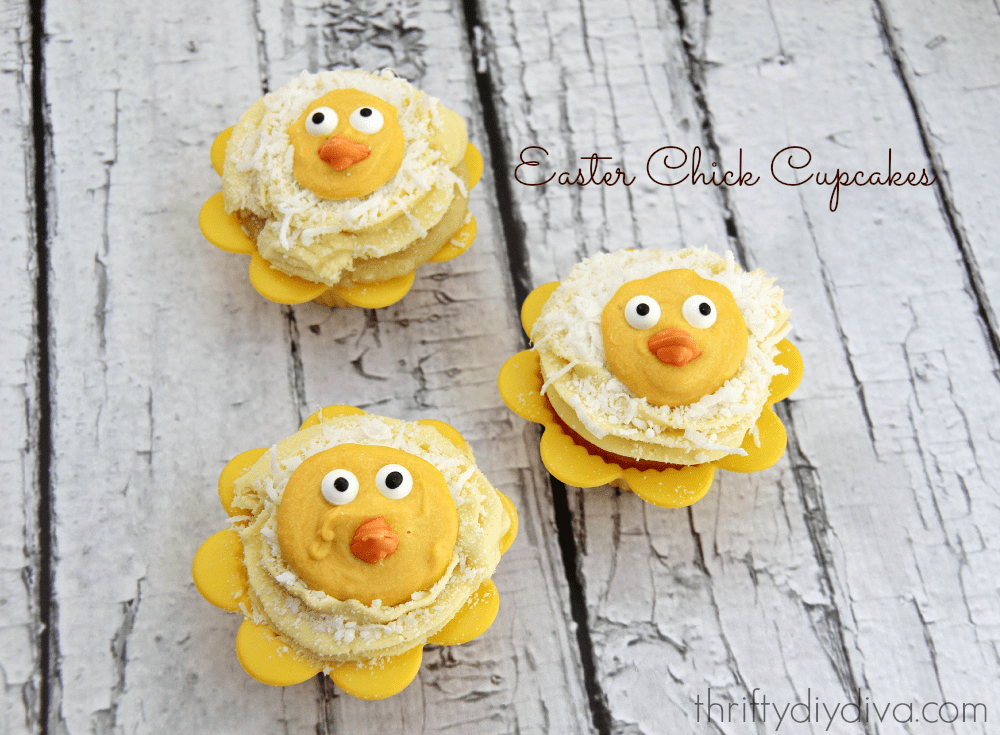 Spring Butterfly Cupcakes from Thrifty Jinxy
Though butterflies don't have anything to do with Easter, they do have a lot to do with new beginnings. That's what Easter is all about!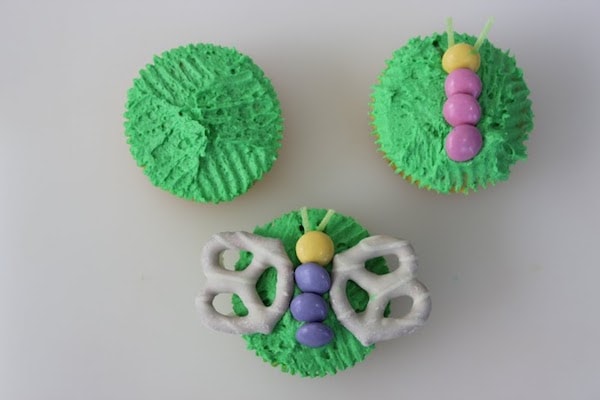 These bunny butts are on "grass" instead of all white like the first recipe. So cute!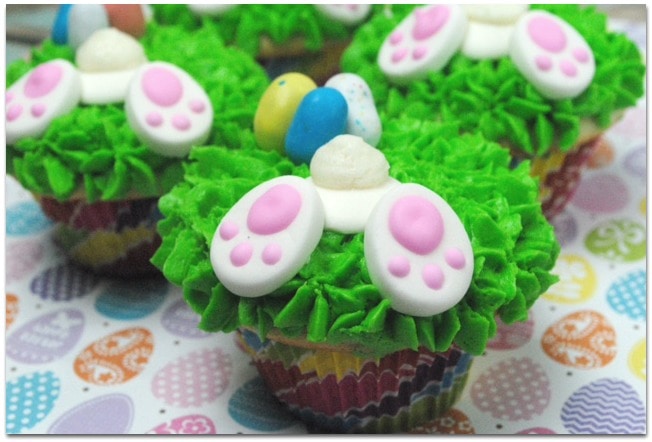 Carrot Cake Cupcakes from A Worthy Read Here's another really cute idea for carrot cake cupcakes. Yummy! My favorite kind of cake!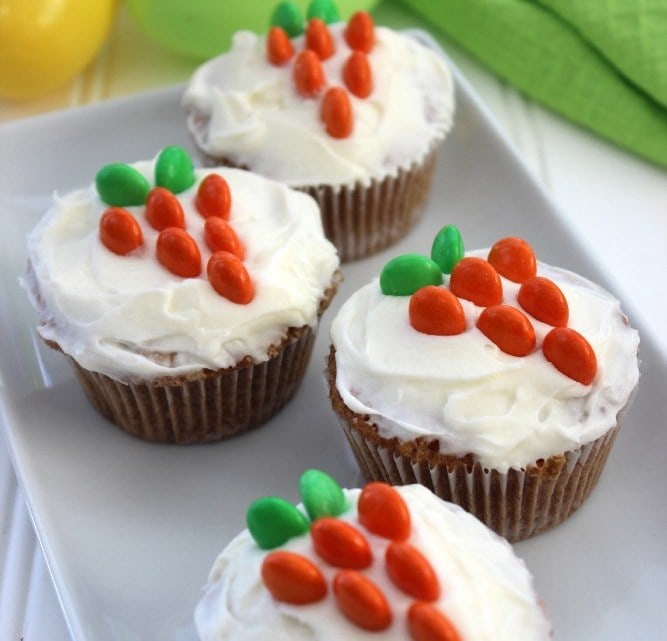 PEEPS Easter Cupcakes from Jade Louise Designs
Peeps make the best toppers for cupcakes, don't they? And what could be easier?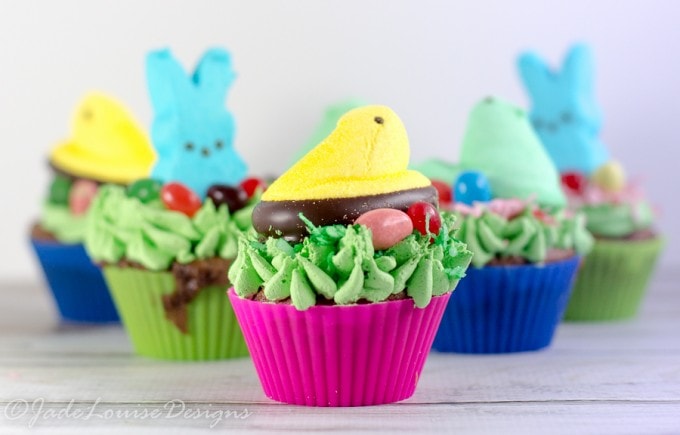 Lemon Coconut Chick Cupcakes | Frugal Mom Eh
Lemon cake is one of my favorites, and it pairs so well with coconut. Add in the cuteness factor and these are the perfect cupcake!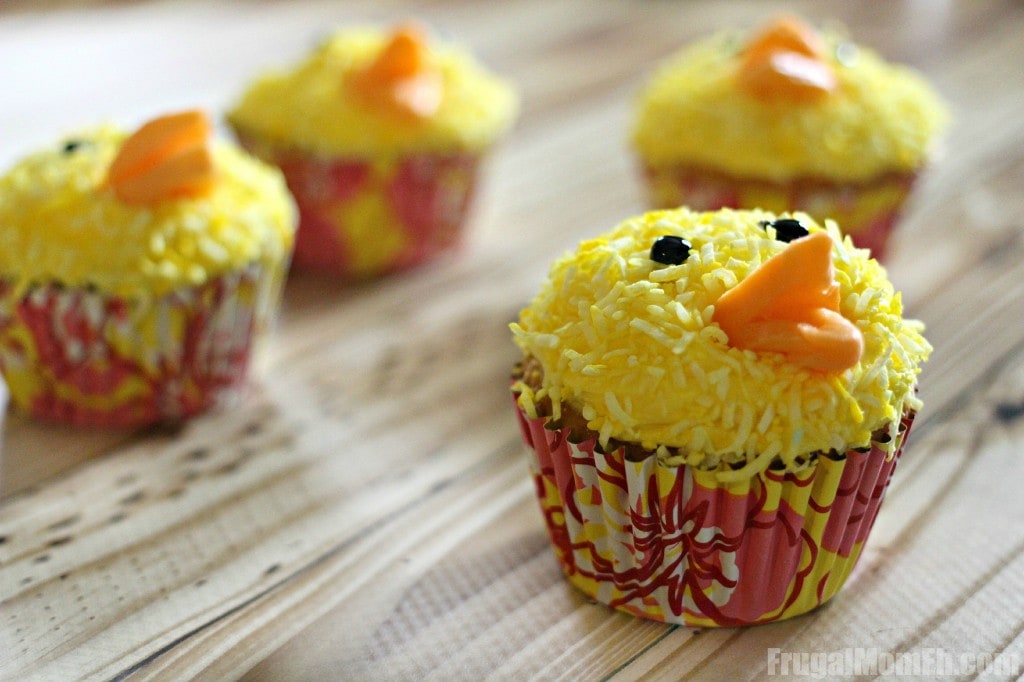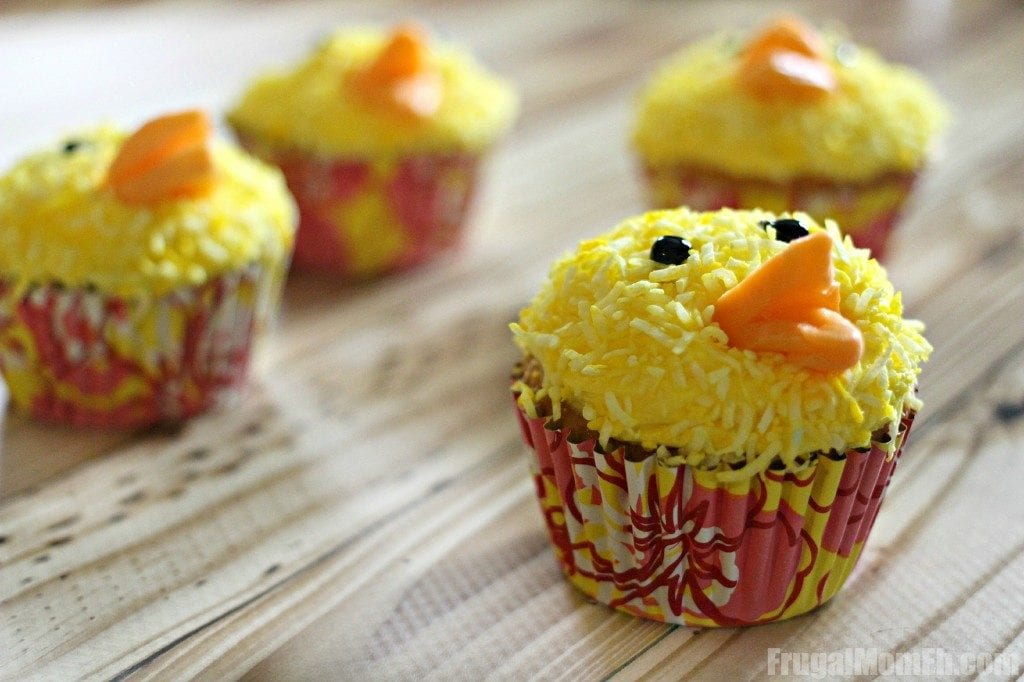 Robin Eggs No Bake Cheesecakes | Barbara Bakes
Though these delicious individual cheesecakes aren't technically cupcakes, I'm adding them because they serve the same purpose. You can eat them just like a cupcake with no utensils! Don't they look decadent?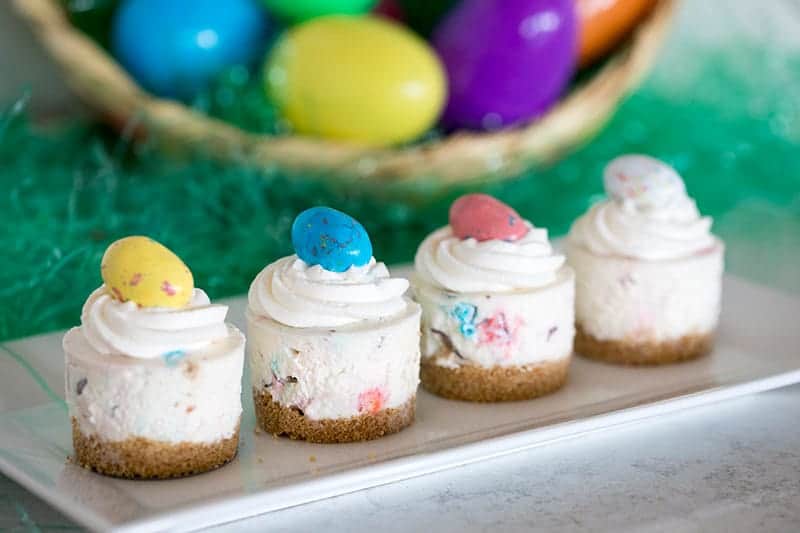 Easter Bunny Cupcakes |Family Food and Travel
How cute are these bunny ears? The kids will have a blast helping you create these little masterpieces.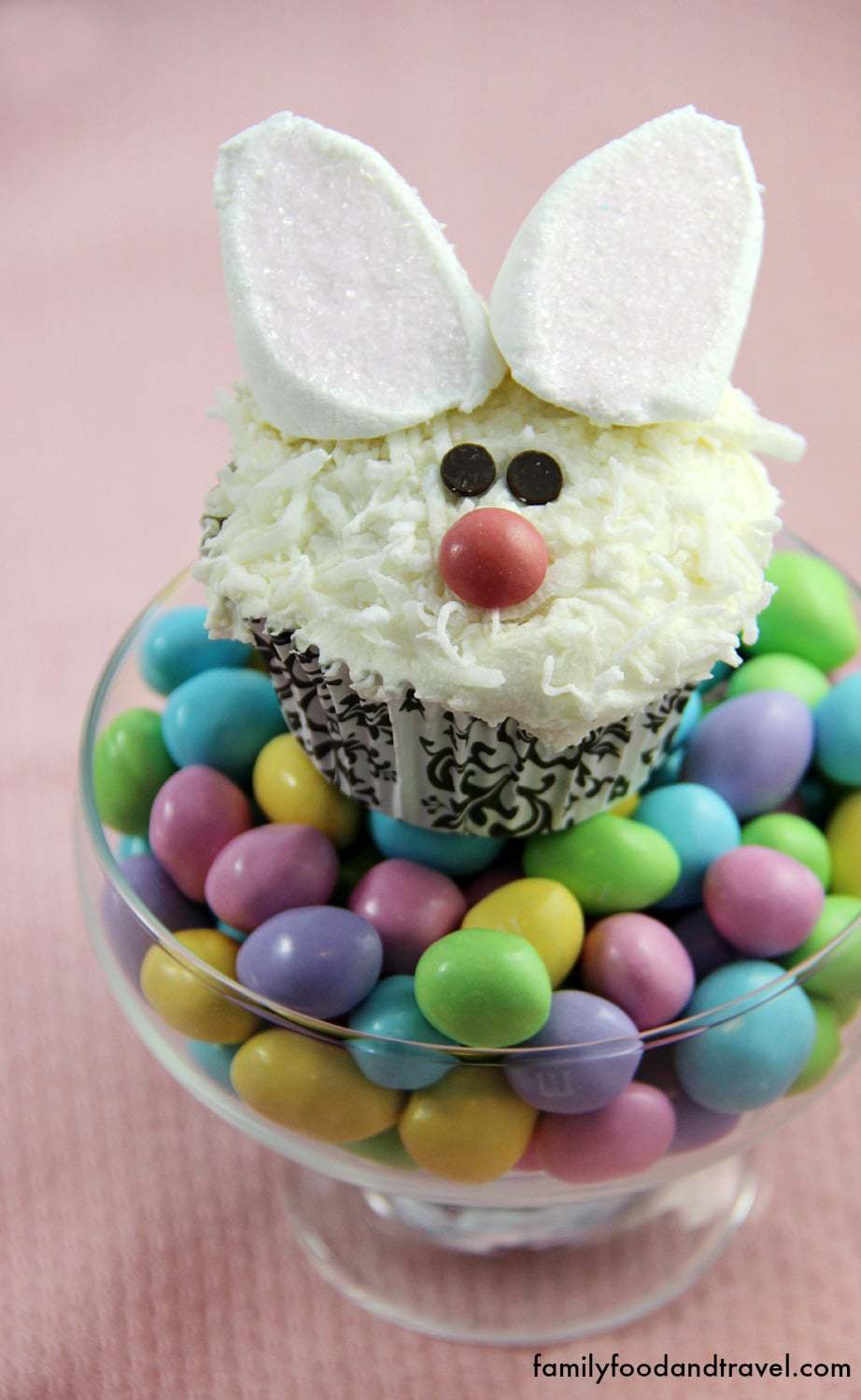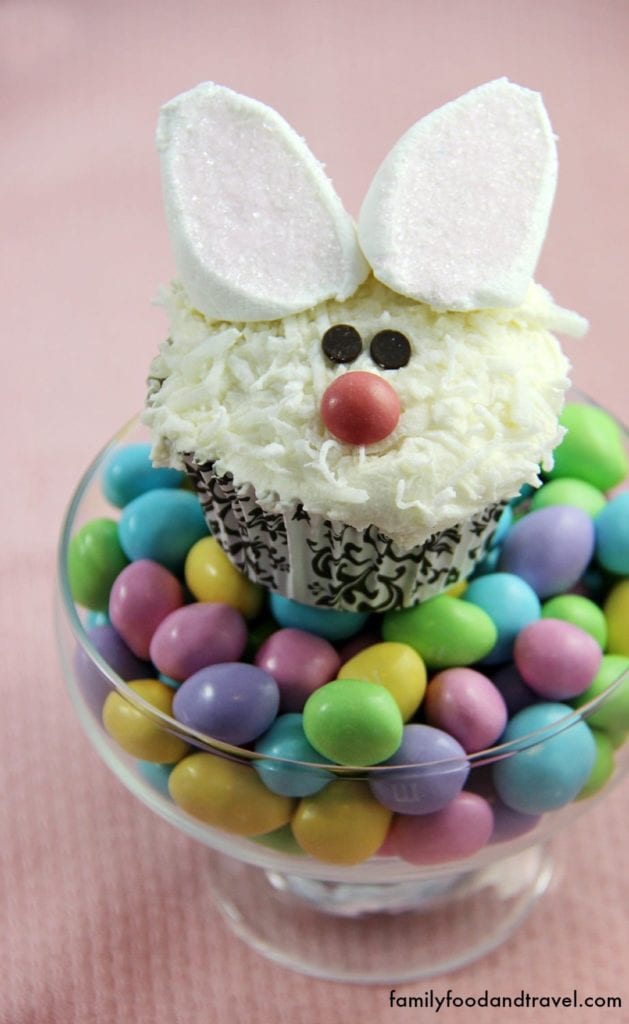 Easter Basket Cups | Mom on Timeout
Aren't this the cutest? The rainbow Twizzlers and colorful sprinkles make these an adorable festive dessert. Let the kid's help make them!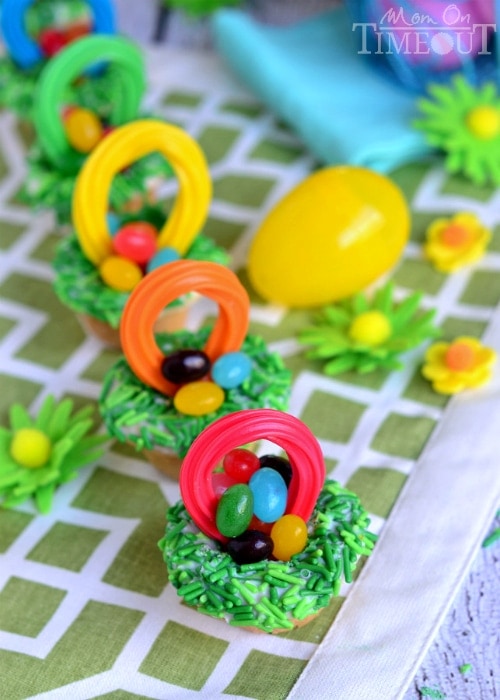 Peeps Bunny Cupcakes | The Soccer Mom
These are almost too pretty to eat, but they look scrumptious! I think I'd have to take a bite or three!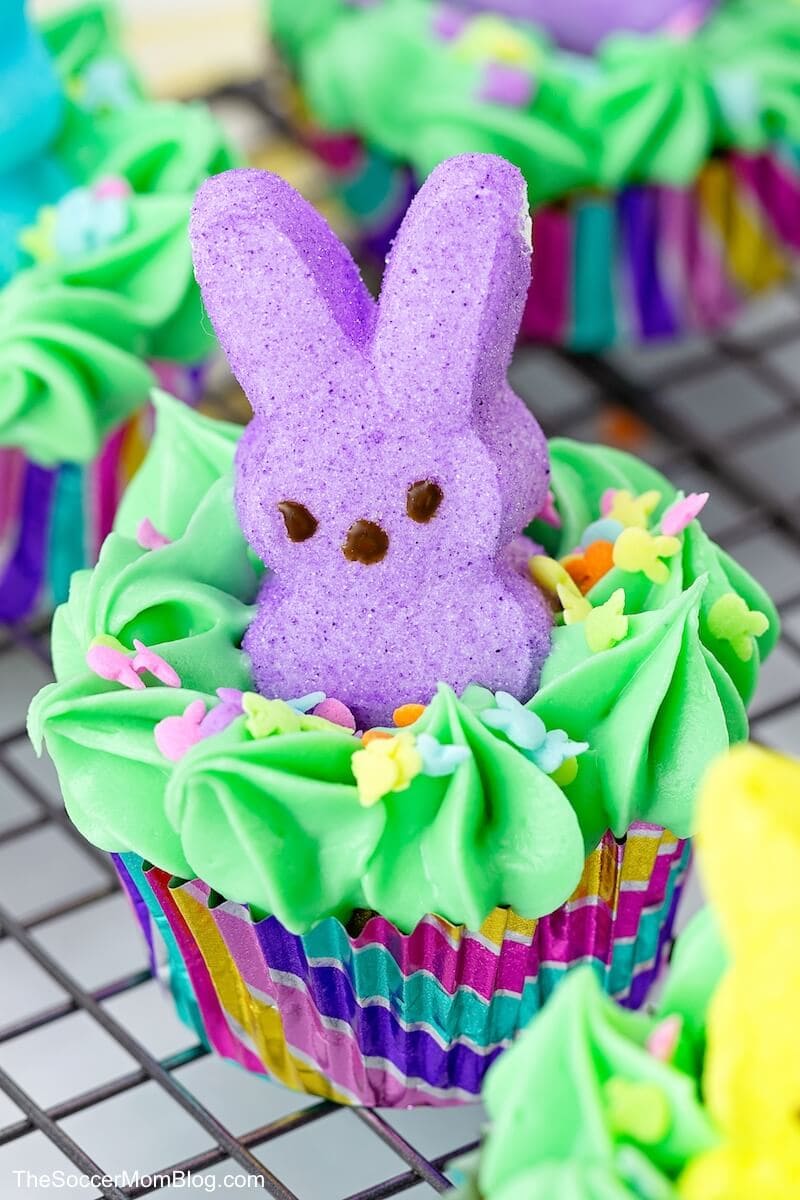 More Easter Recipes
Looking for more Easter recipes? Check out these Easter Peeps treats and this roundup of the 20 Best Easter Desserts! If you know of an Easter dessert that you love that is not listed here, please let me know so I can add it! Thanks! Happy Easter!