Searching for Easter cupcake recipes? You've found them! Aren't cupcakes just the best dessert? No utensils are needed. Just pass the napkins!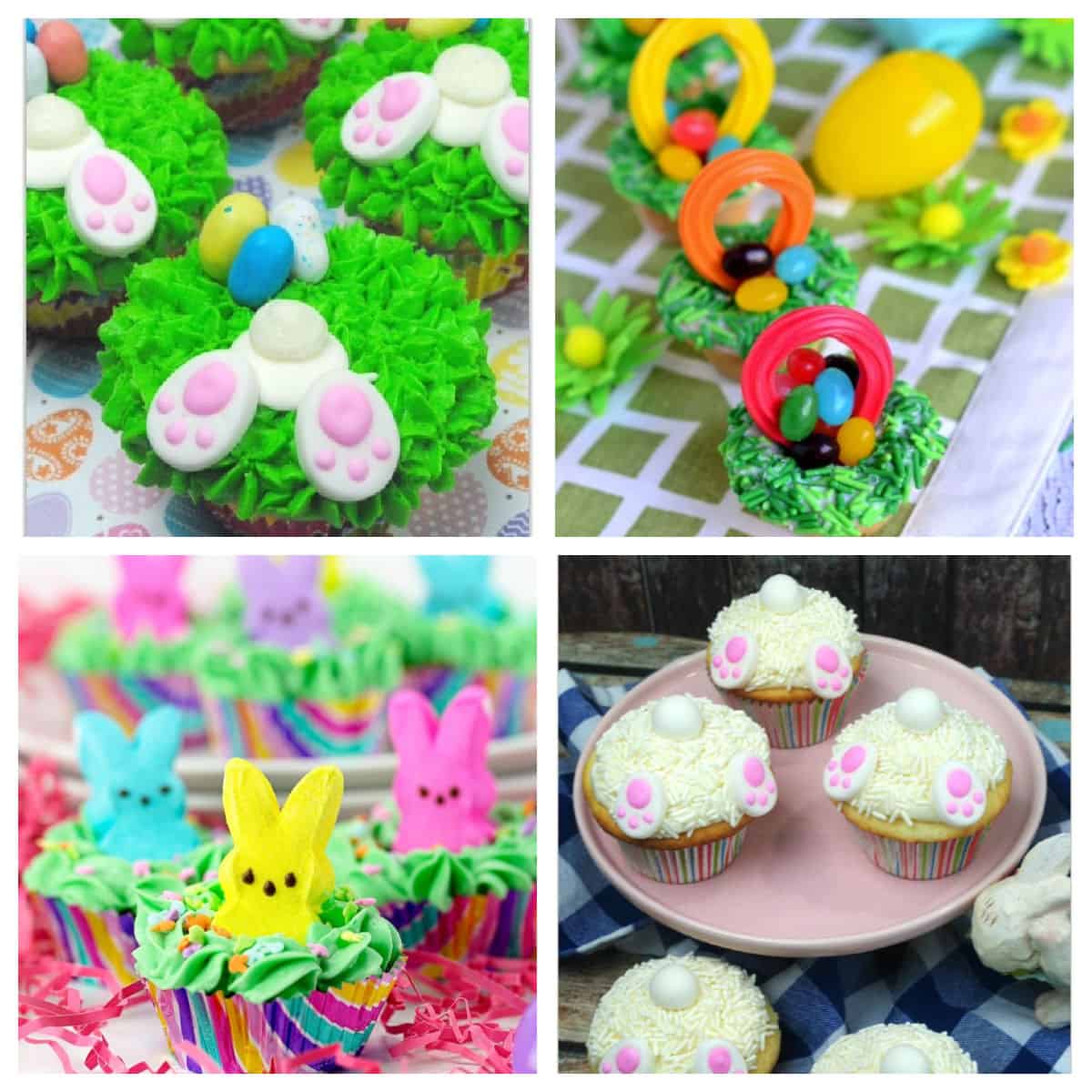 Easter was always a big holiday in our house. I still made both Easter baskets every year until they graduated from high school.
Honestly, I probably loved doing it even more than they loved receiving them. There are many ways to celebrate Easter, but almost all of them include Easter egg hunts and delicious desserts.
Cupcakes are high on the list of things to make. If you're lacking some creative ideas for Easter Cupcakes, I have you covered! Here are 10 Easter Cupcake ideas that you will be excited to show off at any party.
Mouthwatering Easter Cupcake Recipes
Easter Bunny Butt Cupcakes
These Easter Bunny Cake Cupcakes are so stinkin' cute. Though I might prefer a cake if I'm making something for an elegant gathering of adults, cupcakes are always a better idea when it's a family event or a party where kids will be present.
Check out this recipe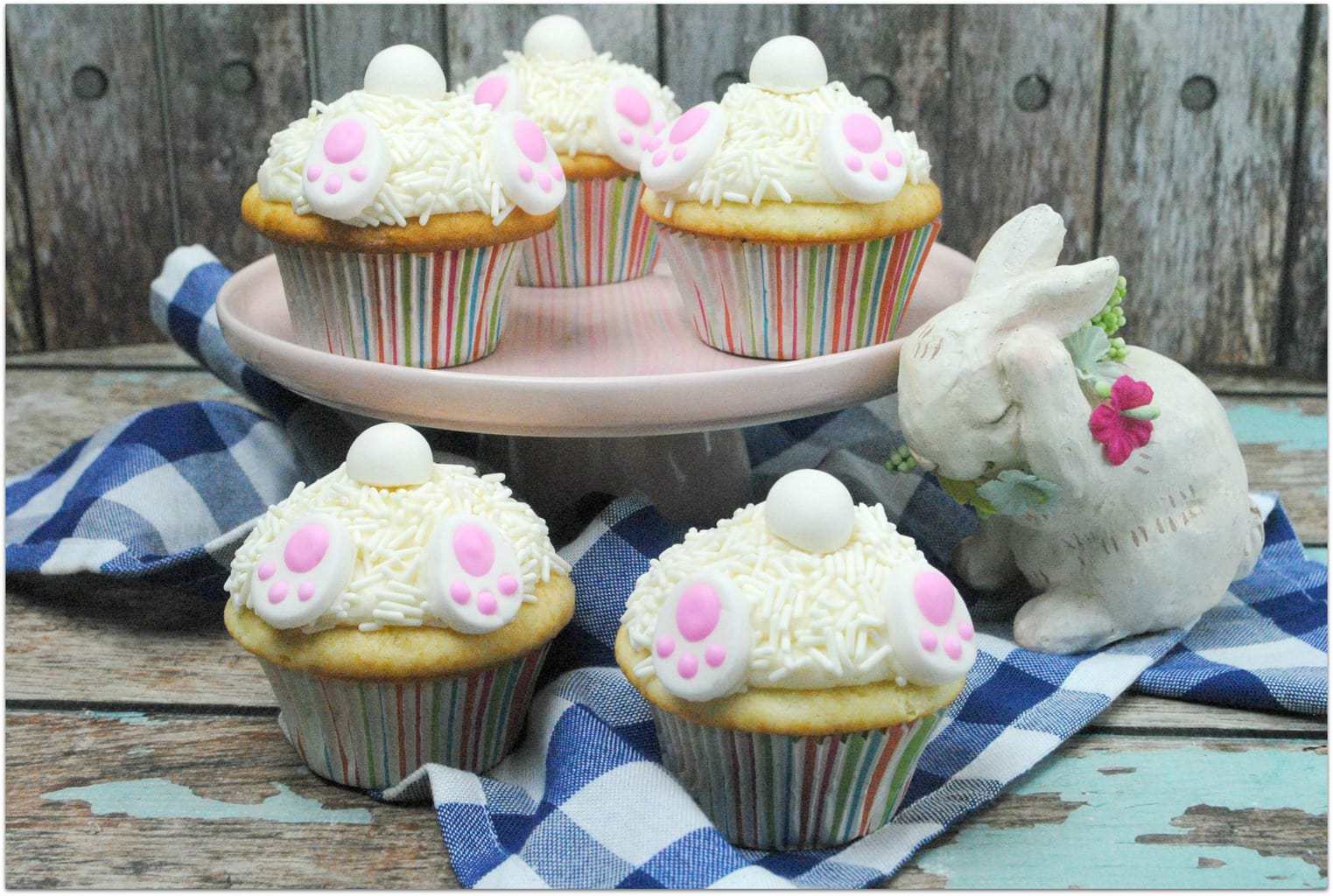 Easter Chocolate Chick Cupcakes
These super cute Chocolate Chick Cupcakes are just what the Easter Bunny ordered! These are very easy to make and yummy!!
Check out this recipe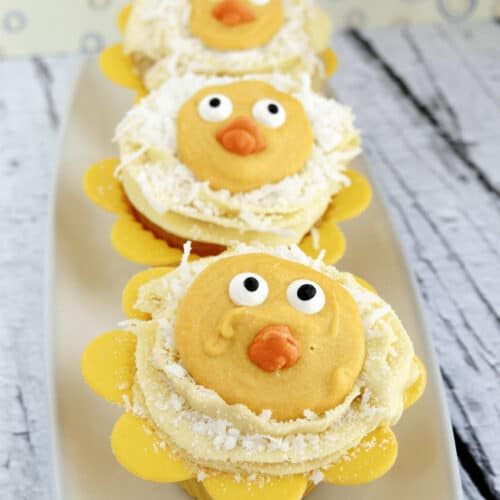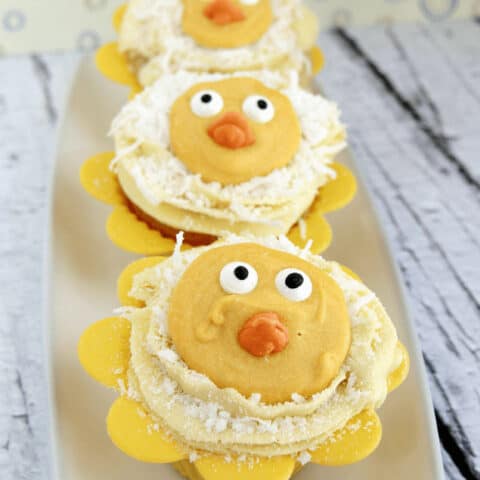 Spring Butterfly Cupcakes
These adorable Spring Butterfly Cupcakes are fun to make starting Perfect for an Easter dessert or anytime spring-themed dessert!
Check out this recipe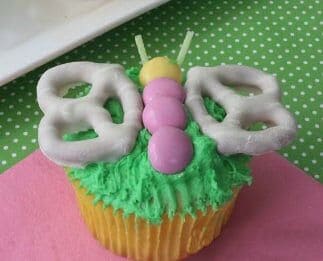 Bunny Butt Cupcakes
These adorable bunny butt cupcakes are perfect for your family Easter gathering and a fun dessert for a class party, too.
Check out this recipe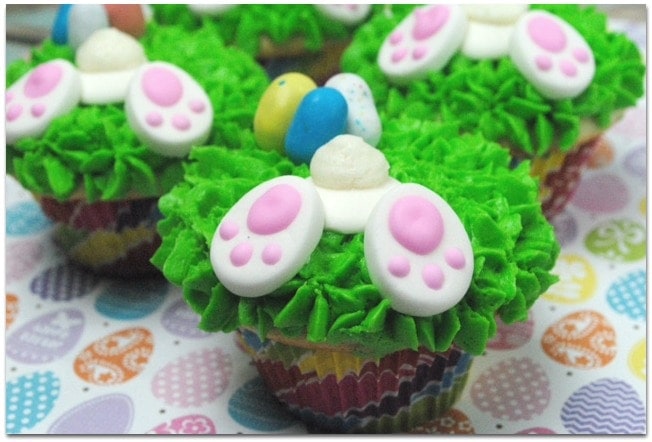 Carrot Cake Cupcakes
Made with shredded carrots and a buttercream icing, these carrot cupcakes will be a great Easter treat!
Check out this recipe
Mini Easter Basket Cupcakes
Moist and delicious these are the cutest cupcakes ! Fun and easy to make too!
Check out this recipe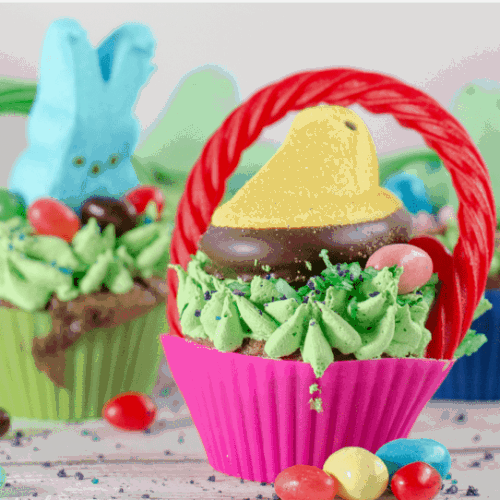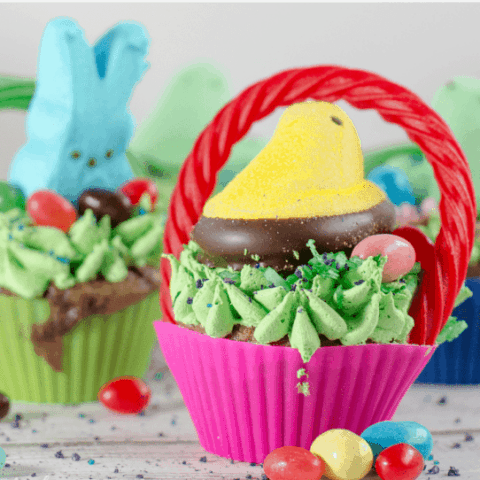 Lemon Coconut Chick Cupcakes
Lemon Coconut Chick Cupcakes are so precious you won't want to eat them! But they're so good you will!
Check out this recipe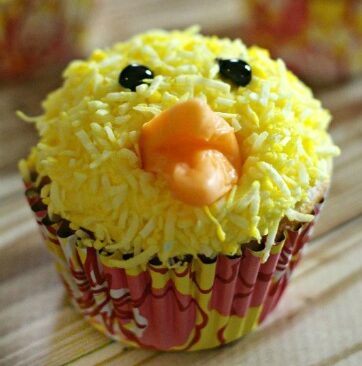 Robin Eggs No-Bake Cheesecake
Cute little, light and fluffy mini no-bake cheesecakes on a graham cracker crust loaded with chunks of chocolate covered malted milk balls dressed up for Easter.
Check out this recipe
Easter Bunny Cupcakes
Adorable cupcakes for Spring and Easter. Easy enough for little hands to decorate.
Check out this recipe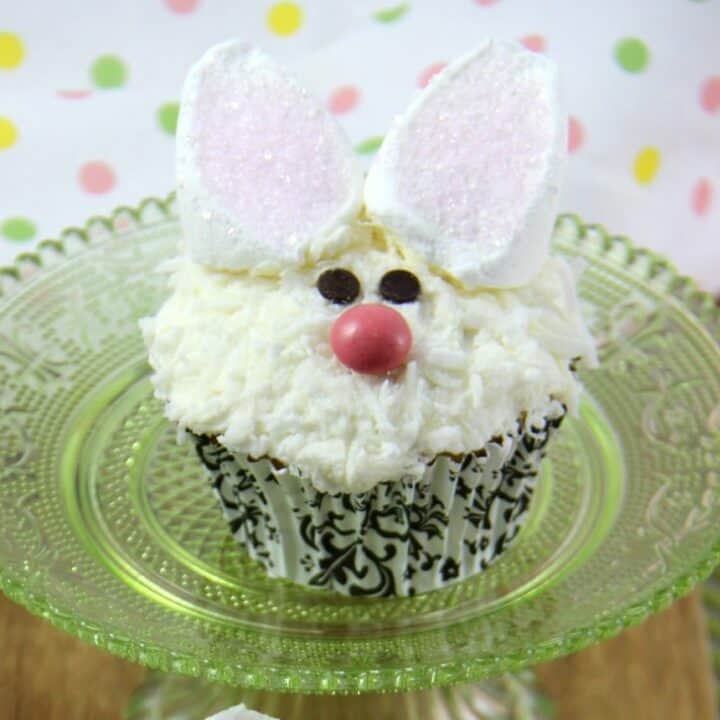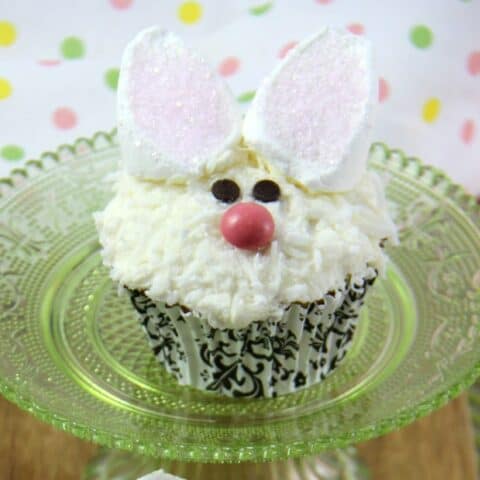 Easter Basket Cookie Cups
Bright and cheerful, these Easter Basket Cookie Cups are sure to delight everyone this Easter season!
Check out this recipe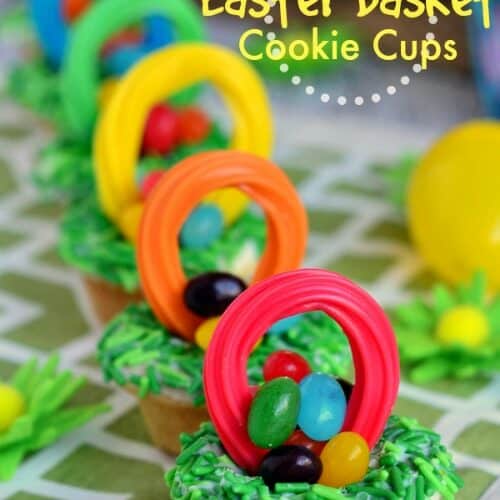 "Peek-a-Boo" PEEPS Bunny Cupcakes
Cute & colorful Peeps Bunny Cupcakes are the perfect Easter party dessert! Kids will go wild for these bright bunnies "peeping" out of the frosting!
Check out this recipe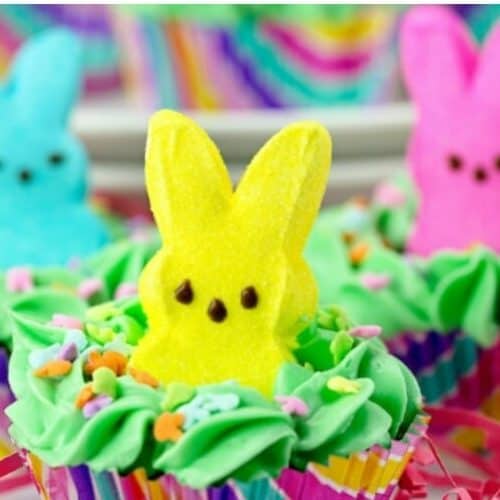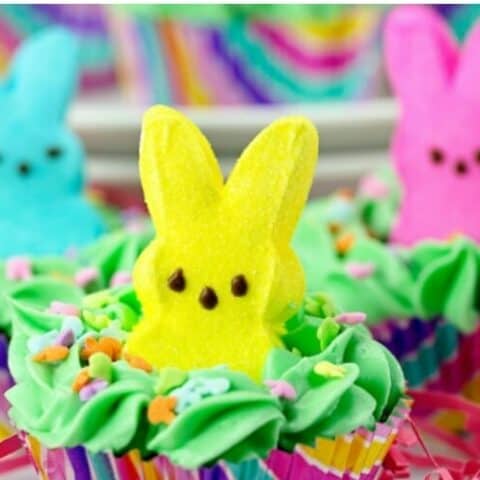 More Easter Recipes
If you know of an Easter dessert that you love that is not listed here, please let me know so I can add it! Thanks! Happy Easter!
Like our content? Follow us on Pinterest!