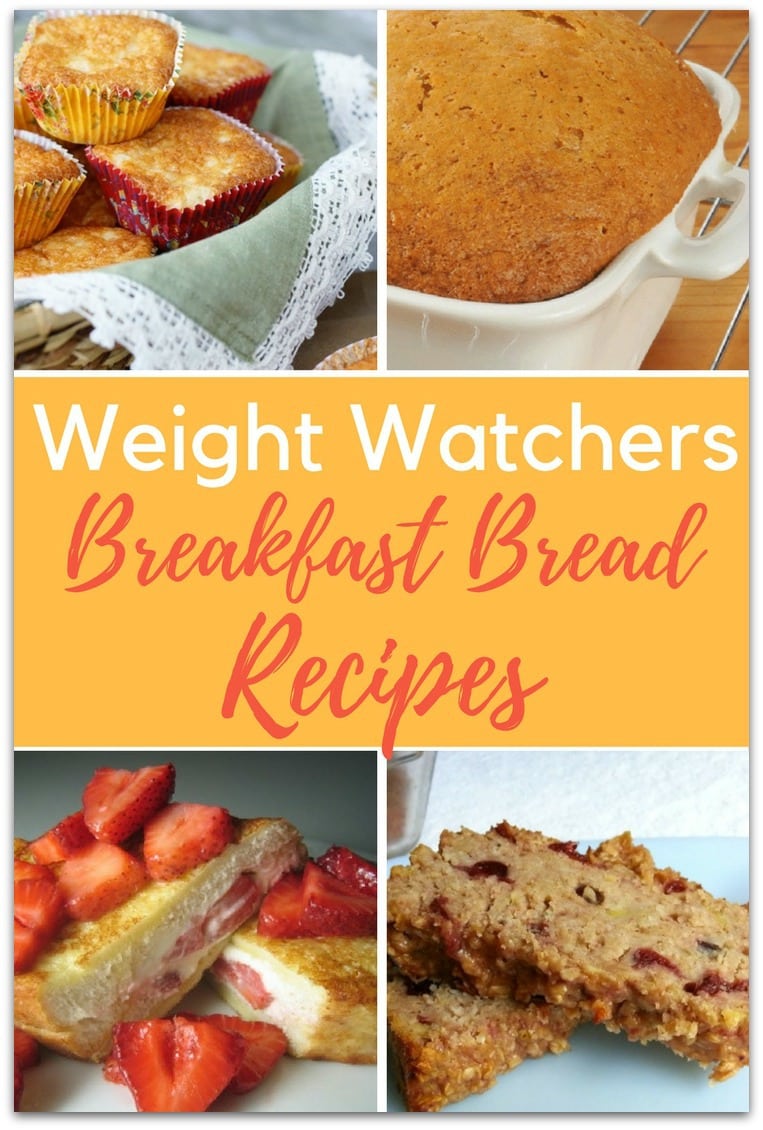 Did you know there are hundreds of Weight Watchers breakfast bread recipes? Good thing, too, because I love it! Bread is one of those foods that seems to be an enemy of weight loss.
How can you resist when you're at a continental breakfast and there's banana bread, cranberry bread, muffins, and other delicious treats? The only way to satisfy that craving is to eat before you go!
Have a muffin and fruit at home or in your hotel room with your coffee and you won't have such a hard time saying no to the higher calorie versions. 
What? Take breakfast with you on the road? I've done it many times. I've packed a couple of baggies with me so I wouldn't have to worry about eating foods that will take me off track.
Luckily, many people have created their own versions of Weight Watchers breakfast breads that work with point values. Using point values, you can enjoy those breakfast items that you loved before you started the diet. 
By following Weight Watchers and making your own breakfast breads, it really is easy to stay on track without missing out.
20 Delicious Weight Watchers Breakfast Bread Recipes
Cream Cheese Filled Monkey Bread | Love Laughter Forever After
Zucchini Bread | WW-Recipes
Banana Bread | All She Cooks
Blueberry-Banana Bread | Skinny Points
Blueberry Muffins | KitchMe
Raspberry Lemon Loaf | 1K Recipes
Old Fashioned Molasses Raisin Bread | Weight Watchers
Pineapple Angel Loaves | Live Laugh Rowe
Nutella Banana Bread | Slender Kitchen
Garlic Cheddar Biscuits | Madame Deals
3-Ingredient Biscuits | 78 Recipes
Cranberry Banana Bread | You Brew My Tea
Honey Banana Toast | Food
Cinnamon Rolls | Culinary Covers
French Toast | LaaLoosh
Reese's Peanut Butter Cup Banana Loaf | Drizzle Me Skinny
Chocolate Bran Muffins | Courtney Carroll Cooking
Blueberry Scones | Recipe Diaries
French Toast Casserole | Hand Me Down Mom Genes
Cranberry Orange Oatmeal Bread | Simple Nourished Living
Looking for more Weight Watchers recipes?
What's your favorite Weight Watchers recipe? Share in the comments!