This list of blueberry breakfast recipes has something for everyone! Need to get food on the table before school? I've included several make-ahead recipes just for that!
Prefer a smoothie and a muffin? You'll find that, too. Maybe you're looking for something a bit more decadent to serve guests? We've got a few of those, too!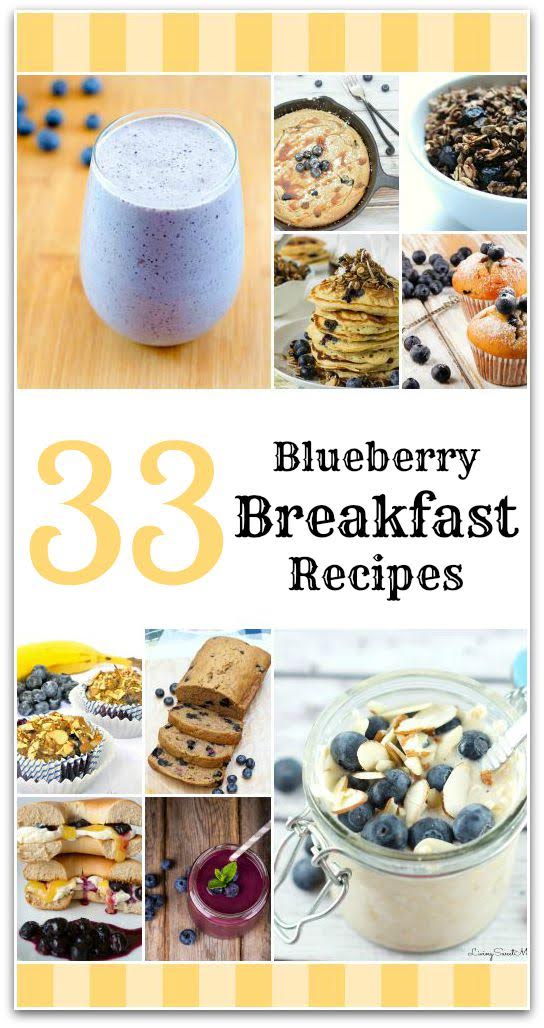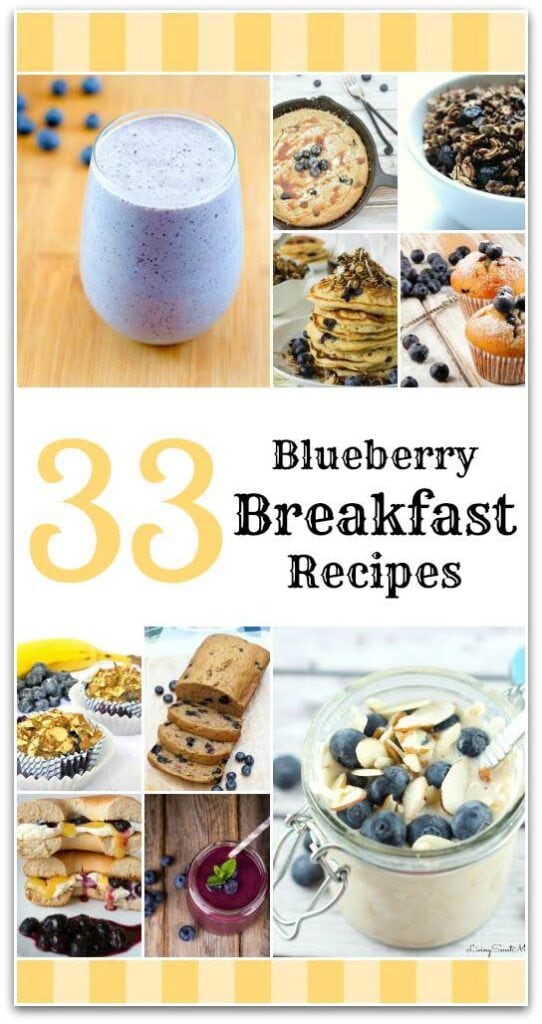 From no-bake to make ahead to smoothies and even a gluten-free tossed in, these blueberry breakfast recipes are all delicious and won't keep you in the kitchen all day! Enjoy!
33 Blueberry Breakfast Recipes
Sweet Buns | Food, Fun & Faraway Places
These sweet buns are incredible! Blueberry rolls with lemon icing are the perfect breakfast or snack in the afternoon.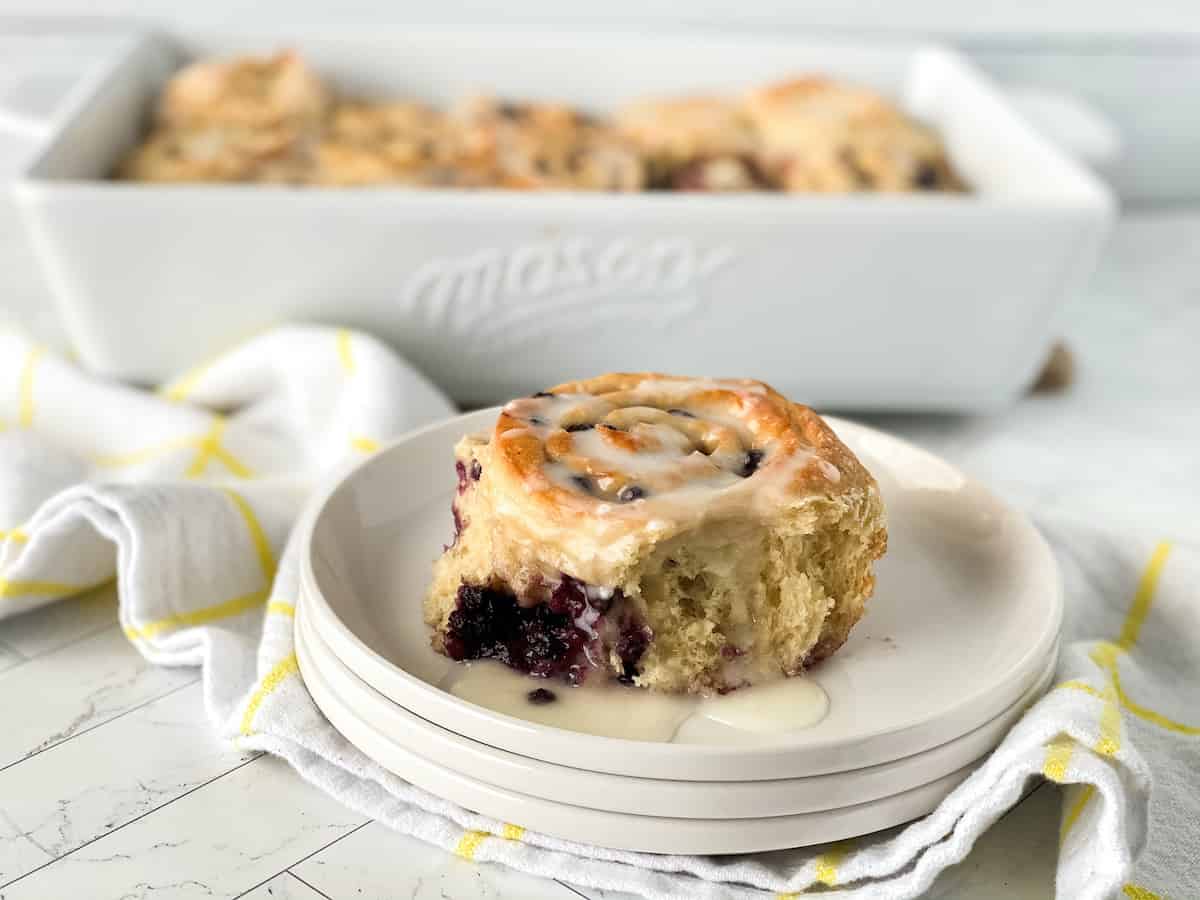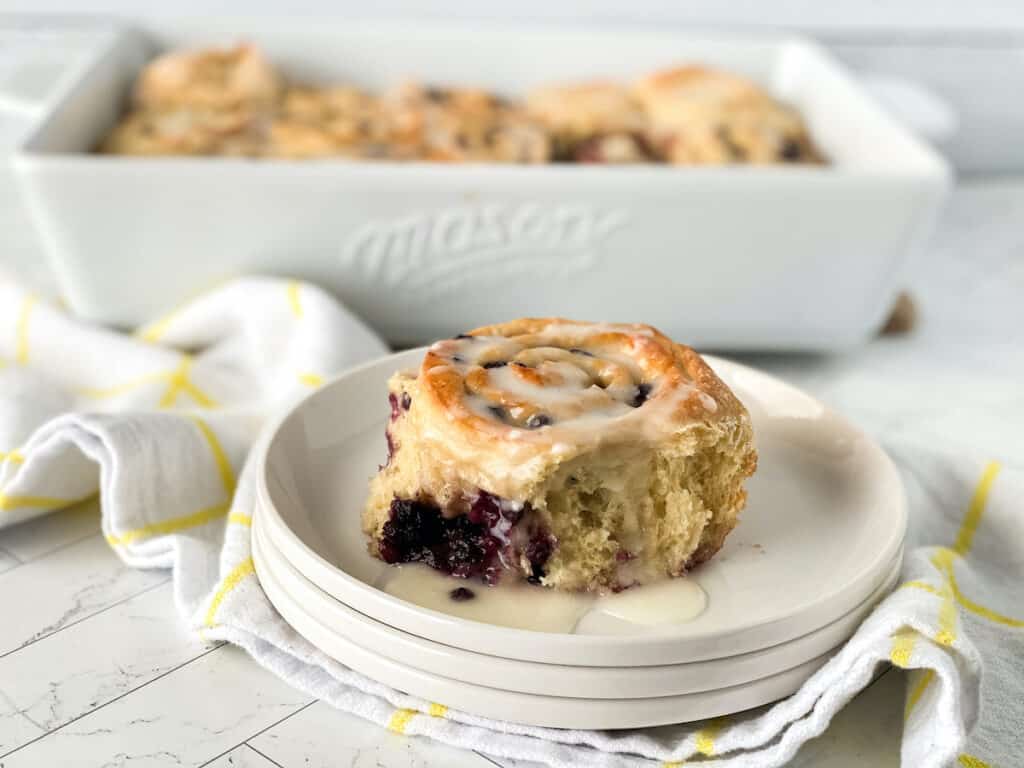 Mixed Berry Scone Recipe | Food, Fun & Faraway Places
Love scones? Me, too! This is one of my favorite recipes for scones and they are so delicious for a quick on the go breakfast.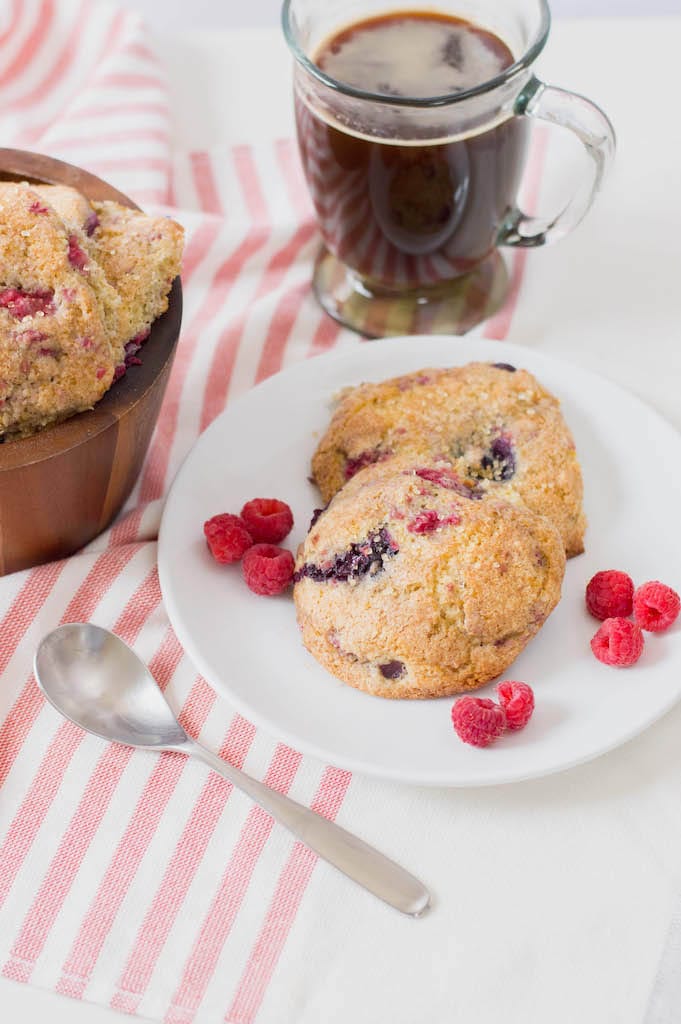 Healthy Blueberry Orange Muffin Recipe from Food, Fun & Faraway Places
Blueberry and orange go so well together, and these are the perfect breakfast for busy mornings.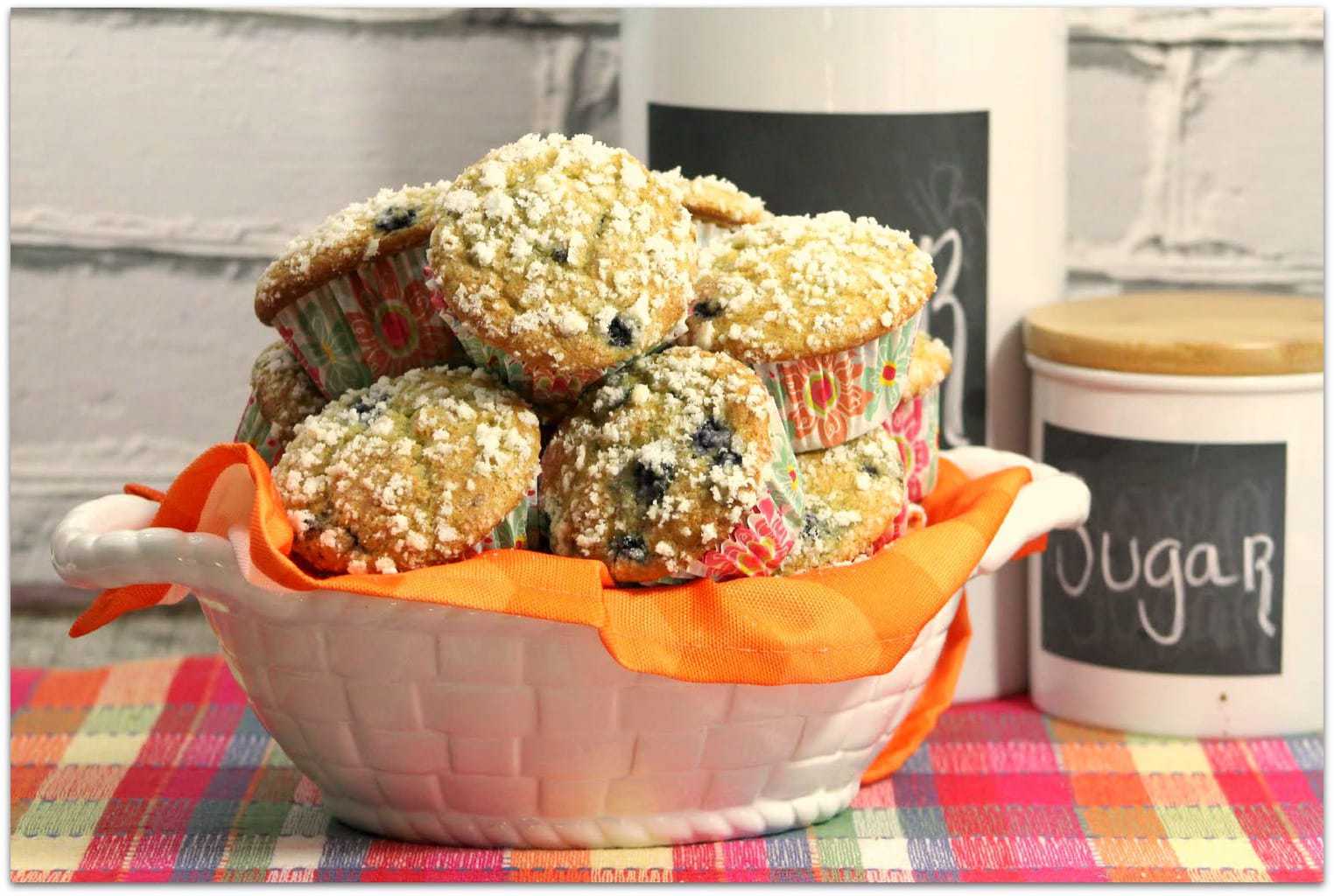 Low-fat Blueberry Muffin with Toasted Coconut Recipe from Food, Fun & Faraway Places
These blueberry muffins are not only low fat, but they are moist and delicious and super easy to make!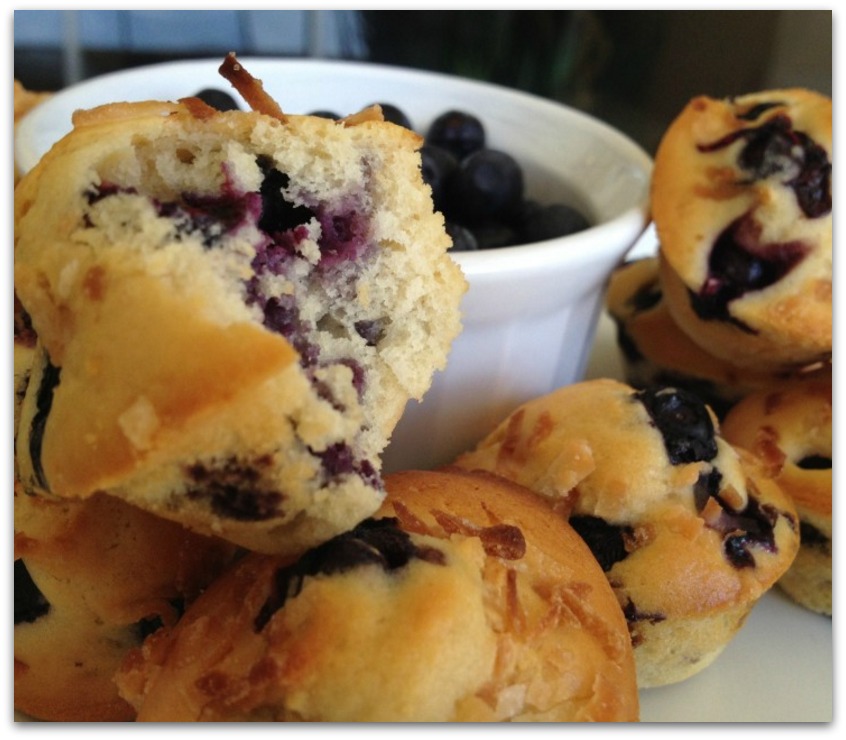 Blueberry Banana Smoothie | Food, Fun & Faraway Places
Smoothies are so easy to make and so refreshing in the morning. Make this and pour it into an on the go tumbler and go on your way!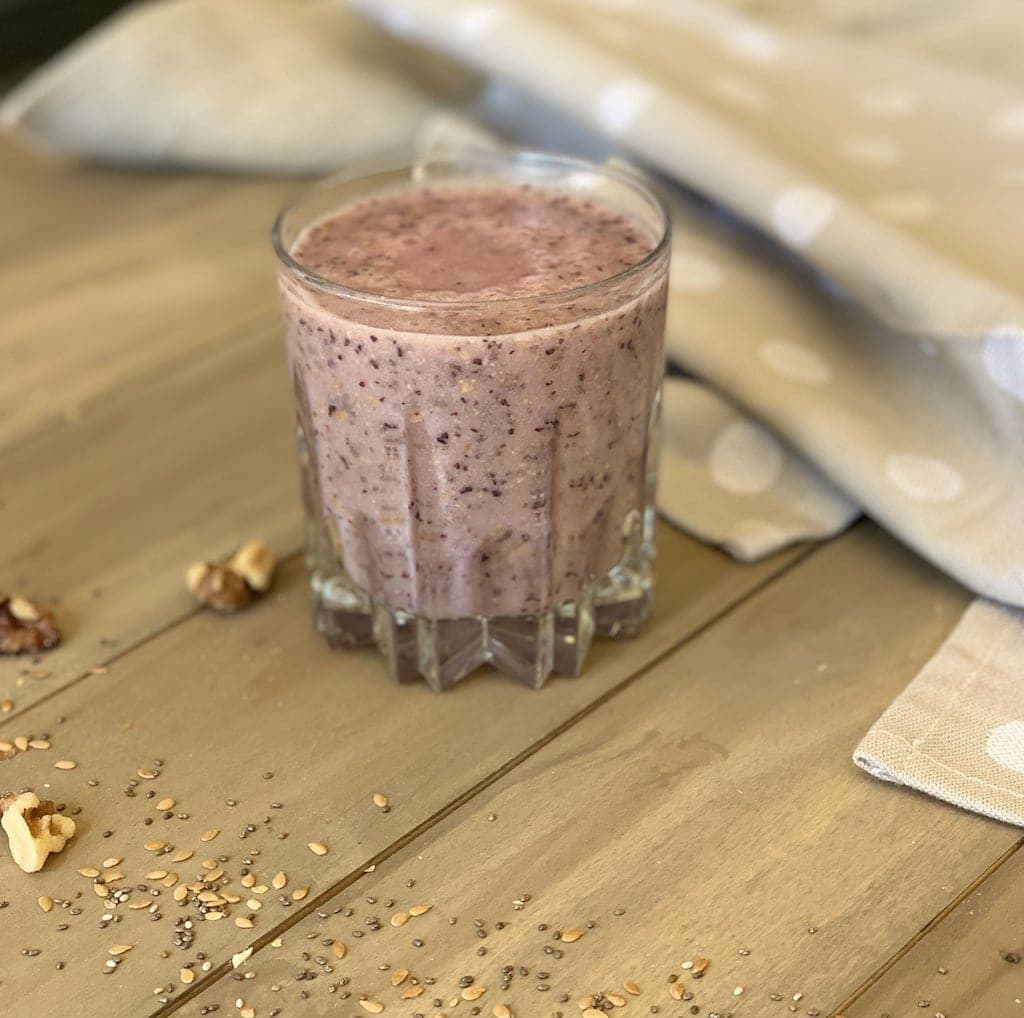 Blueberry Hotcakes Recipe | Food, Fun & Faraway Places
We've always made pancakes on a pretty regular basis. I usually double the batch so I can freeze some for busy mornings. This is a delicious recipe I got from Solmar Resorts in Mexico.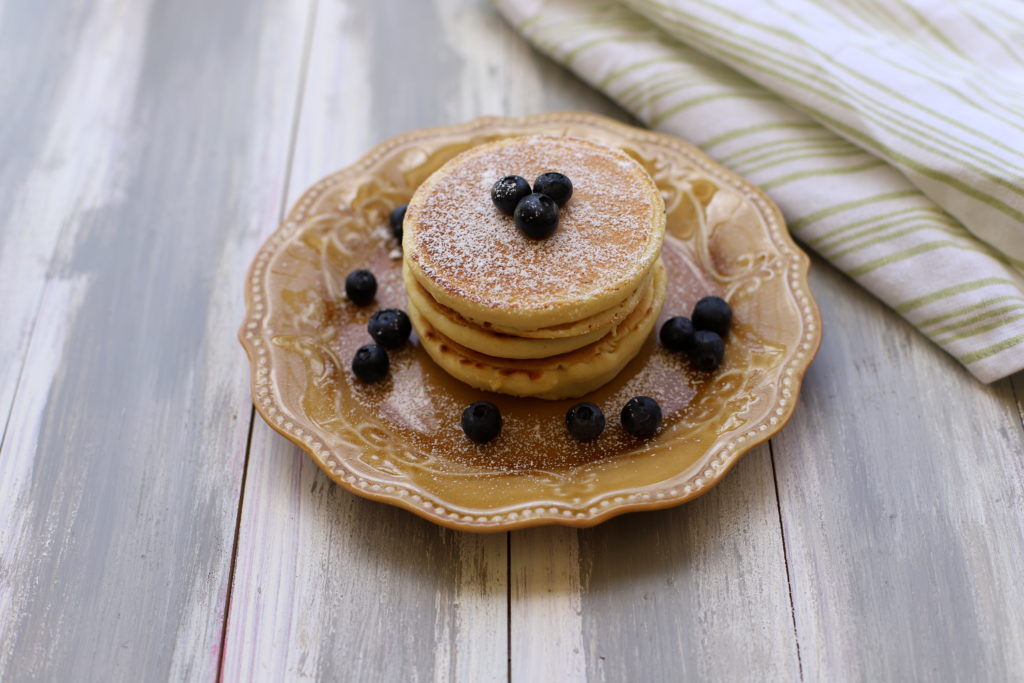 Fruit Parfait Recipe | Food, Fun & Faraway Places
This one is for adults only! I had this parfait while staying a Longboat Key Resort in Florida, and it was so good I had to make it and share it with you!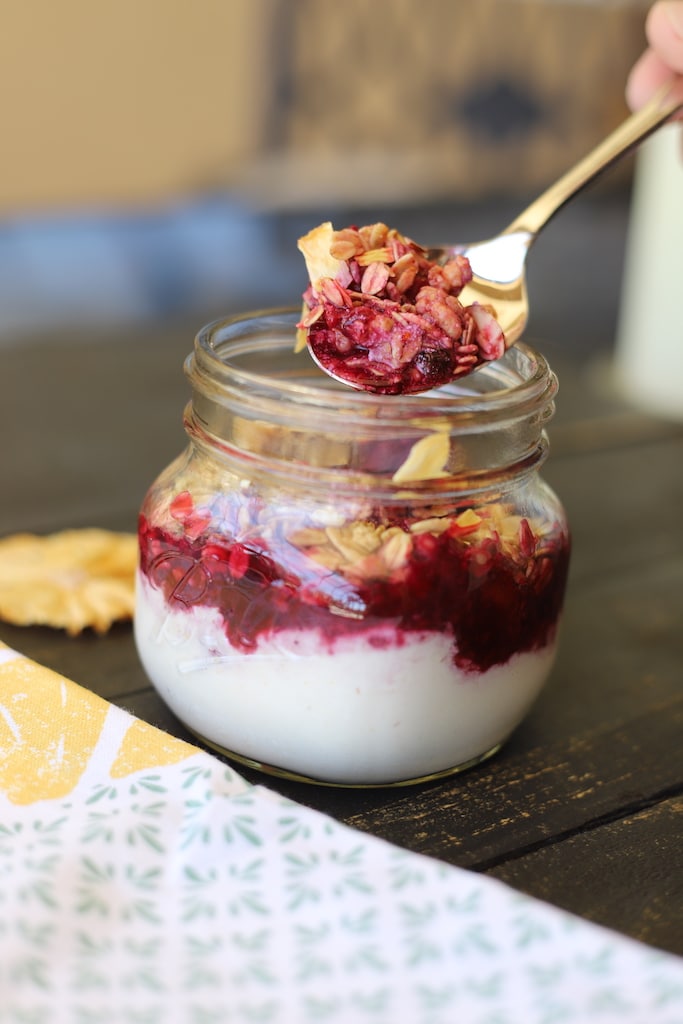 Banana Blueberry Muffins from A Calculated Whisk
These muffins are topped with crunchy almonds and look so decadent! I'm going to have to try this recipe soon!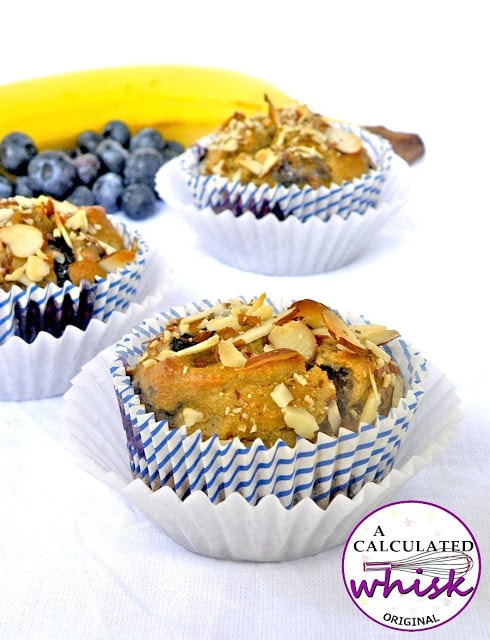 Blueberry Pancake Bites from Couponing for Freebies
Triple Berry Açaí Smoothie from Mama Likes to Cook
Blueberry Coconut Baked Oatmeal from Pick Any Two
Blueberry Oat Breakfast Cookies from Ally's Sweet and Savory Eats
Plum Blueberry Breakfast Smoothie from Mama Likes To Cook
A delicious smoothie that is easy to make and full of good for you fruits!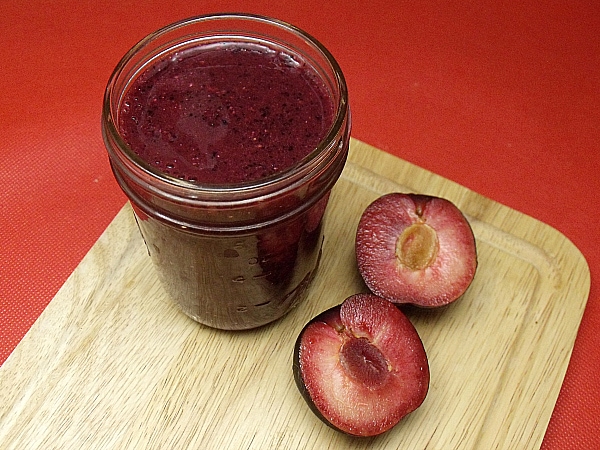 No-Cook Oatmeal in a Jar from Living Sweet Moments
Lemon Blueberry Loaf from Spend with Pennies
Blueberry Granola Crunch Pancakes from Spicy Southern Kitchen
Blueberry Vanilla Flax Granola from Strength and Sunshine
This granola is so much better than store-bought, and it's easy to make!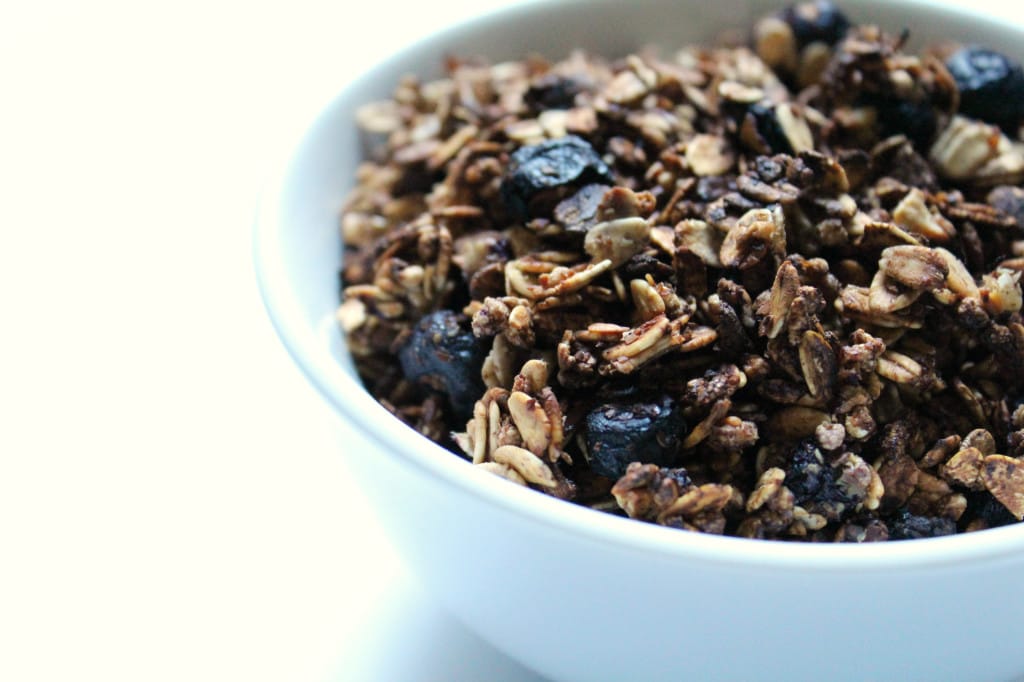 Blueberry Muffin Loaf from Ally's Sweet and Savory Eats
Make-Ahead Breakfast Energy Smoothie from Thrifty DIY Diva
Blueberry White Chocolate Muffins from Two Healthy Kitchens
I love blueberries and chocolate, and the addition of white chocolate to these muffins is brilliant!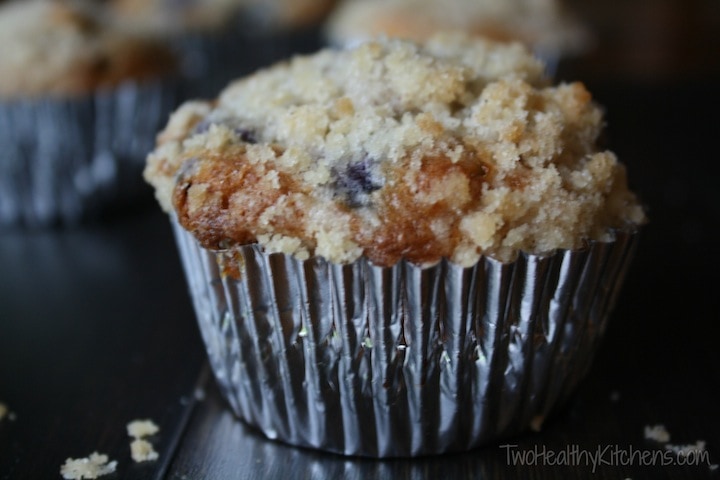 Blucchini Bread Recipe from Chaos is Bliss
Blueberry Heartcakes from Strength and Sunshine
Won't your kids to surprised to see heart pancakes on the table for breakfast? Delicious and heart-healthy!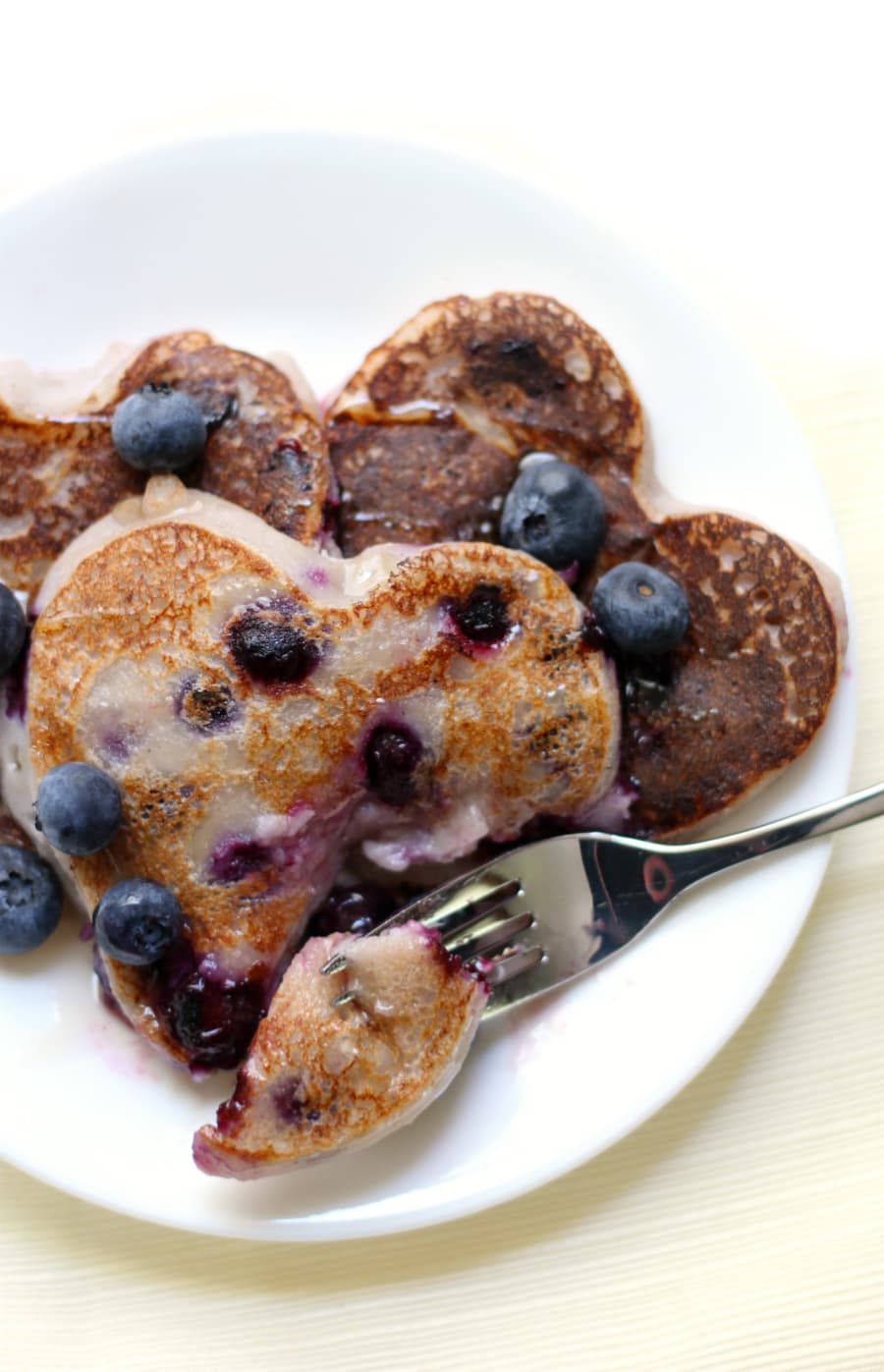 Blueberry Pancake Syrup from Three Different Directions
Blueberry Lemon Cheesecake Bagel from Kitchen Sanctuary
Gluten Free Blueberry Puff Pancakes from Fearless Dining
5-minute no-cook Blueberry Almond Oatmeal from Two Healthy Kitchens
No cook? I'm in! And I love crunchy almonds with oatmeal!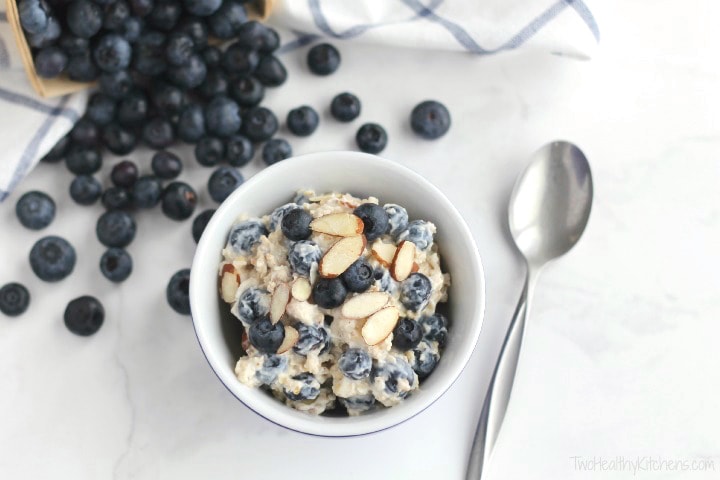 Blueberry, Banana & Spinach Smokey Smoothie from Brittany's Pantry
Baked Oatmeal from Brittany's Pantry
More Breakfast Recipes
Looking for more breakfast recipes? Try Nana's Ultimate Moist Banana Bread! I lost my mom in February and I'll always remember how much we loved her banana bread. This is her recipe and it's so good.
This berry breakfast parfait is also delicious. In fact, it goes really well with the parfait or a smoothie!
Have a favorite blueberry recipe not listed? Let me know about it in the comments. I'll see if I can find a recipe and make it so others can try it, too!
LET'S CONNECT ON SOCIAL!