I have found the best packing cubes! As much as we travel, I was excited to find these cubes. 
My husband unpacks the minute he arrives in his hotel room. I mean, instantly. I'm looking at the view, checking out the amenities, making plans. He picking out his drawers and putting out his toiletries!
These Travel Wise cubes do make it easier. Out of my suitcase and into the dresser, and I'm done!
When I received the packing cubes, I was surprised at how light and compact they were. The smaller and larger cubes fit inside the medium one for storage.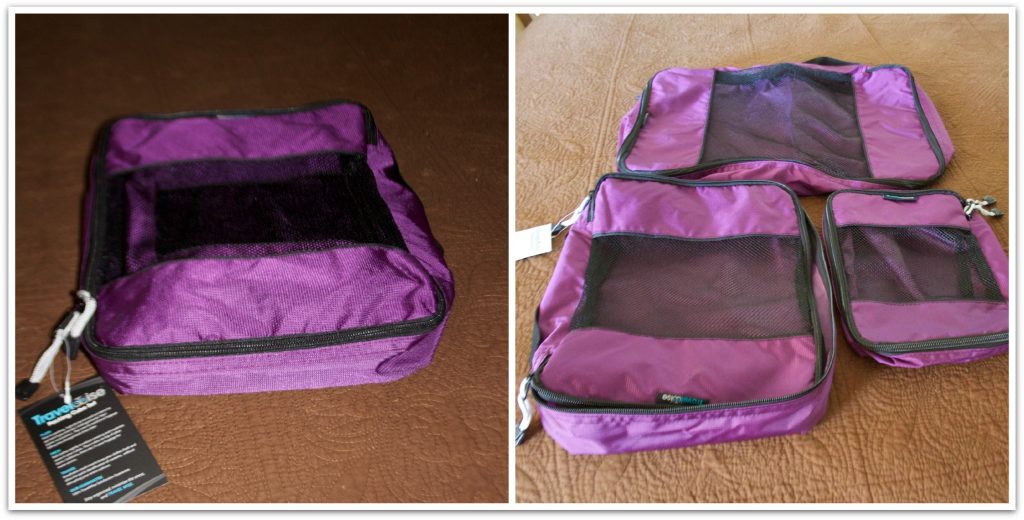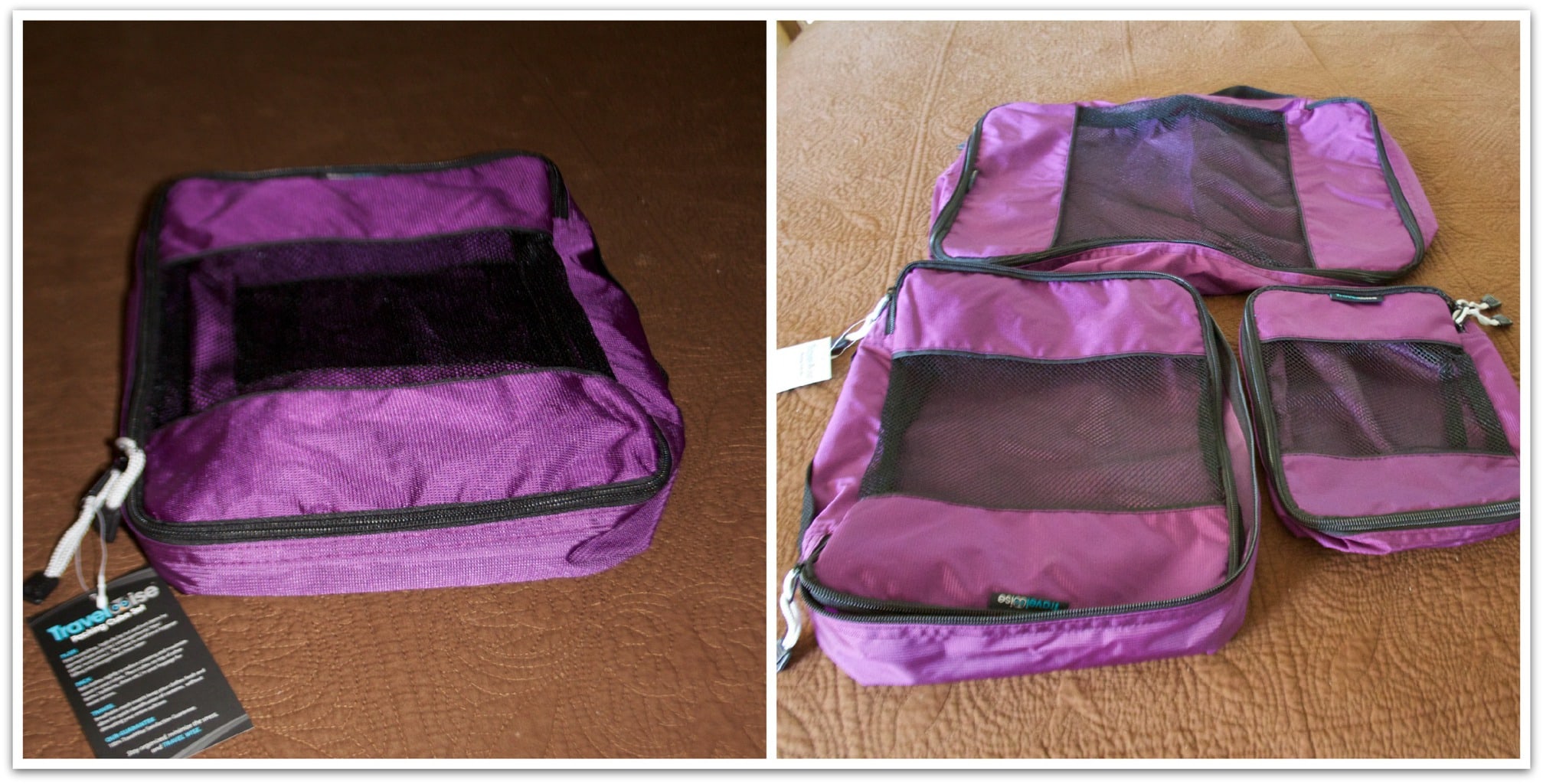 I couldn't imagine that I would get that much in them, but was I so wrong!
In the smallest Cube, I packed underwear for five days, two bras, a white and black Spanx to wear with dresses (don't judge) and two camisoles.
I still had a little room, so added socks and a pair of tights for wearing in the evening with my little black dress.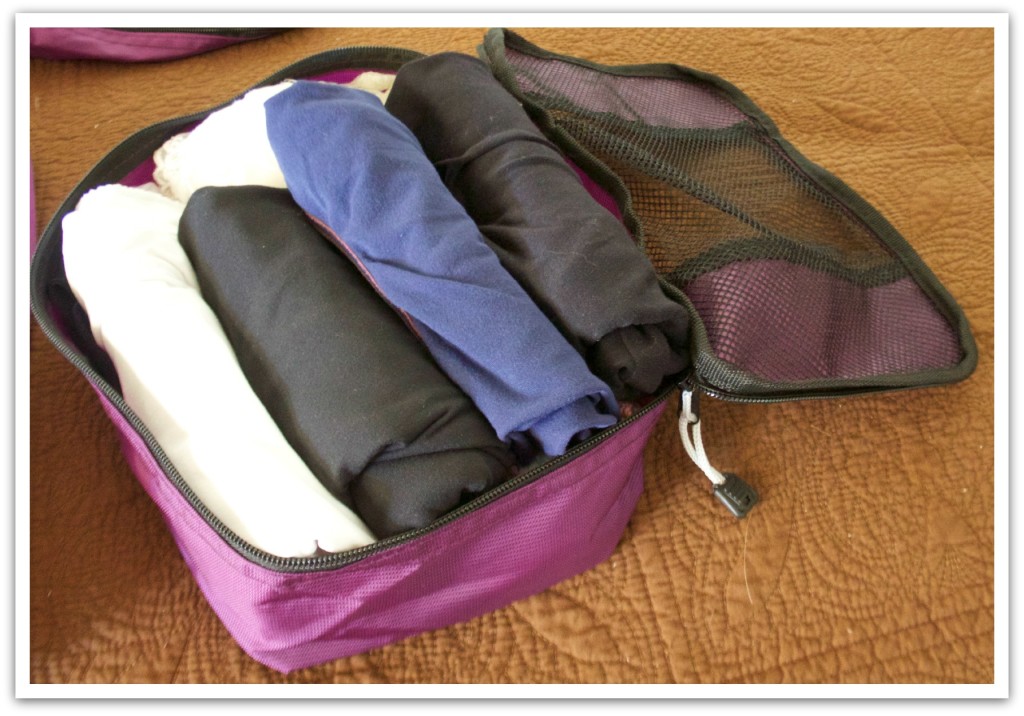 In the medium sized packing cube I packed six shirts, a bathing suit, and my cover-up.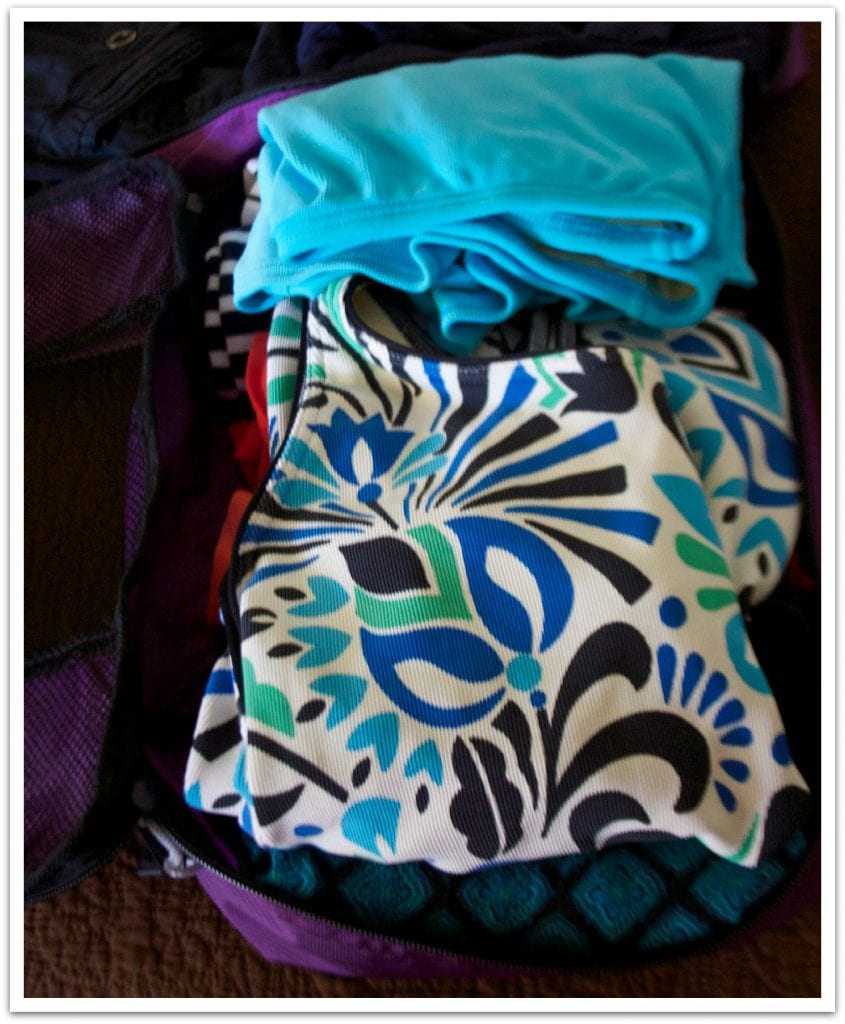 In the largest cube I was able to fit four pair of shorts, two pair of capri pants, and I still have plenty of room!
I decided to take an extra bathing suit, so packed it in that one. These really are the best packing cubes I've found.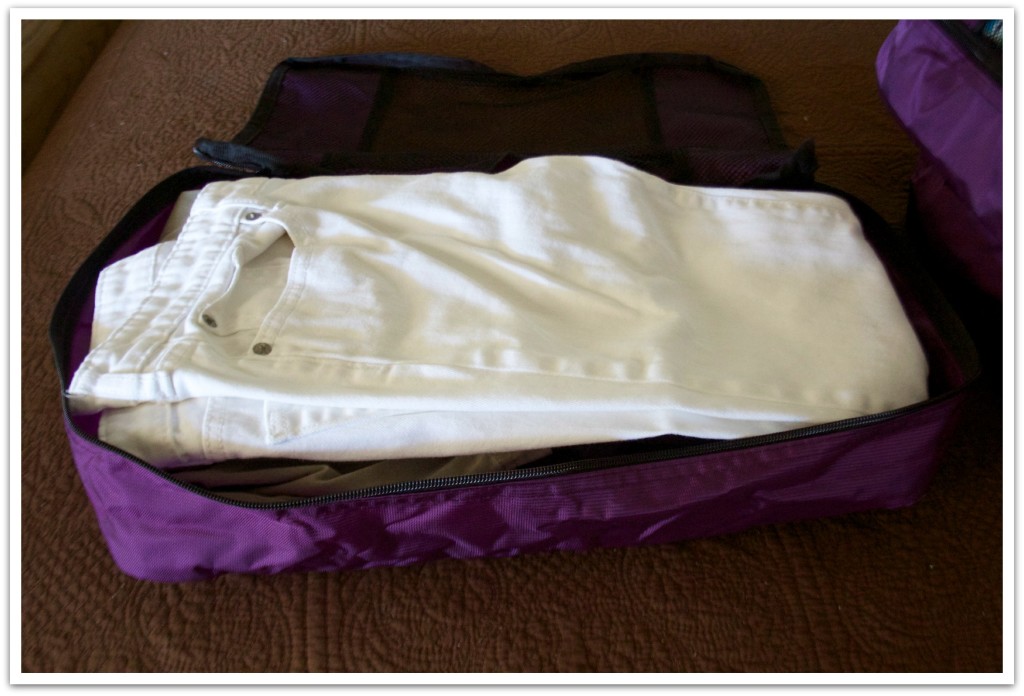 The next test was to see how all three Cubes fit in my suitcase.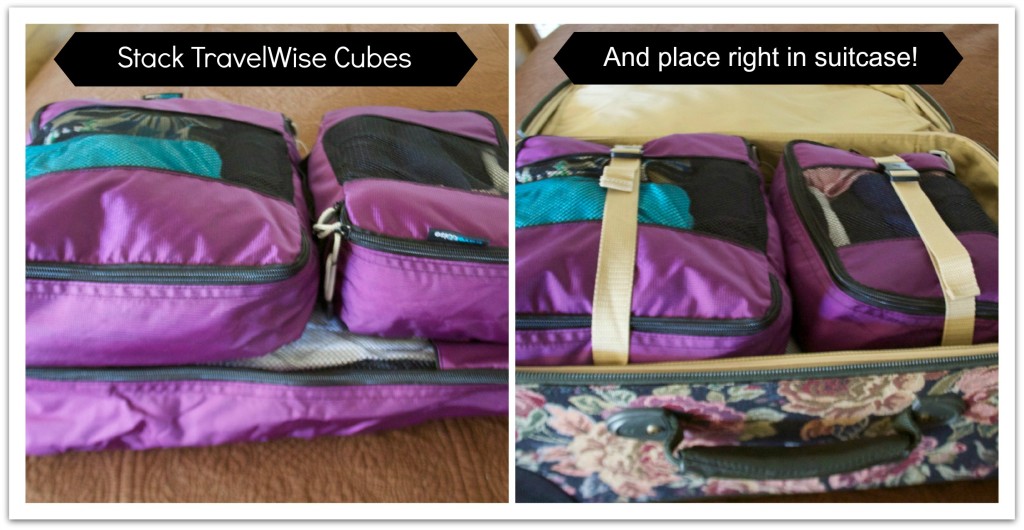 I have plenty of room for my toiletries and a pair of sandals on the side, and this is without the expansion zipper unzipped. Did I tell you they were the best packing cubes?
Once I add that room, I can place shoes right on top. I usually put my shoes in a bag, but I won't need to because my shoes won't be touching my clothes.
Finally, I thought I'd see how the cubes fit in my dresser drawer.
This drawer is actually a lot smaller than the drawer I had on our recent cruise, and I was able to just slide the small and medium cubes right in.
Just unzip and the cubes can stay right in the drawer! The larger cube was a little wide, but again, would be a perfect fit for a hotel drawer and on the Holland America Maasdam cruise.
I can also toss my dirty clothes right back into the cubes for traveling home. The cubes are hand washable in cold water.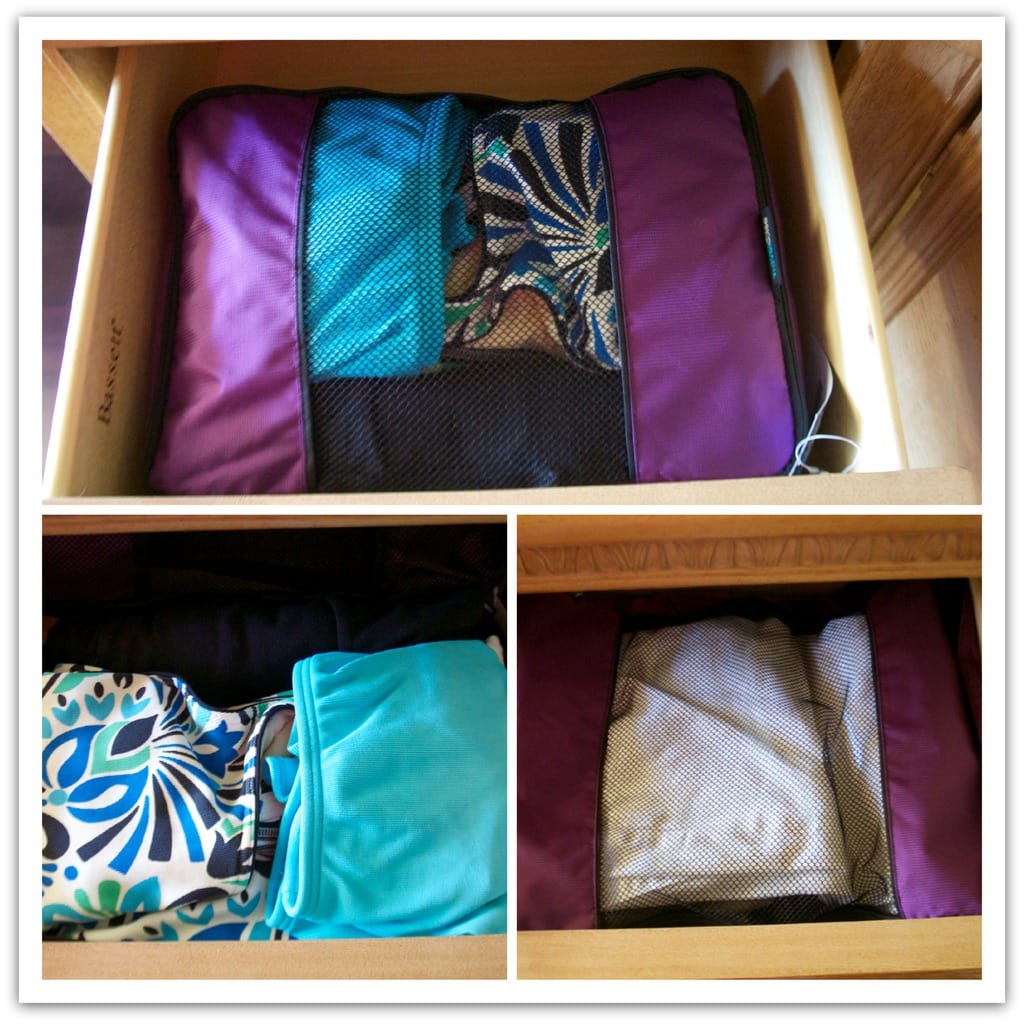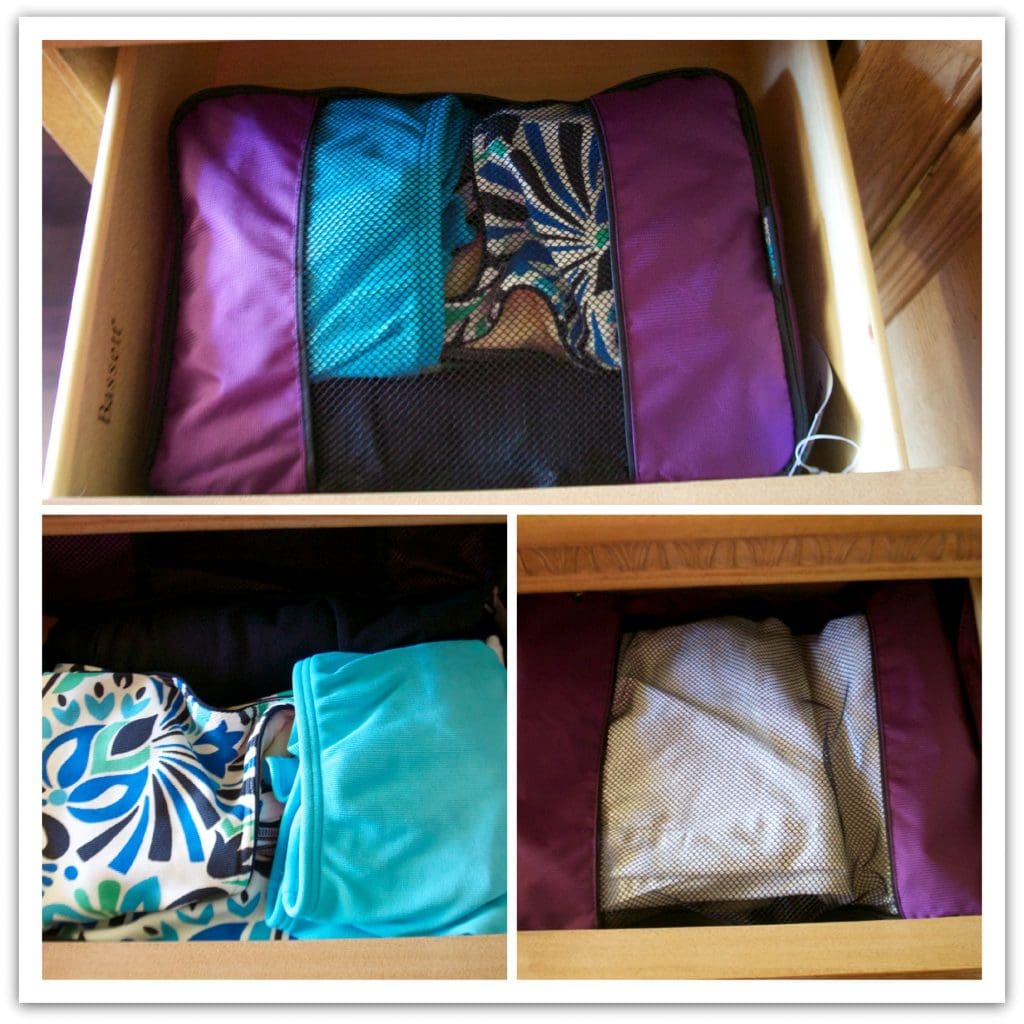 I like that my clothes are contained and feel like they'll stay nicer in these packing cubes.
I'm betting my family is going to be asking for their own cubes once they see how easy they make packing and unpacking!
Do you use any kind of packing cubes? Have any packing tips?
More Travel Tips