And here my friends are the ladies who will be on next season's Dancing with the Stars! Okay, what I meant to say is that we will be tweeting about the show. I know we had a couple of dancers in the group, but it's been a few years since I have gone out to shake my groove thang, so you won't be seeing me on the show anytime soon! I have to share that while we were en route to the show I received a call from my niece, Kristen, who wanted to know if I was going to be one of the dancers. Ha!
No dancing for me, but I was pretty excited when we were told we were going to a live taping of Dancing with the Stars while in LA for the Big Hero 6 premiere! Not only to the show, but to the restaurant where a lot of the stars go after, so we could chat with them and watch Episode 1908 right after we watched it live! 
We were ready to get inside and see what it's like before the show begins, but I had to ask my friend Choya to snap this photo of me at Alfonso's parking spot!
Let me just say that the stage is so glamorous, it really is breathtaking to be there live!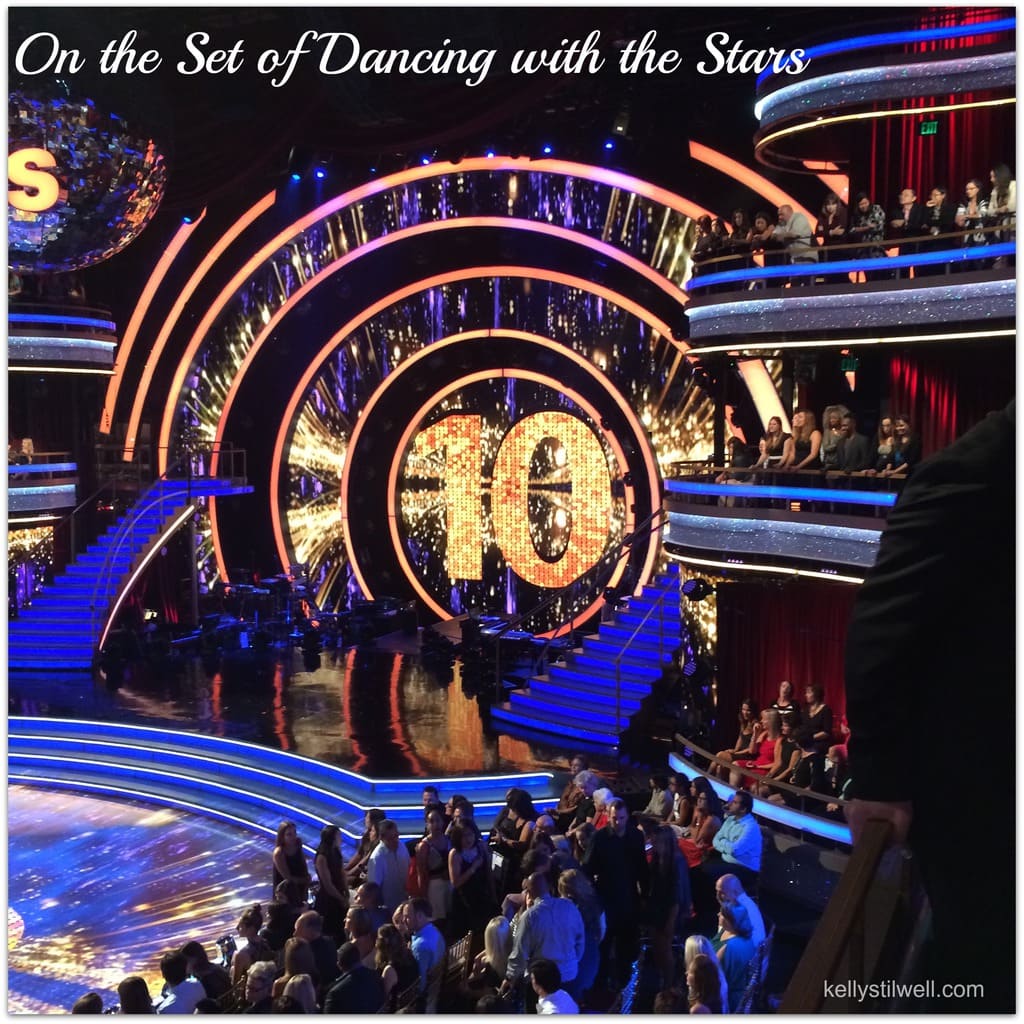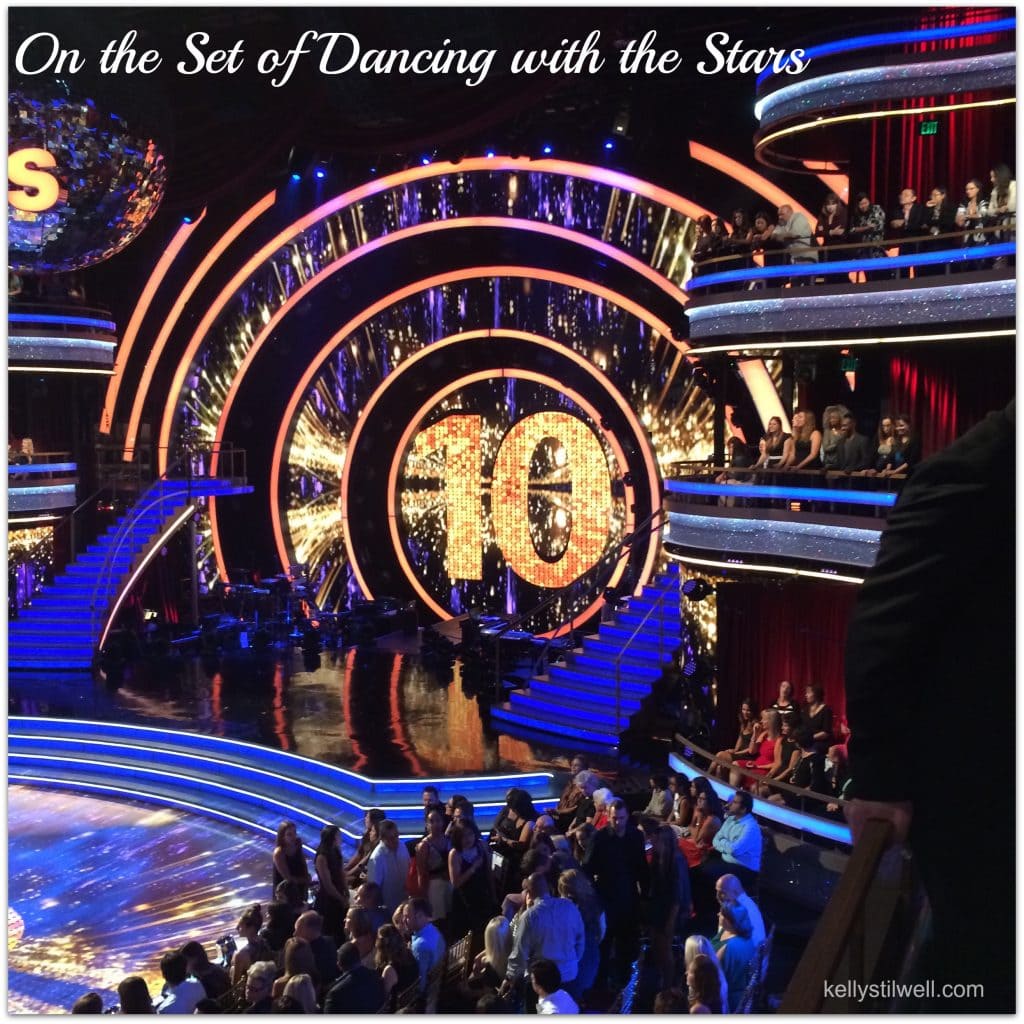 I had to get a shot of me at the judges desk.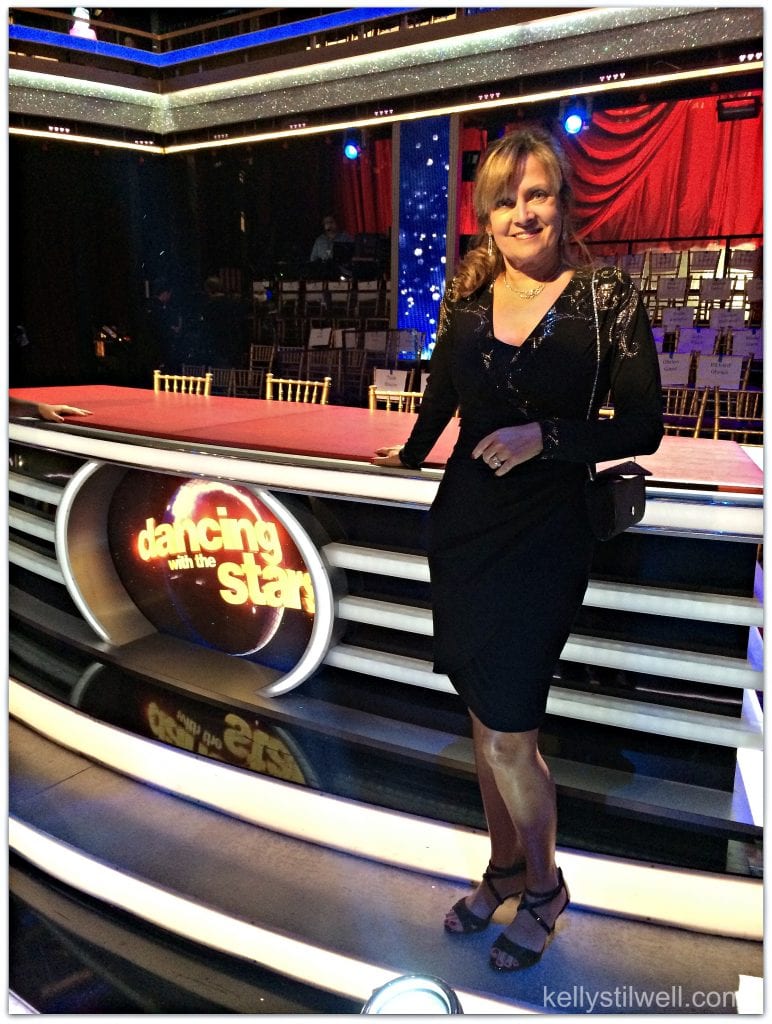 This is where you see actress and Two-time Mirrorball champion Julianne Hough sitting each week with Len Goodman, Bruno Tonioli and Carrie Ann Inaba.
I got a couple of shots of Emmy® Award-winning host Tom Bergeron ("America's Funniest Home Videos") but they didn't come out clear enough to share. I'll be keeping them for the memories! We have loved him for so many years! Erin Andrews (sports host & "Dancing with the Stars" Season 10 finalist) joins Tom as host. 
Everything is sparkle and lights, and watching the dancers practice and shoot a couple of promos was so cool! Thanks to TerriAnn from Cookies & Clogs for sharing this short video! It's fun to see the cast cutting up and having fun!
If you're a fan of Dancing with the Stars, and I know so many people are (my mother has NEVER missed an episode), you probably know that the episode we saw on Monday, November 3rd paid tribute to dynamic duos, or well known two-somes, both real and fictional. The dance styles were Cha Cha, Jazz, the Rumba, and Contemporary. For this first time this season, the couple with the highest overall score was granted immunity from elimination. Those dancers who didn't receive immunity competed in a dance-off where they could earn extra points to increase their overall score. It was amazing to see it live, but I have to tell you, we were given instructions by an MC of what to do while there, and it was exhausting! We needed to know when there would be breaks so we could tweet, when to stand, when to sit, when to clap...it was fun, but work!
My personal favorite is Witney Carson and Alfonso Ribeiro! 
 Loved this dance by Bethany Mota and Derek Hough!
 The performance by Janel Parrish and  Val Chmerkovskiy was so moving.
I think the performance from Lea Thompson and Artem Chigvintsev was fabulous. I have loved Lea Thomson for so many years, and that girl can dance! I asked her when we met how she is getting younger instead of older. She is gorgeous!!
Mark Ballas and Sadie Robertson did an amazing job, as well. Both were really nice people, too. Scroll down for photos of the after party!
I know Tommy Chong has a HUGE following, and this performance with Peta Murgatroyd was okay, but not my favorite.
Though I definitely agreed that Michael Waltrip and Emma Slater needed to go. What did you think? 
After the show we headed over to Mixology for some appetizers and drinks. This is where the cast sometimes hangs out after the show. We were told some of them would be coming over to chat with us. Mark Ballas was really fun and chatted with all of us.
He posed for photo after photo, and seemed to be having a great time with us.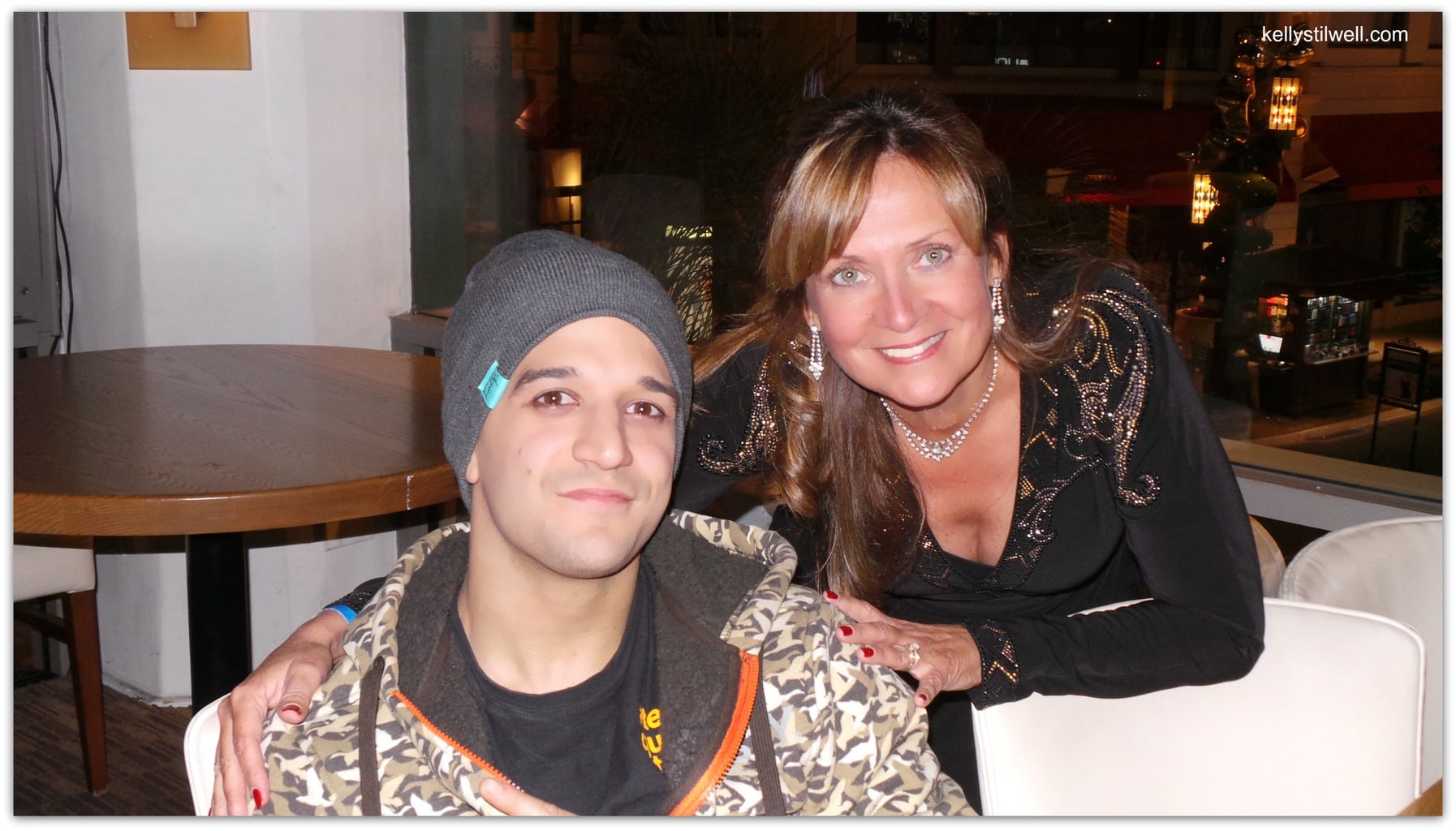 Janel and Val were adorable and so much fun!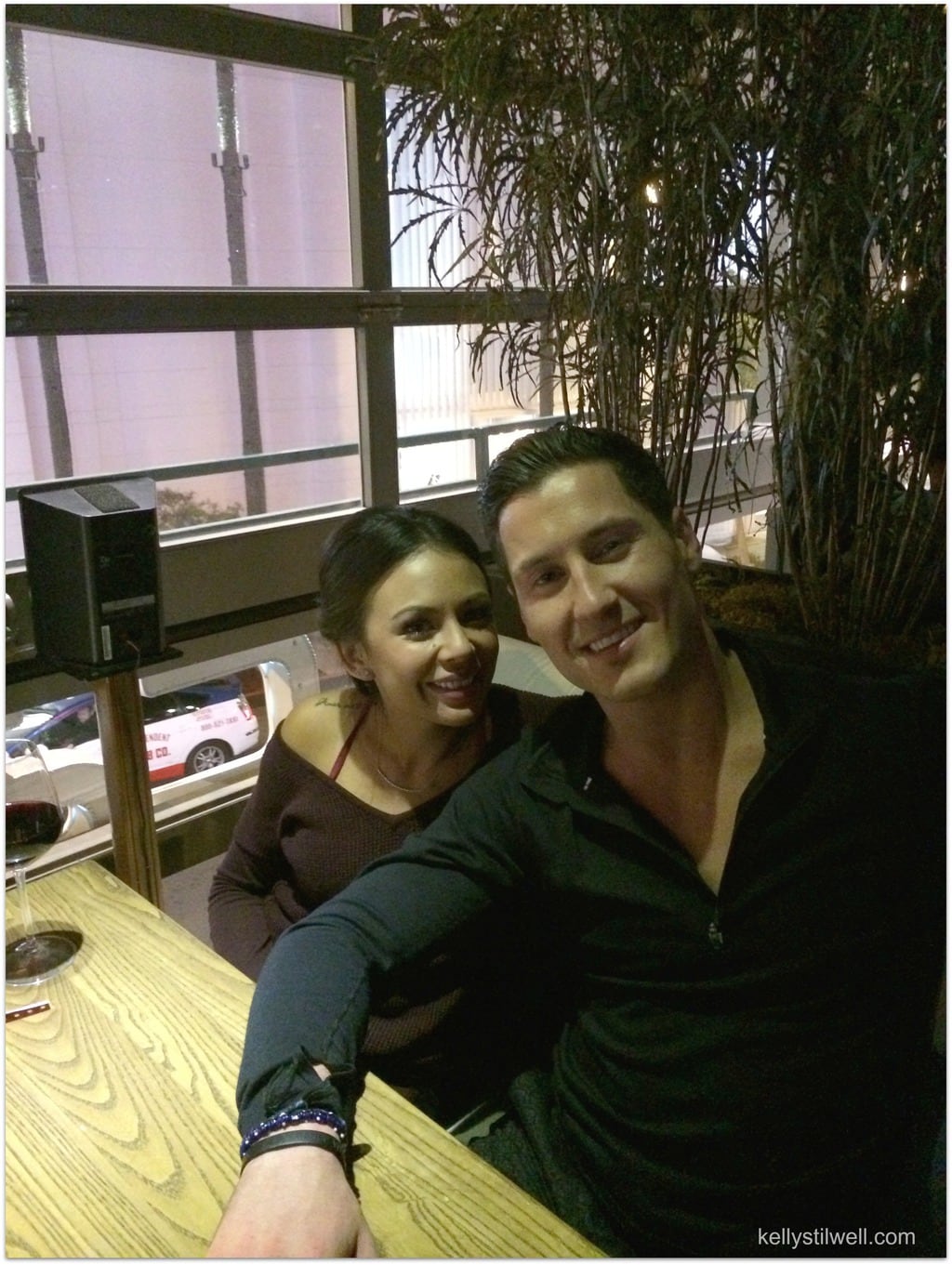 Val really appreciated his fans!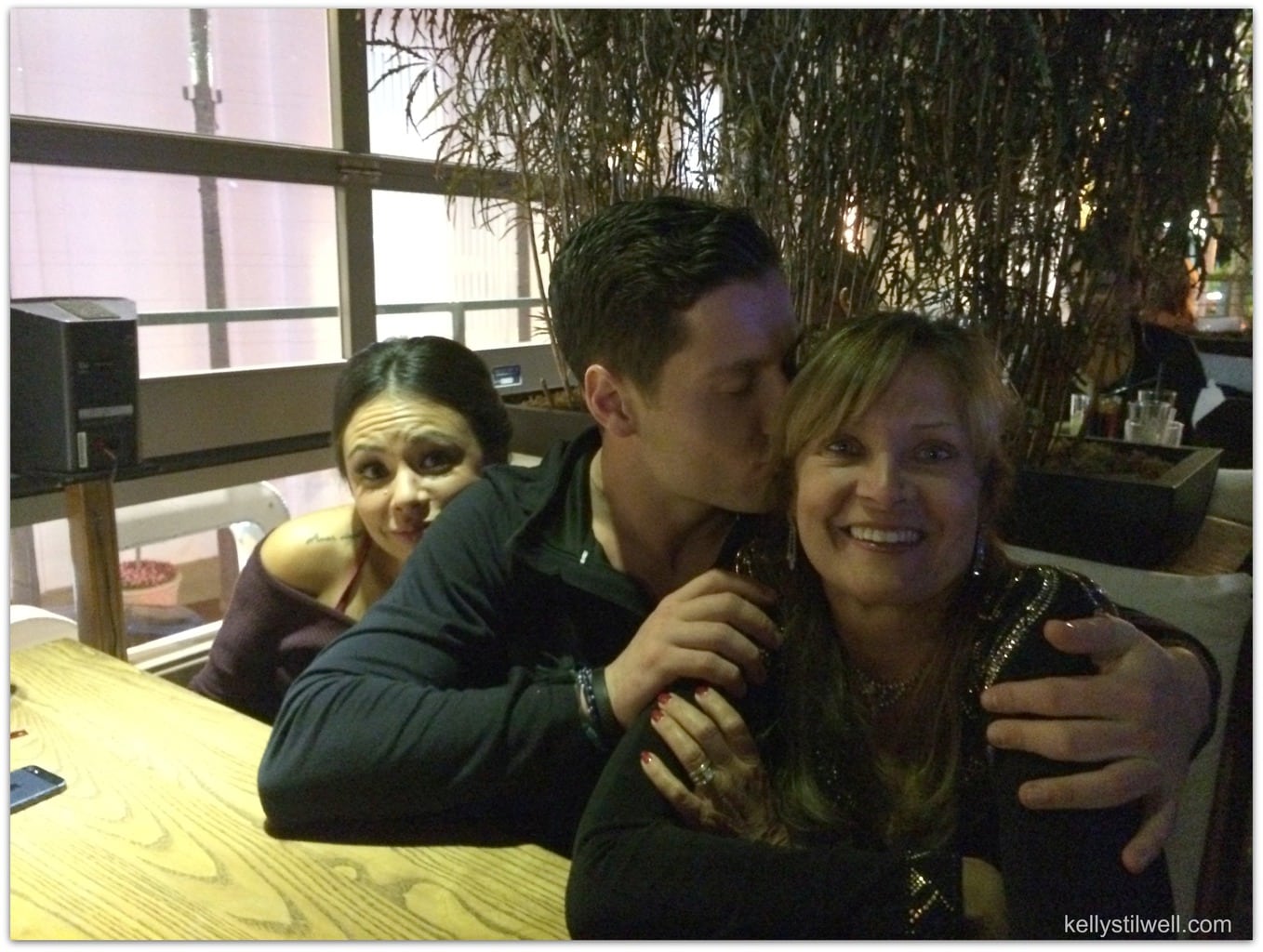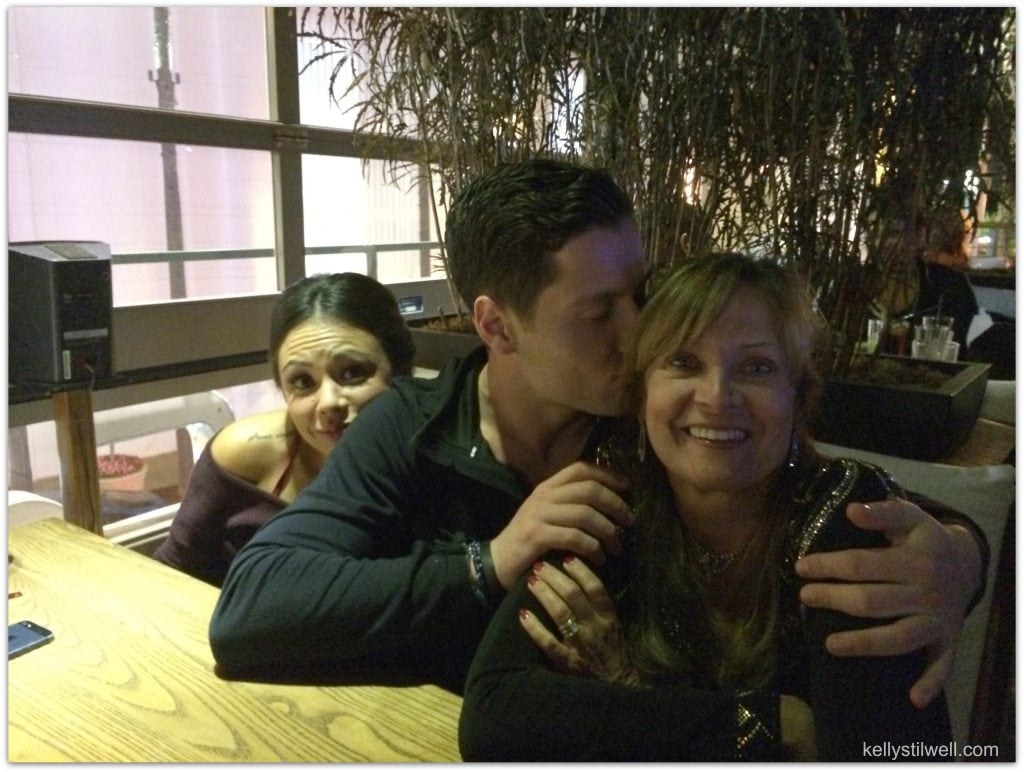 In all seriousness, they all appreciate the fans so much. We ran into Bruno outside when we were leaving and he said the show would be nowhere without the fans. 
Lea Thompson was so friendly. Right after this photo we were about to get up and she asked us to stay at chat. She wanted to know more about this mom blogger thing and was asking us all questions about what we do. Love her!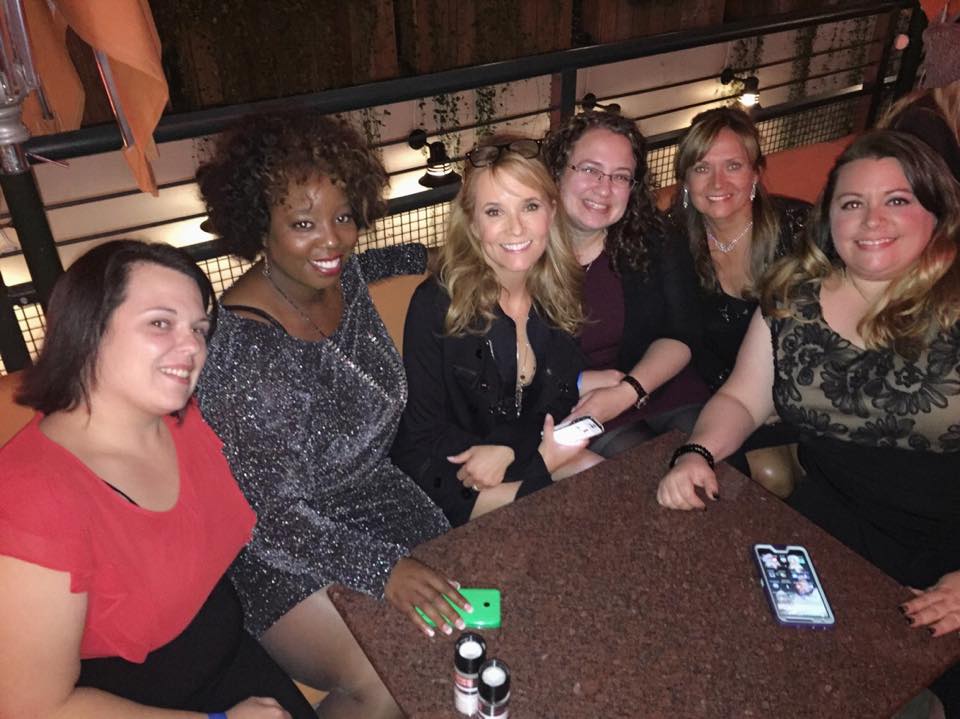 Honestly, all the stars were super-friendly! Sadie is so sweet, and so real. I love seeing her have so much success on the show.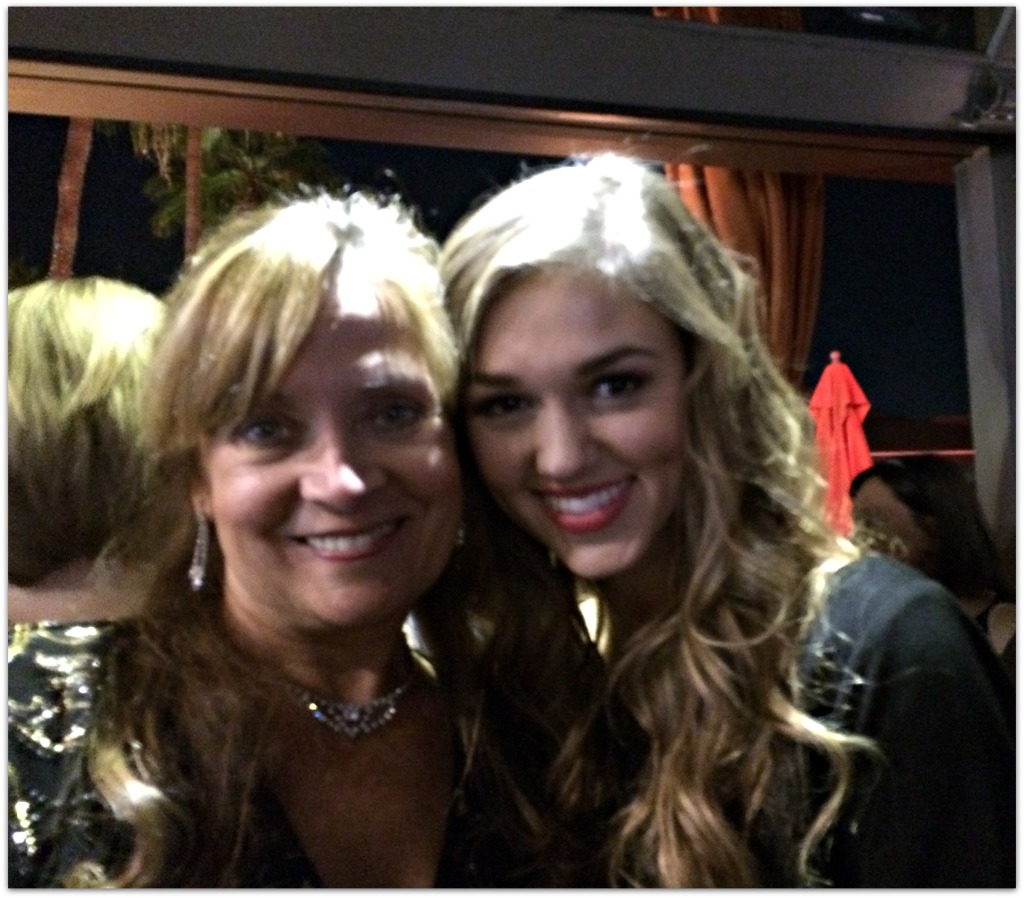 Sadie's parents, Corie and Willie Robertson from Duck Dynasty, (where Sadie got her start to stardom, too) are just lovely people.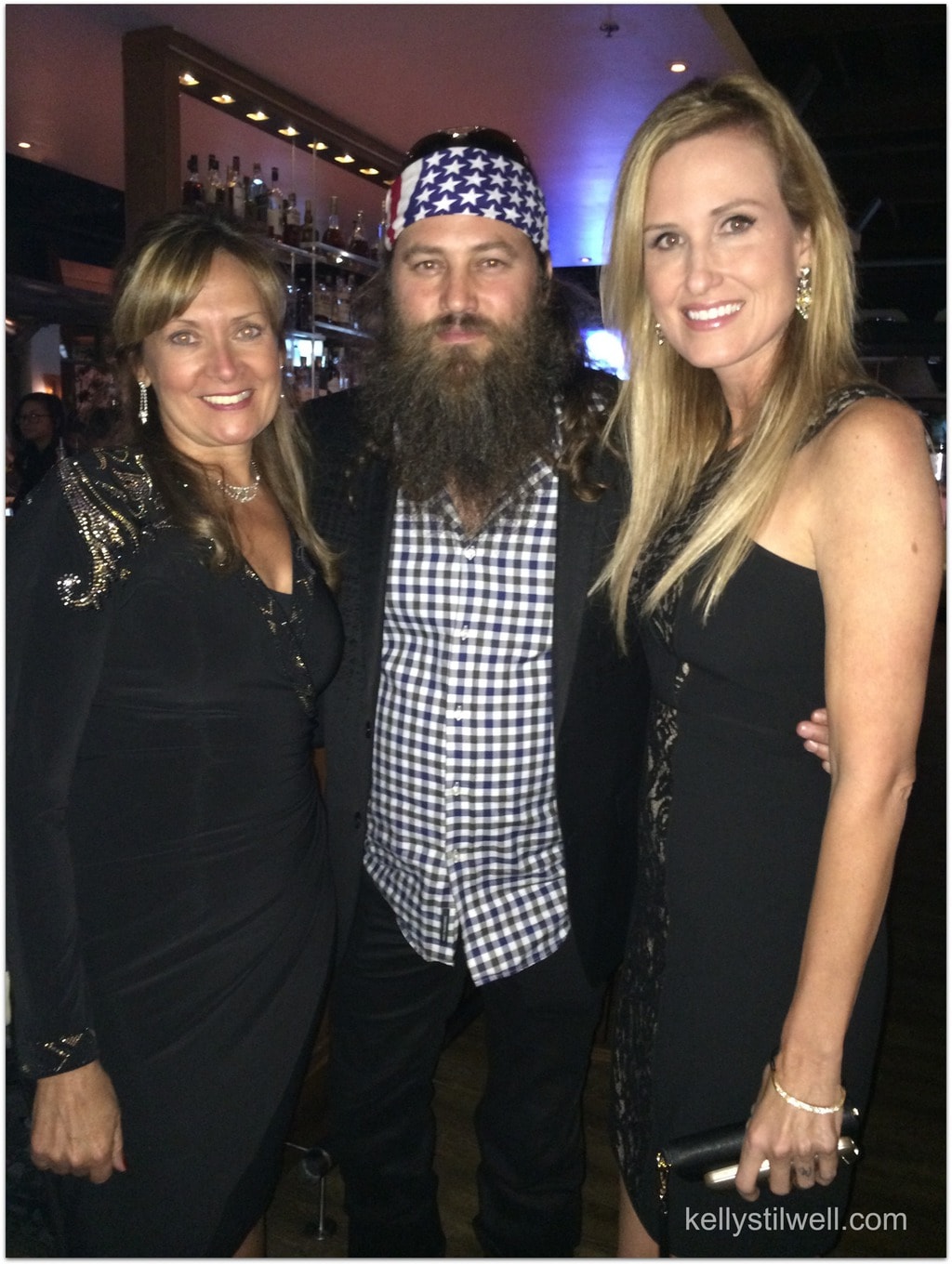 Several of the stars from past shows were on hand to chat, too!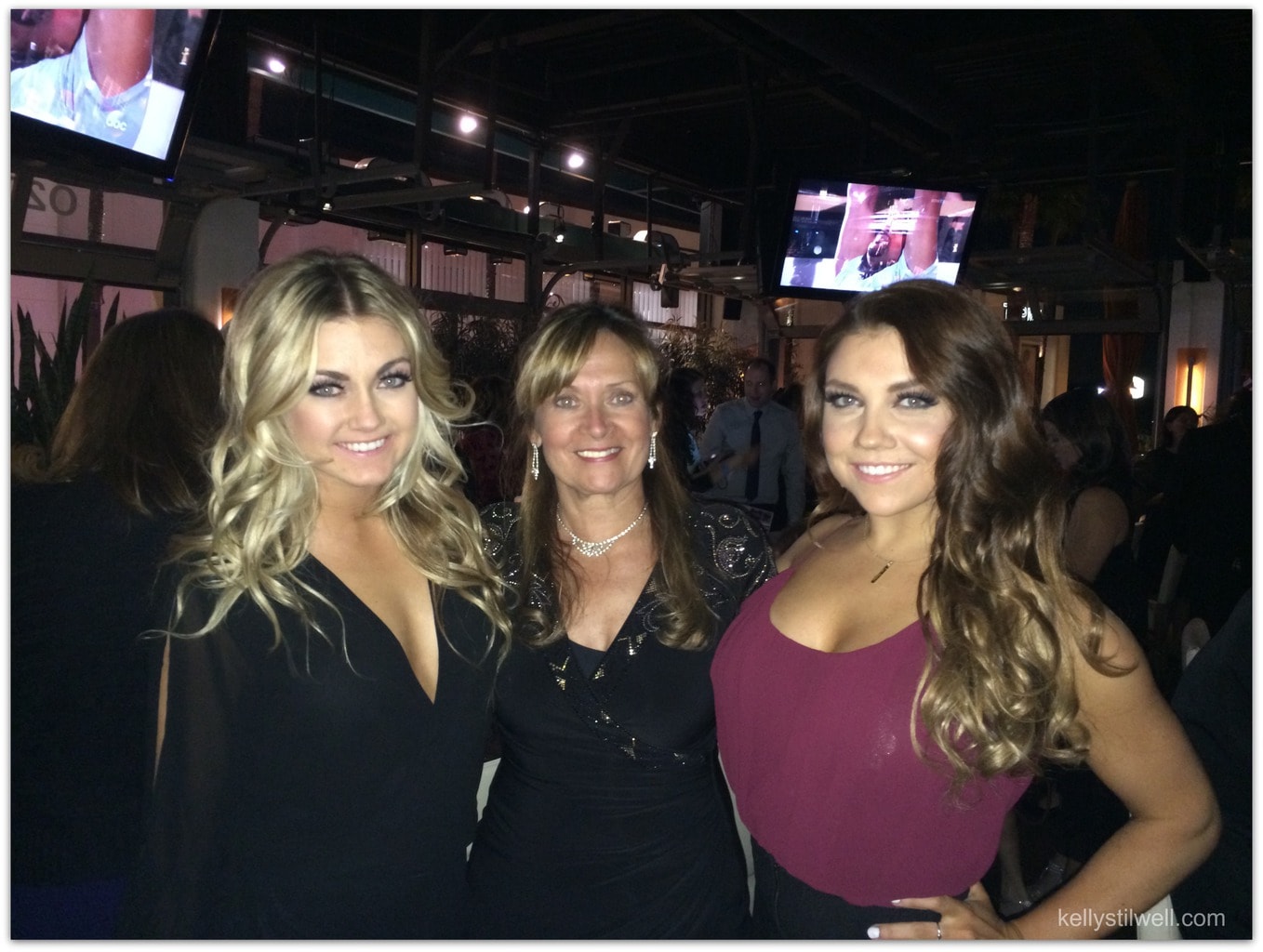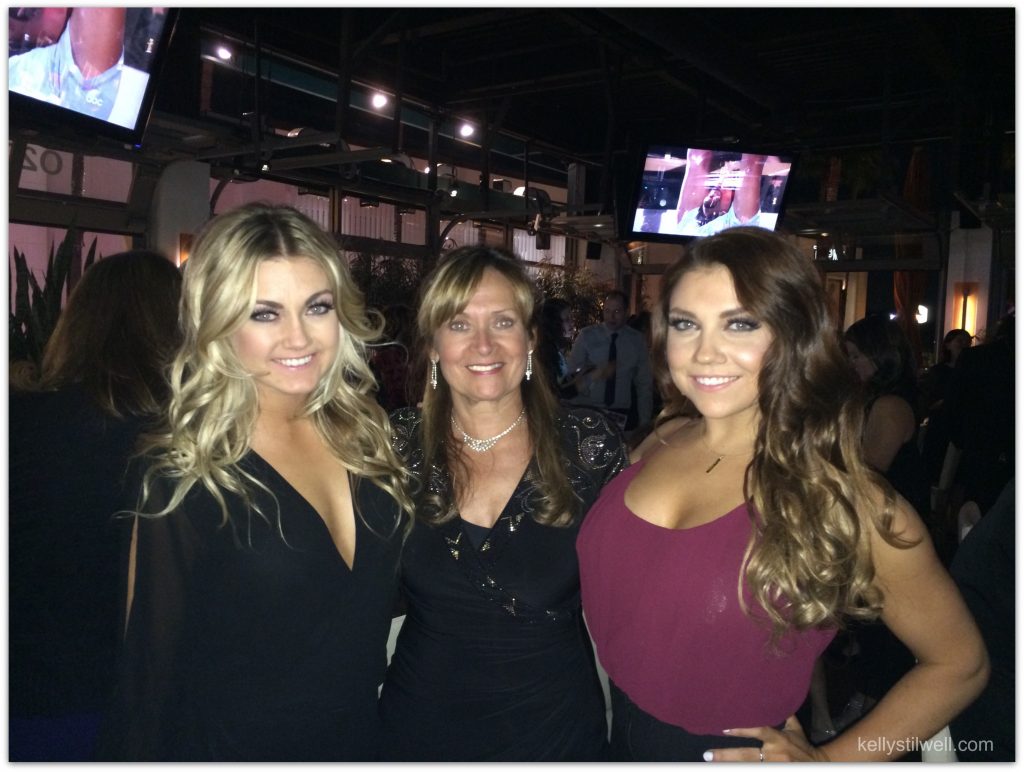 For tonight's show (8:00-10:00 p.m. ET on ABC), the five remaining couples will advance to the semi-finals and compete during "Plugged/Unplugged" night! We will be watching Tommy Chong, Bethany Mota, Janel Parrish, Alfonso Ribeiro, and Sadie Robertson perform one song two different ways. In round one, the couple will perform a Jazz, Quickstep, Samba, Paso Doble or Argentine Tango to an original or "plugged" version of the song they chose. In round two, they will perform an Argentine Tango, Rumba, or Contemporary routine to an "unplugged version (acoustic) of the same song.
Musical guests will be on hand to accompany the acoustic dances including Christina Grimmie, Time for Three, and Noah Guthrie who has become a Youtube sensation and will perform his cover of "Problem." Its going to be an amazing night on Dancing with the Stars so I hope you'll tune in! That Mirrorball Trophy will be awarded next week! We just love how interactive Dancing with the Stars has become.  We will be tweeting using the hashtag #DWTS and #ABCTVEvent! Remember, you can go to Dancing with the Stars All Access and choose views of the Red Room, judges' desk, Sky Box, make-up mirror, a wide angle of the dance floor, and a feed hosted my Dominic Bowden and Schwimmer!
The Dancing with the Stars: Live! Tour launches December 27th and runs through February 15th. You can get tickets now at http://www.dwtstour.com/.  Mark Ballas, Witney Carson, Sasha Farber, Keo Motsepe and two-time champion Kym Johnson will be on the tour. You'll hear more about it throughout the season!