Backpacking is an exhilarating experience, exploring a little part of the world carrying all your belongings in a mere rucksack. This is an activity that is much more popular among the younger generation as they are usually more fit to walk longer distances carrying their backpacks and exploring the world, often on foot. However, at the end of the day, you still need shelter to calm your nerves and give your body the much needed rest.
In such cases, a short term apartment rental can be your best bet. While hotels can be considered, you have to take into account that you would have to settle for what the hotel provides you with, whereas an apartment rental can be customized as per your needs. Having a fully functional kitchen will help you save money on food in high end restaurants. As everything is tailor-made to your needs, renting out a vacation apartment is definitely worth considering when going backpacking. Do your own research to learn more about vacation apartment rentals and how you can make the most of it.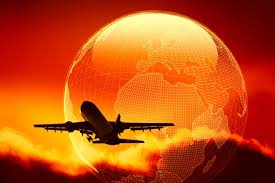 Listed below are some great tips and tricks that will save you money as you explore the world on foot, backpacking:
Do not carry a heavy backpack:
Needless to say, every backpacker must follow the number one rule of carrying as light a luggage as possible as this will help you stay active for longer, as opposed to weighing you down while walking long distances. This can help you save money immensely as you are less likely to resort to transport facilities to take you to different places if your backpack is lighter. Besides, if you wish to feel closer to the place that you decide to visit, you must make sure that you leave behind all the high tech gadgets and carry only bare essentials.
 Travel insurance is an absolute must:
Travel insurance is one of the first things that you should consider when going on any vacation, whether it is for a short duration or a longer one. The future stands completely unpredictable and there is hardly anything you can foresee. In the event of an accident, you are likely to give out much more money than you would if you'd taken the travel insurance. In the long run, travel insurance can prove to be a much better option. Be sure to check with your credit card company, as well, since there are certain card companies that do offer travel insurance at absolutely no extra cost, so you'll want to take advantage of that.
Steer clear of countries that are expensive:
If you are planning a backpacking trip on a budget, the most sensible thing to do would be to stay away from countries that are more expensive in terms of both stay and food. This will only add to your overall expenses, making it impossible for you to stay within the budget that you may have set for yourself.
Do your research and carry a guide book:
Spending a few bucks on guide books now will save you money and also some embarrassment as you try to understand the currency rate and the likes. Besides, it is also very unlikely that a local would be successful in duping you as you would be well aware of several things beforehand. A guide book will not only give you insights on the local life but will also talk about the usual expenses that you may have to incur in case you wish to buy local products or travel in public transport. This keeps you well informed of the local rates.
Make full use of your student ID:
In case you haven't realized, student IDs can help you save a massive chunk of money. There are certain airline companies that tend to give good discounts on flight packages when you flash your ID card. Not just that, you can also use your Student ID to get free or discounted access to well known historic locations like museums and the likes. You can also plan on staying in vacation apartment rentals for added savings as they can be customized as per your needs.
Embrace the local food culture:
Instead of spending a massive amount of money on pricey restaurants, it is better if you soak in the local culture of the place that you are visiting by devouring the street food. This will not only ensure that you save good money but will also help give you a clear insight into a local's life and way of living.
Nadav Ziv is the co-founder of TellaVista - an apartment booking engine. This engine lets you book your favourite apartment rental by selecting various parameters and the price range that you feel most comfortable in.