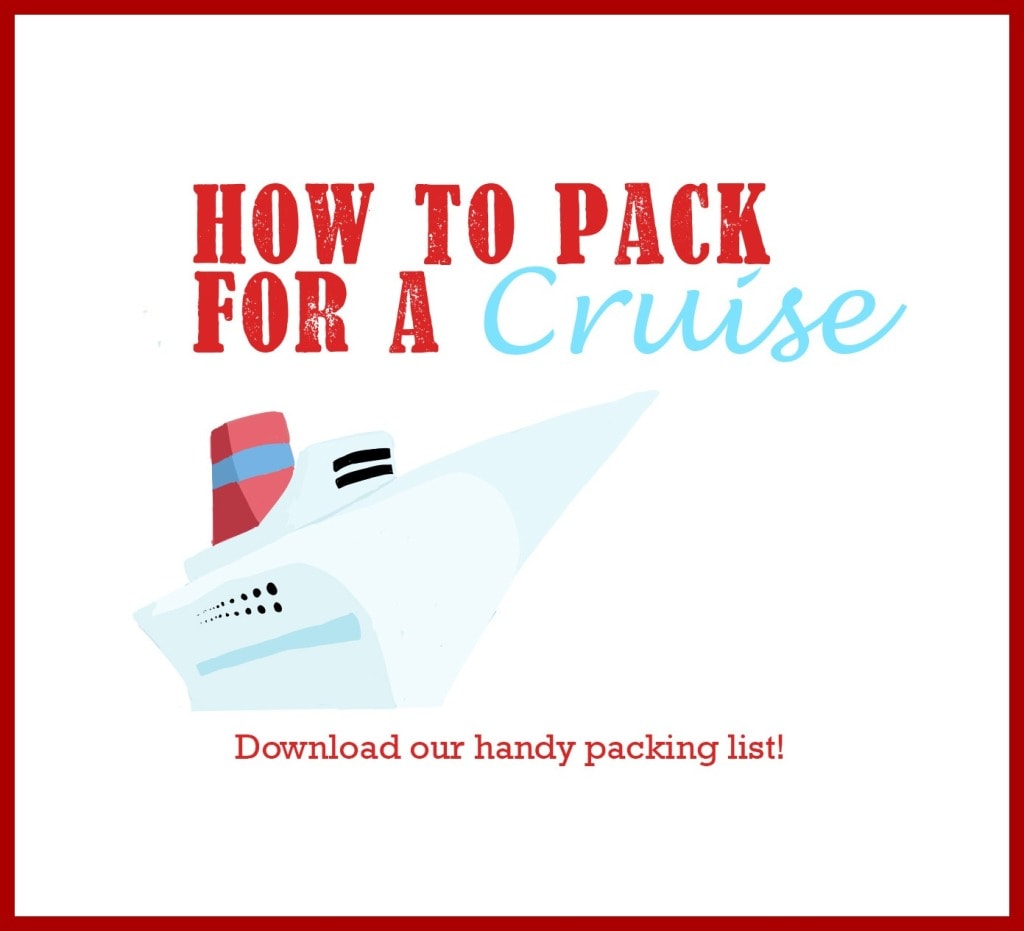 Packing for cruising is a bit different than packing for other travel. There are a few items that you don't want to be without when cruising, too, like sea bands or some kind of sea sickness medicine. The ship may have what you need in an emergency, but why take chances when you can easily pick up a few things ahead of time?
In addition, you'll want to take supplies to decorate your cruise cabin door. Again, you may be able to buy some supplies on the ship, but why pay more when you can shop ahead of time and get exactly what you want? Amazon has some great craft supplies that will make your door the best on your floor. You can choose from a Cruise Ship Door Cover Party Accessory which will cover your whole door to Cruise Ship Door Cover Party Accessory where you can get creative in designing the door decor yourself. I went on a cruise with a large group and took photos of our doors, so it may give you ideas by taking a look at that.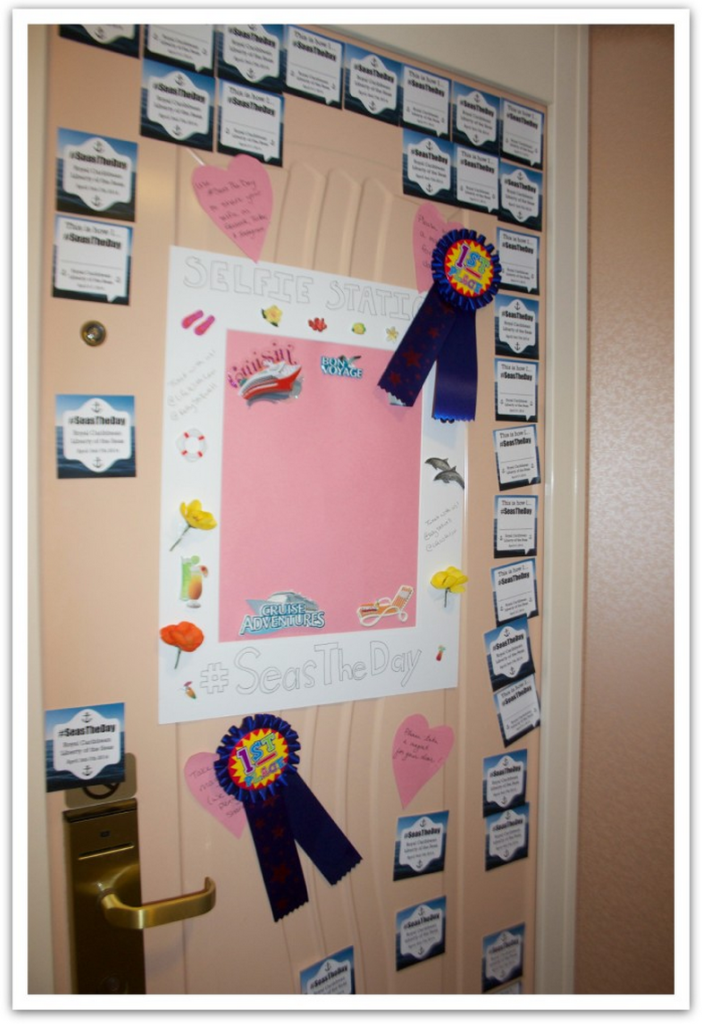 On cruises, you should always have a day bag as you probably won't get your luggage until sometime in the evening. You'll want to have your bathing suit, a cover up, medications, toiletries, and anything else you would need before your luggage arrives, like a book or iPad for reading while you're lounging by the pool. Don't forget sunscreen, too!
Also remember your identification should be with you, and not in your luggage. That may sound silly, but I was with a group once where someone had her purse in her suitcase. Once your bags are checked, it's not easy to get them before they arrive in your room, especially on a large ship.
Your laptop, camera, and other tech or valuables should also be in your day bag. And if you have children, you will also want to be sure you have everything you need for them. Let them pack their own bag if they are old enough, with a little supervision from you, of course. Getting on the ship with an entire duffle bag of stuffed animals is what I would have ended up with when my kids were little!
I hope this printable packing list is helpful. Enjoy your cruise! And if you need packing lists for other travel, you'll find them here.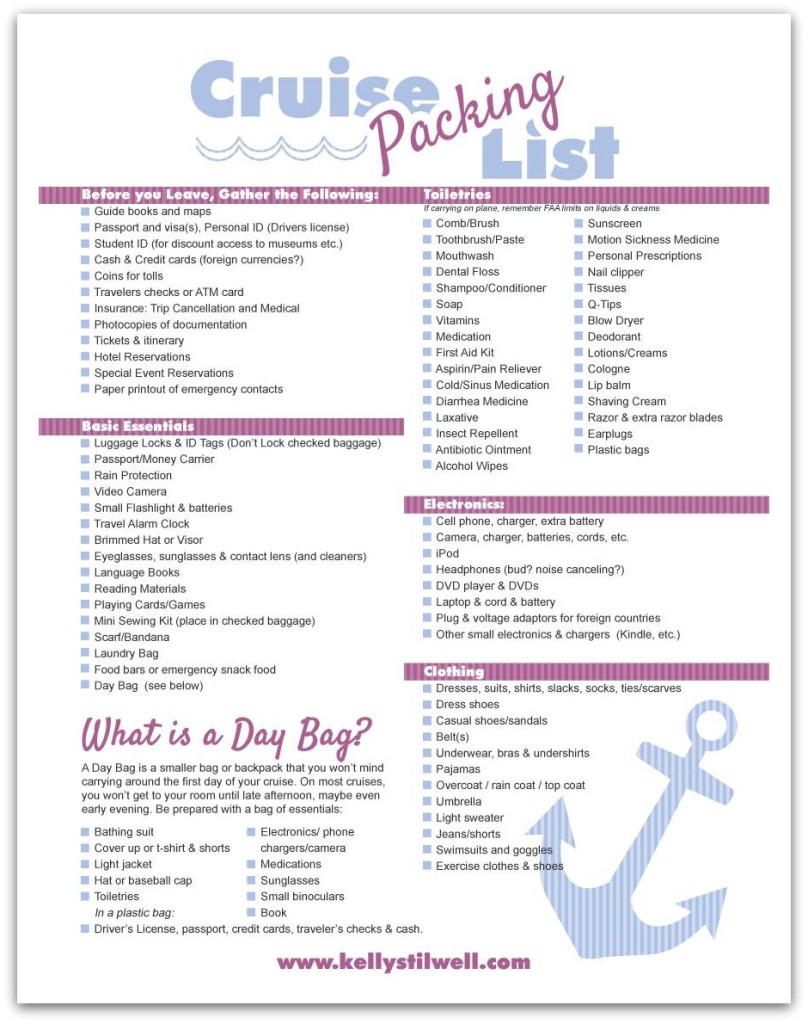 Head over to my Cruising Pinterest Board for more ideas for your next cruise! Feel free to ask for an invitation if you'd like to oin your cruise photos! I'd love to see them!
Follow Kelly Stilwell's board Cruising! on Pinterest.