Having this list of St. Patrick's Day appetizers ahead of time ensures you will have a delicious dish for the holiday.  Are you hosting a party or going to one?
Have you thought about what to make or bring? Impress your friends with one of these great St. Patrick's Day appetizers! By the way, these recipes are good all year round!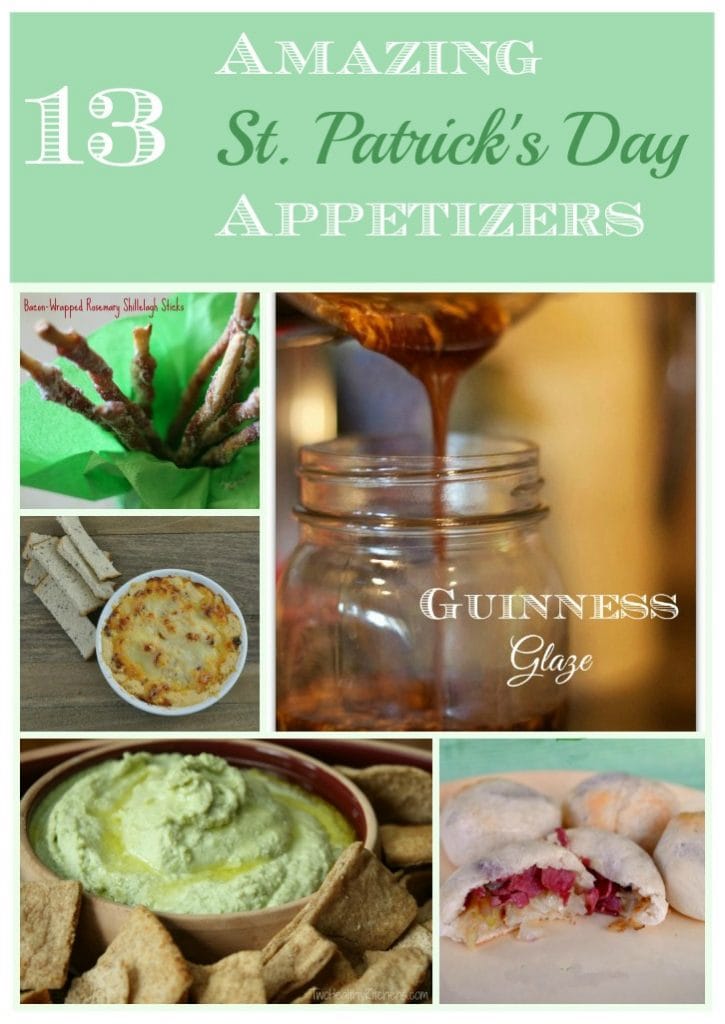 I adore everything Irish, including Guinness Draught. In fact, I visited the Guinness Storehouse in Dublin last year, and the Guinness there is so much better than the Guinness in the states. However, I did find Guinness Extra Stout Foreign at my local grocery store, and it's the next best thing!
There was a time when I wouldn't drink beer at all. I thought it all tasted the same until I started exploring. 
Now, I have not met a stout I didn't like, and Guinness stout is my absolute favorite. 
Cooking with Guinness is a lot of fun. People rave about my Guinness ribs, and I've seen so many creative ways to use it in food. I hope you find something your gang loves on this list!
St. Patrick's Day Appetizers
Looking for St. Patrick's Day Dinner Ideas? We've got 18 delicious recipes your family will love! Rather make some yummy sweet treats? Check out these St. Patrick's Day desserts!