The other night I was throwing together ingredients I had in my refrigerator for dinner. Without even realizing it, I was preparing a quick and easy Paleo meal.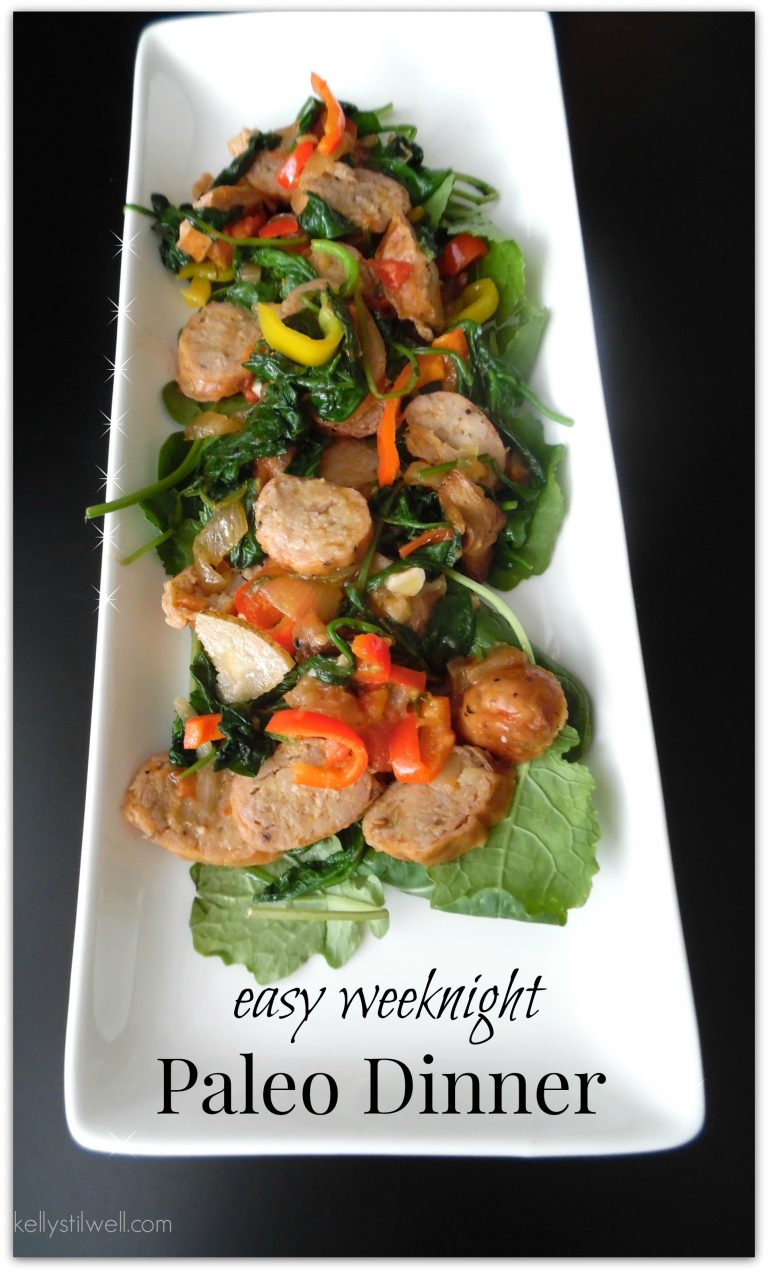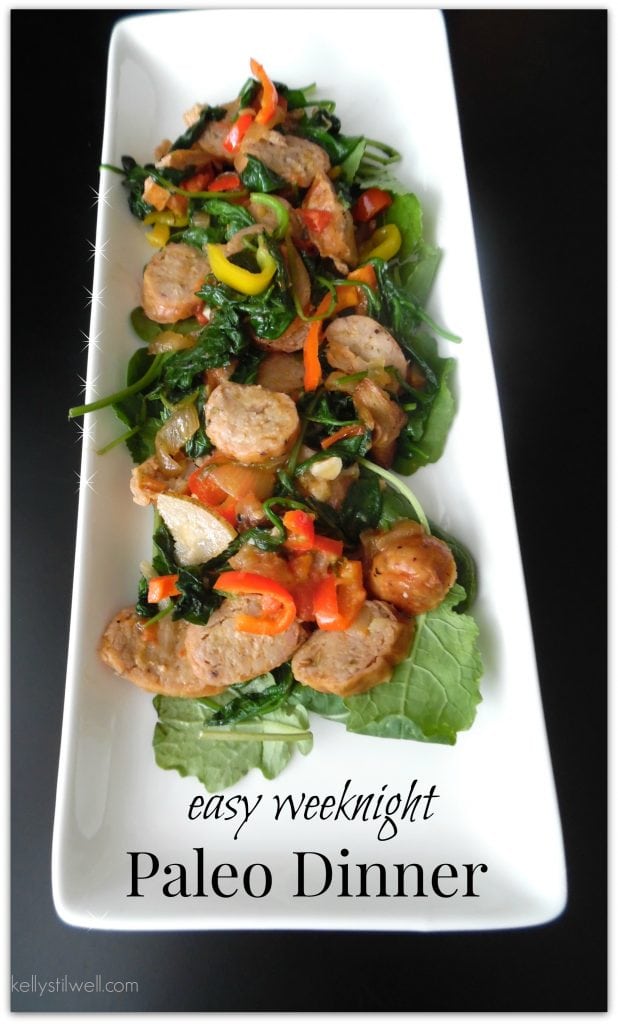 I typically don't eat a strict Paleo diet, only because I love legumes and grains too much - but I can definitely see how this concept has influenced so many people. It's not just "easy" to eat this way, it's a lot less time consuming than soaking, boiling, and cooking when preparing meals with beans, millet, wheat berries, and even rice!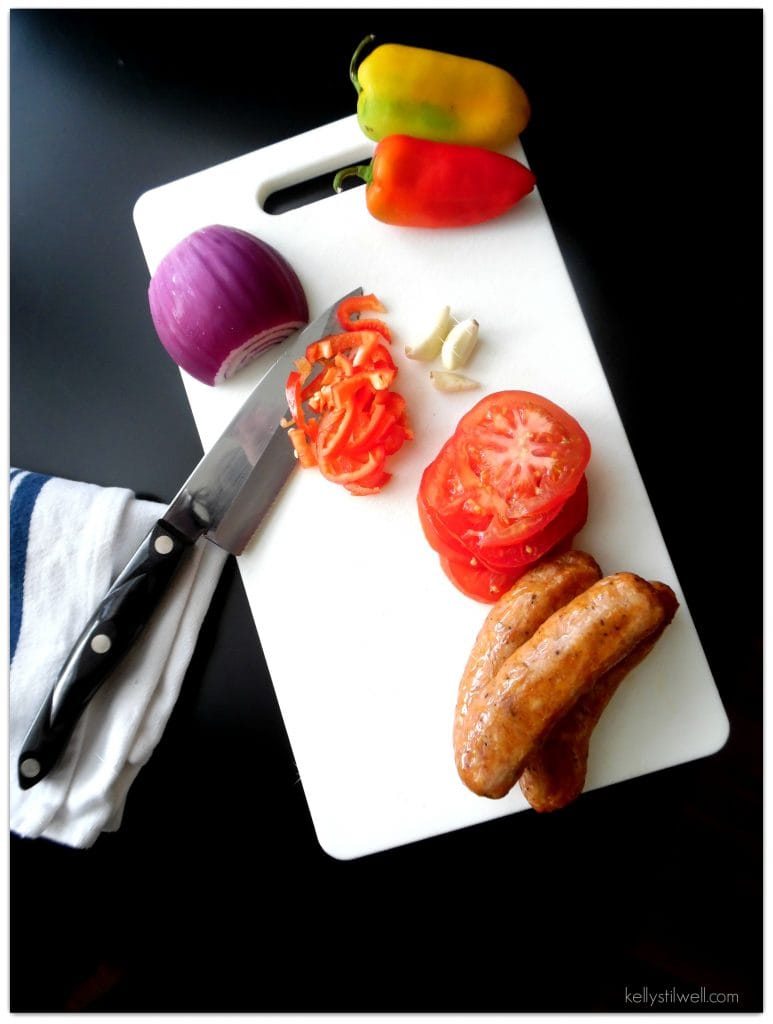 With this recipe, you can switch up the protein and add to the vegetables. This is just what I had on hand... but if I went to the grocery store specifically for this entree, I would probably add mushrooms, butternut squash and broccolini. This quick, weekday meal just shows that a healthy dinner can be put together in less than 35 minutes.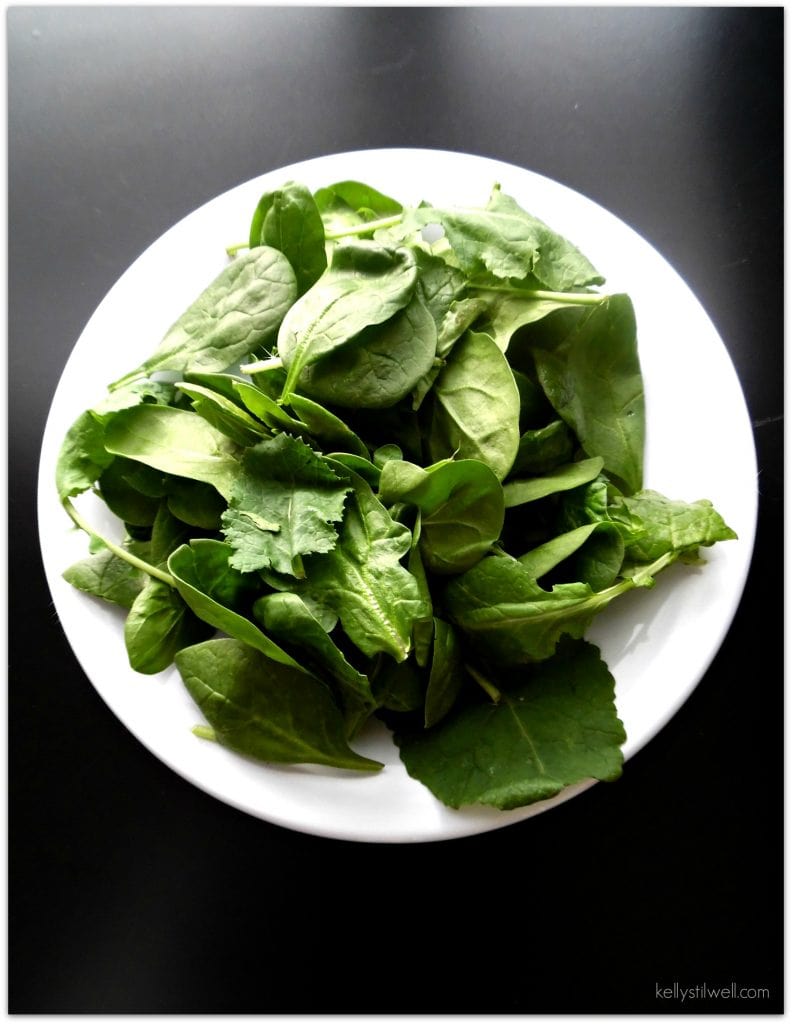 Any meal plan that uses a ton of fresh vegetables loaded with nutrients is always the way to go; and not just for dinner. This would make a great lunch too! Another added benefit? It's gluten free! (NOTE: Most sausages are gluten- free, but not all. Please be sure to check the packaging if you have a gluten allergy.)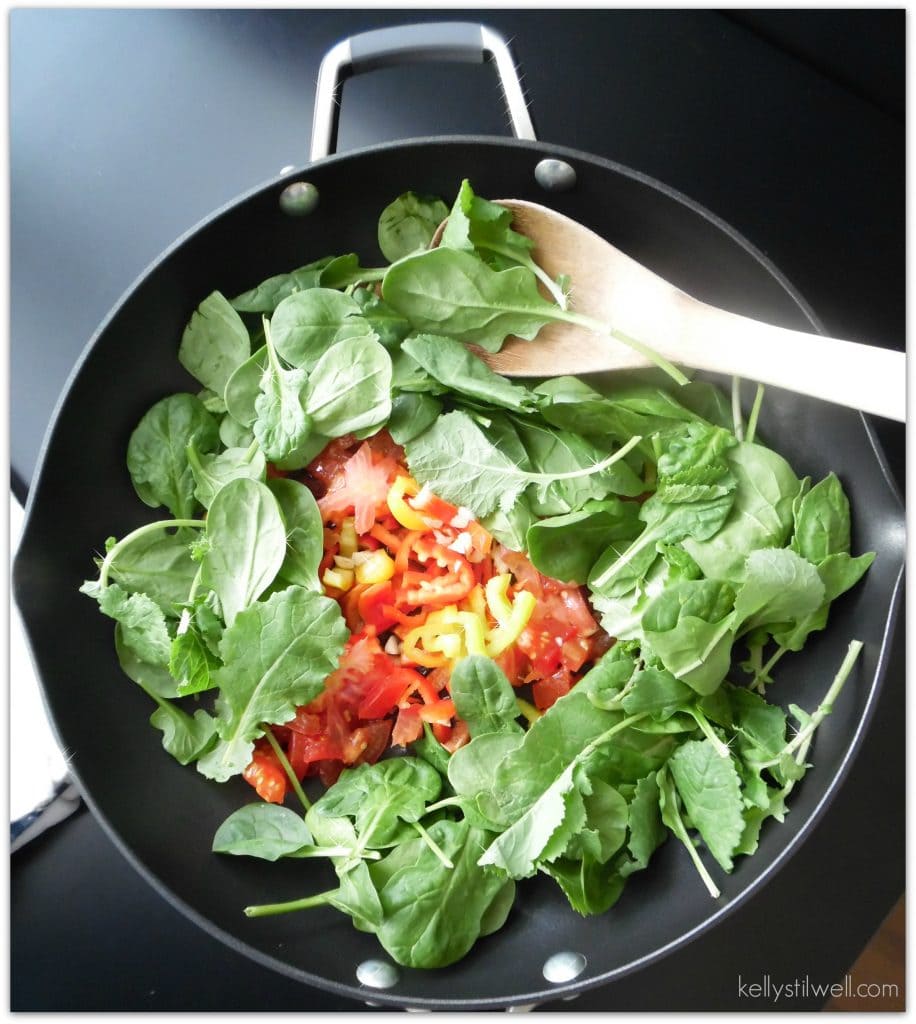 When I first started teaching my daughter to cook, I focused on colors more than taste. If the colors grab your attention - where everything looks stunning and vibrant - and it's a dish that uses all the ingredients you personally like, most times (if not all) it will be a great meal! If you're doubtful, just try it once. Be sure to let me know what you came up with, and if it's something you'd make again!
CHICKEN SAUSAGE & VEGETABLE PALEO DINNER
Ingredients
1 package organic chicken sausage
1 large bunch baby spinach
1 large bunch baby kale
½ onion - sliced thin and chopped
3 small garlic cloves - minced
3 sweet baby peppers (or 1 large red pepper) - sliced/chopped
2 tomatoes - sliced & chopped
1 TBS olive oil
Instructions
Heat oven to 400. On baking sheet, lay aluminum foil or parchment paper. Lay out sausage and bake on top rack for 30 minutes. Remove and let cool for 5 minutes, then slice into bite sized pieces. While the sausage is cooking, prep all the vegetables. Heat oil in pan over medium heat and saute onions until soft. Add minced garlic and stir until fragrant. Add all other vegetables and saute until cooked and wilted. Add sliced sausage pieces and stir until well combined. Sprinkle with Salt & Pepper to taste
Serves 4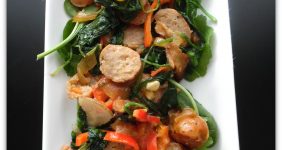 Ingredients
CHICKEN SAUSAGE & VEGETABLE PALEO DINNER

1

package organic chicken sausage

1

large bunch baby spinach

1

large bunch baby kale

½

onion - sliced thin and chopped

3

small garlic cloves - minced

3

sweet baby peppers

or 1 large red pepper - sliced/chopped

2 to

matoes - sliced & chopped

1

TBS

olive oil
Instructions
Heat oven to 400.

On baking sheet, lay aluminum foil or parchment paper.

Lay out sausage and bake on top rack for 30 minutes.

Remove and let cool for 5 minutes, then slice into bite sized pieces.

While the sausage is cooking, prep all the vegetables.

Heat oil in pan over medium heat and saute onions until soft.

Add minced garlic and stir until fragrant.

Add all other vegetables and saute until cooked and wilted.

Add sliced sausage pieces and stir until well combined.

Sprinkle with Salt & Pepper to taste

Serves 4