If you've never been to Indonesia, you really should add it to your bucket list. To be honest, this was my first trip to Asia, and I didn't know what to expect.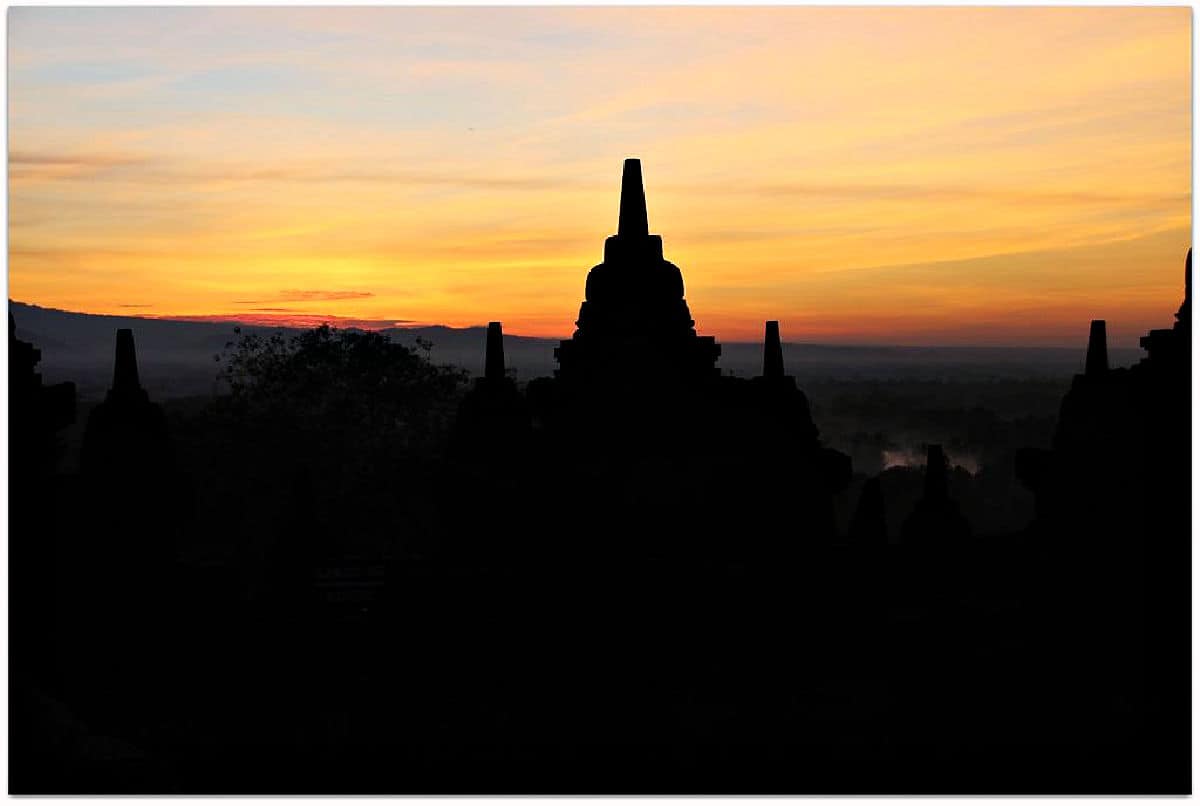 After spending two weeks exploring, I fell head over heels in love with this country and the people of Indonesia.
Do yourself a favor and pick up a travel guide before you go so you can decide what you want to see and read up on it a bit first. It was incredibly helpful for me!
The day we were to explore Borobudur Temple, I was told we would be heading out very early to catch the sunrise. I am a sunset kind of girl, mainly because I love to sleep.
After seeing the photos of this Temple when I did my research, I had no problem getting up to leave at 4 am. Okay, that's not the whole truth, but it was well worth it once I had my coffee and they handed me a flashlight along with my ticket. Now I was ready to explore.
To be totally truthful, it was surreal being there. On the other side of the world. On the grounds of a structure that hundreds of thousands of people have journeyed so far to see. I was in awe.
This was one of those bucket list moments, like seeing the Taj Mahal at sunrise. How many times in your life can you experience something like this?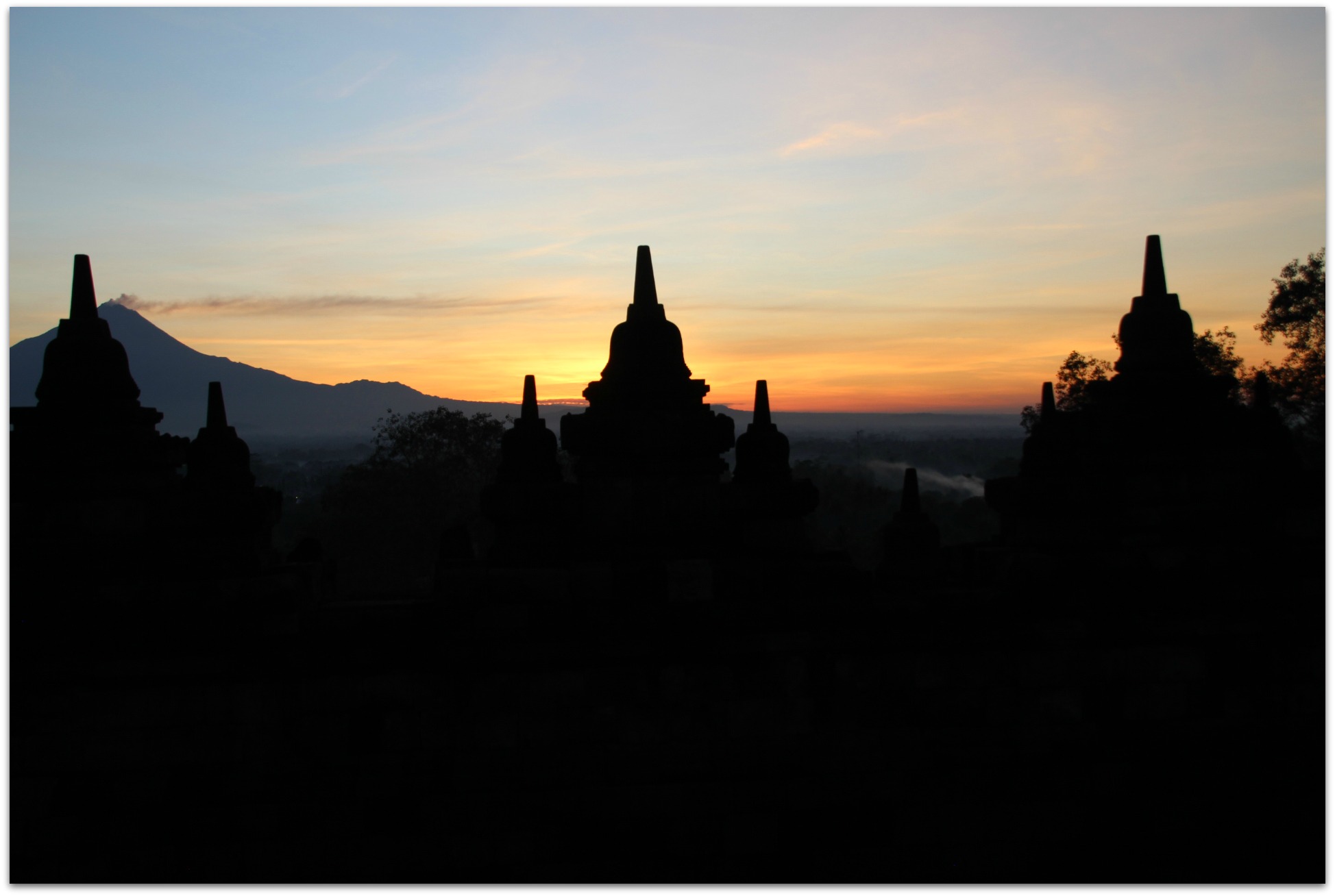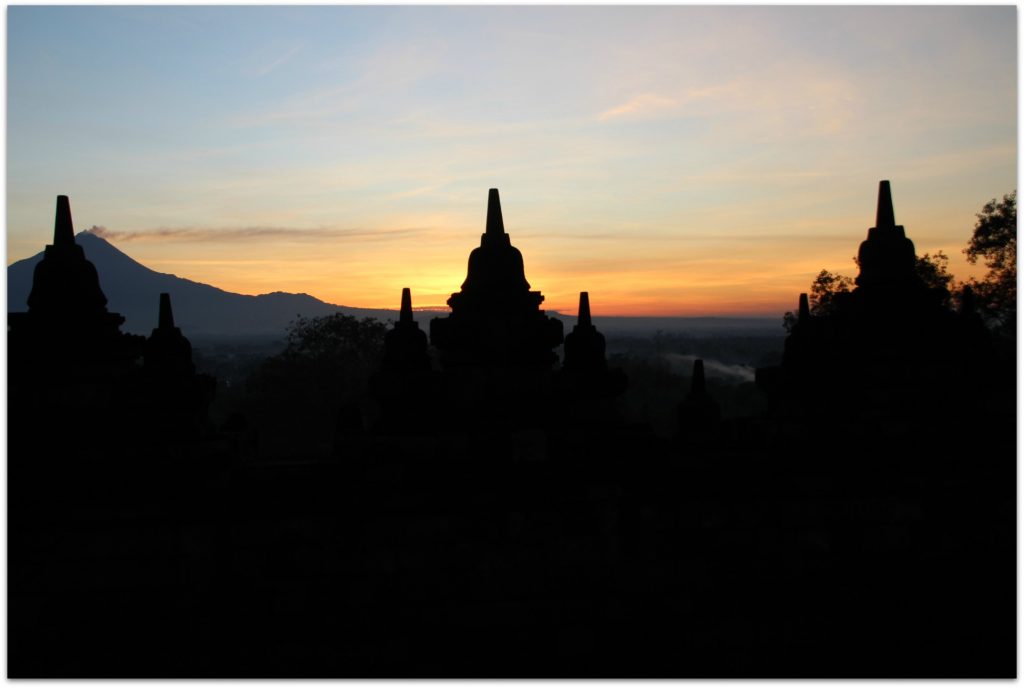 The Borobudur Temple, also known as Candi Borobudur, is located in central Java, and is one of the largest Buddhist temples in the world.
Built in the 8th and 9th centuries, more than 2 million stone blocks were carried in carts from local rivers and streams and fitted together with no mortar. More than 500 Buddha statues sit around the temple.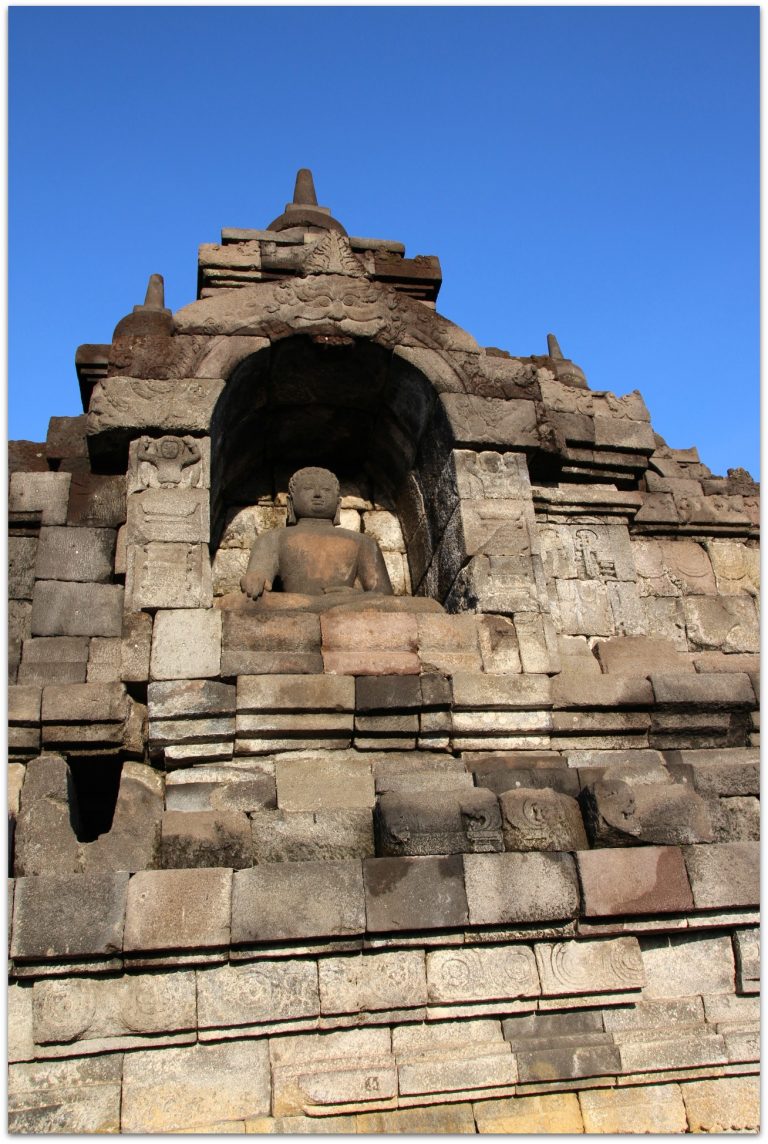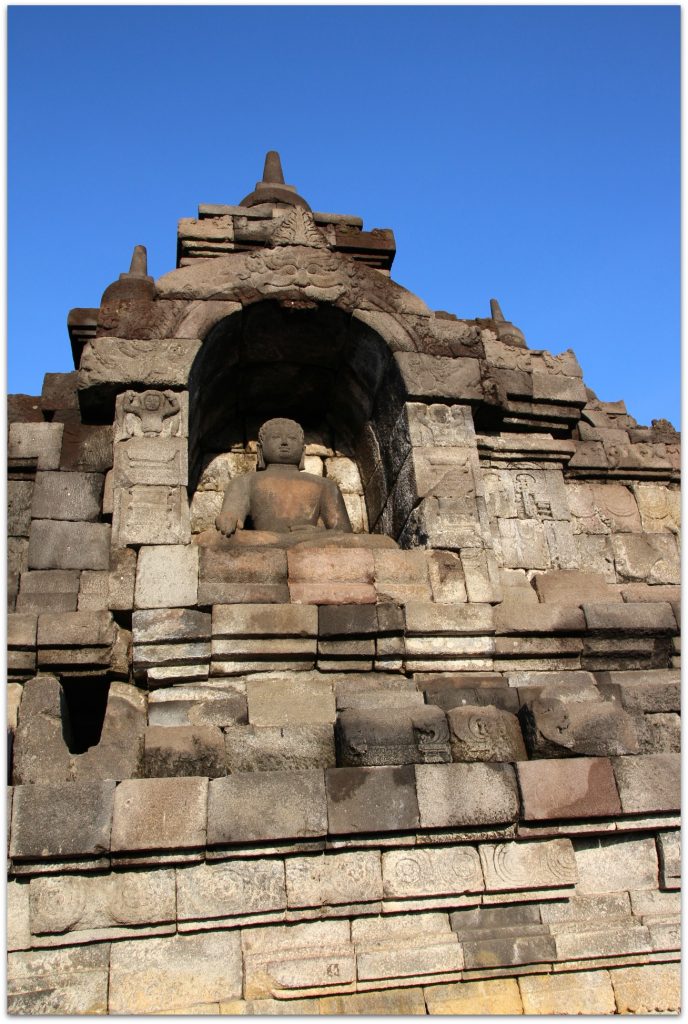 The Temple is in the shape of a giant mandala, and the wall carvings are elaborately detailed. Some scholars have said the narrative relief panels are like a textbook.
To read the entire "book" means walking about two miles around the Temple.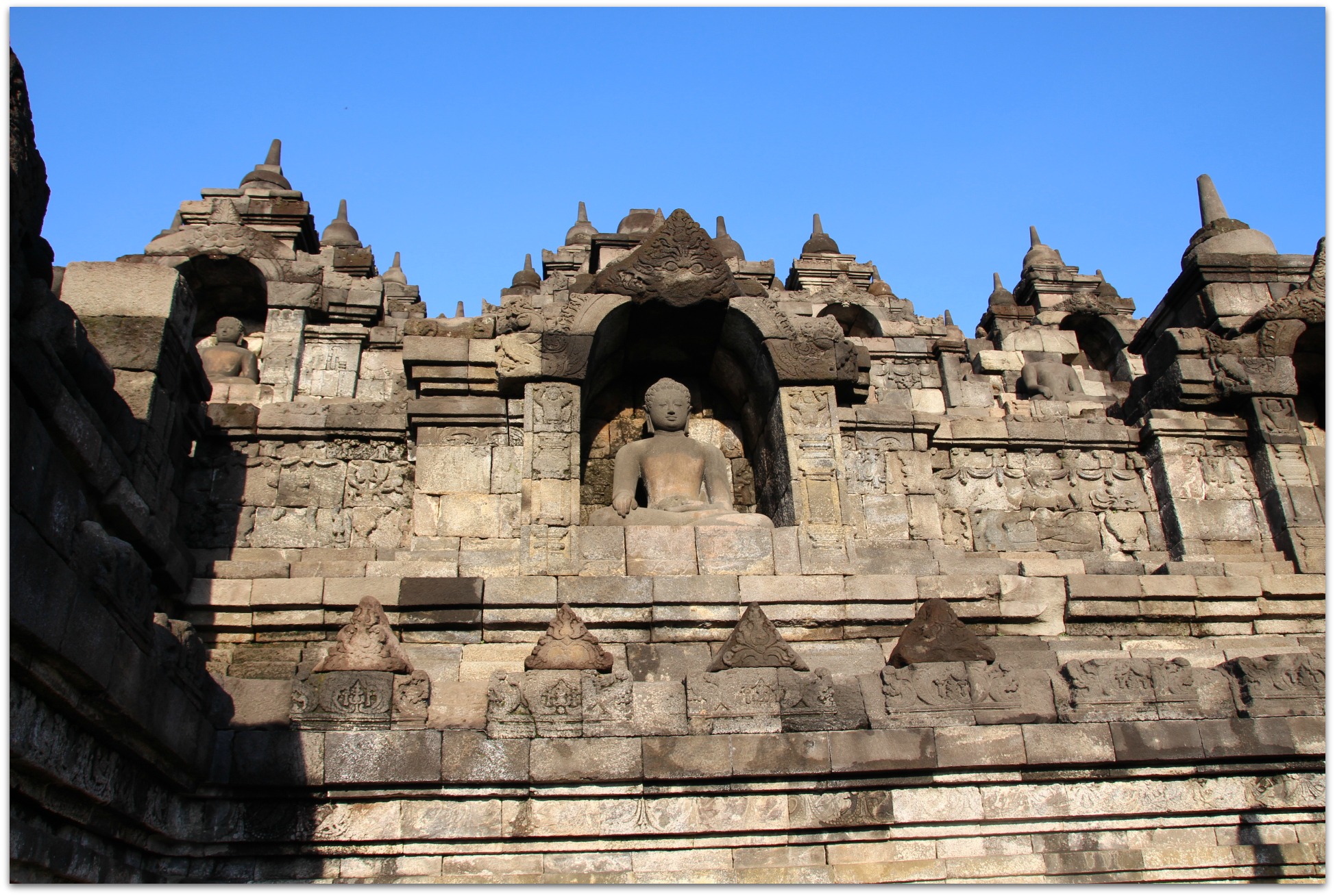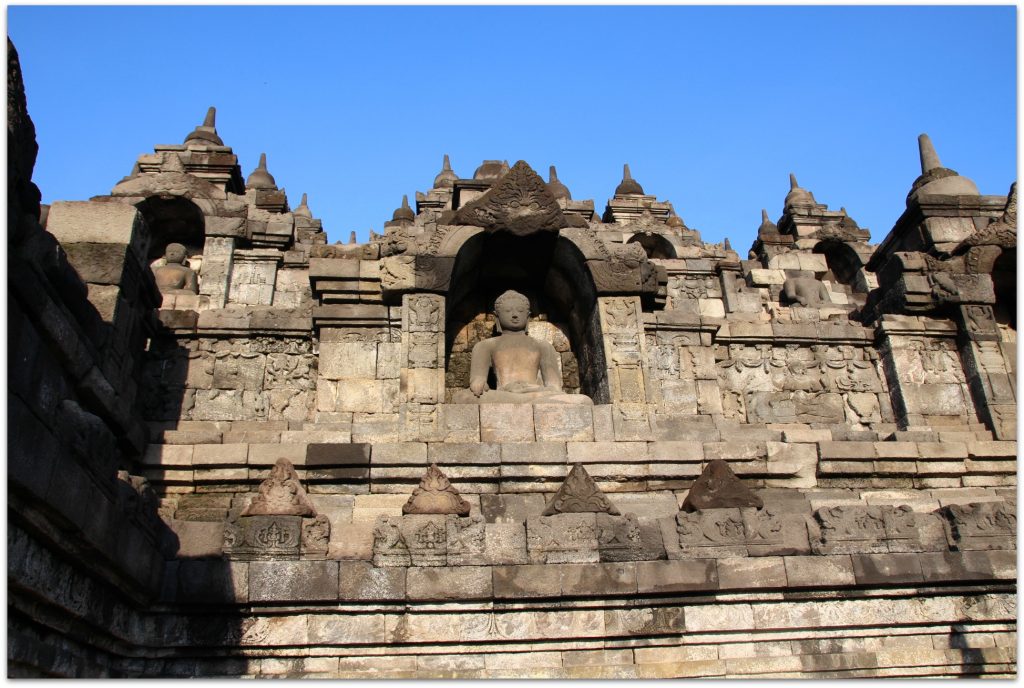 Designated a UNESCO World Heritage Site in 1991, the Temple is also considered to be one of the seven wonders of the world.
With the backdrop of mountains, including the active Mount Merapi volcano, the view is just breathtaking.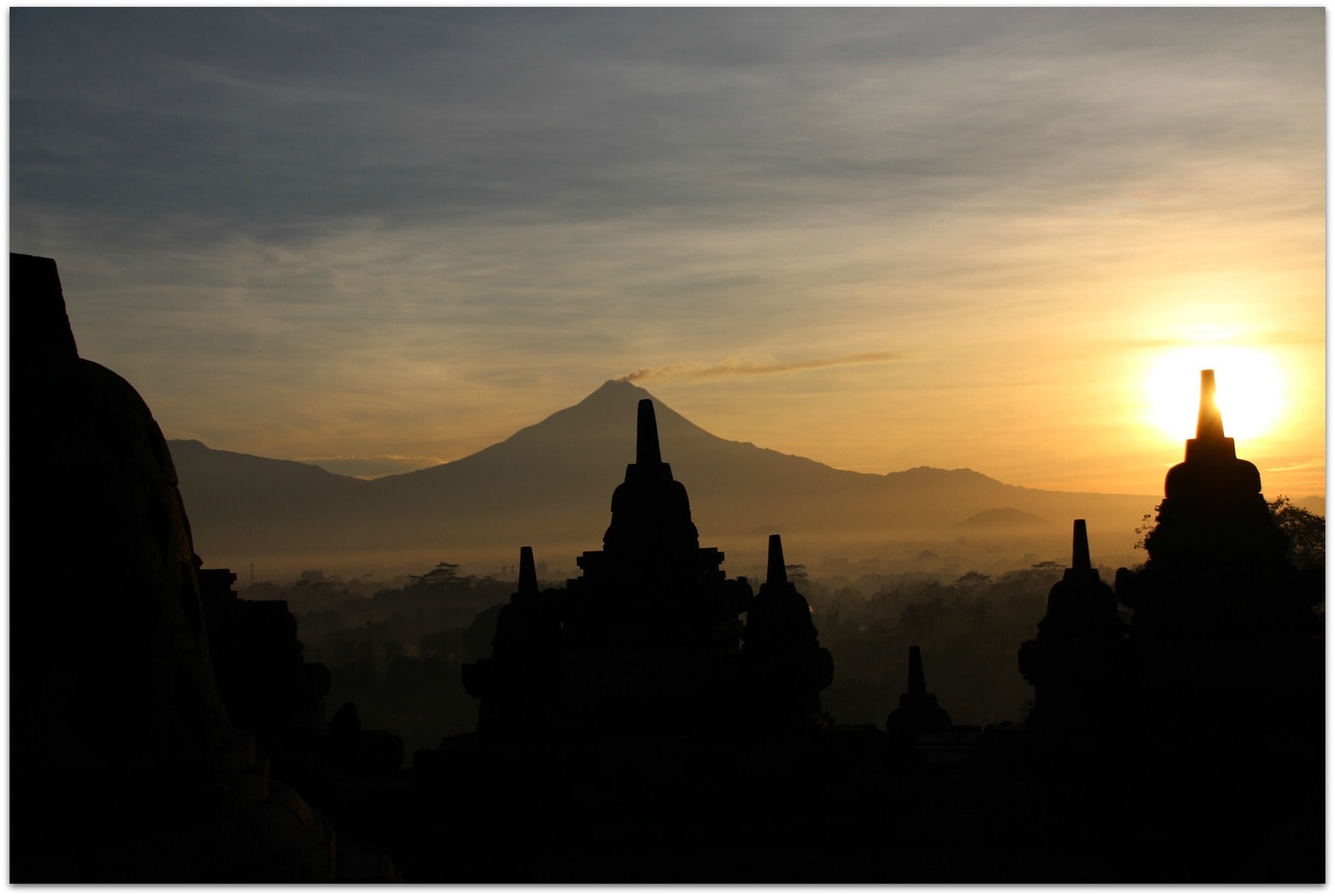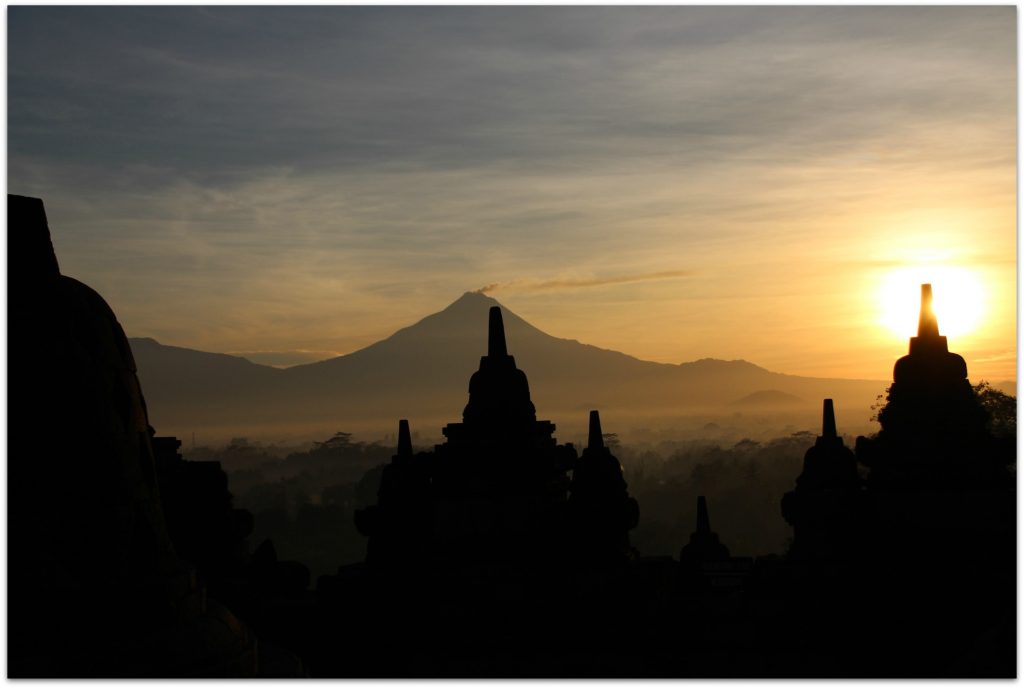 From all sides, the views from the Temple are stunning, even before you begin the journey inside.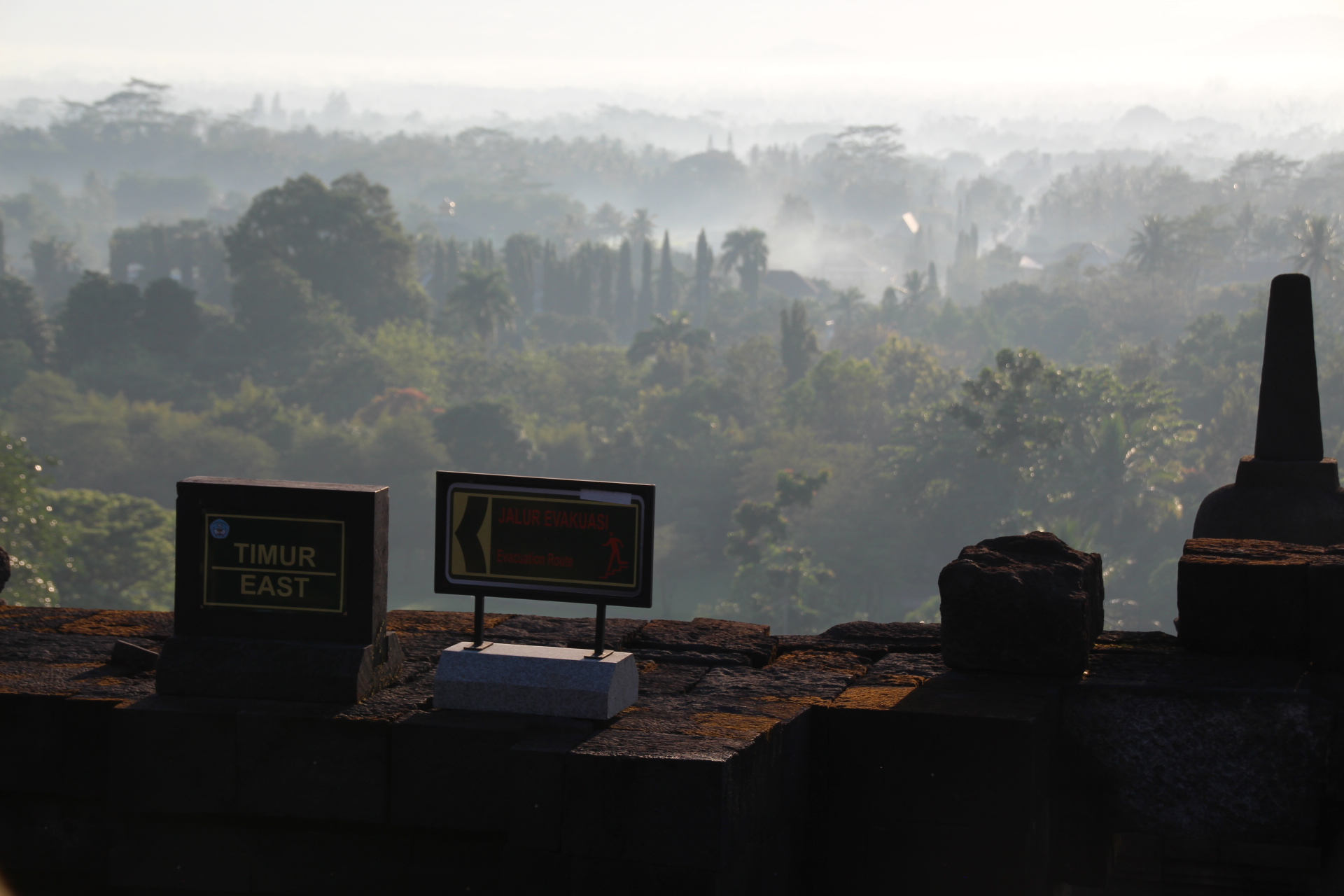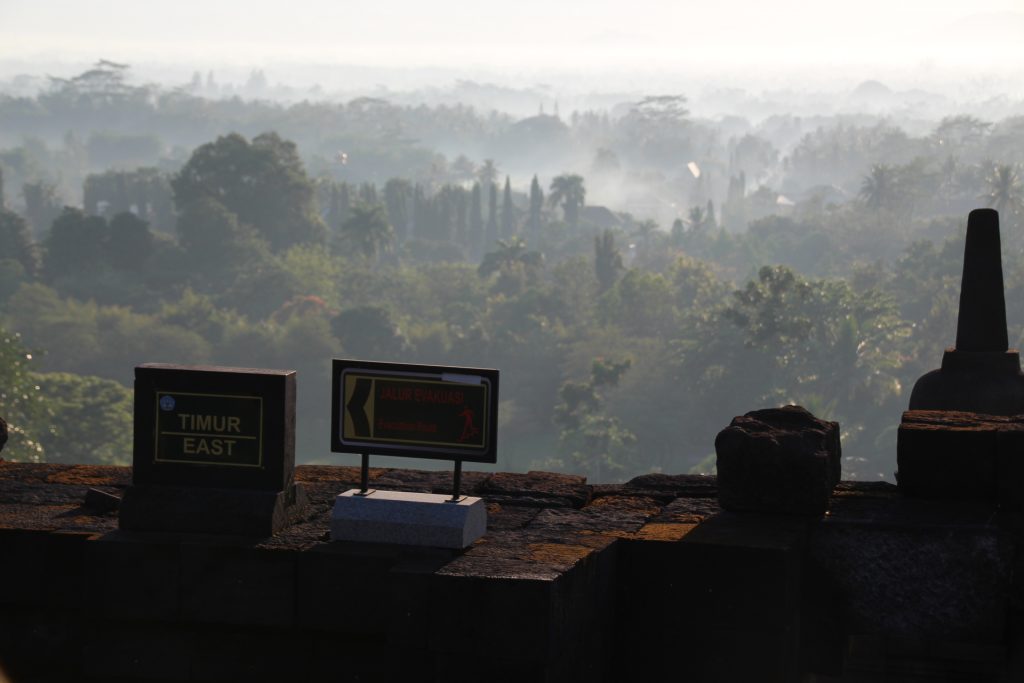 Climbing the stairs, the faithful are introduced to the stories and teachings of Buddha, called the Dharma. It is believed that as they walk around the Temple meditating on the spiritual messages of the sutra, it helps them to embrace enlightenment.
The Borobudur Temple brought pilgrimages from around Southeast Asia for hundreds of years.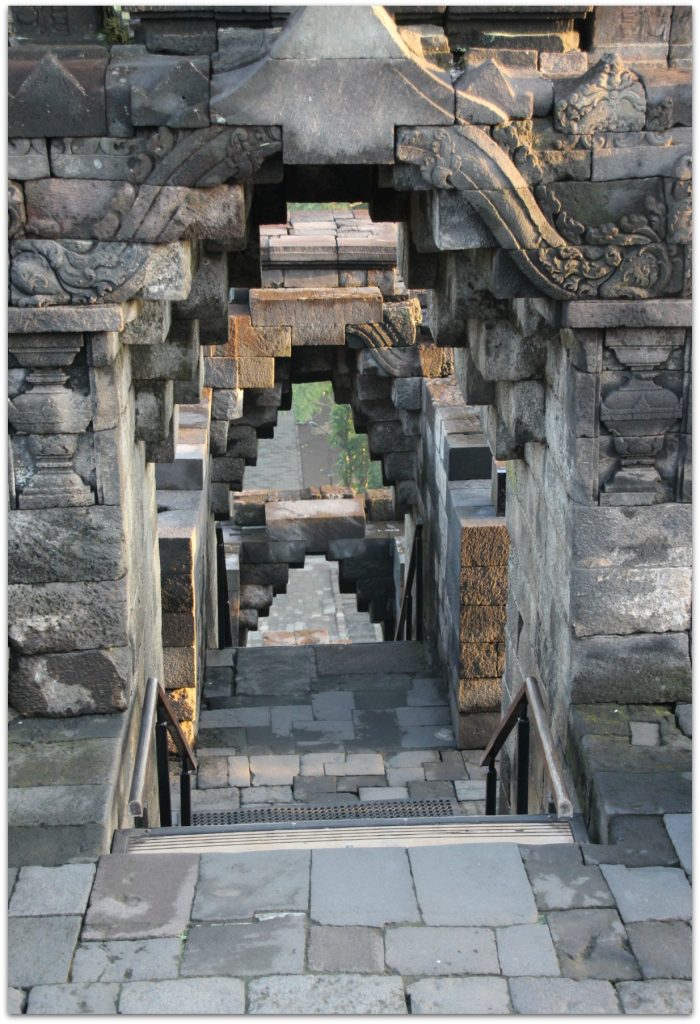 I don't know much about the Buddhist religion, but I was amazed at what had been achieved over 1,200 years ago to build this temple. In fact, it is said there are times of the year where the path of the sunrise illuminates the peak of the temple in a way that is surreal.
Doesn't it make you wonder how that was accomplished over a thousand years ago?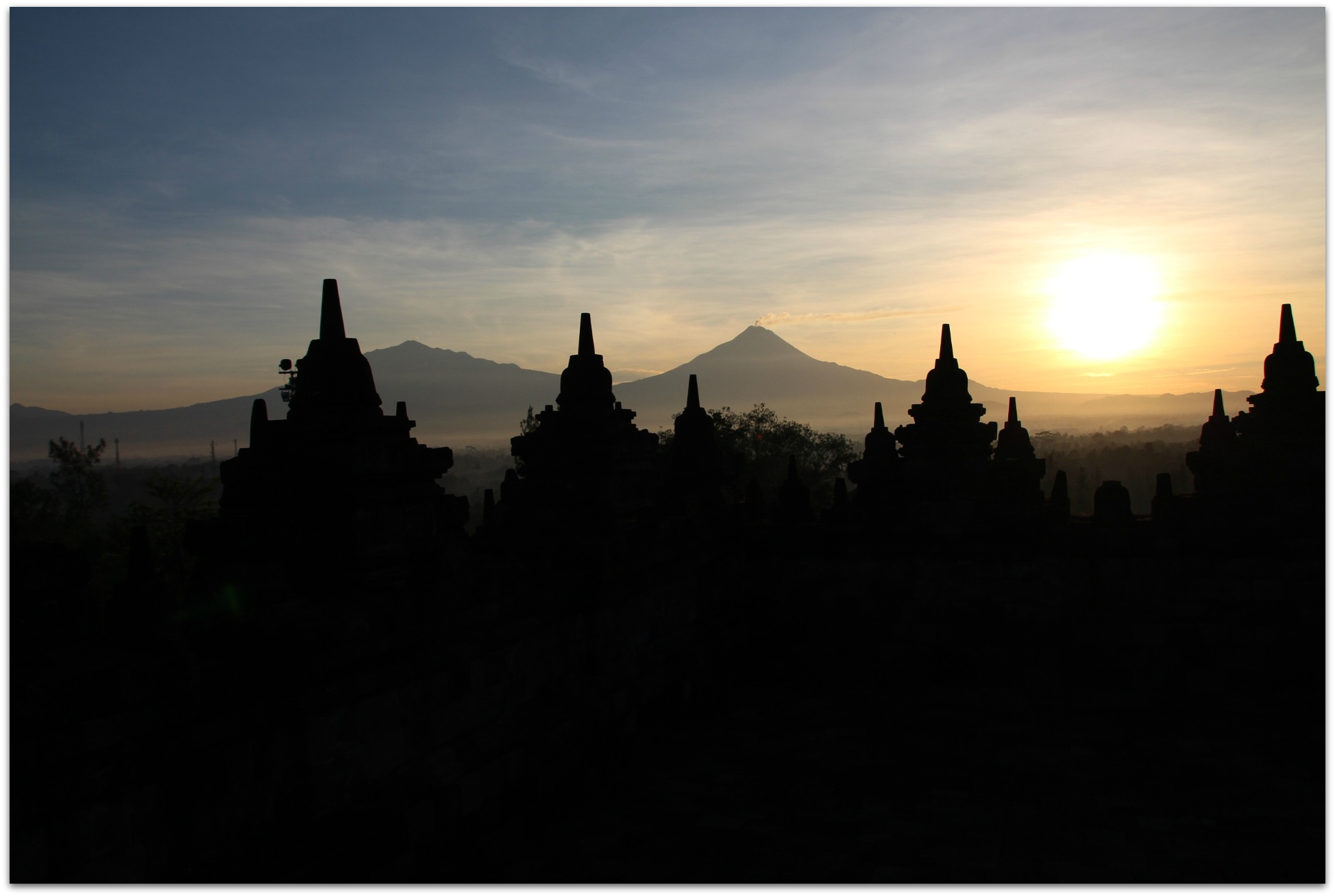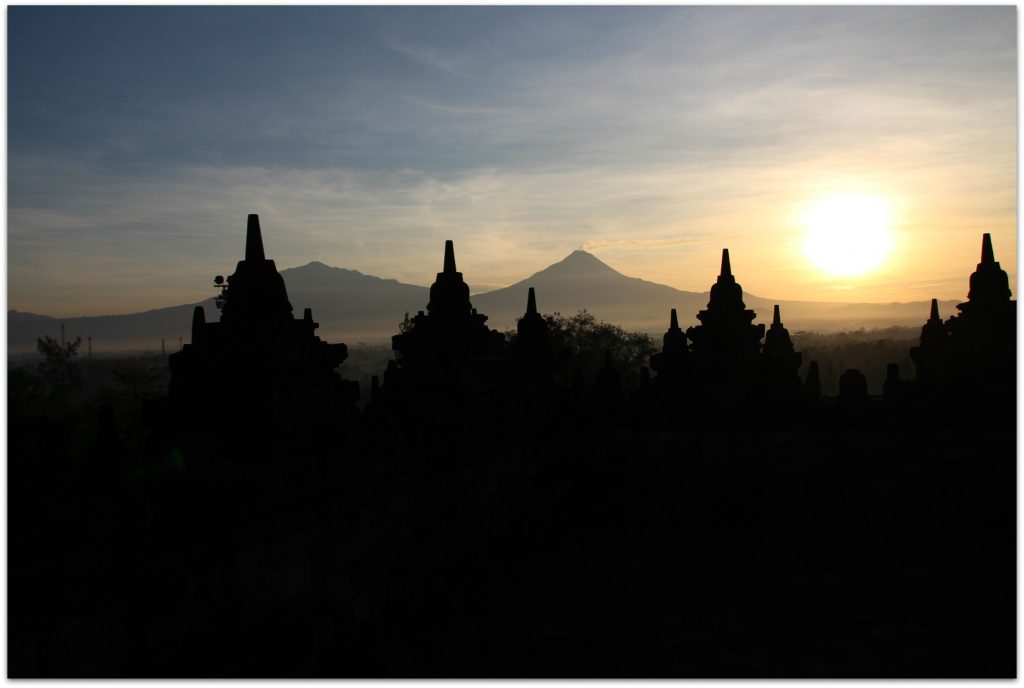 I was surprised at the easy access tourists have to the temple. I mentioned to our guide that there are many structures around the world, a lot in the United States, which are roped off, not accessible to tourists.
It would not be the same if you had to look from afar. Being able to see the panels up close was very special.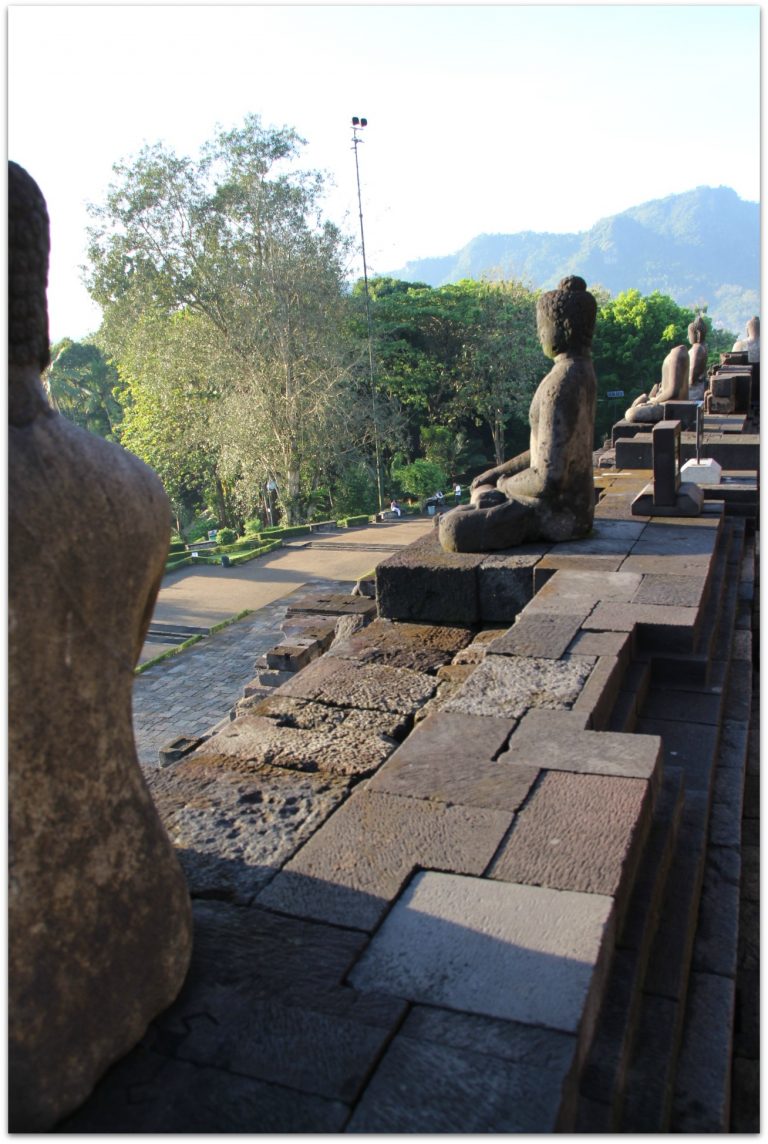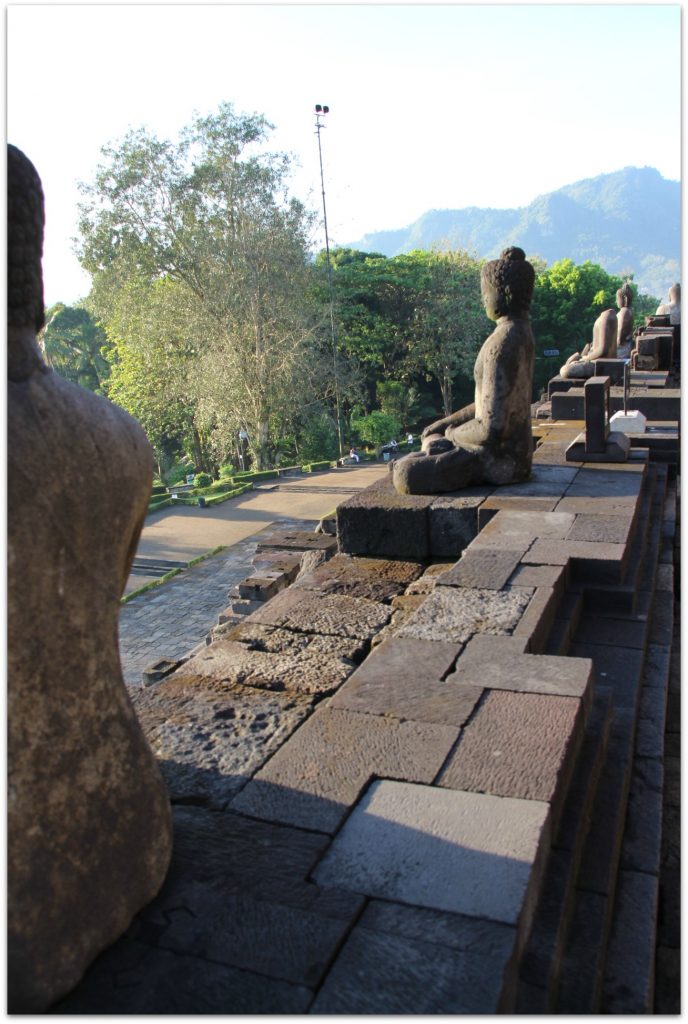 Borobudur is just 25 miles from Yogyakarta, and any hotel can tell you how to book a day trip. It's best to book from April to October, but don't miss seeing this treasure any time of year if you are visiting Indonesia.
To see more of what I did while visiting, check out learning traditional Indonesian Games , 24 hours in Gili T, and where to go for Raja Ampat diving.
If you're a foodie like me, you might also enjoy these Indonesian dessert recipes. Let me know if you make any of them!
The Indonesia Travel website has all the information you need to help you plan your journey. Ready to start packing?
More About Indonesia
Like our content? Follow us on Pinterest!