Learning about traditional Indonesian games was on our itinerary when we were exploring Bandung Indonesia - straight from the team who studies them, Komunitas Hong.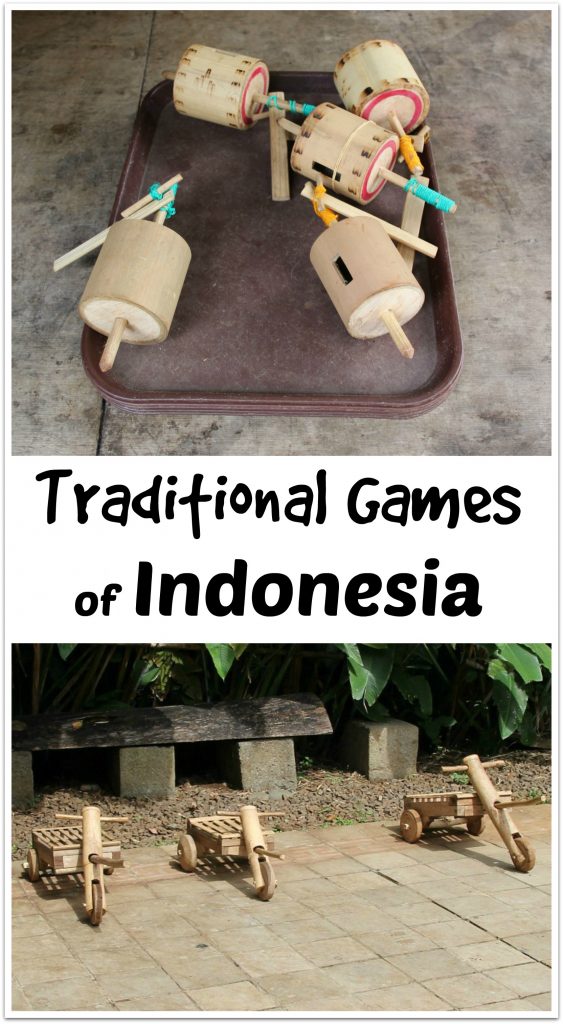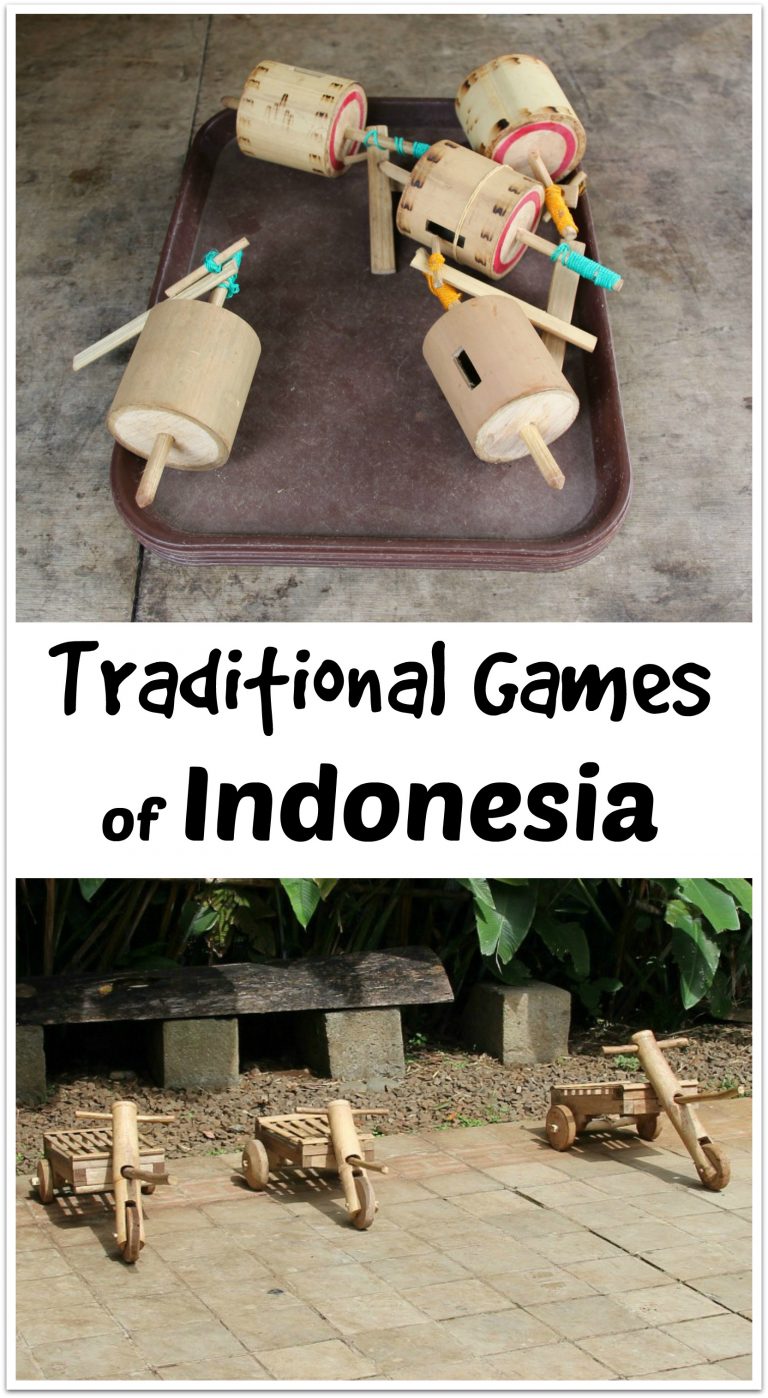 The people were so friendly and excited to show us their culture that by the time we were finished, I didn't want to leave.
Traditional Indonesian music accompanies many of the games.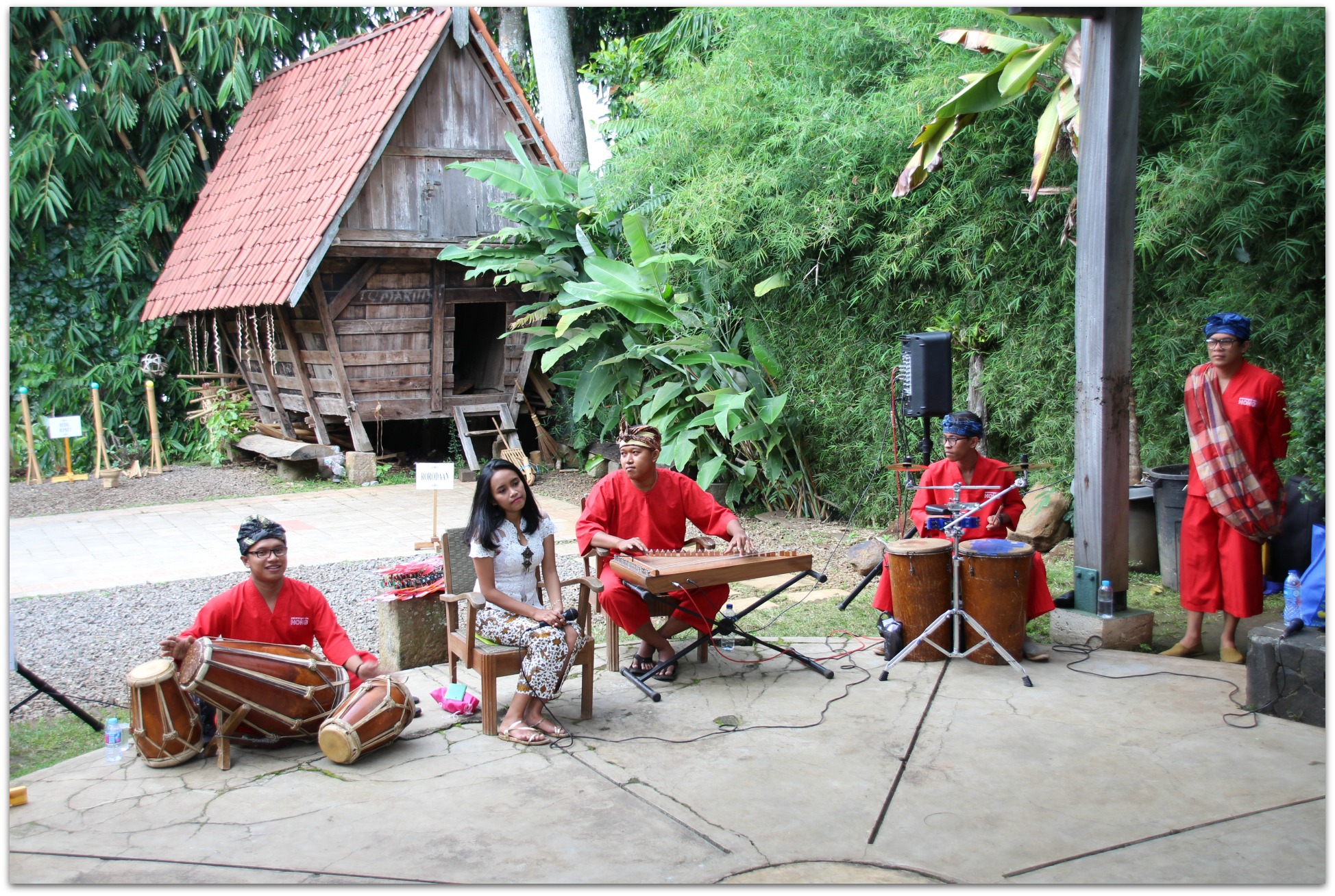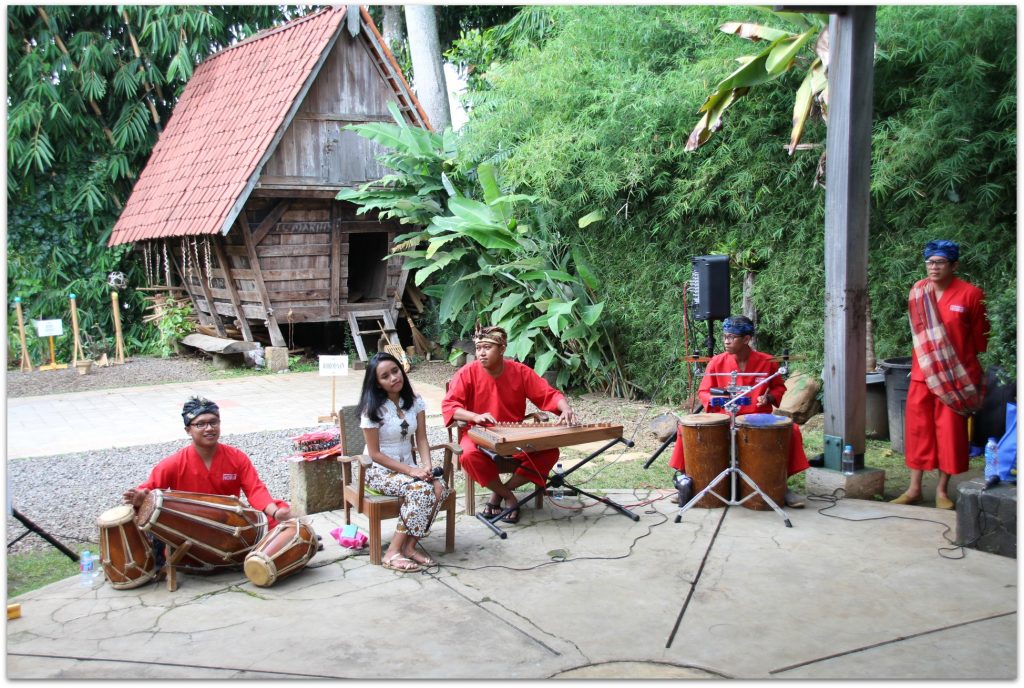 After doing a little research about Komunitas Hong, or Hong Community, I found out that this Community is not just about playing games. They are about preserving and continuing the memory of the traditional games of Indonesia.
Komunitas Hong is part of a much bigger picture. In fact, this group has been able to document 250 traditional Sudanese games, 213 traditional games from Central and East java, 50 types of traditional games from Lampung, and over 300 games from different parts of Indonesia.
Their desire is to be a research center for traditional and folk games throughout Asia as well as Africa. Little did we know how important these games were when we were there just having fun.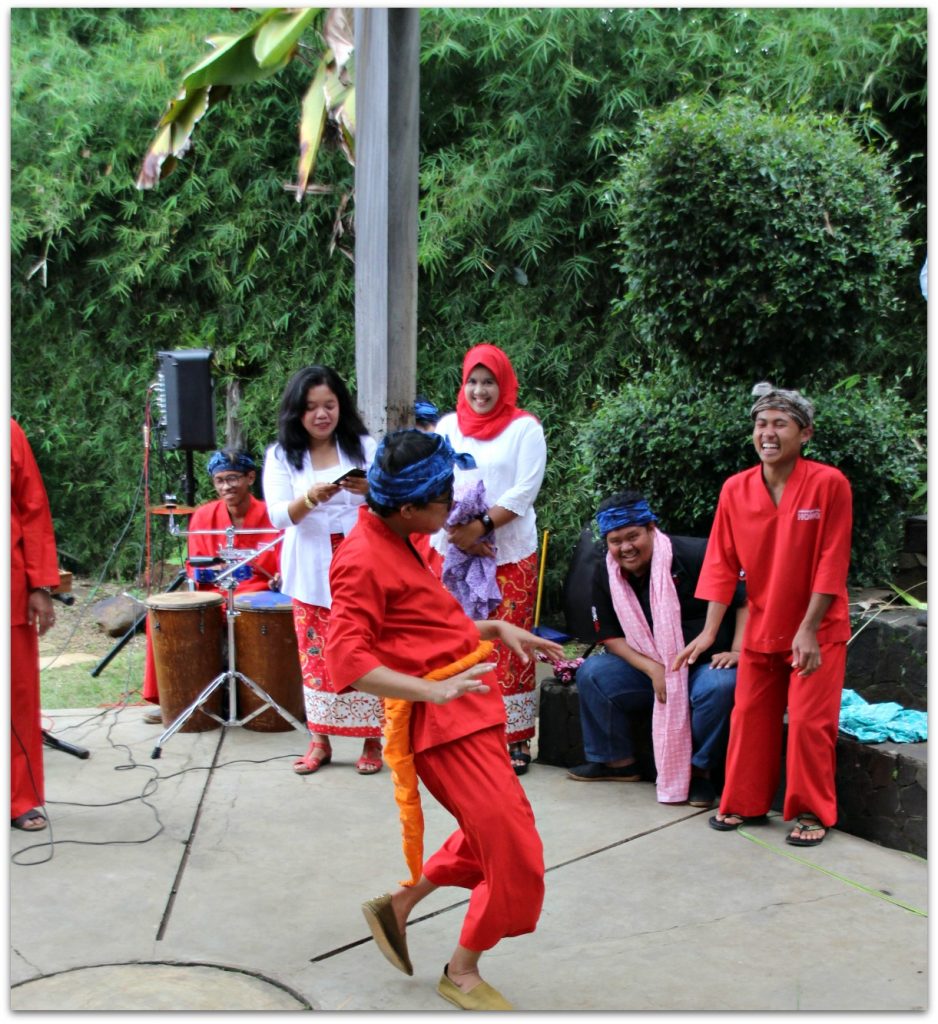 These traditional and folk games are almost always played in groups, or by at least two people. The games and toys are made of bamboo, leaves, rubber, coconut shells and leaves, banana fronds, wood, stone, bark, and even grass and seeds.
These games reminded me of being a kid and playing outside, building forts, and using what we found in nature to play with.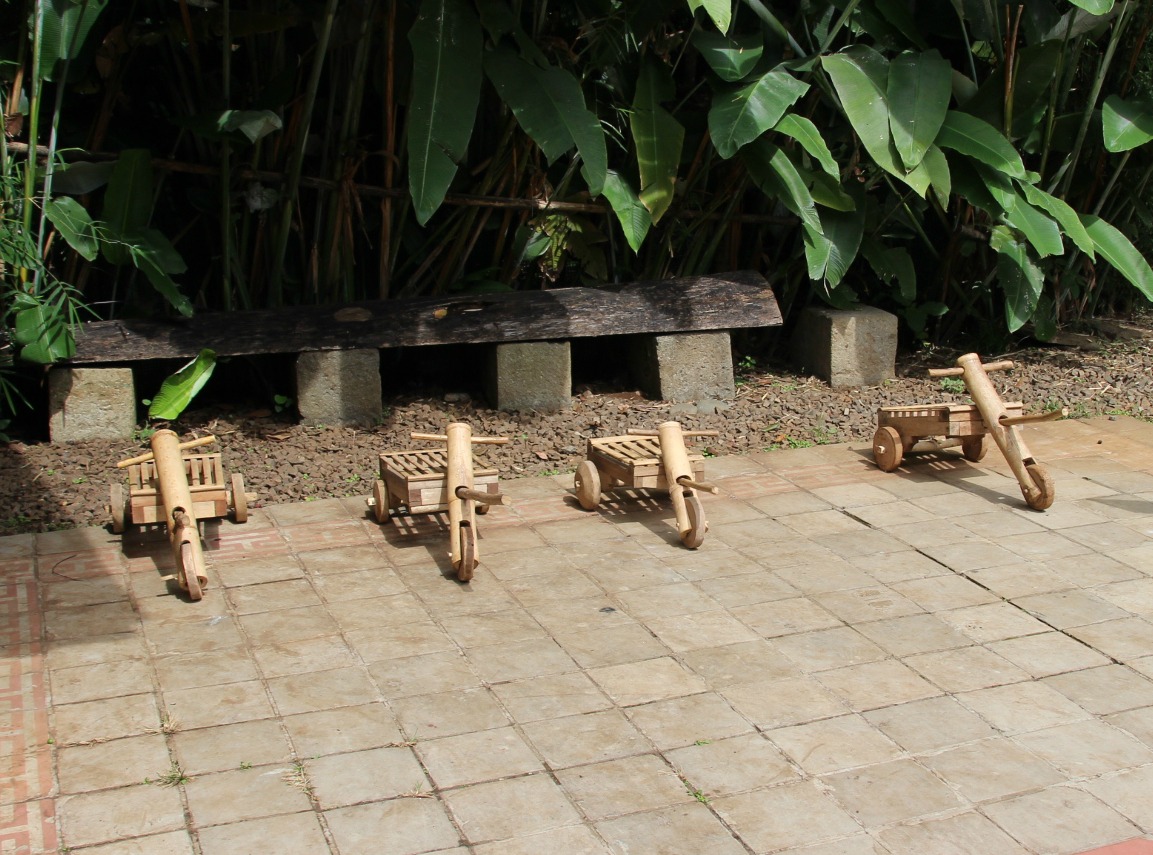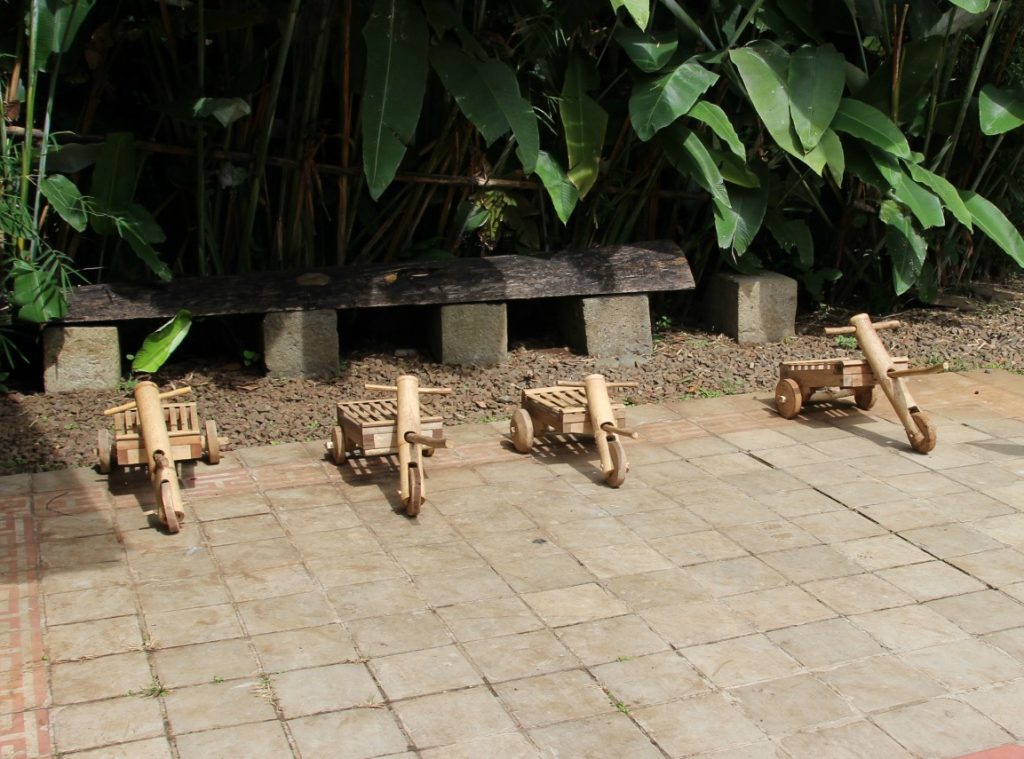 Mohammad Zaini Alif, also called Kang Zaini, has researched art and culture since 1996, starting the Komunitas Hong in 2005.
Surprisingly, he doesn't have an issue with the electronic games seen here in the US and in most other parts of the world. He feels they still are useful to train the child's abilities, but says in those games, the end result is winning or losing.
The games we played at Komunitas Hong had no end result, but just a lot of laughs and fun. I've always thought that is the best kind of learning. You learn to play well with others, take turns, and simply enjoy the company of friends.
We definitely enjoyed the company that day. The people who run Komunitas Hong were wonderful hosts. We even learned how to make a couple of toys while we were there.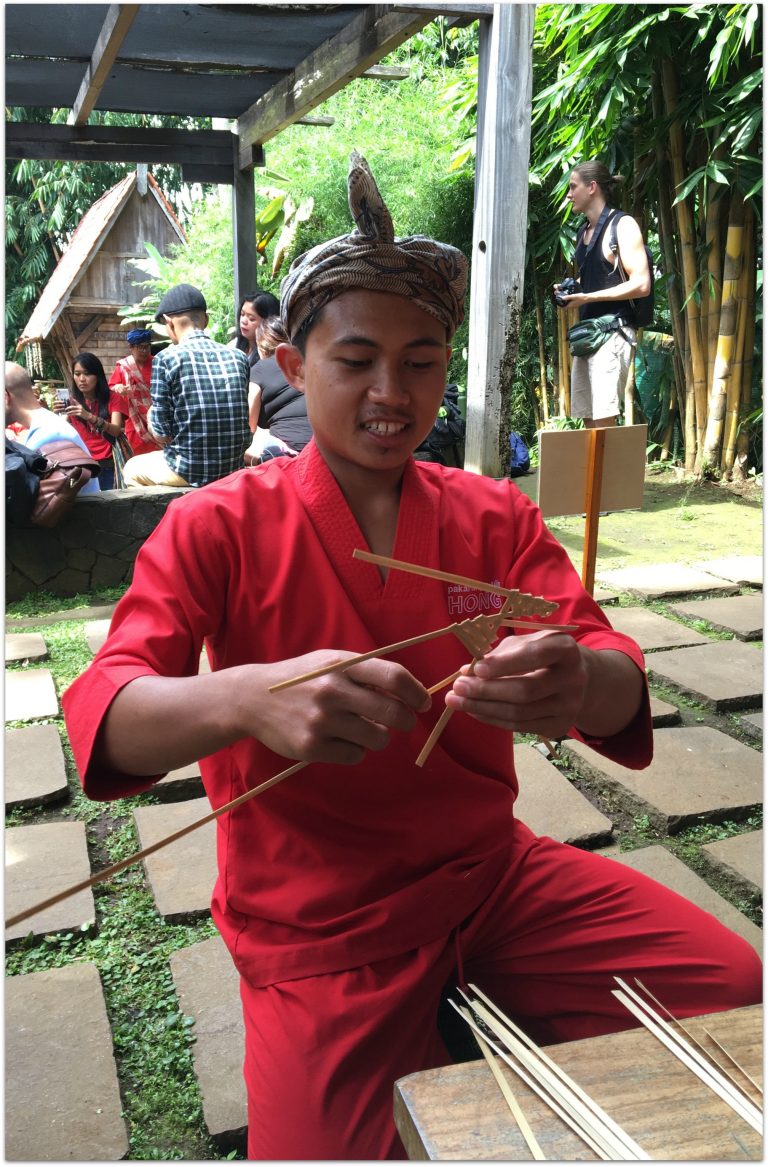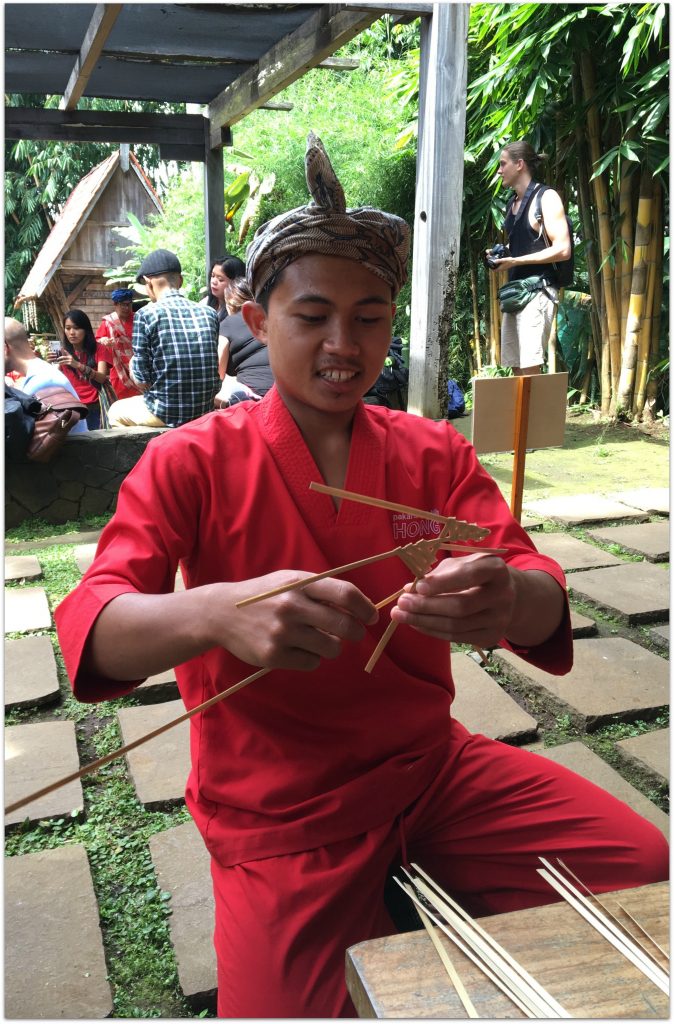 As hard as I tried, I could not make a bird like this, but they were nice enough to let me keep this one.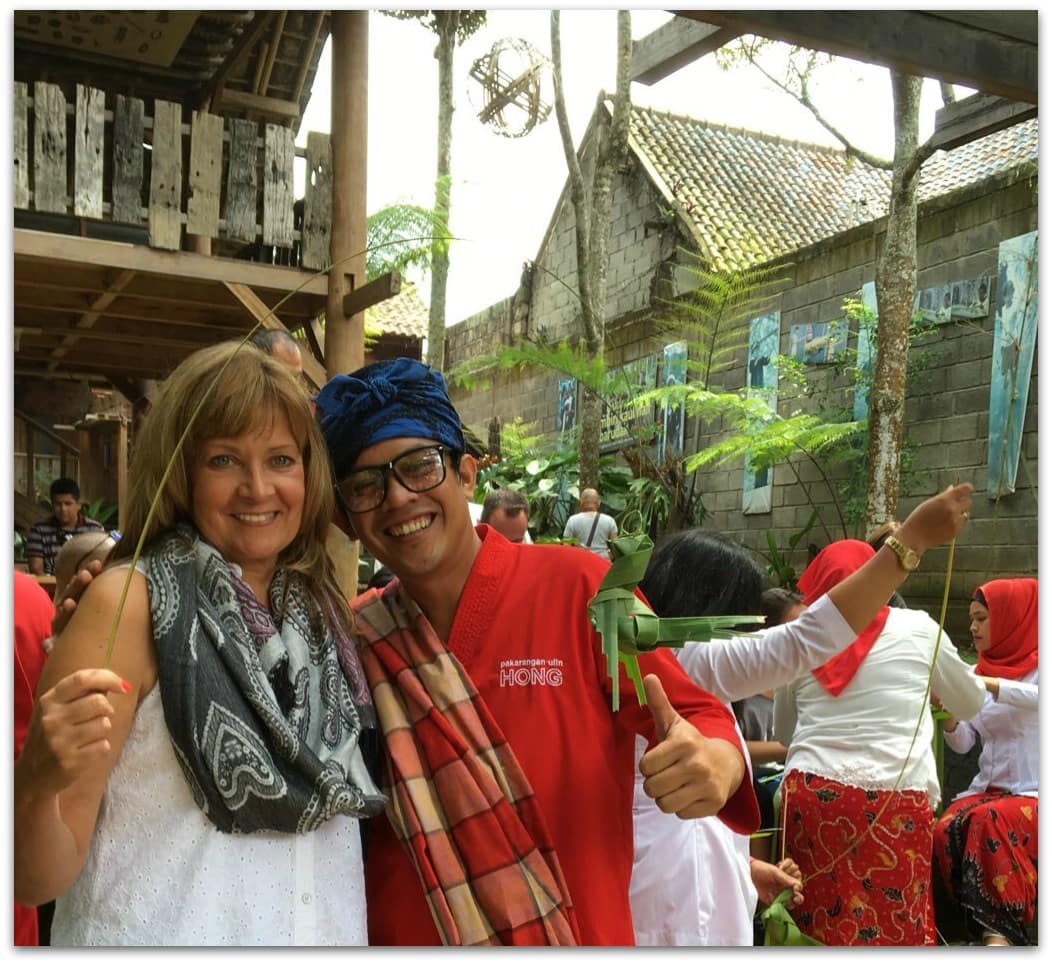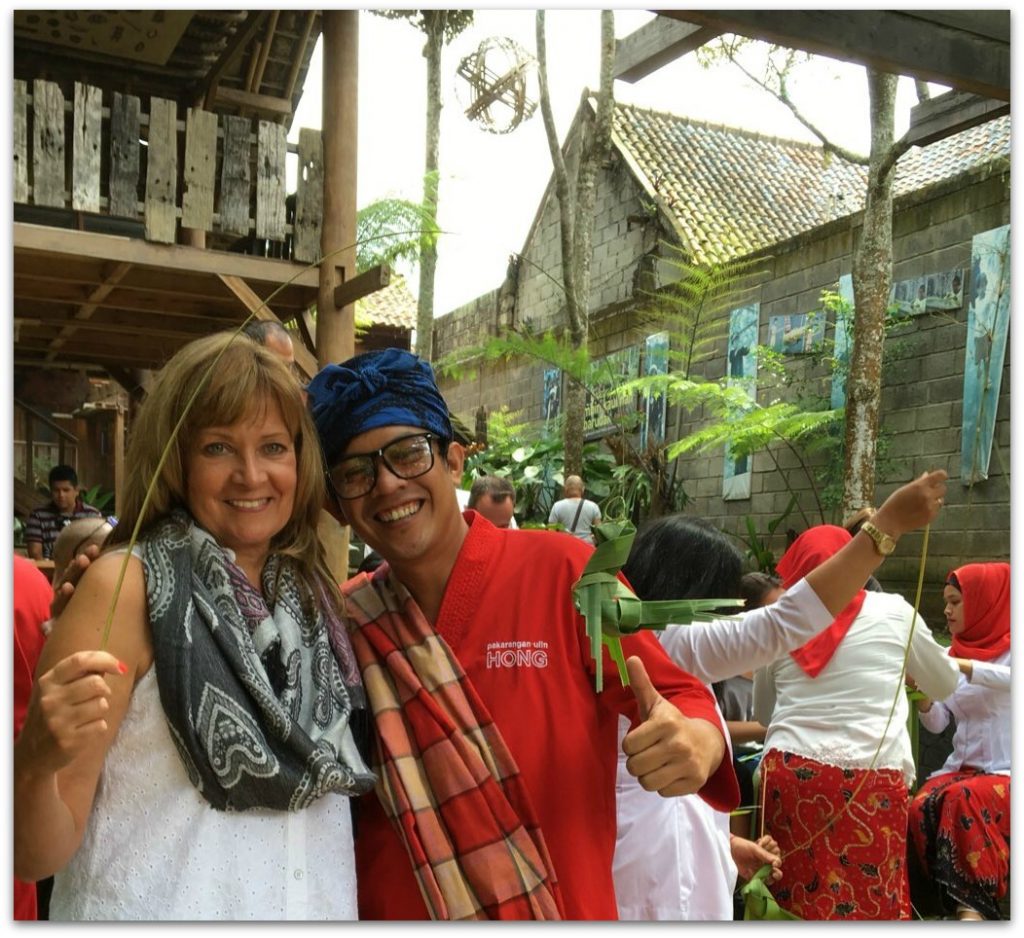 We were treated to a traditional Indonesian drink called Bandrek, made with cloves, cinnamon, and ginger, with strips of soft coconut floating in it. It was delicious.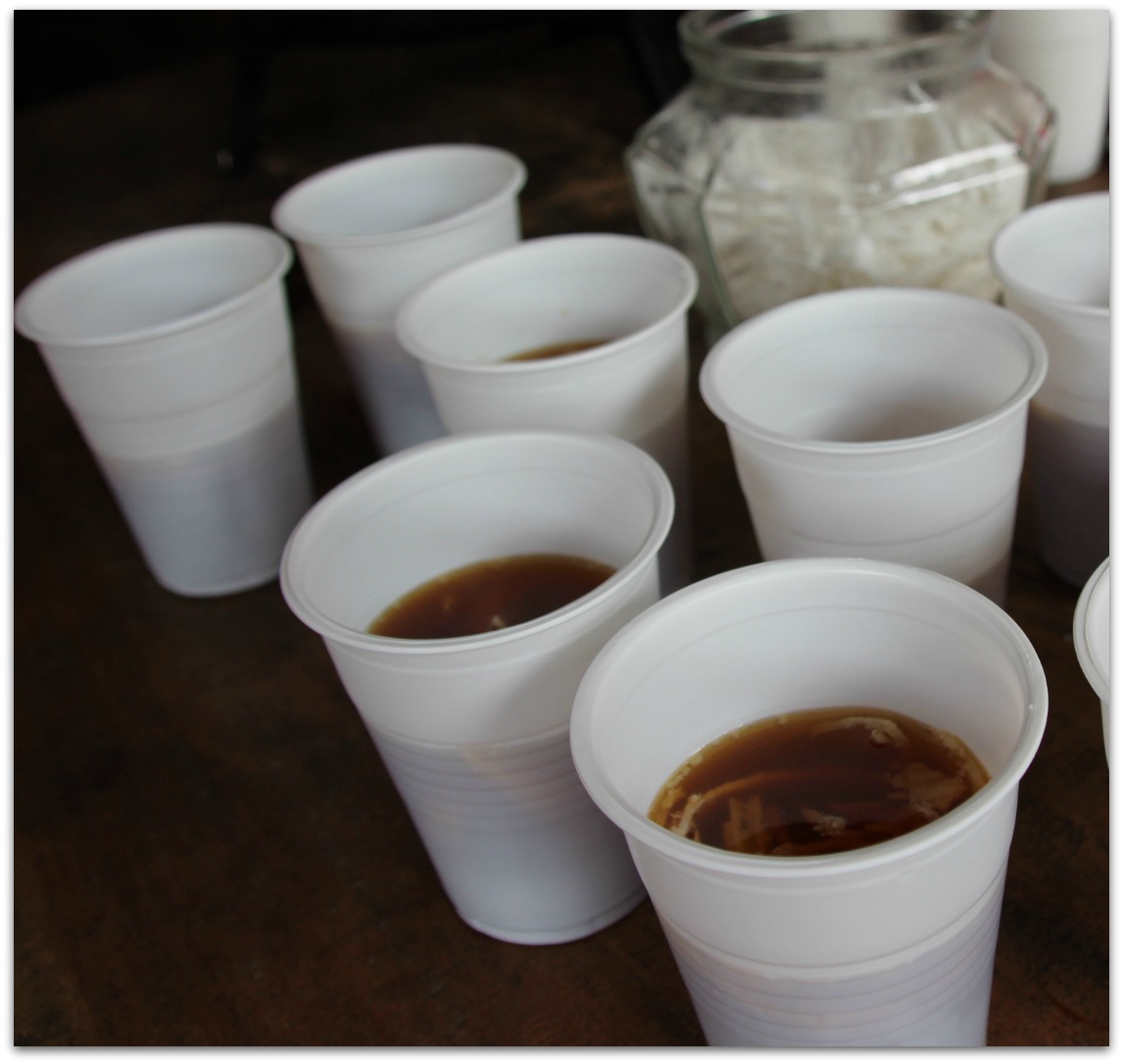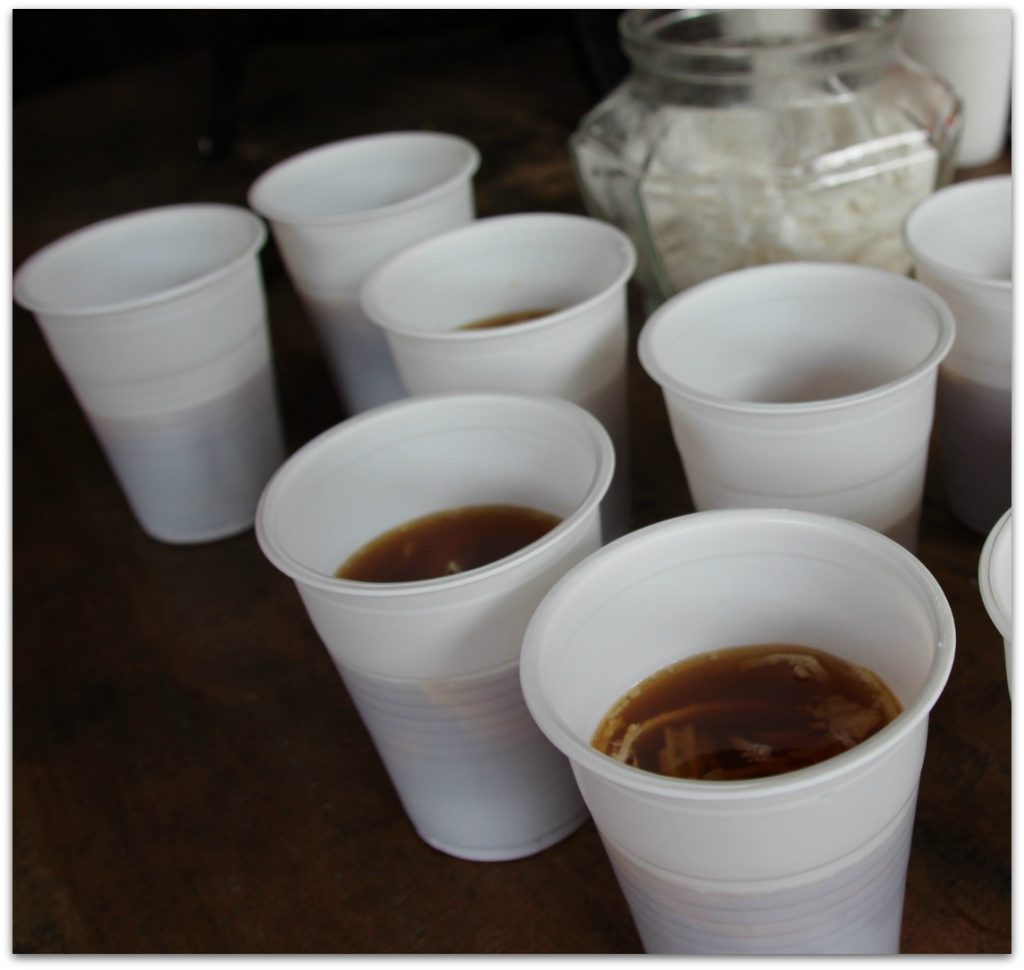 We were also served a popular snack of Indonesia, steamed bananas. I loved the food in every place we visited, especially the desserts!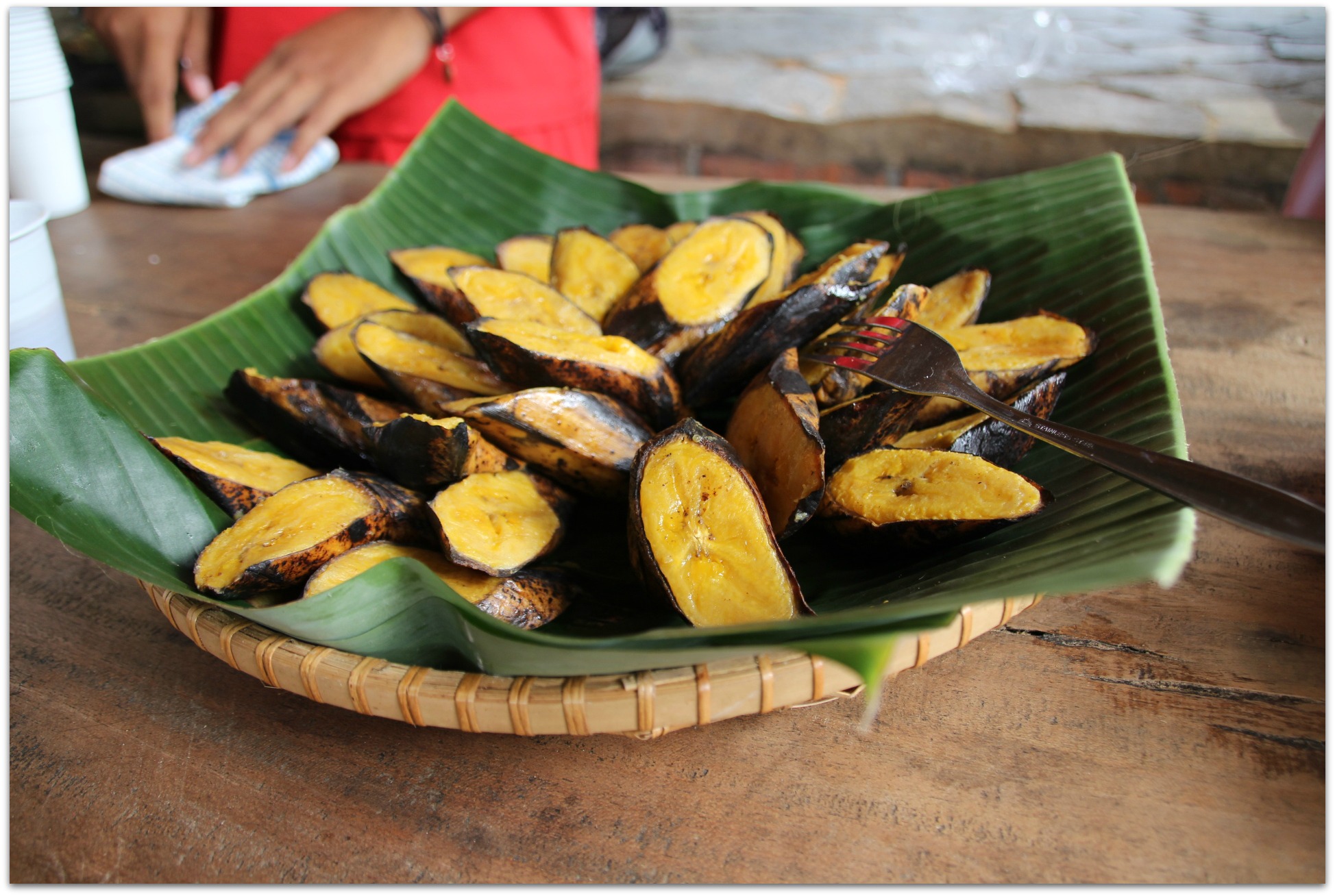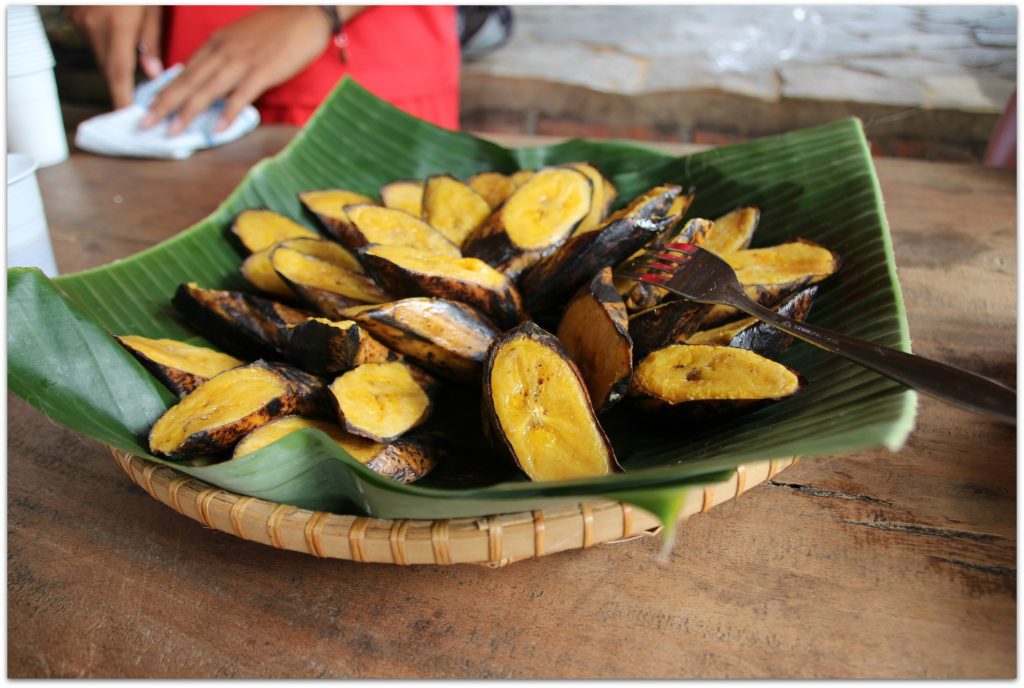 If you visit Indonesia, ask about the traditional games. We had a blast with the folks from Komunitas Hong. If you have plans to go to Bandung, spend some time there. The people are warm and welcoming.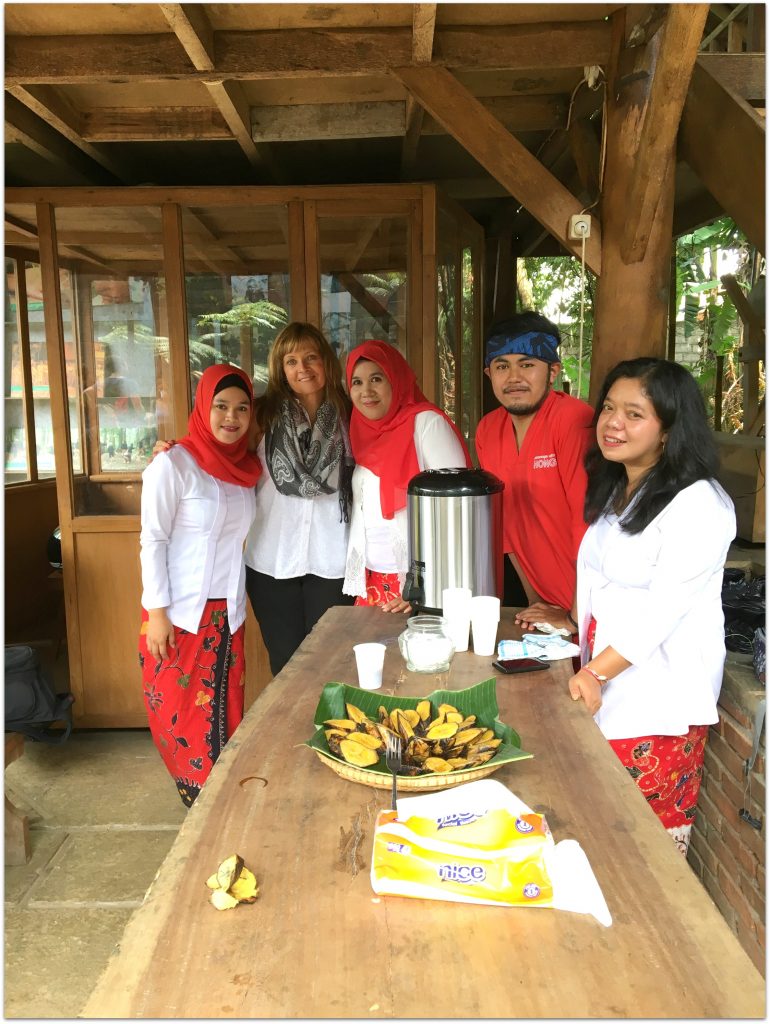 Planning to visit Indonesia? You'll find a wealth of information on the Wonderful Indonesia website. It's a great place to start your journey. Please come back and let me know if you have questions or are planning a visit. I'd love to hear about your experience.
Where is Komunitas Hong located?
 The Komunitas Hong is located at Ulin Dago Pakar, Jl. North Bukit Pakar no 35, in the courtyard. 
More Indonesia
Like our content? Follow us on Pinterest!