The Indonesian food I had when I toured the country in the fall of 2016 was some of the best food I've ever eaten in my life. Already being a fan of Asian food, I was in heaven!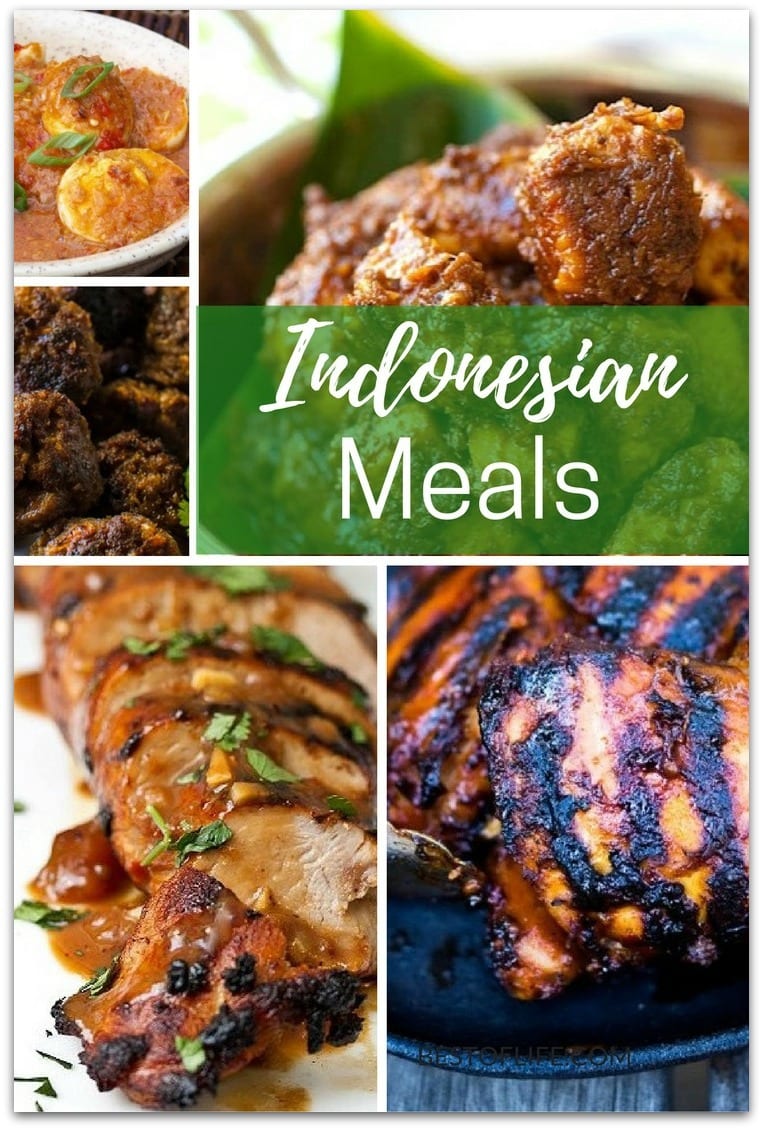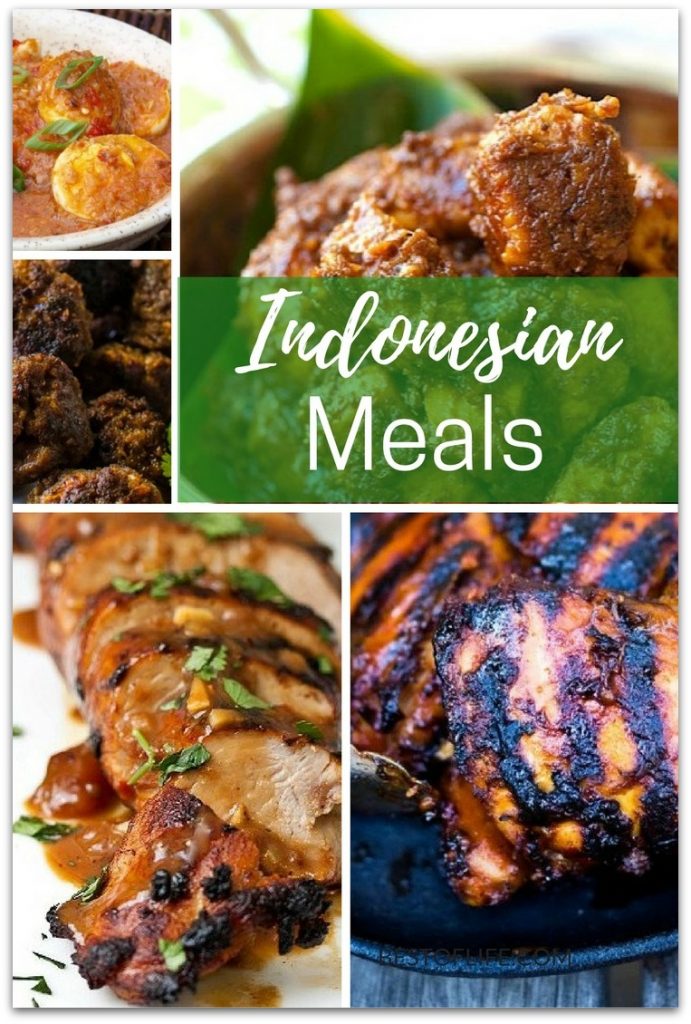 I was told before I left that I would be eating a lot of seafood, chicken, and rice. All my favorites! I could live on just eating those foods!
One of the best ways to sample another land is through food. Once you have the recipes, you can shop for ingredients and then use your kitchen table as a vehicle to that country.
If you have kids at home, you could even talk about the country or perhaps play some of the traditional games after dinner. My kids always loved learning that way.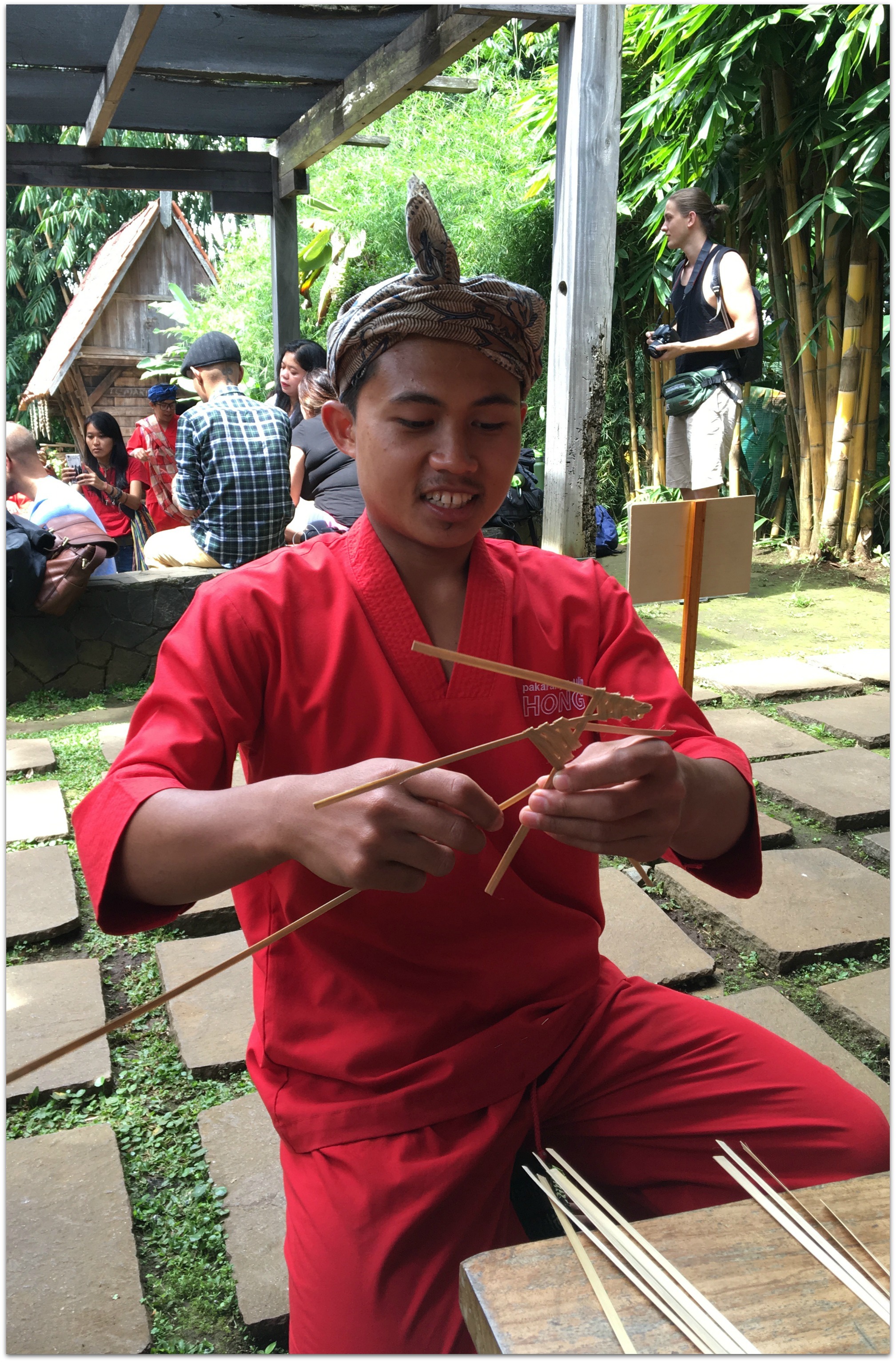 The beauty of Indonesia was breathtaking. I hope to go back again to see more of Gili Trawangan, Raja Ampat, and Bandung. Bali is also on my bucket list. I've heard it's amazing. The people were so friendly everywhere we went. I really hated to leave!
At least I can have a taste of the country with these recipes for traditional Indonesian food. These recipes bring together many different regions throughout history. When all these areas come jointly with the indigenous ingredients, they create something truly amazing. Travel to Indonesia during your next family meal and enjoy.
Recipes for Indonesian Food
Indonesian Barbecue Chicken | Cafe Sucre Farine Doesn't this look amazing? And it's a slow cooker recipe, so fix it and forget it! My favorite kind of meal!
Mie Goreng (Stir-Fry Noodles) | Seonkyoung Longest
Indonesian Spicy Eggs | Feral Kitchen
Indonesian Fried Rice | Kitchen Sanctuary
Indonesian Chicken Curry | The Wanderlust Kitchen
Fried Noodles | Indonesian Original Recipes
Soto Ayam (Soup) | 196 Flavors
Indonesian Honey Garlic Chicken | Little Spice Jar
Spicy Indonesian Street Cart Noodles | Delightful Delicious Delovely Blog
Indonesian Fried Rice | Vikalinka
Indonesian Grilled Pork | Grill Lovers
Dadar Jagung (Corn Fritters) | Indonesia Eats
Indonesian Beef Ribs Soup | Daily Cooking Quest
Chicken Rendang | Rasa Malaysia
Grilled Sambal Chicken | Feasting At Home
Pork Tenderloin | Tide and Thyme
Young Jackfruit Curry | What to Cook Today
Indonesian Fried Cauliflower | Eat Drink Paleo
Indonesian Beef Meatballs | The Flavor Bender
Curry With Fish | Wander Cooks
You may also enjoy these recipes for delicious Indonesian Snacks!
Where to Stay When Visiting Indonesia
Though traveling to Indonesia does take a lot of time, knowing where to stay when you fly into Jakarta makes it easier. After a good night's sleep, you'll be refreshed and ready to explore. I picked up a travel guide before I left and it was so helpful to learn about the different regions before I arrived in the country.
Please let me know if you visit Indonesia. I'd love to read about your travels there!
And if you're intimidated about traveling around Asia, consider taking a cruise. I went on the Holland America Maasdam 20-day Southeast Asia cruise and saw six countries and only unpacked once. What could be better than traveling like that? Spend one day in Singapore before or after your cruise. It's a great city!