With so many different hotels to choose from, it's hard to know where to stay in Beverly Hills.
I've stayed in wonderful hotels I didn't expect to be so great, and I've stayed in a few that I expected to be fabulous that were not at all. You just never know, so it's good to get the scoop from someone who has spent time in the area.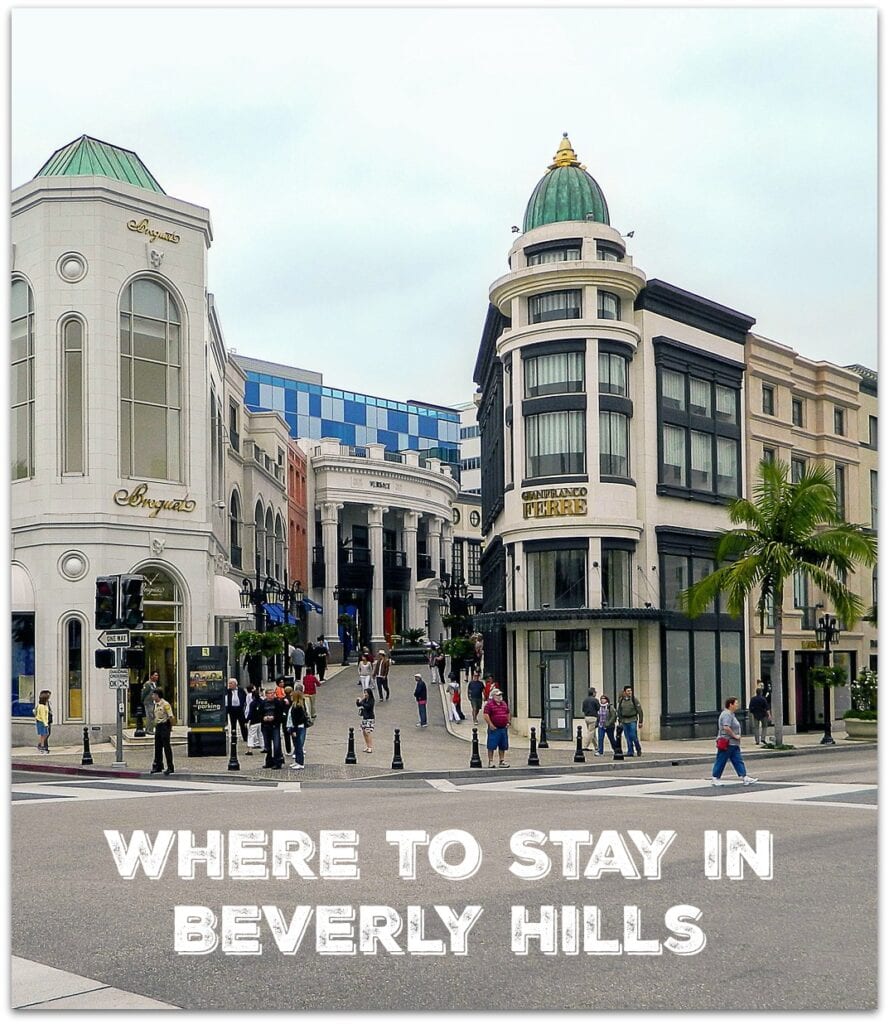 If you're looking for a hotel right in the heart of Beverly Hills, you've got to check out Sixty. This Beverly Hills hotel is one of five, with three locations in New York City, one in Miami, and soon to be a sixth in Montreal.
Located at the foot of the Hollywood Hills, the Beverly Hills location is close to everything, but far enough away that you'll get a restful night's sleep away from the craziness of downtown Hollywood.
"No longer is a hotel just a bed, a bath, and a mini-bar.
It is a way of life, emblematic of guests' personal tastes." ~Sixty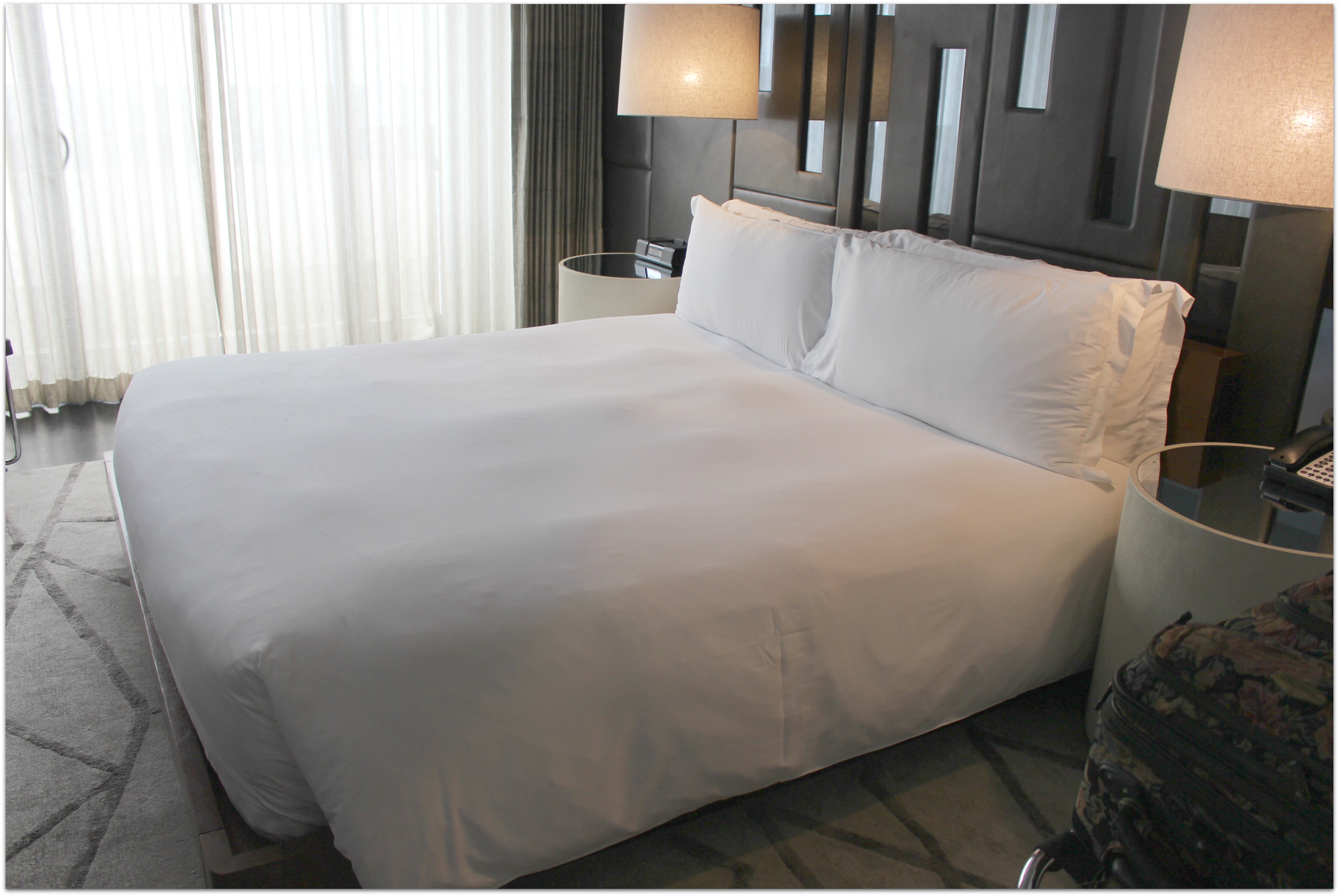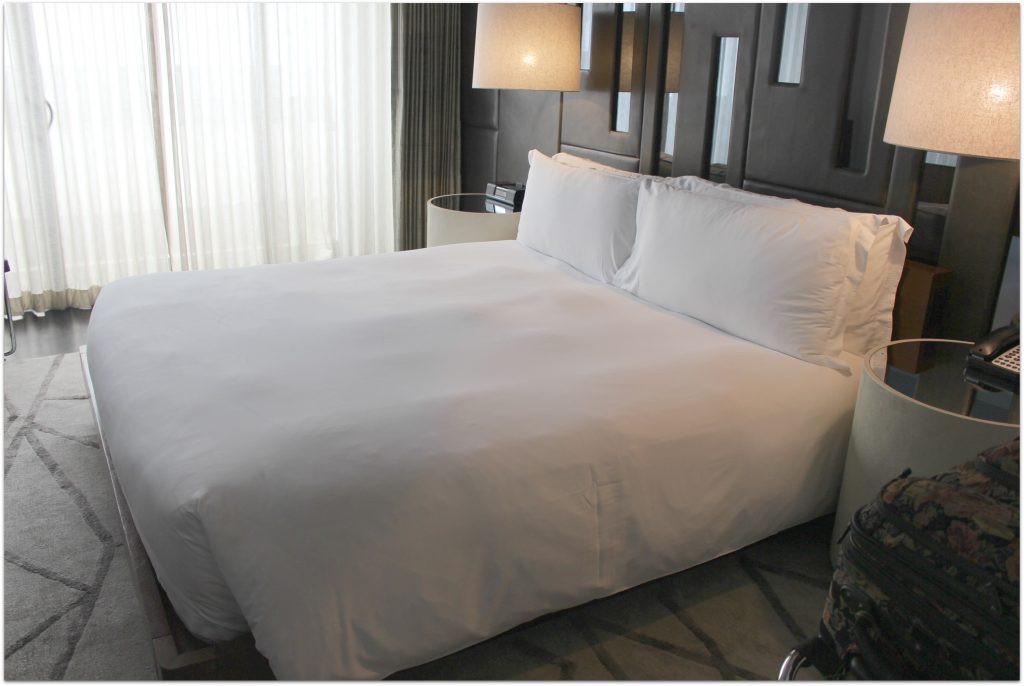 The Sixty is serious about spoiling their guests. I stayed in a Queen Superior Room when I was in Beverly Hills for a press event. 
The room opens into a stately 220 square feet of ebonized hardwood flooring. But you don't step onto a bare floor when you slide out of the custom-made 400-count linens. A supple area rug is placed underneath to greet your feet in the morning.
The Queen Superior Room is one of eight choices at Sixty. Need more space? Choose from a King Deluxe, Double Deluxe, Studio King, King Suite, Wilshire Suite, Sixty Suite, and finally the Penthouse.
Do you bring along your music when you travel? There is a conveniently placed iPod docking station that's located on one of the two tables set on either side of the bed.
The walls and bedside tables are amply decorated with a modern, yet classic, touch in mind. A mini-bar filled with delicious Dean and Deluca created snacks and a bottle of Coppola wine, all available for purchase, completes the main area of the room.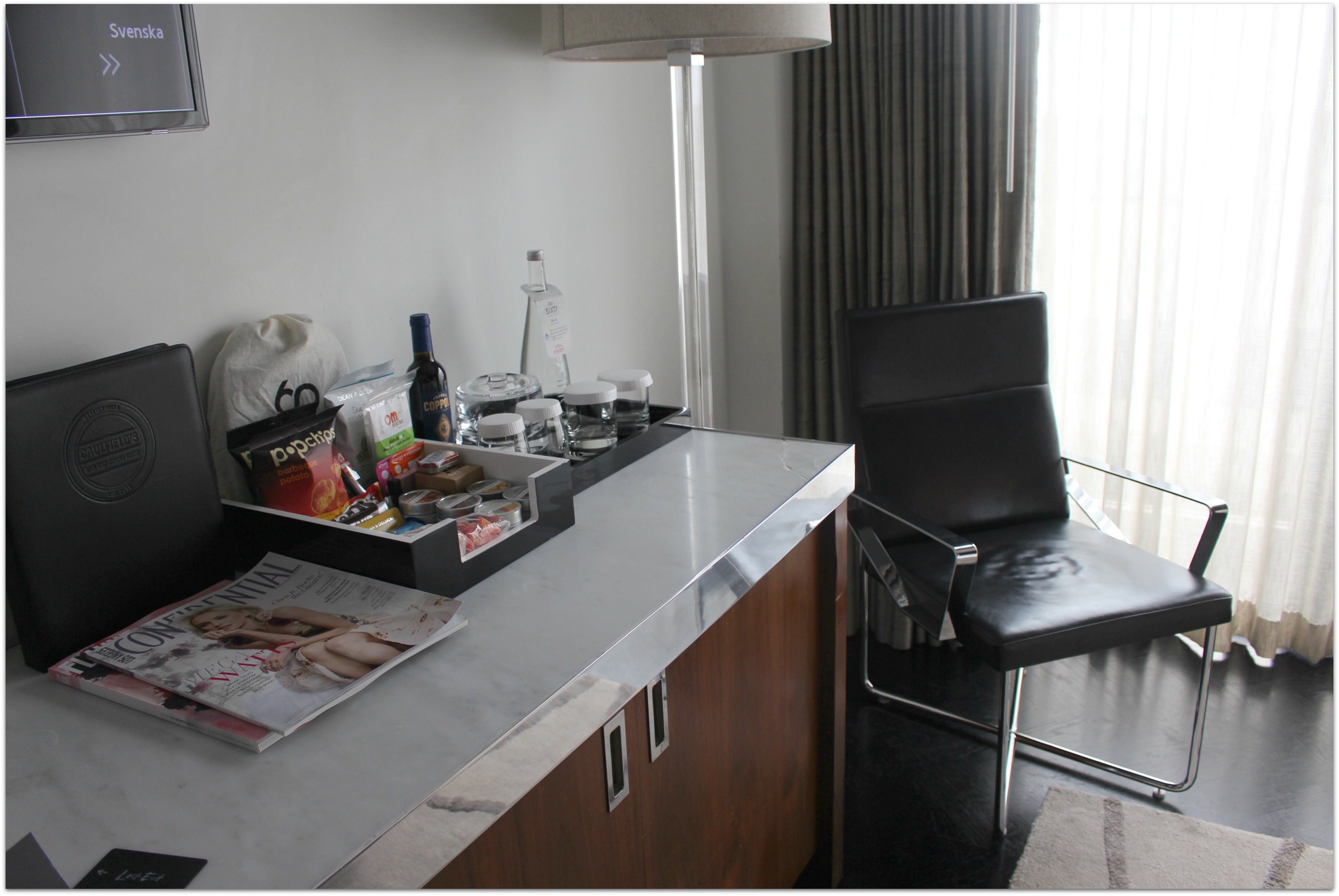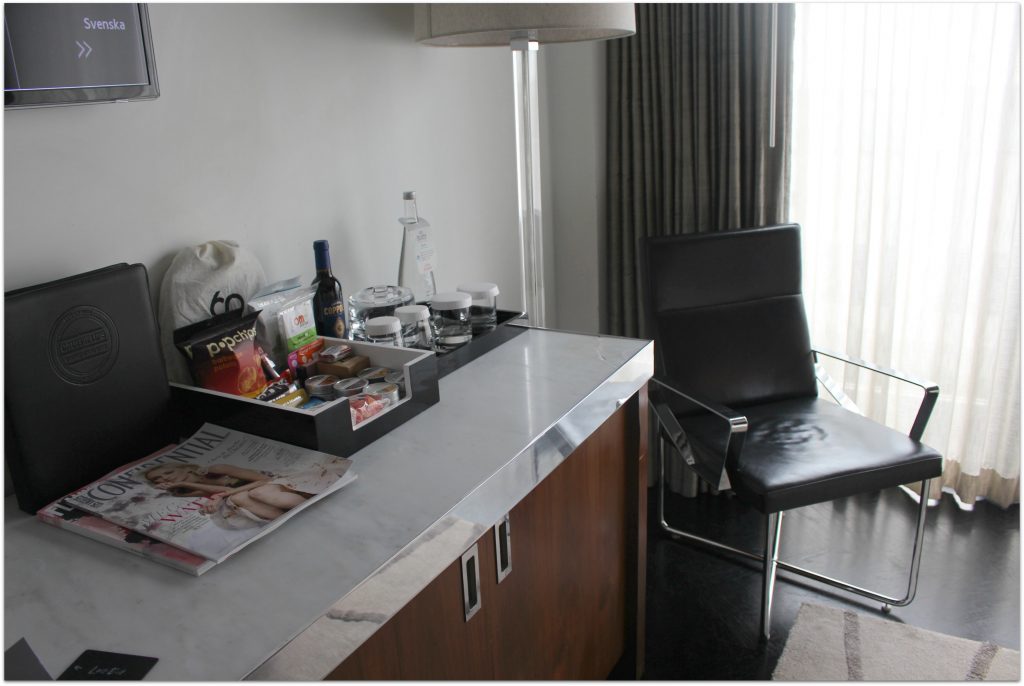 Moving into the fully marble bathroom, you are greeted by lavish amenities created by Ren.
Of course, all the typical amenities are there, like a hair dryer, make-up mirror, and ironing board. What's not so typical is the luxurious robe hanging next to the shower. Did I mention I felt spoiled?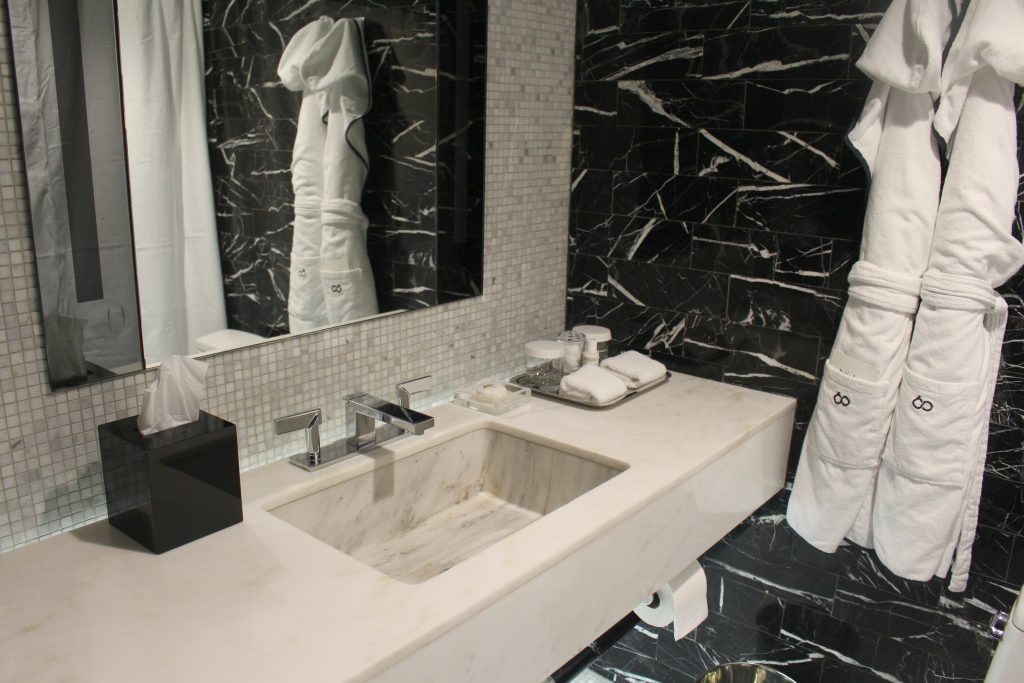 Located on the rooftop is a spacious pool and poolside lounge with a pictorial view of Los Angeles.
The Caulfield's Bar and dining room that is open every day - and at all hours of the night - offers a wide variety of cuisine to choose from that is absolutely delicious. I had lunch and dinner there on the same day and enjoyed every bite. Get the Kale Chips!
Some of the additional services that SIXTY Beverly Hills offers are a variety of select morning newspapers met with complimentary morning coffee, access to their health club, transportation to and from the airport, shoe-shining, house keeping that can come up to twice daily and even evening ice service.
Visit Sixty to learn more. Sixty is located at 9360 Wilshire Boulevard Beverly Hills in California.