There's a hidden gem called Oak Bay in British Columbia, Canada. Located on the southern tip of Vancouver Island, it's easy to see why people fall in love with this picturesque and friendly city.
Imagine a holiday destination with miles of beaches, art galleries and boutique shops, delectable dishes and wonderful BC wines, coffee shops and bakeries, and an exquisite hotel all within walking distance.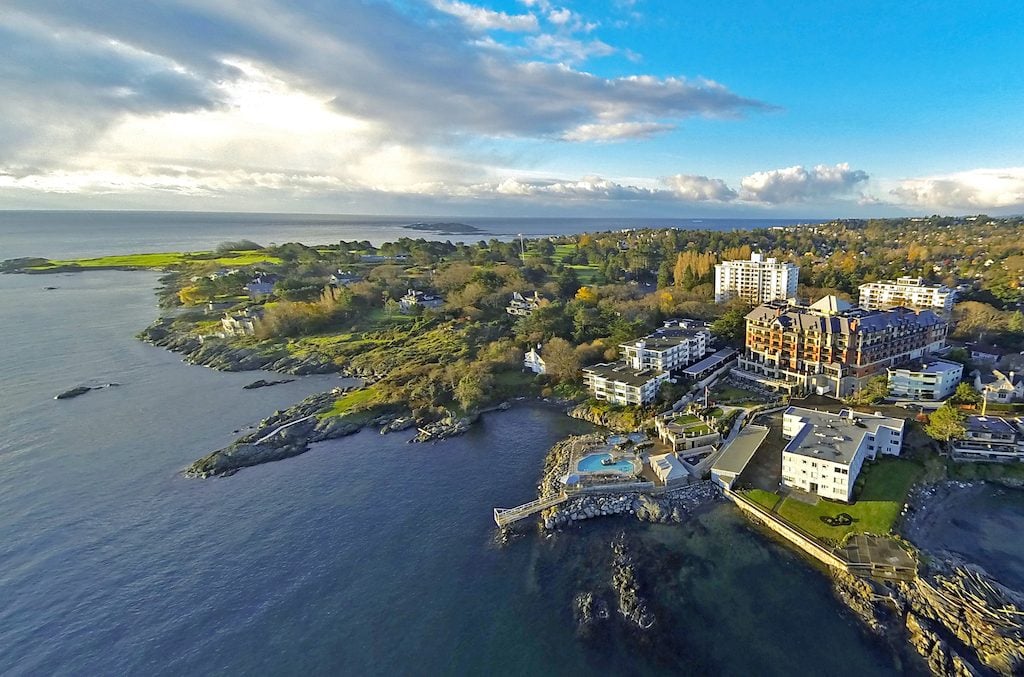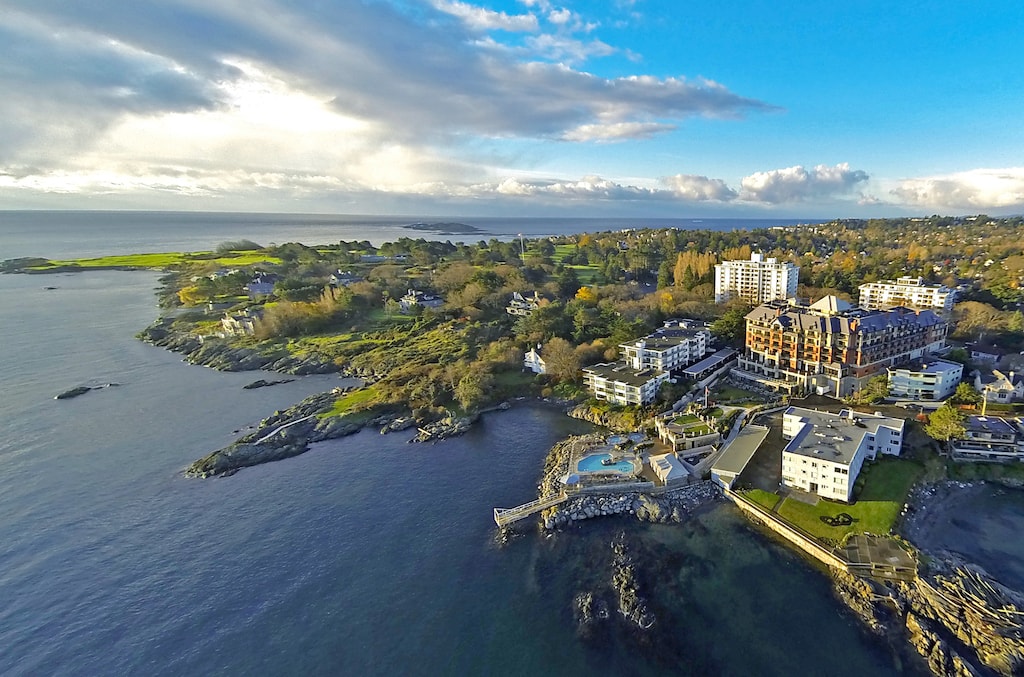 Within close proximity of Victoria and easy access to Vancouver, this destination is a one-of-a-kind getaway that offers unbridled experiences in a cozy natural setting. 
Oak Bay is renowned for its gorgeous coastlines, restaurants, shops, and homes. However, what is rarely mentioned is its beautiful weather. In fact, it has some of the mildest weather in all of Canada. This makes it ideal for outdoor activities all-year-round. In fact, more Olympic athletes live in the Victoria area than anywhere else in Canada.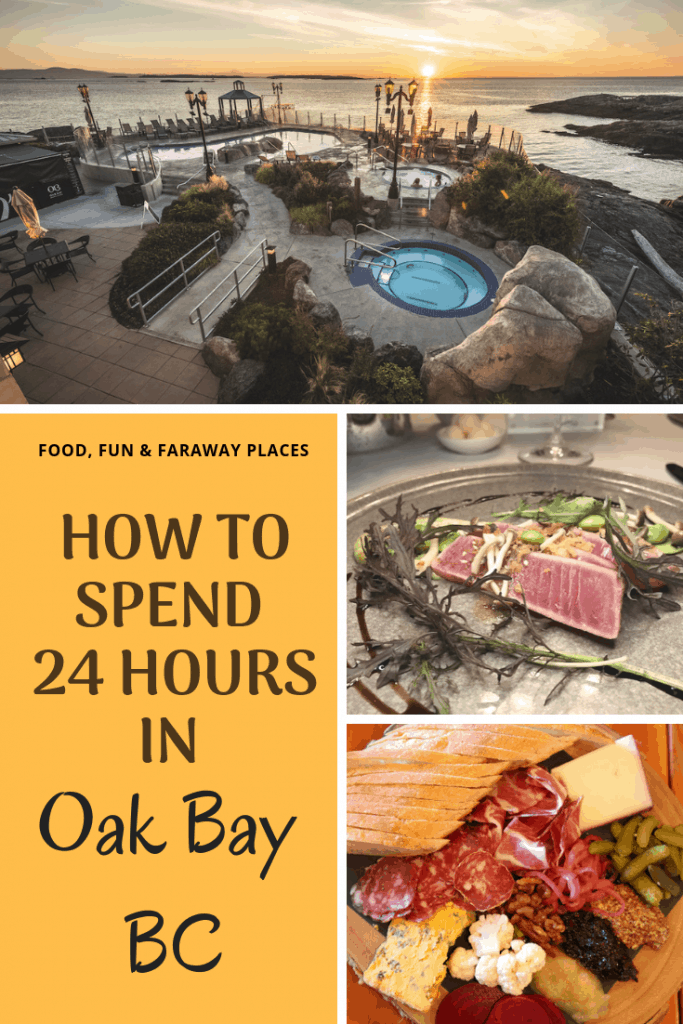 I was only able to spend 24 hours in Oak Bay on this trip, but I'm already thinking about when I can get back. I think I'd need at least five days to truly be able to experience all this area offers.
Where to Stay in Oak Bay
Let's begin with a convenient home base. The Oak Bay Beach Hotel is the perfect place to relax and enjoy this destination.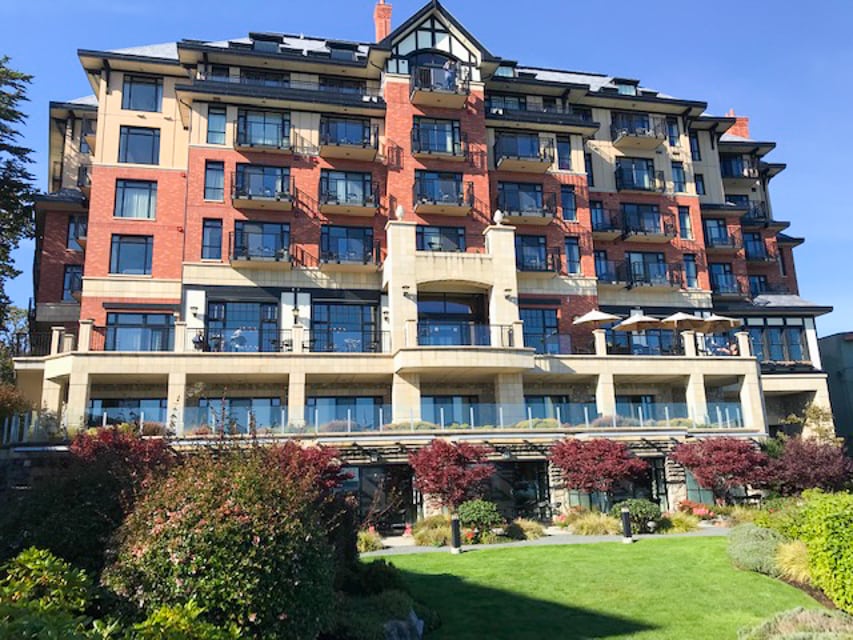 There's a reason Conde Nast Readers Choice awards voted Oak Bay Beach Hotel the #12 hotel in all of Canada and TripAdvisor named it the #10 best hotel in all of Canada. Those are serious bragging rights!
Accommodations
This hotel has one-hundred spacious guest rooms and suites, immaculately designed and furnished. The luxury oceanfront accommodations, overlooking the Juan de Fuca Strait, offer the ultimate blend of classic manor house-inspired architecture and contemporary in-suite amenities.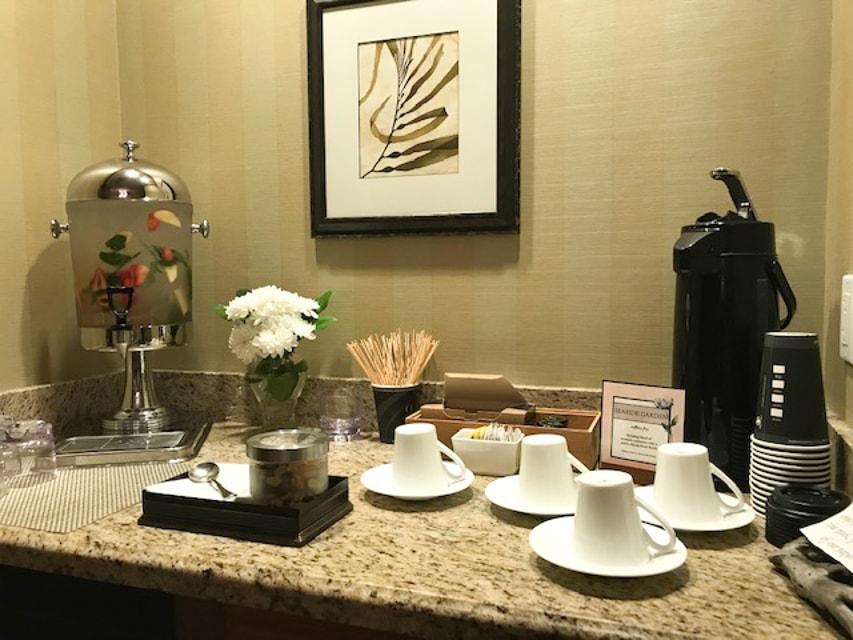 While staying in any of the rooms, you will have access to the heated seaside mineral baths, underground self-parking, high-speed Wi-Fi and local calls, and more.
All rooms are fitted with spa-inspired bathrooms with heated floors, a fireplace, HDTV, and floor-to-ceiling windows. I have to admit, I was pretty excited about the heated floors, and it was only the beginning of October!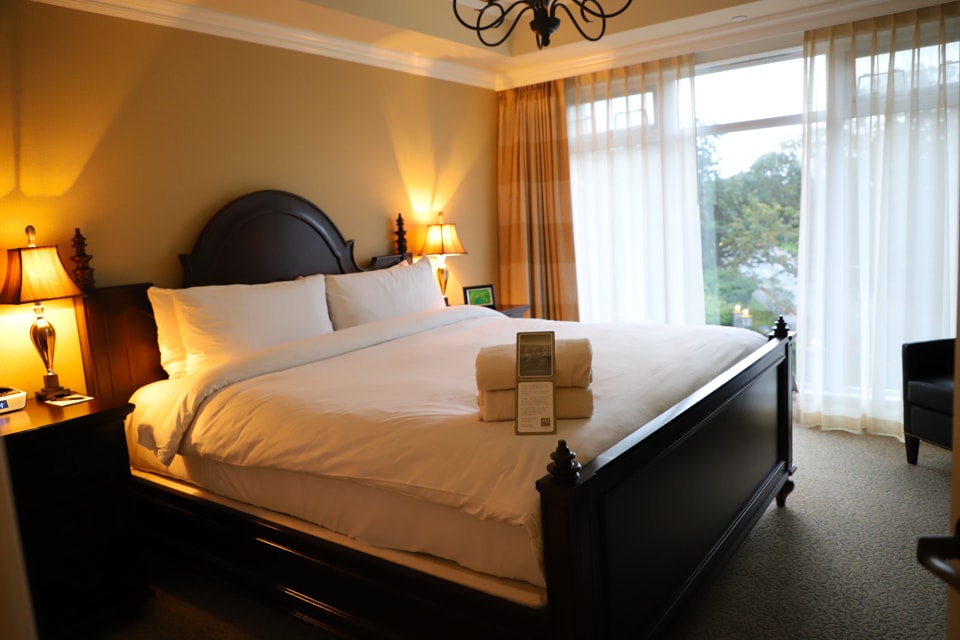 Depending on your preferences, there are also boutique one-bedroom and penthouse suites; each with its own unique features and amenities customized to meet your desires.
I stayed in a one-bedroom suite with a full kitchen, even equipped with a French press for my morning caffeine.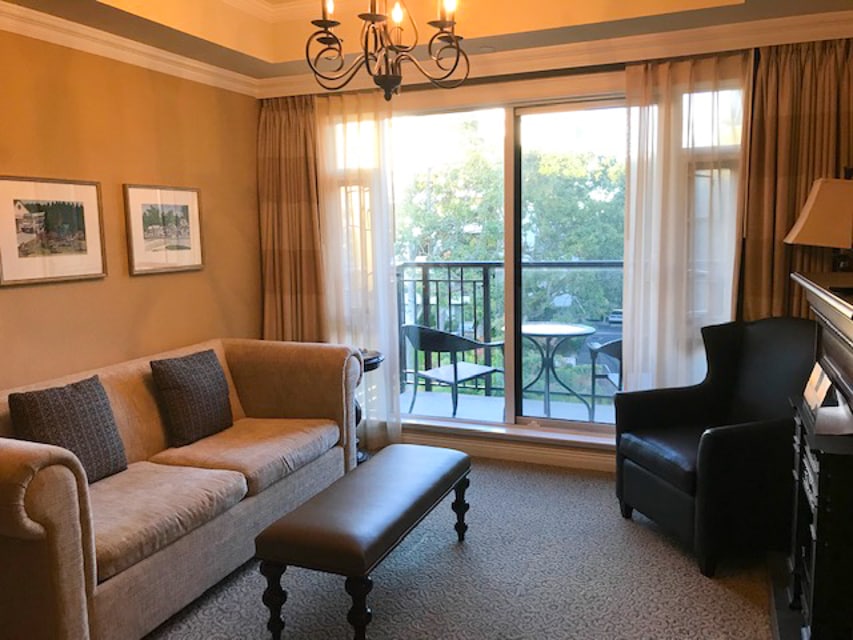 The bathroom features a huge tub with a package of Culti bath salts and toiletries. A soft robe and slippers are available for after your bath or shower.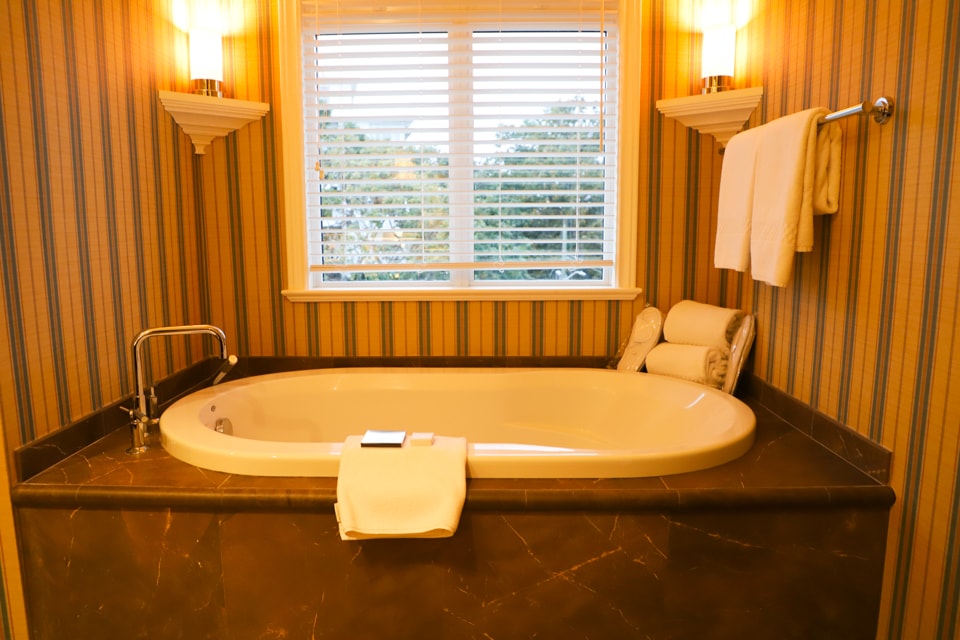 Oak Bay Boathouse Spa
Here you will find the Victoria area's only oceanfront spa. Relax at any of the three heated outdoor mineral baths which are located at the edge of the Salish Sea.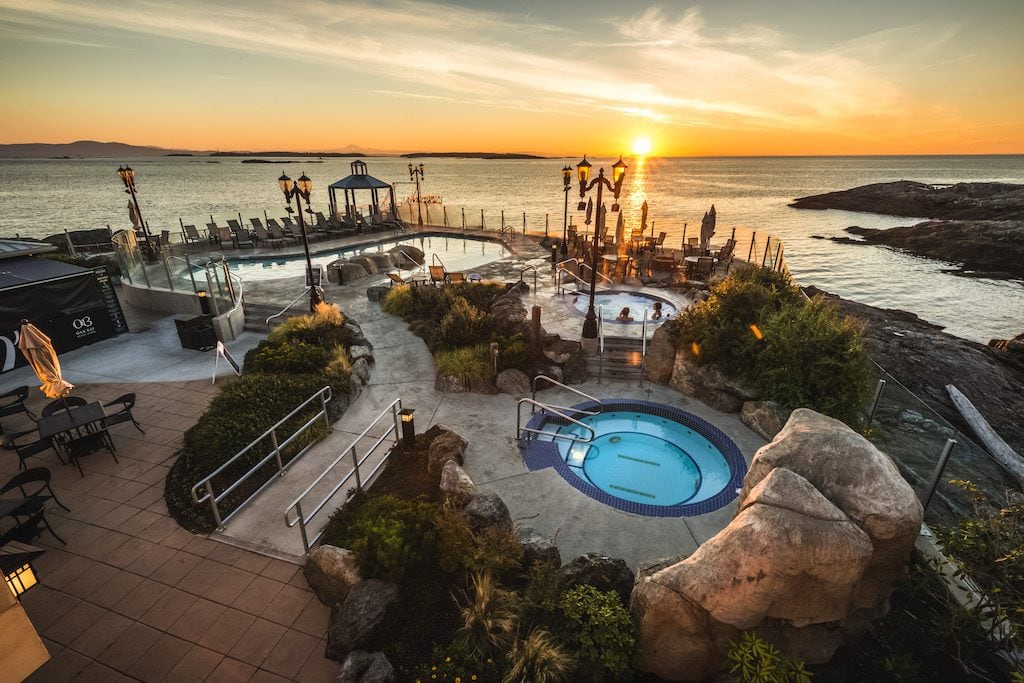 The Boathouse Spa is fabulous and designed for your personal wellness. Relax while enjoying some of the best views the Pacific Northwest has to offer.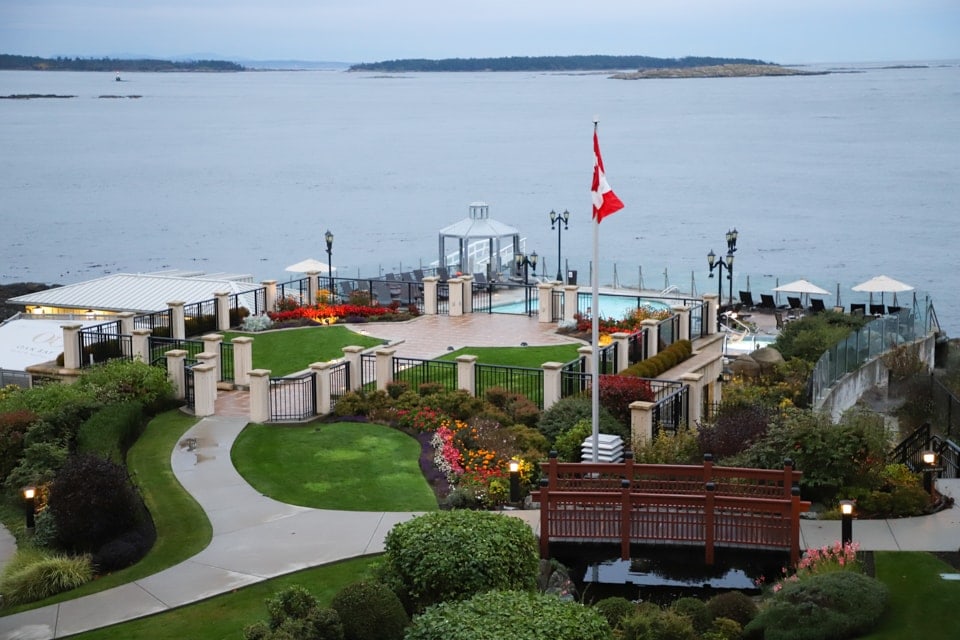 Featured spa treatments include massages, manicures, European facials, body wraps, pedicures, and salt glows that will leave you relaxed and rejuvenated.
I got a deep tissue massage and it was heavenly. Wear the comfy robe and slippers and sit for a bit enjoying a cup of tea and snacks before your treatment.
Dining at Oak Bay Beach Hotel
You have a few great choices right at the Oak Bay Beach Hotel, each with its own charm. I wish I'd had time to experience all of them!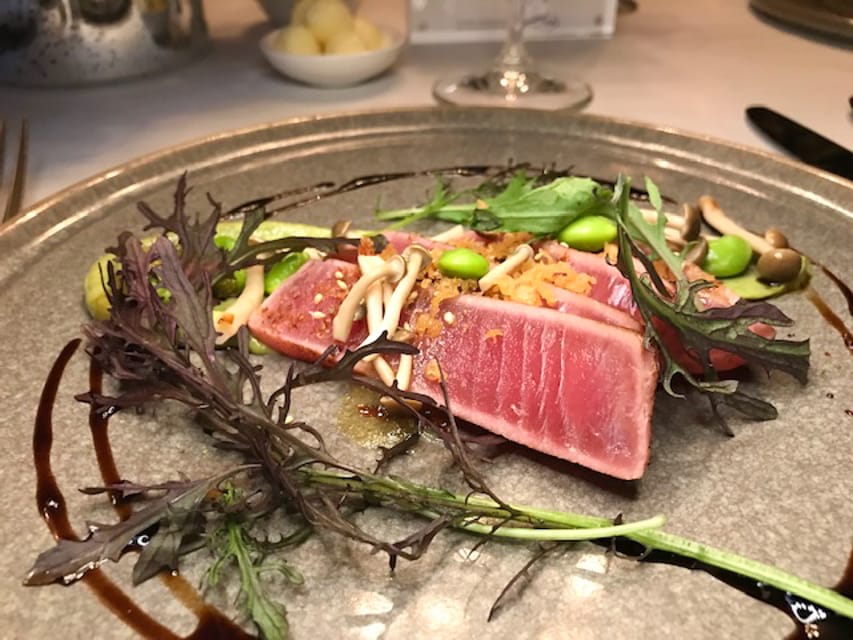 The Dining Room
I arrived just in time to join friends for dinner in The Dining Room, the upscale gourmet restaurant. We began with the Ahi Tuna Tataki, served with crispy tempura bits, sesame dressing, and avocado aioli.
The more I visit British Columbia, the more I fall in love with wines from the Okanagan Valley, like this bottle of 2017 Hush from Dirty Laundry Vineyards.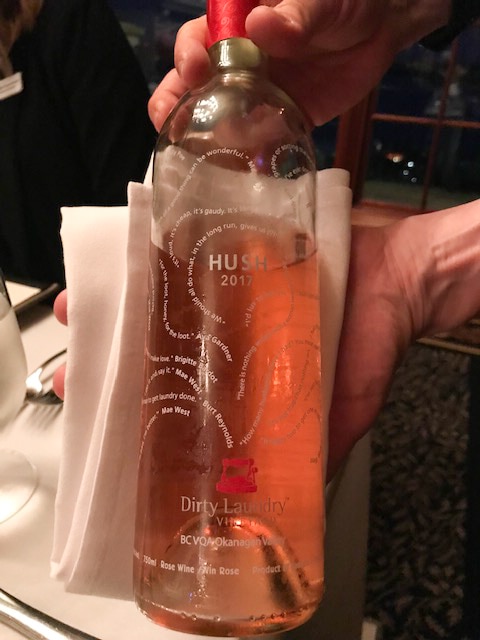 It was perfectly paired with the tuna. Oak Bay Beach Hotel has a 1600 bottle wine cellar, so do take a look at the wine list.
I chose the Woodgate Farms Chicken breast for my entree after consulting our waiter. It was a very good recommendation and served with a 2015 Neprica from Tormaresca.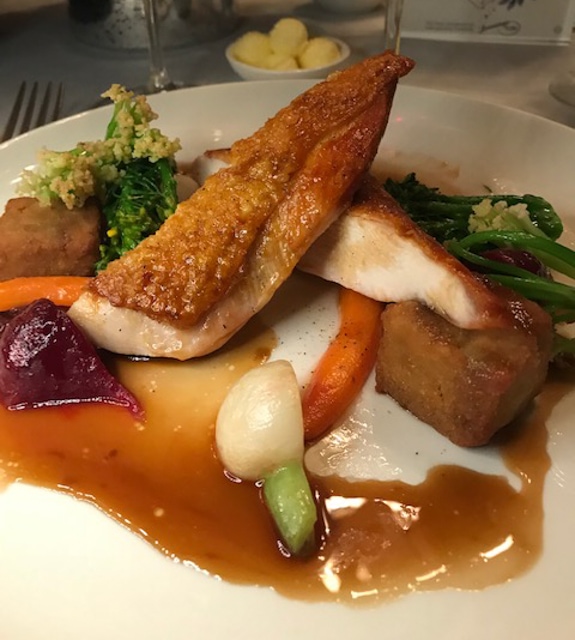 Dessert was a pear and ricotta cake with pistachios and chocolate. It was decadent but light, the perfect ending to the meal.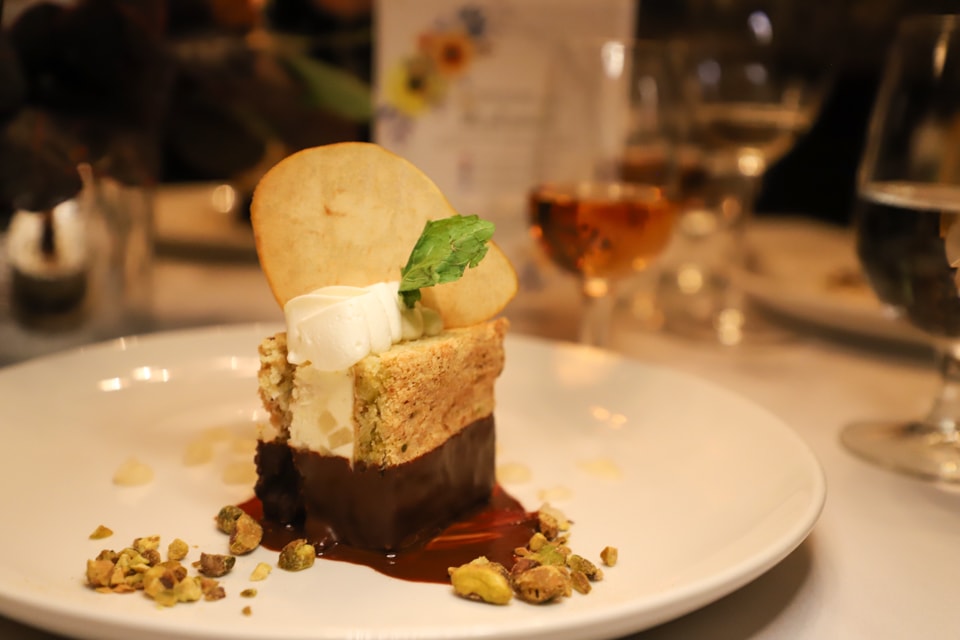 Dessert was paired with Chinook port from Lake Breeze Cellars which was absolutely heavenly. If I hadn't been so exhausted I may have had a second glass by the fire, but my bed was calling me.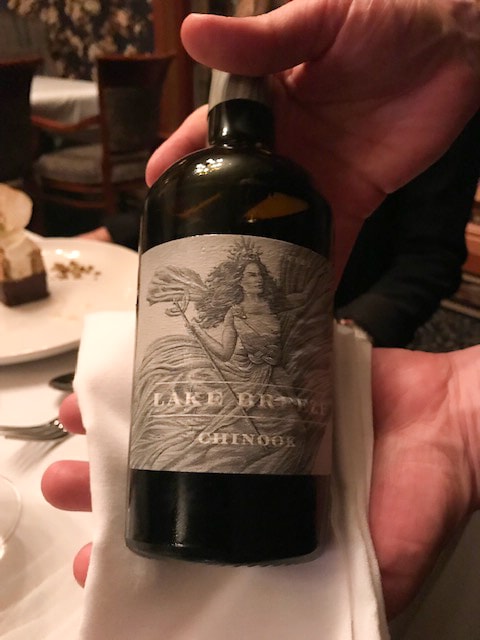 The Snug Pub
Perhaps you are more interested in a cold pint. The Snug Pub will offer you that, and more. An iconic institution in Victoria, the Snug Pub is Victoria's first neighborhood pub with a history dating back over six decades.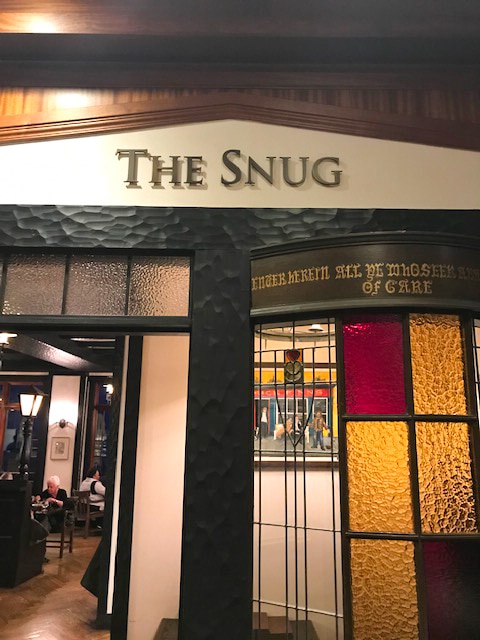 Offering beverages as well as food, this iconic pub is frequented by both Oak Bay locals and tourists. Note that guests must be a minimum of 19 years old to be seated. Sit back, relax, and enjoy.
Kate's Cafe
Another choice at Oak Bay Beach Hotel is Kate's Cafe, where everything is fresh in-house. Breakfast could be a cappuccino and a pastry to go, or you can sit back and enjoy the relaxing atmosphere. If the weather is warm, the sunny patio is lovely. When there's a chill in the air, enjoy the cozy fireplace.
Boathouse Kitchen and Bar
Visitors May through September will enjoy the casual Boathouse Kitchen and Bar serving up appetizers, sandwiches and burgers, as well as delicious desserts.
Browse the Winchester Galleries
The fine art on display in Oak Bay Beach Hotel suites and public areas was carefully chosen by the hotel in partnership with Victoria's Winchester Galleries.
The hotel's public areas are lined with a rotating gallery of prominent Canadian artists while the suites feature a collection of important British Columbia artists, which includes the largest single collection of Onley Serigraphs ever collected.
Specials at Oak Bay Beach Hotel
For the holidays, Oak Bay Beach Hotel is offering their Ultimate Shopping Package which consists of an overnight stay, chauffeured car service throughout the Oak Bay area, a custom canvas shopping tote, access to the mineral baths, a $40 resort credit, and even gift wrapping with a donation benefitting the David Foster Foundation. You could relax and get your shopping done!
If you're a fan of dinner shows, check the website for dates of upcoming shows at Oak Bay Beach Hotel. Dinner Show season runs November through February.
I was excited to learn they even have a storm-watching package at the hotel, complete with wine, a signature blanket for you to take home, and an emergency kit of glow sticks, cards, a board game, and a lantern for the room. My friends tease me because I watch the weather channel, but I adore storm watching!
Finally, after eating and drinking our way through the holidays, thinking about our wellness might be in order. Oak Bay Beach Hotel is holding a wellness weekend retreat February 1-3, 2019. The retreat is designed to recharge and revitalize. Sounds wonderful, doesn't it?
More Things to Do in Oak Bay
For a short stay, Oak Bay Beach Hotel offers enough that you really don't need to leave the premises. Still, Oak Bay is charming, and I really enjoyed exploring.
Visit Willows Beach
Just a short 3-minute drive from the hotel, Willows Beach is among the more popular swimming beaches in Victoria. The beach is shallow and protected making it ideal for young children.
While basking at the waterfront, you will enjoy spectacular views of Discovery Island, Oak Bay Marina, and Mount Baker. Nearby, the Willows Tea Room is a popular concession stand where you can find hot dogs, fries, sandwiches, ice cream, beverages, and poutine. There is also a large grassy park that hosts evening outdoor concerts.
Explore Oak Bay Village
A quaint strip of Oak Bay Avenue, Oak Bay Village is dotted with a variety of unique, locally-owned shops that sell art, Italian wine, chocolates, books, and more. Shopping is done leisurely with coffee houses, pubs, and tea rooms for resting. Shopping can be hard work!
I discovered a store called Pharmasave - not typically the kind of store I'd get excited about, but I found some real treasures for Christmas gifts. They have a huge cosmetics and pampering products section, as well as a lot of gift type items.
We happened upon Ottavio, a specialty boutique grocery store. All I can say it's a good thing I had to fly home or I would have made a few purchases. The cheese case alone was amazing, but they also offered many local products.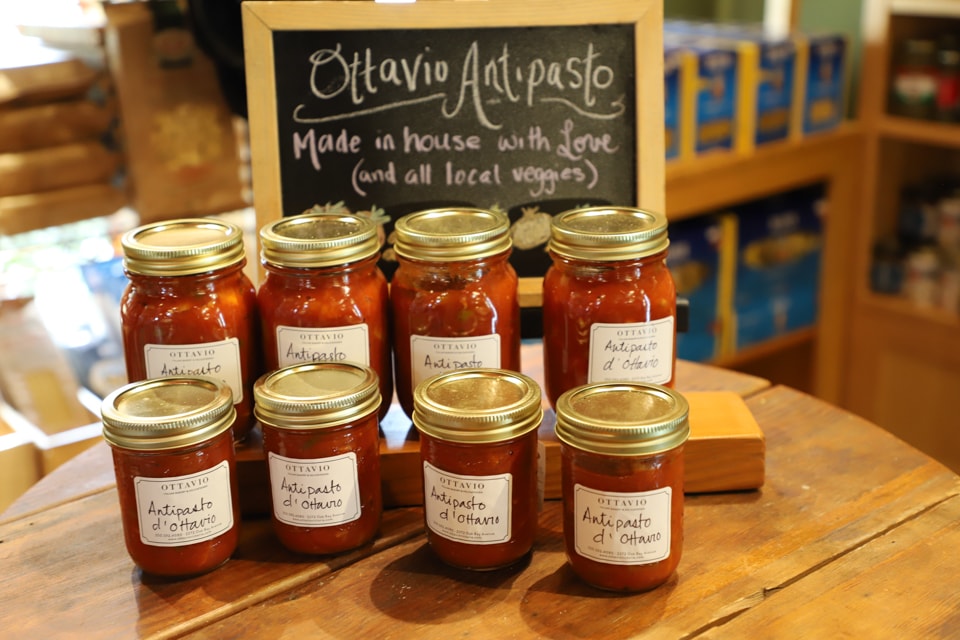 Whale Watching
Oak Bay Victoria is home to three pods of Southern Killer Whales in addition to numerous humpback whales. To watch these beauties in their natural setting, the hotel can arrange for guided whale watching tours.
There are various packages that include taking your whole family on a beautiful excursion. When I was in Victoria the last time, I went whale watching for the first time in my life and saw humpbacks and orcas. I was thrilled!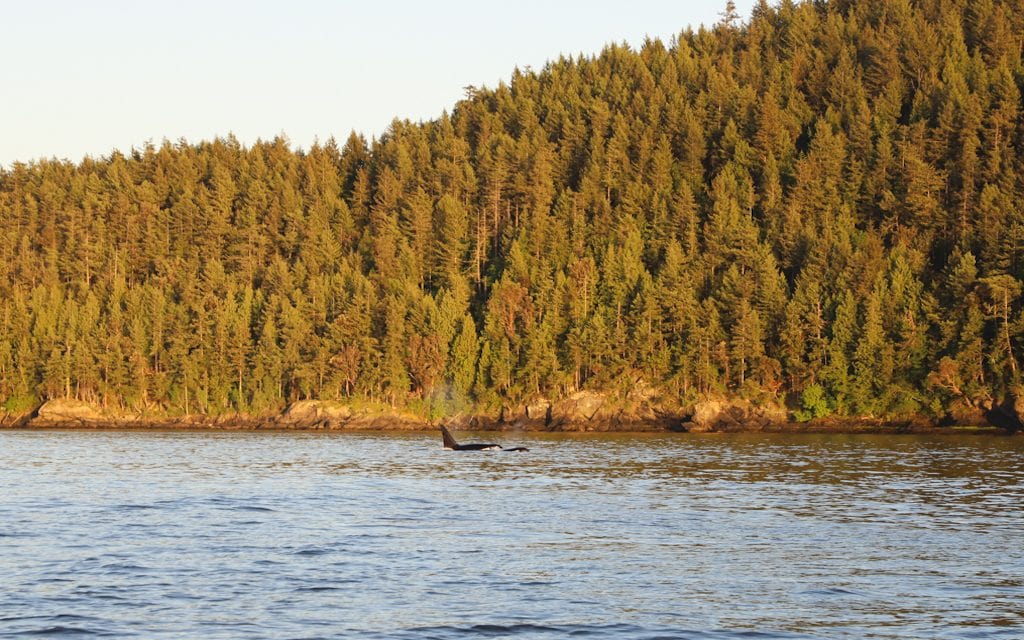 Charter Fishing
Want to test out or try out your fishing skills? A fishing excursion can be arranged for you at Downtown Victoria or the nearby Oak Bay Marina. Oak Bay waters are home to some of the best crabbing and salmon fishing in the entire Vancouver Island.
At your convenience, you can have a fishing charter that consists of state-of-the-art boats, rods, and other necessities. A session for four people can last from anywhere between five and eight hours.
Kayaking
Would you like to amp your adrenaline levels? You have the choice to explore neighboring islands via a coastal kayak tour courtesy of Ocean River Adventures. The kayaking excursion is not complete without hiking Discovery Island. Active guests will want to book this tour!
Golf
Oak Bay Beach Hotel has access to two exclusive and prestigious golf courses, the seaside Victoria Golf Club (the oldest golf club in Canada) and the challenging Uplands Golf Club.
Dine at Vis a Vis
Vis a Vis is truly a stop you should not miss, whether you're visiting for breakfast, brunch, lunch, or dinner. Executive Chef Sophie Fenlon may be walking around checking to make sure her foodies are happy. We were excited she was able to spend a little time with us.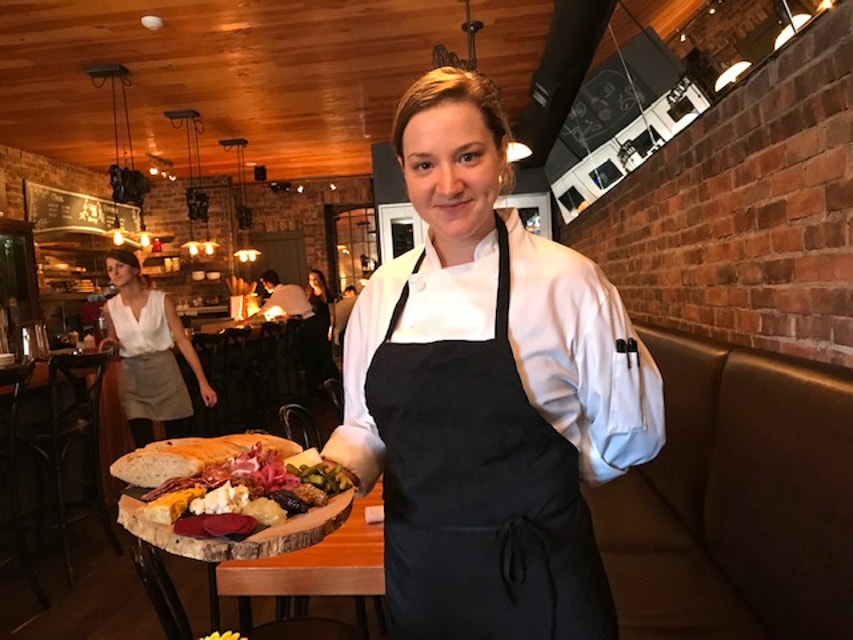 The menu is outstanding, filled with my favorite kind of foods! We shared the huge charcuterie platter. They have five choices of charcuterie!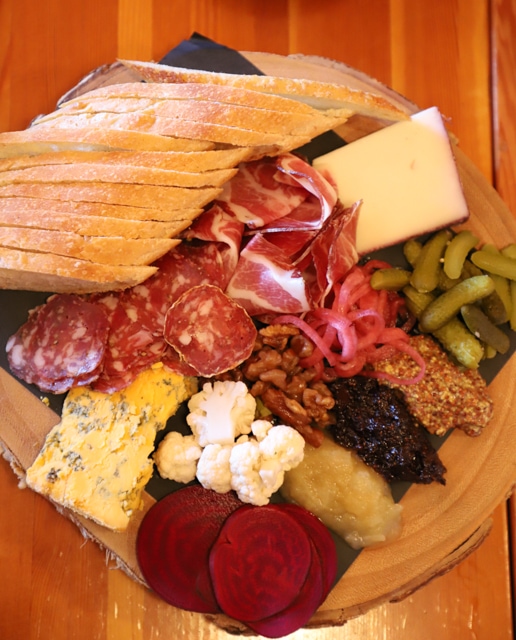 I had the Curried Lamb Burger with those amazing truffle fries. So good.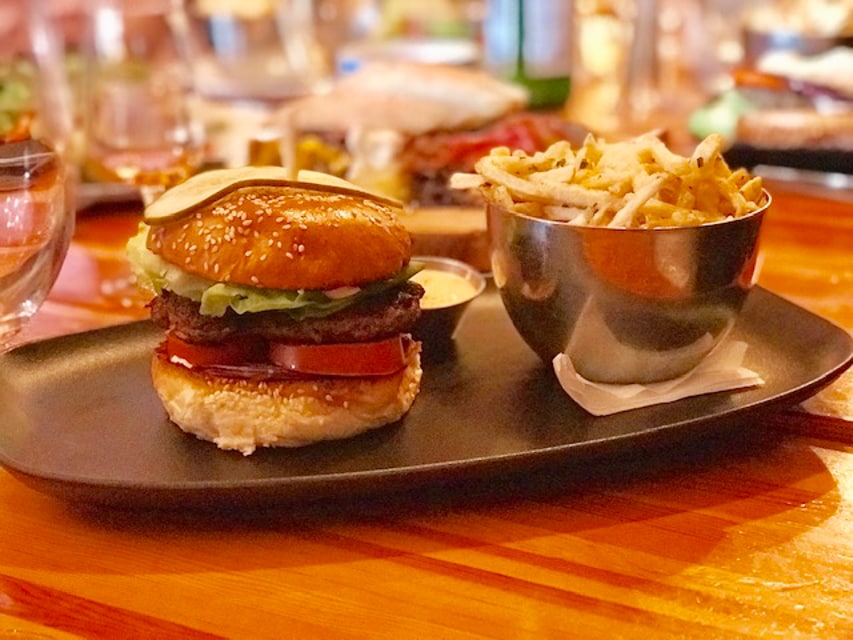 You must try the Honey Shine rum! You can't find this everywhere, so it's really a great opportunity to experience it! Made with BC honey right on Vancouver Island, it's smooth and delicious by itself or in a cocktail.
They are quite good at creating craft cocktails, so I'm sure they have something up their sleeve using the Honey Shine!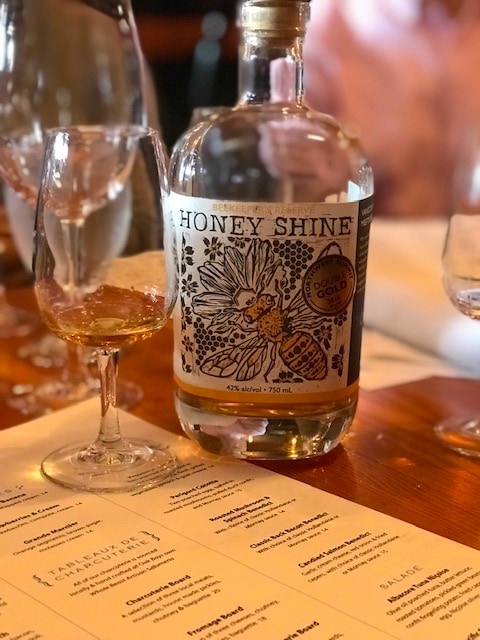 Visit Victoria
Victoria is a short drive away, as well, and you really shouldn't miss spending some time there. For more ideas, check out this article about things to do in Victoria.
Oak Bay is a pristine getaway that is characterized by sandy beaches, and scenic beauty. However, to get the best of what the island has to offer, you first need to be in the right hands. Oak Bay Beach Hotel is the premier beachfront hotel in Victoria. Do let me know if you visit. I'd love to read about what you discover in Oak Bay. 
Add this to your TRAVEL Board on Pinterest
Thank you to Oak Bay Beach Hotel for inviting me to experience their hospitality.