You must know the best things to do in St Maarten on a cruise if you're only going to be in port for the day. You don't want to waste any time trying to figure out where to go and how to get there when you only have five or six hours to spend.
If you haven't been following along, you might want to begin back on Day One of our Disney Fantasy Cruise so you don't miss any of the fun!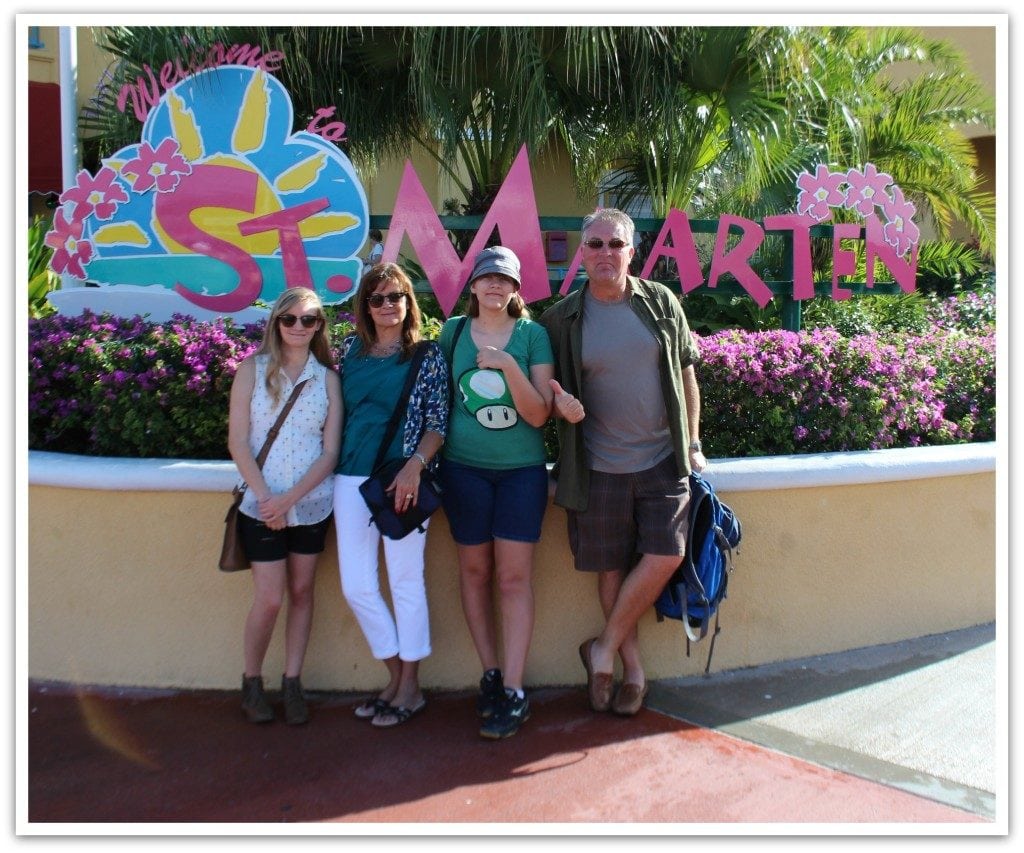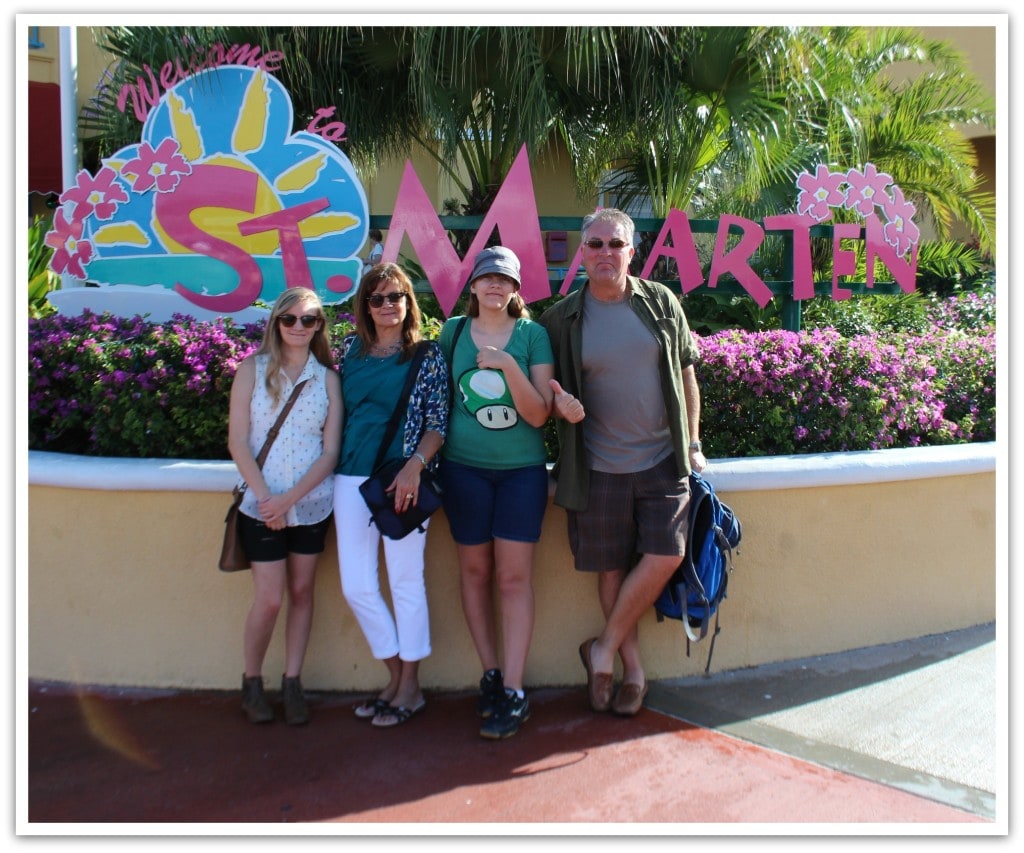 We were pretty excited about our first excursion day in St. Maarten. There was an announcement the night before we docked about getting up early to see the ship coming in to the island.
This is another reason to book a veranda! I got up early, had ordered room service breakfast the night before, and went out on the veranda with my coffee to watch the ship dock. It really was beautiful.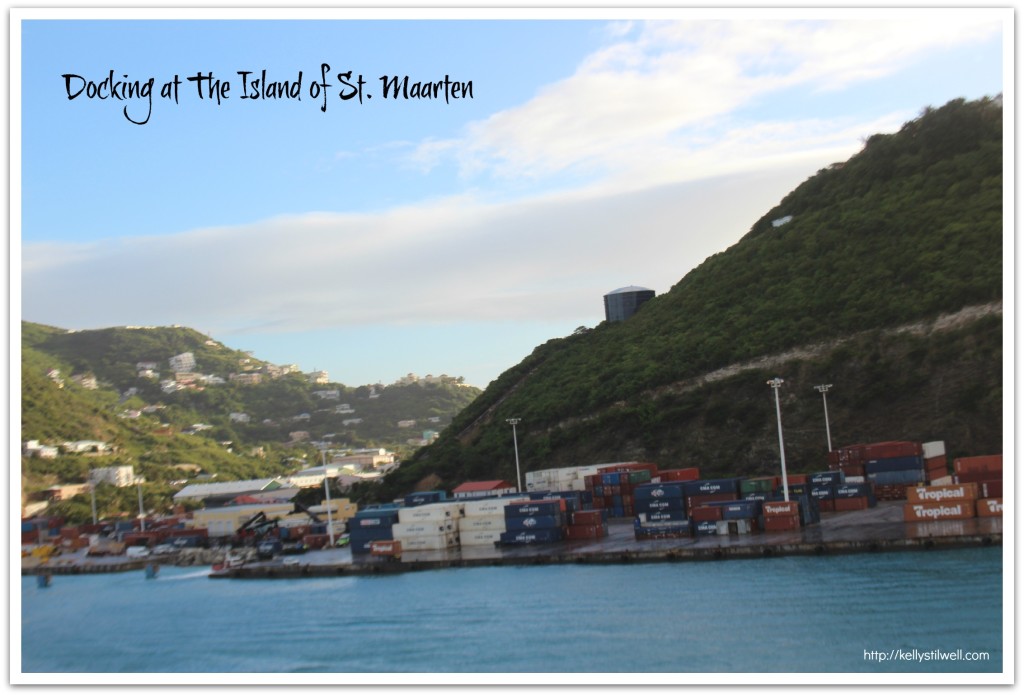 Because I had already planned an itinerary of the best things to do in St Maarten on a cruise, I didn't have to stress about our plans for the day.
In case you aren't familiar with this island, it's split between France and the Netherlands. The West Indies island of St. Maarten/St. Martin is known for exciting nightlife, local crafts, and beautiful beaches. There's a nice little shopping area as soon as you get off the ship. They were ready for Christmas!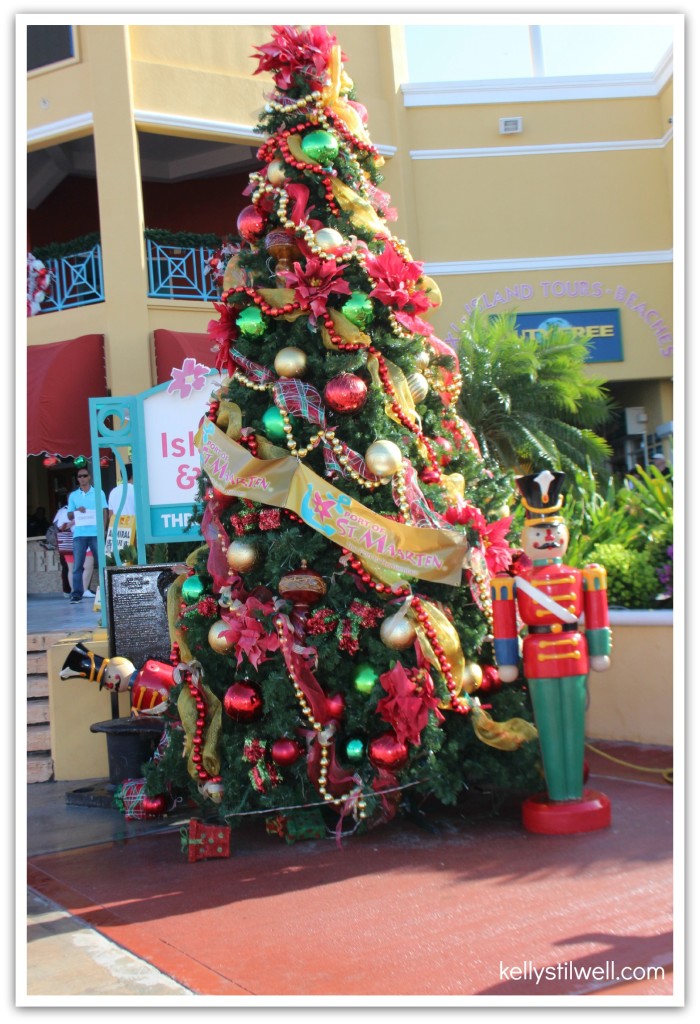 We really wanted to experience both sides of the island, so decided not to do an excursion with the cruise. In hindsight, we wish we had. It is not easy to get around this island. We grabbed a taxi, but the traffic was crazy! Our cab driver was great, narrating our drive around the island, but as he told us, you just have to be on island time. It does create a problem when you have to get back on a ship or it will leave you!
We had planned to begin our day at Maho Beach, also known as Airport Beach. Tip: Make sure to check the flight times before you go, and take or wear your bathing suit. As you can see, the beach is beautiful, and the swimming looks great. Unfortunately, we weren't planning a beach day, so didn't have our suits.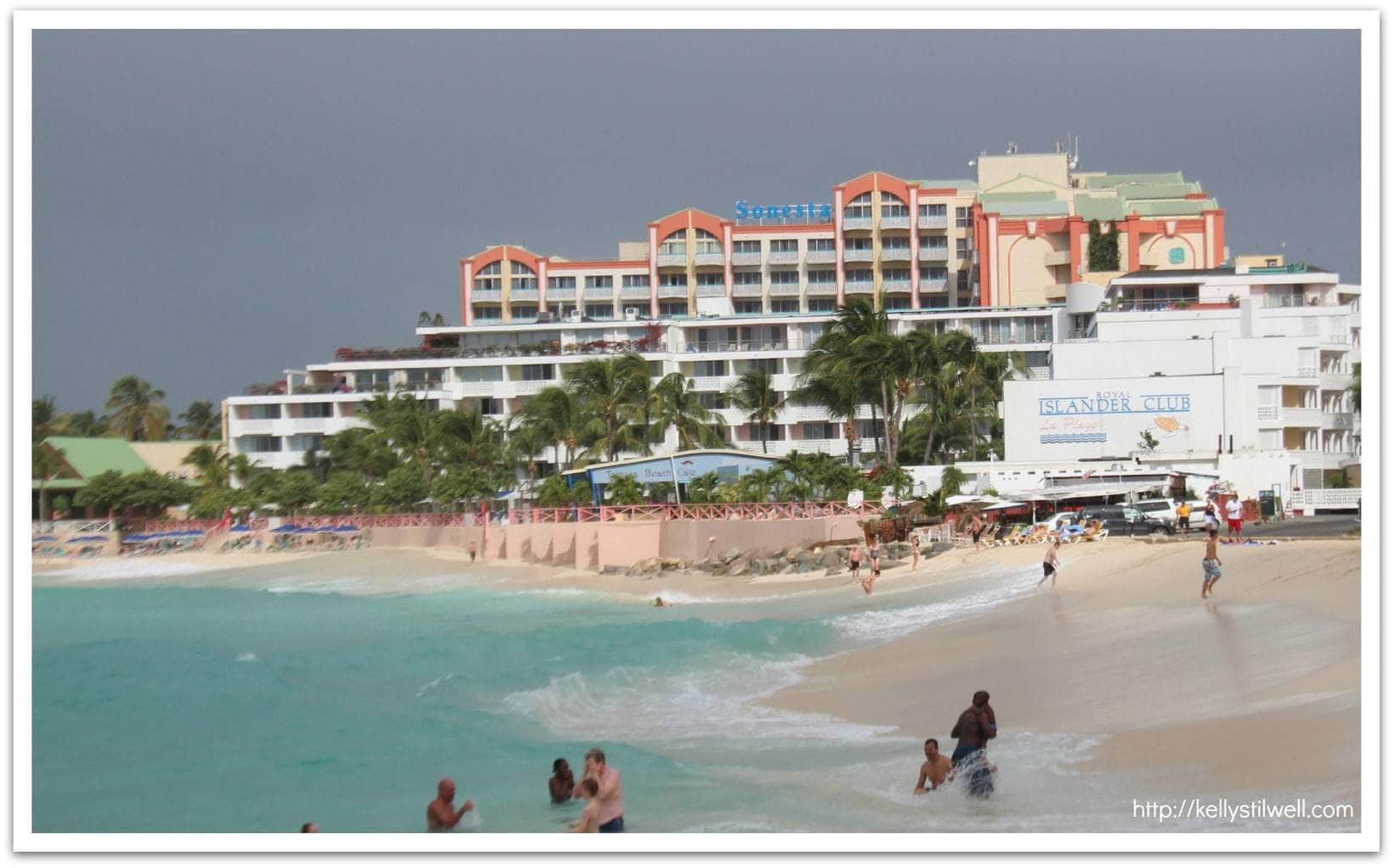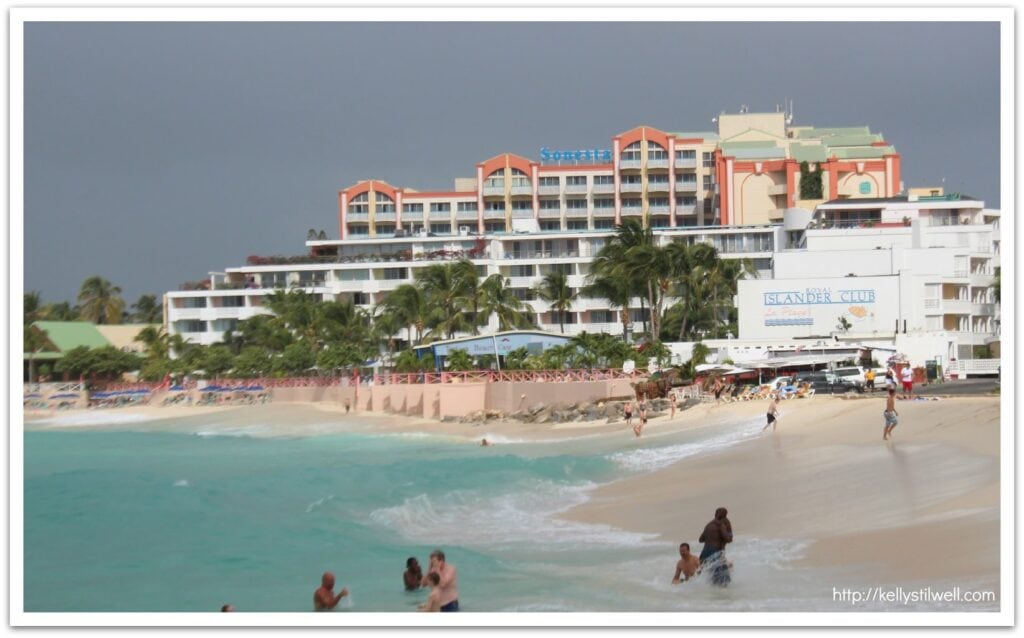 Though it was not even 11:00 yet, we were on vacation, so decided to try a local beer. It was a perfect idea.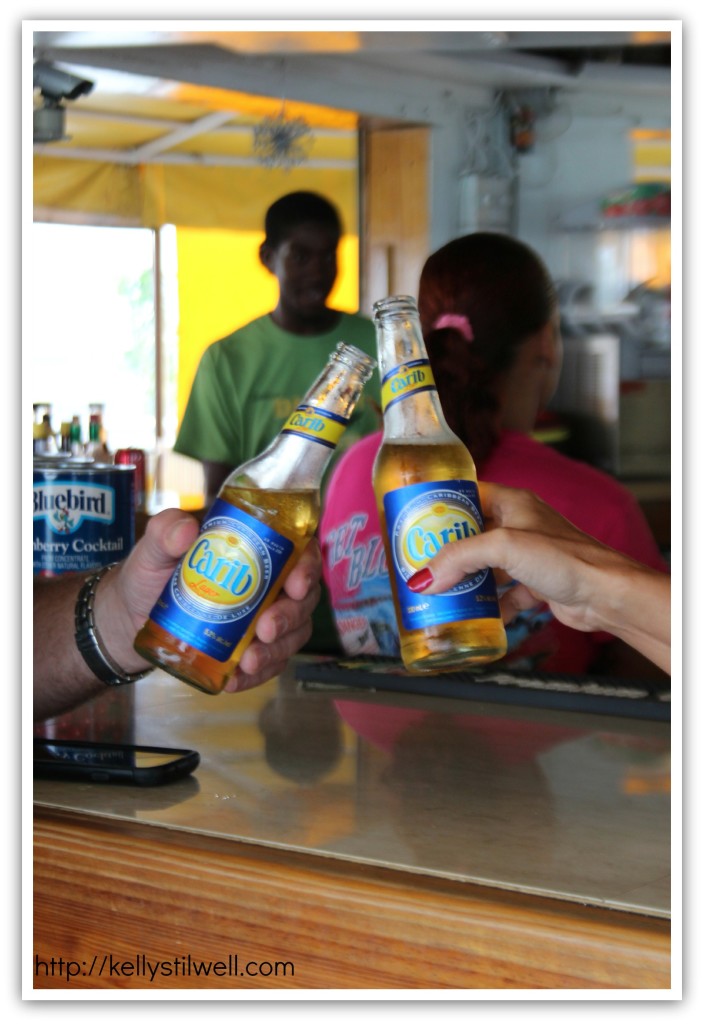 The real reason we wanted to visit Airport Beach was the airport! I wish I had a good shot of the fence on the other side of the street from the airport. If you search it, you'll see what I mean. People hang onto the fence when jets are taking off and it sometimes blows them off the ground! I was told by a few bystanders that some of the pilots will get as close as possible to the fence to play along! Crazy!
As I mentioned before, check the times before you go to Maho Beach. The times were posted on a surfboard outside and in the restaurant, but didn't seem to be right at either!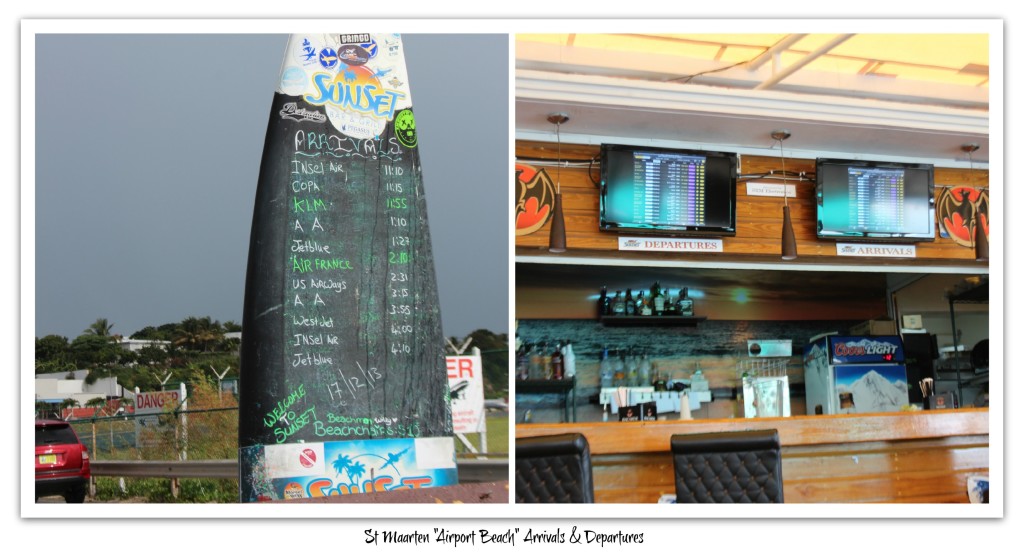 We waited on the beach for well over an hour with hundreds of other people and only saw small planes come in. It was cool, but nothing like we expected. Just before we left, people were getting excited and saying a big jet was due in. We waited, and again, it was nothing spectacular. I'm sure it is amazing if you hit the beach on the right day, and if you were hanging out in the water, it would be a lot more fun.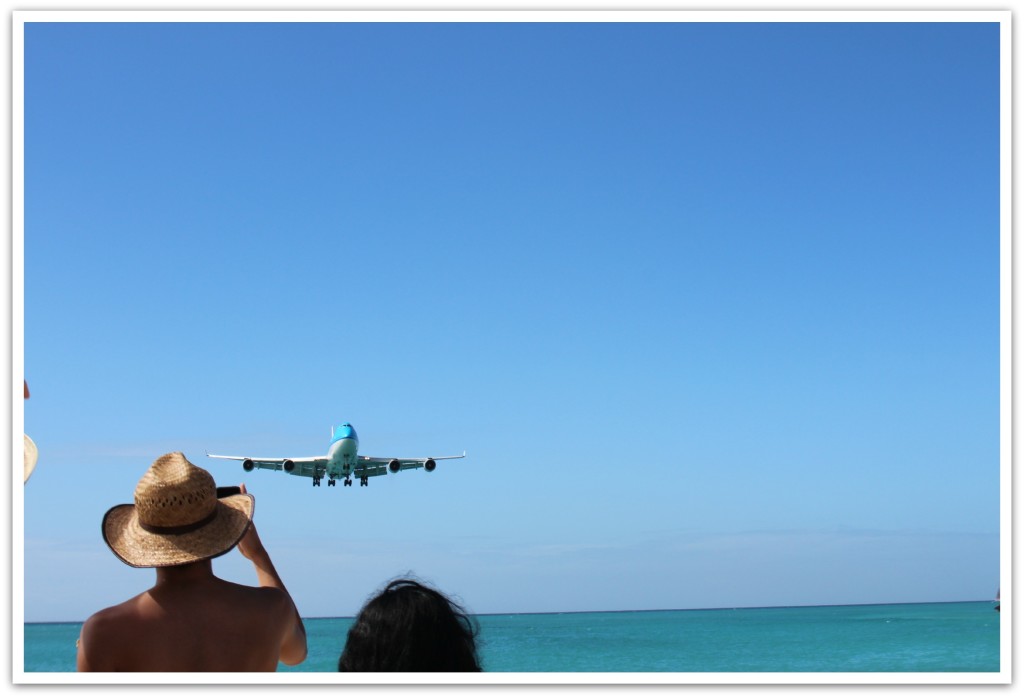 We grabbed another taxi, and by the time we got to the French side of the island, we had enough time to browse the market and have lunch.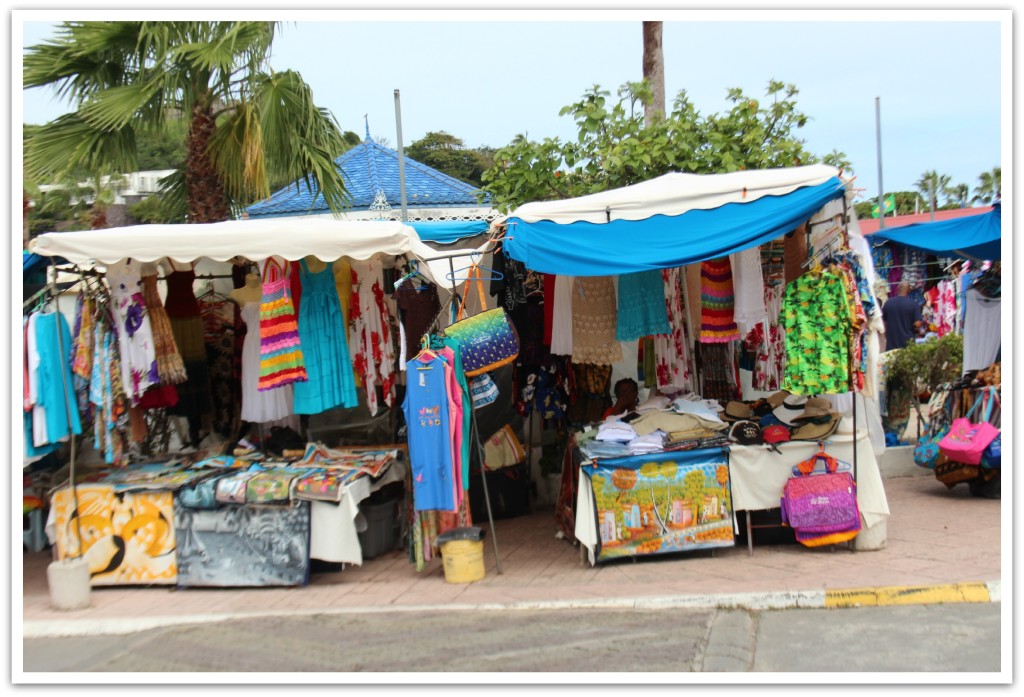 I have to say I was disappointed at the vendors at the market. I was taking pictures and one woman in particular practically yelled at me, saying I needed to ask permission before going around and snapping my camera. I wasn't zeroing in on a piece on her table, I was just taking broad photographs so I could give my readers a view of St. Maarten. My husband picked up a T-shirt, folding it very nicely when placing it back on the table, only to have the vendor come over and shake it out, making a big deal out of refolding it. Not a very good impression of the "friendly island." Maybe we'll go back one day to see if it's always that way. We've been to St. John & St. Thomas and never felt that way.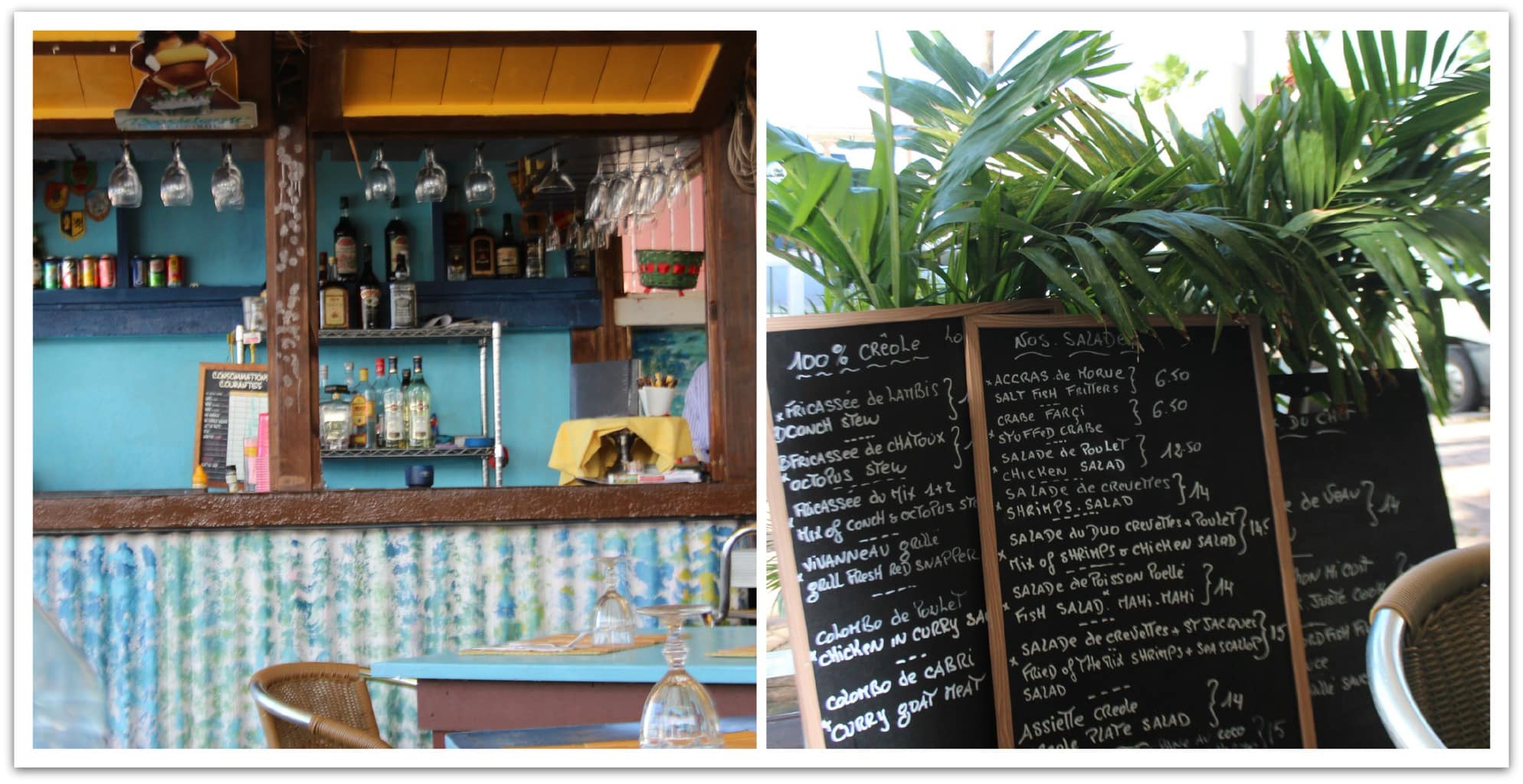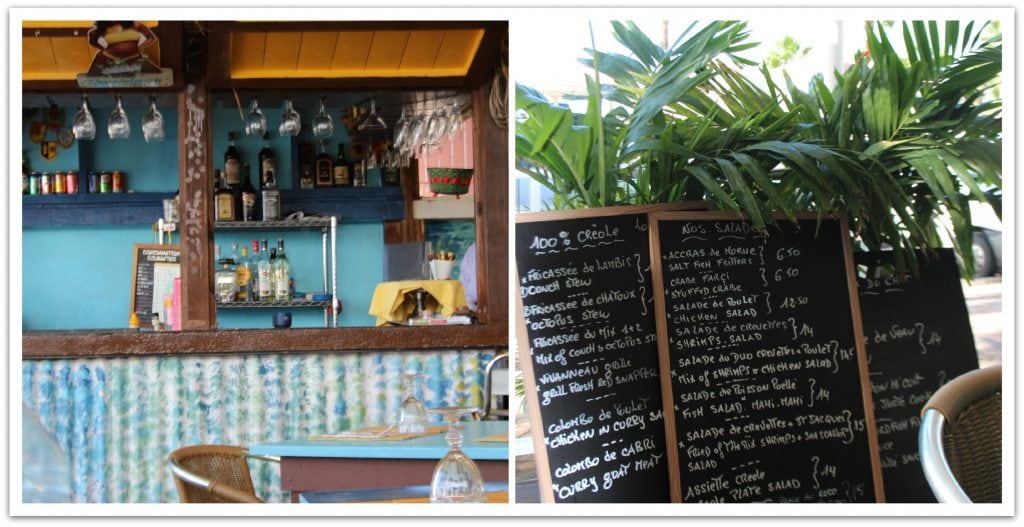 We were back in town in plenty of time, which was great because we had heard about the Yoda Guy and wanted to visit. It was amazing and so surprising to find on a Caribbean island! It's a must see! We didn't do much shopping otherwise, but there were a lot of nice shops.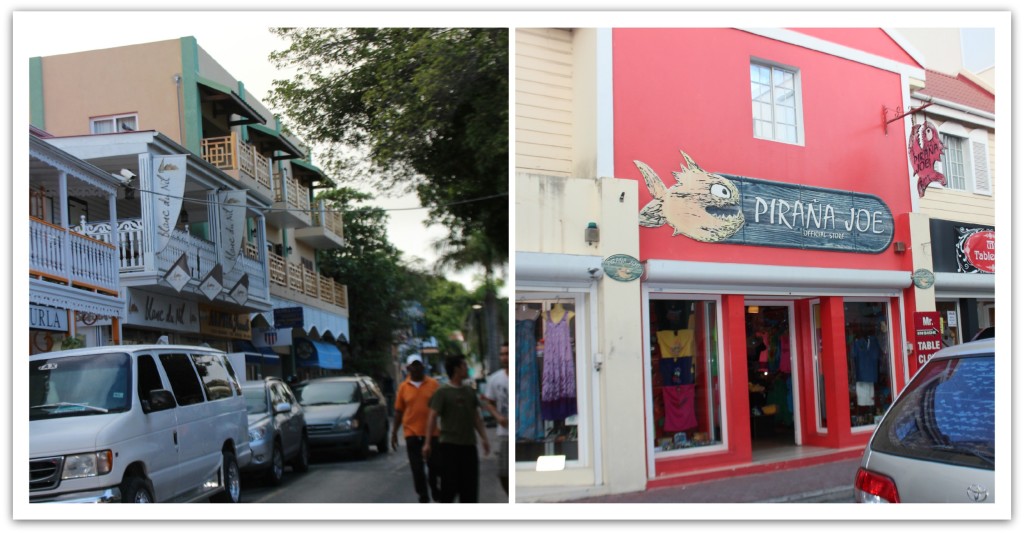 Are you tired yet? Well, if you are, you better rest up before going on a cruise, because we still had Pirate Night ahead of us onboard!
We did each bring a little bit of a costume, but not to worry if you forget. The stores on the ships have a lot to choose from!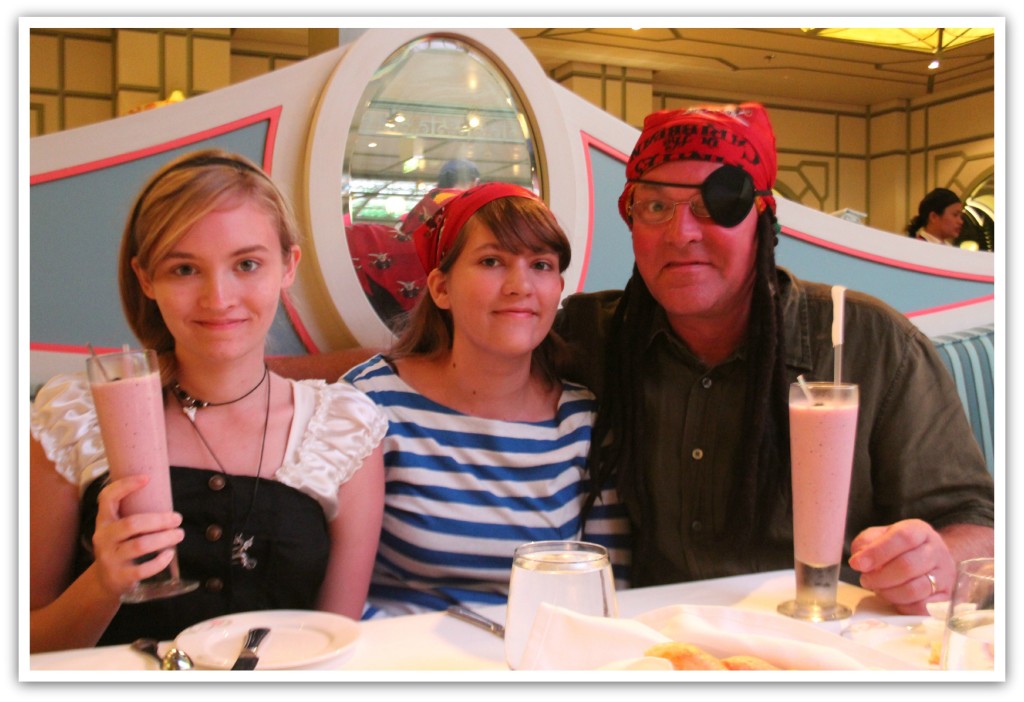 We had dinner at The Enchanted Garden again, and our wait staff was a blast as usual! Seeing them would be worth going on the Fantasy again. They were that amazing.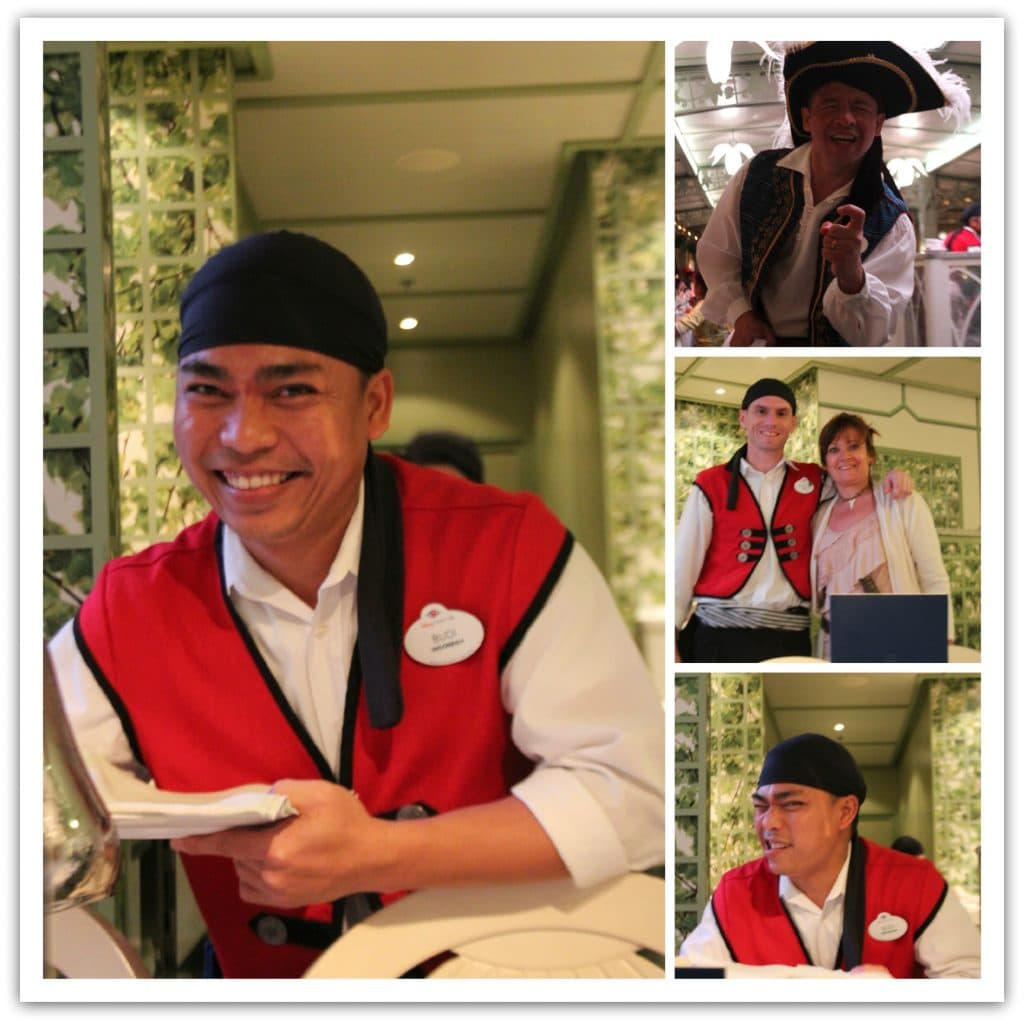 We stopped by our room before going to the rest of the Pirate Night Festivities, and look what we found!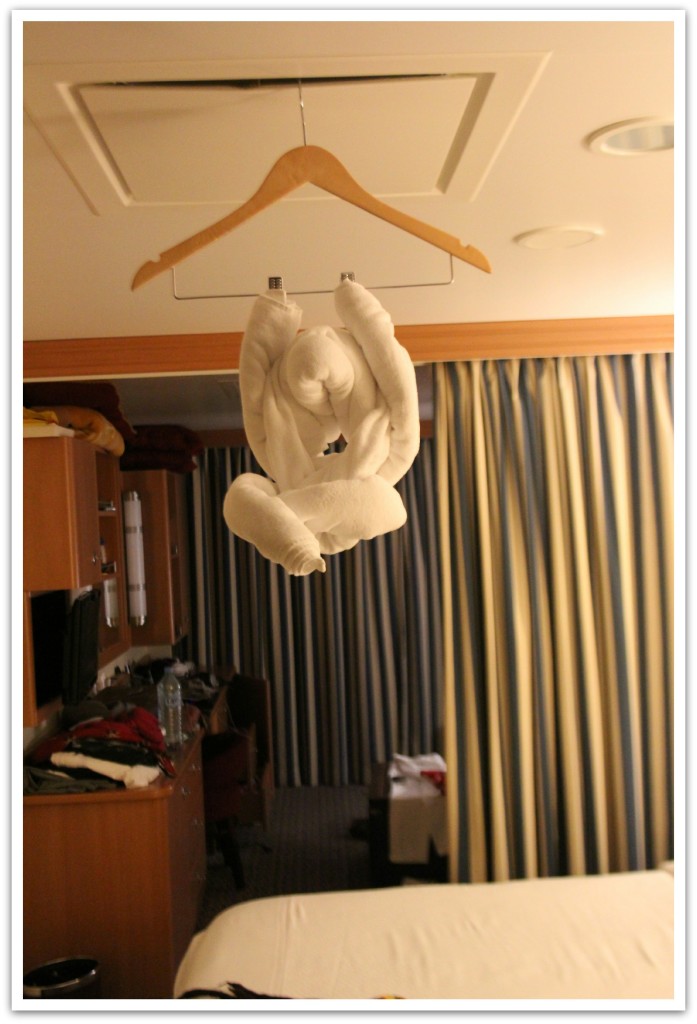 The pirate show was great, and you could see everything from a huge screen. Jack Sparrow got in all kinds of trouble, as always, and ended up getting out of it, as usual! The night ended with top-notch fireworks.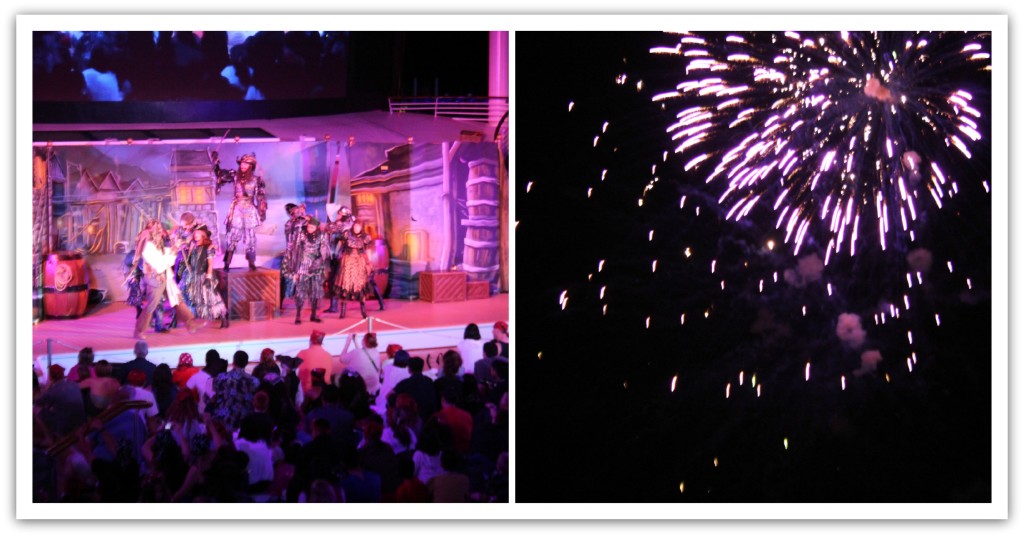 My husband and I decided to go to one of the bars for a drink since our girls were heading out to explore and see Frozen at 11. I think we were sleeping long before they got back! They were going to be tired when we docked at St. Thomas at 7:45 for our snorkel adventure!
Have you been to St. Maarten? I'd love to read your comments about what you thought, and any special places your found to see. Ready to read about day five?