Bay Hill Club and Lodge in Orlando is on the shortlist of many golfers. Golfer's Paradise is all my husband needs to hear to be excited about a weekend away.
My husband, daughter, and I spent a few days at Arnold Palmer's home course a couple of years ago. My husband is passionate about golf and had been telling me for a year that he wanted to play golf at Bay Hill.
I was excited to be invited to experience not only the golf course but also the accommodations at Bay Hill Club and Lodge.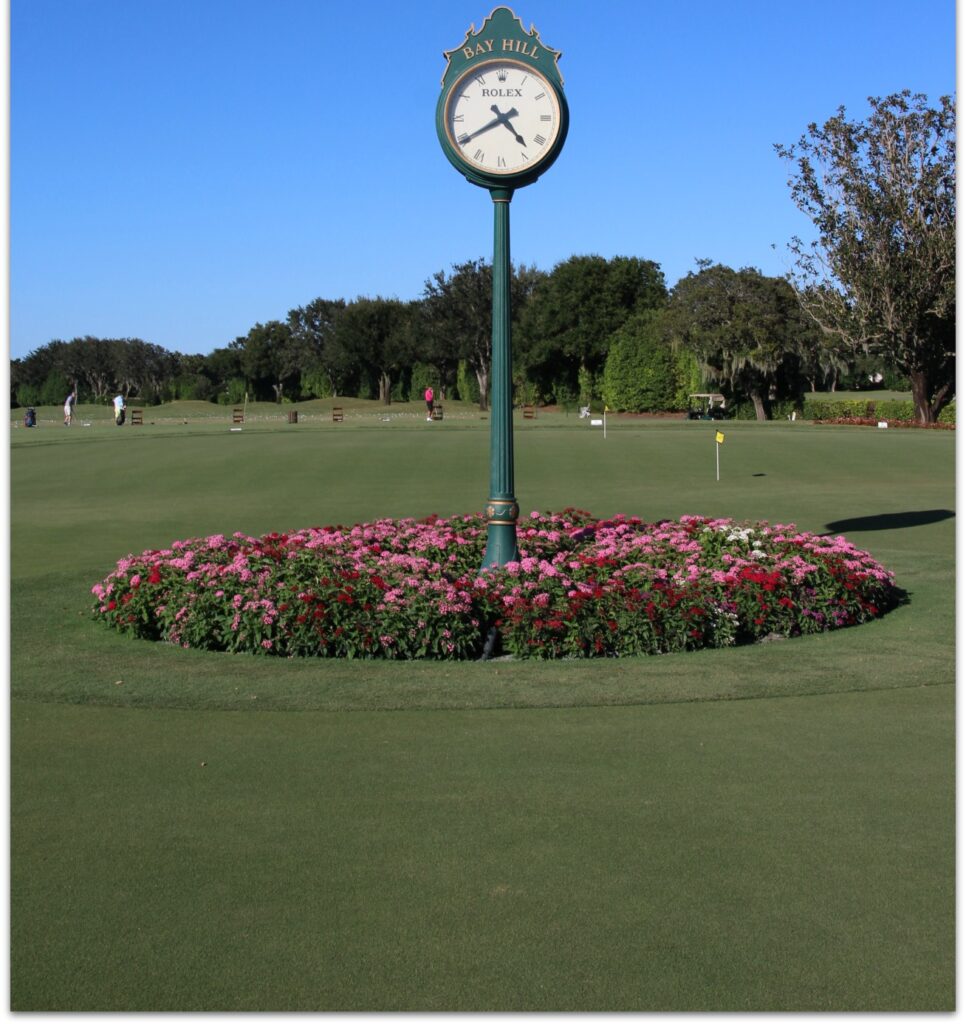 Bay Hill Club and Lodge is a lovely golf resort, very traditional in decor with touches of luxury. It's not a huge resort, but you have everything you need for a golf getaway.
The 27 holes of PGA tour level championship golf will challenge you. The beautiful setting of 270 acres, set along the shores of the unique Butler chain of lakes, is absolutely gorgeous.
It's a bonus that Bay Hill also offers a fantastic fine dining experience. The Spa & Salon at Bay Hill is wonderful. Between the golf, the fine dining, and the spa, Bay Hill would make a wonderful romantic getaway.
Still, if you're traveling with the kids, this resort also makes a fantastic family vacation. With a beautiful heated pool including a fabulous cafe, fishing at the marina, and tennis courts, there's plenty for everyone to do.
You must be staying at the resort in order to play golf or use the other amenities. The day we played, my husband decided to play a second round. No big surprise there! The Bay Hill Golf Course layout is spectacular.
My daughter and I decided to sit outside at the Clubhouse restaurant and share nachos. It was huge, so be ready! It was easily enough for four.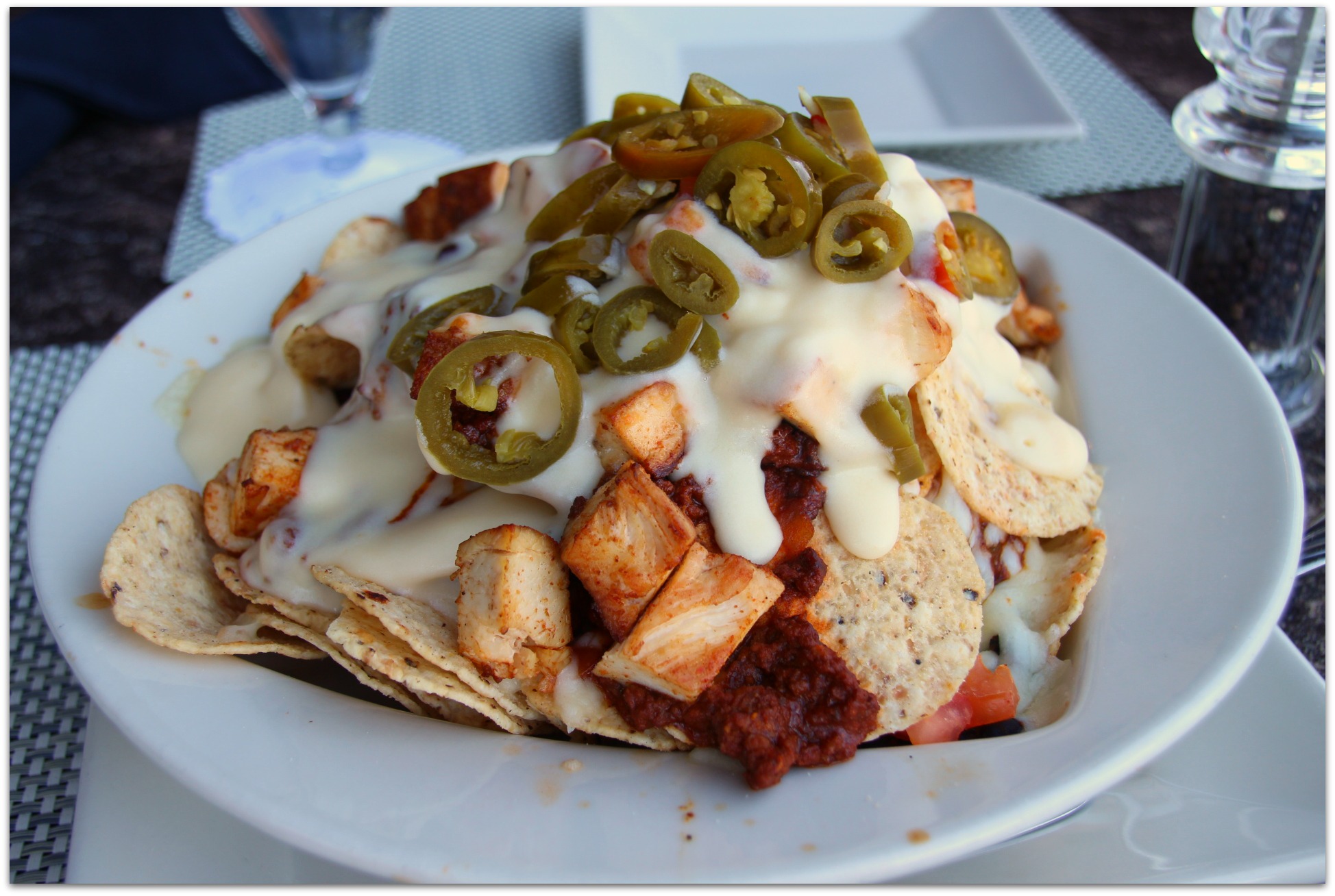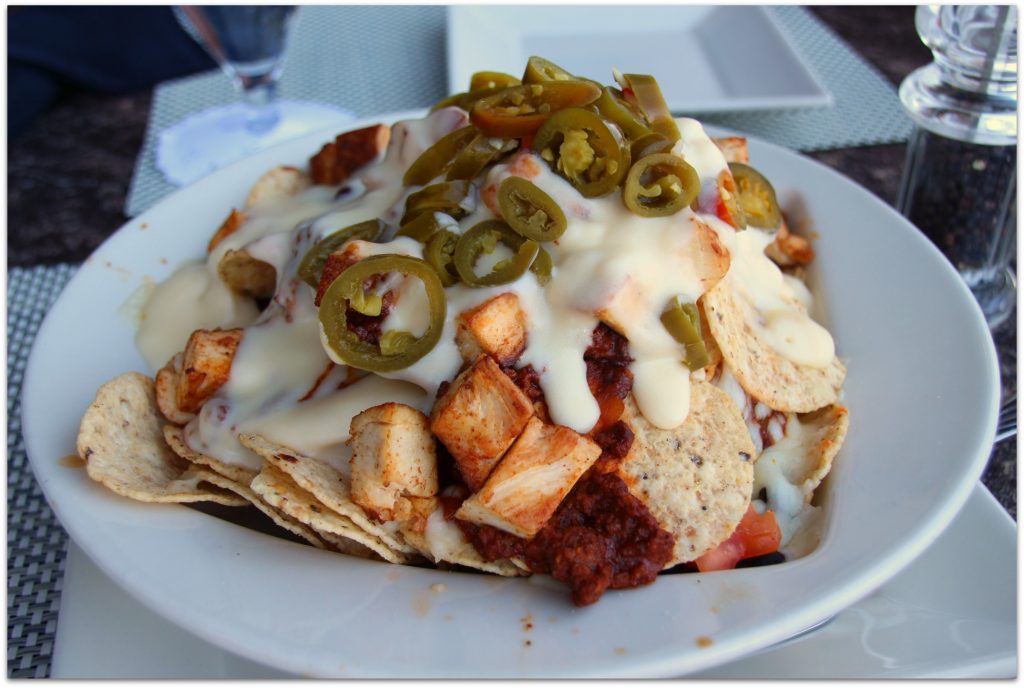 I have to admit, it was nice to be able to have lunch and go back to our room for a few hours. And my husband was in heaven being able to play another round.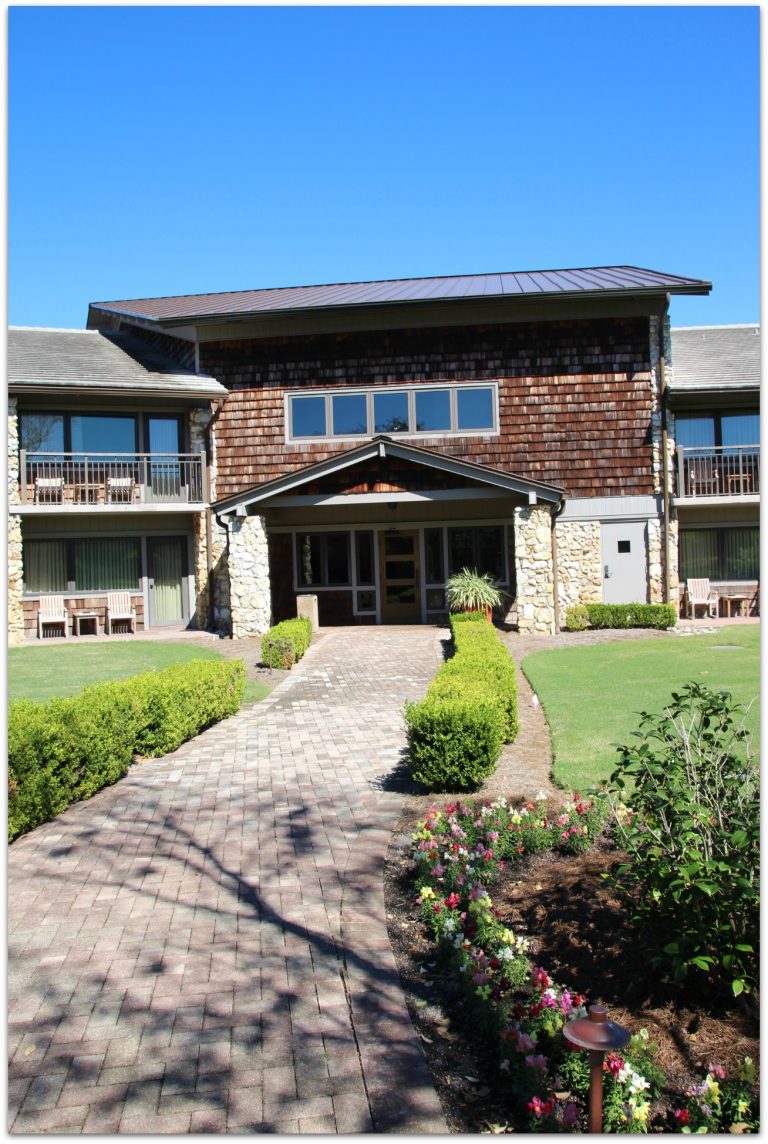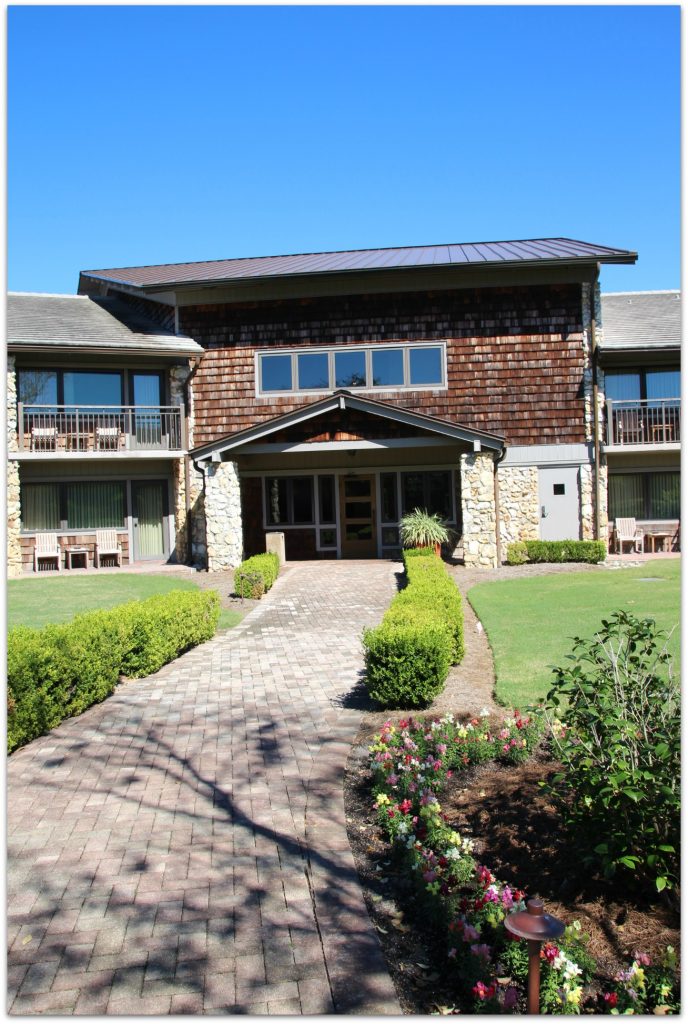 The resort is charming, as you would expect from a Members Only course known as the late Arnold Palmer's winter home. The rooms are lovely, with comfortable beds.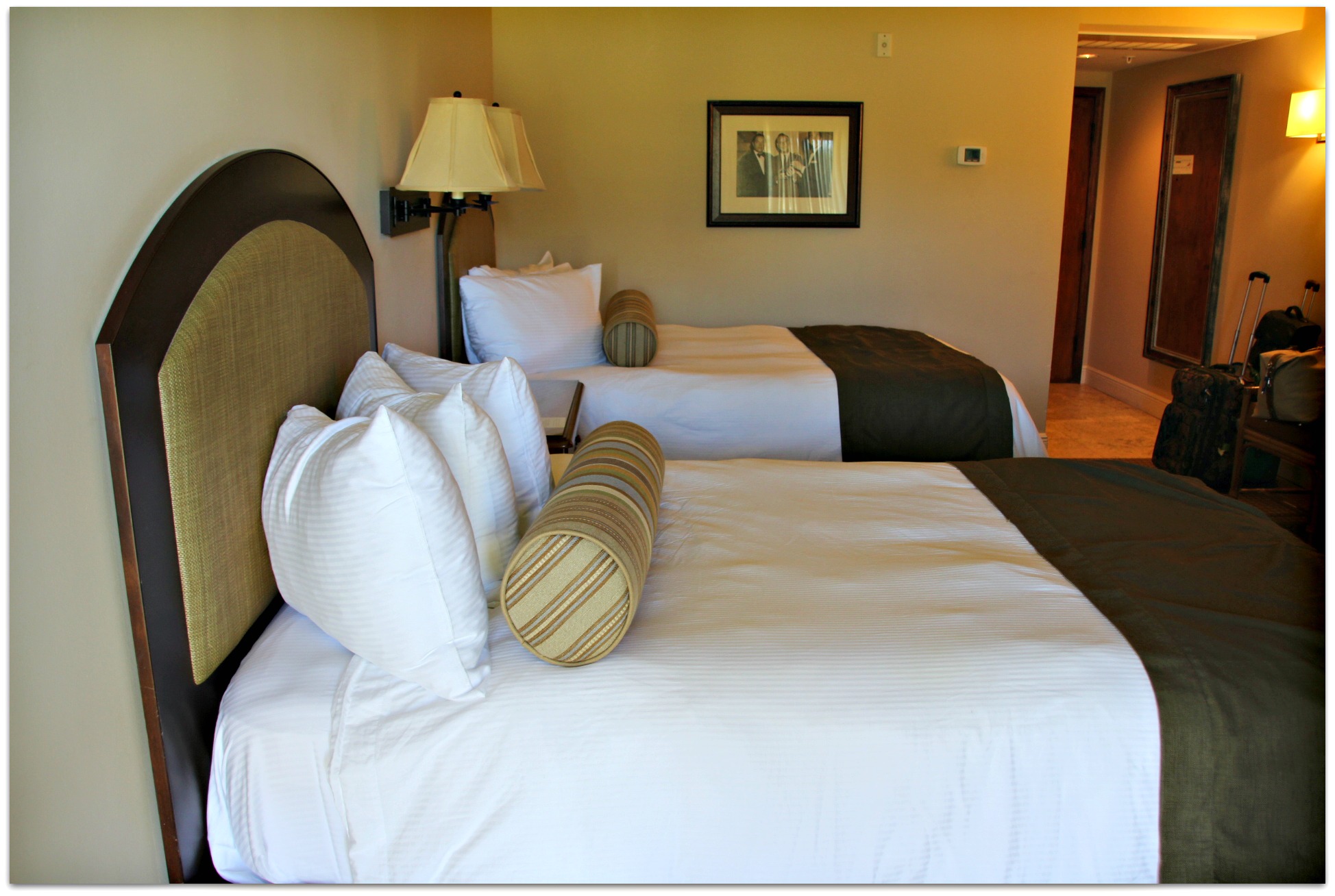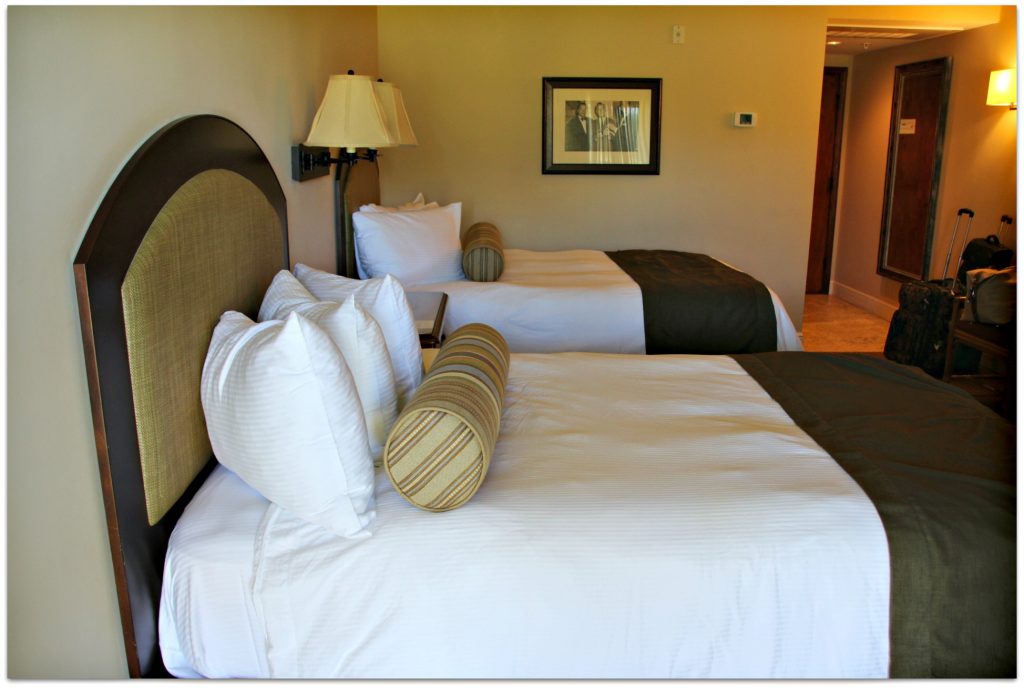 There is a sitting area that's perfect for morning coffee, as well as a balcony with seating. The coffee service in each building is a nice touch, with coffee, tea, and hot cocoa offered.
My husband brought back tea with a sugar stick for our daughter. She said it felt like a special treat. It was nice to be able to lounge in the room without walking to the restaurant for coffee.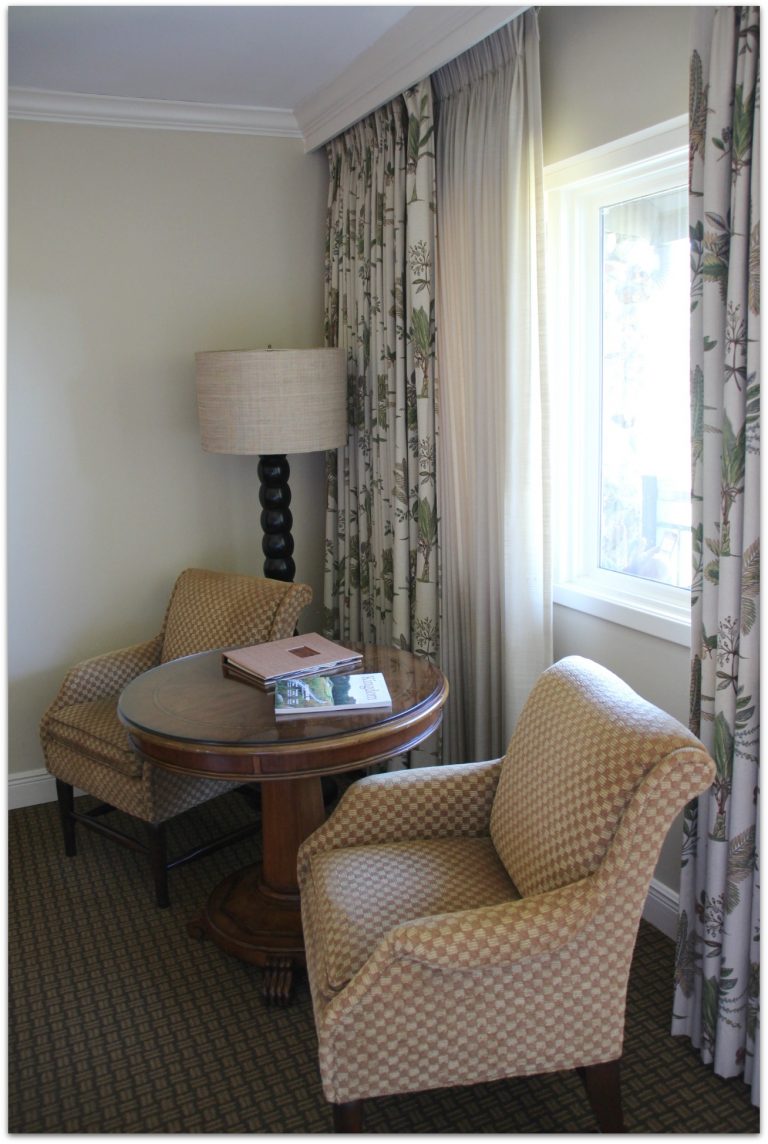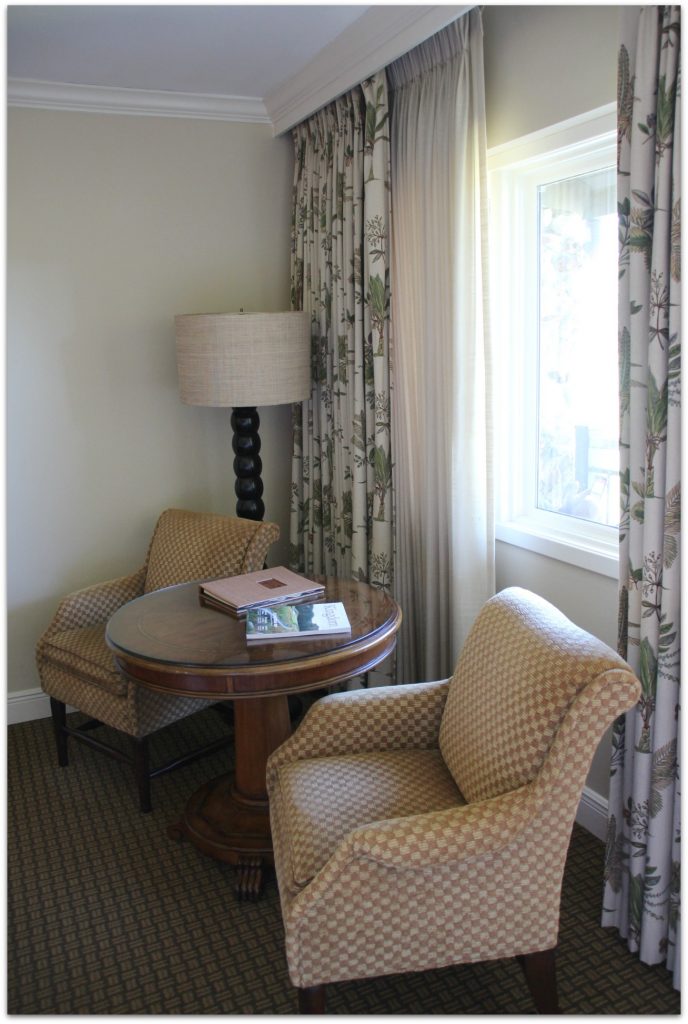 The bathroom has specialty toiletries that are amazing, developed by Arnold Palmer for this resort. You'll also find plush robes in the room. You can purchase the larger sizes of the spa products or robes in the spa if you would like to take them home.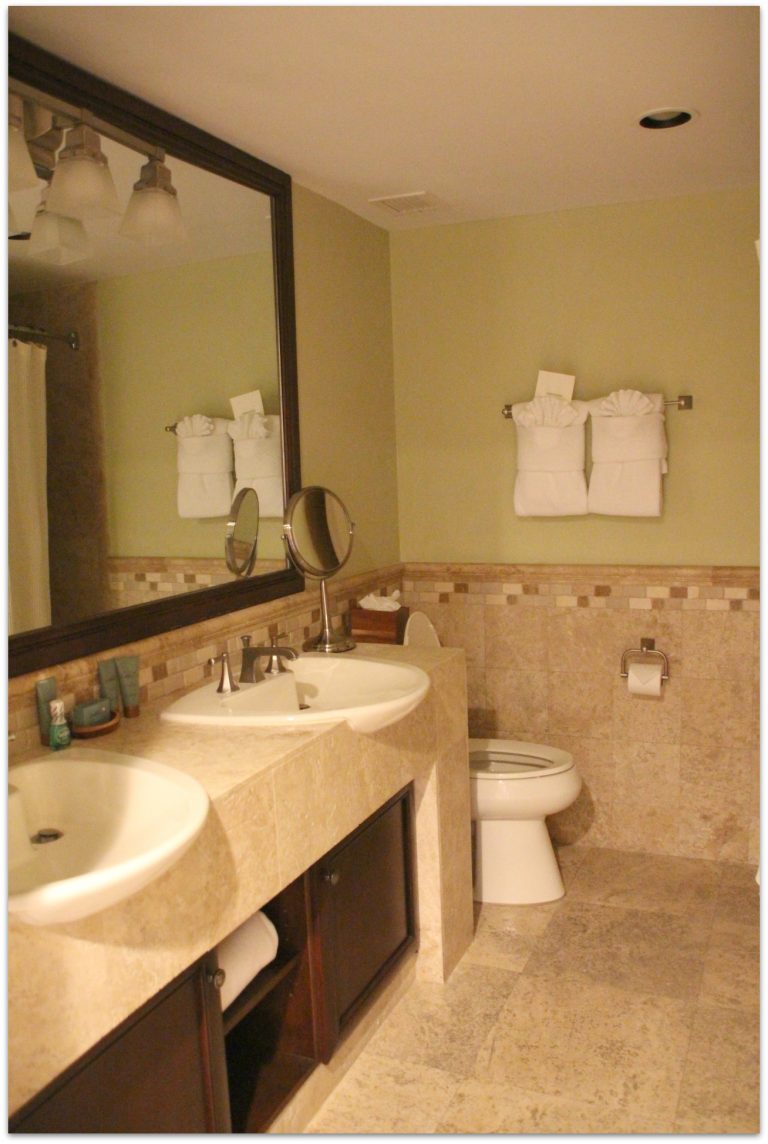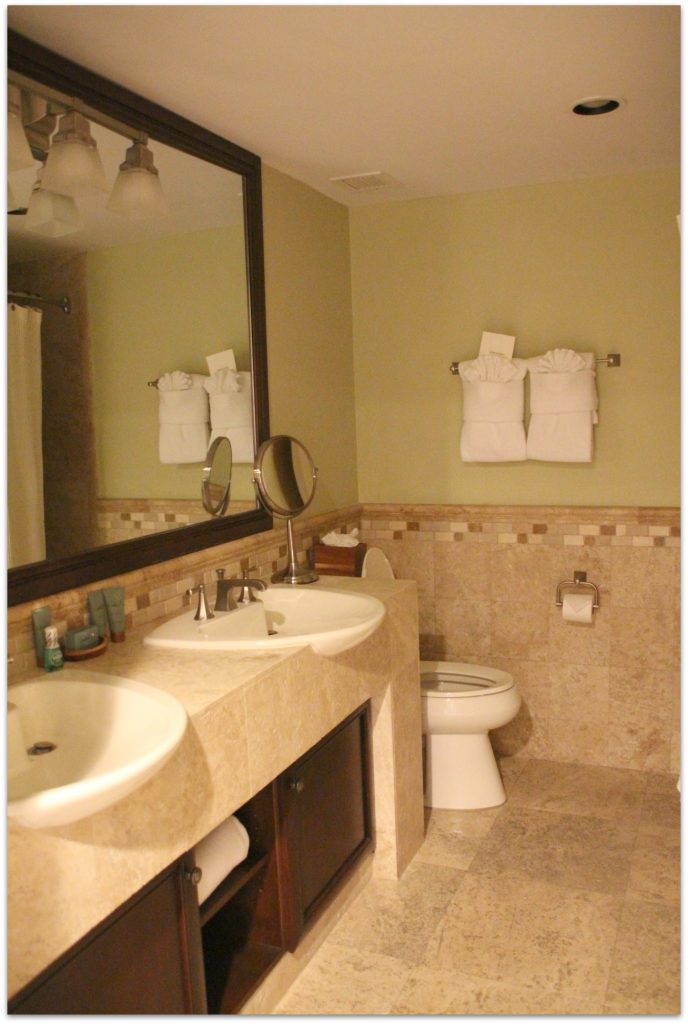 I'm a huge fan of Bob Hope and Dean Martin and loved this portrait. There's a lot of history at Bay Hill.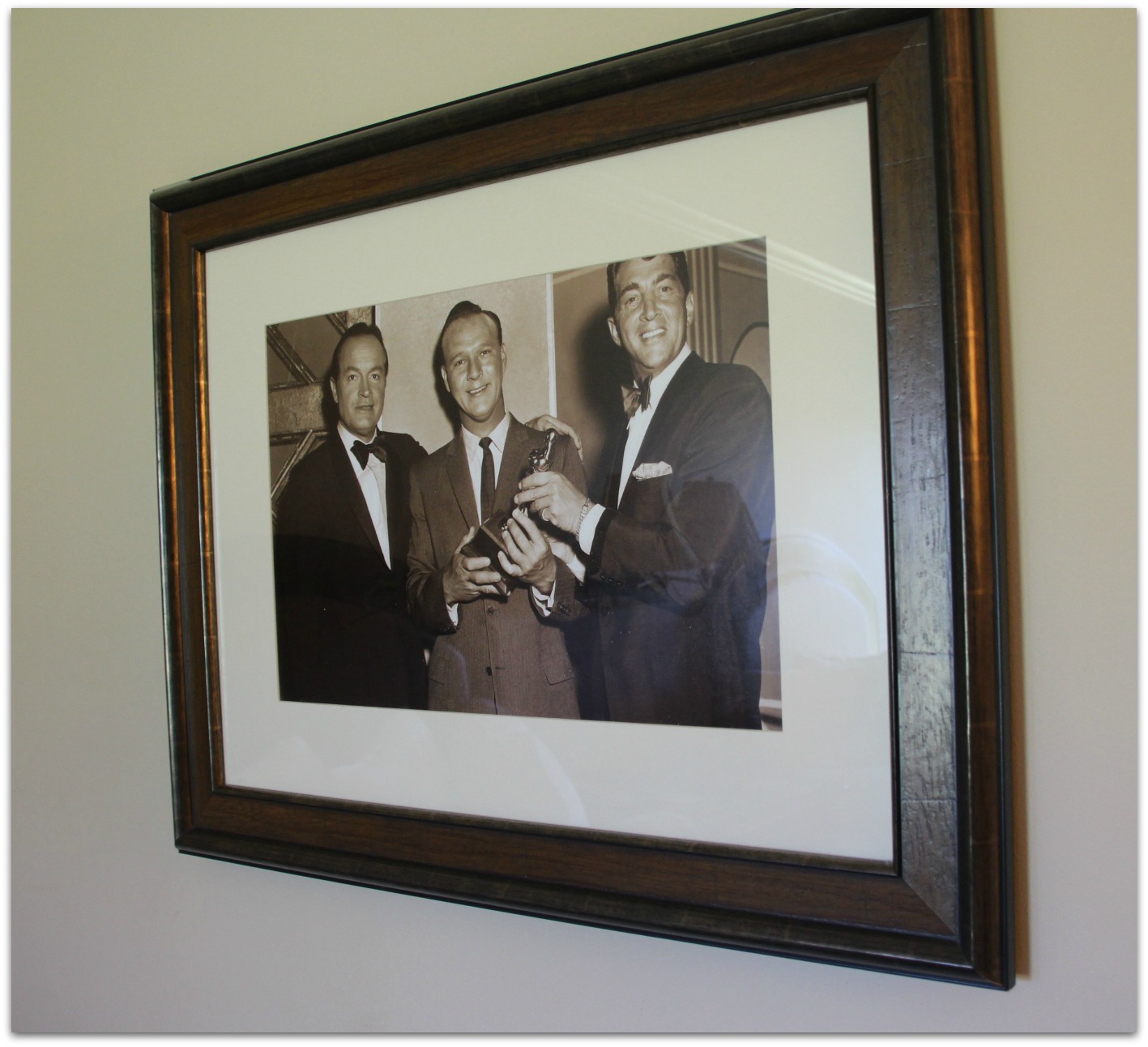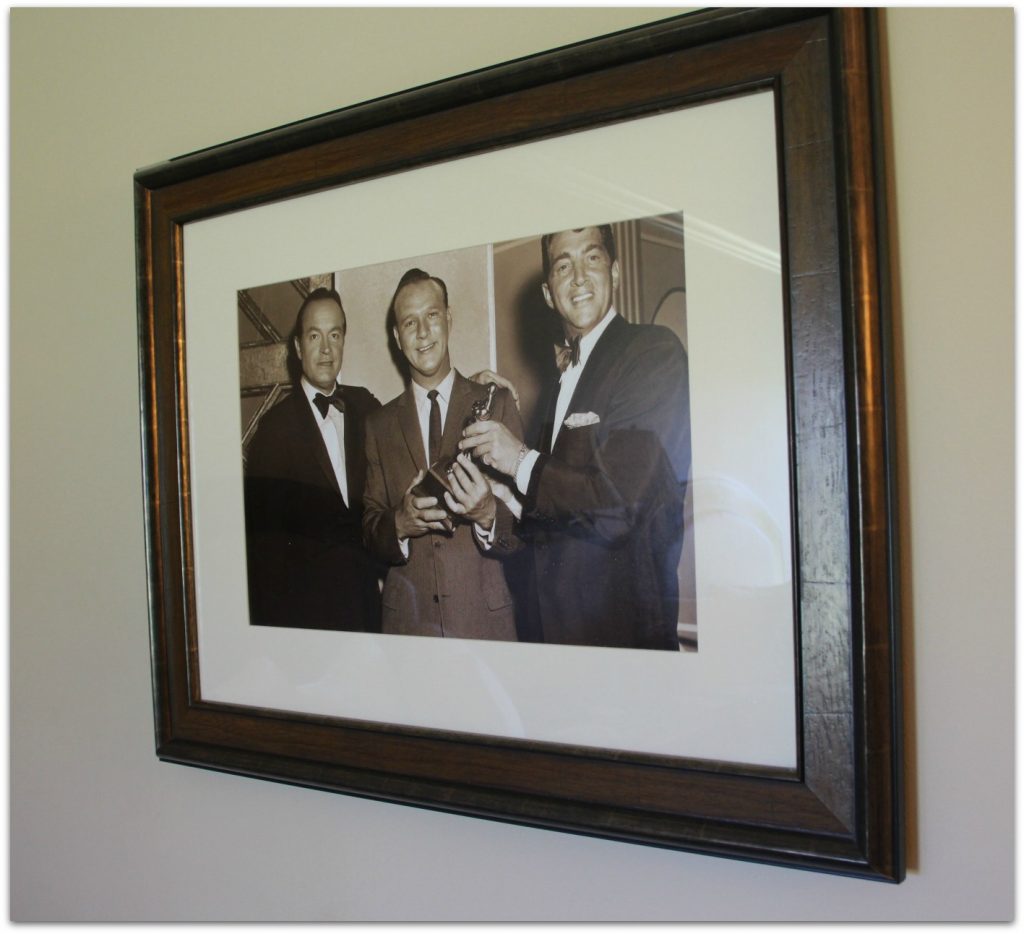 If the whole family isn't interested in golf, there is a lot more to do at Bay Hill.
The pool is nice and you'll have easy access to lounge chairs and umbrellas. And if you forgot anything, the pro shop has shorts, shirts, and a huge assortment of other items. I may have done a little early Christmas shopping!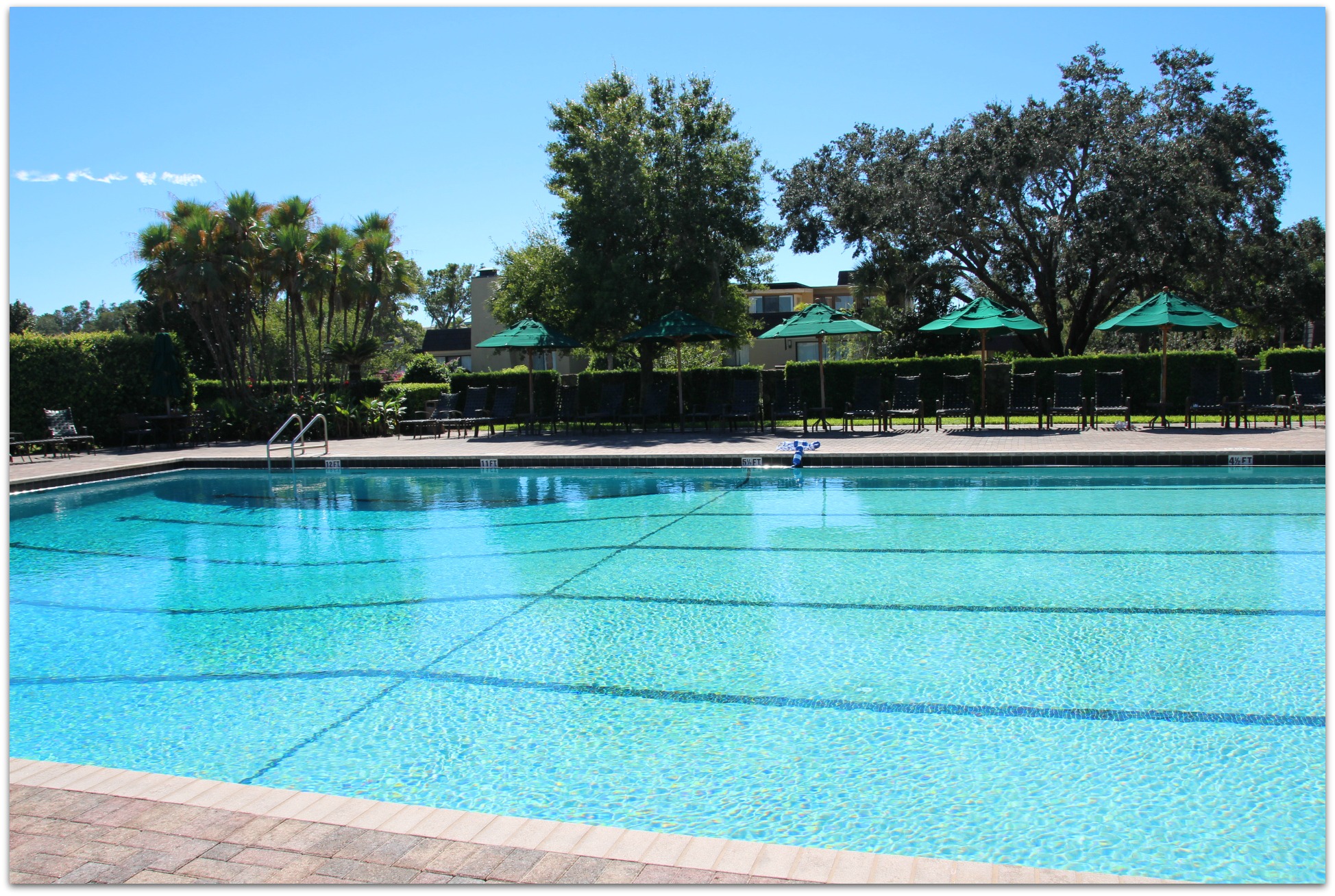 The cafe is not what you would expect from a pool cafe. We thought it would be typical pool food, but the menu offered a lot of choices. I had a salad that was fantastic.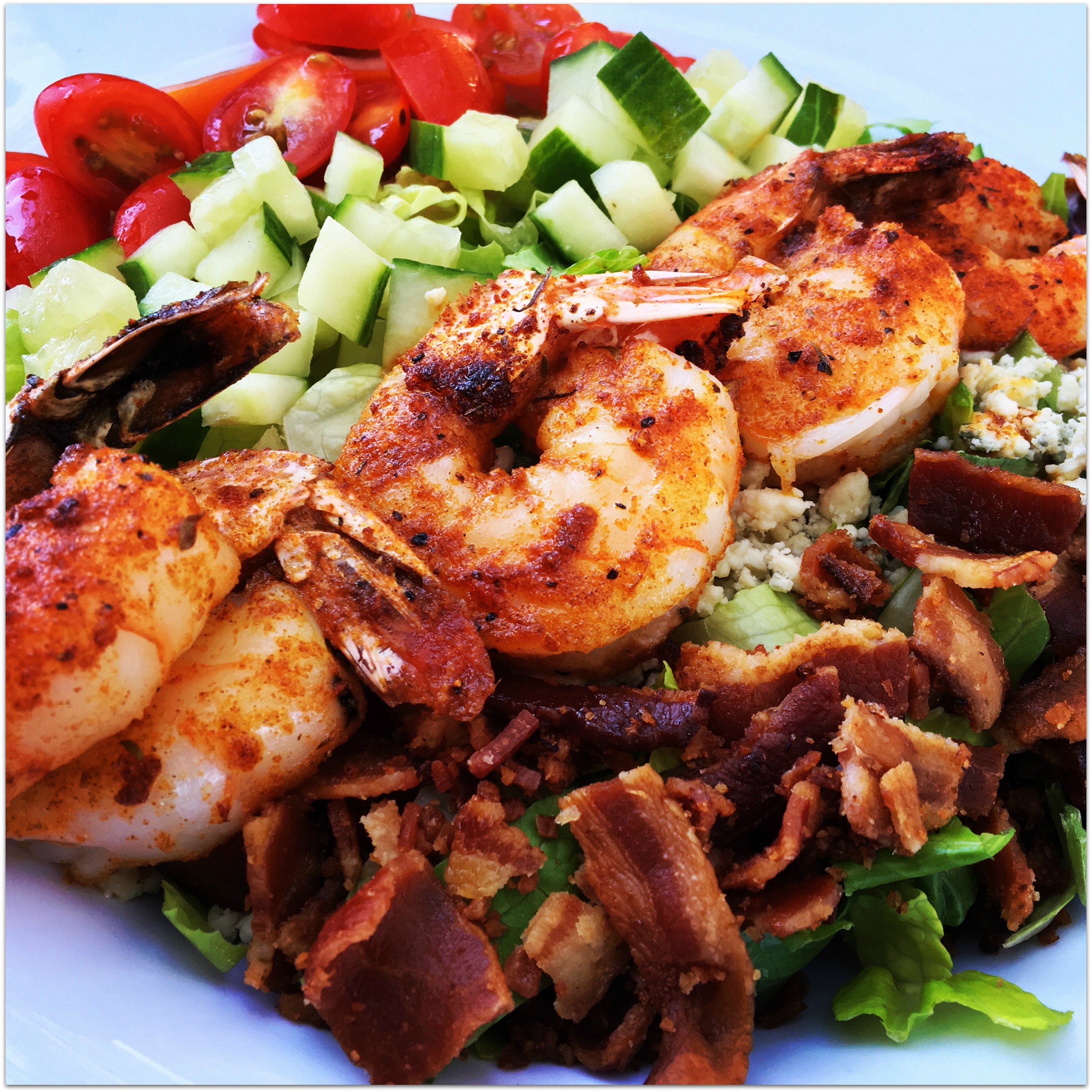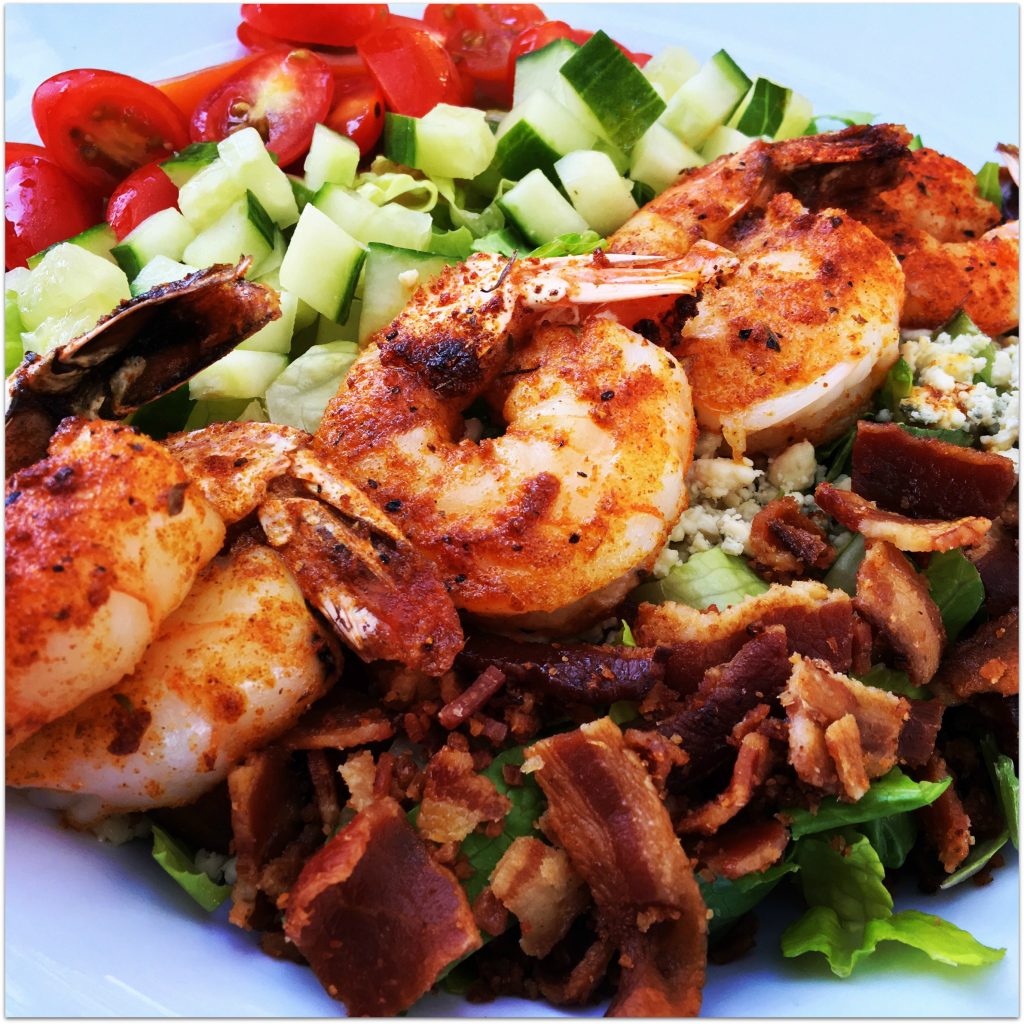 Whether you are planning a family getaway or a golfer's weekend, Bay Hill Club and Lodge will not disappoint. Check out all the activities available before you visit so you can book a round of golf, golf lessons, tennis, fishing with Captain Paul, or spa services.
By the way, if you're looking for a meeting space, Bay Hill was recently named a recipient of the 2016 Readers' Choice Award from the publishers and editors of ConventionSouth, which is the national multimedia resource for planning events in the South.
Bay Hill Club and Lodge is located at 9000 Bay Hill Boulevard in Orlando. You can book online or give them a call if you have questions at 1-888-422-9445.
I'd love to hear about your stay, so please come back and share in the comments!