There are a lot of beautiful golf courses in Florida, but there's really something special about playing golf at Bay Hill.
We've played Sawgrass and spent the day on 17 during the PLAYERS tournament Championship.
We live on a really pretty Arthur Hills designed course. Let's face it, Florida is just a gorgeous state and the weather is perfect most of the year.
There are also spectacular golf courses in other parts of the world. I saw a stunning course as I was flying into Indonesia, and Hawaii has a few that I've heard are absolutely spectacular.
But Bay Hill has something they don't have, and that's the fact that it was Arnold Palmer's course.
There is history at Bay Hill, but that's just the beginning of why I think you should spend some time there and play the course.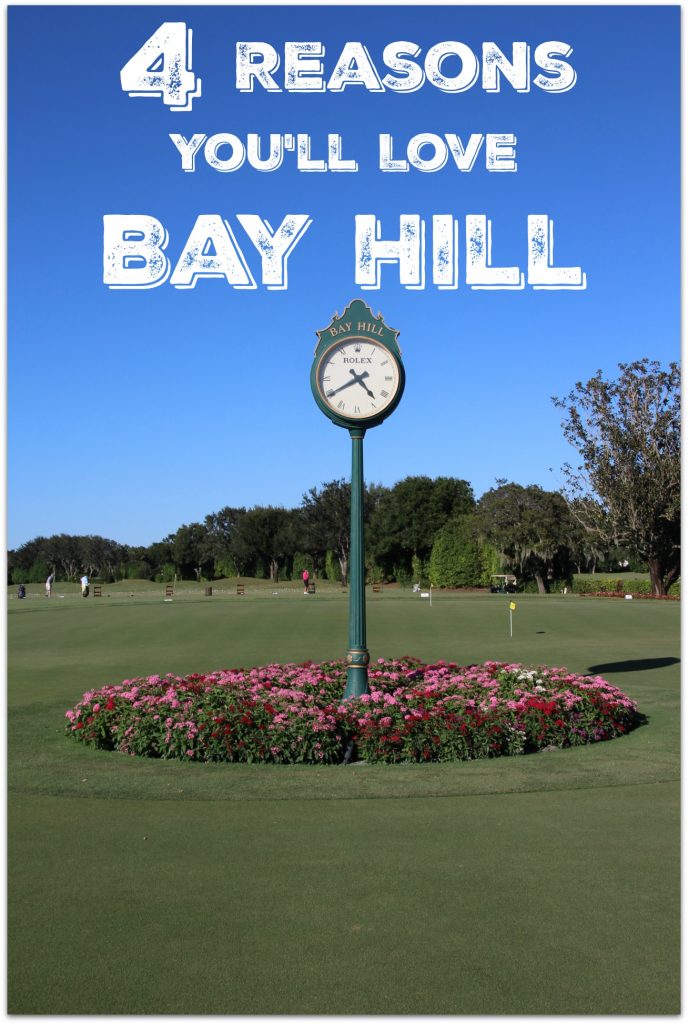 Why You Must Play Golf at Bay Hill
History
Bay Hill was built in late in 1961 when the 18-hole golf course opened. 
This is 10 years before the opening of Disney World. The original golf course architect was Dick Wilson and Bay Hill was the first golf course planted with Tifway (Tifton 419) Bermuda grass. 
It would be hard to find a Florida course today without this sod or seed.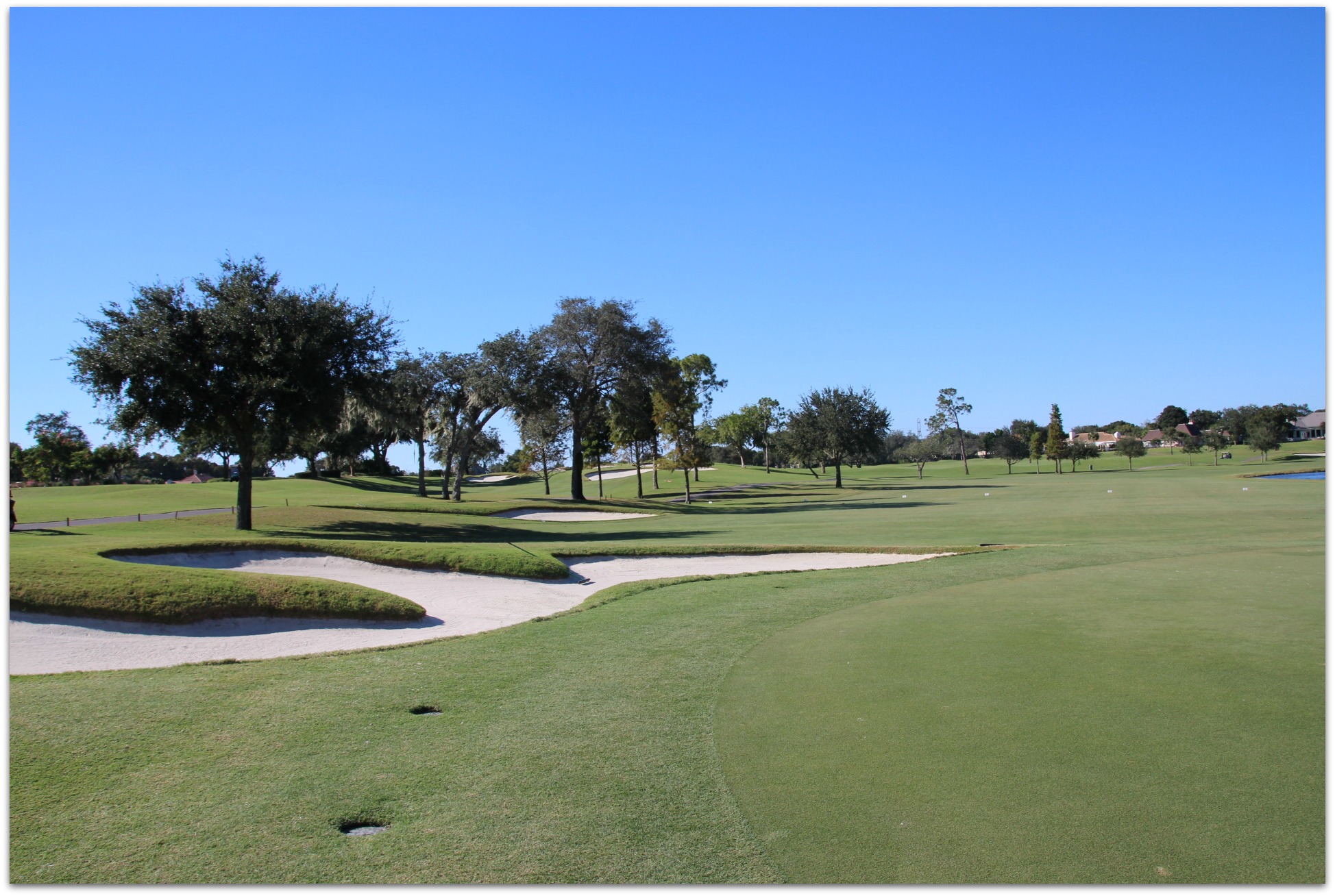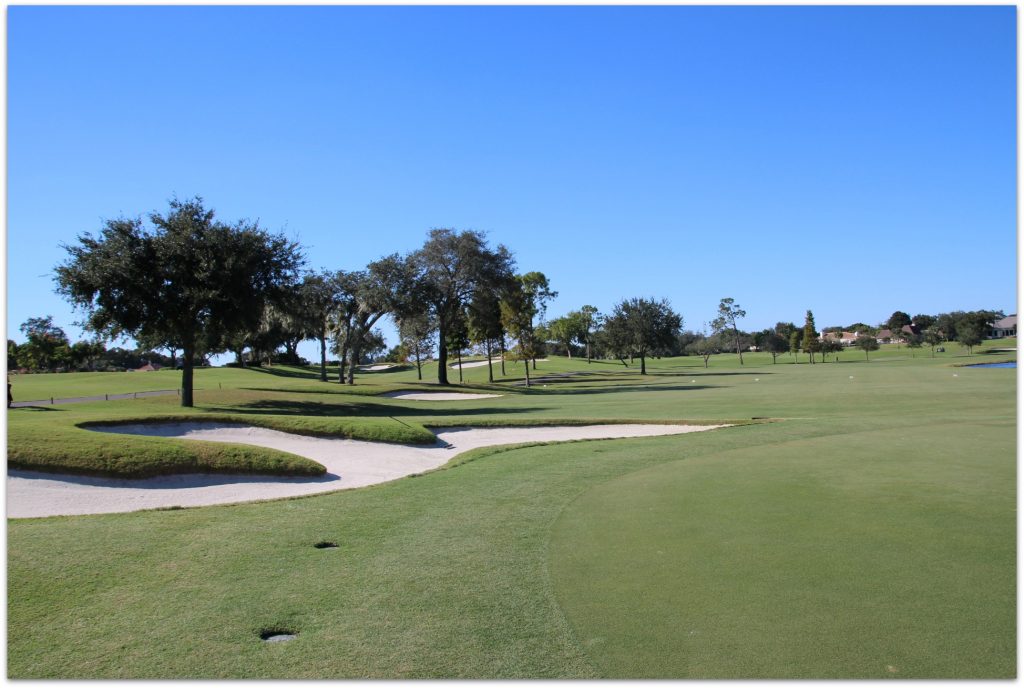 Arnold Palmer first played the course in 1965. Already the most celebrated statesman of the game of golf, known around the world for his accomplishments, he took a five-year lease with an option to buy.
Bay Hill had a new beginning when Mr. Palmer purchased the course in 1976. (By the way, you'll often hear people refer to Arnold Palmer as Arnie.
You won't hear that from any of the staff at Bay Hill. He will always be referenced as Mr. Palmer, and always with the utmost respect.)
Play where the pros play
It's not every day you get to play a course that regularly has seen the likes of Tiger Woods, Fred Couples, Paul Azinger, and Jason Day – just a few of the winners of Mr. Palmer's charitable event held each year at Bay Hill.
In 1979, Arnold Palmer successfully negotiated Bay Hill as the venue to host a major event on the PGA TOUR. The Arnold Palmer Invitational (in March in 2017) presented by MasterCard (formerly the Bay Hill Invitational) bears a special aura in professional golf.
The tournament, one of the premier event jewels on the TOUR, annually attracts one of the strongest fields of the season to one of the circuit's finest courses, with the entire production overseen and directed by the Legend himself right up until his passing.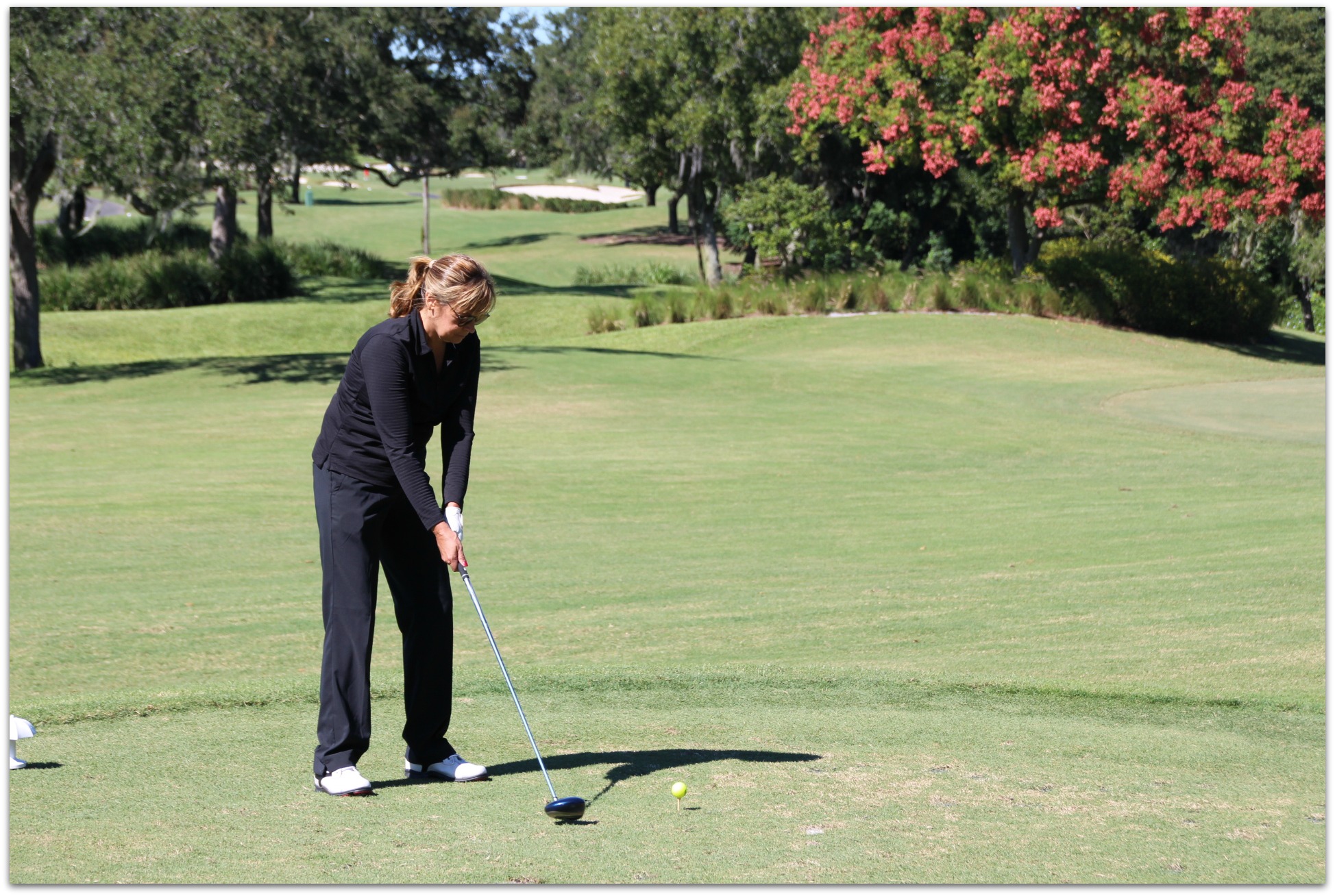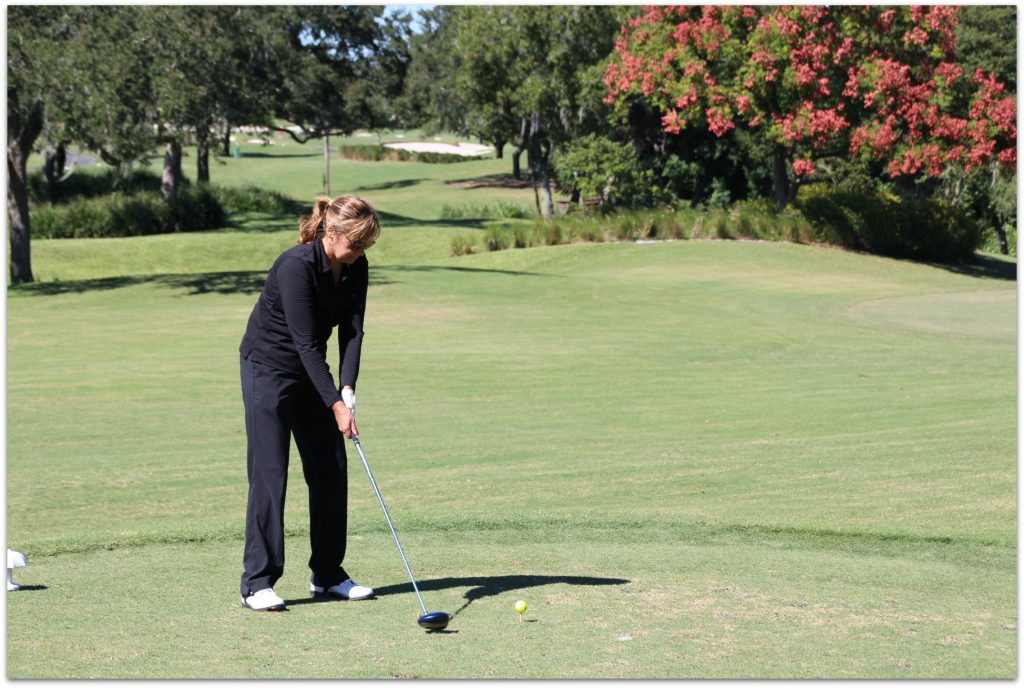 The Challenge
While the course is pretty straightforward without a lot of hidden trouble like you will find at many Florida courses, there is plenty of mounding and bunkering as well as beautiful water hazards that may cause you to choose a more aggressive line unless forewarned by one of Bay Hill's exceptional (and required) forecaddies.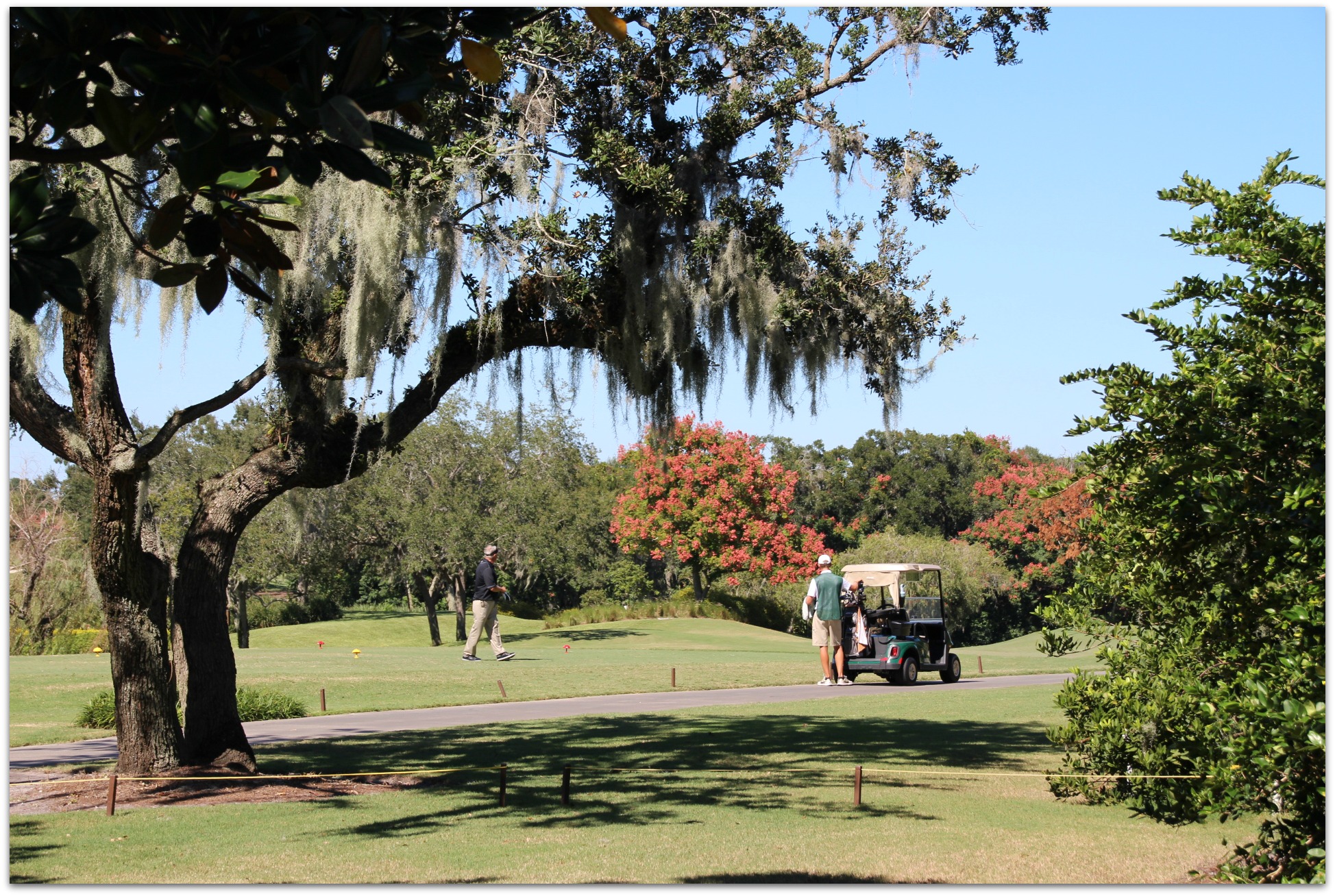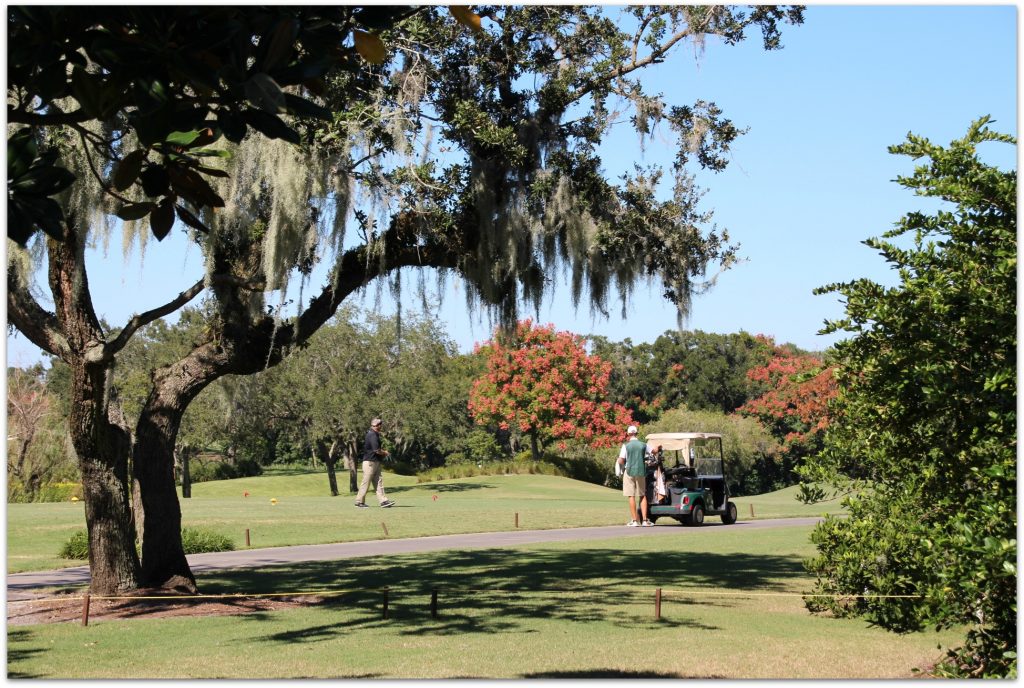 My husband has become quite the golfer since we've been living in Florida. He played from the yellow tees with a distance of 6,437 yards and scored about like he would on our home course which is around 3000 yards shorter depending on which 9's you play.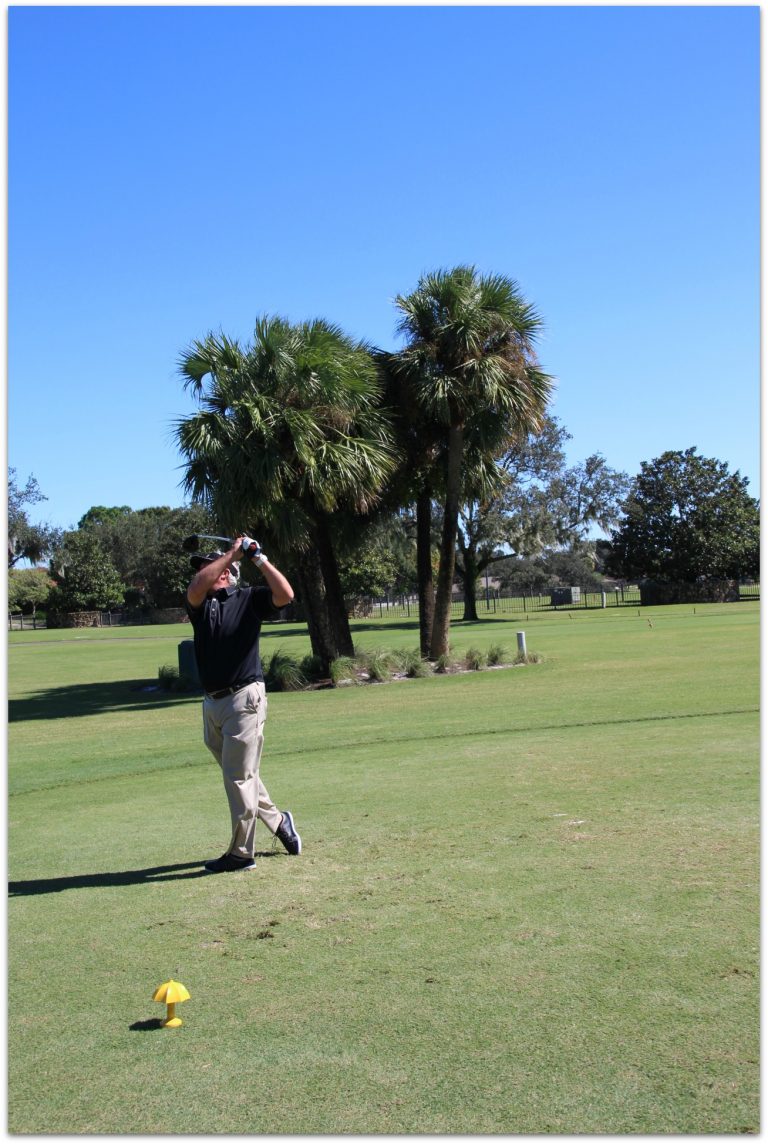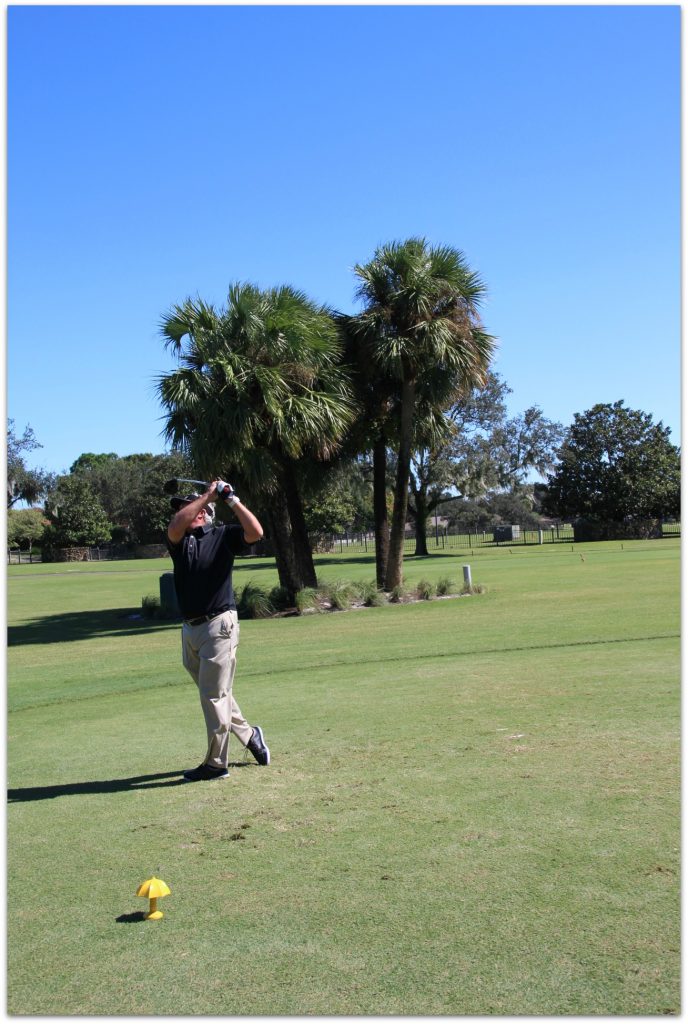 He said what he loved most about the course was the tempting approaches. He said, "Risk versus reward and, unfortunately, risk usually wins!" 
I can tell you he was glad to have our caddie Stewart, who gave me some really great pointers, too.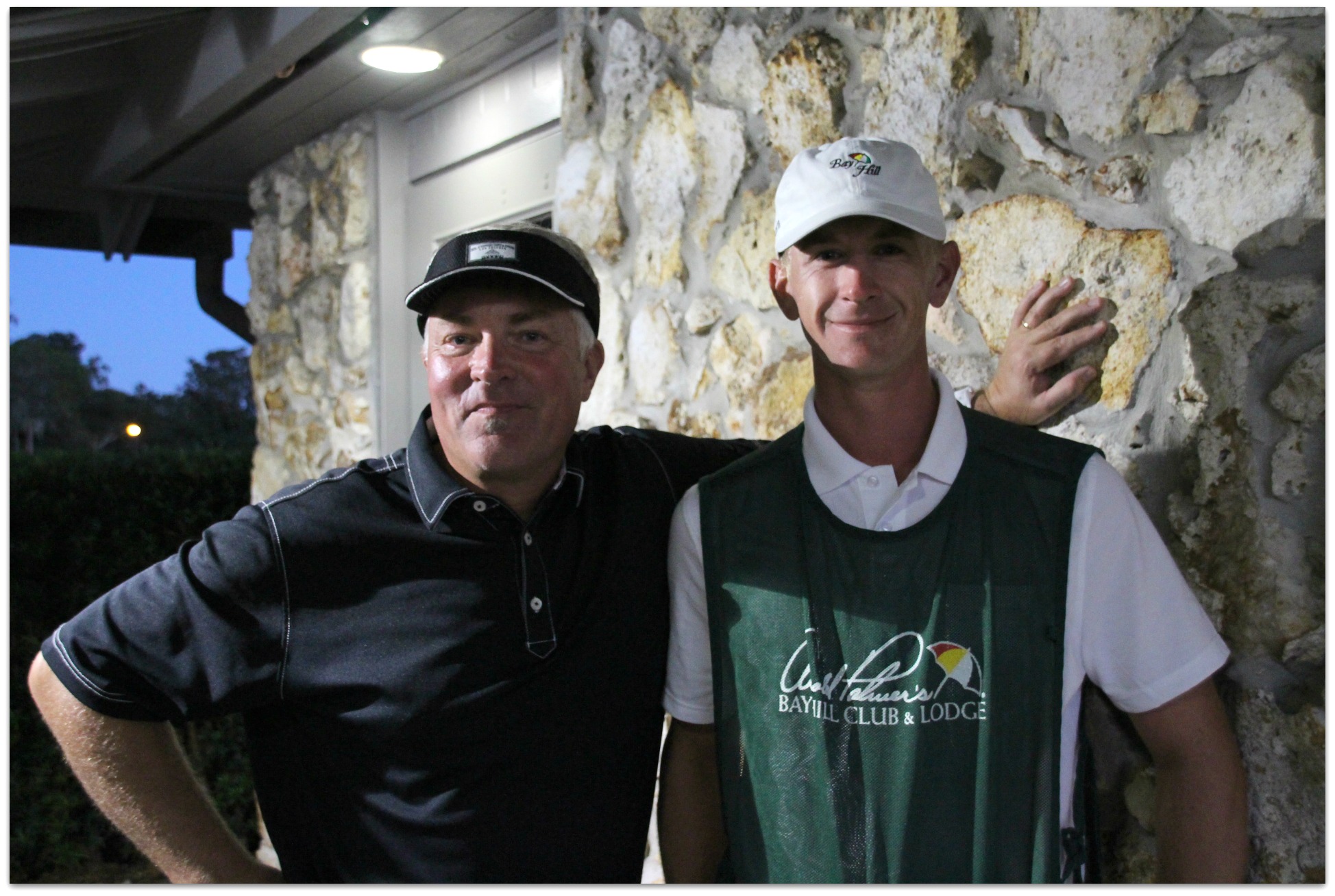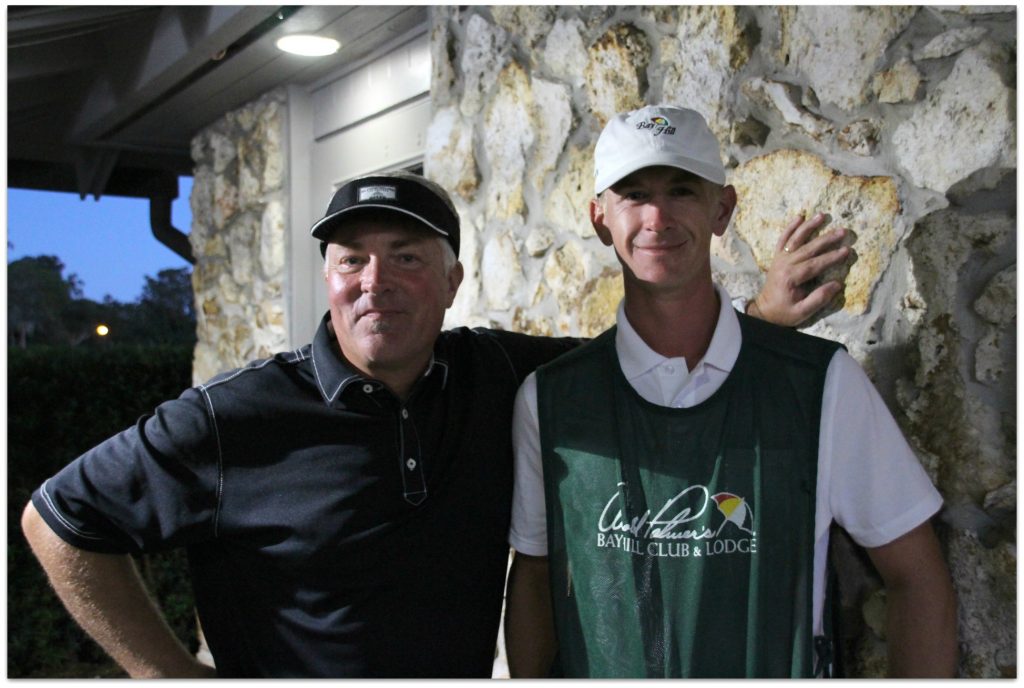 If you're at Bay Hill with your family, it's a great place to play together. My daughter played with my husband and me.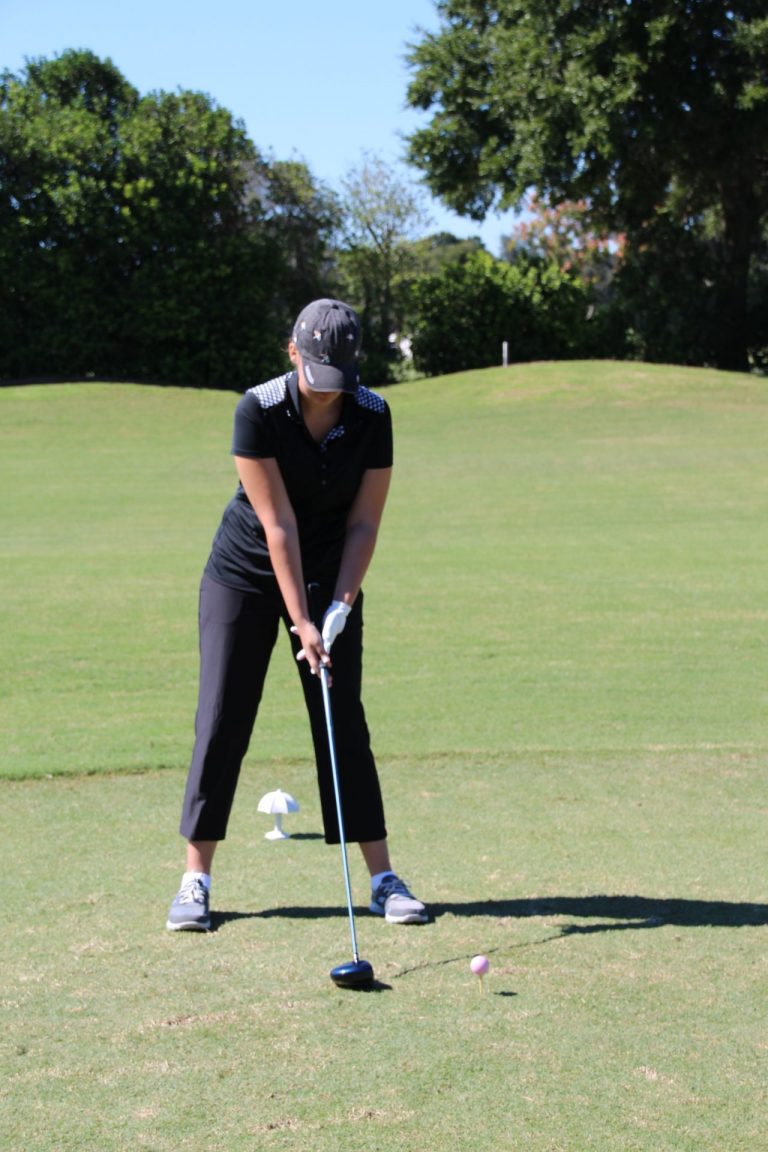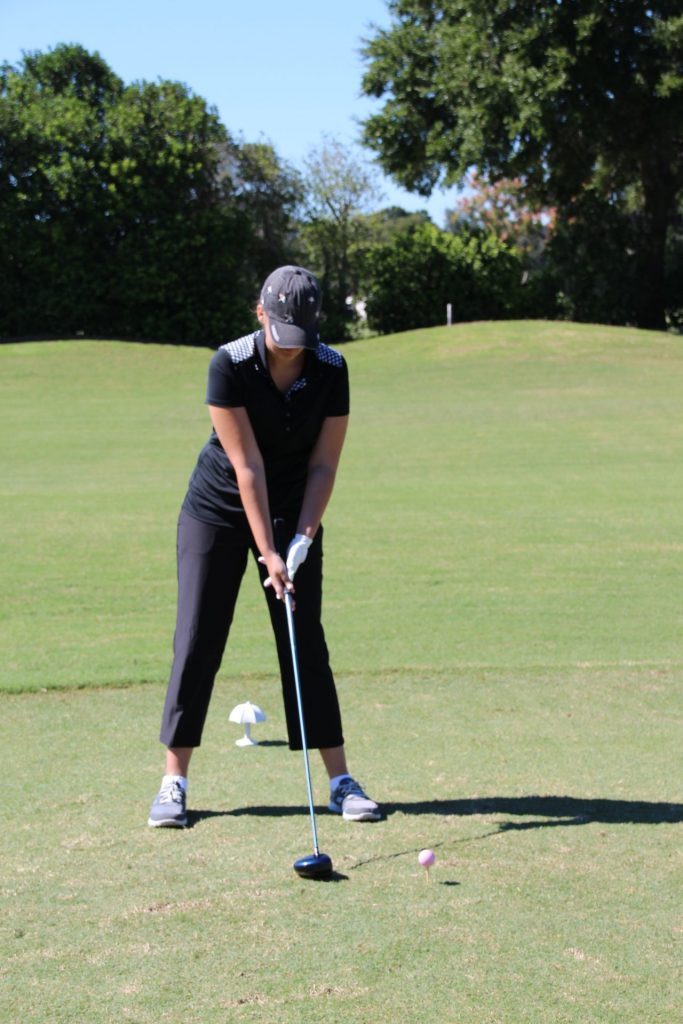 Nostalgia
Bay Hill is one of those few gems that respect the game of golf for what it was meant to be – a social event.
Groups of men and women descend on the property every weekend to leave work at work and focus on relationships. No cell phones are allowed in the Clubhouse.
Yes, you actually have to talk to the gang you're with – and if you are not with a gang I promise the stranger next to you is happy to strike up a conversation.
If you are lucky enough to be sitting next to a member at the bar you may get the pleasure of hearing stories of Mr. Palmer and his dog riding around on their golf cart saying hi to the members, or how Winnie Palmer considered most members part of her extended family.
The main restaurant in the Clubhouse is outstanding and is open for lunch and dinner. On a warm afternoon or evening, sitting outside is lovely.
Take a walk inside and enjoy the memorabilia. You'll see many photos of Mr. Palmer with celebrities. I spent at least an hour browsing.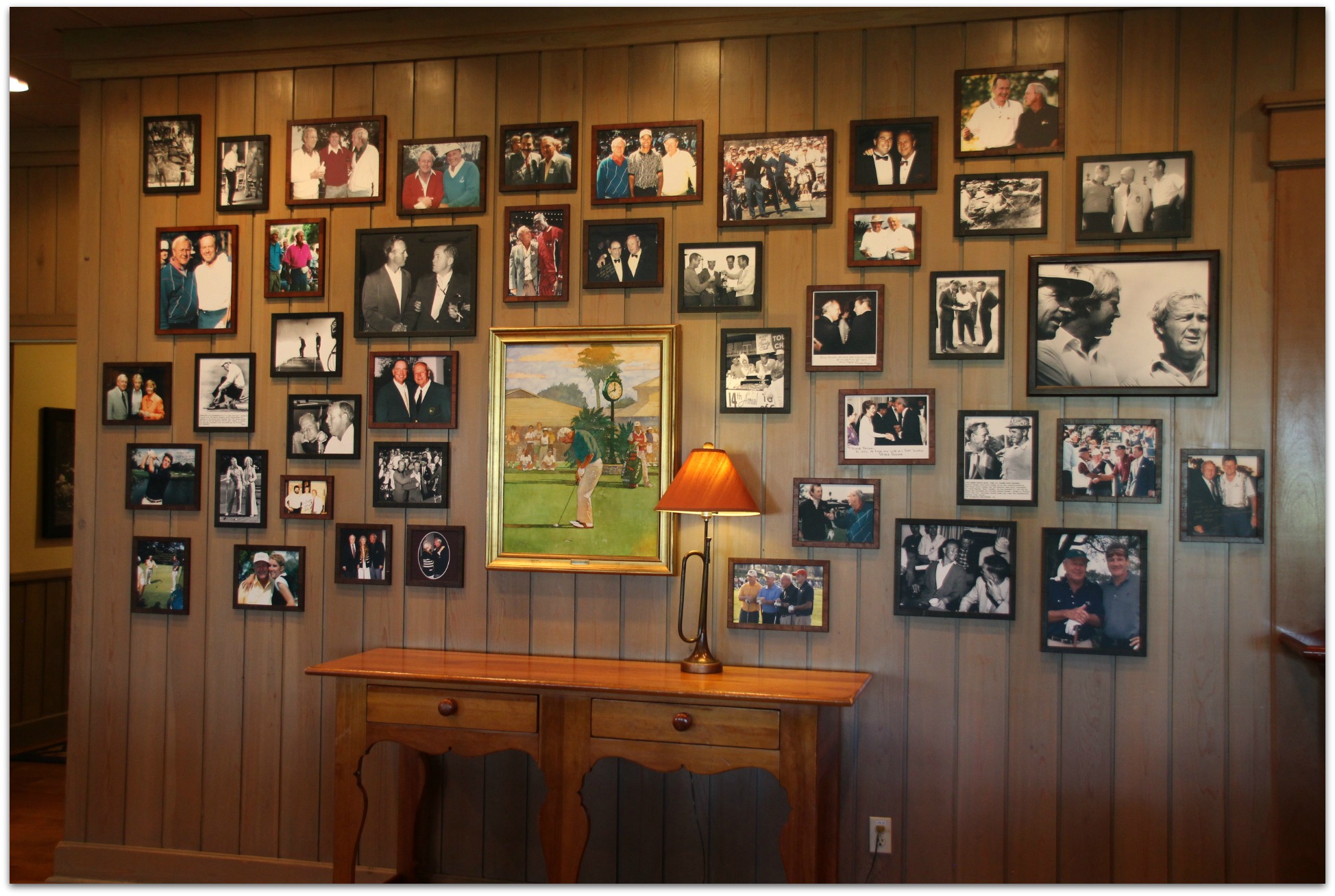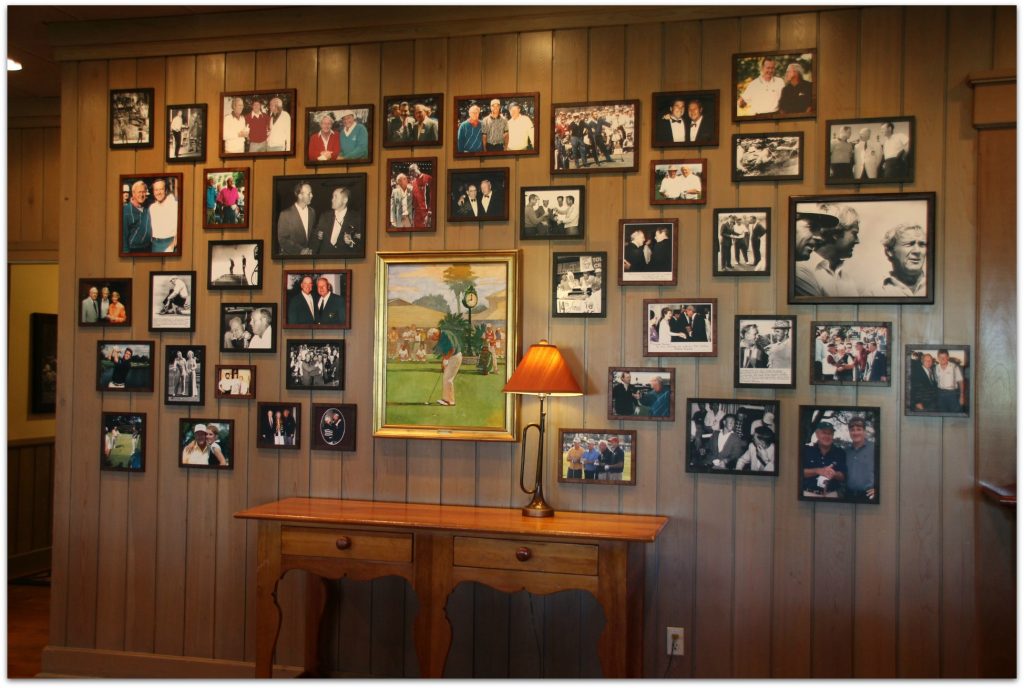 There are guitars from music legends like this one from the band Styx.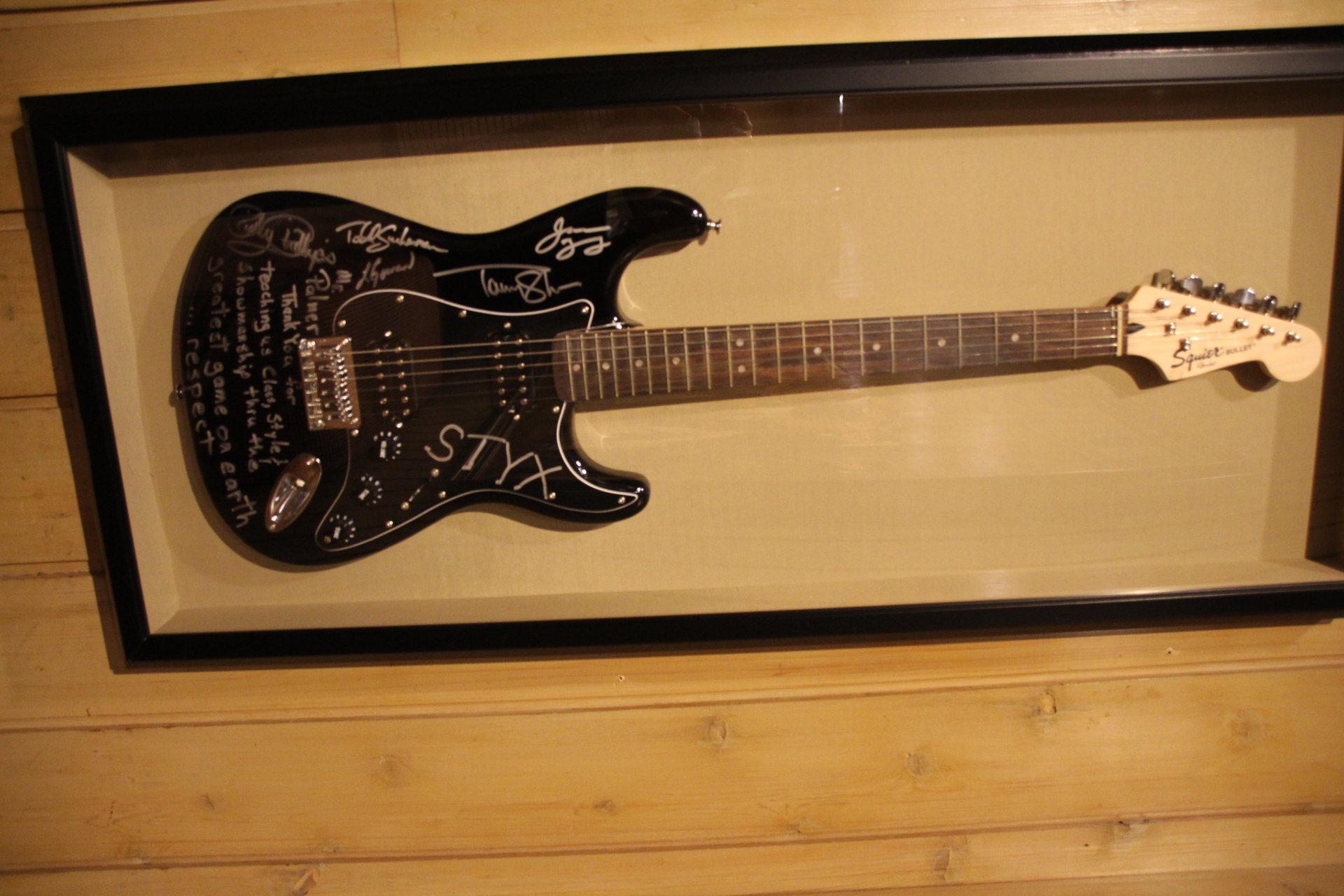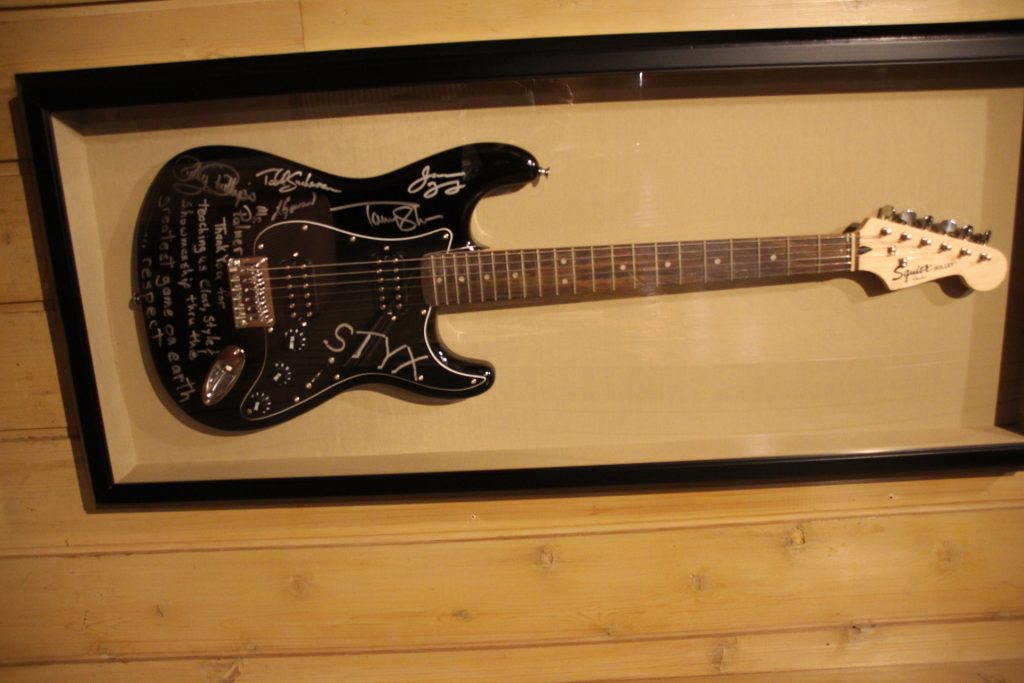 I'm still trying to get more information on this painting of St. Andrews. No one could tell me much about it, but I know there is a story.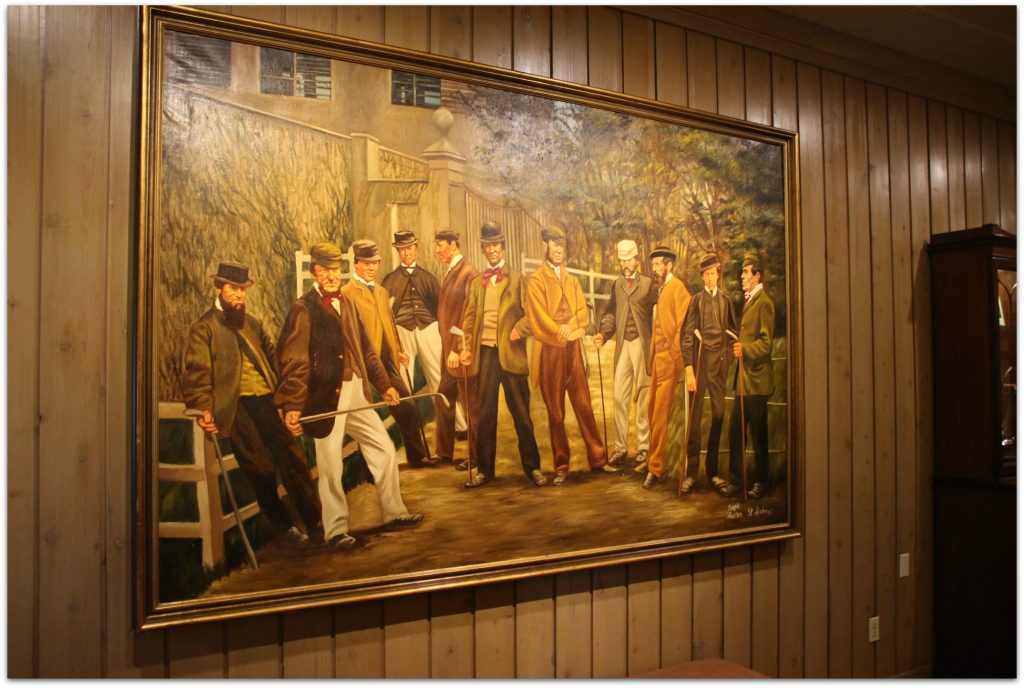 Playing at Bay Hill is a privilege only had by those staying at the Bay Hill Lodge unless you happen to be a friend of a member.
But after a day on the course, you'll be glad you were right there to book a massage, take a shower, and relax before dinner in your room. Have a drink on the patio of one of the three restaurants in the Clubhouse.
If you have someone with you who doesn't play golf, there is so much more to do. Play a game of tennis, hit the spa, or spend the afternoon at the pool. The front desk will be happy to help you plan your stay.
Bay Hill Club and Lodge is located at 9000 Bay Hill Boulevard in Orlando Florida. You can book online or give them a call at 1-888-422-9445 if you have questions.
I'd love to hear about your day on the course, so please come back and share in the comments!