If you've been reading Food, Fun & Faraway Places for a while, you probably know my Florida story. For those of you who don't, I'll give you a quick version.
For many years, my husband and I would visit his aunt and uncle in Siesta Key. Each time we would get on the plane to go back to Maryland, we would strategize our next Florida vacation. Finally, six years ago, we decided to make the dream of moving here a reality, and we've never looked back.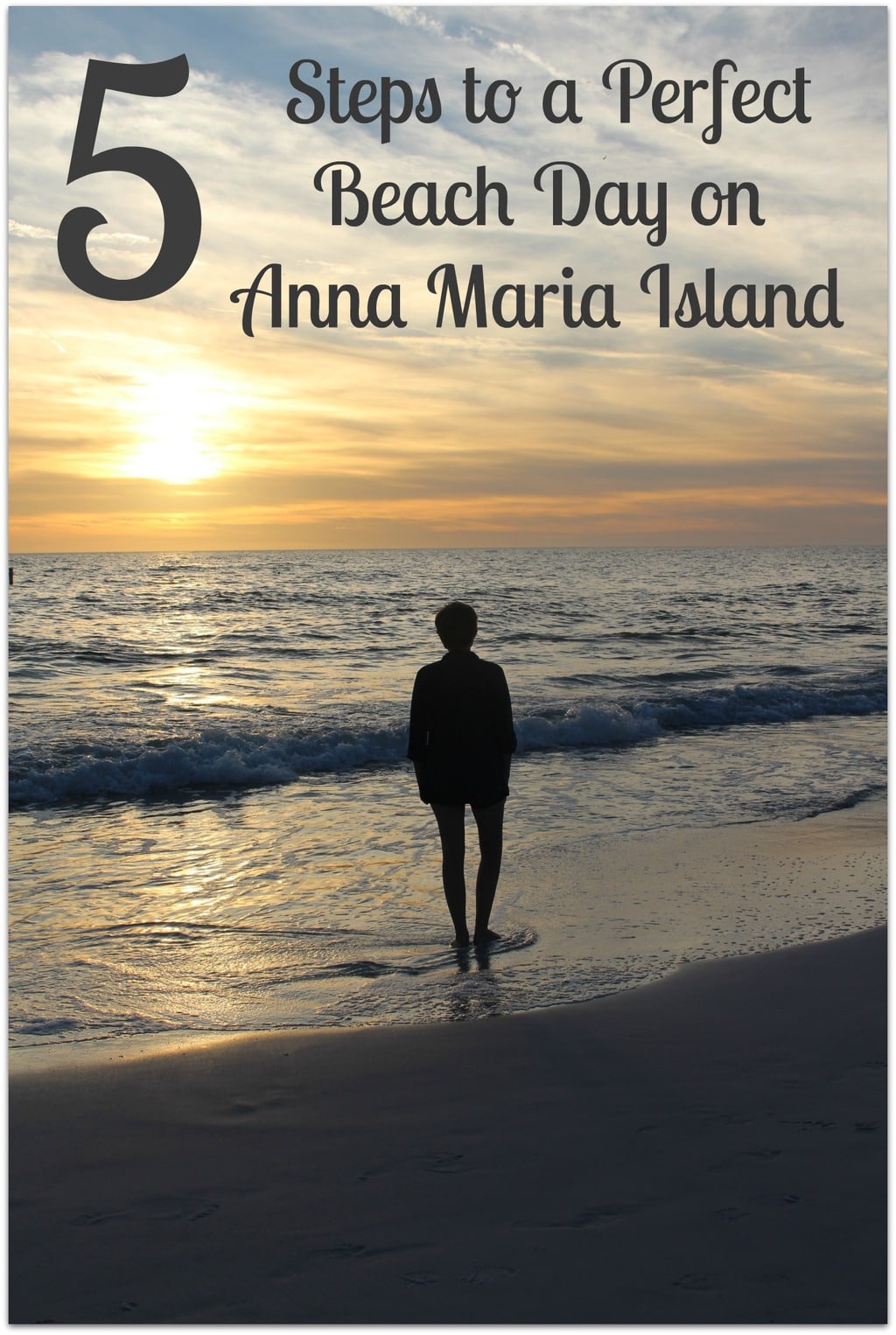 Naturally, when Visit Florida contacted me to work with them, it was a great fit. I couldn't be happier to share the reasons I think Florida is the place to visit when you're looking for the perfect vacation destination.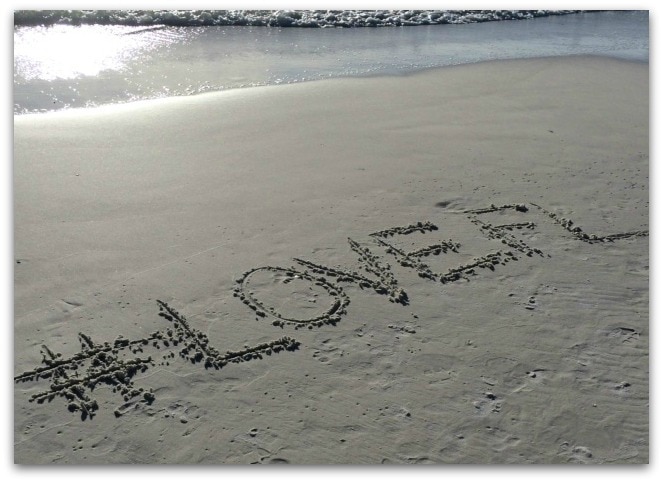 Living 30 minutes from one of the most beautiful beaches in the world is pretty sweet, though it does create a problem when we're planning vacations. Where do you go when you live next to paradise?
We still travel because we love experiencing different cuisines and cultures, but it's hard to find a beach as beautiful as Anna Maria Island. Not only is it gorgeous, with powdery white sand, but because it's on the Gulf of Mexico, the water is warm most of the year, and there are usually just enough waves for the kids to have fun boogie boarding.
Another plus? The sand is rarely hot because it's actually fine quartz crystals.
Another wonderful feature of Anna Maria Island is that there are no high-rise hotels. Not even a fast food restaurant! A visit to Anna Maria Island is a true getaway.
Because I want you to have a perfect day on Anna Maria Island, I'd give you some ideas of what to expect and what to take with you. I hope this short list will make your visit to the beach even more enjoyable. And after some time at the beach, check out this list of things to do on Anna Maria Island Florida.
5 Steps to a Perfect Beach Day on Anna Maria Island
Timing
You must see the sunset on Anna Maria Island! If you go to the beach too early, especially with kids, you may not last until sunset.
We like to go later in the day, around 2 or 3 pm. That way you have the afternoon on the beach and can stay for sunset. If you are visiting during season (roughly Thanksgiving through Easter), you may hit a little traffic when crossing the bridge onto the island, so take that in to account.
Also, check the weather! This may seem silly, but it's a good idea to make sure you aren't hitting the beach at the same time we're getting that afternoon summer thunderstorm. The rain rarely lasts more than 30 minutes, though, and it cools things down a bit - making for a beautiful afternoon.
Location
Though there's a public beach on AMI, if you're visiting in season you may have a problem finding a parking spot.
The best thing to do is just stay right on Anna Maria Island Beaches! Walk right out to the beach, just steps from your room.
The Mainsail Beach Inn also offers chairs, towels, and beautiful rooms with a view of the sunset. In addition, there also so many things to do on Anna Maria Island Beaches.
If you're not staying on the Island, the public beach has a large lot, but nearly everyone parks there, so we drive down Gulf Drive to the Sandbar at 100 Spring Avenue. There are a couple of small parking lots just across the street.
My husband drops us off right at the beach with our gear and heads off to park the car. It usually takes him no more than 5 minutes to park and meet us on the beach. We sit down by the water directly in front of the Sandbar.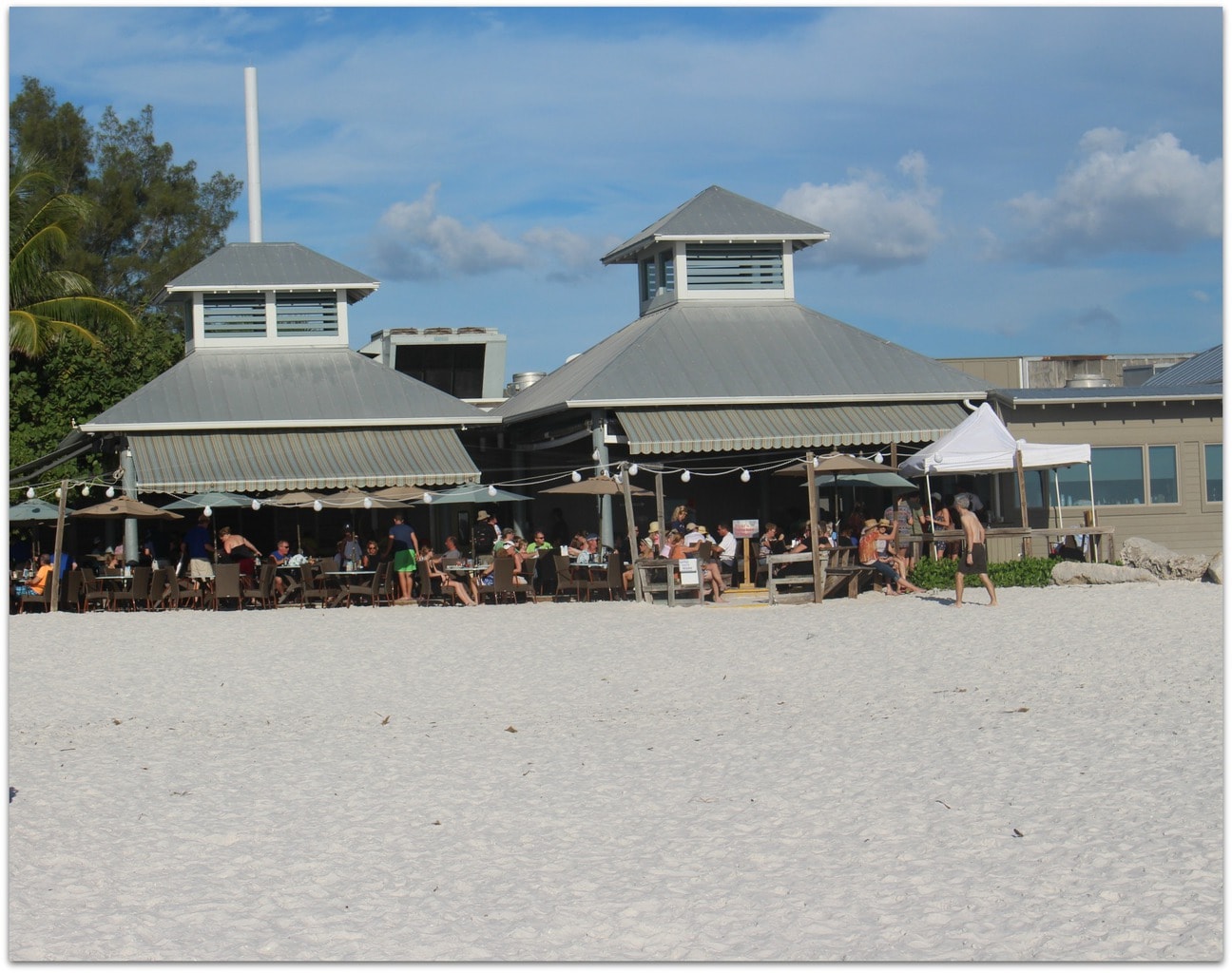 Packing
You have to pack correctly for a trip to the beach, especially if you have kids.
Please remember sunscreen. We always have an SPF 50 and a separate one for faces.
You will want to take a couple of chairs, at least for adults, unless you prefer a blanket in the sand. Hats are a good idea, as is an umbrella.
If you're visiting from out of town, you can search for beach rentals on AMI, and you'll find a few places that have chair rentals, as well as umbrellas, boogie boards, bikes, and even beach wheelchairs. Prices are reasonable, too.
You can also book a kayaking tour or rent paddleboards if you're more adventurous.
Don't forget to pack a small cooler of water. It's important to stay hydrated. Bring a book or magazine to read when you tire of looking at the waves, which may not happen.
By the way, Ladies Night by Mary Kay Andrews is a fun book that's set in AMI. My choice for the day was National Geo and a book on food writing.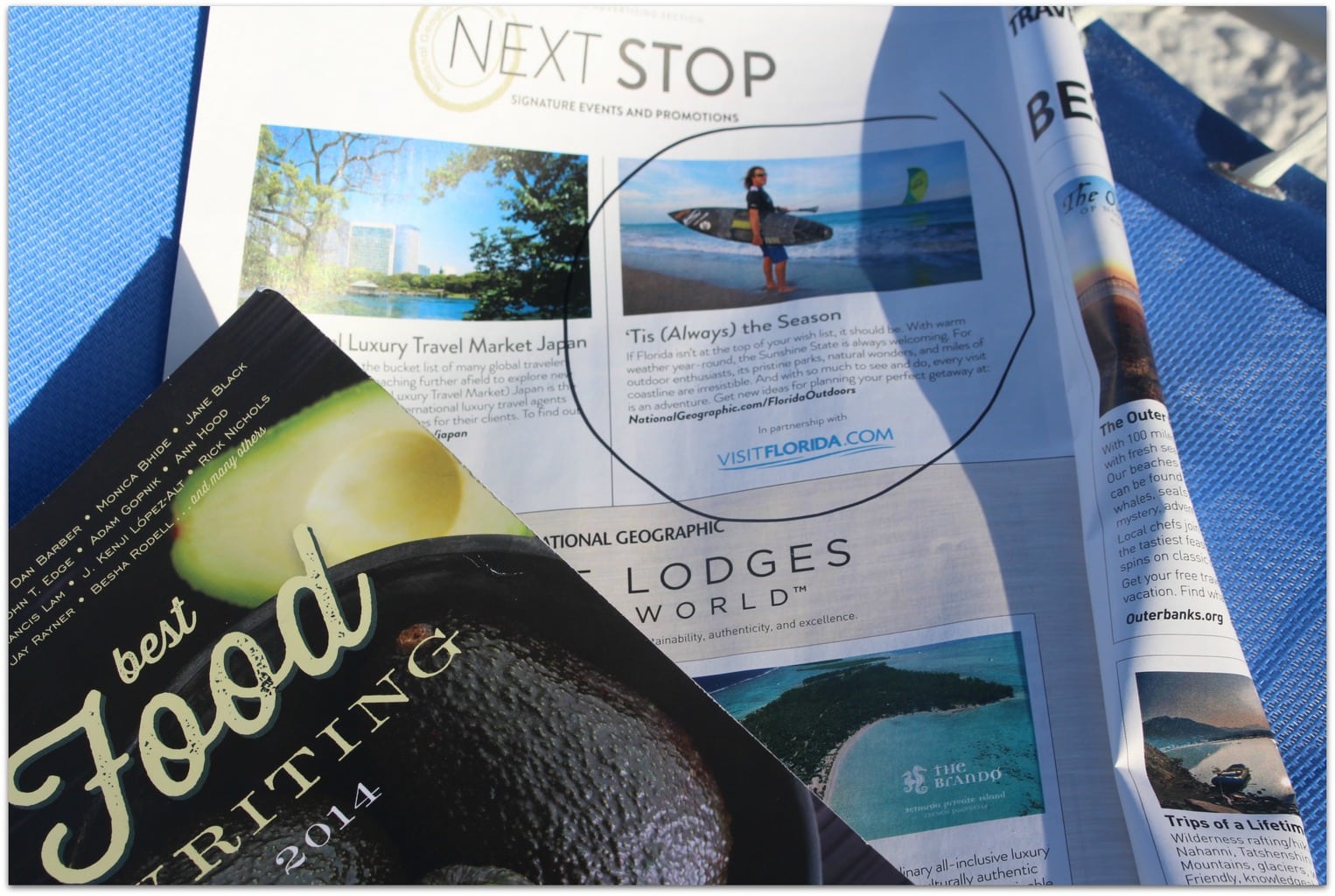 Food
We usually take a snack or pack a lunch. Publix Supermarket is right on East Bay Drive in Holmes Beach, and they have everything you could need, including prepared food, towels, sand toys for the kids, and reading material.
On occasion, we will have lunch or dinner at the Sandbar. It's one of our favorite restaurants and you can eat outside with your toes in the sand.
The coconut shrimp salad is heavenly. You will want to walk up to the hostess and put your name in about an hour before you want to eat if they're busy. They will give you a buzzer that will let you know when your table is ready, so you can go back to your chair and book and relax.
If you feel like doing a little shopping, you'll find a nice store inside for a souvenir sweatshirt or hat. They have a huge collection of nice beach clothing, too.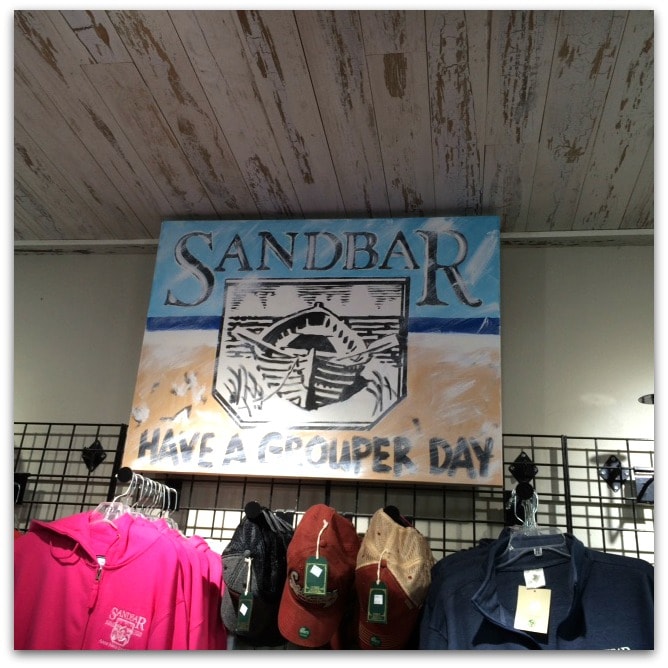 There are so many great spots to eat, and with this list of restaurants in Bradenton Florida, you'll have one less thing to worry about!
And if you drive just a few minutes south, you can choose one of the amazing spots on this list of best restaurants in Sarasota Florida. Bradenton and Sarasota are so close that their lines blur sometimes, so you really should check it out, as well.
Take a Walk
As I mentioned, the sand is soft on AMI, so get out there and enjoy it!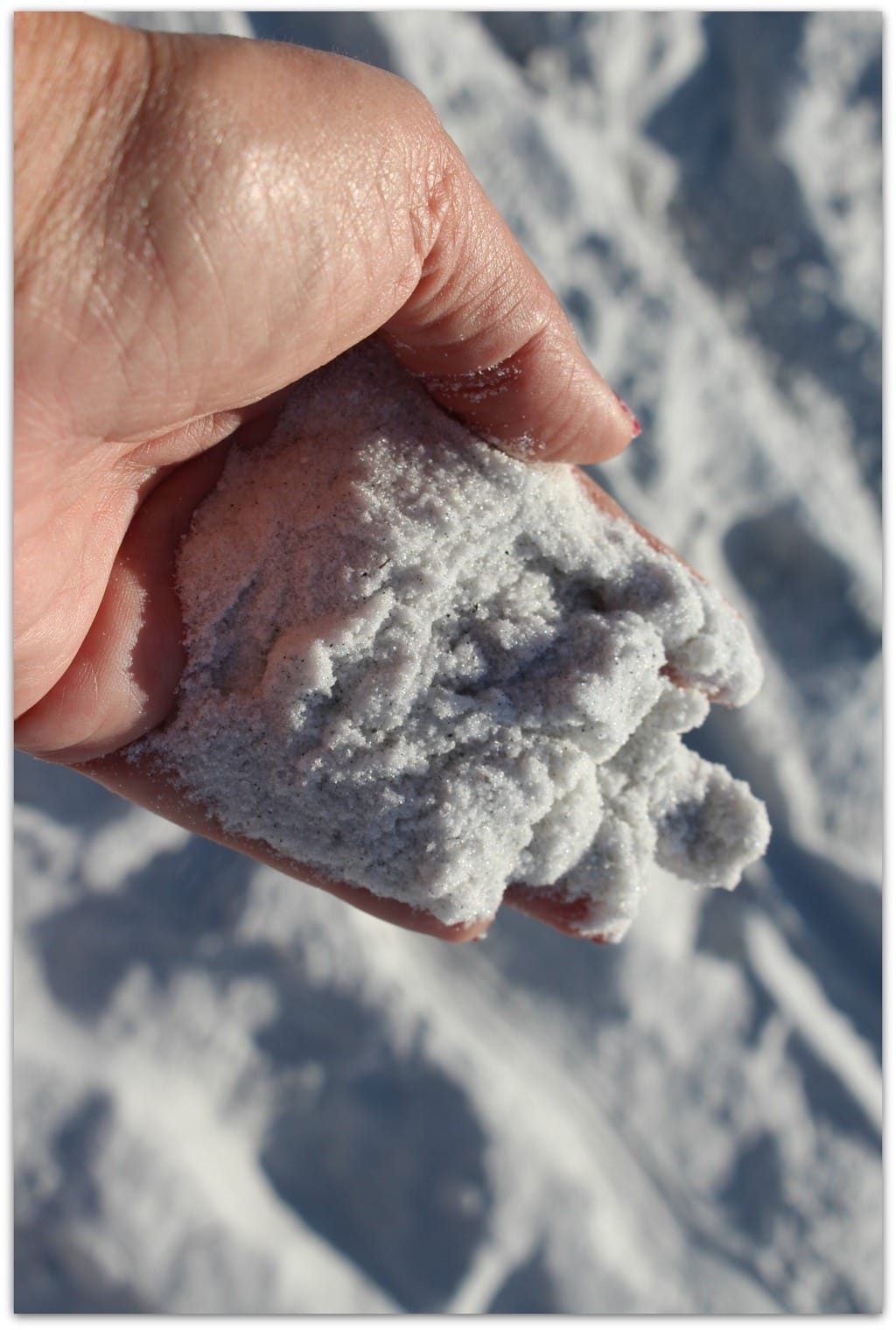 Depending on the time of year you visit, you may see Manatees and pods of dolphins right from the shore! It never gets old!
From May through October, you may see areas roped off to protect the turtle nests. Five different species of turtle visit AMI, including the Loggerhead. We actually watched a turtle release when we first moved to Florida and it was amazing!
You may also see roped-off areas in summer where you can see nesting Black Skimmers, Least Terns and Sanderlings. And flying above your beach chair, you could see bald eagles, osprey, and seagulls. Hold tight to that sandwich!
If you swim out far enough, you might find a Sand Dollar in the Gulf. It's fun to dive for them, but please leave them there! They are a type of flattened sea urchin and will die if out of the water for more than a minute or so.
If you don't see a thing but sand, shells, and clear turquoise water, it still makes for a great day on Anna Maria Island.
Ready to start packing?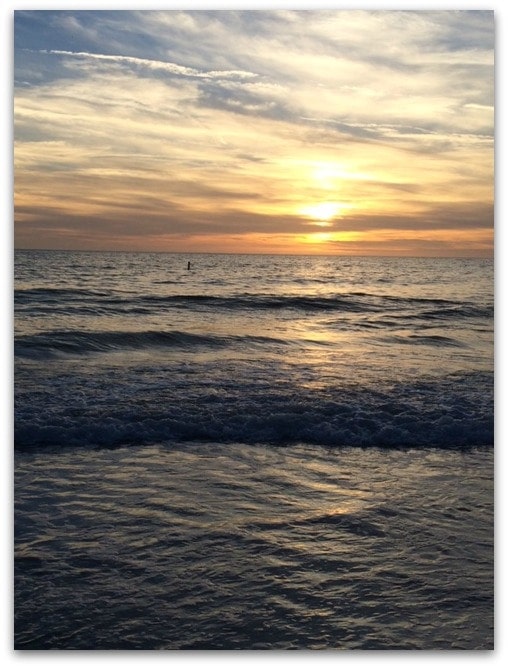 The Visit Florida website has a plethora of information to make your Florida vacation dreams come true. Check it out and start planning!

This is a sponsored conversation written by me on behalf of VISIT FLORIDA. The opinions and text are all mine.