Have you had the experience of flying on overnight flights? I've been on more than I can count, and sometimes, they are not fun. If you've ever been scheduled on a really long flight, you know the drill.
Depending on the length of the flight, you may be served a meal, and shortly after, the lights are dimmed. This is your cue to wind down and try to get some sleep. To be totally honest, I don't sleep well at home, so overnight flights are tough for me.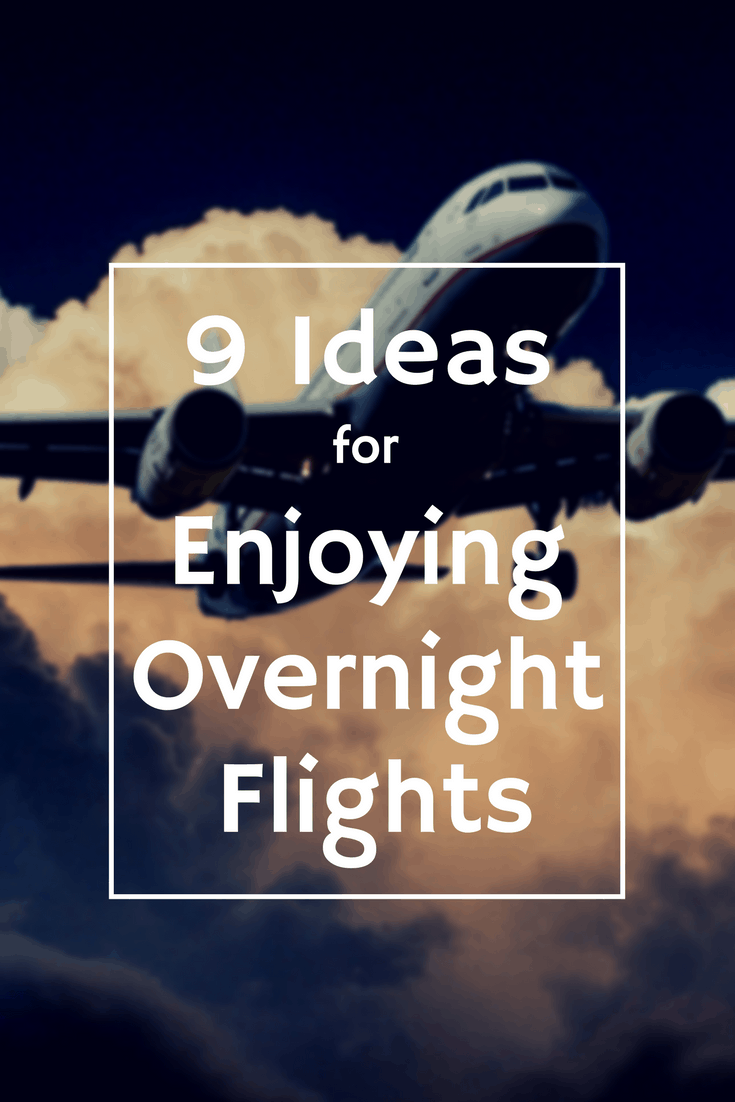 I've been back and forth to Los Angeles many times and had to take the red-eye. It was always miserable. I went to France last year, and it was a little better. The reason? I was prepared.
After experiencing a flight that was actually enjoyable, I planned even more for my 30-hour flight to and from Indonesia. Being prepared truly makes all the difference. Take steps well in advance and you will learn to enjoy overnight flights, too.
Simple Ideas for Enjoying Overnight Flights
1) Snacks Yes, the airlines usually have snacks, but who knows when you will be served? Be ready for anything, like being delayed for an hour or more on the tarmac. It's rare (in my experience) but it does happen. Stash some snack bags of nuts, granola bars, or cheese crackers in your bag.
2) Reading Material Whether you prefer an audio book, magazine, or an actual book, make sure you have something to read.
Make it enjoyable. Heading to France? How about a guidebook so you can read up on all there is to do? Need an escape? Bring along something fun to read to help you relax.
3) Music On the same note, be sure to bring your earbuds and have some relaxing music or white noise downloaded ahead of time.
4) Hydrate Flying definitely dehydrates you, so be sure to drink plenty of water. In fact, it is a great idea to bring your own water bottle and refill whenever you can. This way you won't be paying $4.00 for a bottle of water in the airport and you'll always have it with you.
5) Ask the flight attendant to not wake you. When I flew to Indonesia, I couldn't believe how much food they served. It was delicious, but I really needed sleep over food! That trip taught me to just let the flight attendant know. They are usually great about saving a meal or snack for you.
6) Pillow & Blanket Bring a small pillow or neck pillow and a blanket (or at least a sweater or sweatshirt.) You may get a pillow and blanket on the flight, but you may not. I never get one when flying from LA, so I'd rather be prepared. I can't sleep when I'm cold.
7) Toothbrush and toothpaste. I don't want to wait until I land to brush my teeth. You will feel so much better if you are able to do this on the plane.
8) Socks Be sure to bring a pair of warm socks so you can remove your shoes. Again, sometimes you will get a kit with socks, an eye mask, and a toothbrush and toothpaste, but if you are flying economy, you may not.
9) Comfortable Clothing This may be the most important tip. If you are wearing uncomfortable clothing, you will probably not be able to sleep and be miserable. This is not the time to make a fashion statement. Ladies, dress in something casual. And can we talk intimates? Sleeping in a bra is not fun, but I'm not going to remove it on the plane! However, the Hanes® Oh So Light Comfort Wirefree bra is almost like wearing nothing at all. I know it's hard to believe, but trust me on this! It's is feather-lite with really soft fabric and the ComfortBand gives you support along with comfort.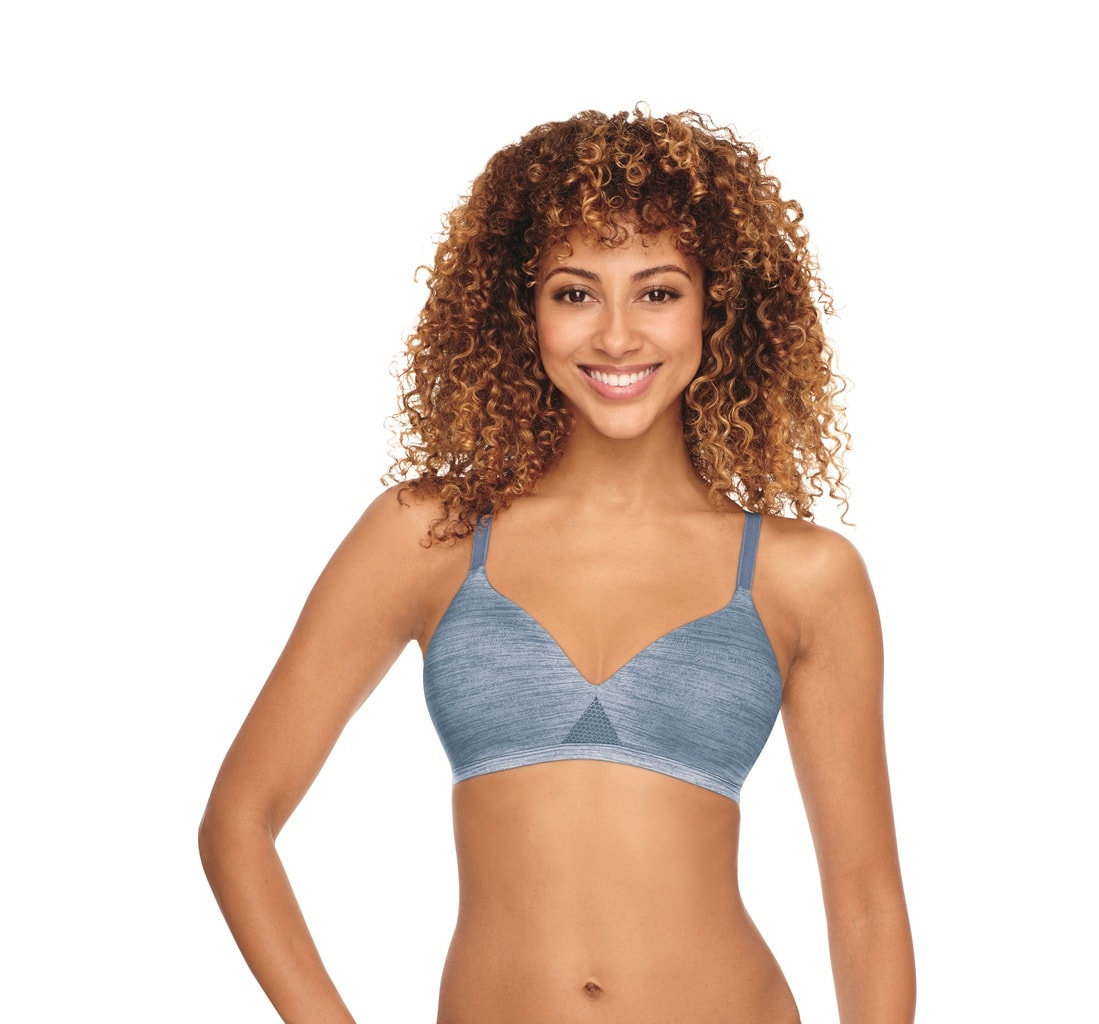 The Hanes® Oh So Light Comfort bra is available now at Hanes.com, in sizes S-3X, and it's only $15.99! You will also find it at Target and Walmart.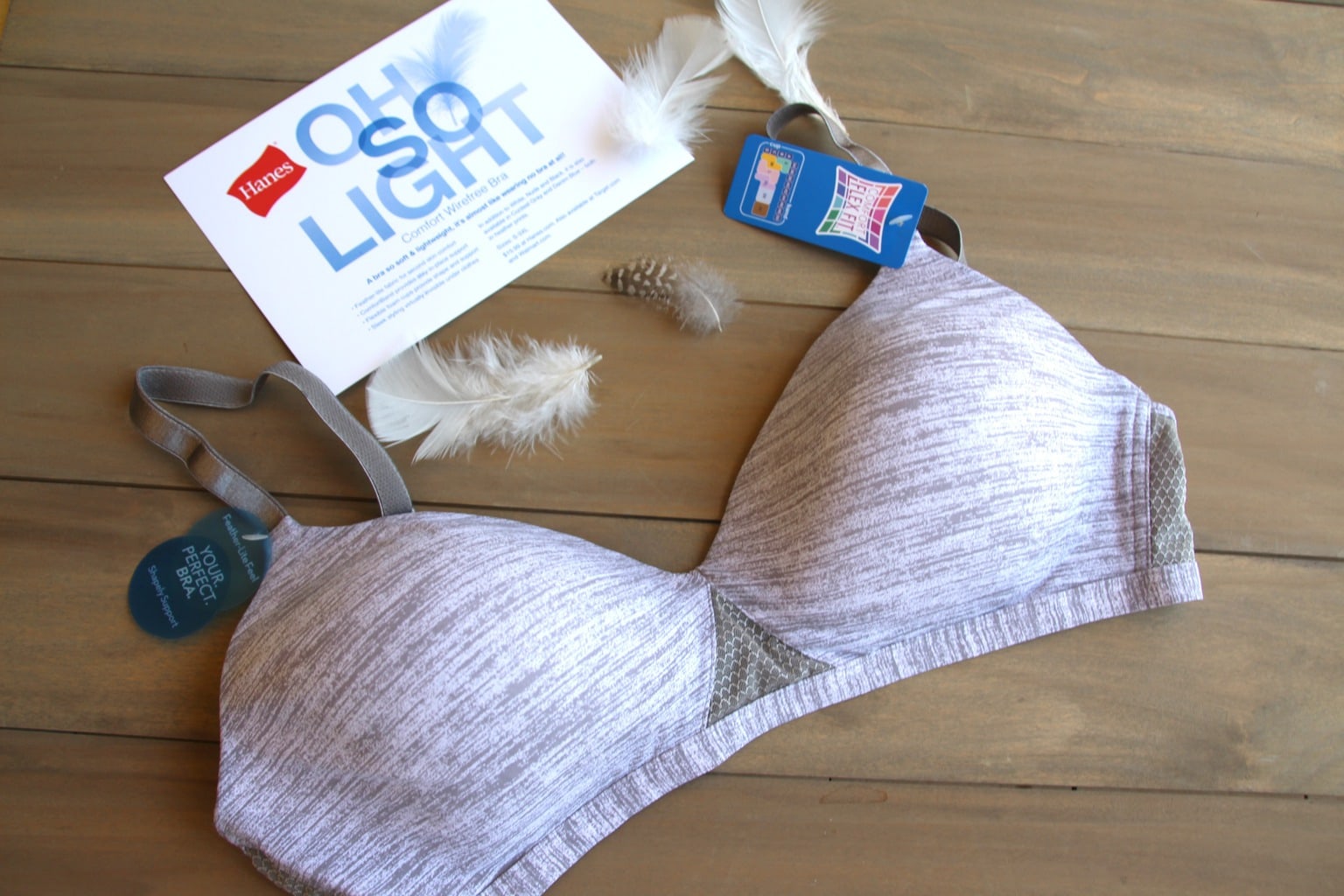 This bra is really pretty, but it's made for comfort! I wanted you to be able to see how light the back is, too. This the perfect bra for everyday wear.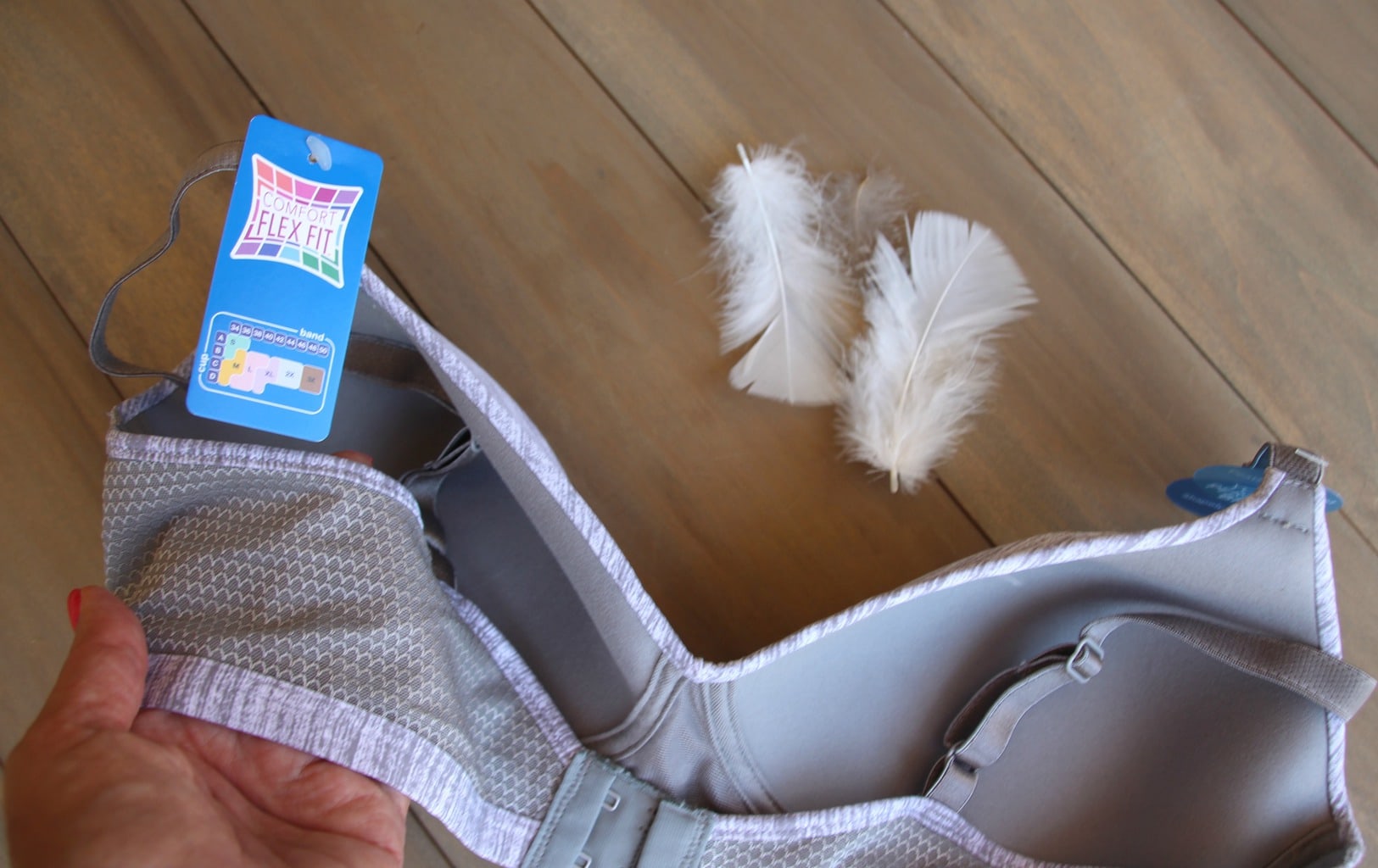 If you are doing a little spring cleaning and getting rid of those old bras and underpants you hate to even put on (been there!) now is the time to visit Hanes.com and pick up some new intimates you will love to wear!
Hanes has given me a special offer for my readers (that's YOU!) to save $20 and get FREE standard shipping on a $100 purchase! Simply use the code HappyInHanes20! (Offer excludes the Champion Life Collection and all Clearance items. These products do not count towards the qualifiers. Promotion may not be combined with other promotions.  U.S. delivery addresses only.)
This post is sponsored by Hanes, but the comfort I feel when wearing their products is all mine.