A few years ago, we decided to create a theater room in our house. Moving to Florida from Maryland, we really missed our basement, and realized there was nowhere for the kids to go to get away from Mom and Dad or to hang out with friends when we had a party. That was what the basement was for. We had a foosball table, a big comfy couch, and tons of movies. We held small groups for the kids at church every week, and it seemed there were always friends over on the weekends.
Unfortunately, as my husband and I both work from home, we didn't have a room we could make into a theater room. We finally decided to add an addition. You may have an extra room that you could easily turn into a theater room.
Once we had the space, we started decorating.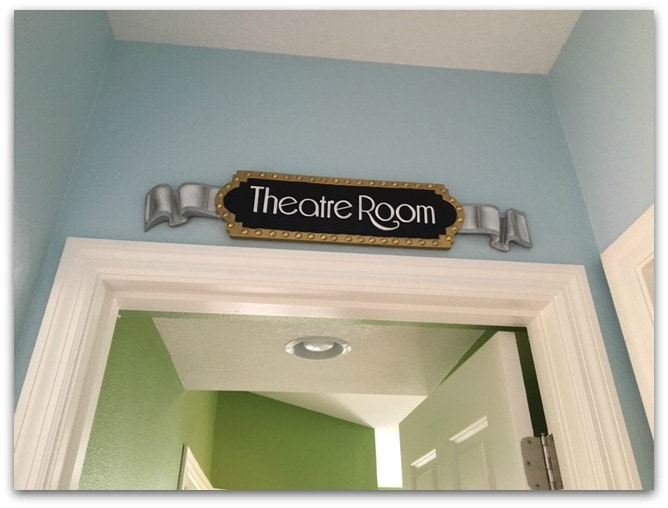 It was officially a theater room!  Now for a magical quote: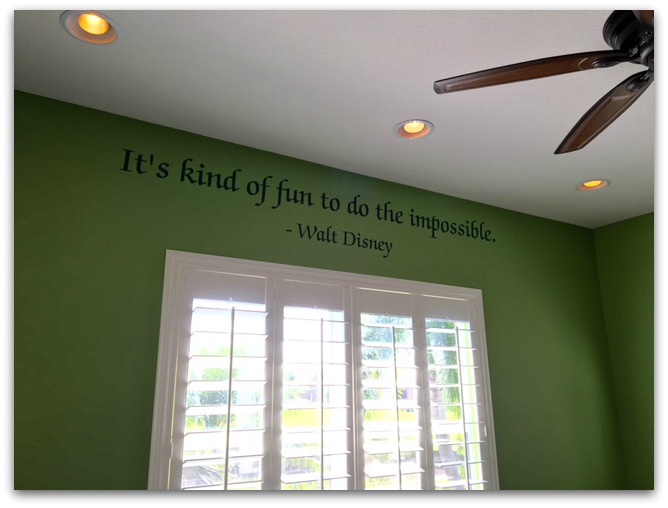 I thought is was fitting as we watch a lot of movies! I'm still in the process of decorating as I have a few posters to get framed and even some old record albums we want to place on the wall. It's looking more and more like a theater room all the time!
Of course, all this is just fluff, because the main feature of our theater room is the screen where we watch our movies. We have a nice TV, but I'm thinking about making a change.
Epson Home Cinema 11400
Have you seen the Epson Home Cinema? It's totally on my bucket list! Any room in the house can have big screen entertainment with the ultra-bright Epson Home Cinema 11400. Even in large, well-lit spaces, you'll get amazingly rich Full HD images up to 300" with the  4400 lumens of Color Brightness.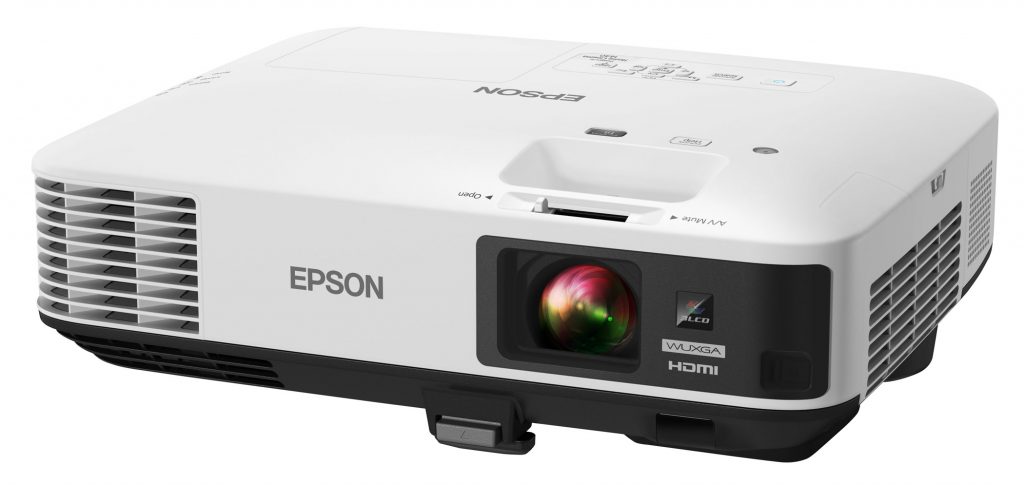 What an awesome way to watch movies and TV! The Home Cinema 1440 has a built-in speaker, plus dual HDMI ports to connect your TV/Satellite Box and gaming console! My kids would love that! You can even plug in a streaming device! You'll be the hit of the neighborhood when your local teams are playing!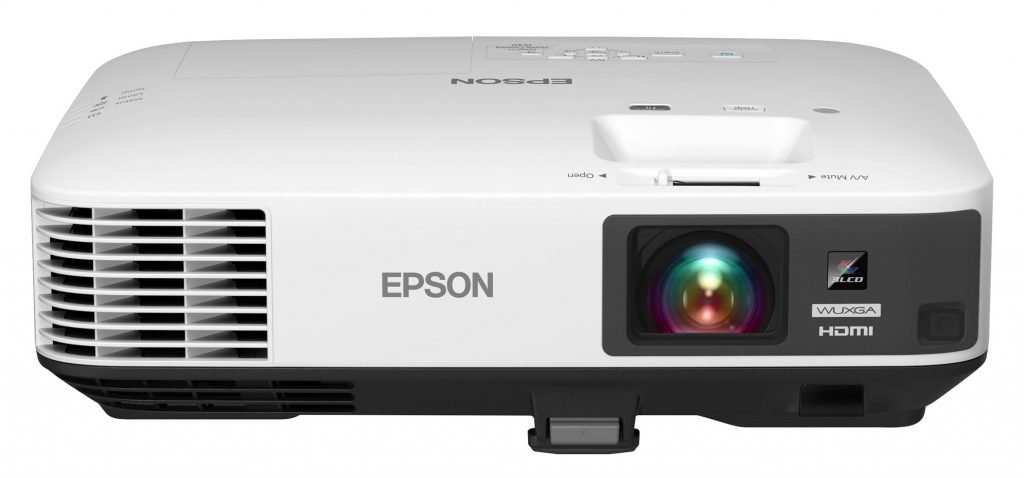 Want to watch movies and play games in incredibly vivid detail, with crisp 1080p resolution and 3LCD, 3-chip technology? Get to Best Buy  and check out the Epson Home Cinema 11400. You can also check out the features online. And remember, the Geek Squad team is always ready to help you get your new Home Cinema set up and ready to go!
Which movie will you watch first on your new Home Cinema?
The reviewer has been compensated in the form of a Best Buy Gift Card and/or received the product/service at a reduced price or for free.