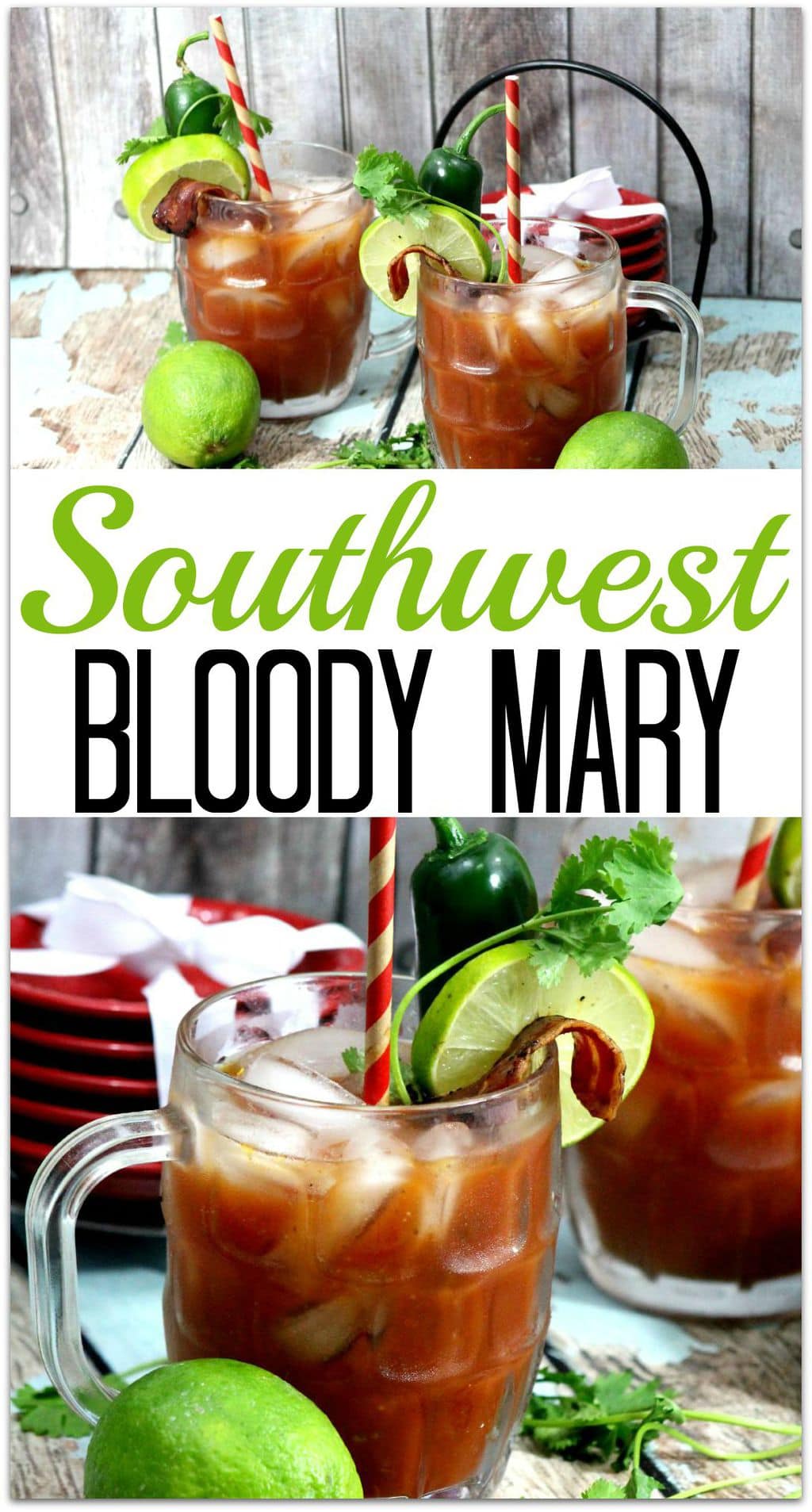 Is it 5 o'clock yet? I love a good Bloody Mary, and a Southwest  Bloody Mary with Bacon would sure hit the spot right now! I like my Bloody Mary spicy, and the more garnish the better! Add a piece of celery, cucumber, or even a shrimp like the one I had when I visited Cannery Row, and I'm in heaven. So delicious! For this southwest spin, we decided on a jalapeno and a piece of bacon, because BACON!! Enjoy!

Southwest Bloody Mary with Bacon
Ingredients
1 cups V8 Juice
1 tsp Jalapeño oil
1 tsp Chipotle Oil
½ Lime juiced
2 strips of Bacon
pinch Pepper
10 leaves of Cilantro sliced thinly and minced
Ice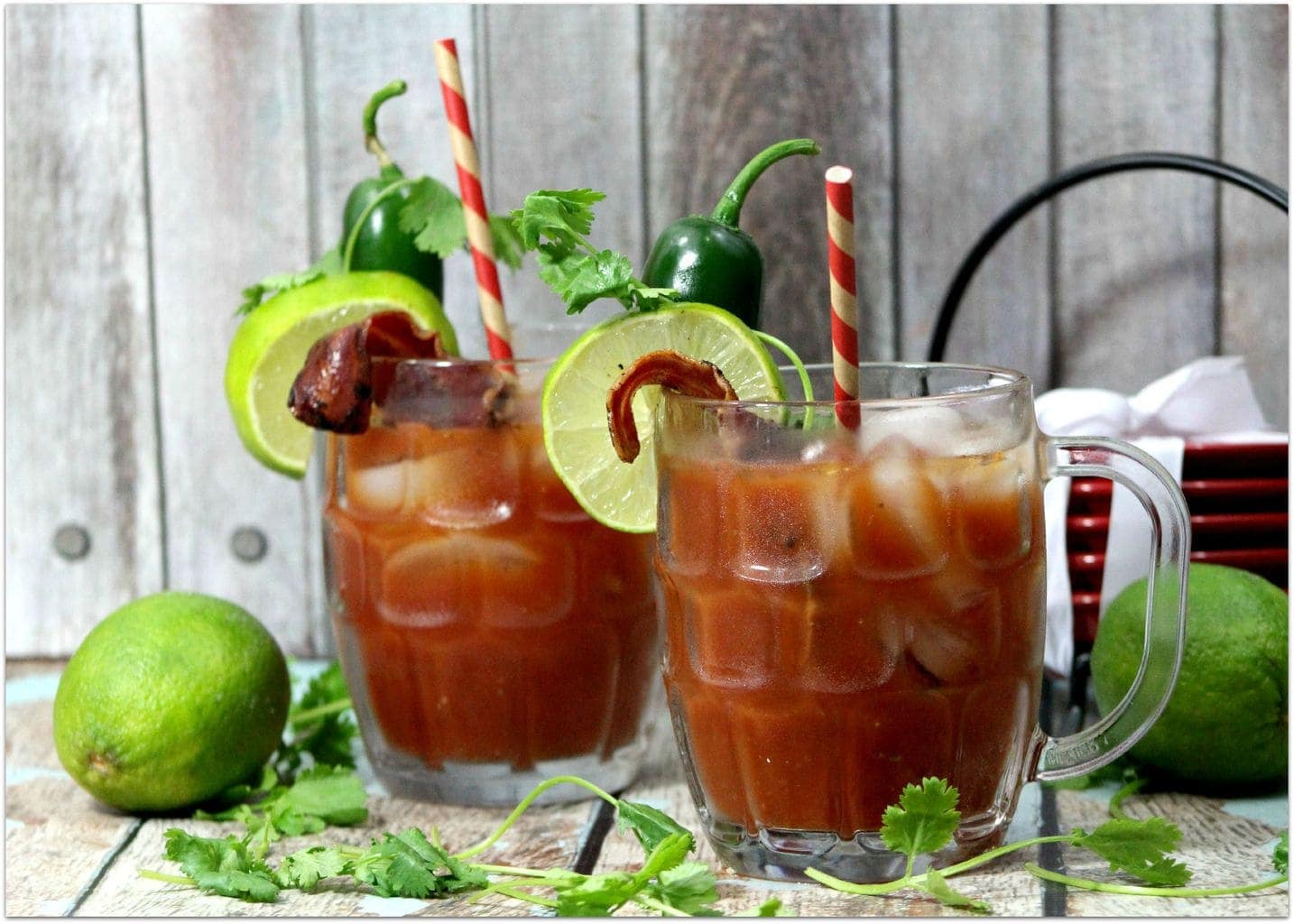 Directions
In a shaker add ¼ cup of ice
Add in V8 juice, vodka, jalapeno oil, chipotle oil, minced cilantro,  juice from ½ lime
Shake vigorously until well blended.
Pour into a 8oz glass filled with ice
Sprinkle Pepper on top of liquid
Add 1 shake of Tabasco sauce
Lightly stir with a stir stick
Garnish with a lime slice, piece of bacon, Jalapeño and Cilantro sprig.
A Bloody Mary is just as delicious with no alcohol, so your friends who don't drink will love it, too!