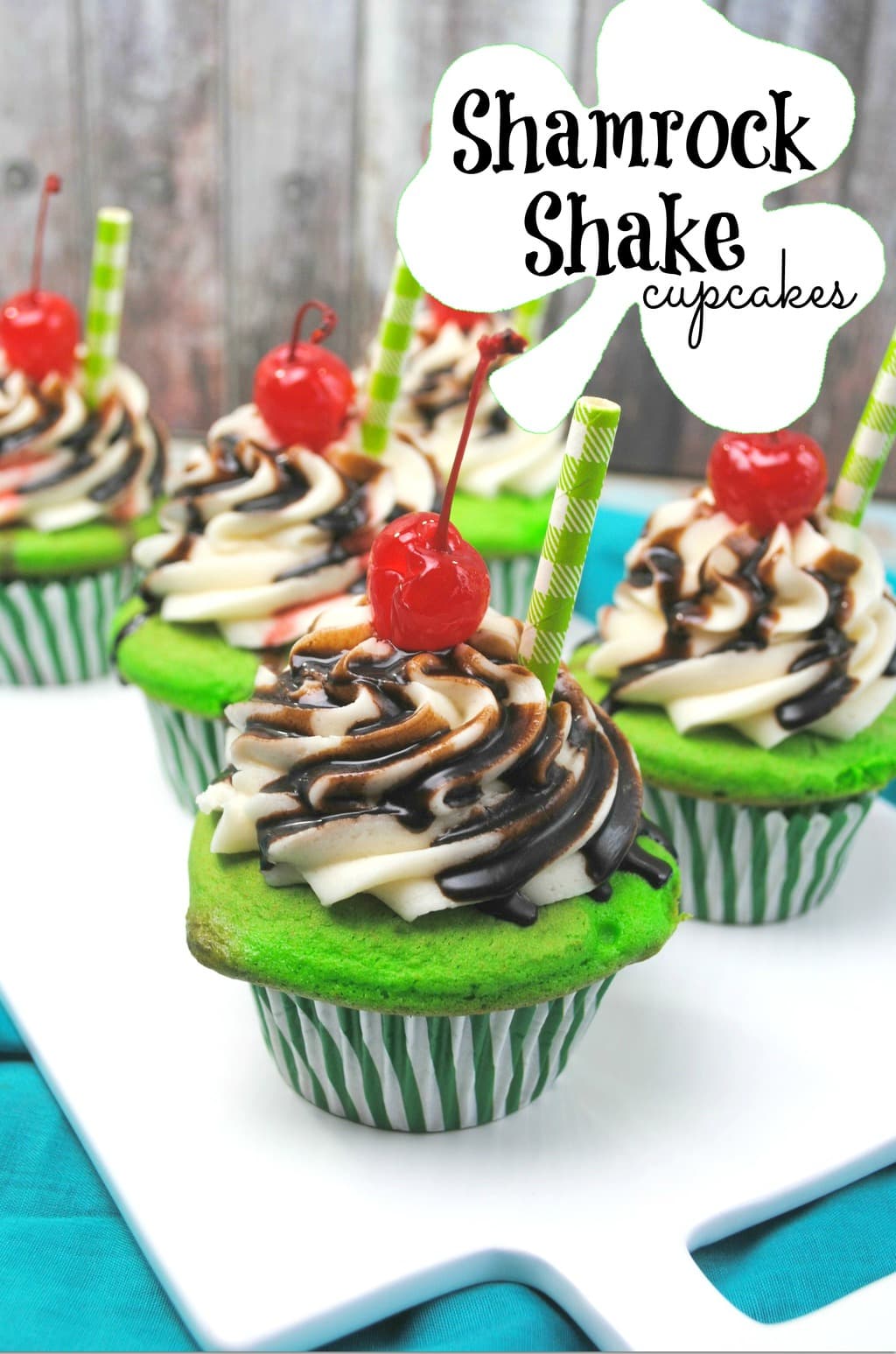 These Shamrock Shake Cupcakes are just too cute and so delicious. Think Thin Mints in a cupcake! As I've said before, cupcakes are my favorite dessert, and if it's an easy recipe, even better! Are you doing anything special for your family for St. Patrick's Day? Make these cupcakes for a unexpected surprise!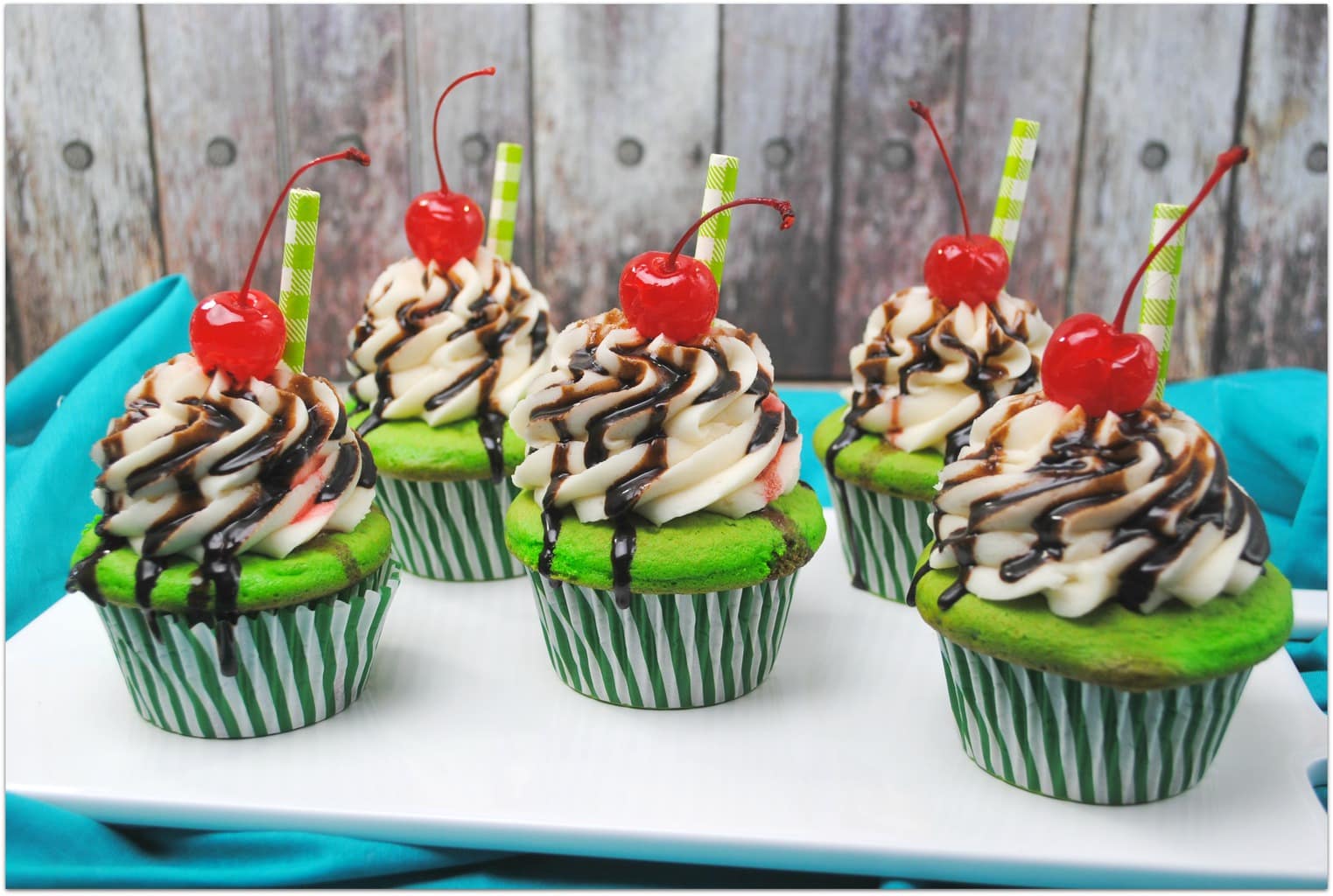 Shamrock Shake Cupcakes
Ingredients for cupcake
¾ C flour
¾ C sugar
1¼ tsp baking powder
½ tsp seasalt
½ C unsalted sweet cream butter
2 eggs
½ C whole milk
1 tsp pure vanilla
1½ tsp mint extract
4 drops of leaf green coloring
Extra touch
Chocolate fudge sauce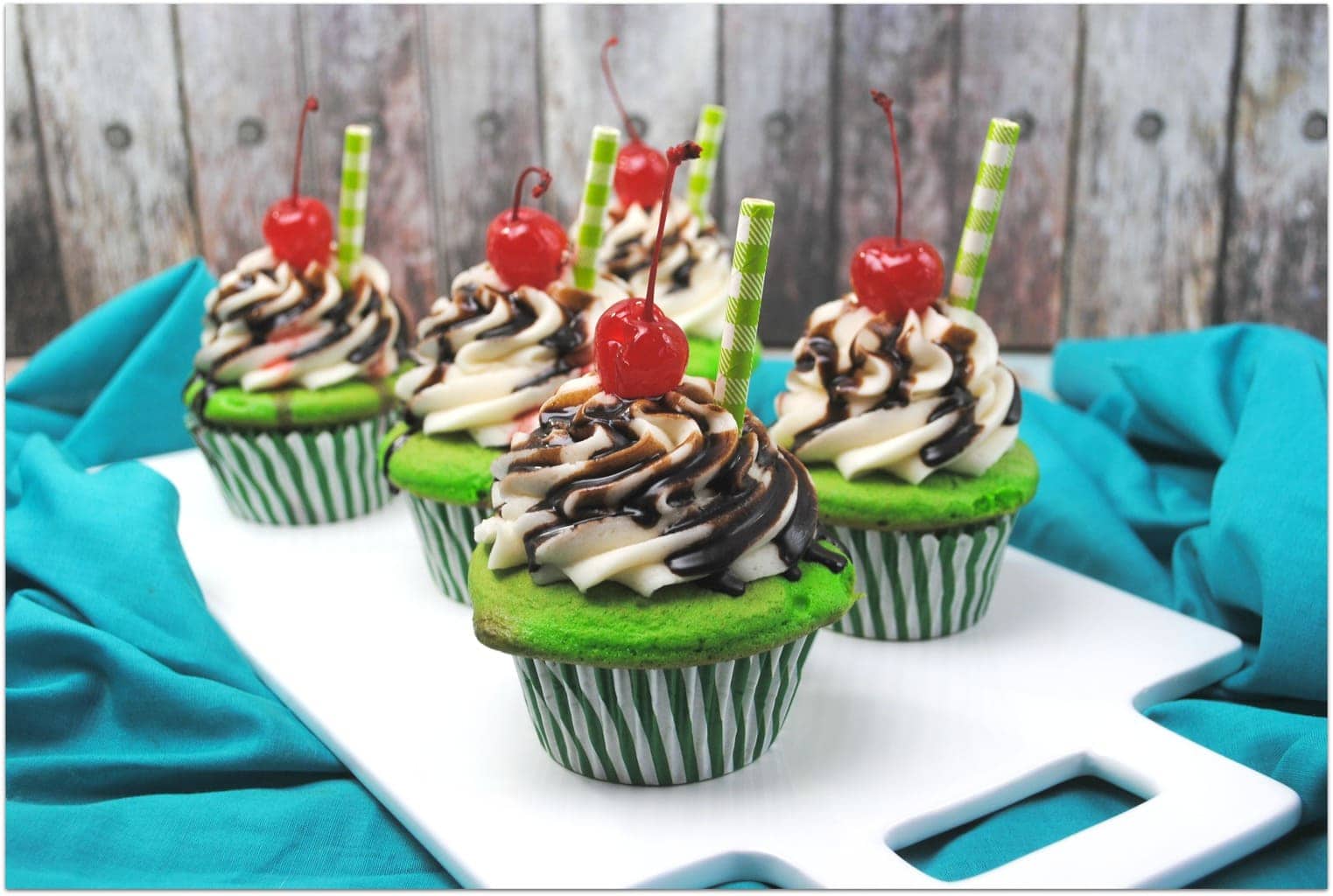 Directions
Preheat oven to 350 degrees and line a cupcake tin with St. Patricks day themed cupcake liners
In a standing mixer or large bowl, combine dry ingredients with the butter and mix together on a low speed for a minute or two.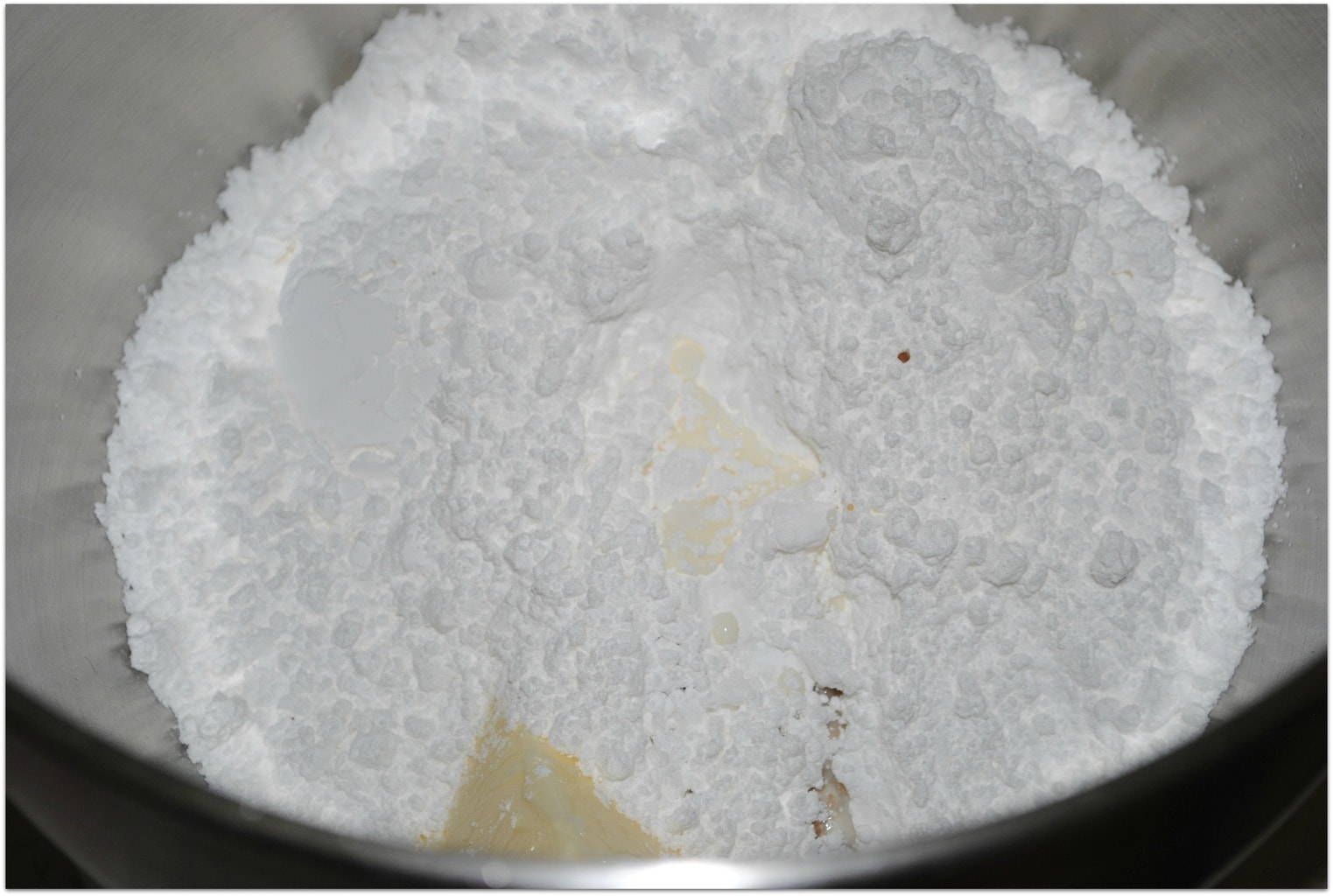 Add eggs, one at a time, and continue to mix on low speed until combined before adding other egg.
Gradually add in the mint, vanilla and milk and mix until all combined.
Add in a few drops of the color and mix. Add in a few more to get the color that you want.
Fill cupcake liners about 3/4 of the way and bake in the oven for 21 minutes. When done, set aside.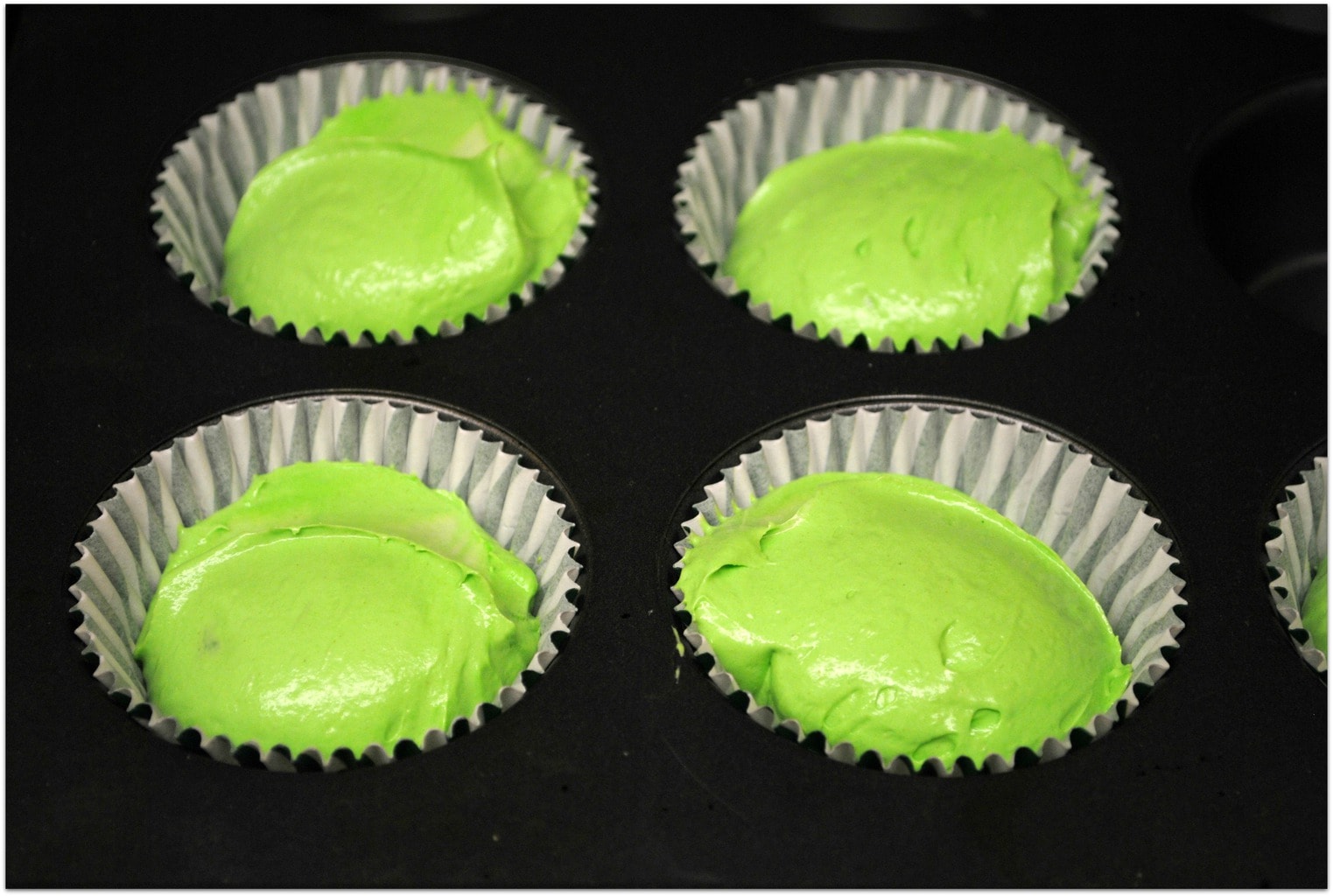 Frosting:
1 C unsalted butter
3 C powder sugar
3-5 TBS heavy cream
2 tsp mint
Combine all ingredients in a standing mixer bowl.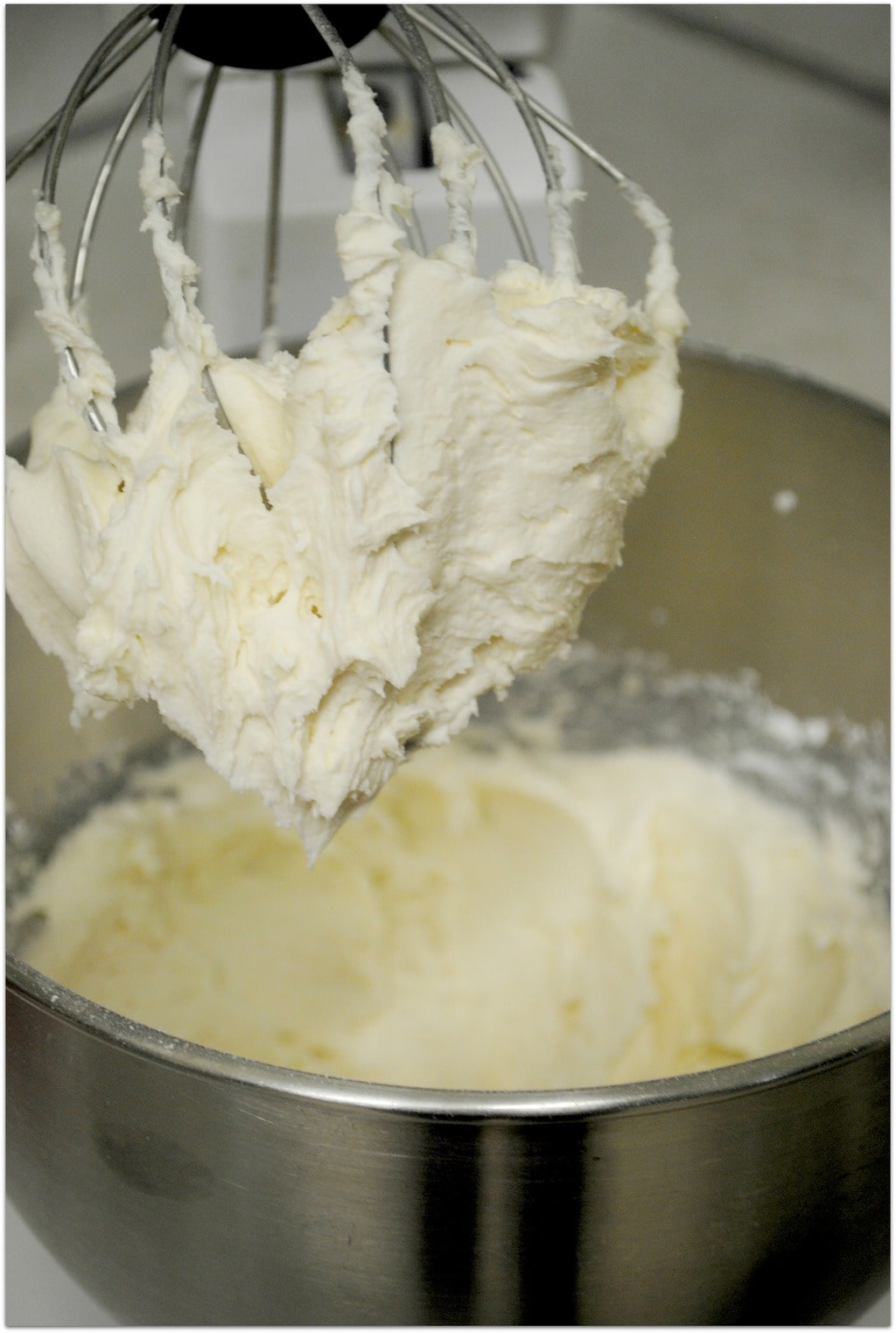 If frosting looks like rocks add more heavy cream. If too thin, add more powdered sugar.
Top cupcake with frosting and drizzle with chocolate sauce and garnish with a straw.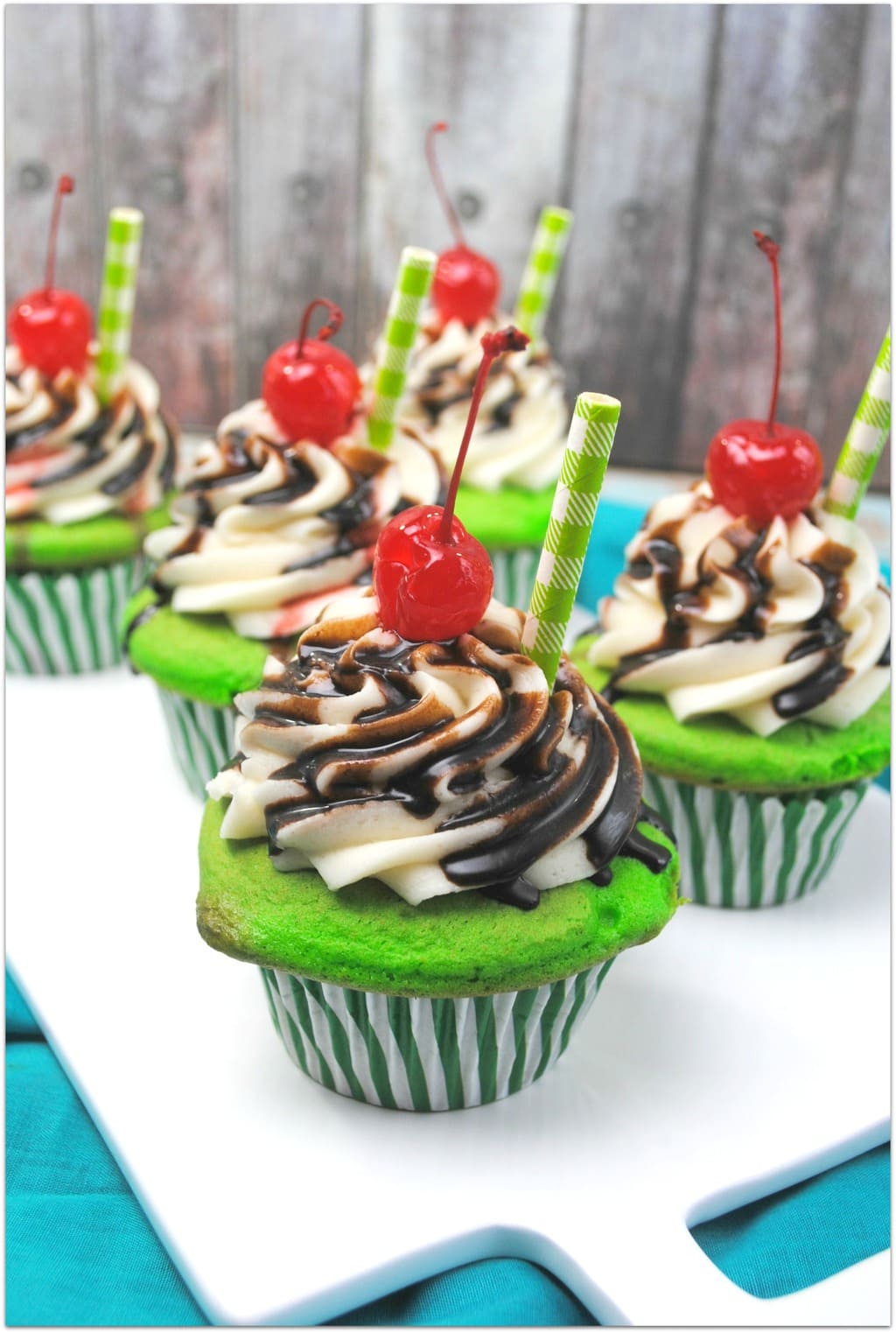 Looking for more ideas to make your St. Patrick's Day delicious? Try these amazing
Guinness Irish Beer Ribs
with just 4 ingredients and this
Irish Potato Pie
that will knock your socks off! For some different St. Patrick's dessert ideas, check out this round up of
26 St. Patricks Day desserts
.