Sarasota, Florida is such a beautiful place to visit. I pinch myself all the time that I am blessed to live next door to such a great city.
Within minutes of Siesta Key Beach, named the number one beach in the country, and one of the top in the world, Sarasota is a vacation paradise.
But don't think of Sarasota as a sleepy beach town. We've got fabulous restaurants, a symphony, ballet, a first-class aquarium, and my favorite place to visit during the holidays, The Ringling.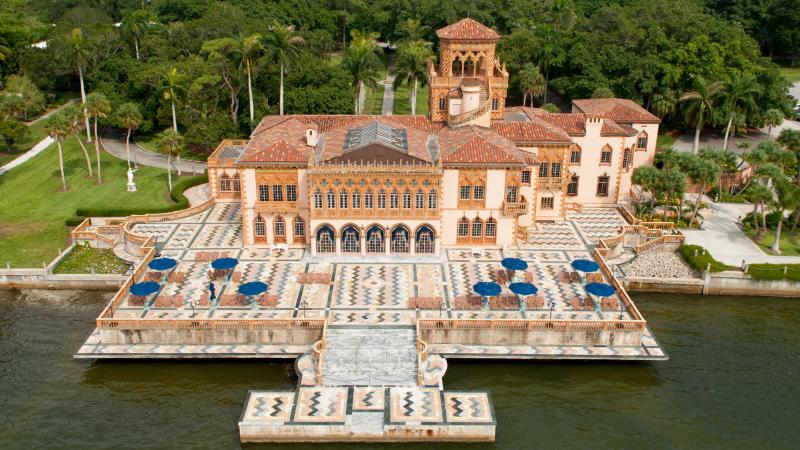 Of course, you probably recognize the name, but you may not know the history.
John Ringling was the most famous of his seven brothers, five of which started the Ringling Brothers Barnum & Bailey Circus.
You can learn all about the history of the circus, which is absolutely fascinating, at the Circus Museum on the same property as the Ca' d'Zan, or "House of John" in the Venetian dialect.
If you visit the The Ringling, please don't plan on an hour or two.
I have been at least a dozen times, and could still spend an entire day between the Howard Brothers Circus Model, Mabel's fabulous Rose Garden, and the fantastic art galleries where you will find an exquisite collection of Peter Paul Rubens, representing some of America's most important examples of Baroque painting.
But you can't visit The Ringling without seeing Ca' d'Zan, the winter residence of John & Mabel, and at Christmas, this 56 room 1920's mansion is even more spectacular.
I have to suggest a docent-led tour. At just $5.00, in addition to your admittance ticket, it is well worth the extra money.
We have done the tour several times, and each time we end up with a different docent who has more to share about the mansion, the parties that took place, and the amazing people who have visited.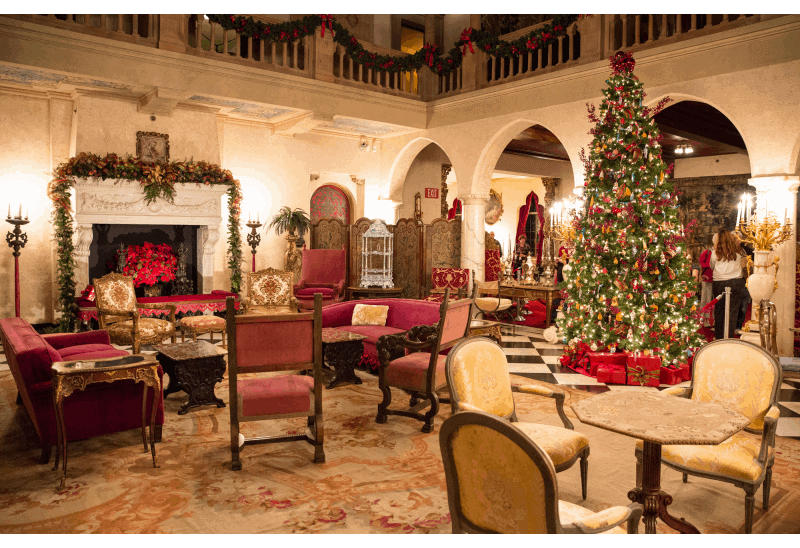 Beginning November 21st, the "House of John" really shows off its splendor with a 10 foot tree and other gorgeous Christmas decor.
It really is a must-see if you are visiting the area. Special events also take place during this time, so visit The Ringling's calendar for details and times.
The Ringling is located at 5401 Bay Shore Road, Sarasota, Florida, and is open daily from 10 am until 5 pm. Open late on Thursdays, from 5 until 8, and you'll get a discount on admission. Call 941-359-5700 for more details and directions.
We became members shortly after moving to the area, so I would love to read your thoughts on this treasure of Sarasota. Please come back and share in the comments if you visit.