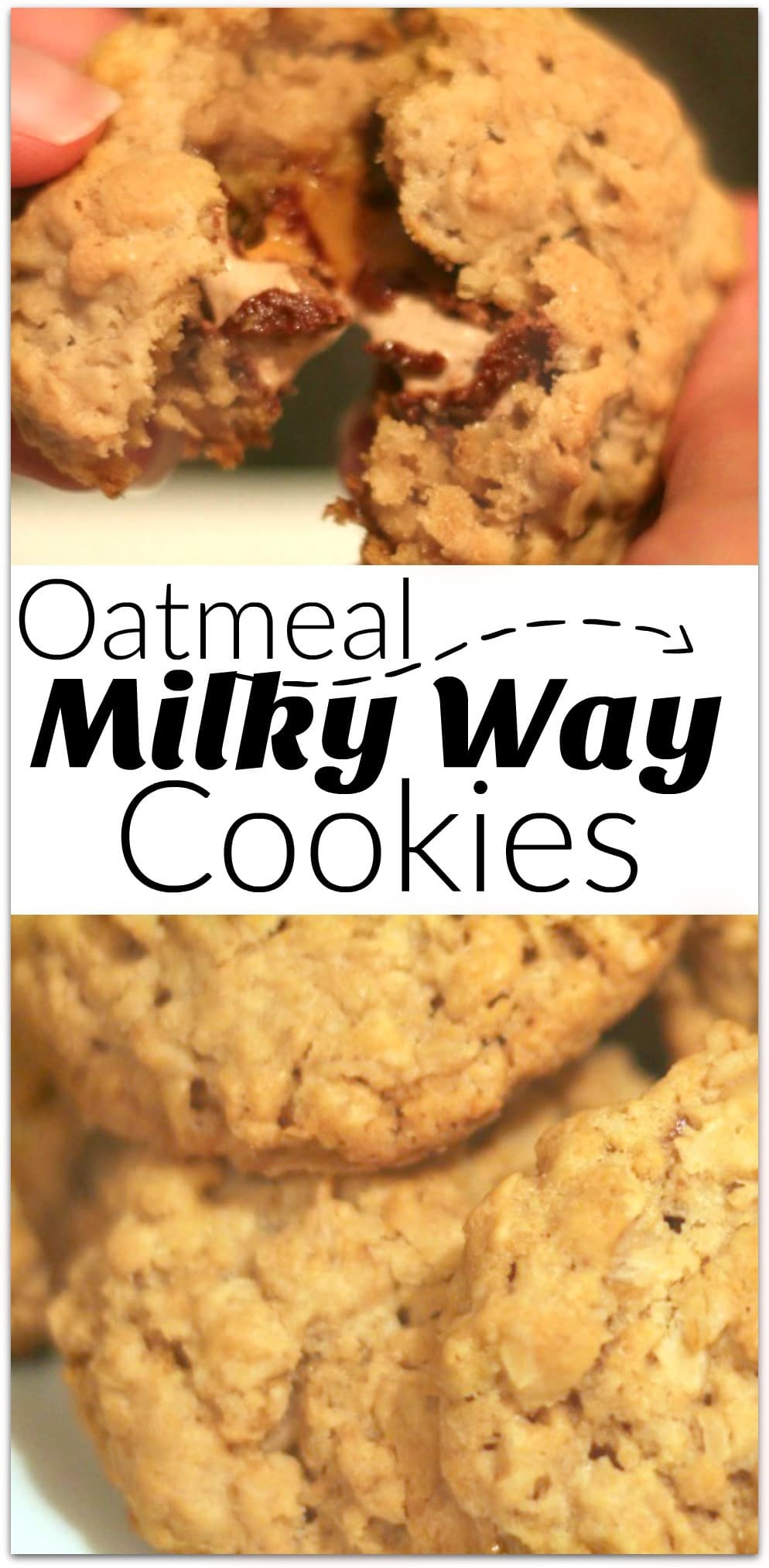 I immediately knew what I wanted to try to make when I saw the invitation to take part in this Mars Milky Way Bites campaign with Collective Bias. I imagined a cookie with a warm smooth chocolate center. As my favorite cookie is oatmeal, I thought it would be fun to try to stuff an oatmeal cookie with a Milky Way Bite. Yes, it was heavenly. It is also an incredibly easy recipe, and you'll have a rich gooey treat in no time! I think I'll bring a batch of these to our Game Day party this weekend!
If you've made oatmeal cookies before, you know the drill! I used the recipe on the oatmeal container, but I added less sugar, less butter, and no raisins.
Ingredients
½ cup  plus 3 T butter
½ cup brown sugar
½ cup granulated sugar
2 eggs
teaspoon vanilla (never imitation!)
1 ½ cups flour
1 teaspoon baking soda
1 teaspoon cinnamon
½ teaspoon salt
3 cups rolled oats (not quick)
Preheat the oven to 350 degrees. Combine the sugars, butter, vanilla and egg. In another bowl, combine the oats, flour, cinnamon, salt and baking soda.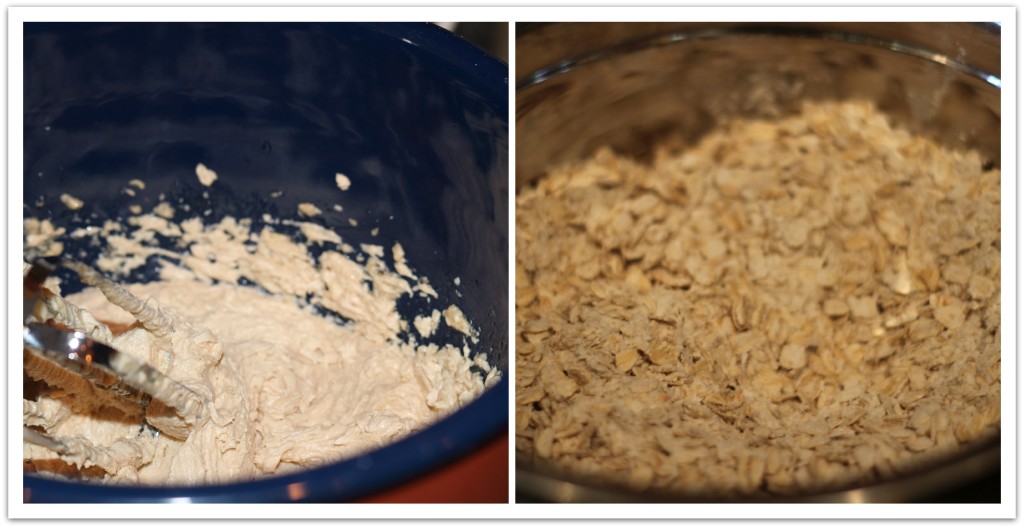 This is a fun part of the recipe you could ask your kids to help with! We are adding Milky Way Bites to our cookies!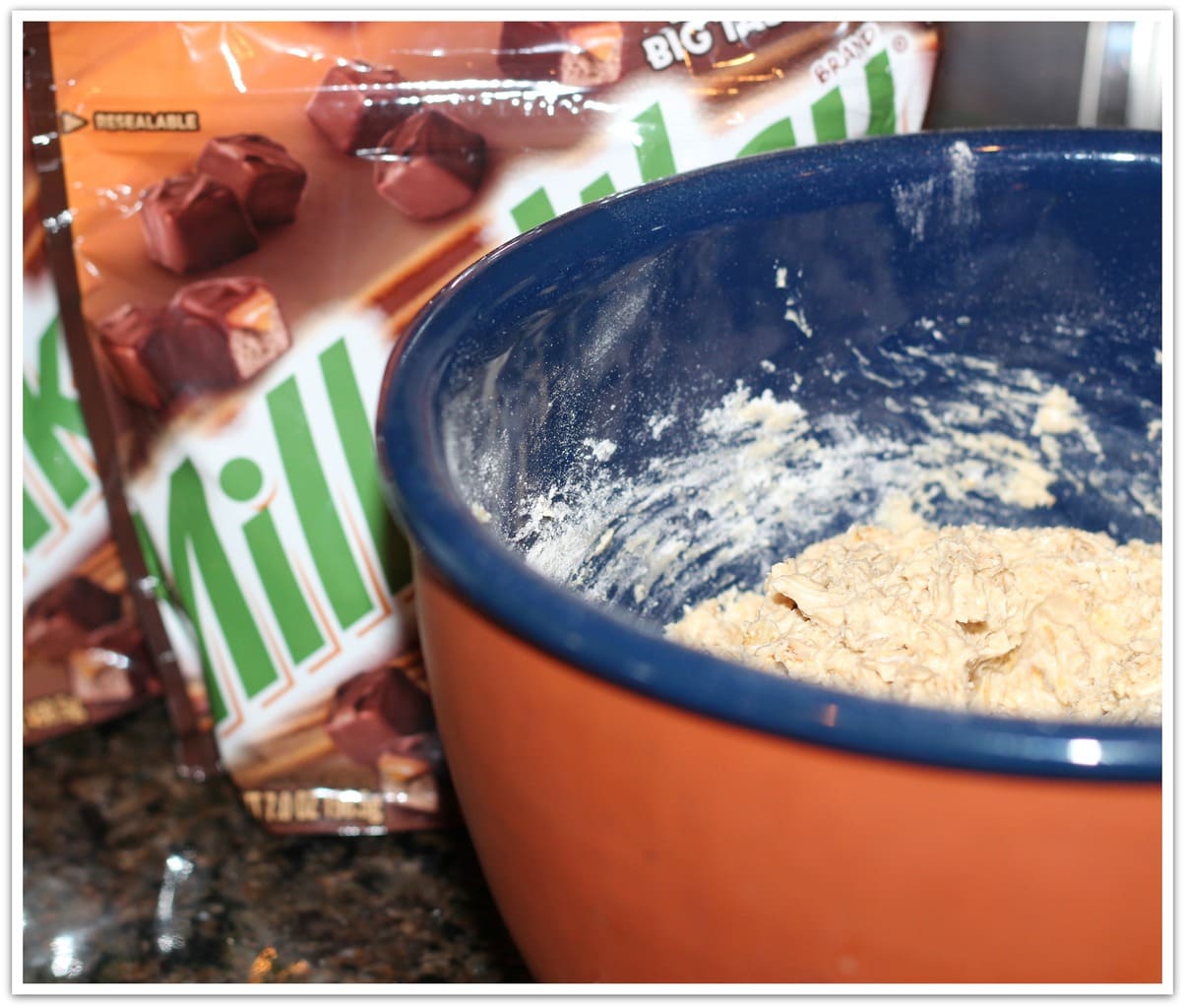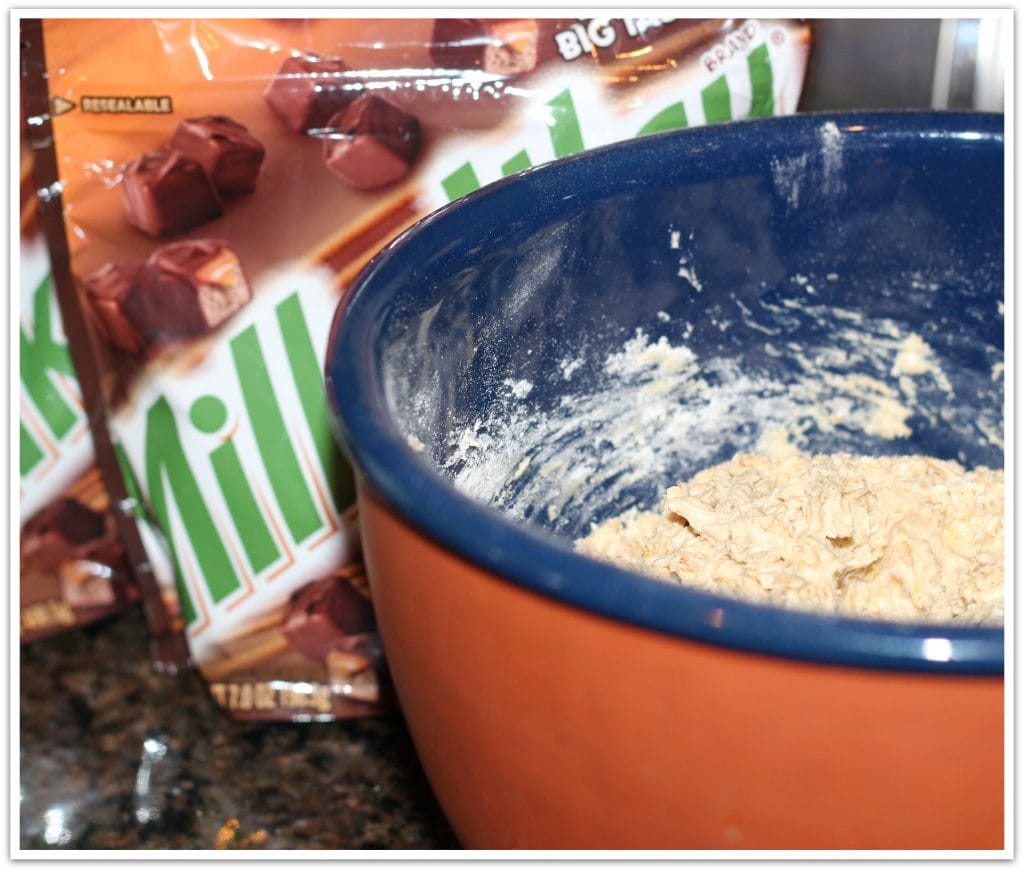 Have you seen these little bits of goodness?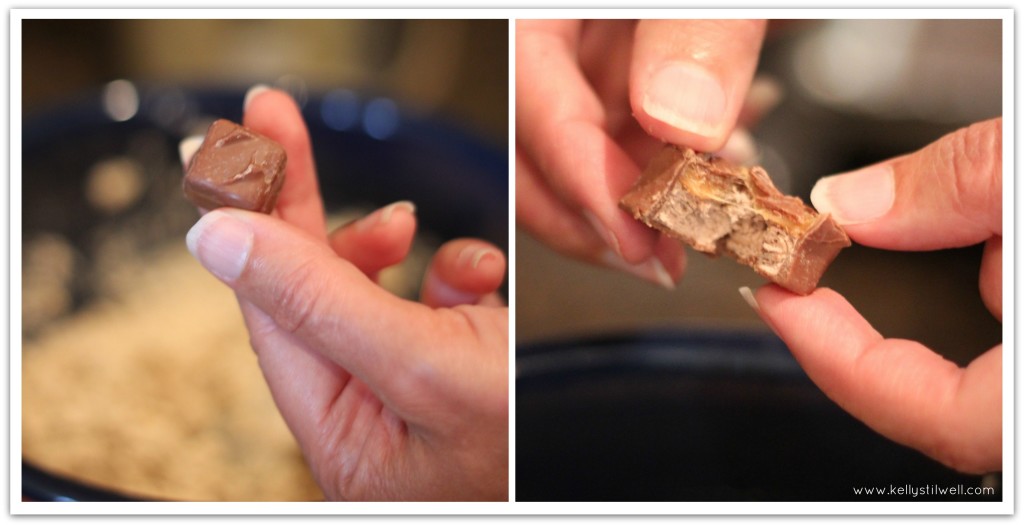 We're going to get our hands just a little messy now. Grab some of the oatmeal batter and mold it around a Milky Way Bite.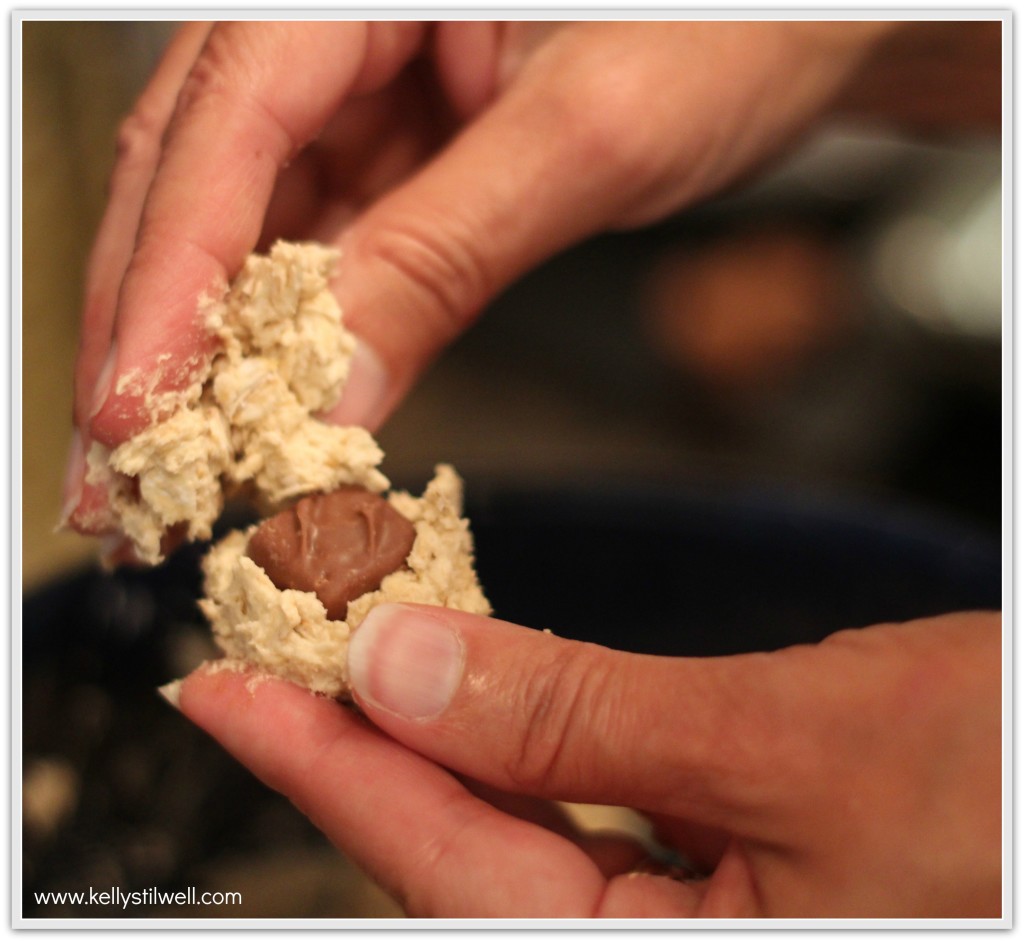 Completely cover the Milky Way Bite. Place on a cookie sheet 2 inches apart and bake for about 12 minutes or until slightly brown. If you like your cookies softer, take a minute or two off the baking time. I like a slight crunch to my cookies!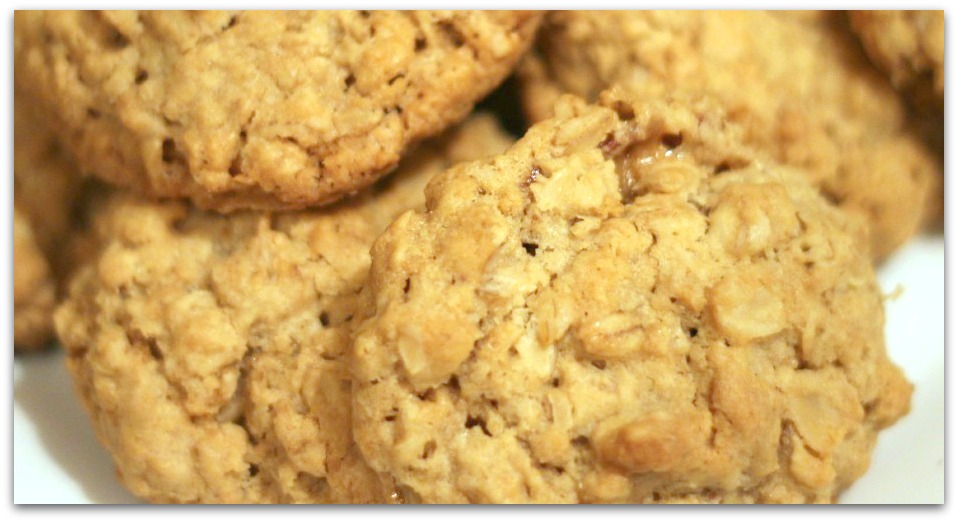 Here's a printable recipe! Try it with Snickers Bites, too! Snickers Bites...hmmm. How good would that be in a cookie?!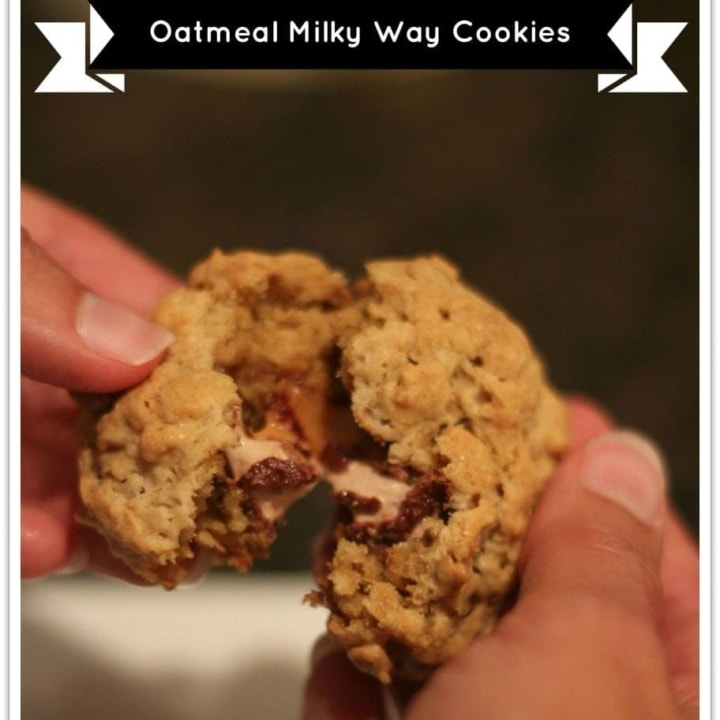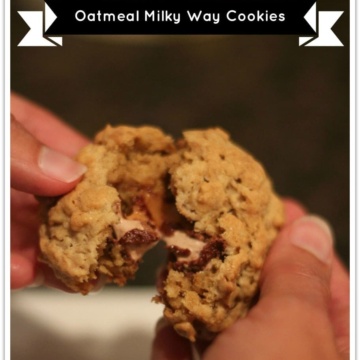 Ingredients
Instructions
Preheat oven to 350 degrees.

Blend sugars, shortening,water, vanilla and egg until smooth.

In another bowl, mix oats, flour, and baking soda.

Add the oats to the sugar mixture. Combine well.

Mold the cookie mixture around a Mars Milky Way Bite, making sure it is completely enclosed.

Place on greased cookie sheet 2 inches apart and bake for 12 minutes or until slightly brown.

Let cool on wire rack.

Enjoy!
Enjoy! I can't wait to hear how your cookies turn out!