These summer grilling recipes are perfect for summer or anytime you can get to the grill! When we lived in Maryland, we even grilled in the snow!
Is this a crazy time or what? Living in Florida, we just got the stay at home order and it begins tonight at midnight. We have been staying in anyway, but this adds a new panic to the whole situation.
How are you holding up? Are you cooking more? I've made some pantry meals like this Lentil Stew and Italian Bean Soup, but I'm not really feeling like I can't go to the store once a week yet. How about you?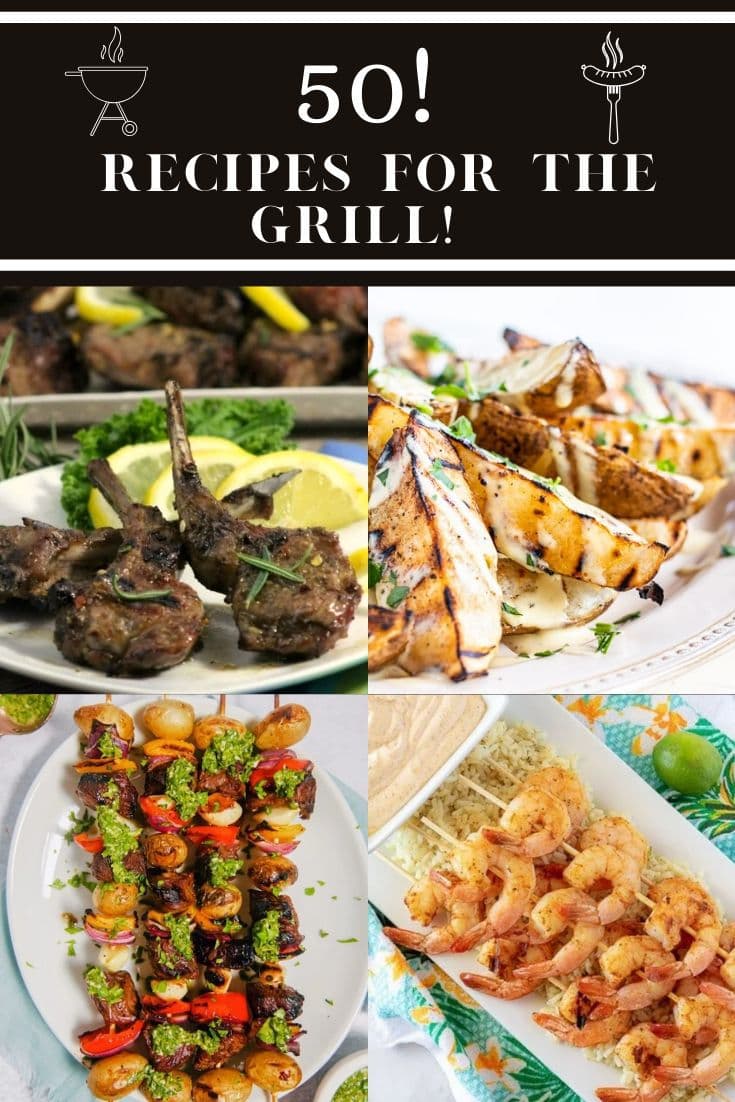 I will say our largest grocery store chain was making announcements yesterday about shopping six feet apart, and there is no way that was going to happen as crowded as it was.
What are they doing where you are? Limiting shoppers? I don't know what the answer is, but I know I can't wait until we have this under control and behind us!
These recipes are perfect for family dinners. It's great to get out of the kitchen and enjoy the warmer weather.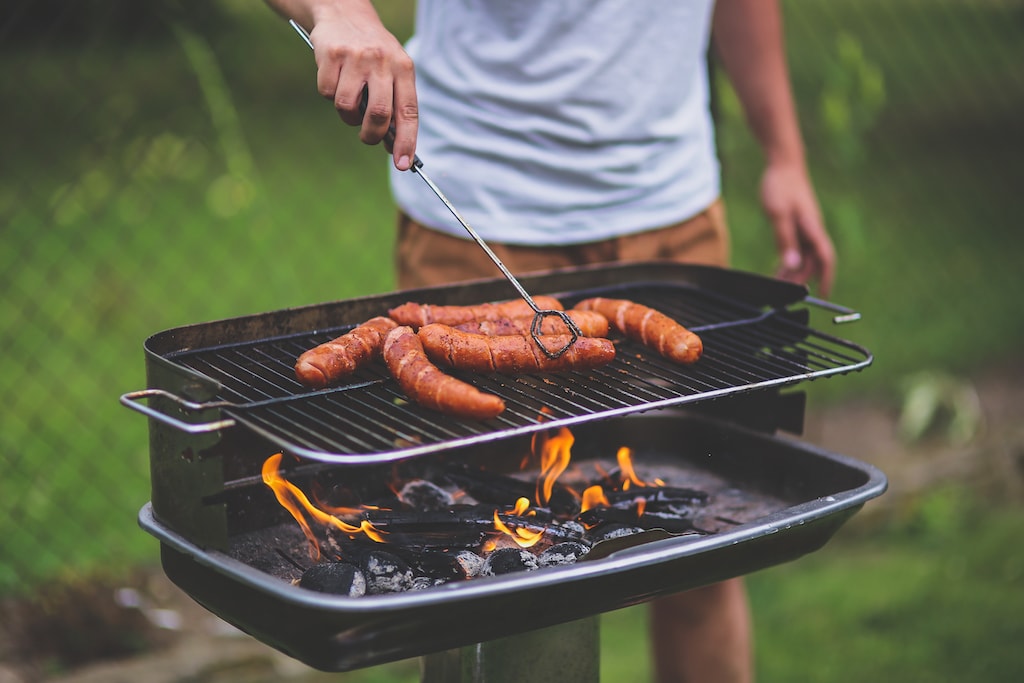 Summer Grilling Recipes
We've got chicken recipes, steak recipes, hot dogs, pork chops, and more! We've even got some vegetables so you've got a well-rounded meal as well as options for vegetarians.
Choose your favorite recipe and be sure to come back and let me know how it turns out! Happy grilling!
Grilled Lamb Chops | Food, Fun & Faraway Places
Delicious and tender lamb chops are so good on the grill! The lemon and fresh rosemary make the flavor really fresh and bright!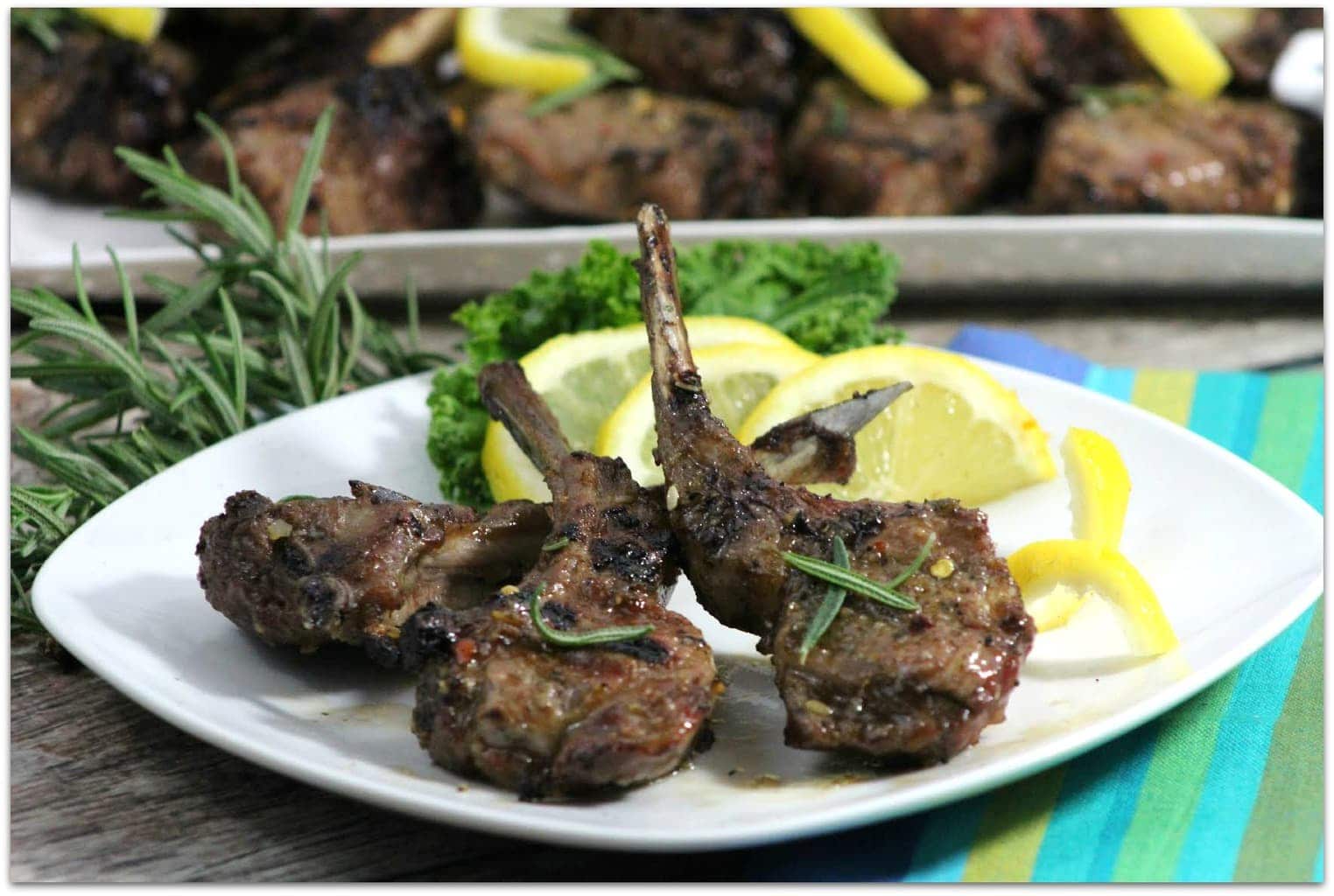 Chipotle BBQ Grilled Chicken from Miss Information
This makes an amazing meal, and the leftovers are perfect for a wrap or salad the next day.
Grilled Ginger Soy Chicken Recipe from About a Mom
It's not easy to keep chicken on the grill moist, but this recipe will show you how! It's such an easy summer grilling recipe.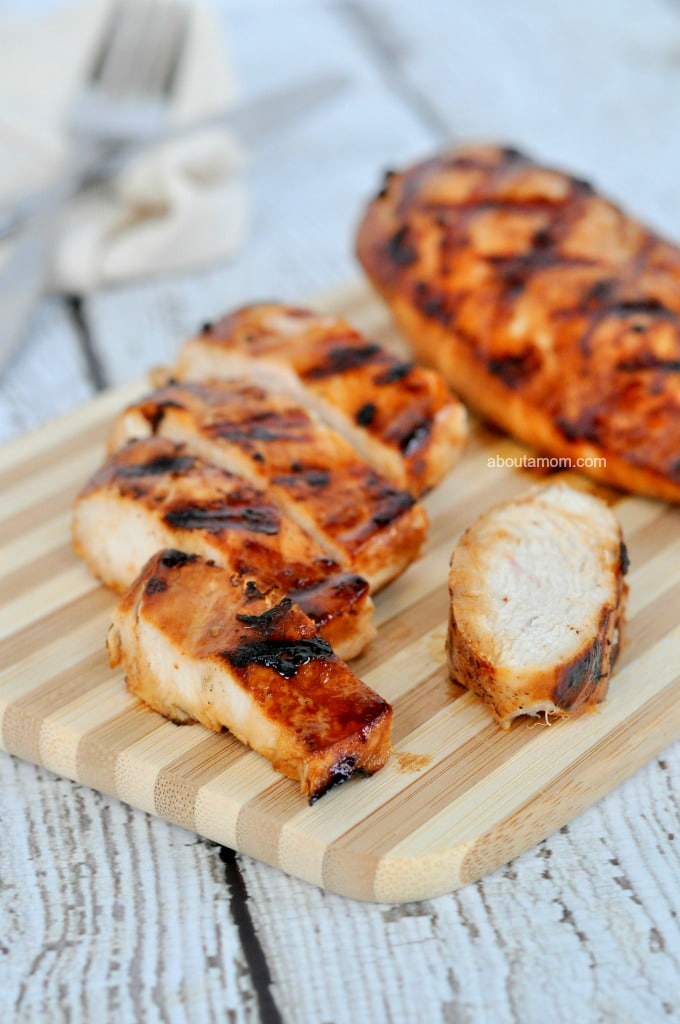 Mexican Street Corn | Salty Side Dish
Have you ever had Mexican Street Corn? It's so sweet and savory! One of my family's favorite sides!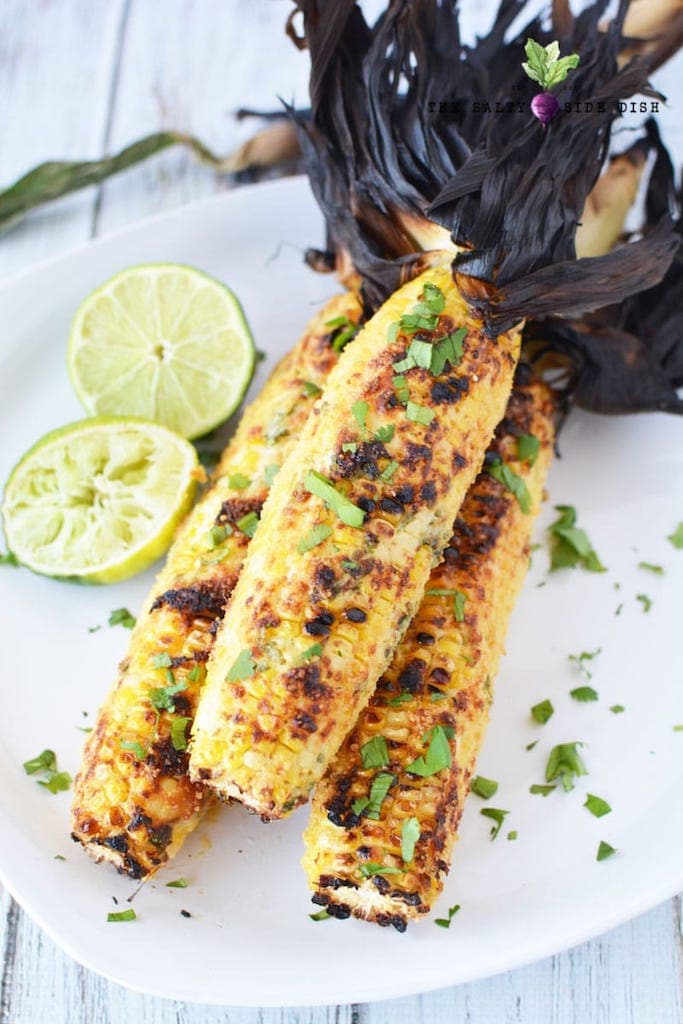 Gluten-Free Hawaiian Turkey Kabobs | My Gluten-Free Kitchen
Be ready for spring and summer grilling with this recipe for gluten-free Hawaiian Turkey Kabobs.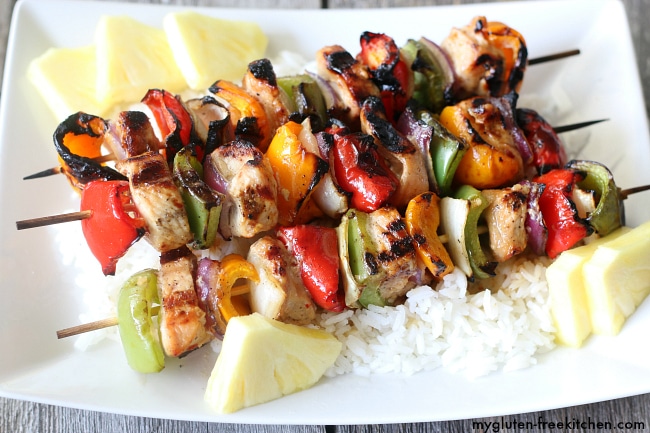 Peach Bourbon Grilled Chicken | Urban Bliss Life
This recipe makes me want to grill tonight! Fresh peaches, bourbon, ginger...I'm in! Can't wait to try this one!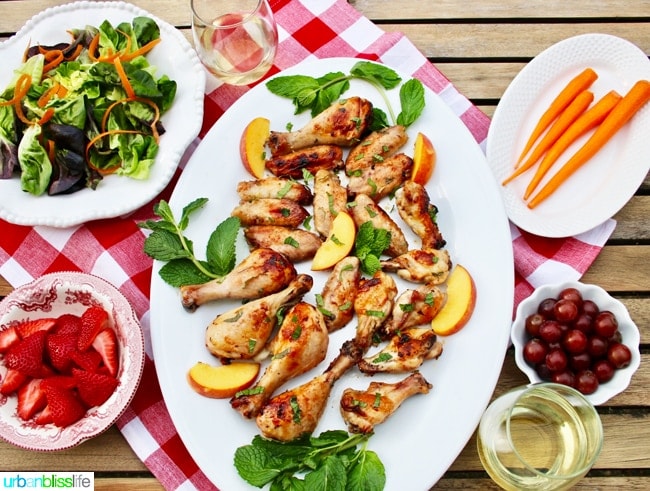 Cilantro Lime Grilled Chicken Drummies from More with Less Today
Chicken legs are made for the grill, and Lori knows a trick to making them taste like summer!
Campfire Pizza from Spaceships and Laser Beams
This is one of my favorite places to grab recipes, so I'm excited to share something your kids will be excited about! Get outside if you can!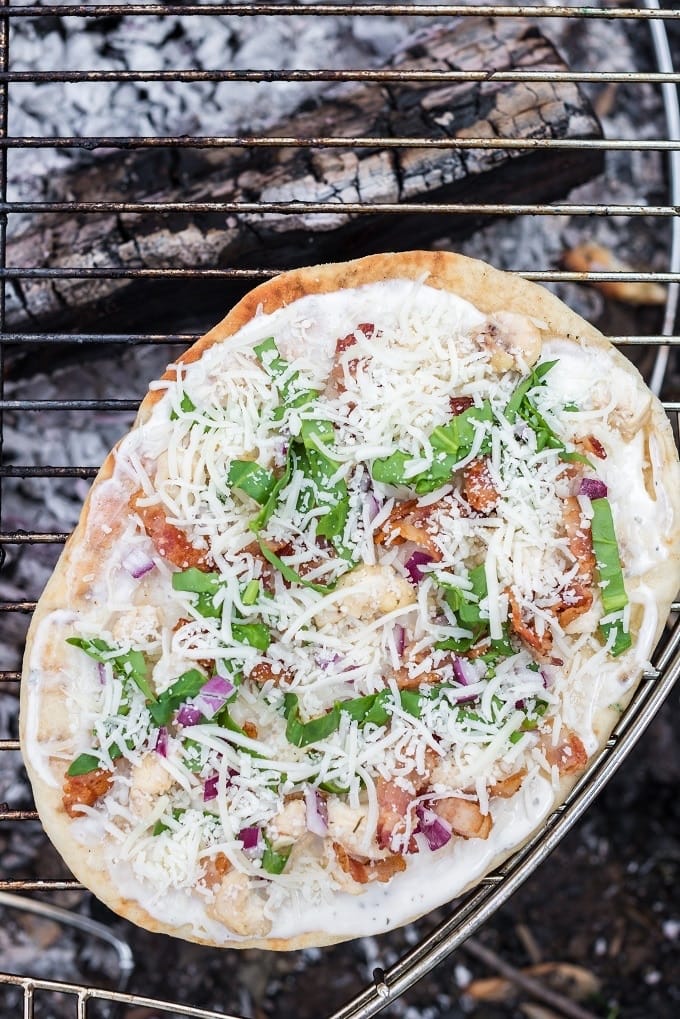 Marinated Korean BBQ Beef Bulgogi | Serena Bakes Simply from Scratch
I love Korean food! Have you seen David Chang's Ugly Delicious? It's one of my favorite shows (caution - language!) and there is one episode about Korean food. They eat donkey there! Don't think I could do that, but this beef bulgogi looks incredible!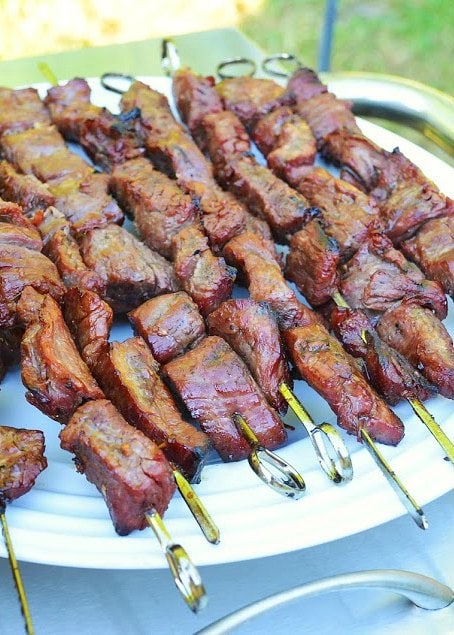 Grilled Chicken Cordon Bleu | Spend with Pennies
This is such a creative recipe for the grill. I think most of us wouldn't try cordon bleu on the grill, but you'll see this is easy to make!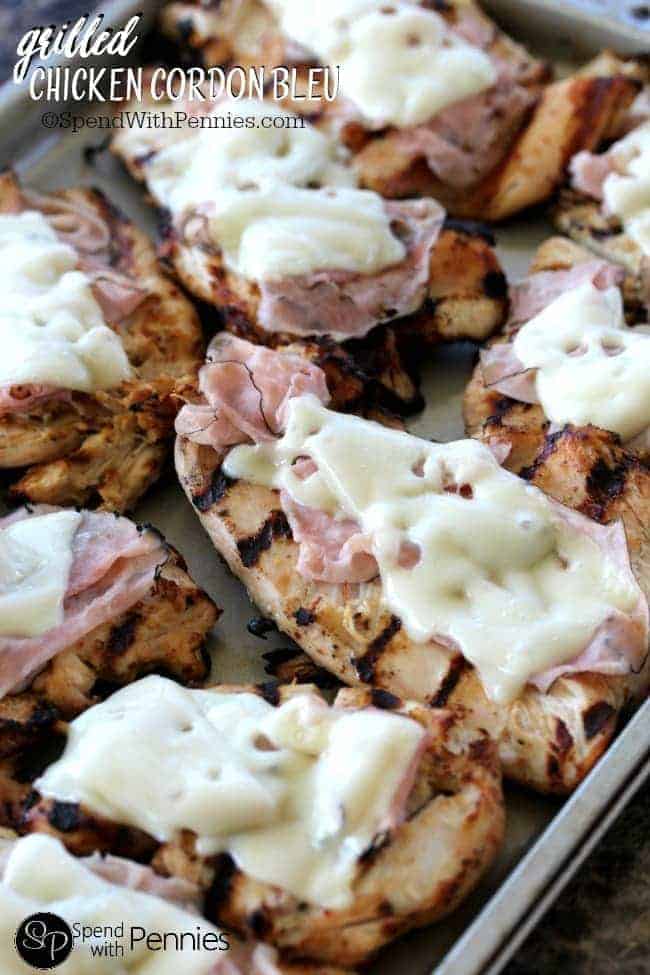 Grilled Chicken Kabobs | Out Grilling
This is an easy recipe and a great site for more grilling ideas. When I was in Jordan last year, I ate kabobs just about every day and never tired of food prepared that way. The restaurants in Amman Jordan really know how to make kabobs!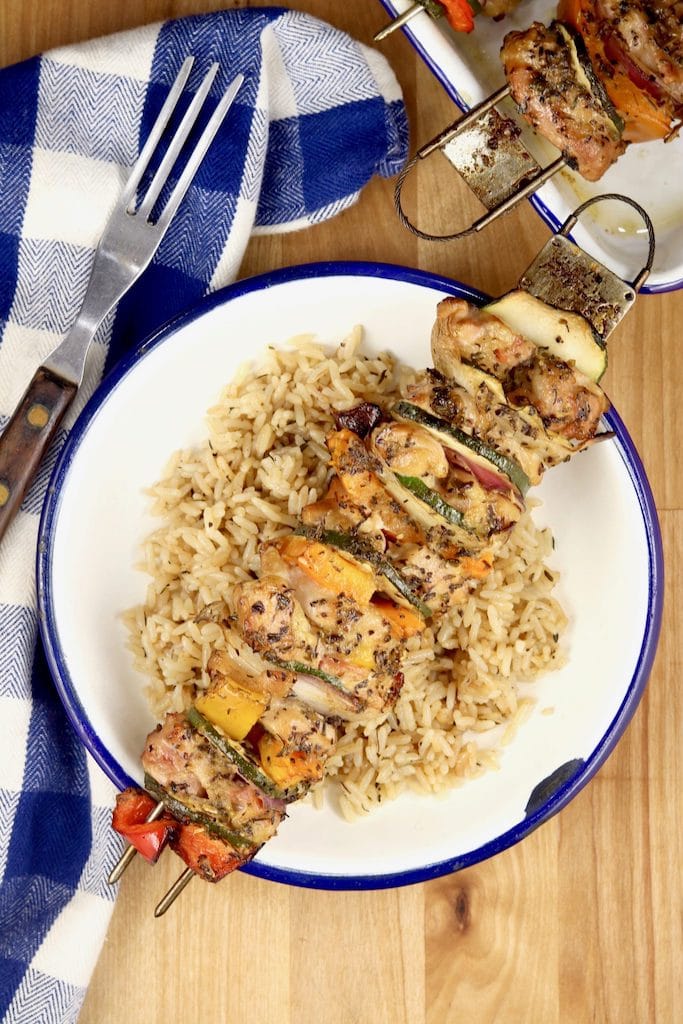 Mojito Lime Grilled Porterhouse Pork Chops from This Mama Loves
These pork chops are so delicious on the grill. A side of black beans would be delicious!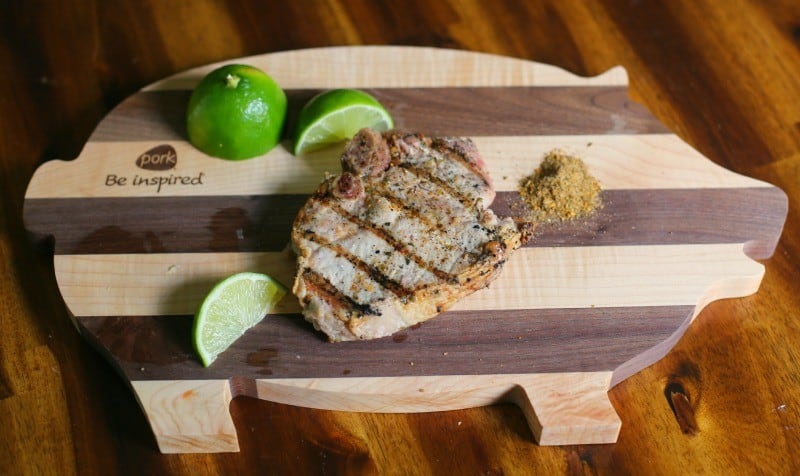 Maple Dijon Grilled Chicken | Simply Stacie
I've had a blog for ten years now, and when I first started out, this was the blog I visited the most. Stacie even took the time to help me when I was
struggling. I still go there for fabulous recipes!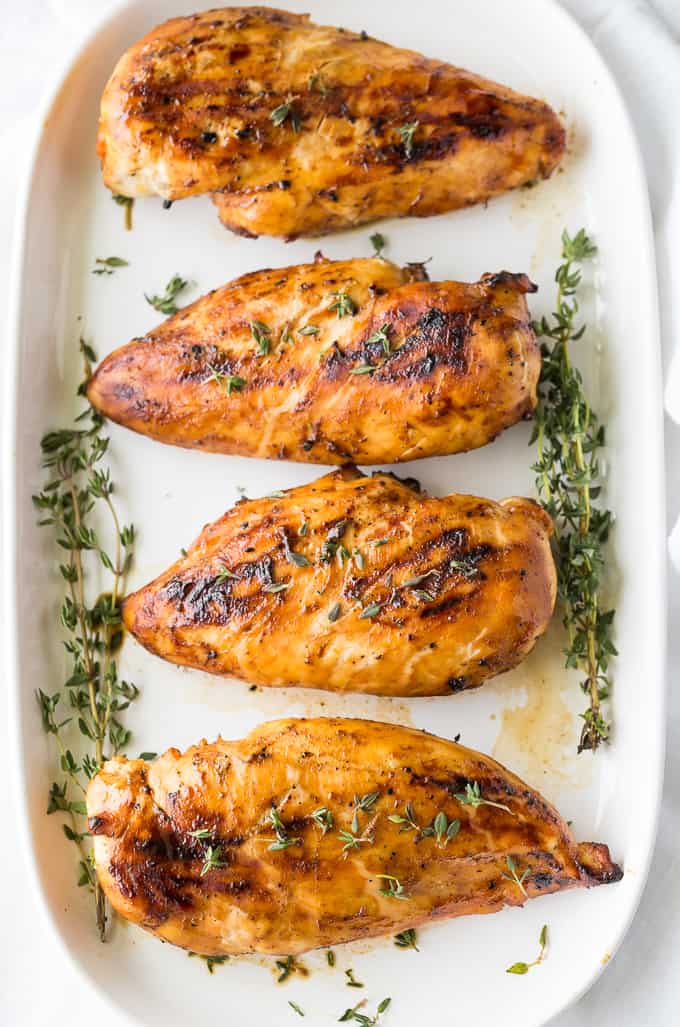 How to Make the Best Grill Pizza | The Schmidty Wife
Some of the best pizzas I've ever had have come off the grill. This one looks amazing!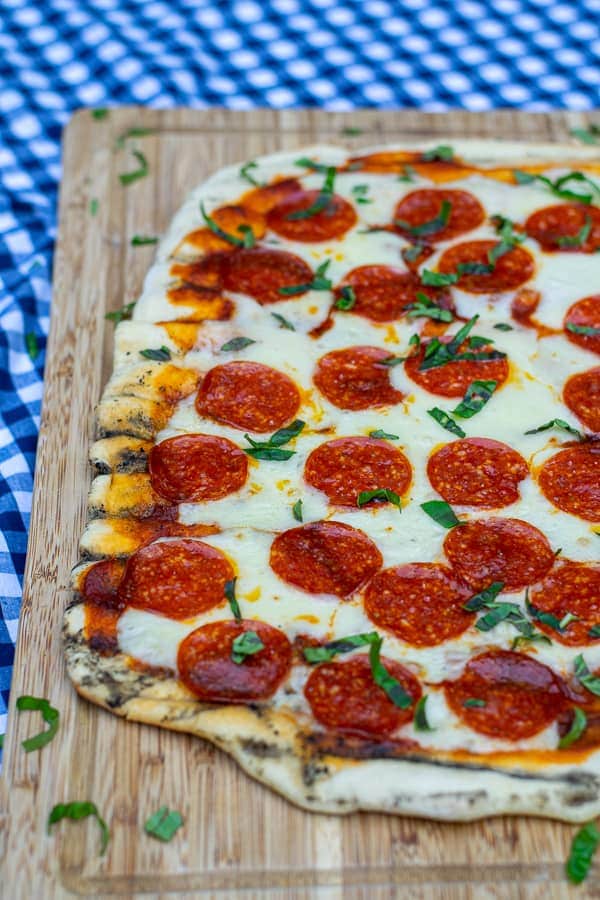 Grilled Honey Mustard Chicken from Spend with Pennies
Honey mustard is the perfect topping for this chicken! It's even delicious cold the next day!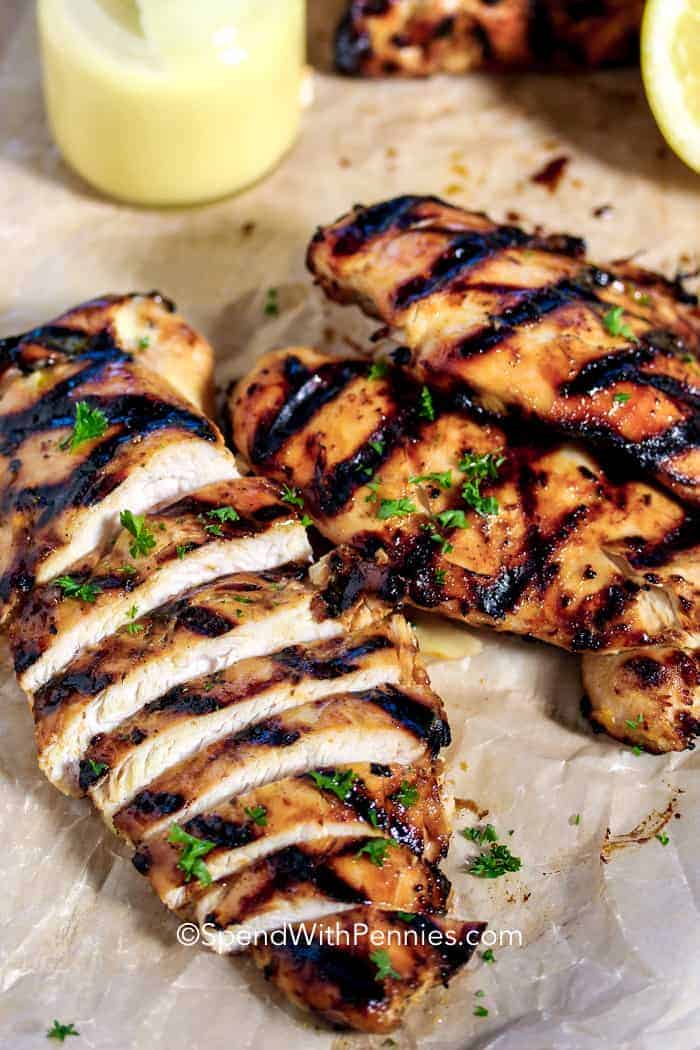 Grilled Chicken Caprese from The Taylor House
I've served Caprese salad alongside grilled chicken so many times, but I never thought of simply topping the chicken with the salad. Delicious idea!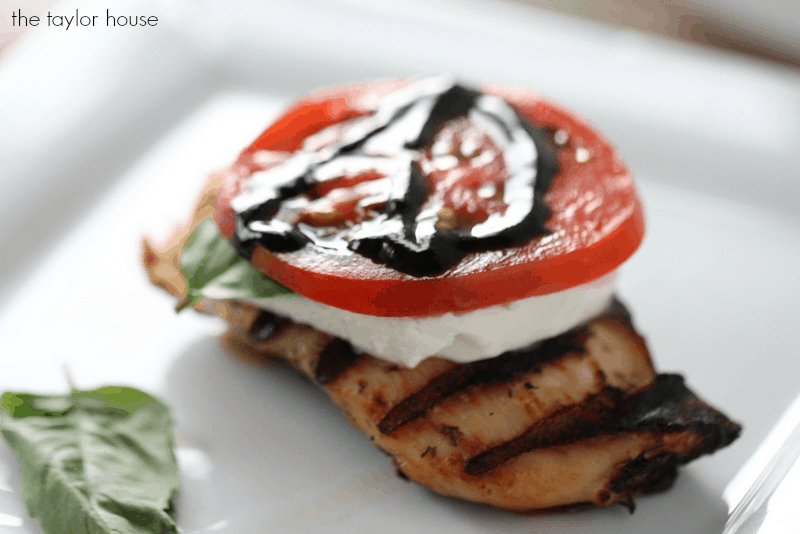 Sweet Chili Grilled Corn on The Cob from Midlife Healthy Living
The sweetness of the corn along with the spiciness of this sauce is a match made in heaven!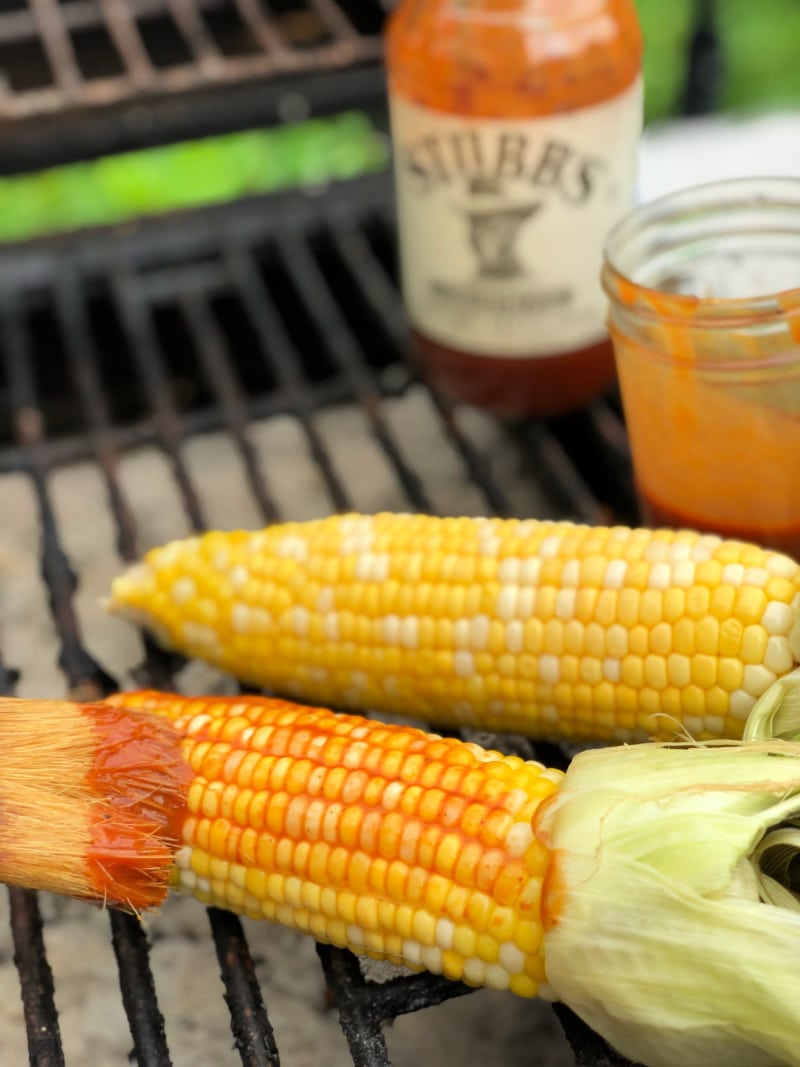 Marinated Steak Skewers with Chimichurri | Girl with the Iron Cast
Here's the site to learn how to make this delicious marinade and grilled steak. And hello homemade chimichurri!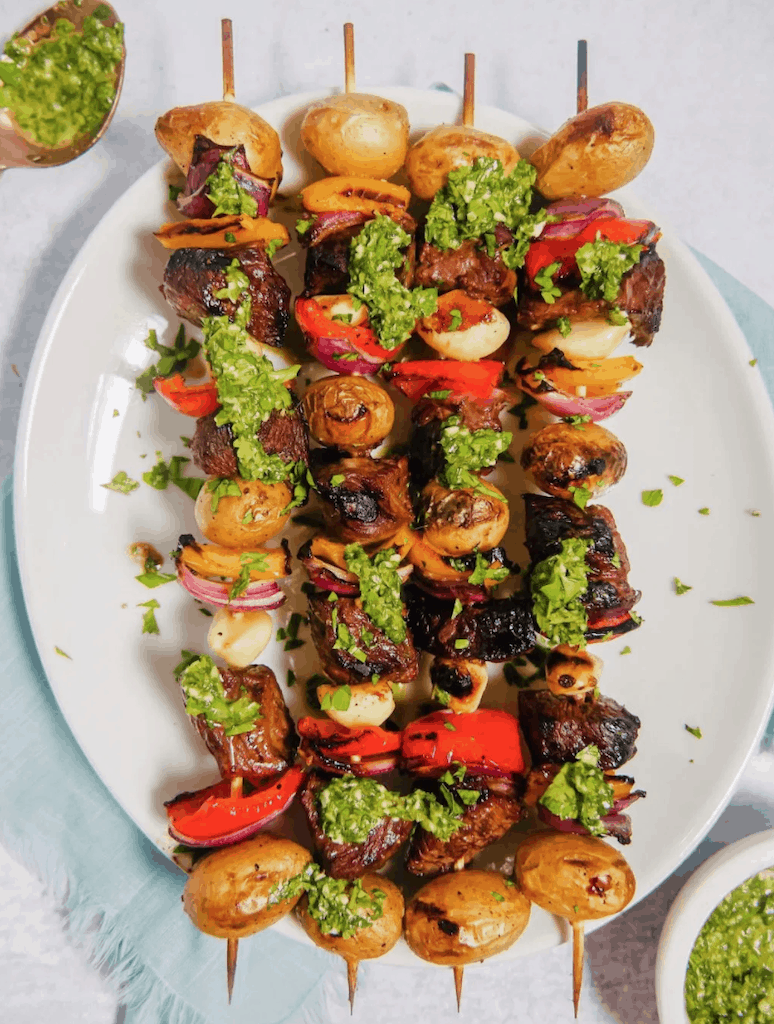 Grilled Shrimp with Key Lime Aioli | Berley's Kitchen
Shrimp is my favorite food. I like it even more than lobster! I could eat shrimp three or four times a week, and this recipe is definitely on my list for this weekend! And oh, that sauce!!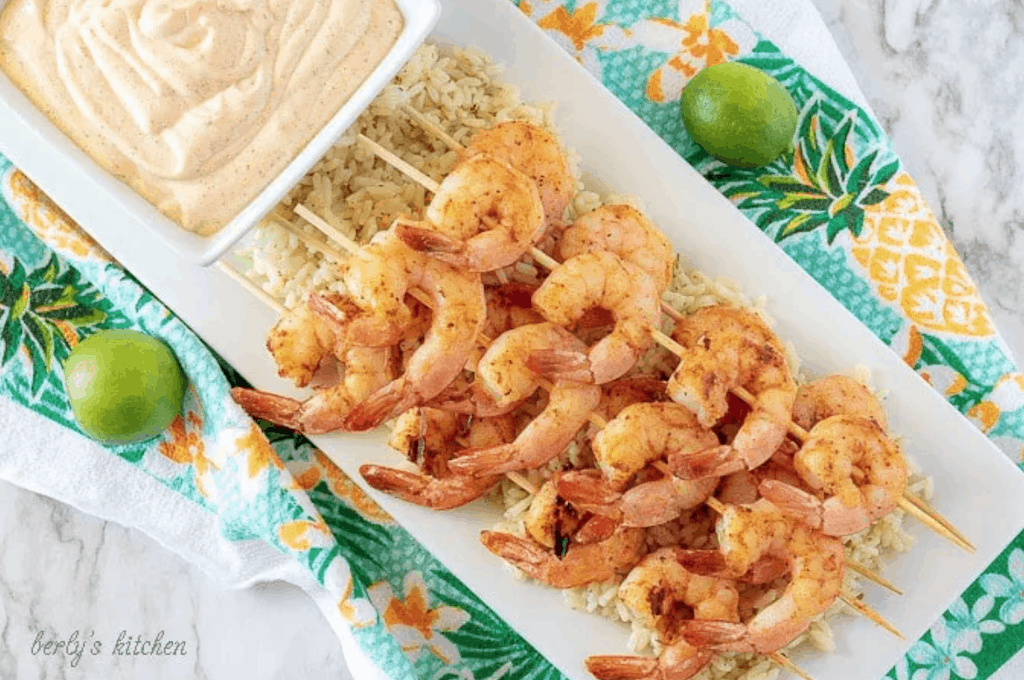 Ranch Grilled Chicken | Savory Experiments
Who else loves recipes that are five ingredients or less? Easy is one of my favorite words when it comes to cooking!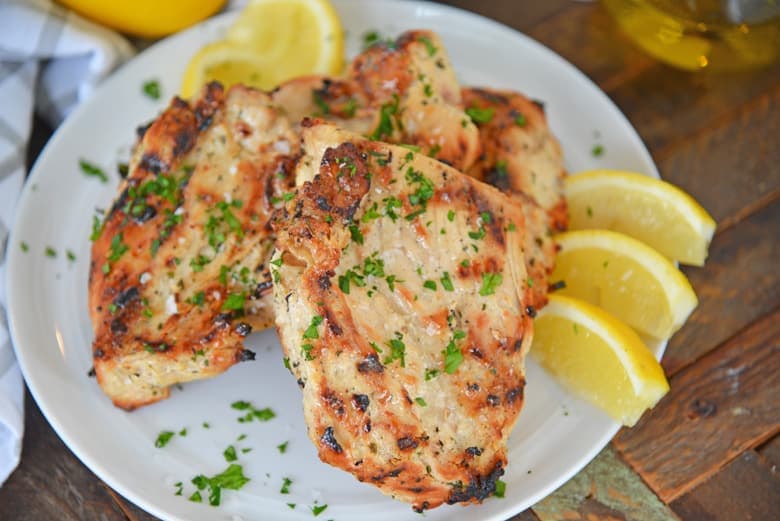 Sides to Grill Up with Your Burgers - Asparagus With Bacon| Celebrate Woman Today
Bacon? Yes, please? It makes everything better, and this asparagus recipe rocks!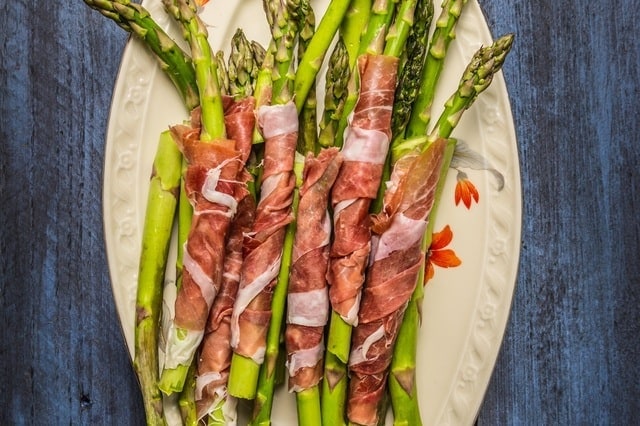 Grilled BBQ Chicken | Flavor the Moments
I haven't had BBQ chicken in years. I don't know why I haven't made it. This recipe looks wonderful!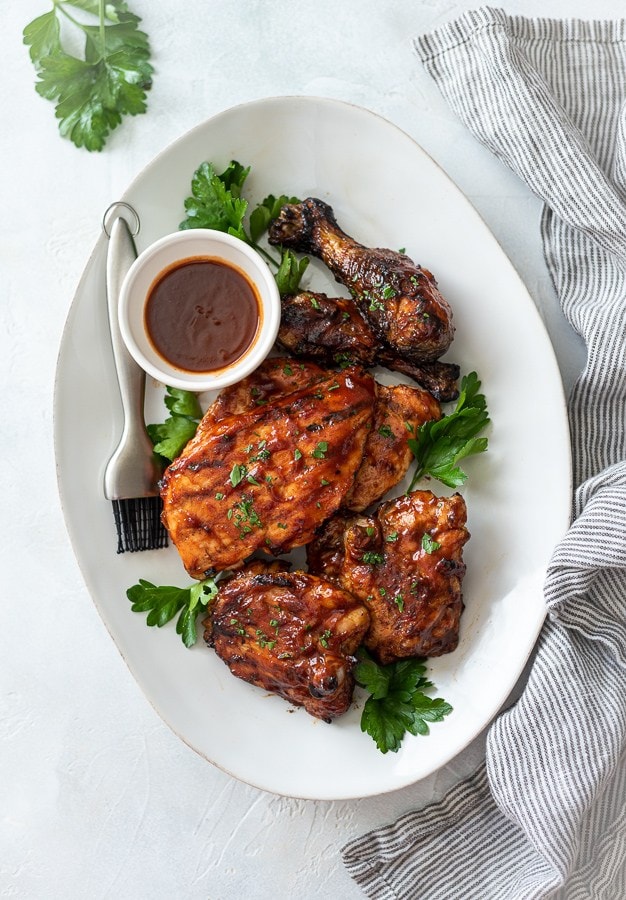 Rainbow Grilled Veggie Kabobs | Emily Kyle
This recipe is vegan, paleo, and gluten-free! It would be the perfect side to any of these recipes, or delicious with a side of rice.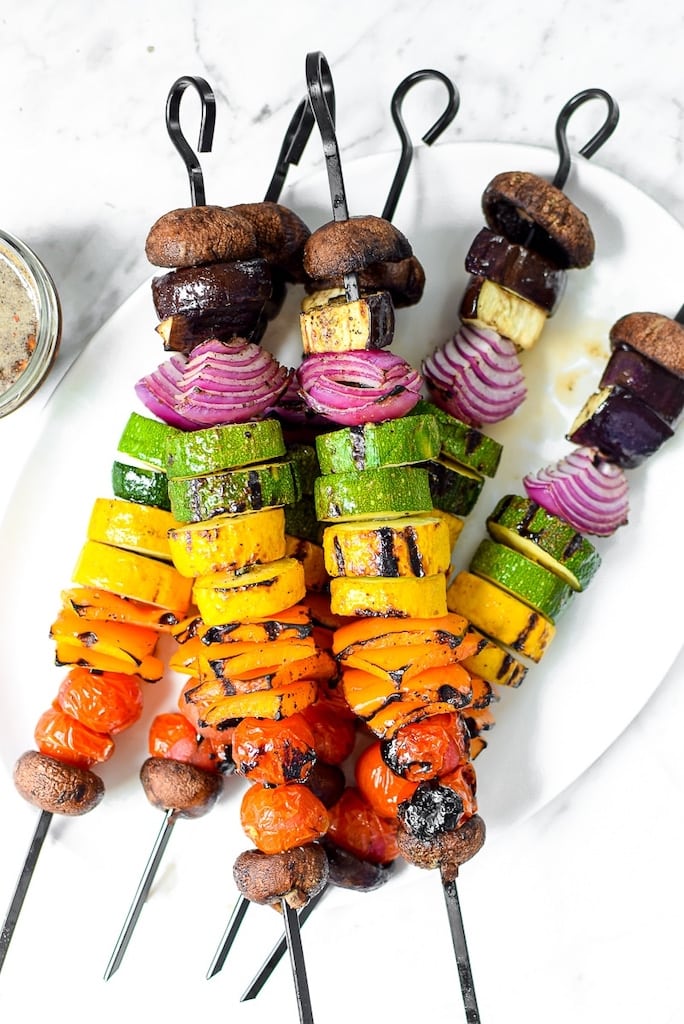 Thai Chicken Satay Kabobs | Family Spice
I learned to make a few Thai recipes when I was in Thailand on Holland America Maasdam last year. I learned I really love authentic Thai food, and this looks delicious!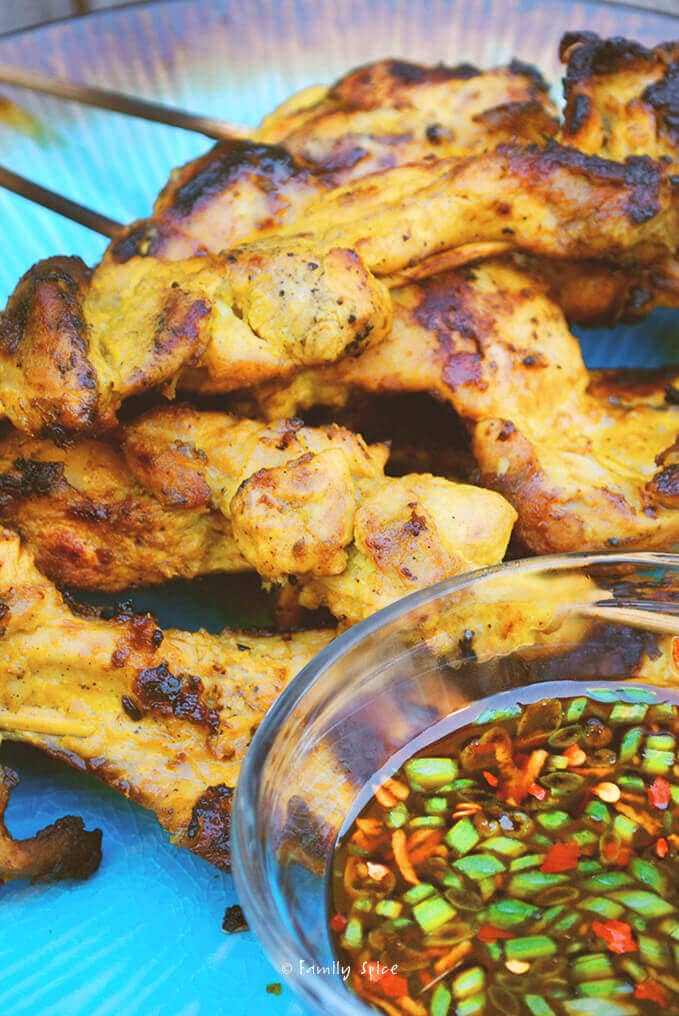 Spicy Grilled Salmon | Upstate Ramblings
Salmon is so good for you - especially if you are a woman in menopause. Salmon is a great way to get your calcium! This will be one of your favorite summer grilling recipes!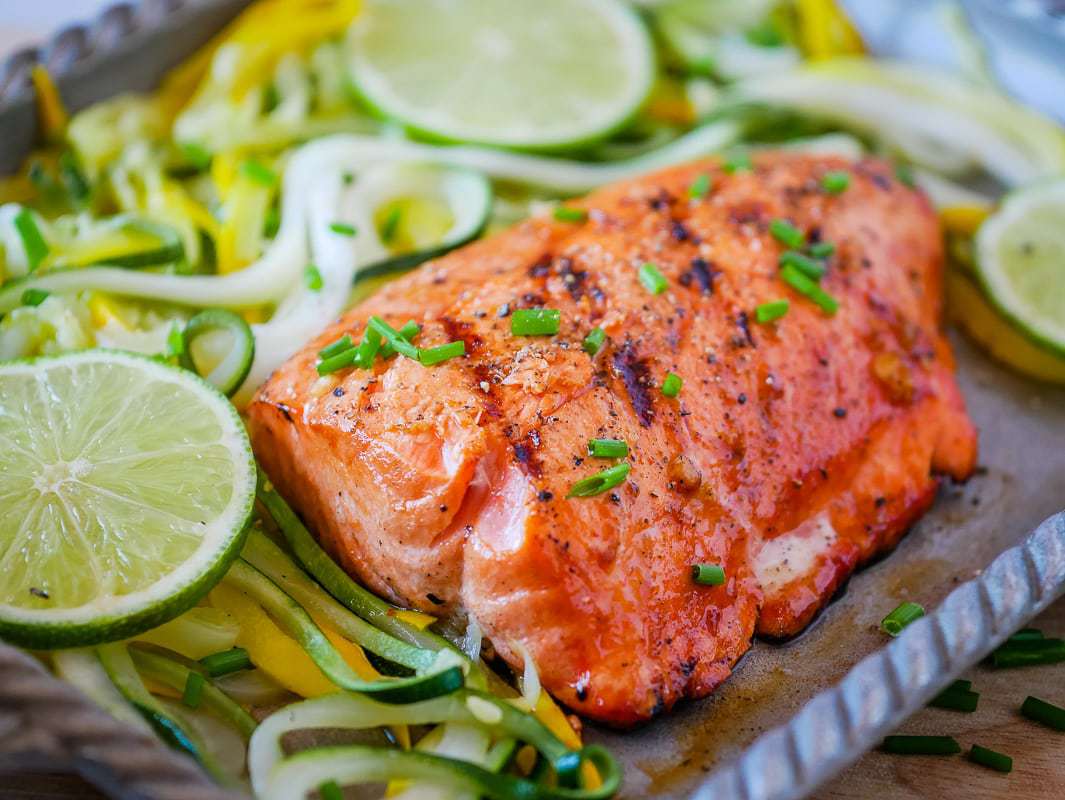 Japanese Grilled Chicken Skewers | Drugstore Divas
Don't these look wonderful? I love any kind of Japanese food! These would be so good on a salad the next day, too.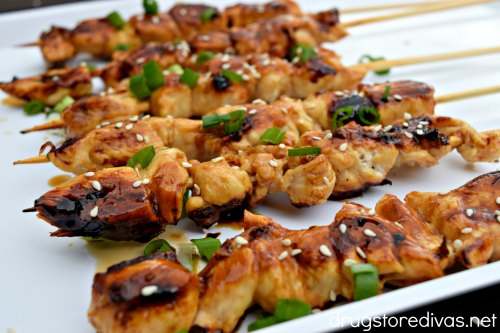 Chipotle BBQ Chicken Kabobs | Ann's Entitled Life
The extra spice from chipotle peppers gives this perfect heat!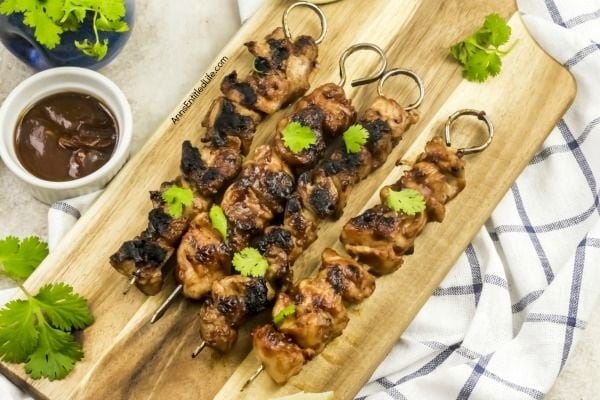 Juicy Lucy Burger Recipe | The Rustic Foodie
I just took out chicken wings to grill tonight, and now I really want a burger! I'm drooling over this one!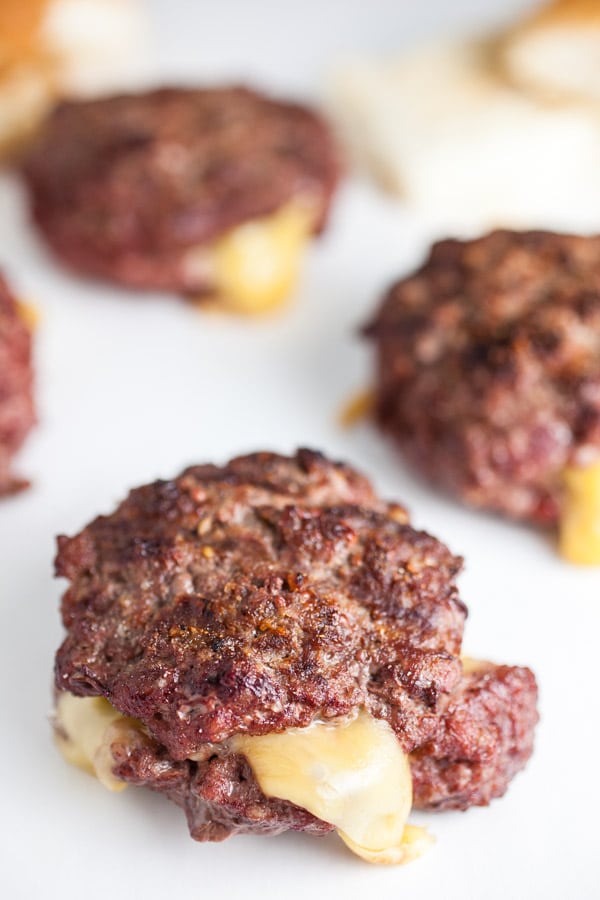 Smoked Beer Can Chicken | Living Mi Vida Loca
Pattie has some really great recipes on her site. We've dined and traveled together and both have a passion for great food.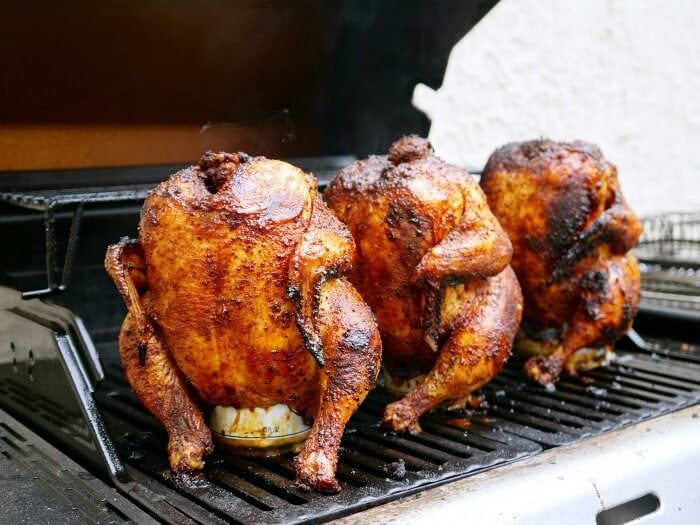 Garlic Rosemary Grilled Cauliflower Packets | It's a Veg World After All
Garlic and Rosemary are a match made in heaven. This would pair with any of the proteins on this list, or be delicious with a big salad on the side.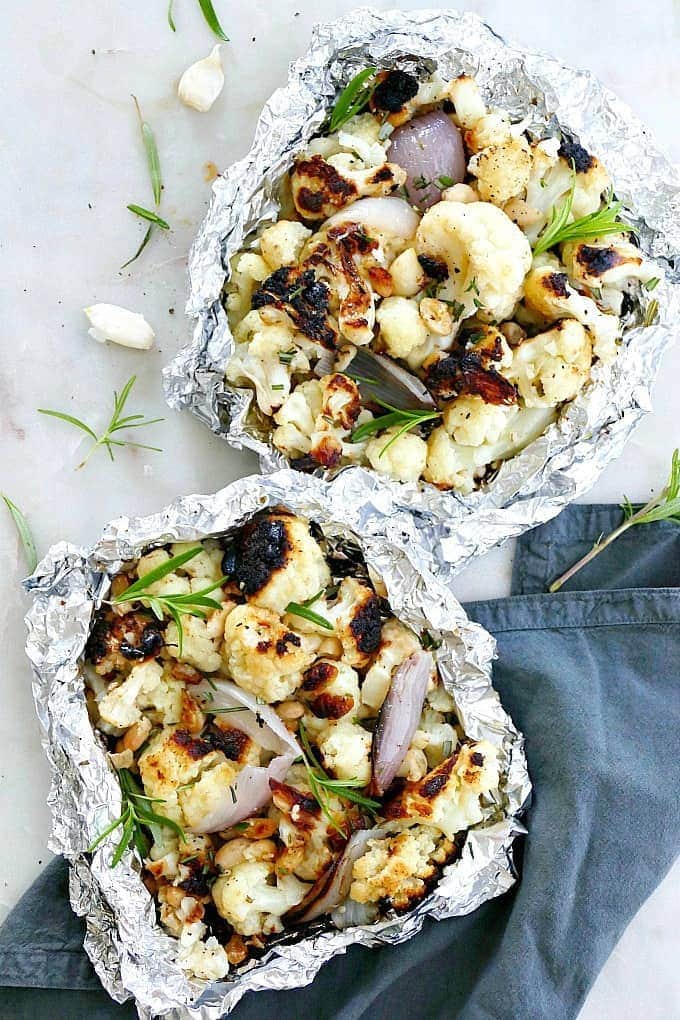 Grilled Steak with Beer Marinade with Salsa Fresca | A Taste for Travel
This balsamic vinegar and beer steak marinade is perfect for tenderizing and adding flavor to your steaks before grilling them. Serve it with a refreshing salsa fresca - a fresh tomato salsa with a bit of spicy heat.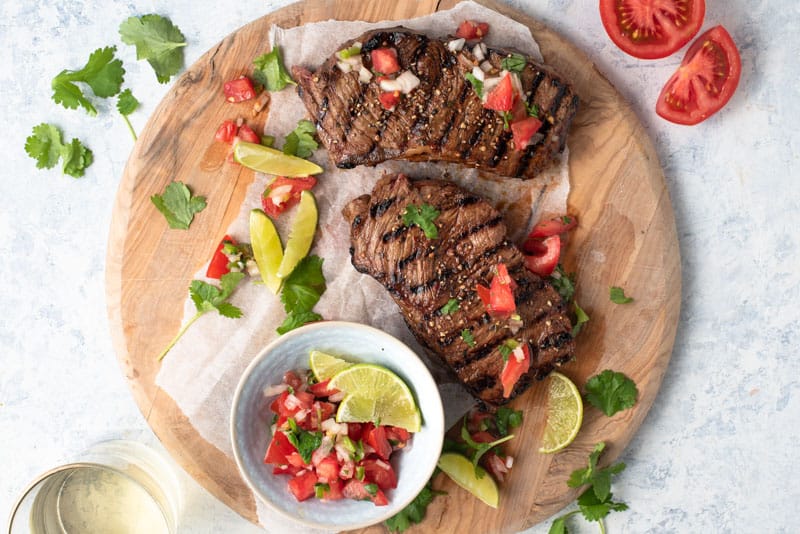 Bacon Wrapped Cola BBQ Chicken Kabobs | Dr. Davinah's Eats
One problem with grilling chicken is that it can get dry quickly, but not this time! This chicken looks incredible!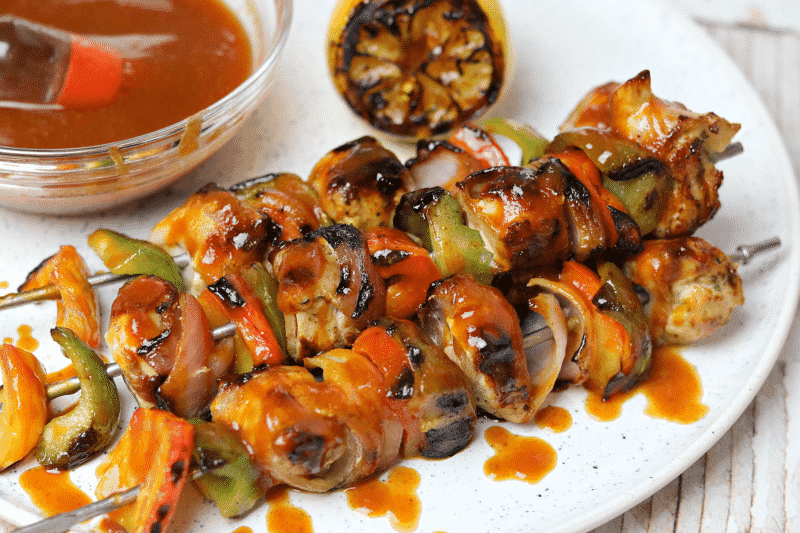 Grilled Pineapple Rum Glazed Chicken Breasts | Swirls of Flavor
Grilled Pineapple Rum Glazed Chicken Breasts is an easy recipe for grilling season that will transport you to a tropical paradise. Chicken breasts and pineapple slices are seasoned then topped with a pineapple preserves and rum glaze and grilled to perfection.
We may not be able to go to the tropics right now, but we can sure eat like we're there! Put on some Jack Johnson and enjoy the deliciousness!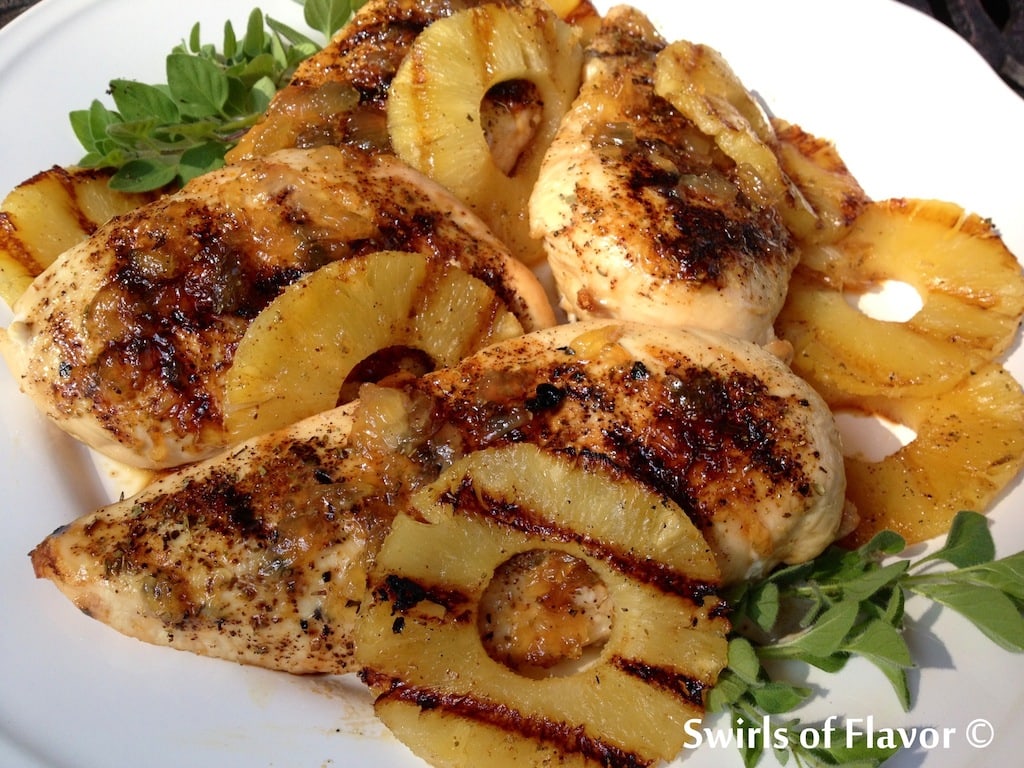 Best Black Bean Burgers | EatPlant-Based
Many veggie burgers fall apart when cooking, and honestly, don't taste that great. This one looks incredible. I can't wait to make it. And that sauce!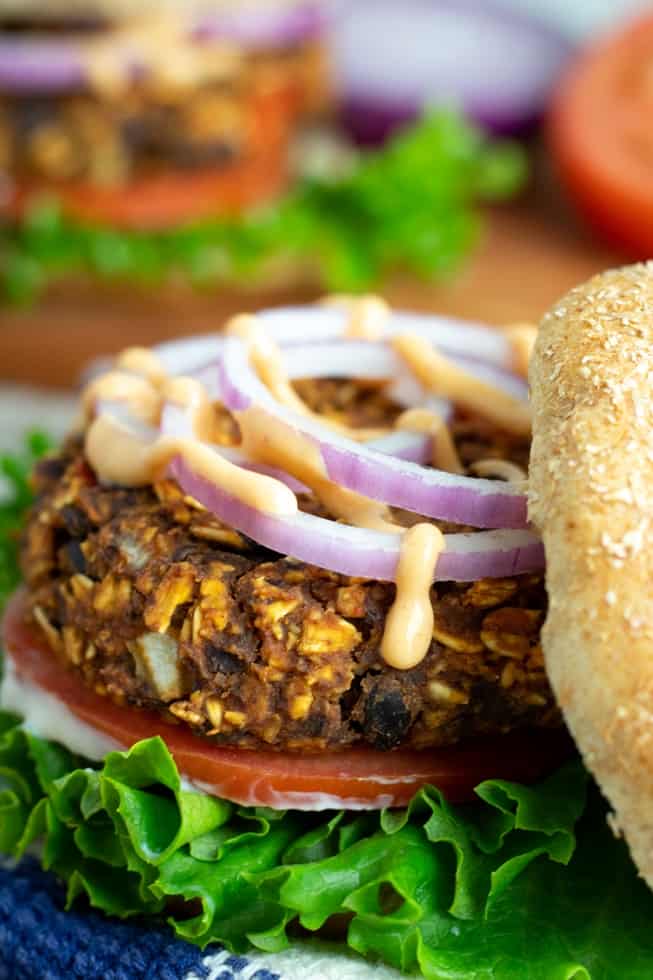 Grilled Harissa Chicken Breast Recipe | Powered By Mom
I adore Moroccan food, and the spices on this chicken look amazing! Have you tried my Moroccan Chicken soup?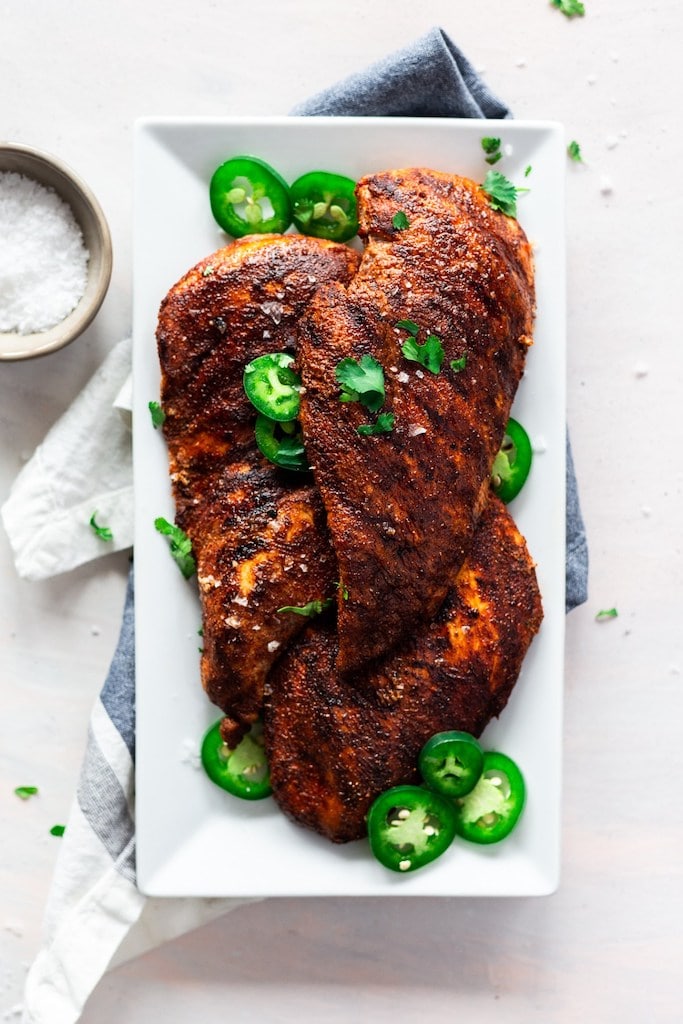 Grilled Vegetable Marinade with Lemon and Thyme | What a Girl Eats
These veggies would go well with any of these proteins, or would make a wonderful appetizer tray!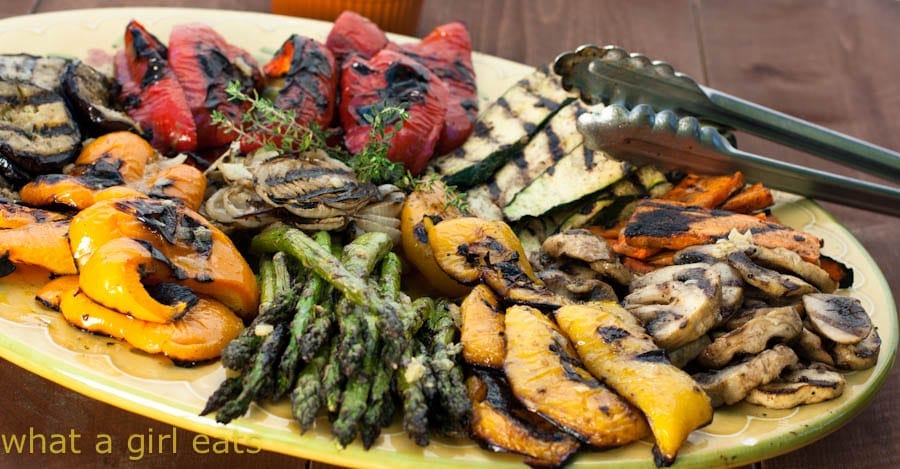 Lamb Skewers with Cucumber Sour Cream Dip | My Organized Chaos
This dip sounds amazing. I've really grown to love lamb and can't wait to prepare this one for my family.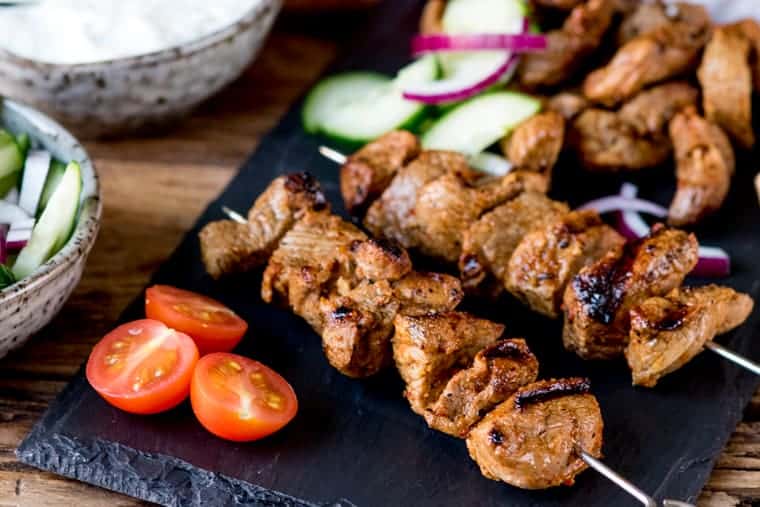 Grilled Steak Salad with Feta and Clamato Dressing | Food Meanderings
Steak on a salad is my choice a lot when we go out to lunch. I'm looking forward to trying this at home.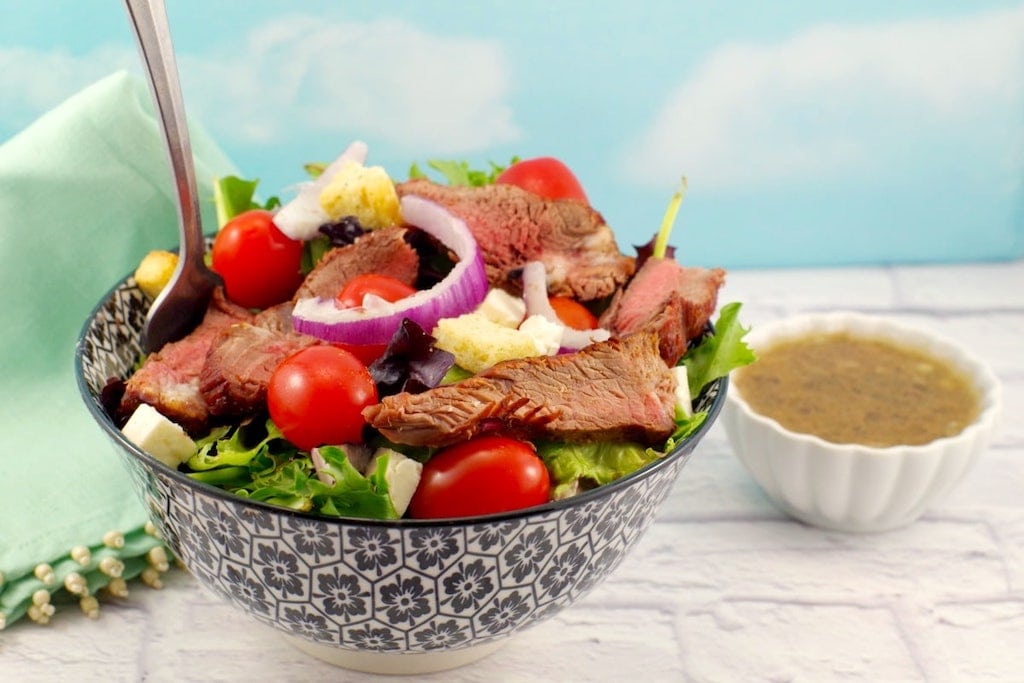 Kefta Kabobs Recipe | Honest and Truly
I had Kefta for the first time last year when I was in Jordan and it was fantastic, so I'm excited to make this recipe. Serve it up with this authentic Tabbouleh I learned to make at Petra Kitchen!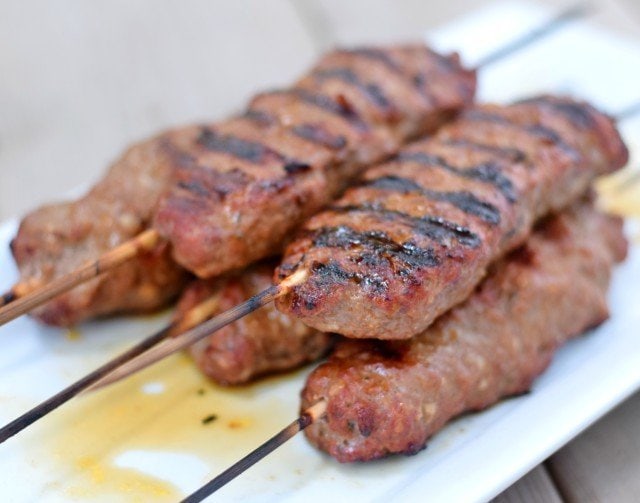 Easy Grilled Zucchini | Cook Eat Go
Zucchini is so versatile and really low calorie, too. And how easy is this recipe?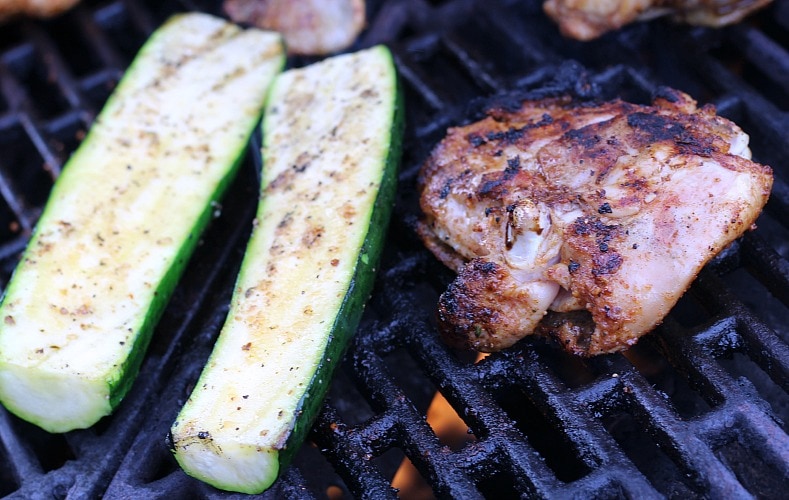 Garlic Steak and Potato Foil Packs | Kim & Kalee
Foil packs make getting dinner on the table so much easier! And garlic!! Yum!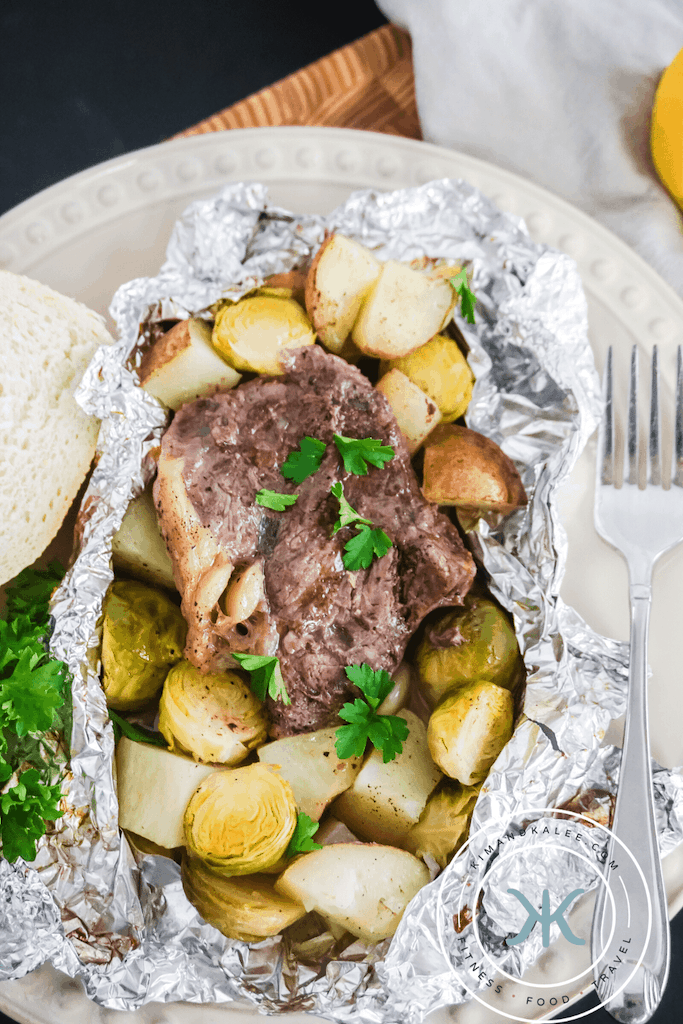 Satay with Peanut Sauce | Keen for Keto
Peanut sauce is one of my favorites. I could eat it on just about anything! Doesn't this one look mouthwatering?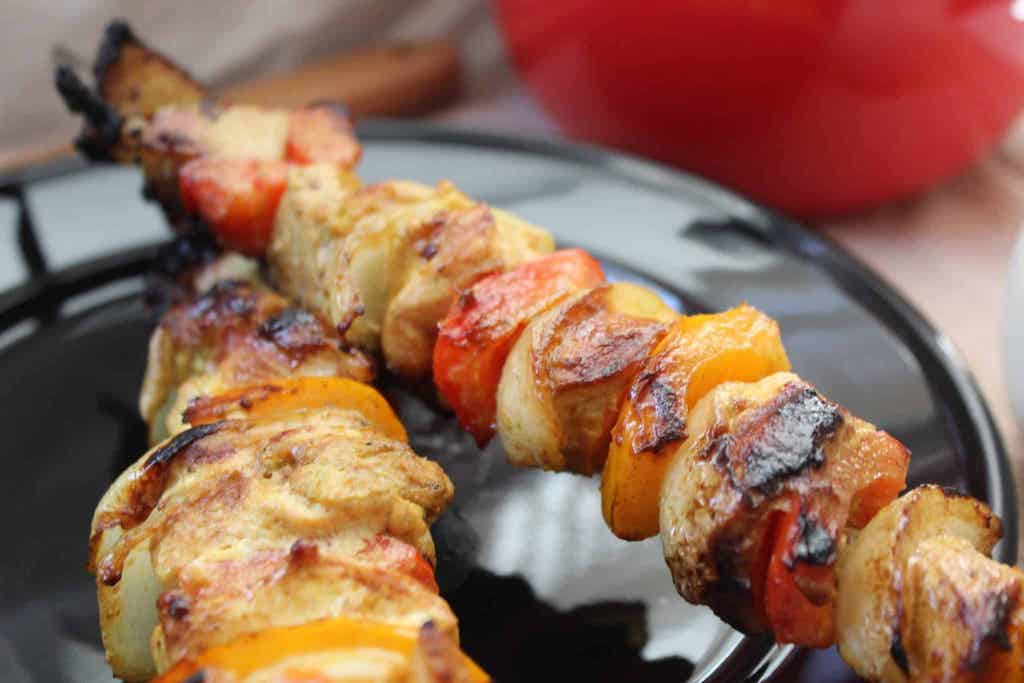 Smokey Grilled Potato Wedges | Catz in the Kitchen
Potatoes go with everything, so here's another perfect side for you!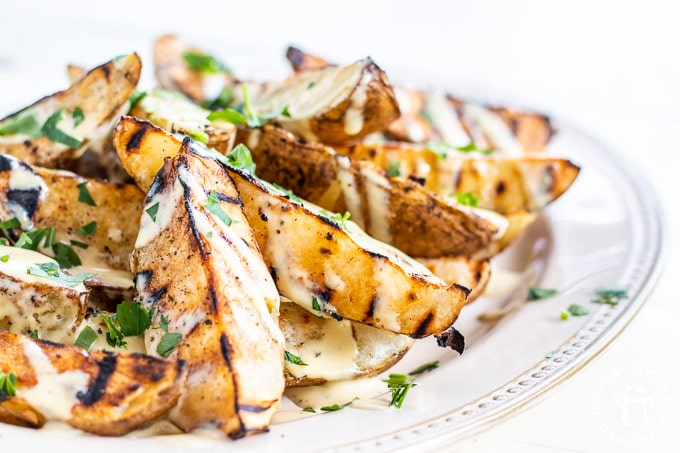 Chicken Spiedini Recipe | Erhardts Eat
Seriously, get in my belly! I have never heard of Spiedini, but I know my family is going to love it. Can't wait to taste it!
Mexican Carne Asada Marinade | Hilda's Kitchen Blog
My husband has a similar recipe and I can't wait to share this one with him. We'll do a comparison! (I'm betting this one will win!)
Cornell Chicken Barbecue | Platter Talk
Cornell Chicken Barbecue is the unofficial food of the New York State Fair, created by a professor at Cornell University. It looks pretty delicious! And now I want to go to the State Fair!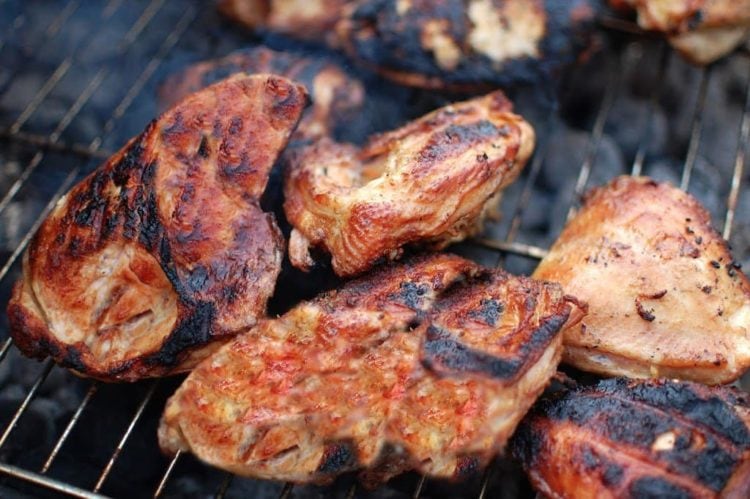 Garlicy Grilled Shrimp Kabobs | Little Family Adventure
Garlic makes everything better, right? Including shrimp!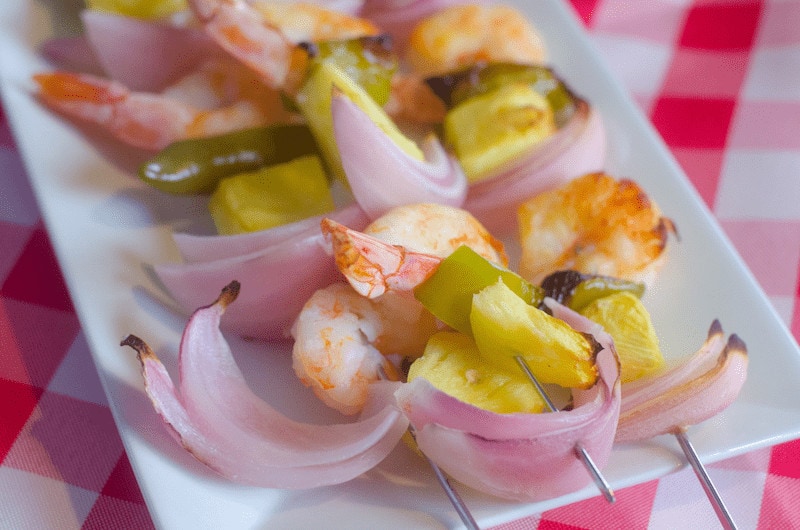 Keto Chicken Skewers | Oh So Foodie
Everyone knows you can eat a lot of meat on Keto, but what you really have to watch is the sugar you'll find in a lot of marinades. This recipe has just a few ingredients and no sugar!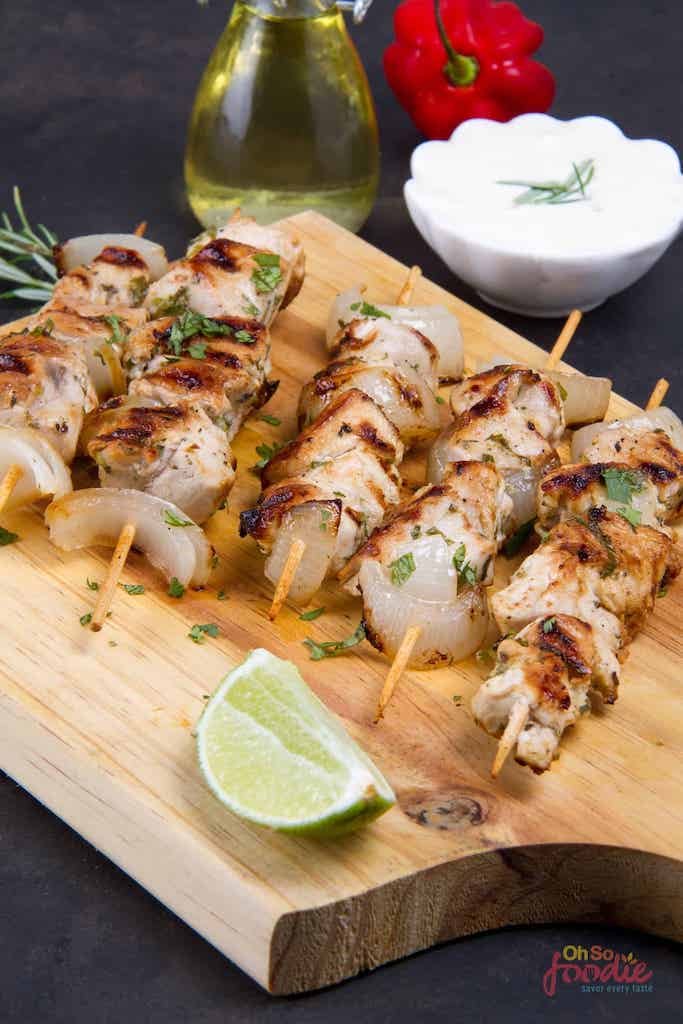 Perfectly Grilled Moist Pork Chops | Saving you Dinero
Who else loves pork chops on the grill? It's one of our favorite meals.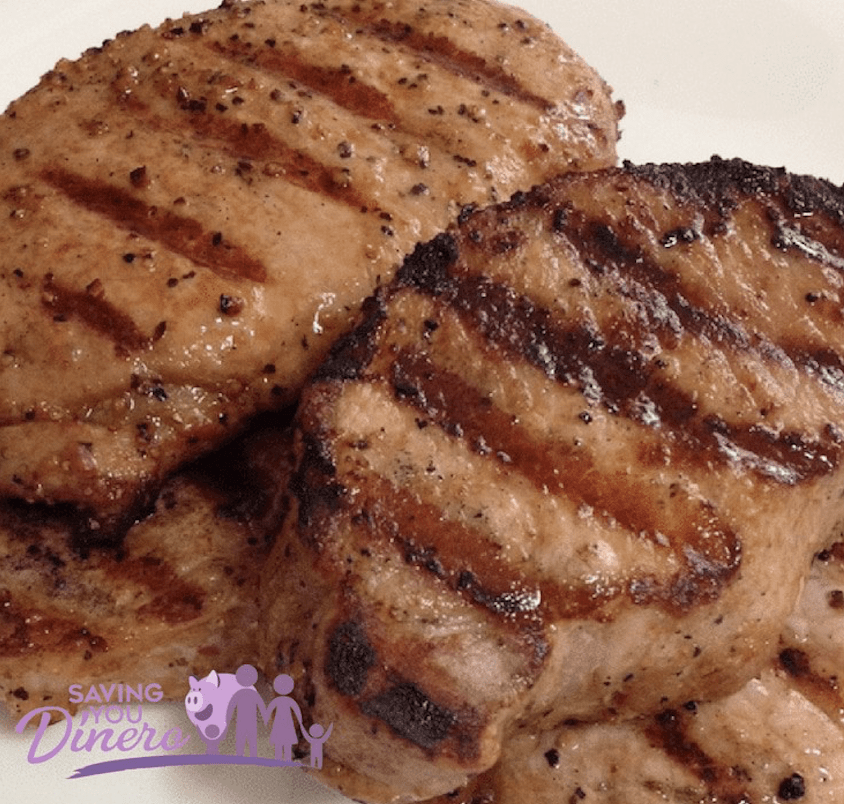 Grilled Jerk Corn Skewers from Love Foodies
Grilled corn goes with everything, don't you think? I just bought some and can't wait to taste that sweetness of summer!
Dutch Oven Pie | Practical Self Reliance
And let's end with dessert! This looks incredible and fun to make!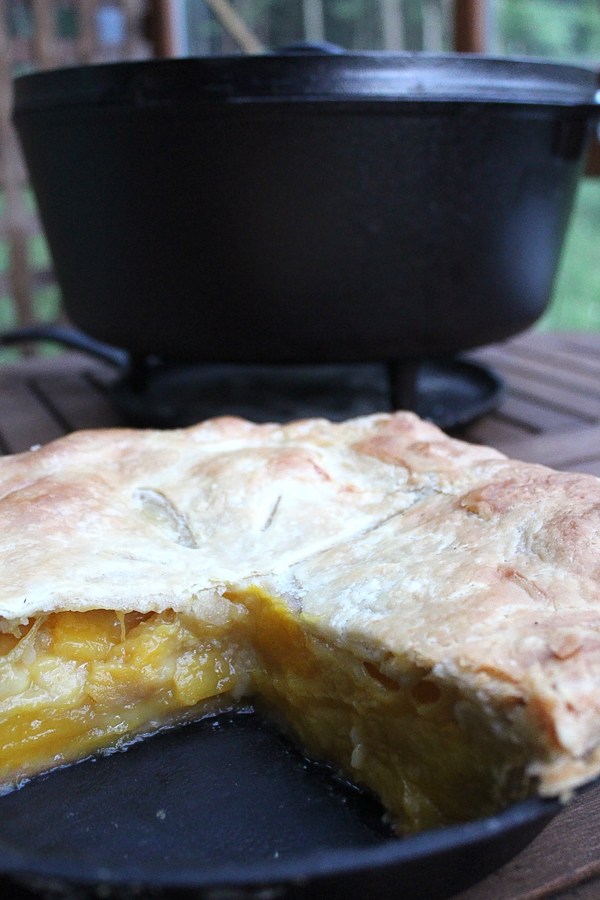 Tools To Help Create these Summer Grilling Recipes
If you're planning to make any of the kabobs on this list, you'll need kabob skewers. These metal skewers are really great and they come with a case.
If you prefer bamboo skewers, these are a good brand and economical. Remember, you'll need time to soak the bamboo skewers before grilling.
For smaller foods, you might want to have a grill basket on hand. We use this for veggies like potatoes, broccoli, and zucchini. If you are new to grilling, start out with this 3-piece utensil set. To make cleanup easier, pick up this grill brush and scraper.
This Quinoa Chickpea Salad is a perfect side dish, or choose one of these 22 Delicious Pasta Salad recipes to serve with your meal! If you're looking for dessert, check out this round-up of Brownie recipes!
And if you're looking for a cocktail to serve, you might like this Bloody Mary with Bacon or this Royal Peach Cocktail! Enjoy!