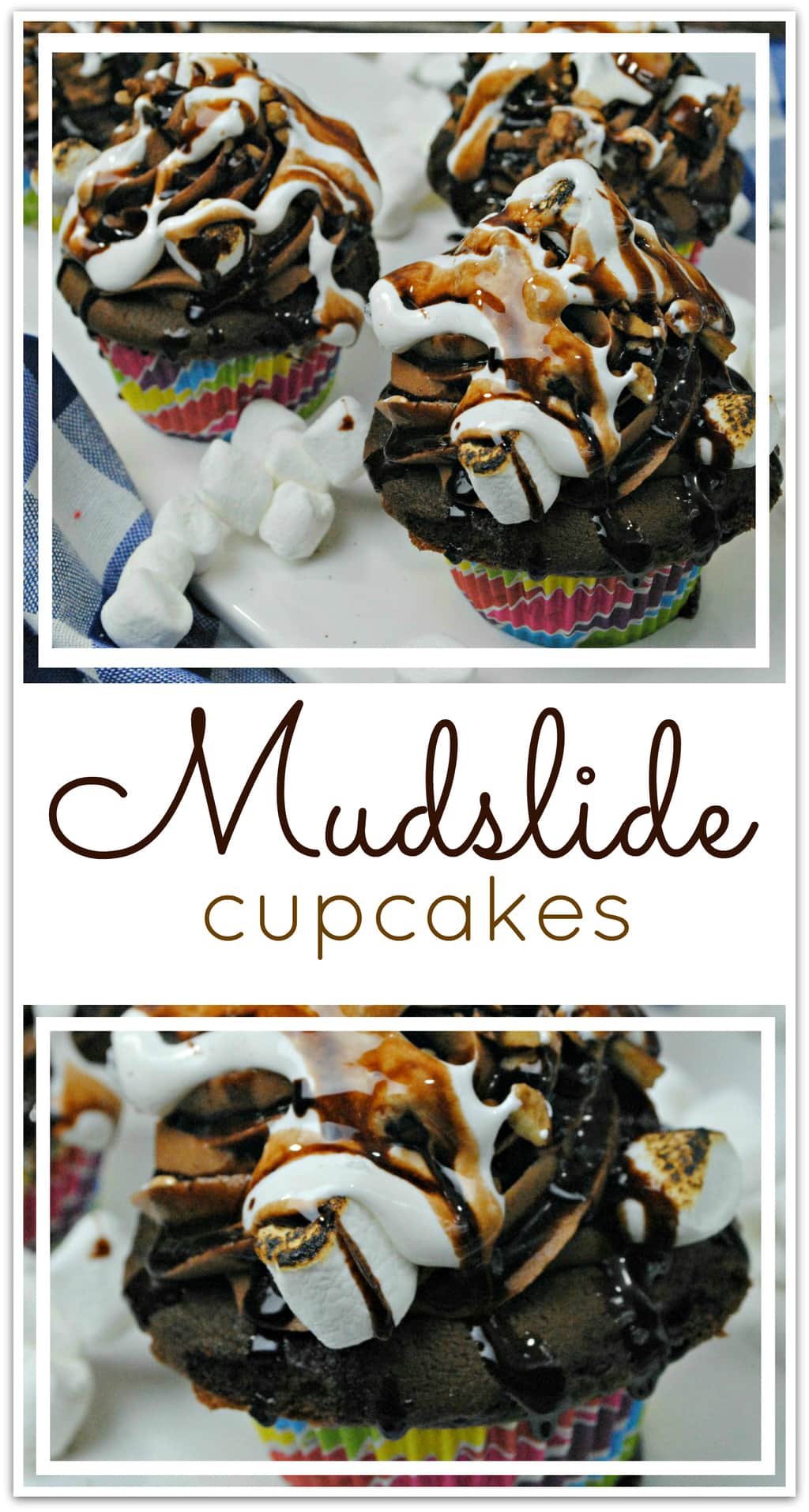 What could be better than Mudslide Cupcakes? There is one dessert I always want to order when it's on the menu, and that's a mudslide. However it's made, you know it's going to be good, right? I mean, when you combine chocolate, marshmallow fluff, toasted marshmallows, and crunchy walnuts, you just can't go wrong.
This decadent mudslide cupcake is the perfect little dessert for any occasion, and it's such an easy recipe. Think all the goodness of a mudslide dessert...on top of a chocolate cupcake! The only item you may not have is the butane torch, but you could always roast the marshmallows and add them to the cupcakes. The torch can be used for so many desserts, including crèmé brûlee, so I feel like the 20 dollar investment is well worth it!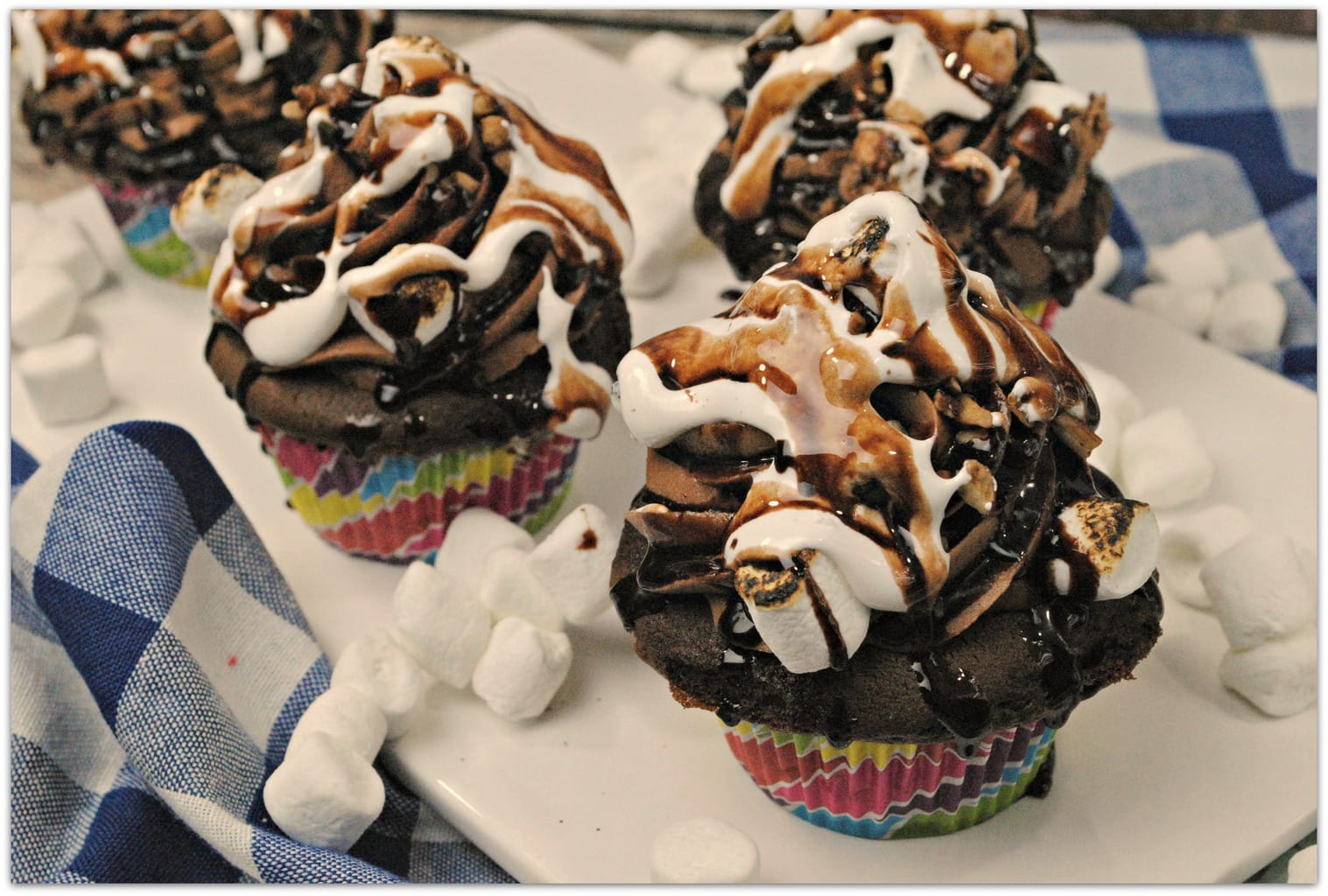 Mudslide Cupcakes
Ingredients:
1 C flour
3/4 tsp baking soda
1/2 tsp sea salt
1/4 tsp baking powder
1/3 C cocoa
1/2 C unsalted sweet cream butter, softened
3/4 C granulated sugar
1/2 T pure vanilla
1 egg
1 C whole milk
Mini marshmallows
Marshmallow fluff
Chocolate sauce
Chopped walnuts
Culinary Torch 
Cupcake liners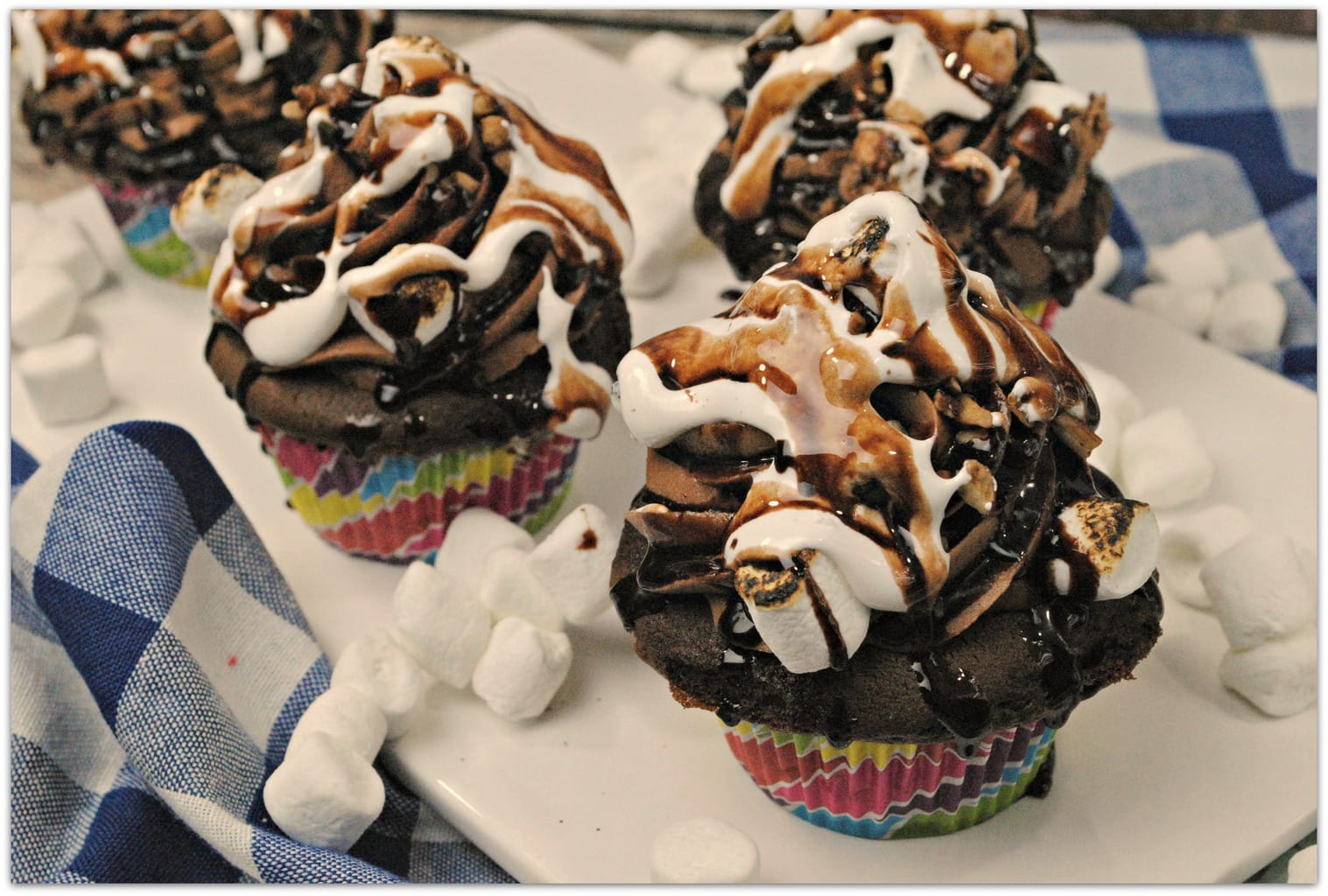 Directions:
Preheat oven to 350 degrees
Line cupcake pan with paper liners
Using a medium bowl mix together the dry ingredients: flour, cocoa, baking soda, and powder.
Set aside.
In another mixing bowl, butter and sugar until creamed for 2 minutes
Add in the vanilla and egg until well mixed
On low gradually mix in the dry ingredients with the wet and mix until combined.
Add in milk and mix
Evenly distribute the batter into the cupcake liners
Push a mini marshmallow into the center of the cake batter
Bake for 21-24 minutes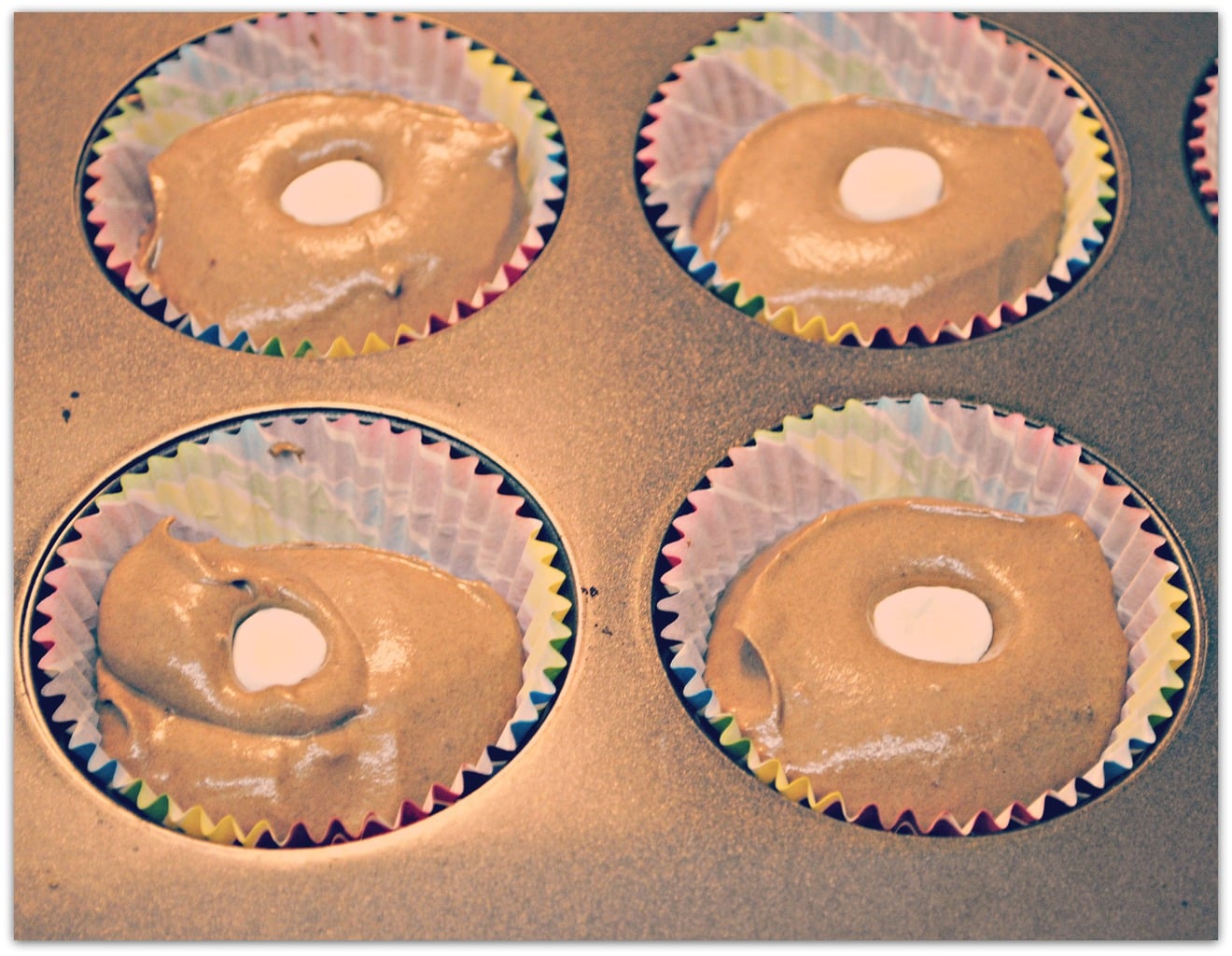 Frosting Ingredients:
1/2 C unsalted sweet cream butter
3 C powdered sugar
1/2 C cocoa
3 T heavy whipping cream
Directions for frosting:
In a large mixing bowl with whisk attachment, add in all ingredients and mix until combined.
If not smooth, add in another tablespoon of heavy whipping cream, scraping sides as you mix.
When you have stiff peaks, stop mixing.
Add frosting to round tip piping bag.
Begin at center and work your way around cupcake.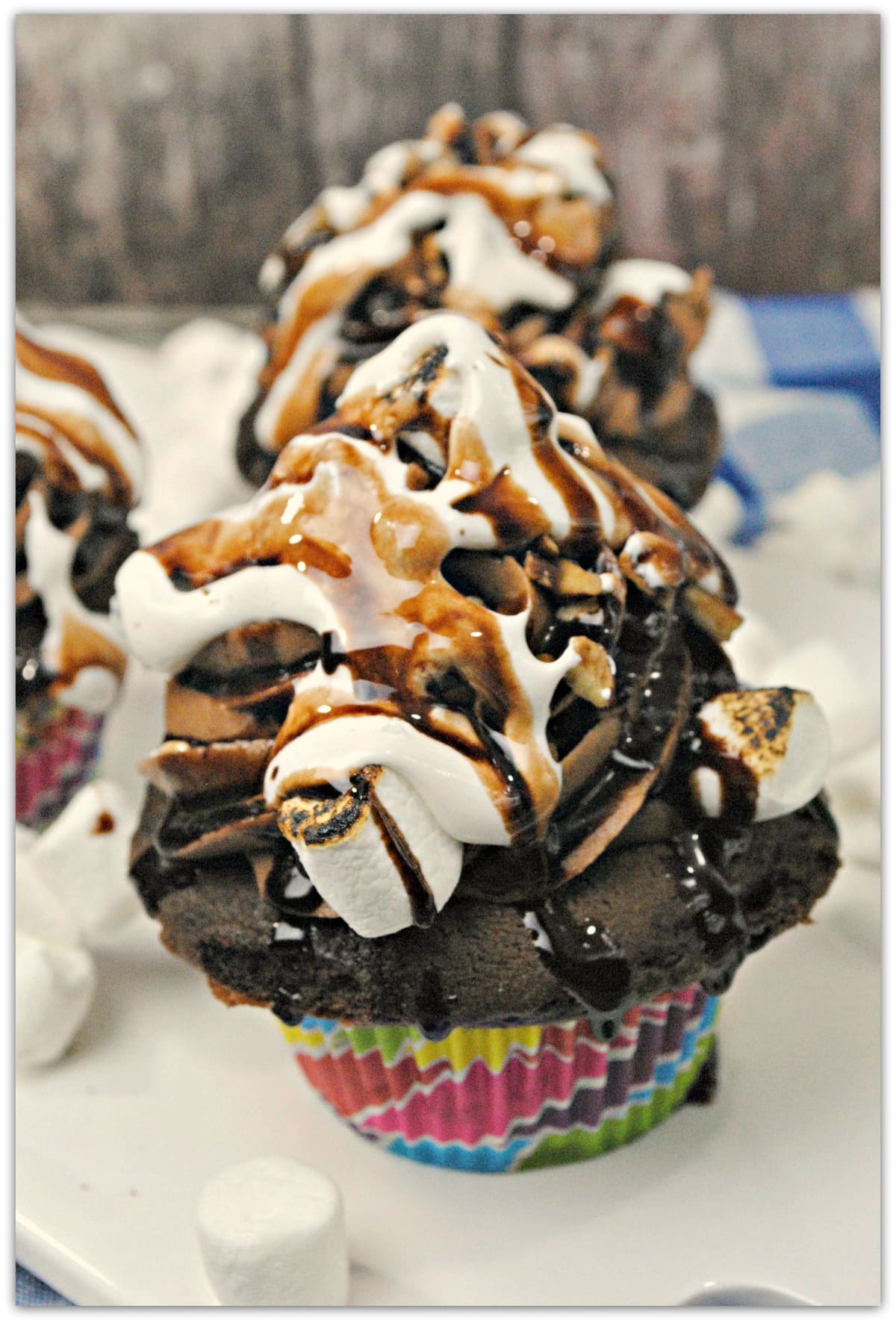 Directions for decorating:
Place mini marshmallows all over the frosting and lightly torch with the butane torch.
Sprinkle some chopped walnuts
Drizzle with chocolate sauce and marshmallow fluff
This would be a fun dessert for a birthday party! Let the kids decorate their own cupcakes (outside if you're able!) and have an adult torch the marshmallows as you go.
Looking for more fun desserts? Check out this round up of 17 Amazing Disney Cupcakes or these Butterfinger Brownies!