Can you imagine what it was like to experience vintage New York? The first time I visited Radio City Music Hall I was in fifth grade, living in the Washington, DC area, and on a field trip. 
We saw the Rockettes and Fiddler on the Roof, and it was unforgettable.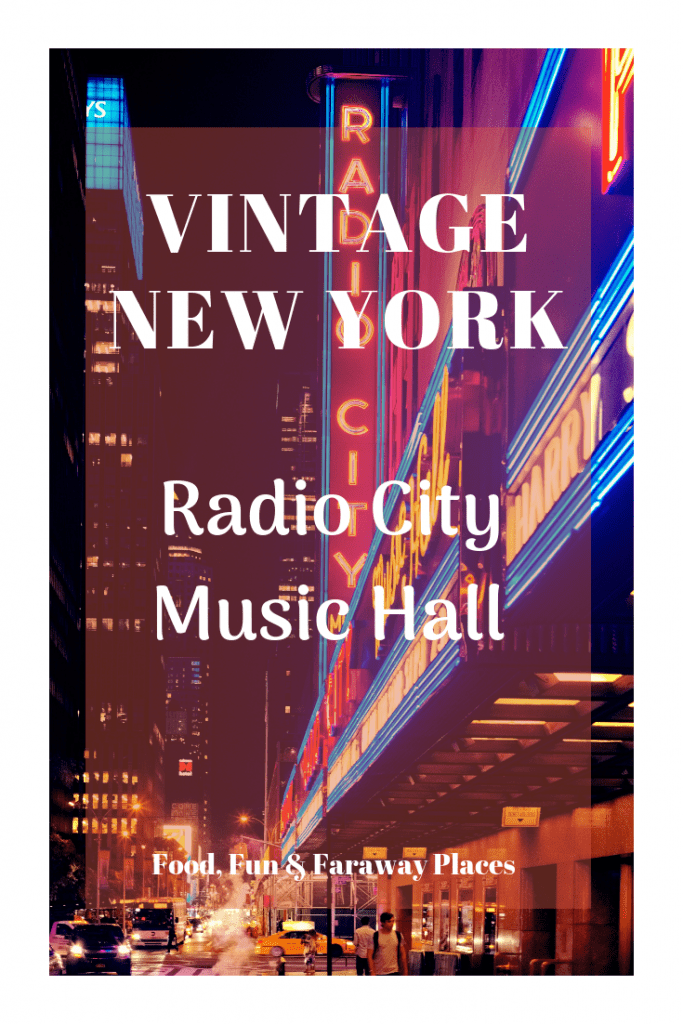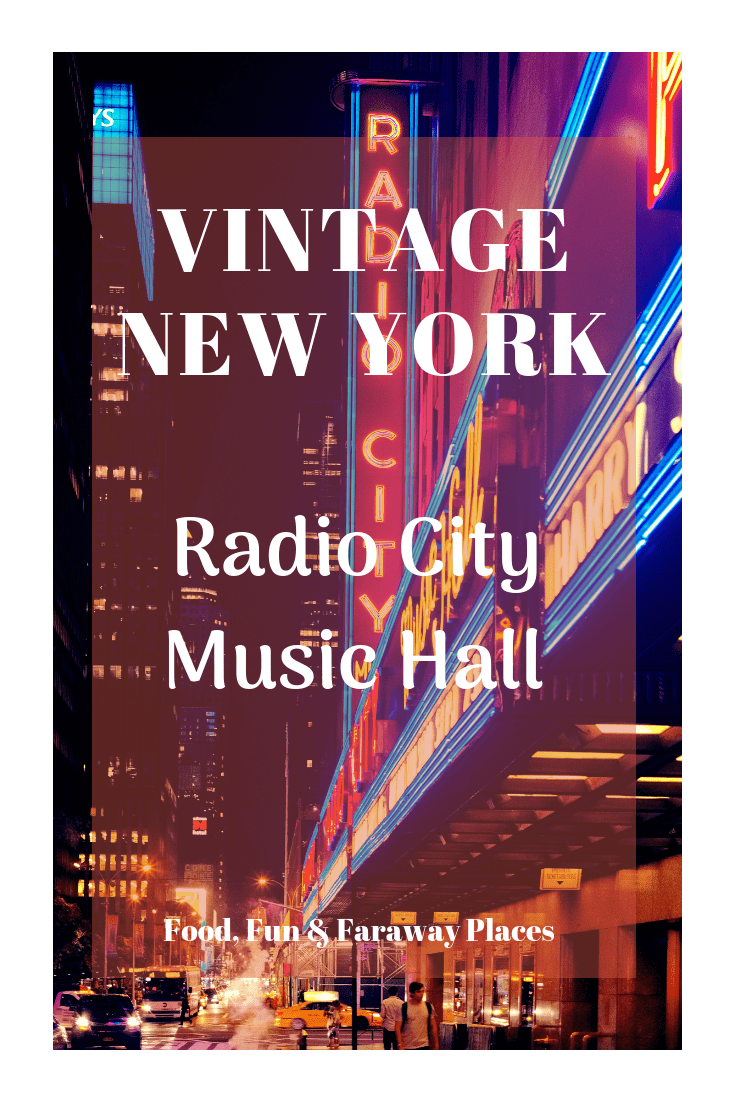 There is so much to do in New York City, it's hard to know where to begin.
Taking a tour so you can see a lot is a great way to fit everything in, and knowing where to get the best quality New York souvenirs saves you time and money!
And as you'll need to know where to stay in New York City, we've got you covered there, too, based on what you plan to do while visiting.
Have you been to New York City? Learn a little about Vintage New York in this guest post from JohnnyJet.com.
Vintage New York - Radio City Music Hall
Radio City Music Hall, one of the most iconic institutions and recognizable facades in the United States, has a curious history.
Riddled by turmoil that reflected the cultural and economic climate of the country, this juggernaut has endured the test of time.
While it hasn't exactly emerged unscathed, I would argue that this patina only adds to its glamour. Let's look back at how these idiosyncrasies crafted Radio City Music Hall into the vintage New York City landmark it is today.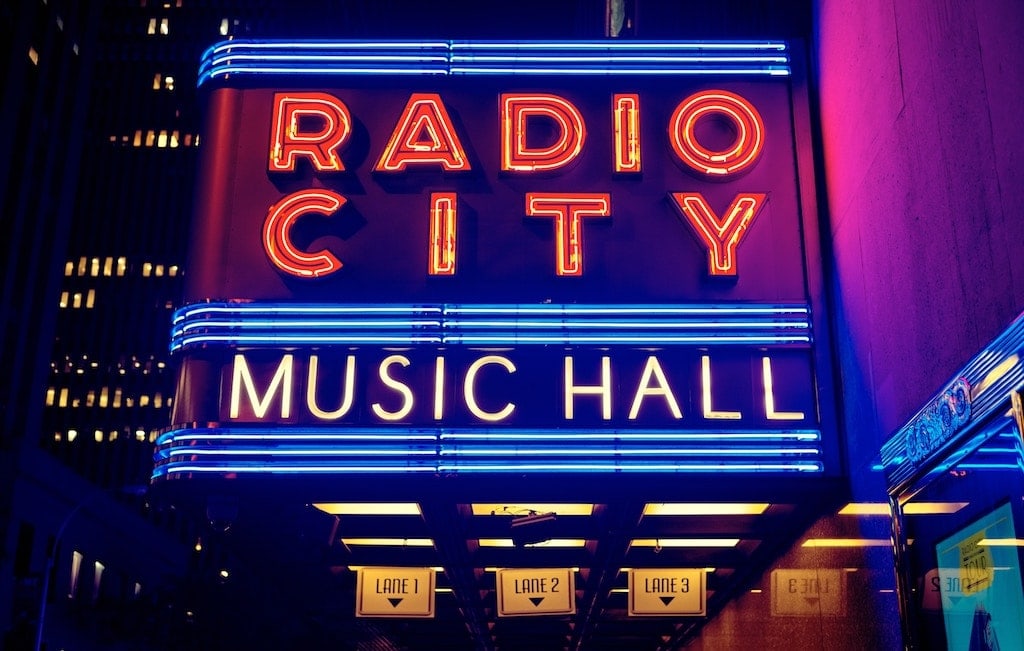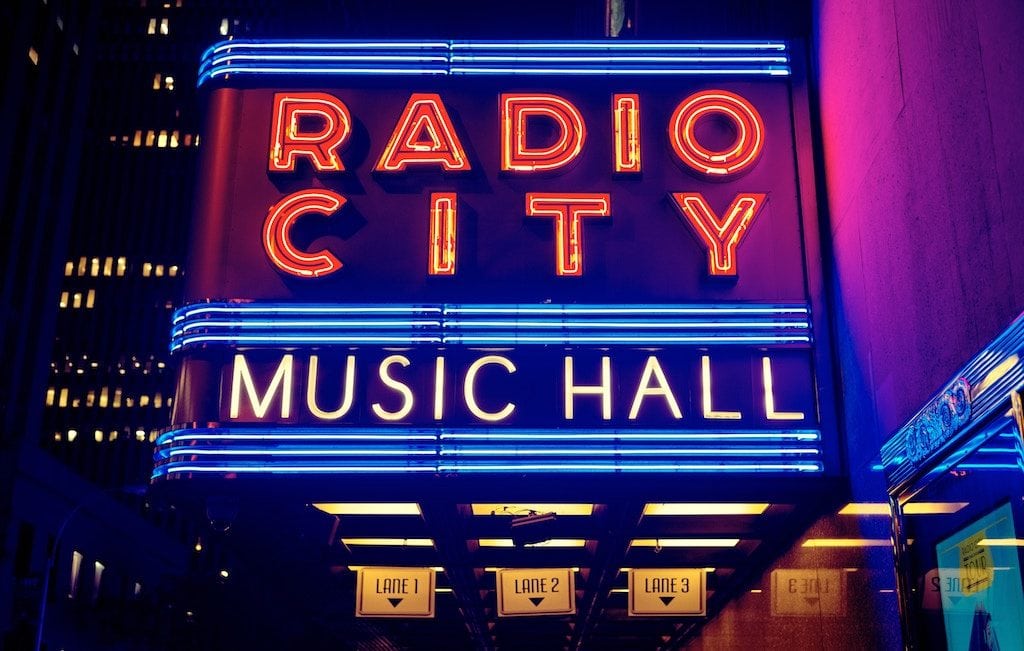 'When a movie opened - if you lived in New York, you would see it at Radio City Music Hall'
– Robert Osborne
Part I: Radio City History
Often called 'The Showplace of the Nation', Radio City Music Hall was, for a time, the most trafficked tourist destination in New York City – not an easy feat. However, it started out with more of a whimper than a bang.
Early Years
Opening Night Disaster (1932)
In the early 1930s, the United States was three years into the Great Depression and sorely in need of a national pick-me-up. Erected on the corner of Sixth Avenue and Rockefeller Center, Radio City Music Hall was commissioned by John D. Rockefeller as part of an effort to return New York City to the glamour of the 'Roaring 20s'.
The opening night bill was chocked full of the biggest icons of the day, including Ray Bolger (Oz's Scarecrow) and famed dancer Martha Graham. Unfortunately, the architecture was too ambitious for the technology.
The show was extremely long and poorly amplified through the mammoth auditorium by the microphones and speakers of the 1930s. Even the star-studded cast couldn't save the show.
Critics and the audience alike largely gave scathing reports of the debut.
The Silver Screen (30s-70s)
The ill-fated unveiling was at least partially responsible for the venue's rapid conversion into a movie theater. The other major factor: most people just didn't have the money to see regular live performances.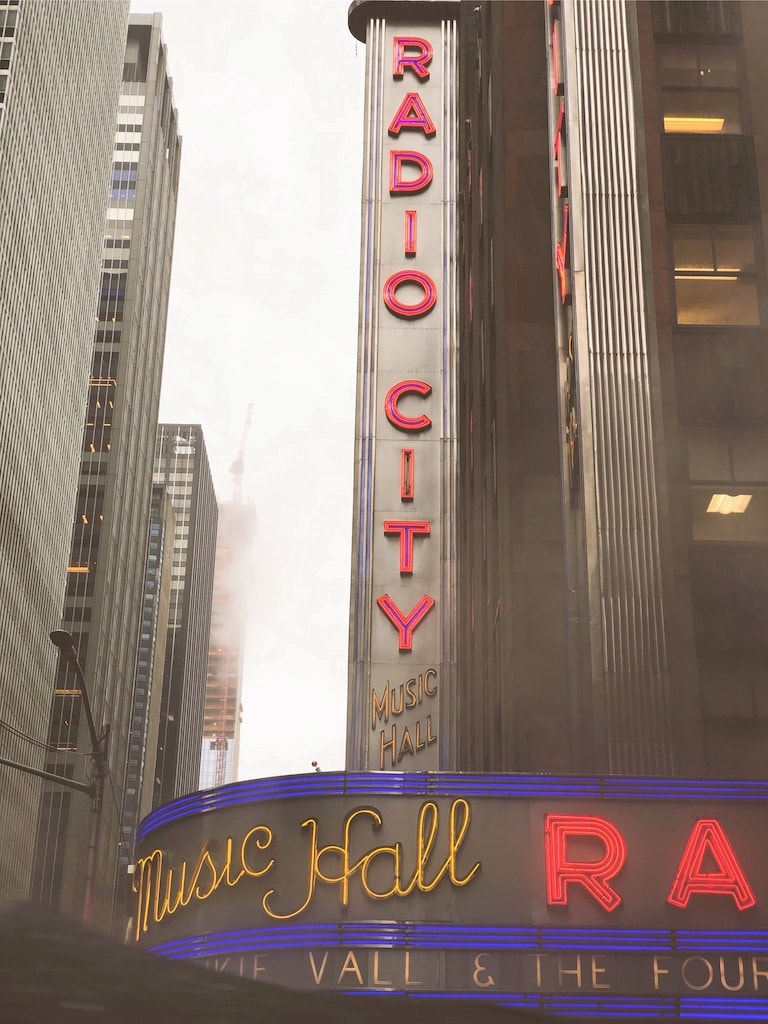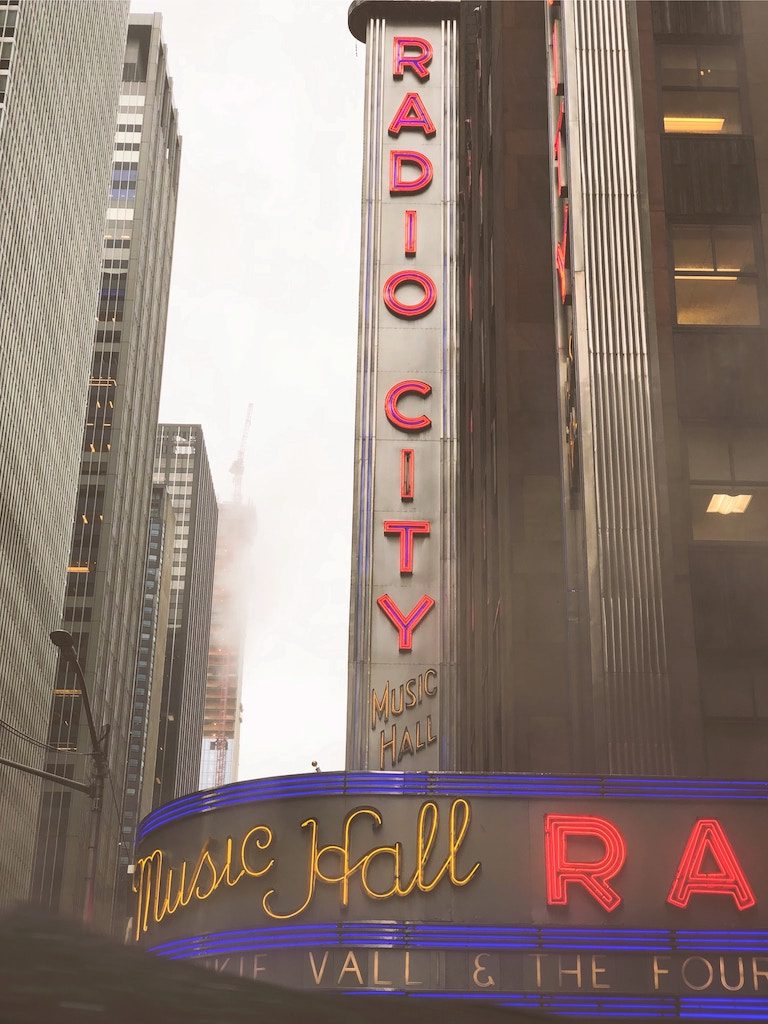 With nearly 6,000 seats, Radio City Music Hall became the largest single-screen movie theater in the world. For nearly half of its life, the hall functioned primarily as a cinema. To date, over 700 blockbusters, ranging from King Kong to The Sound of Music, have premiered at Radio City Music Hall.
John Belushi Saves the Day (sort of)
In the 1970s, a downturn in the economy and the proliferation of cheaper movie theater chains put an economic strain on Radio City Music Hall. This hardship was amplified by the fact that the screening criteria for the theater prevented it from showing increasingly popular R-Rated films such as 'Blazing Saddles' and 'The Godfather'.
By 1978 the Rockefeller Corporation was on the verge of selling the entire structure to developers whose plans were to convert the hall into offices. In a nutshell, New Yorkers weren't having that.
A public outcry, epitomized by an epic rant on Saturday Night Live by John Belushi, eventually resulted in Radio City Music Hall being placed on the National Register of Historic places.
Modern Years
Since the 1970s, Radio City Music Hall continues to screen movies. However, a combination of its protected status and an upswing in the economy have allowed it to reclaim some of its original glamour as a live performance venue. If you fancy a visit but think that New York City's price tag puts it out of your budget, bone up on some travel tips that may change your mind. Learn more here.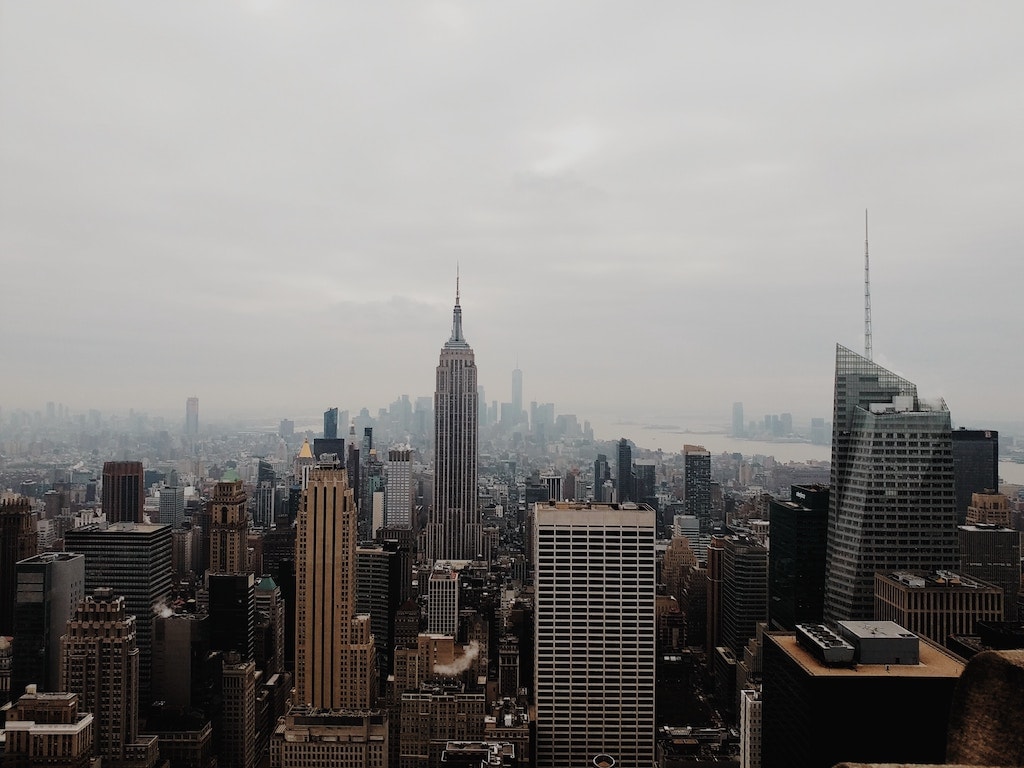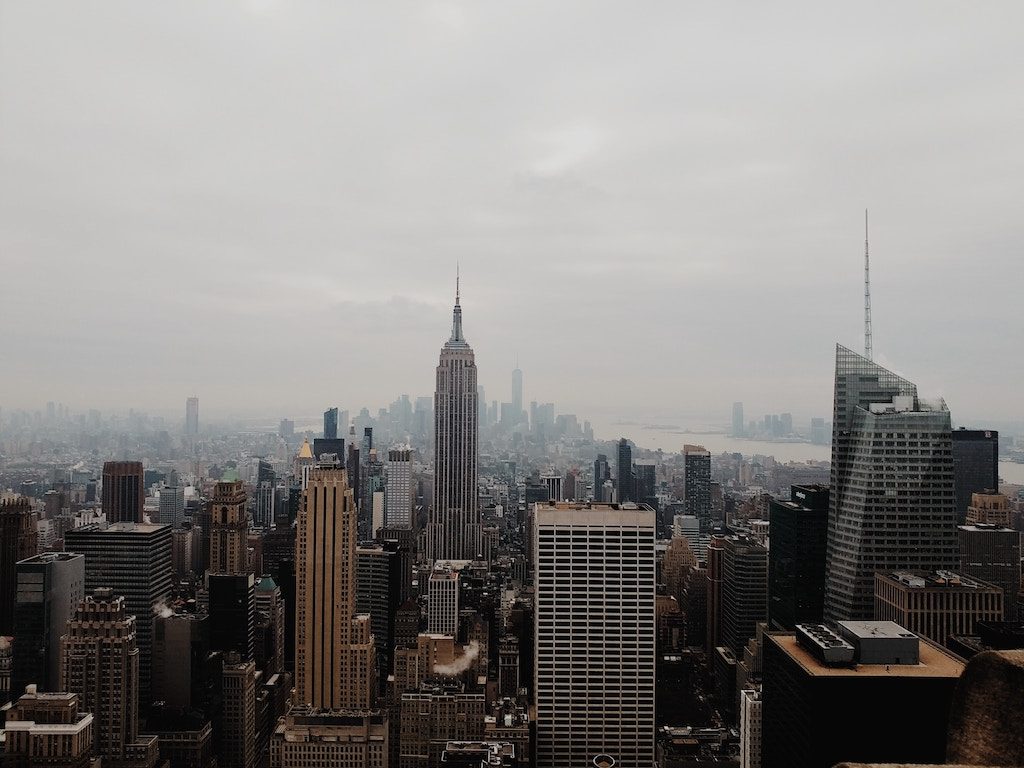 A Classic Never Dies
Due to its status as a protected New York Landmark (1978) and later National Landmark (1987), Radio City Music Hall must legally retain the appearance it had in 1932. This preservation extends from fixtures and murals all the way down to the upholstery for the seats.
When the venue schedules a refurbishment, it commissions all its original vendors, many of which have been continuously owned by the same New York families.
Plays, Ballets, and (of course) the Tony Awards
Due to its appearance and its history, Radio City Music Hall focuses its bill on music and theater. Currently, a wide array of musicals, comedy shows, ballets, concerts, and plays draw audiences to this iconic vintage New York landmark.
For sixteen of the past twenty years, the Antoinette Perry Awards for Excellence in Broadway Theater (more commonly known as The Tony Awards) have been held at Radio City.
Rockettes & The Christmas Spectacular
You can't talk about Radio City Music Hall without mentioning the annual Christmas Spectacular featuring the famous Radio City Rockettes.
The Christmas Spectacular dates from 1933, only a year after the hall's opening, and the Rockettes are even older than that.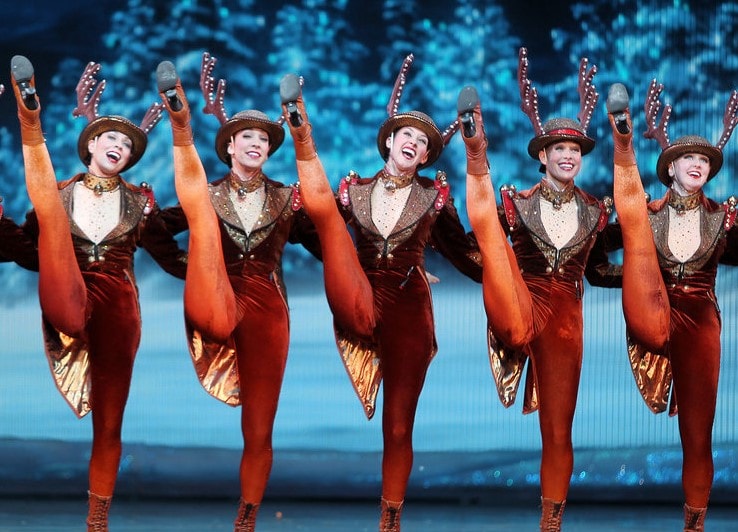 This world-famous precision dance troupe formed in Saint Louis in 1925 and is currently one of the most elite chorographical organizations in the world.
Since 1932, the Rockettes have been with Radio City Music Hall throughout all its tremendous turmoil and transition.
Part II: Radio City Secrets
Due to its checkered past, some of Radio City Music Hall's most fascinating draws don't appear on the main stage. These enigmatic elements are largely kept out of the public eye, but that hasn't stopped them from bolstering interest (and patronage) over the years.
Hideaways
As you might expect from a vintage New York City landmark, many of its facets have changed function over the years. These two are currently reserved for the elite:
Secret Tunnel
Well, it's not exactly a secret. But it is highly controlled. Radio City Music Hall has always been connected to neighboring Rockefeller Center via an underground walkway. Until the late 1960s, this was a busy public thoroughfare. Now passage is reserved for celebrities and anyone else the venue needs to sneak in or out away from the mob of fans and paparazzi.
Roxy Suite
Radio City Music Hall's original General Manager, Samuel 'Roxy' Rothafel resided in an apartment above the theatre. Today the residence is reserved for A-List celebrities and wealthy benefactors.
Like the rest of the Hall, the Roxy Suite retains much of its original grandeur, including a library of vintage books.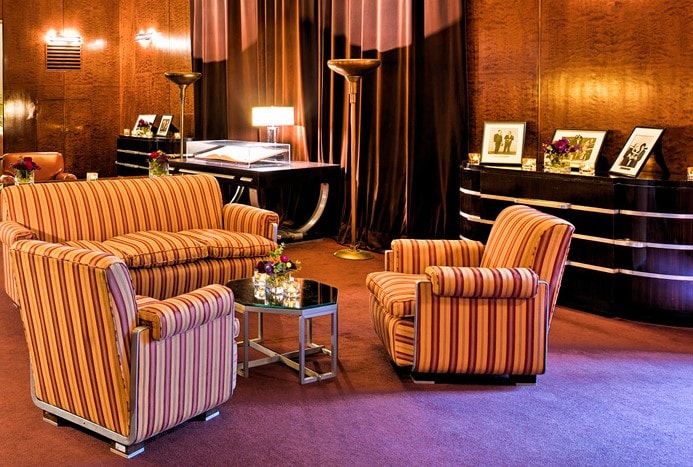 Music Mysteries
Some of the weirdest idiosyncrasies put the 'Music' in Radio City Music Hall, literally.
Magically Appearing Musicians
If you've ever participated in any kind of performance, you understand the importance of staging and sightlines. Performers can't be seen traveling to and from their marks and queues.
Due to the position of the orchestra pit at Radio City Music Hall, musicians who need to arrive or depart (say, to the bathroom) during a performance must be transported more than 80 feet under the stage.
This is accomplished with the use of a motorized 'car' whose dedicated driver must remain on his stomach for the duration of the trip.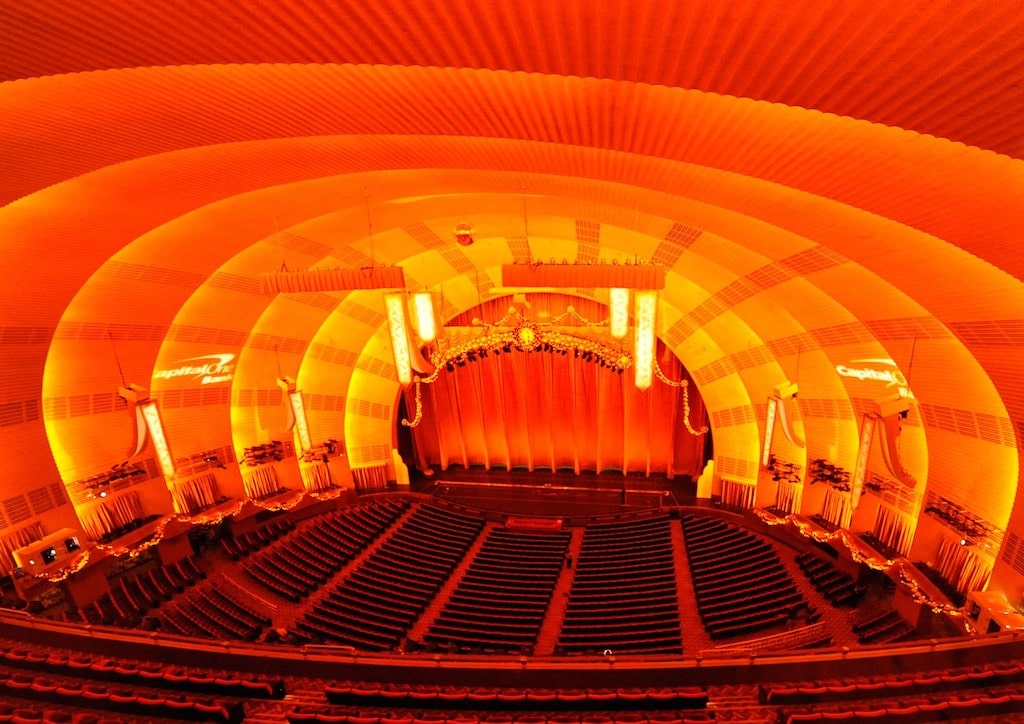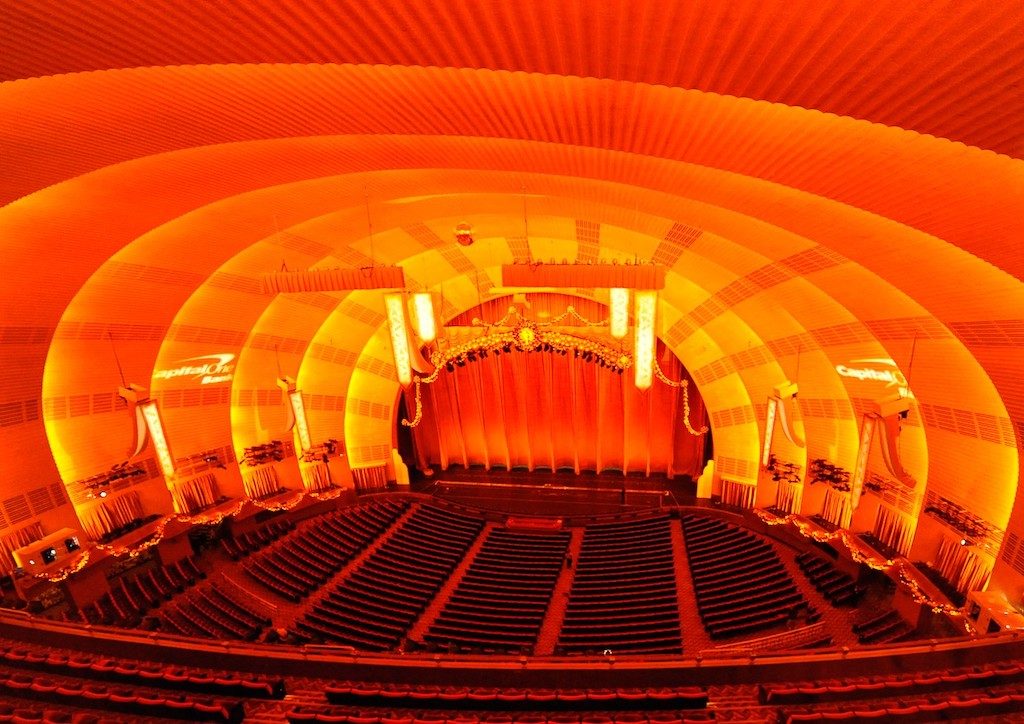 Tiny Trapdoors to the Organs
Radio City Music Hall's twin 'Mighty' Wurlitzer organs are unique… and as famous as any performer that's graced the stage. However, engineers of the colossal pipe organs weren't concerned with user comfort when they installed the machines on either side of the stage.
To avoid audience attention, organists must access their own seats through tiny trap doors.
Ghost Orchestra
In an attic space above the main stage of Radio City Music Hall, a phantom orchestra plays along with its living counterpart two stories below. How?
When organists play the Hall's two gargantuan Wurlitzer organs, air from the pipes travels upward hitting sweet spots on a grand piano, a drum set, and a glockenspiel stored in the upstairs space.
Part III: The Novelty of Nostalgia
If you think that history is calibrated for preservation, think again. From the destruction of the Ancient Wonders of the World to the abandonment of downtown urban districts, history has shown us that maintaining our physical history takes a concerted effort.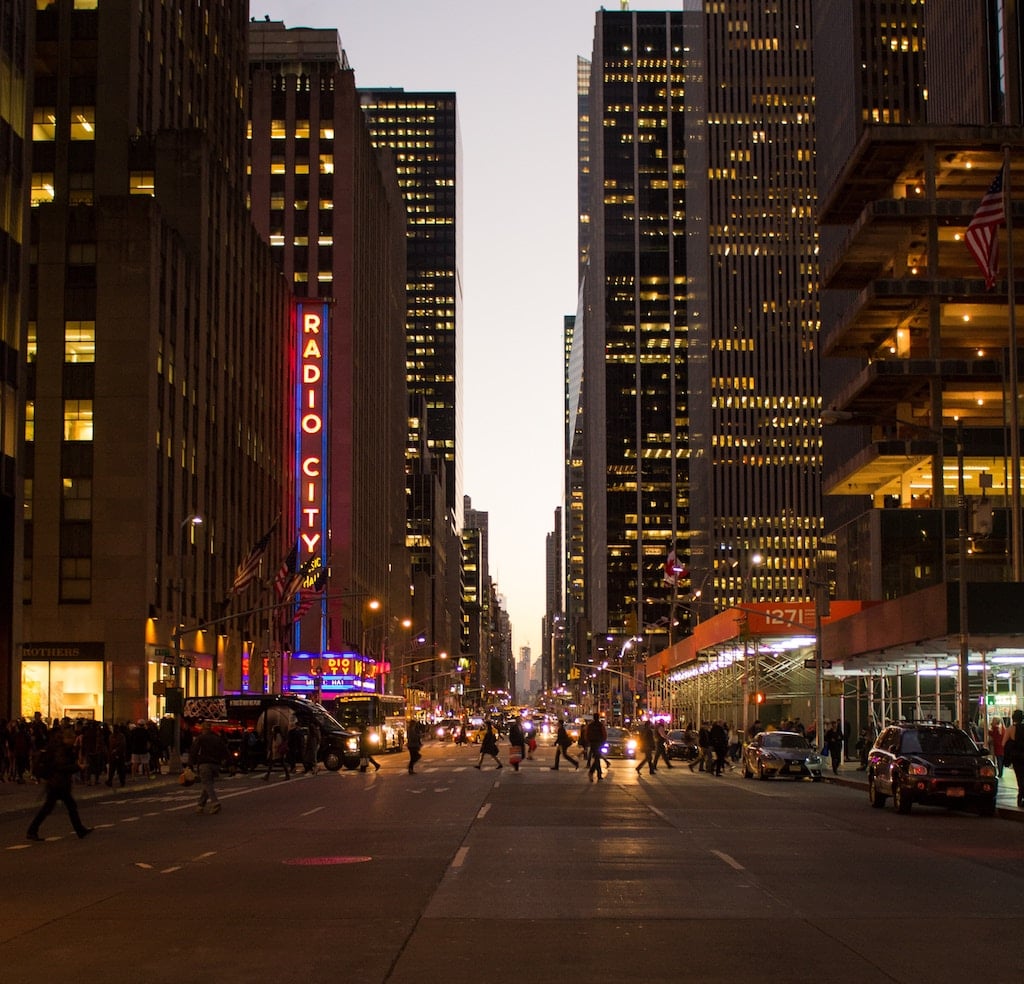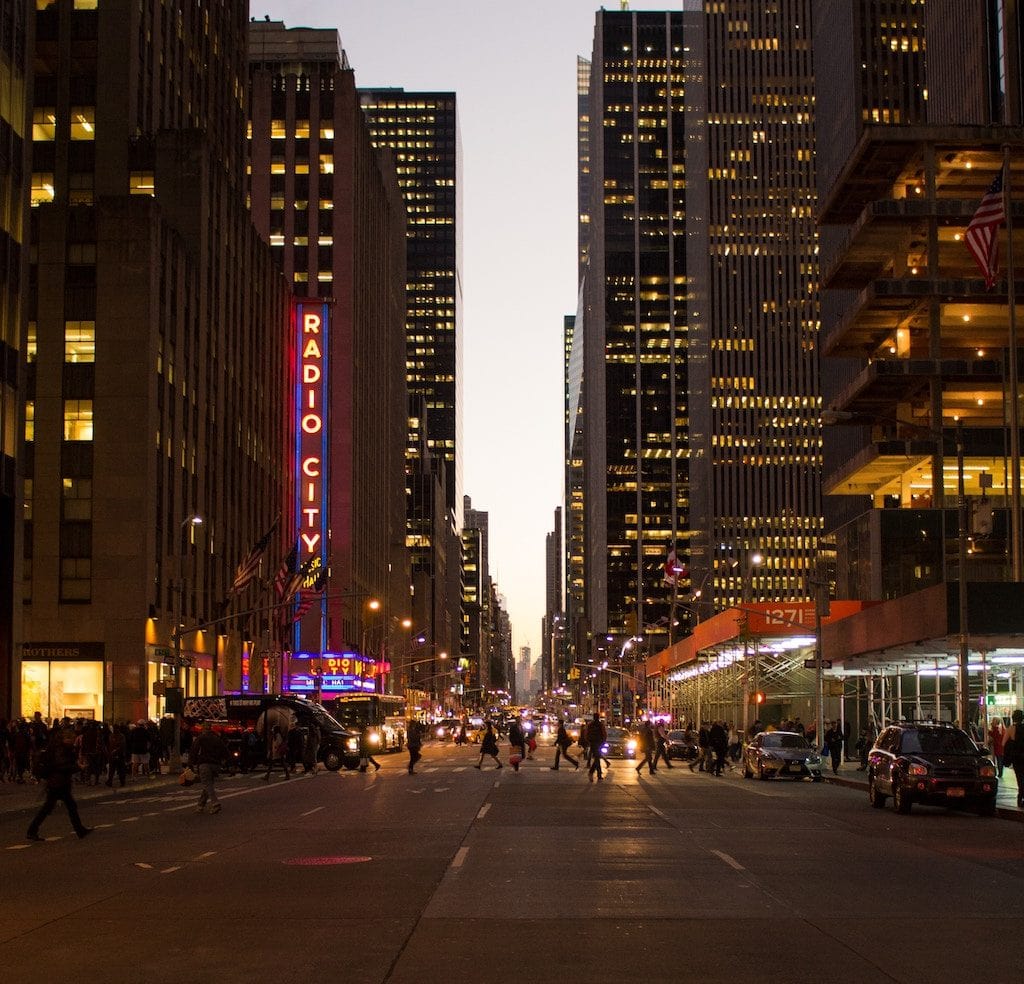 Wars, natural catastrophes, and good, old-fashioned commercialism continue to uproot our landmarks.
Even in modern America, beautiful buildings like Atlanta's historic Union Station and NYC's own Savoy Plaza Hotel have been razed when deeds changed hands.
For itself and for the trend that it represents, I am glad to see that Radio City Music Hall has returned to some of its former vintage New York glamour.