You are going to want to head to the kitchen with the kids today to make these Golden Oreo Cupcakes! Who doesn't love Golden Oreos? The crunchy outside and smooth sweet inside dunked in a glass of cold milk…YUM!
But what makes a Golden Oreo even better? A delicious Golden Oreo Cupcake topped with that perfect little cookie!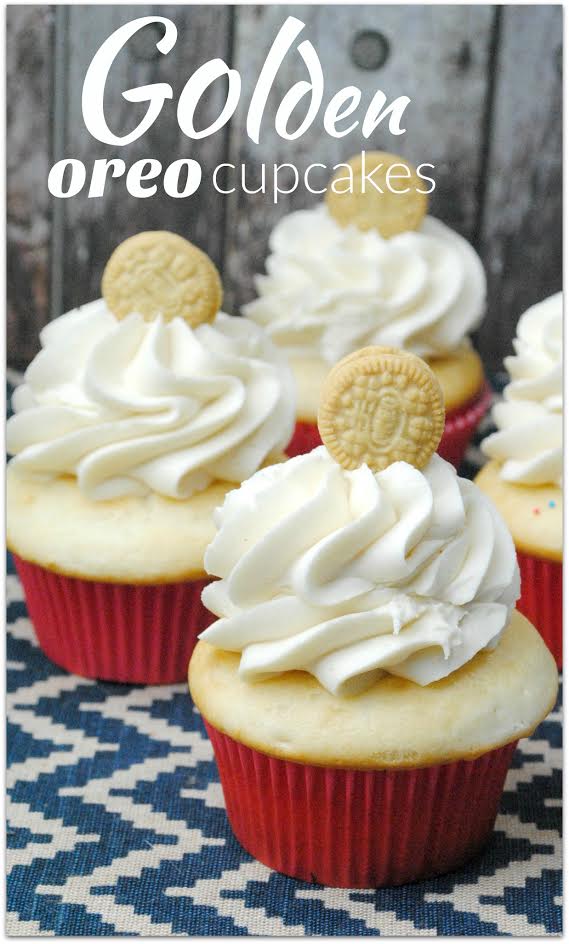 Now that spring is here and the kids are home, it's time to spend some time together. We are all going to have rainy days or days when it's just too darn hot to be outside, even by the pool. Those days are the perfect time to spend together baking. Your kids will remember those times forever!
My girls had cute aprons when they were little and they loved wearing them when we cooked together. Get all your ingredients out and give the butter time to soften before you start working. Once the cupcakes are in the oven, make the frosting together. Have your camera ready to capture them in action.
When you take the cupcakes out of the oven, they must have time to cool, so this is a great time to have lunch or a snack together and catch up. Asking my kids how their school day went usually elicited a response like, "good." Can you relate?
Sitting together and chatting brings out more, so this is a great time to find out how they are really doing, and distract them from wanting to ice the cupcakes before it's time!
Golden Oreo Cupcake (Makes 12)
1/2 cup unsalted sweet cream butter softened
1/4 cup of crumbled Golden Oreo cookies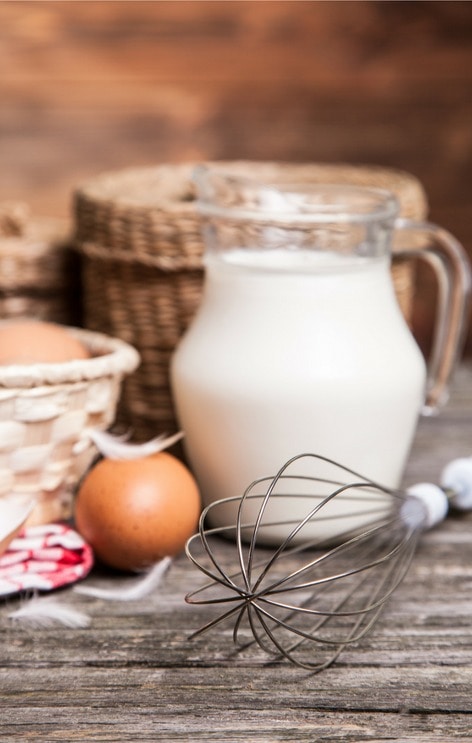 Preheat oven to 350 degrees
Set up your cupcake pan with liners
Using a medium bowl, whisk flour, baking powder, and salt.
In a separate large mixing bowl, beat butter with an electric mixer or Kitchenaid on medium to high for 30 seconds.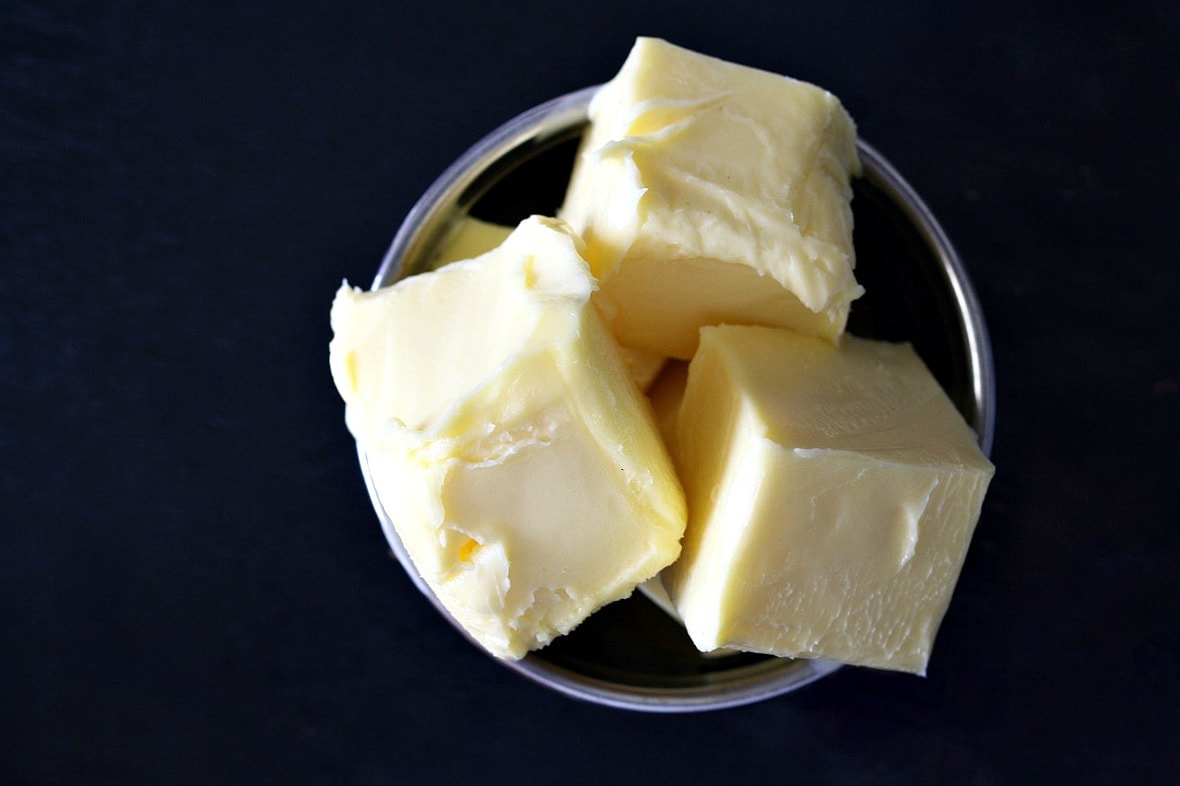 Using a sealable bag place your cookies in it, smash with a rolling pin or your hands
Now add sugar and vanilla to the butter and beat until combined.
Add eggs one at a time, beating well after each addition.
Alternate adding the flour mixture, milk, and butter mixture, beating on low speed until everything is well mixed together
Fold in your Golden Oreo crumbled cookies
Fill the cupcake pan liners 2/3 with cake batter
Remove cupcakes from pan and allow to cool on a wire rack for 30 minutes before frosting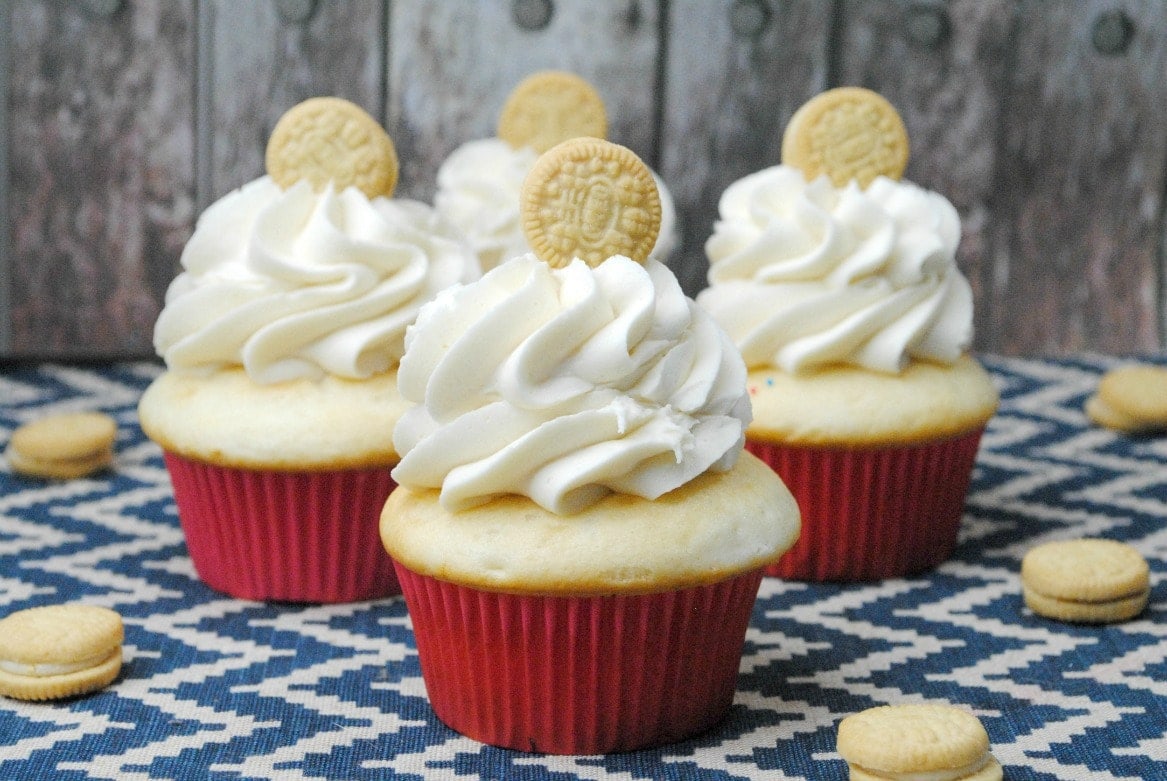 Vanilla Cream Cheese Frosting
1 c unsalted sweet cream butter
3 tbsp heavy whipping cream
Golden Oreos
In large mixing bowl, beat butter, vanilla and cream cheese on high speed until fluffy
Add one cup of sugar at a time until all 3 are combined
Add in heavy cream if frosting is looking like sugar pebbles.
Scrape the sides to get all of the sugar.
Mix until your frosting is stiff and won't fall off the whisk.
Take a butter knife and carve out a small portion of the cupcake.
Using a star tip, pipe on the frosting onto the top of the cupcake and place the Oreo on top, as seen in the photo.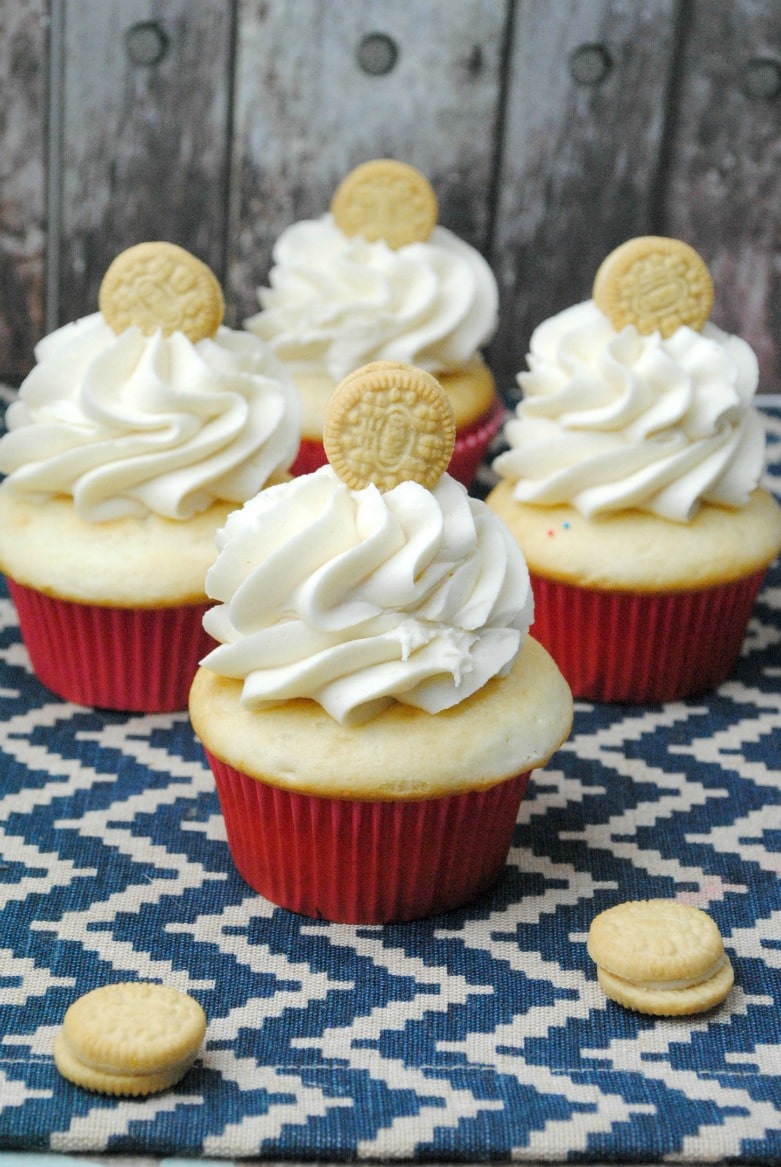 Love this post? Please pin it so others can see it, too! Thank you for sharing!