I was asked by Ghirardelli and Josh Cellars to invite some friends over for chocolate and wine. I invited a handful of neighbors and everyone was excited to join us, of course.
Who wouldn't want to hang out and eat delicious Ghirardelli chocolates and drink wine?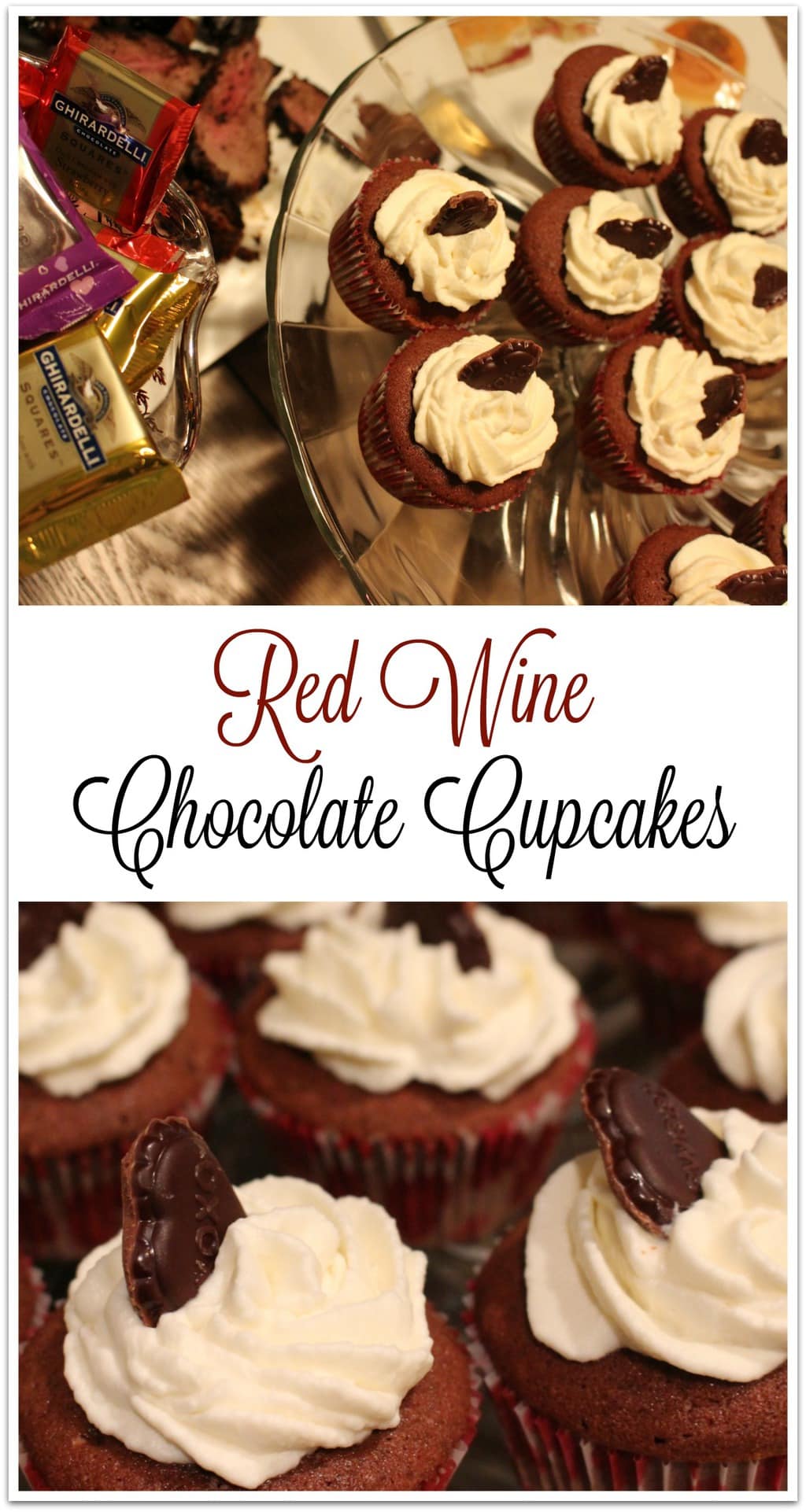 I wanted to try to incorporate the chocolate and wine into a recipe, and I found one for cupcakes. I had never made frosting with mascarpone cheese. If you have and it turned out well, please tell me what I did wrong! It was an epic fail! I will try it again sometime as it sounded delicious, but what to do at the last minute?
Fresh whipped cream to the rescue! These cupcakes turned out to be pretty amazing. Not too sweet like many desserts, with a much more grown-up taste, perfect for the tasting.
Red Wine Chocolate Cupcakes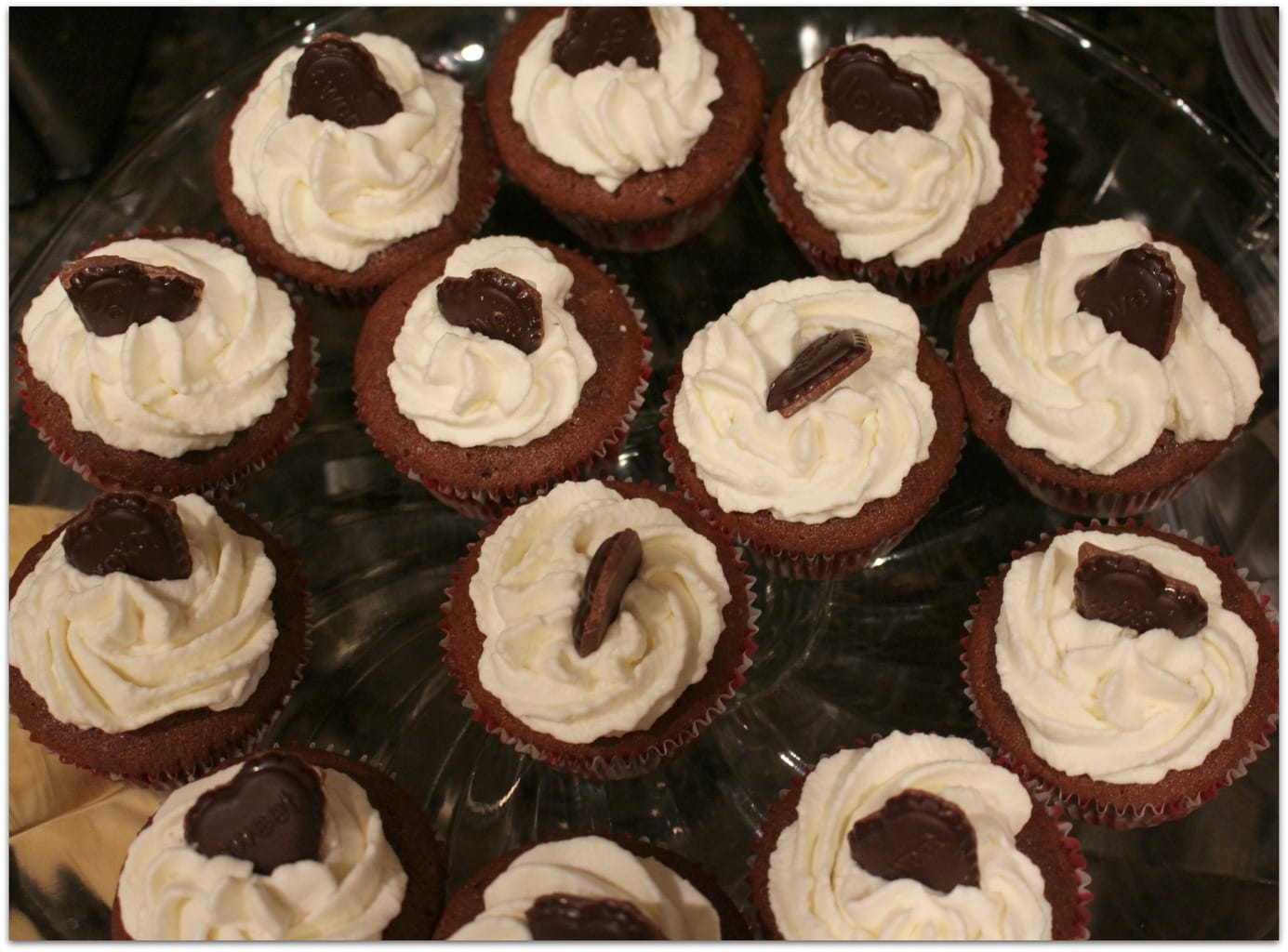 Ingredients
Cupcakes
6 tablespoon Unsalted Butter, room temperature
½ cup dark sugar, packed
¼ cup sugar
1 large egg plus 1 yolk
¾ cup red wine (I used Josh Cellars Cabernet)
1 teaspoon pure vanilla extract
1 C plus 1 tablespoon cake flour
¼ cup cocoa powder
⅛ teaspoon baking soda
½ teaspoon baking powder
¼ teaspoon kosher salt
¼ teaspoon cinnamon blend (or plain cinnamon)
12 pieces Ghirardelli Dark Impressions Squares (any variety)
Whipped Cream
1 C Heavy cream
3 tablespoon Granulated Sugar
1 teaspoon vanilla extract
Directions
Preheat oven to 325°
Place 12 muffin liners in tin
Prepare the heart toppers by gently breaking chocolate from around the Impression Squares, saving chocolate to add to batter Set aside hearts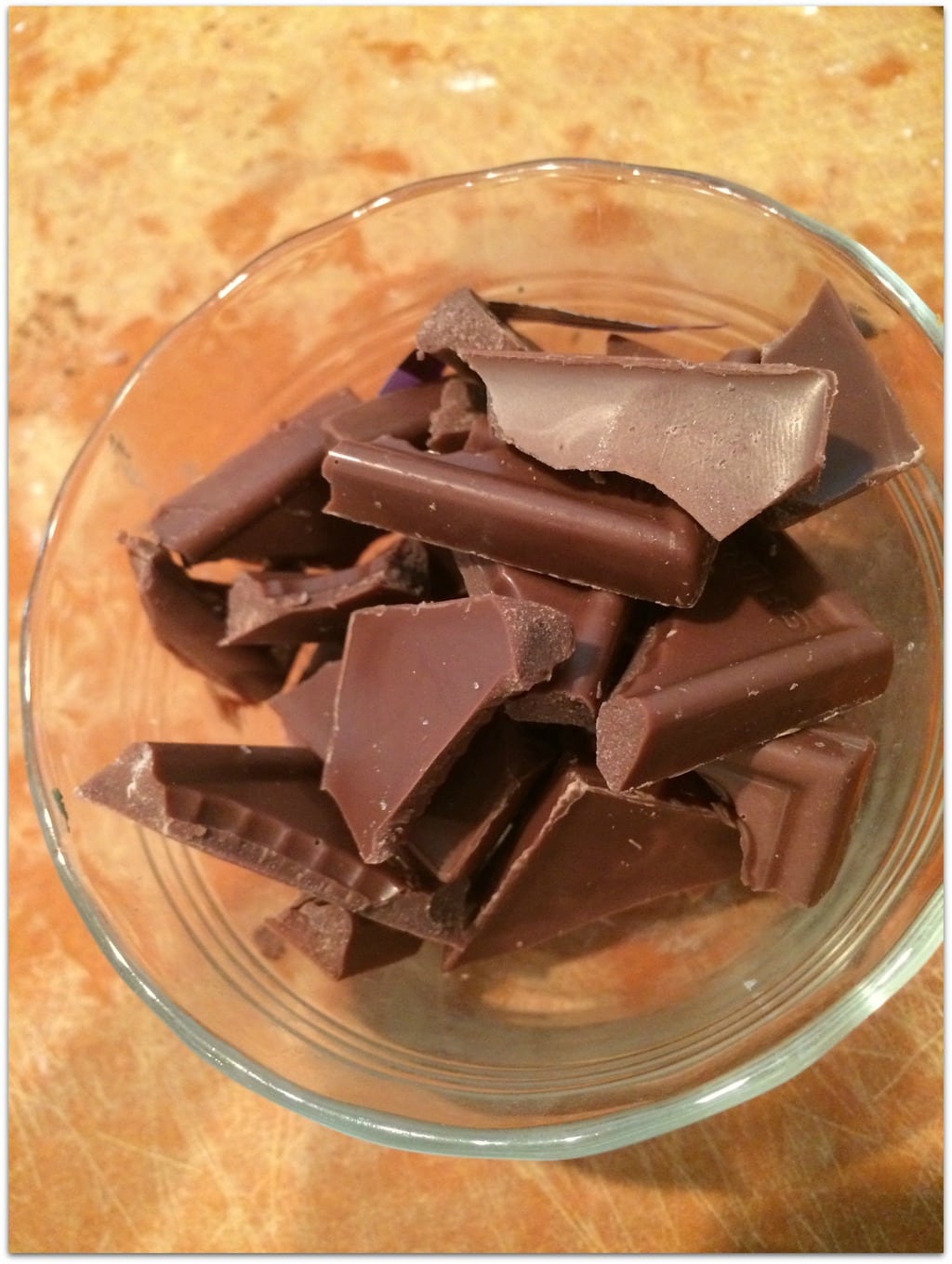 Melt chocolate pieces over a double boiler or in microwave. Set aside.
Sift together flour, cocoa, baking soda, baking powder, salt, and cinnamon in a large bowl.
In a separate bowl, cream together butter and both sugars until fluffy.
Add in egg and yolk and mix well.
Add red wine, melted chocolate and vanilla.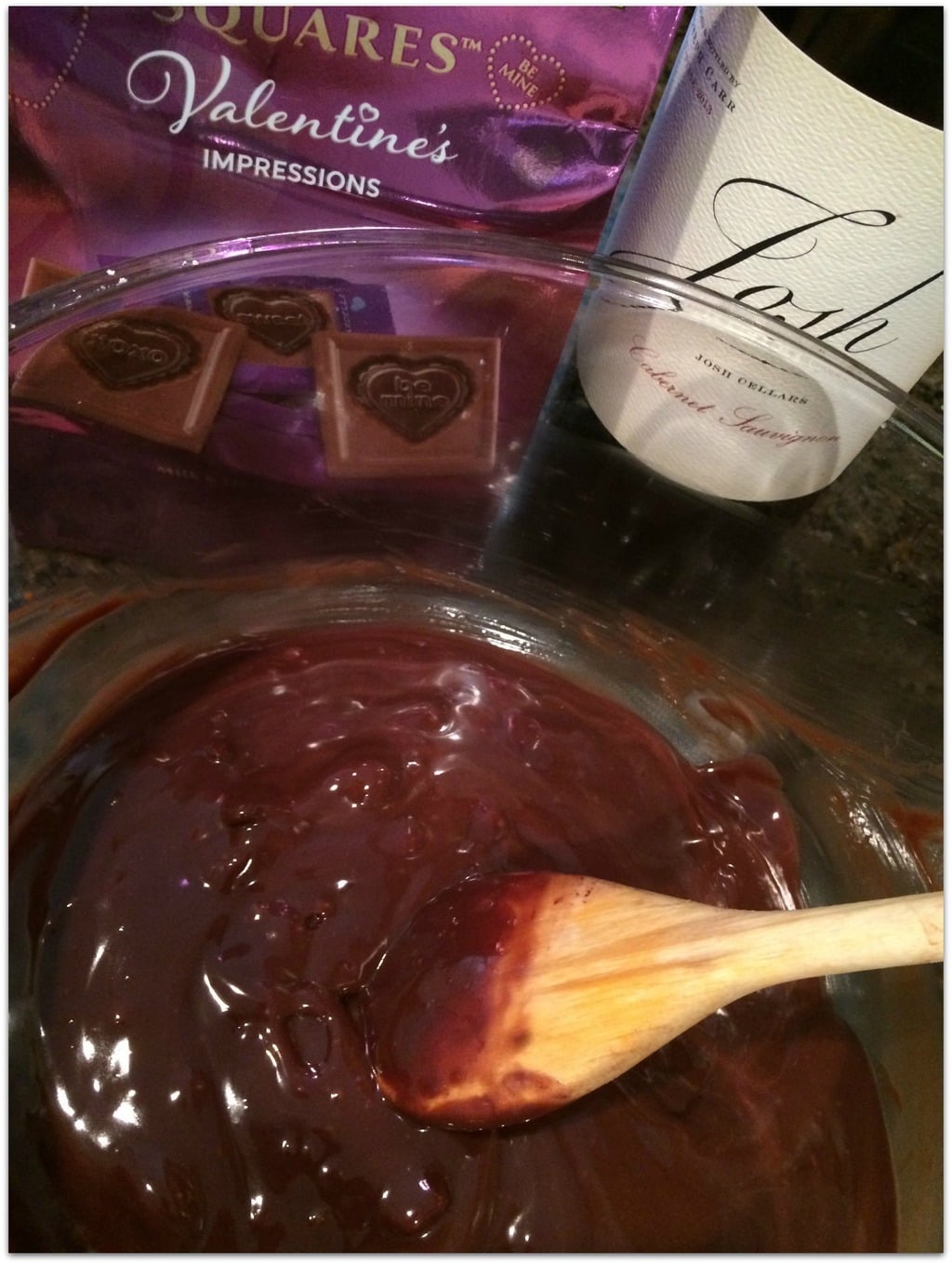 Stir dry ingredients into wet ingredients.
Divide batter among liners and bake for 20 minutes.
For the whipped cream, I used The Pioneer Woman's recipe using a whisk instead of a hand mixer. It takes a little longer, but the whipped cream really was lighter.
Whipped Cream Directions
Add heavy cream, sugar, and vanilla to a bowl, and whisk until if forms peaks. You should be able to take whisk out of bowl and turn it upside down with the peak still sticking straight up.
Add the whipped cream to a frosting gun and swirl on cupcakes.
Place heart on cupcake.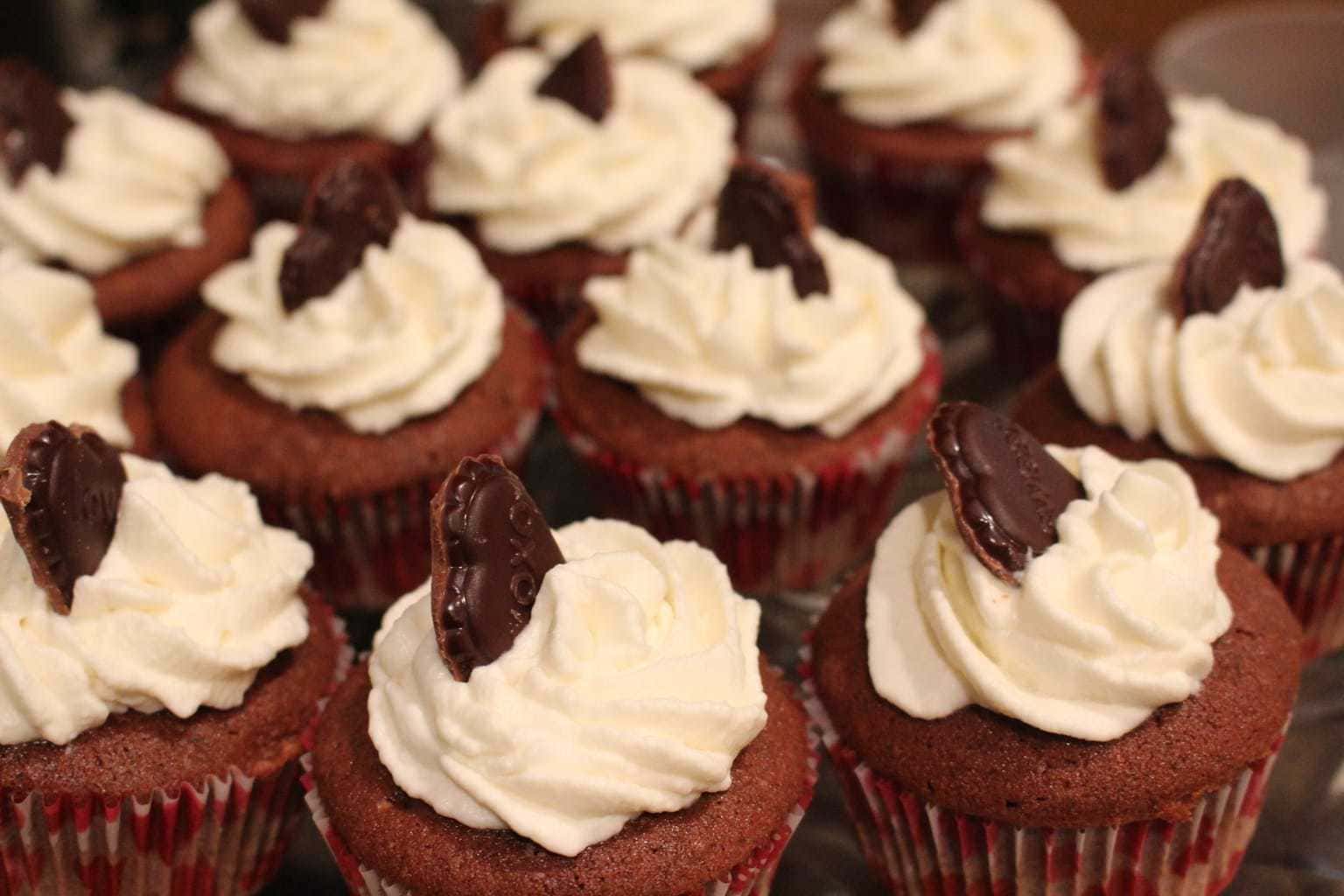 Everyone loved this dessert!
We had so much fun tasting the different Ghirardelli Chocolates that were out for Valentine's Day. I put out an assortment of Dark & Strawberry Squares, Dark & Raspberry Squares, Sweetheart Truffles, and Valentine's Impressions Squares in several varieties including Dark 60% Cacao, perfect with the Josh Cellars Cabernet, Pinot Noir, and my favorite, the Legacy.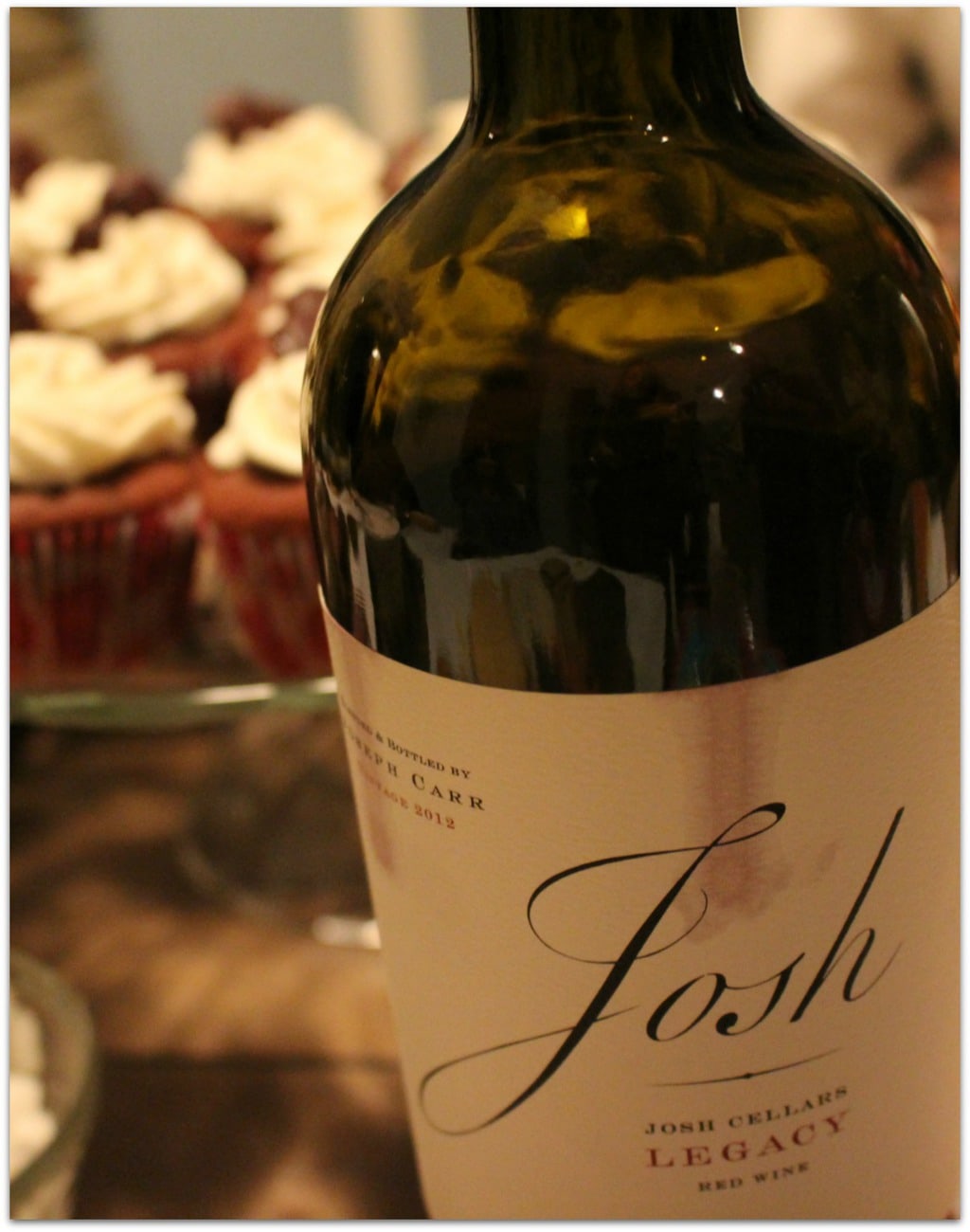 One couple that joined us brought a bottle of Josh Cellars wine, saying they had been enjoying it for years. I don't recall drinking it before, but I am huge fan now.
Though the red wine pairs better with chocolate, we started out with the Chardonnay and enjoyed it, too. I think everyone had a good time.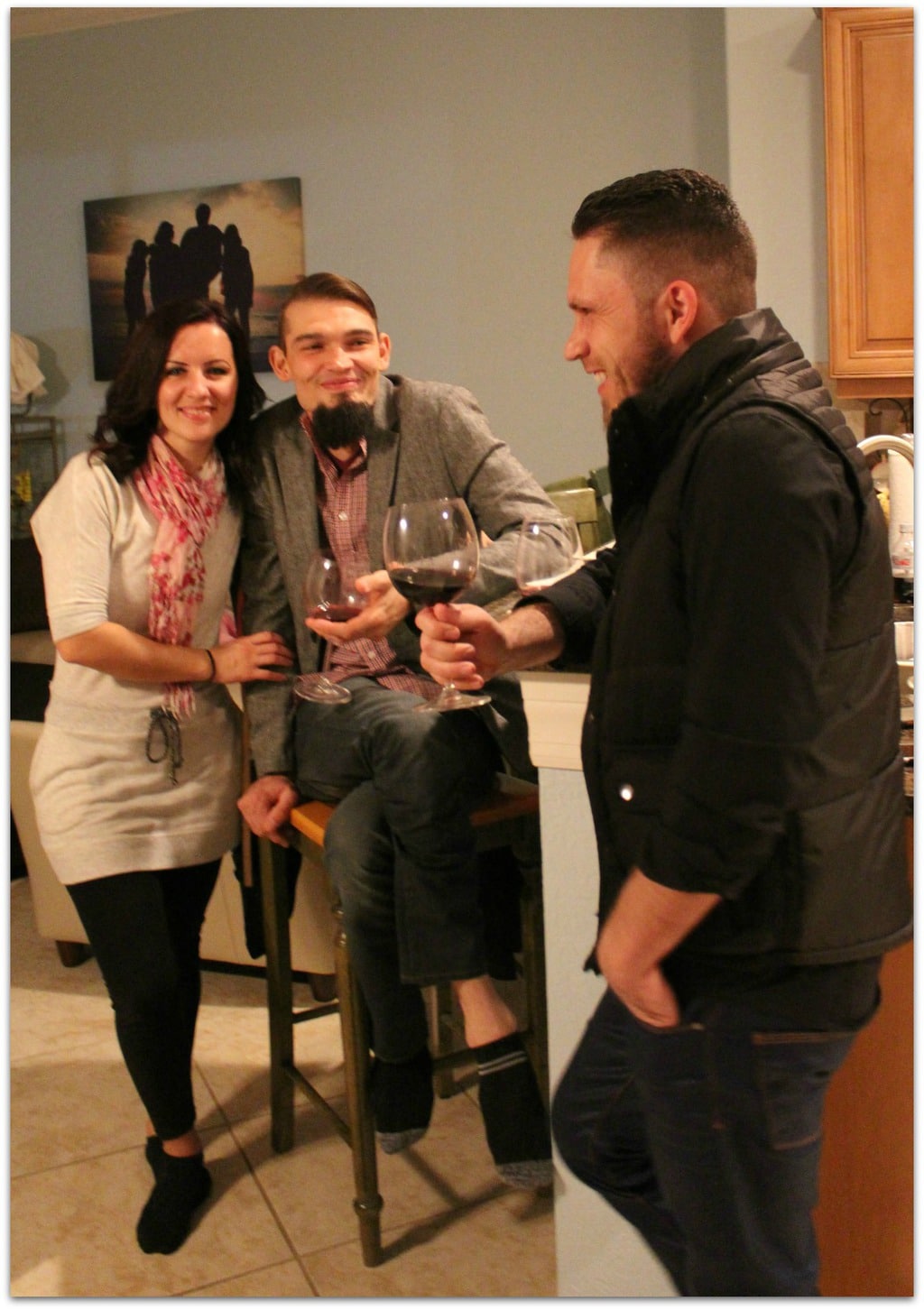 Love is in the air this time of year, so remember to pick up a box of Ghirardelli chocolates for the one you love!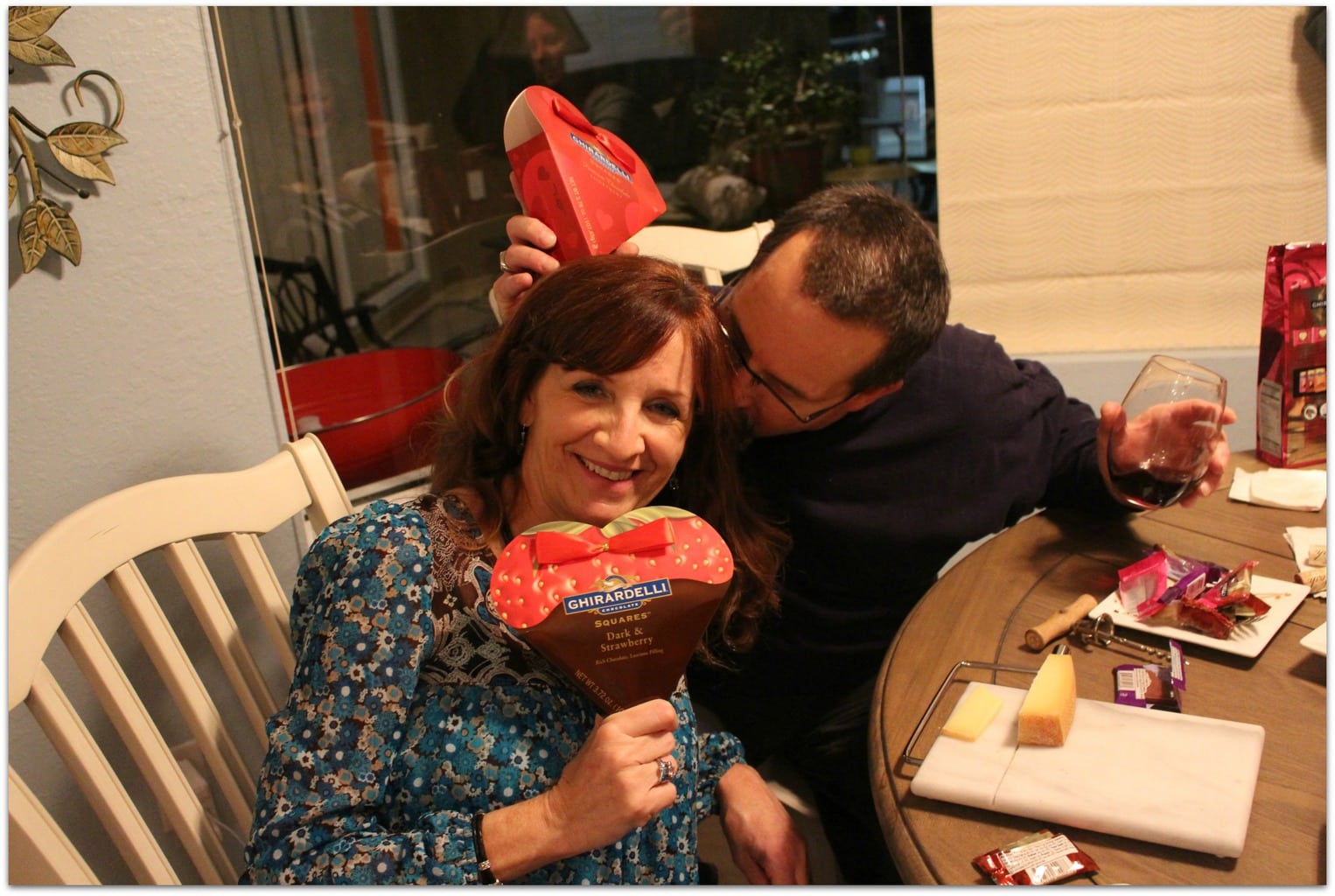 With so many varieties and packages available at your local Walmart, it can be hard to choose!

You could always have a party and get one of each like I did! While you're at Walmart, pick up a bottle or two of Josh Cellars wine. Chocolate and wine for your sweetie for Valentine's Day? Score!
I sent everyone home with little treat boxes filled with Ghirardelli Chocolates.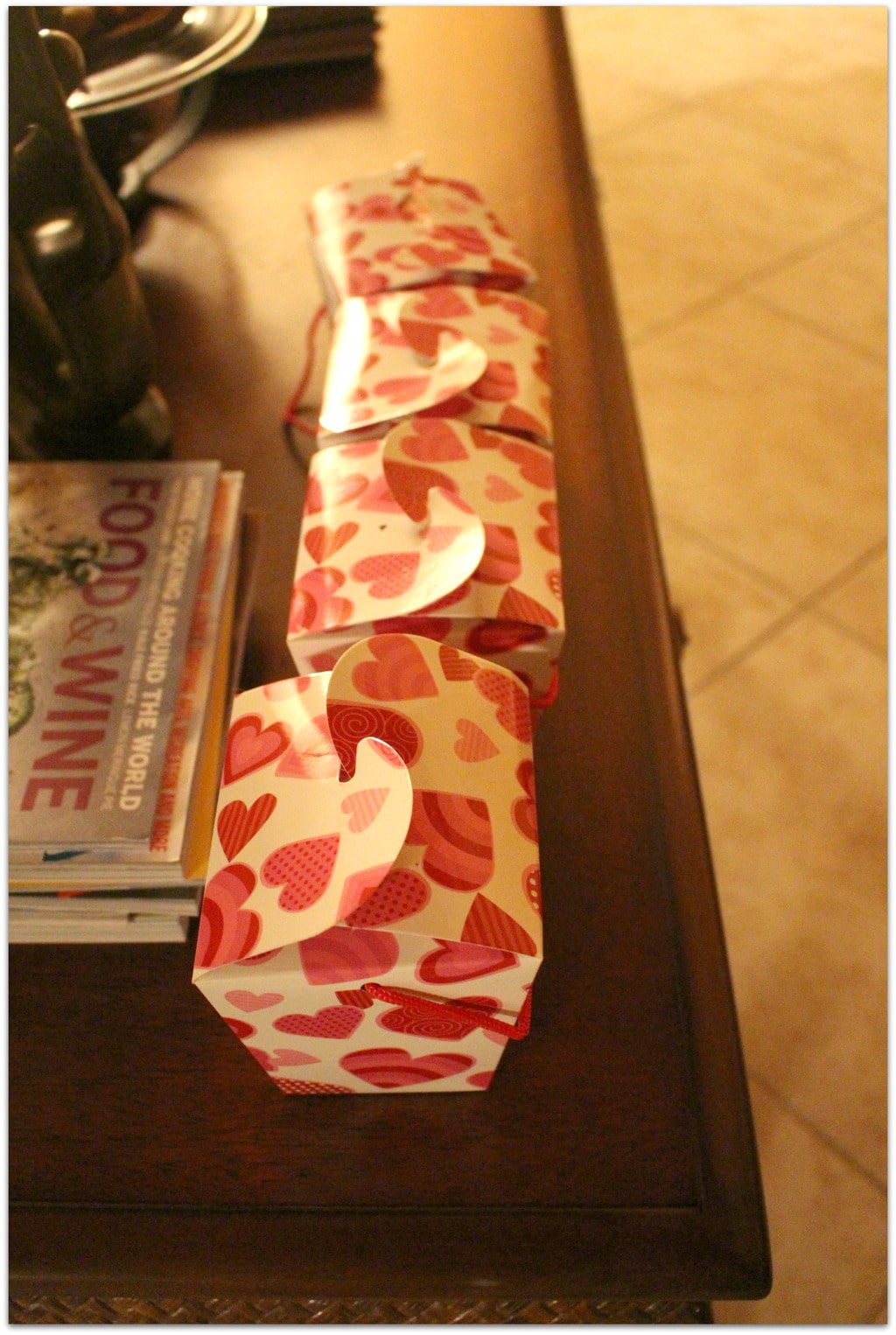 Whatever your plans for Valentine's Day, be sure to include Ghirardelli Chocolates and Josh Cellars Wine.