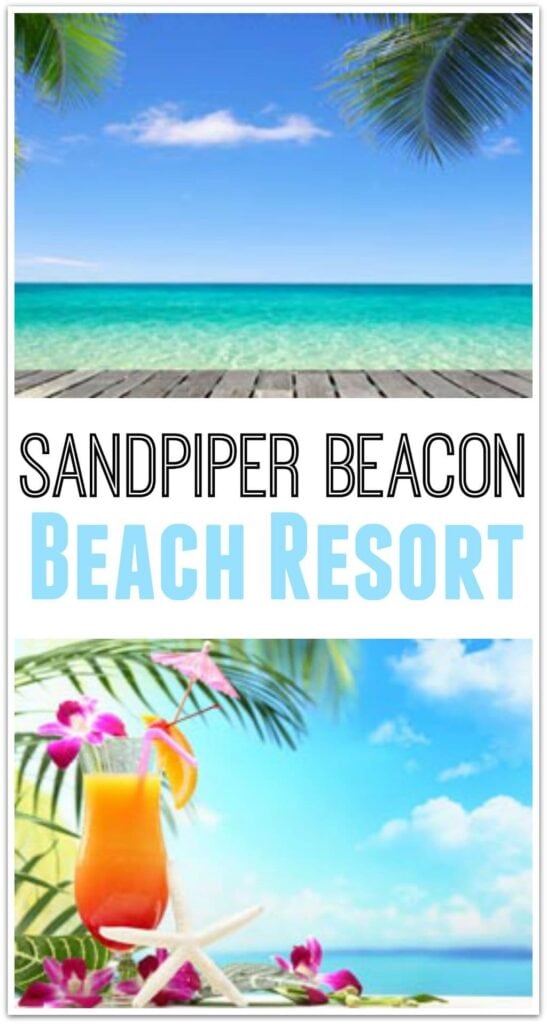 People from all over the world know a Florida vacation can be had any time of year. When the temperatures drop, sun lovers flock to Florida beaches to enjoy the Atlantic Ocean or the Gulf of Mexico. We visited Florida every year, at least once per year, for ages before we decided we just had to live there! I know that's not an option for everyone, but if you are planning a Florida vacation and want beautiful beaches and lots of fun activities, I've got the just the spot for you!
10 Reasons to Stay at Sandpiper Beacon Beach Resort
1) It's ON the Beach! Sandpiper Beacon Beach Resort is located right on gorgeous Panama City Beach. In fact, you'll have access to over 1,000 feet of private beach! No worries about finding a place to park at the beach. No crossing busy roads. No lugging your beach umbrella, sand toys, chairs and that heavy beach bag for blocks to get to your favorite beach spot. You can literally walk right out of your room to the beach! That's the number one reason to stay at this little piece of paradise.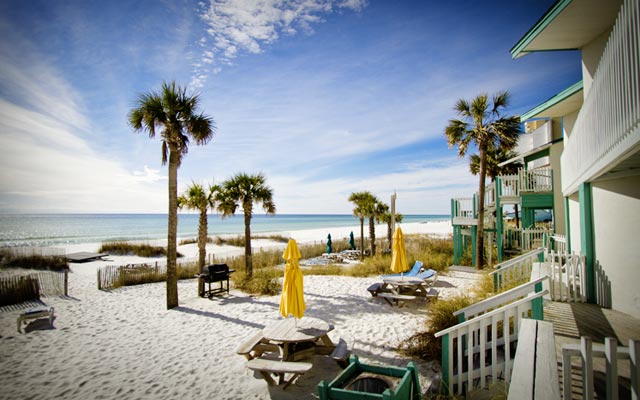 2) A huge variety of rooms. There is a room that will work for every family. For a couple just wanting to get away or a small family, there is a hotel room with no kitchen. You still have a small fridge and microwave. Want to make a few meals in the room? There is a hotel room with a small kitchen which includes a stove/oven, coffee maker, full-size refrigerator/freezer, microwave and toaster. All your pots & pans, silverware and utensils are also provided. In fact, this option is not much more than the room with no kitchen, and is such a great value when you think about saving money you would be spending at restaurants. Even just making breakfast and lunch in the room saves a bundle, and allows you to enjoy the evenings by eating out.
Sandpiper Beacon Beach Resort even has grills for cooking out, which is another money-saver for families. Need a little more space? You can also book a two or three room suite, both with a kitchen. This way mom and dad can have a little more privacy. You are on vacation, too!
3) Condos, Private Villas, & Beach Houses. Don't want to stay in a hotel? Sandpiper Beacon Beach Resort also has a variety of other options. Check out all the amenities of each and choose what works best for you and your family!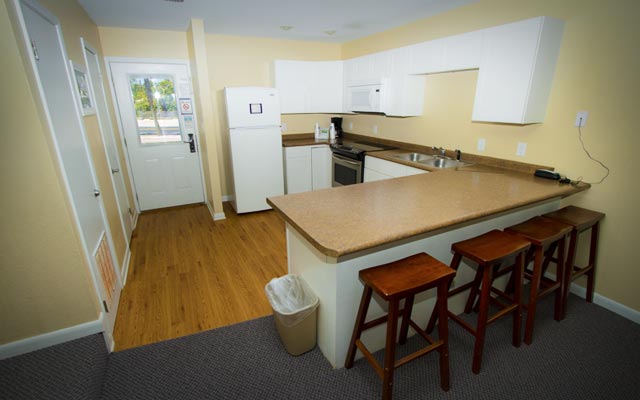 4) Swimming Pools, Water Activities & Family Fun You'll find two seasonally heated, indoor and outdoor pools to enjoy at Sandpiper Beacon Beach Resort, but that's just the beginning. With four waterslides and a lazy river, your family will have a blast! For those families with littles, you can spend the morning at the beach building sandcastles, and come back for naps and a late afternoon or evening at the pools. Sandpiper Beacon Beach Resort also has a lot of family activities like scavenger hunts and family craft hours.
5) Beachside Service and Watersports Have Beachside service set you up with an umbrella and chairs to relax your cares away, or get some exercise on the paddle boards! Kayaking and sailing are also available.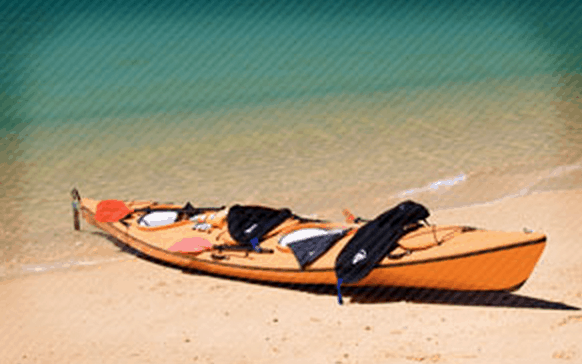 6) Tiki Bar! You don't even have to worry about taking lunch or snacks to the beach, because Sandpiper Beacon Beach Resort has an awesome beachside Tiki Bar that serves up icy smoothies for the kids and perfectly chilled adult beverages for those of us who need a cocktail. (Hand raised!) In fact, The Sandpiper Beacon is the only hotel in Panama City Beach that has a large tropical Tiki Bar.
7) On-site Restaurants Rather sit down in a full service restaurant? No worries! Coconuts serves an amazing breakfast as well as lunch and dinner with a tropical twist. The Beachside Deli also serves lunch and dinner, and has delivery service for orders over $10.
8) On-site Ice Cream Shop!  Sandpiper Beacon Beach Resort has it's very own Ice Cream Shop featuring ice cream, frozen yogurt, sorbet, and 44 toppings to choose from at the topping bar. In addition to all that deliciousness, the Ice Cream Shop doubles as the business center, so you can have your ice cream and check your email!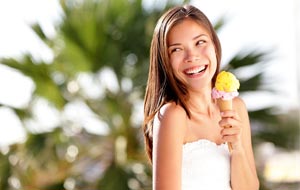 9) Free Miniature Golf  Yes, there is an on-site mini-golf course that is included with your stay!
10) Coupons  Sandpiper Beacon Beach Resort has specials and even free nights throughout the year. Because the specials change, you'll need to give them a call at 1-800-488-8828 to get the most accurate quote.
Whew! That's quite a list! Sandpiper Beacon Beach Resort has so much to offer. Check out this short video to see all the fun!
Take a look at all the options and start making plans to visit Sandpiper Beacon Beach Resort for your next vacation. Be sure to come back and let me know what you loved most!
This post was created in partnership with Mom Buzz Media.  All views and opinions expressed above are not influenced in any way.