This list of the best Panama City Beach restaurants will make it easy for you to find the perfect spot when it's time to eat.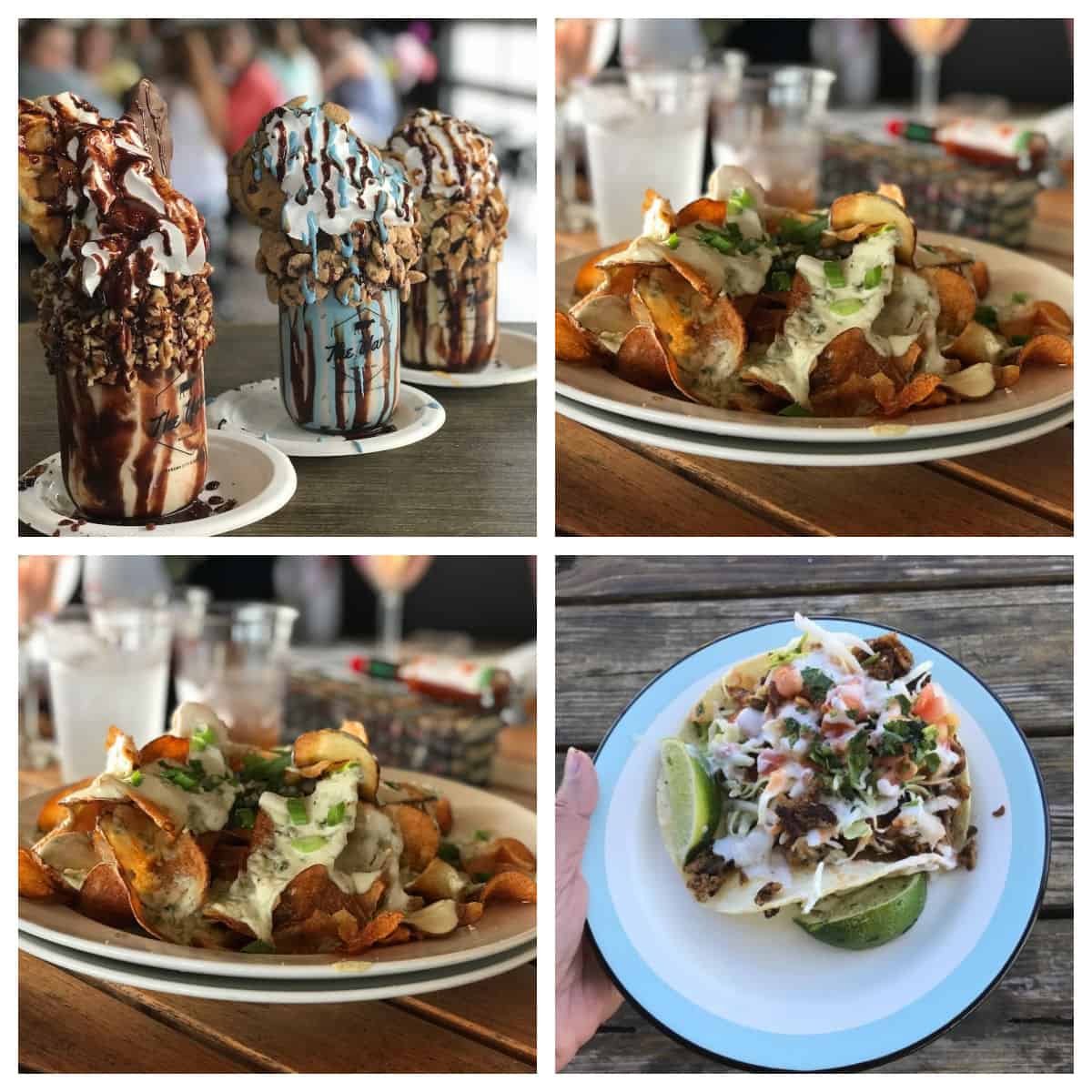 I also share things to do and where to stay so you have fewer things to worry about! There are so many things to do in Panama City Beach, and running around is sure to make you hungry. This area has some of the best restaurants on the gulf coast!
Some of the best spots in what the locals call PCB are right on the beautiful beaches, and most have outdoor seating and the best seafood around.
And if you're thinking about going farther south on your next trip, don't miss these top restaurants in Bradenton FL.
Find an outdoor deck, order a couple of frosty drinks, and soak up some Florida sunshine!
For fresh gulf seafood, Panama City Beach is one of the best. I found the restaurants to have great service, too. (And if you want to make the most delicious seafood dish ever, try this Maryland Crab Dip!)
Check each restaurant for specials and happy hours. When you're ready, use this free packing list. Just click on the warm weather list to help you decide what to wear. Priorities, right?
Schooners
My first stop was Schooners because it was literally right next to our hotel. I am so glad we did! They offer local beach food. It's not fancy dining, but it's fun and affordable.
I ordered the blackened fish tacos - a delicious choice!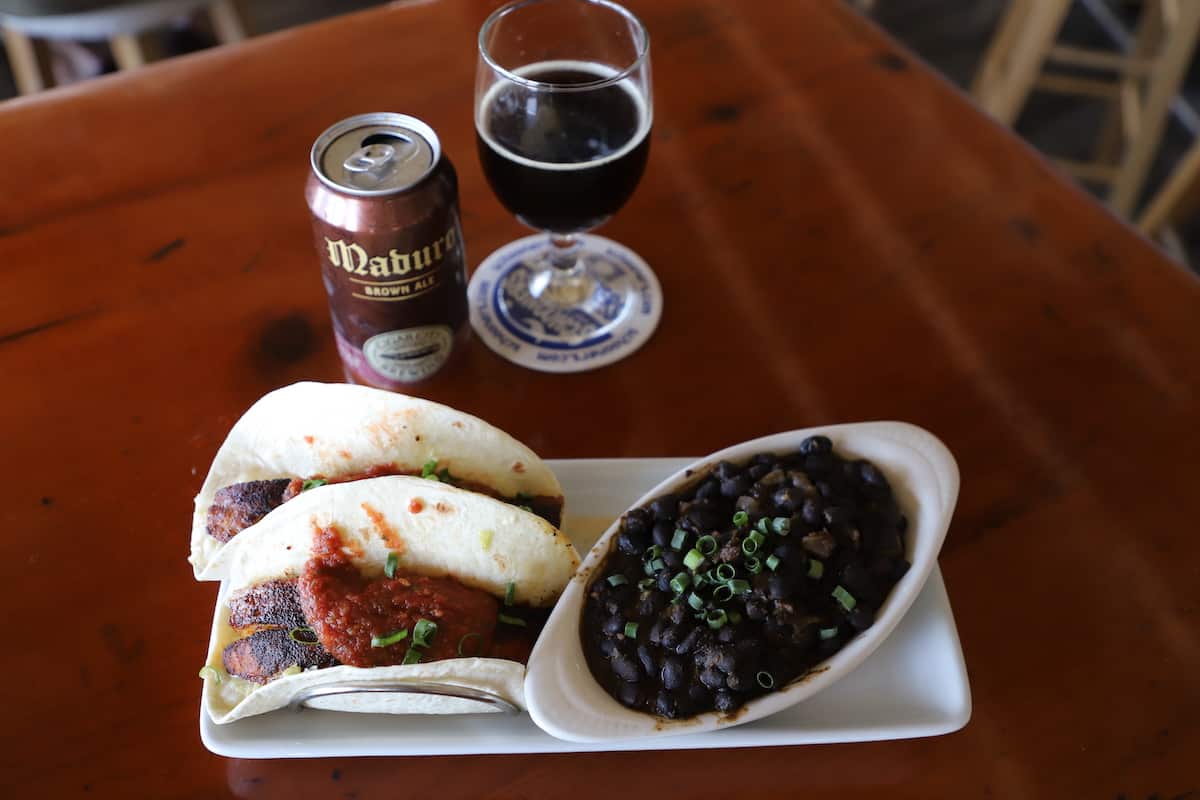 If you're a beer drinker, try the Maduro Brown Ale from Cigar City Brewing, a local Florida brewery. It had a slight coffee flavor and paired well with the tacos.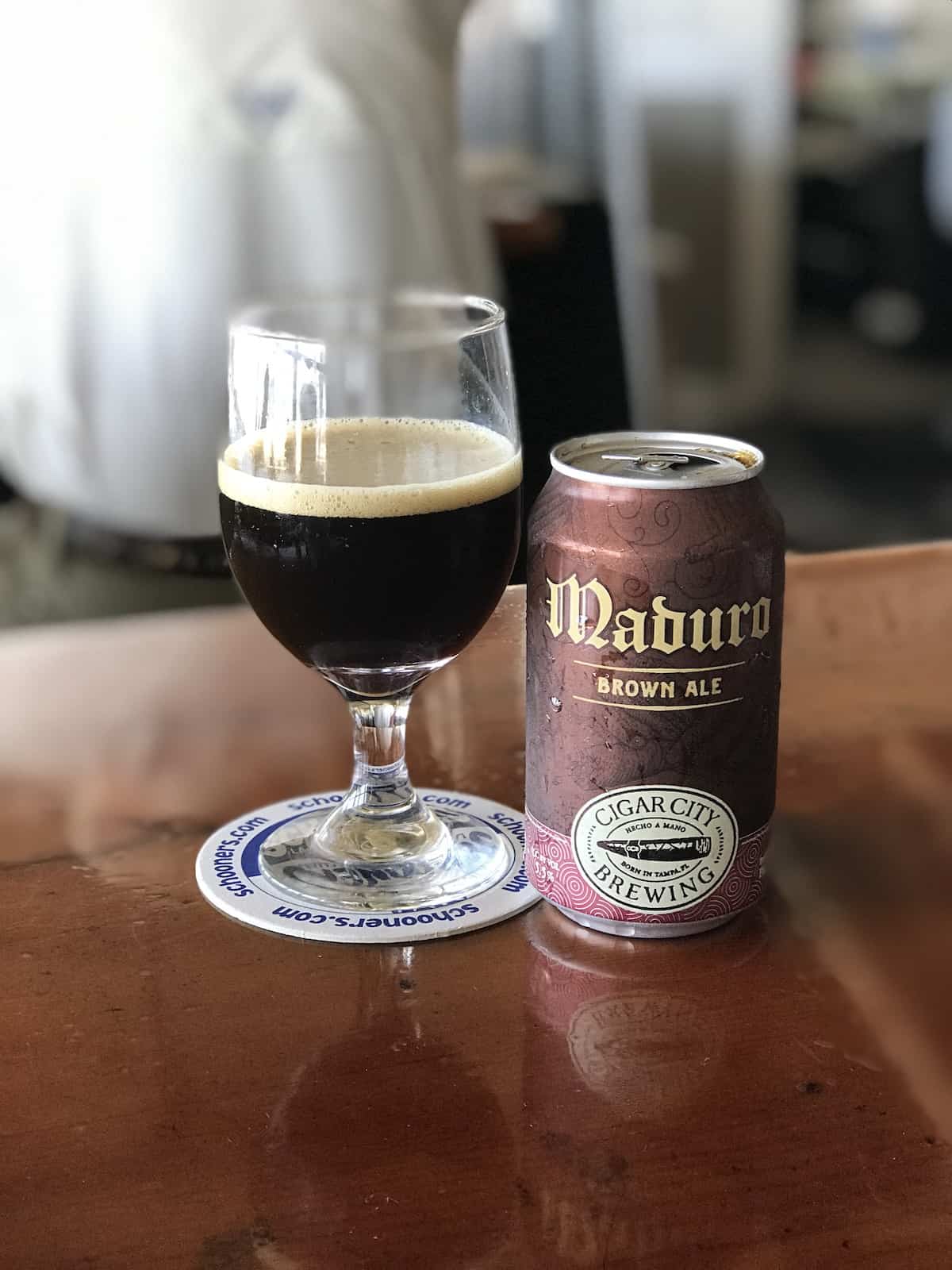 A couple of days later, I ended up again at Schooner's for dinner with friends. We all ended up ordering the Gulf Drive grilled shrimp. It was fantastic and served with hush puppies.
I read somewhere that vacation calories don't count! SO good! There's a reason why Schooners one of PCB's most popular restaurants.
It's also a great place for live entertainment. Check the website for details. Schooners is located at 5121 Gulf Drive.
Thomas' Donuts and Snack Shop
Next, say goodbye to your diet because the donuts from Thomas' Donuts and Snack Shop are worth every single bite.
This family-owned spot faces the beach. A doughnut shop is one thing, but finding one on the beach? That's a different story. The red velvet is a must.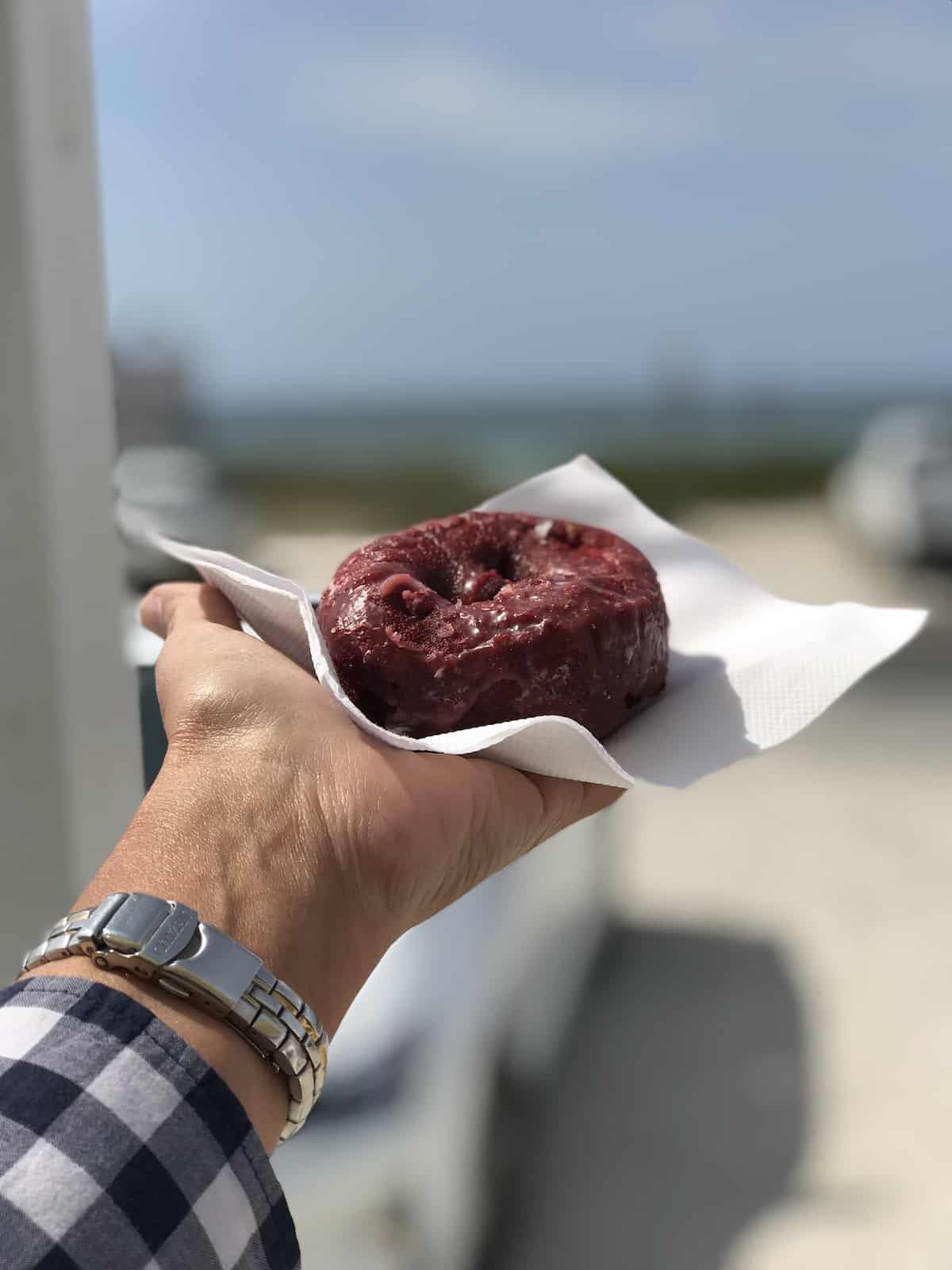 If you aren't a fan of donuts, they also have breakfast biscuits, muffins, sandwiches, and kolaches.
But do try the donuts. They have been famous for their donuts since the 1970s for good reason!
This is truly one of the best places to have breakfast in Panama City Beach. Pull up a picnic table and enjoy!
Locally owned since 1971, you'll find Thomas' at 19208 Front Beach Road.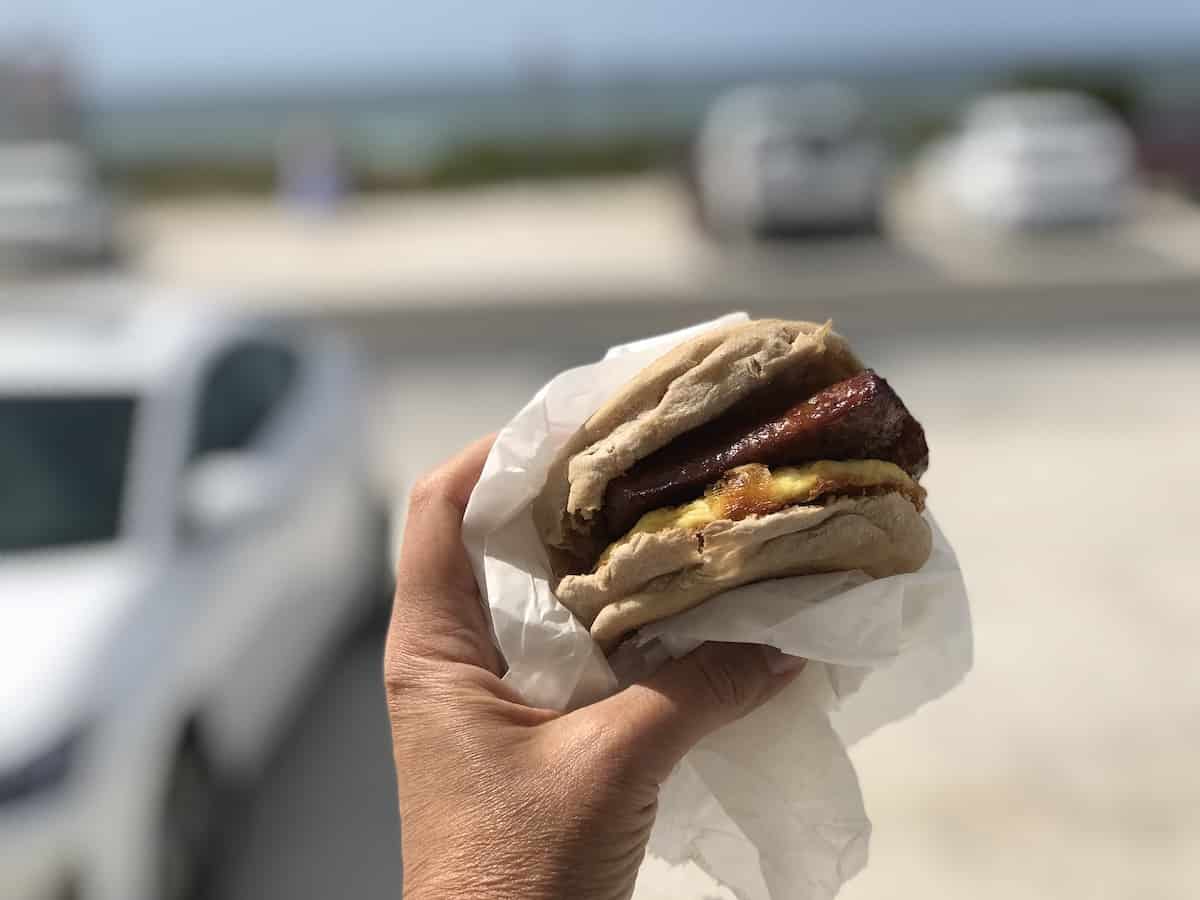 Grand Marlin of Panama City Beach
It's always island time at Grand Marlin of Panama City Beach. This laid-back, lovely restaurant on the water has fantastic appetizers.
You've probably seen me write about my love for apps before, but I could just eat all my meals from the starter menu!
I'd heard the Blue Angel Chips were amazing, and it was true!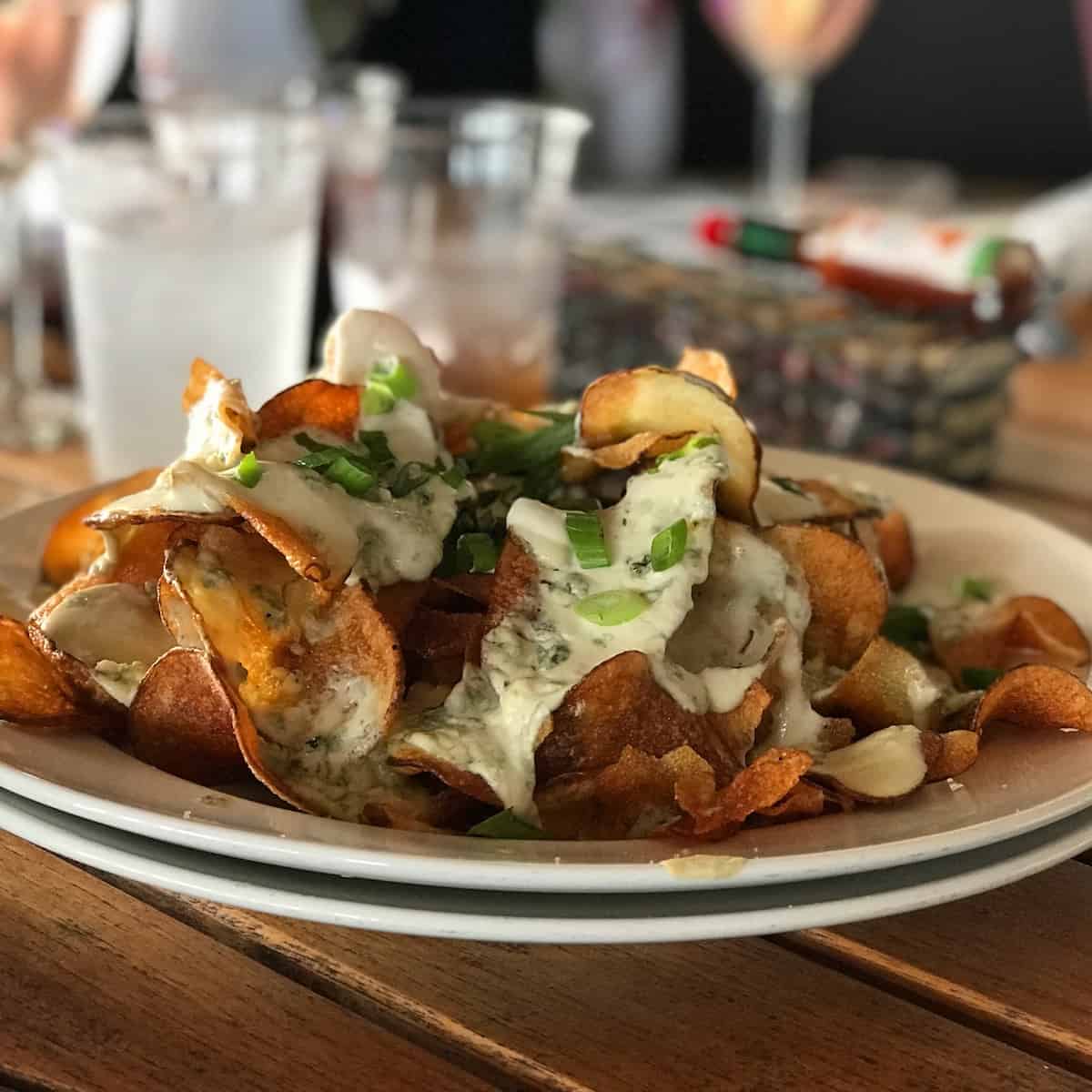 The Crispy Lobster Fingers were heavenly, as well. We were told we had to also try the Oysters Rockefeller. Another good call!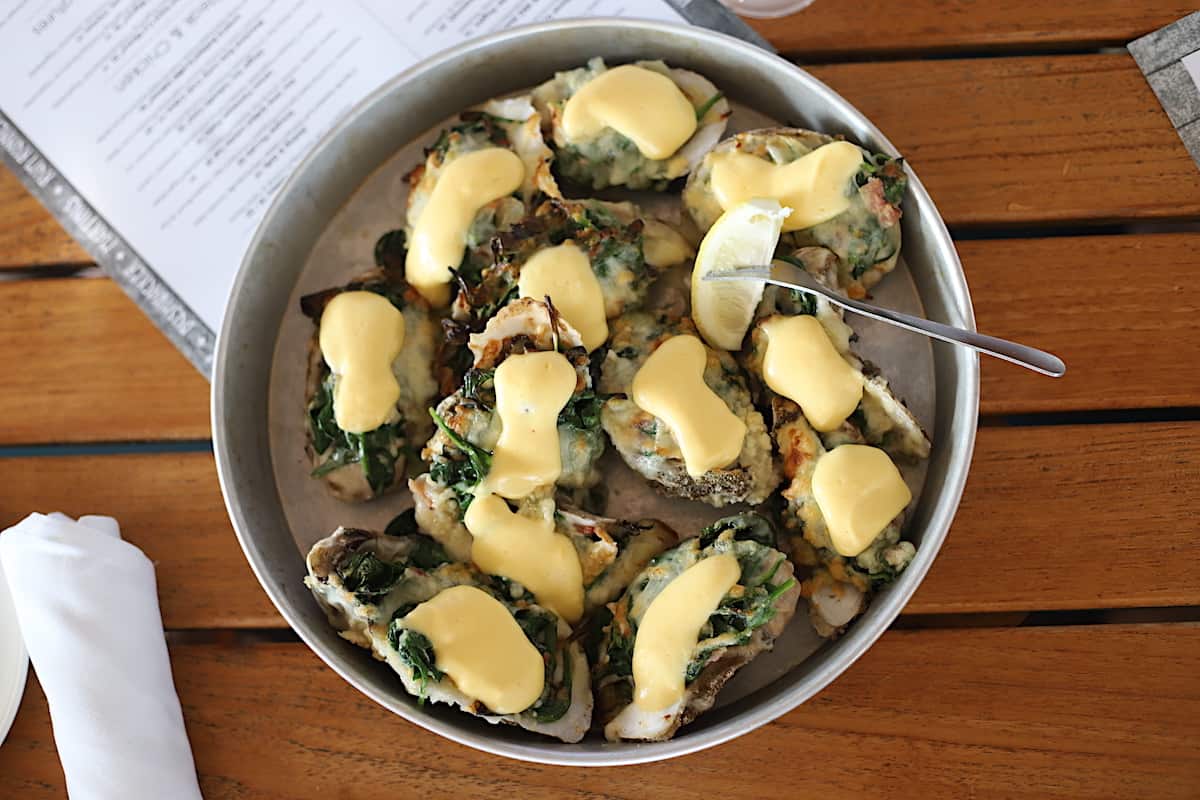 Grand Marlin has excellent food and a full bar. You'll find Grand Marlin at 5323 N. Lagoon Drive.
Saltwater Grill
The first thing you'll notice when you arrive at Saltwater Grill is the 25,000-gallon tropical saltwater aquarium.
It extends from the lobby all the way around the bar making it a unique dining experience.
This is a perfect spot to meet friends and have one of their great cocktails. As Saltwater Grill is a little bit upscale, it's a great spot for date night.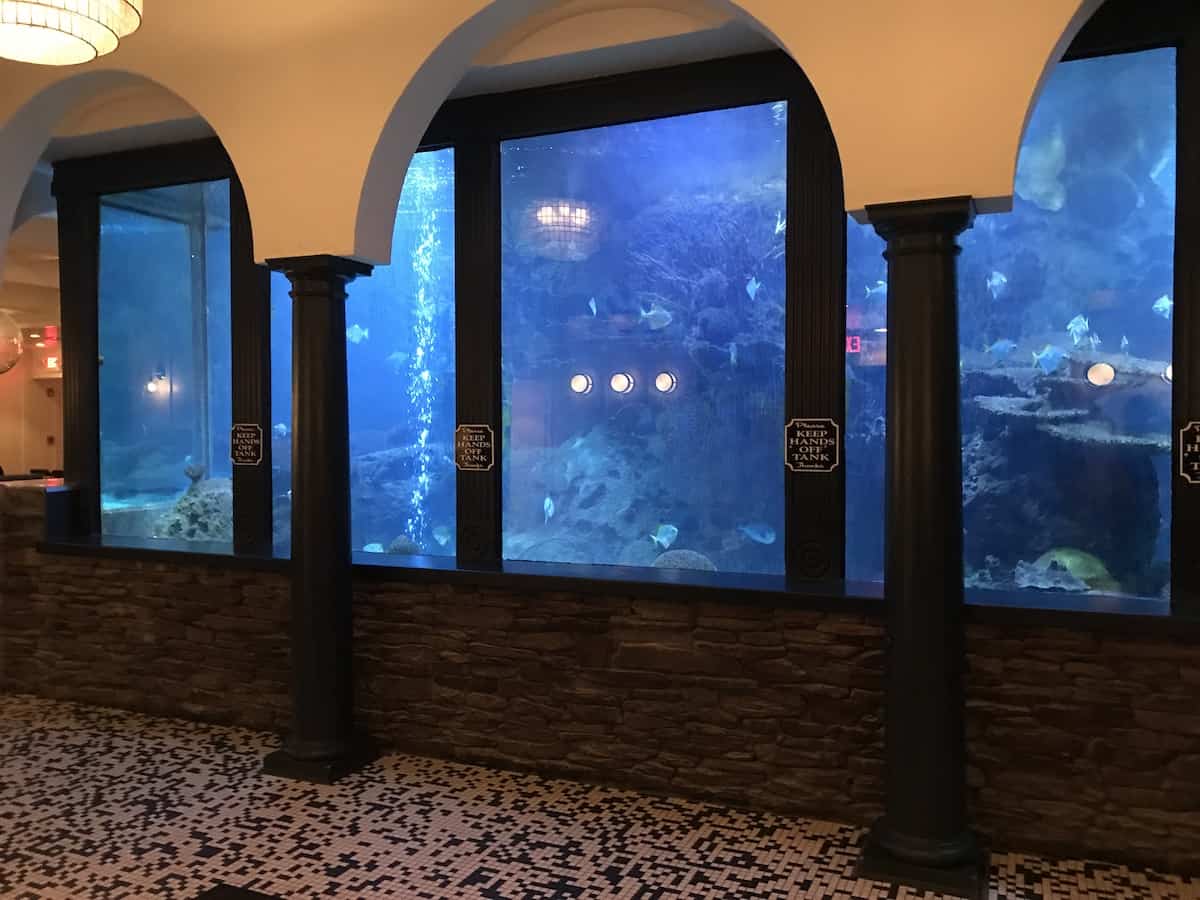 The menu has a lot of choices, including quite a few appetizers like lobster spring rolls and this firecracker shrimp.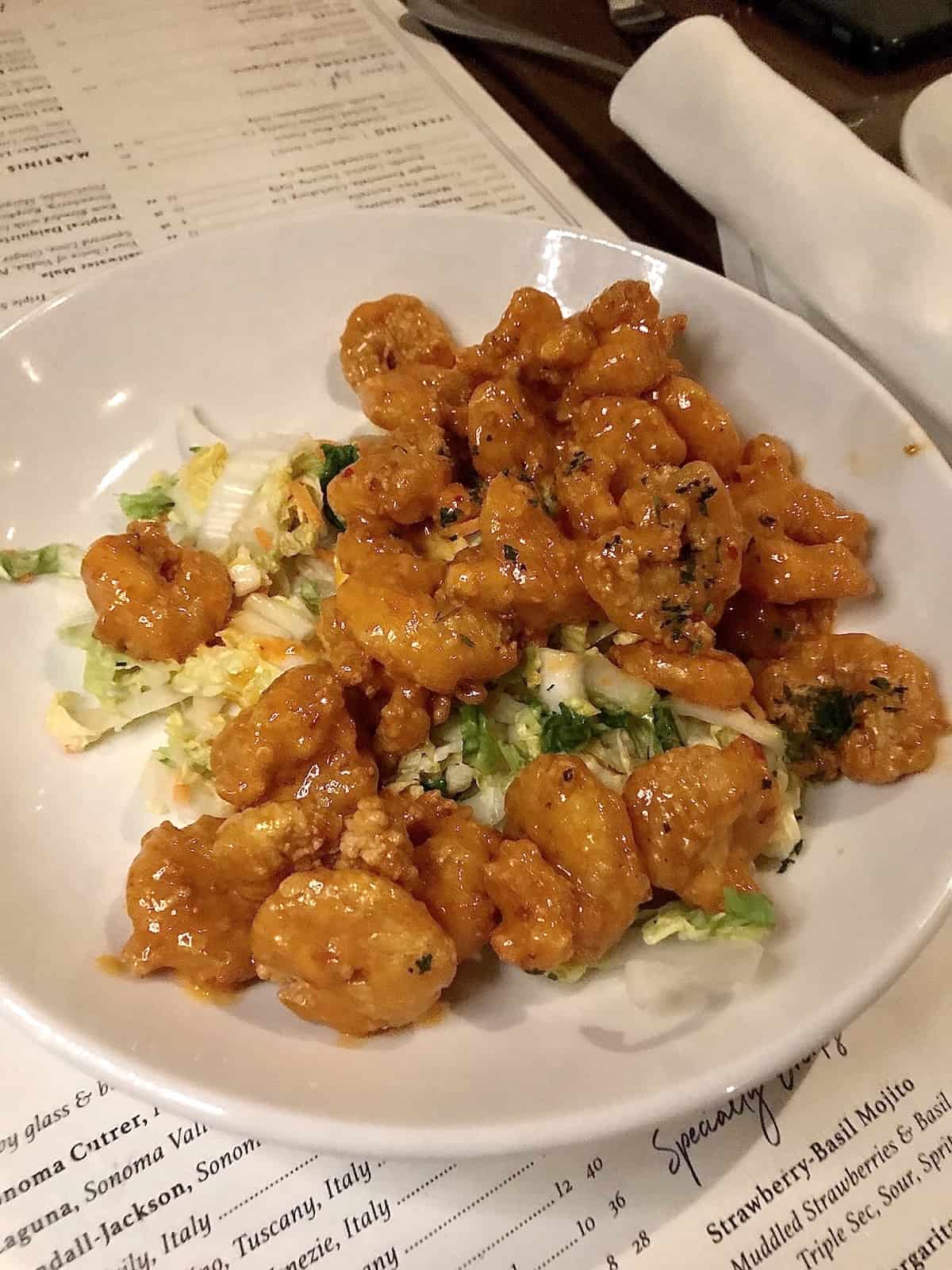 It was hard to choose an entree, but when I'm at a Panama City Beach seafood restaurant, I'm going for seafood!
Ask about the catch of the day. I went with the blackened grouper and it was wonderful. Saltwater Grill is located at 11040 Hutchison Boulevard.
Finns Island Style Grub
After breakfast at Andy's Flour Power, eat lunch at local favorite Finns Island Style Grub. They are most famous for their Finns Original Fish Tacos. And I can personally tell you - they are amazing!
We had the Ahi Tuna Tacos and could taste bursts of flavor. There's nothing like fresh seafood right on the beach.
We also tried the Killer Carnita tacos, and I loved the spice! Finns really has delicious food.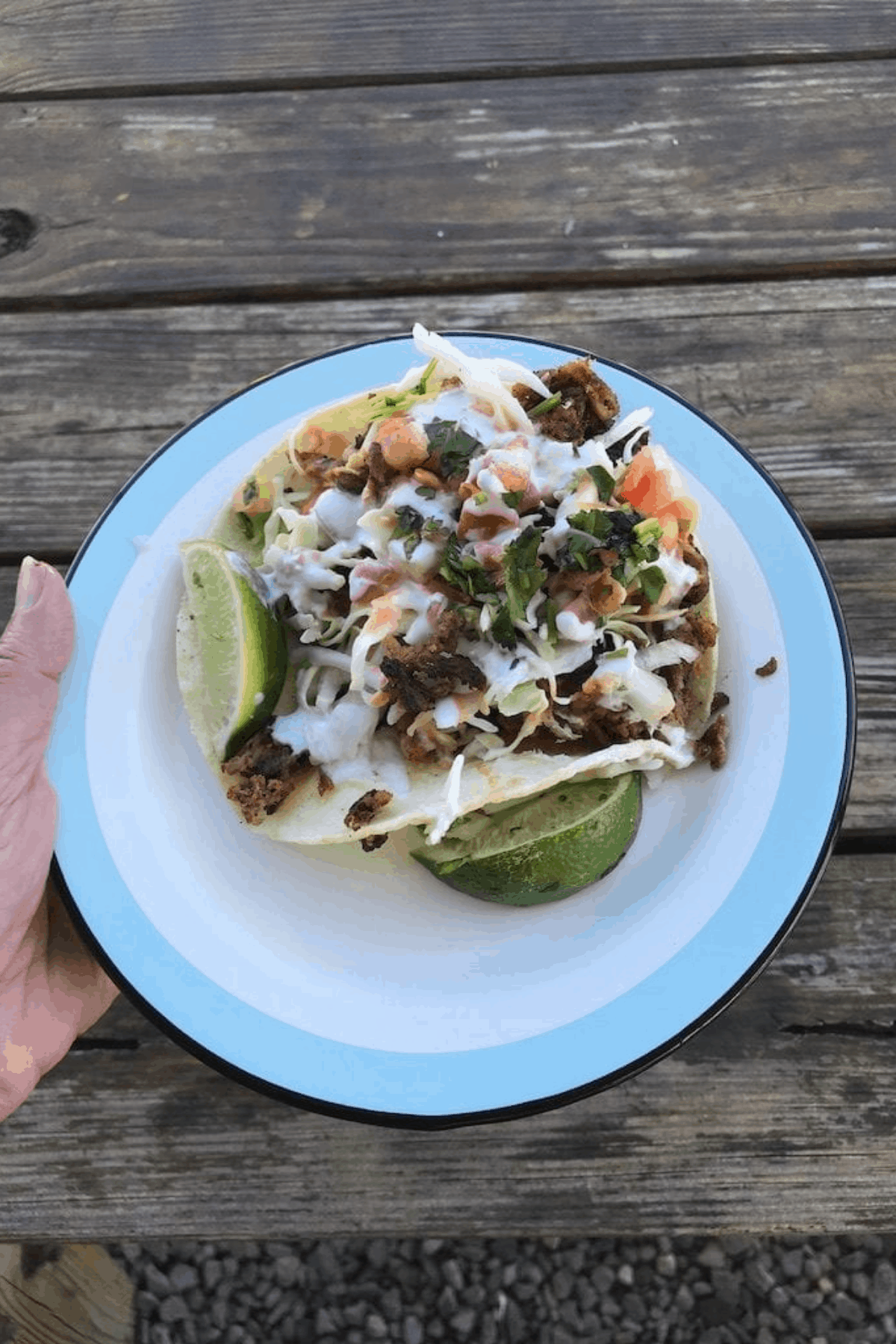 Finns Island Style Grub is located at 7220 Thomas Drive.
Right next door, you'll find Finns Barista Bar. You must order the Black Salt Mocha Latte. I'm going to go as far as saying this is the best coffee drink I've ever had. EVER.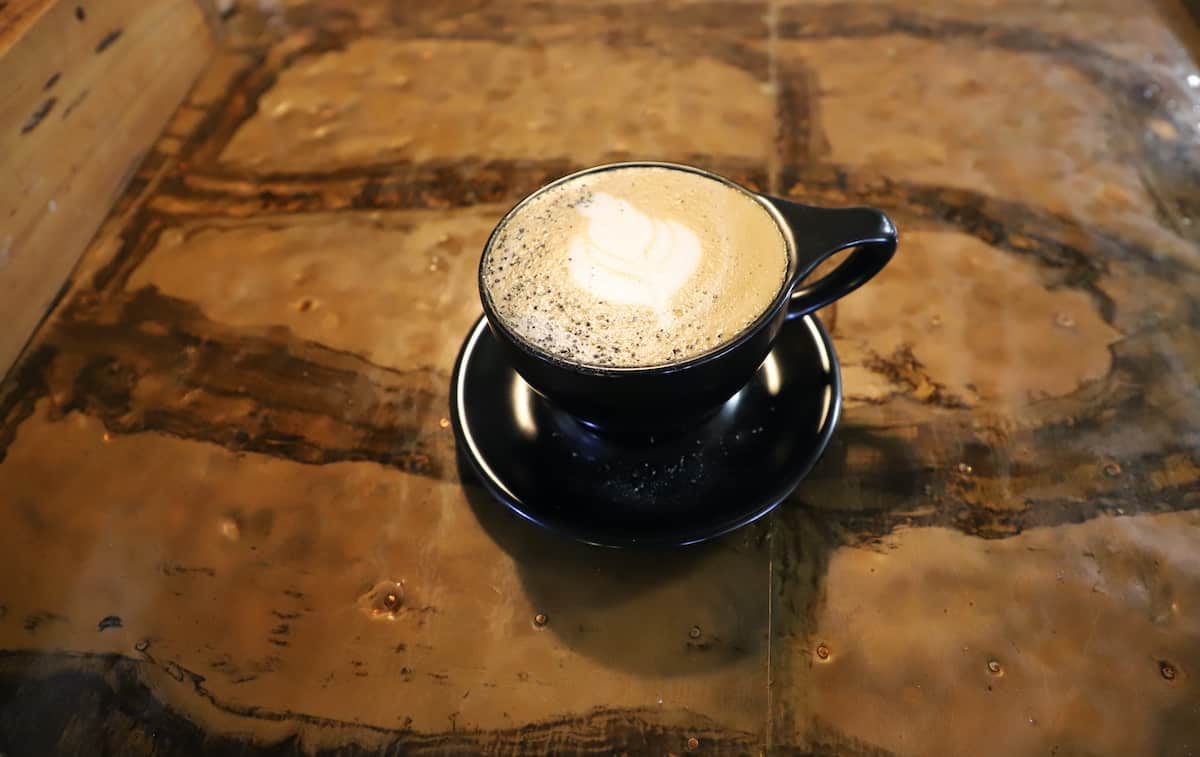 The Yard Milkshake Bar
Milkshakes are a fun treat when you are walking around in the sun. The Yard Milkshake Bar has some really creative and original flavors you won't find anywhere else.
Be warned, as Pier Point is one of the most popular tourist destinations and The Yard may be the most popular spot there, you may have to wait a bit. It's worth it!
Check out the 5 PieYow (that's chocolate-covered bacon sticking out!), The Sea Turtle, and the Cookie Monster.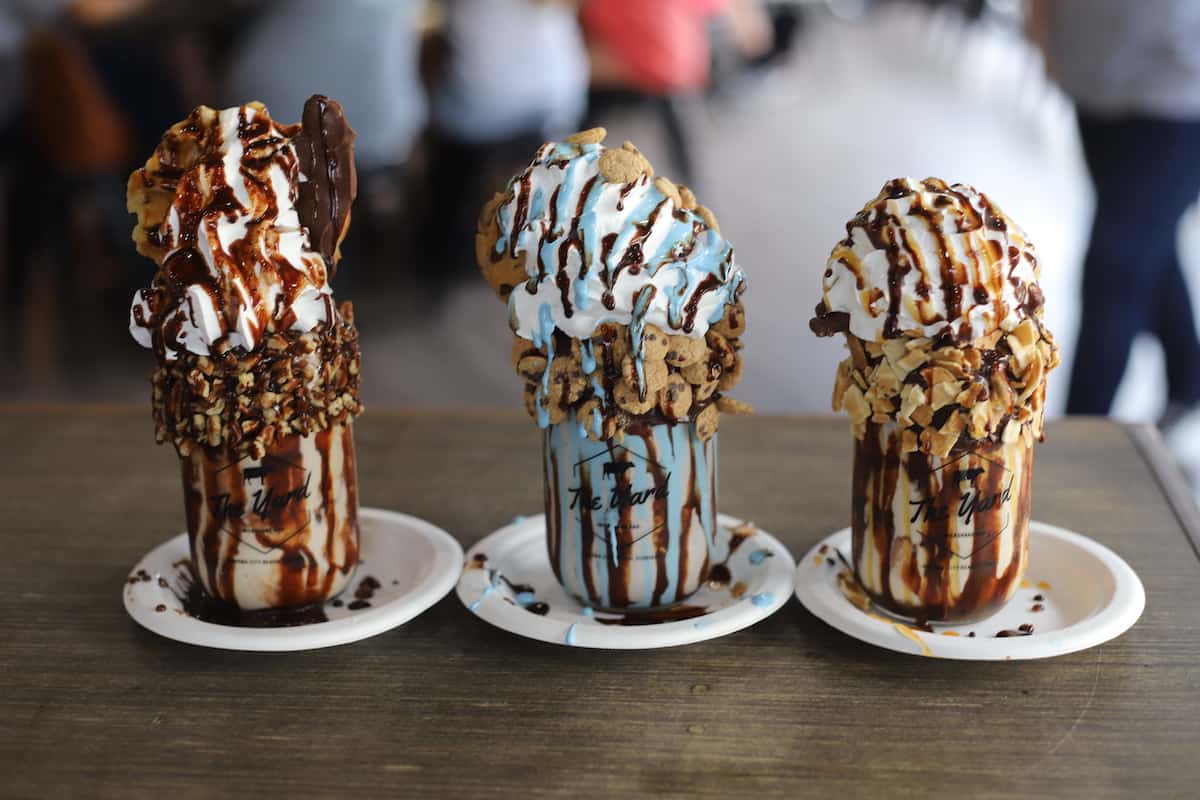 I also loved the signs all around the dining room.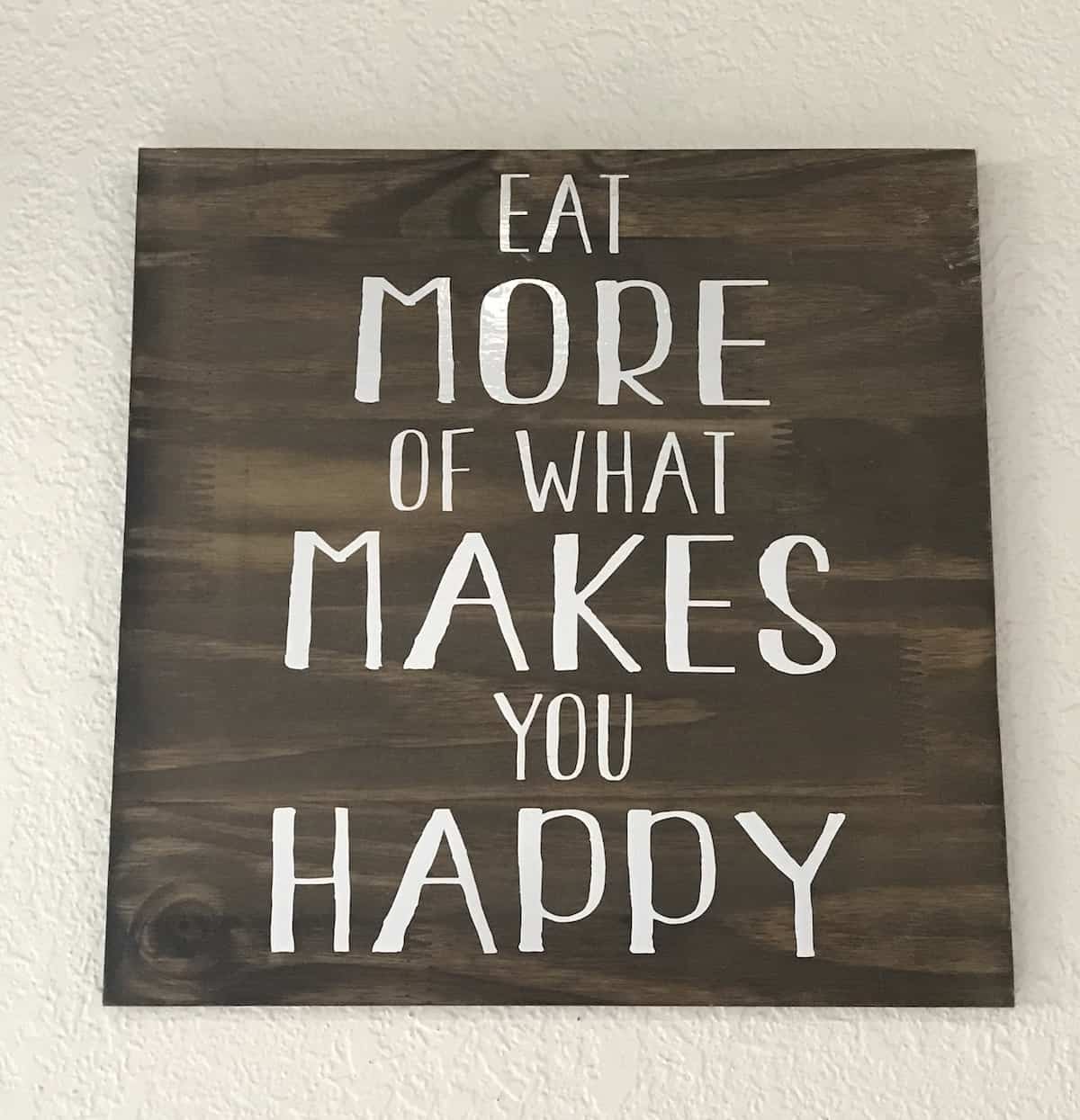 One said, "Money can't buy happiness, but it can buy cows and cows make milk and milk makes ice cream and ice cream makes you happy." Well said!
This one was pretty good, too!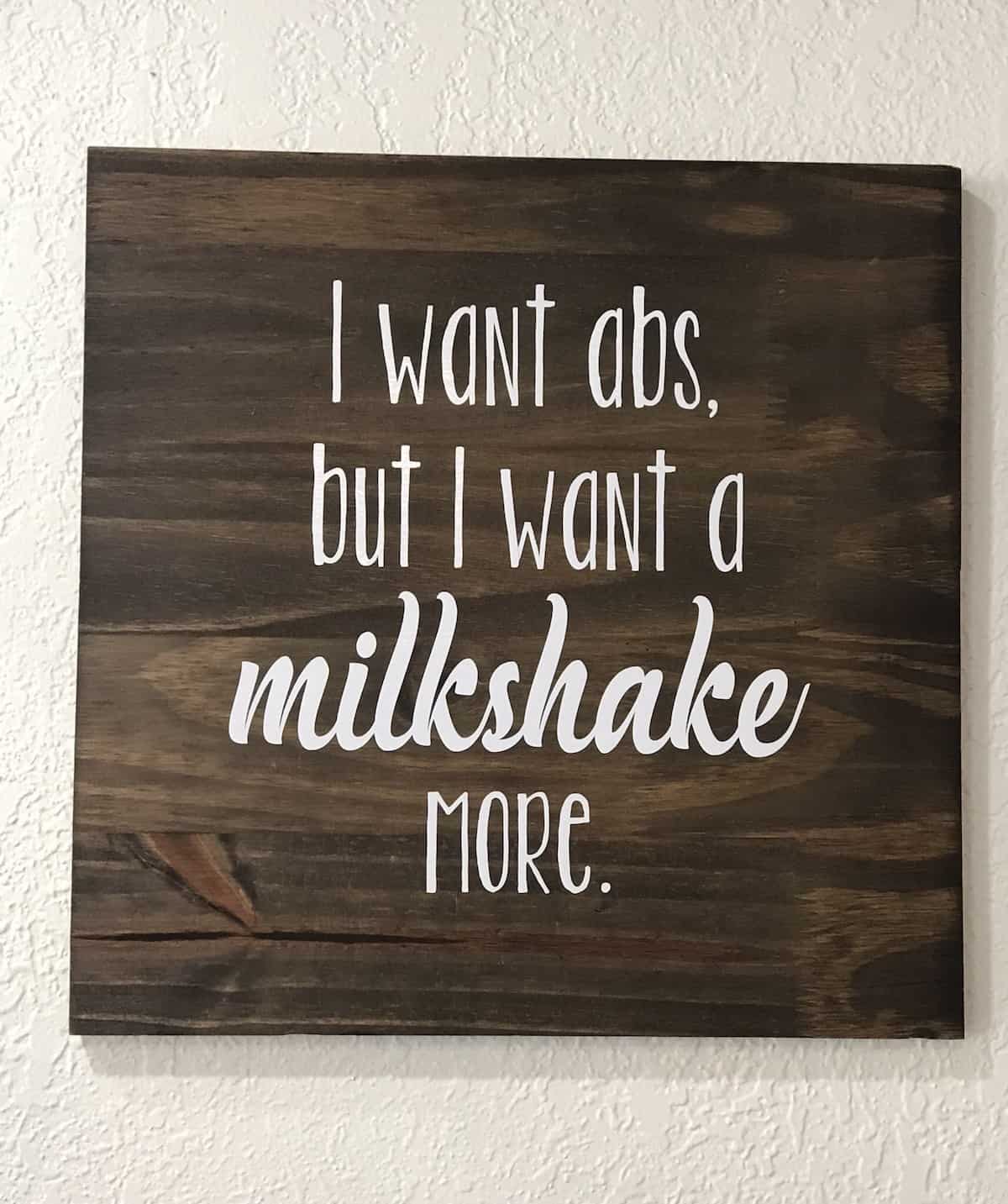 I guess I'll just have to work a little harder on those abs!
By the way, you've got to spend a little time watching the great staff put together these creations. It's a wonder to see!
The Yard is located at 15801 L C Hilton Jr Drive in Pier Park.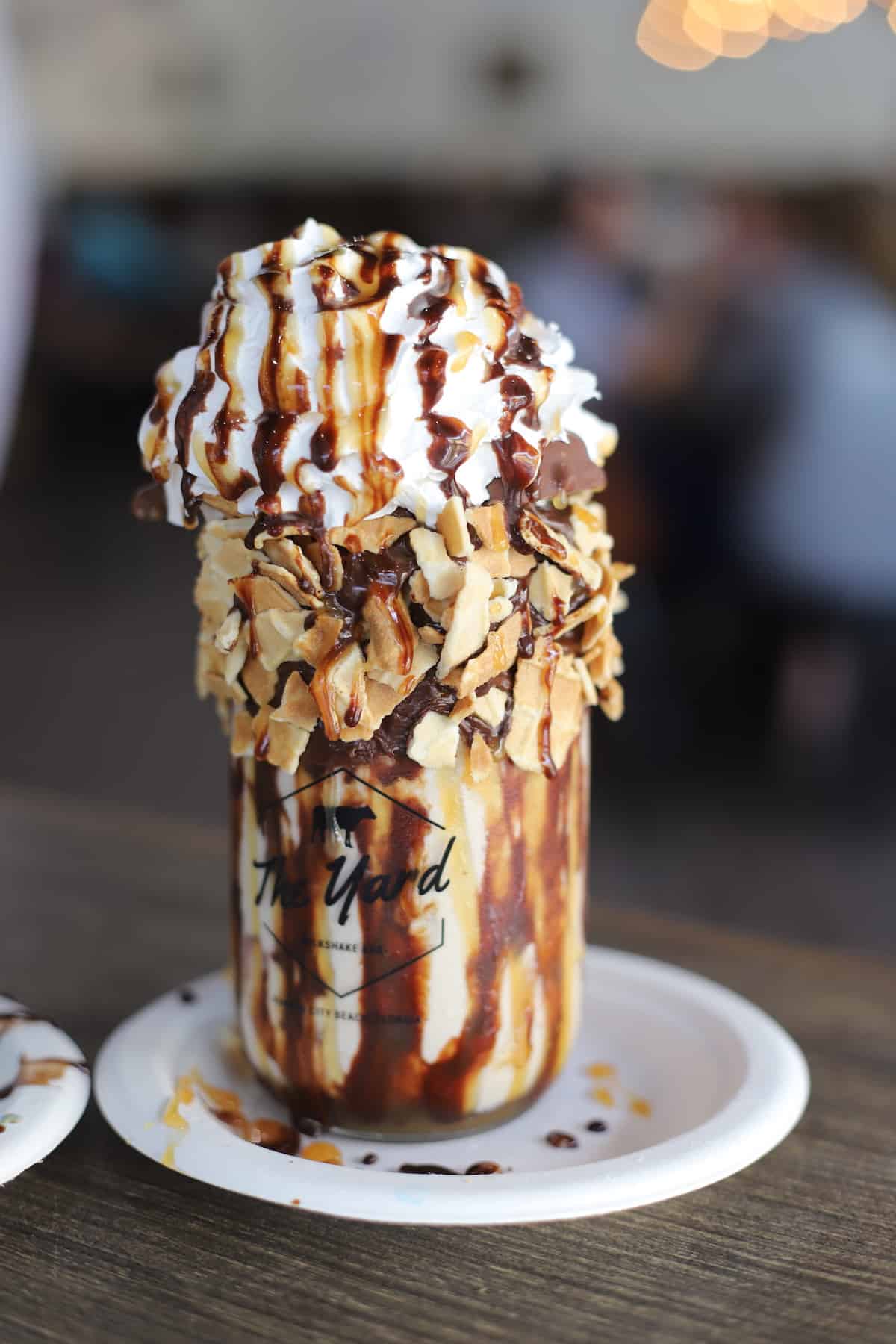 Coco Locos
This place has some really fun drink options. I had a pineapple drink that was mixed perfectly - not too sweet. Plus it photographed so well, don't you think?
These are non-alcoholic drinks, so take the kids for a special treat! Coco Locos is located at 16201 Front Beach Road in Pier Park.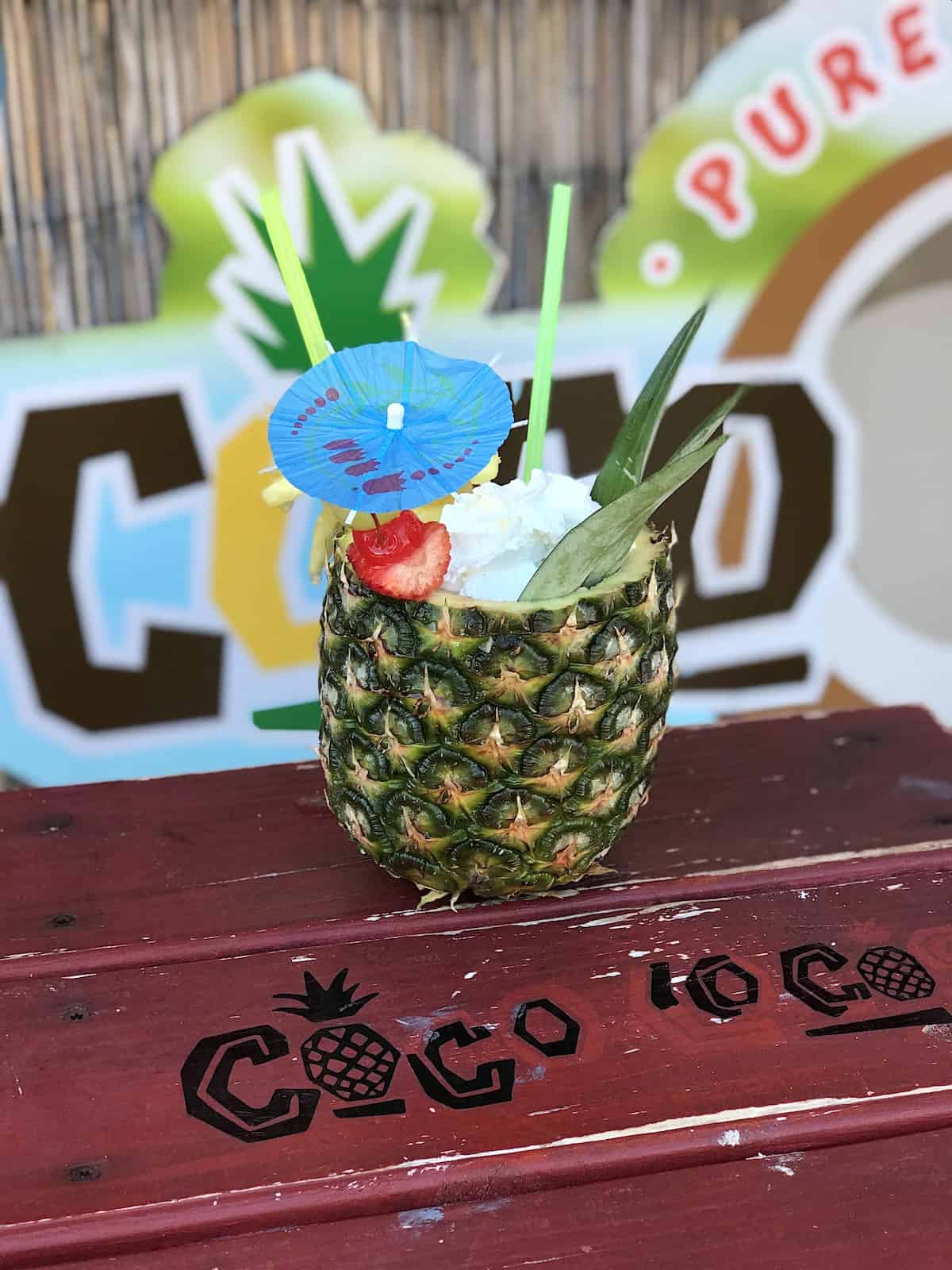 Hook'd Pier Bar
Hook'd Pier Bar has a fun pirate theme and seating inside or out. We shared fish tacos and shrimp tacos, both prepared blackened.
Order the black beans and rice for a healthier option. This was the perfect light lunch as we enjoyed the panoramic view.
You'll find this spot at 16201 Front Beach Road, Pier Park.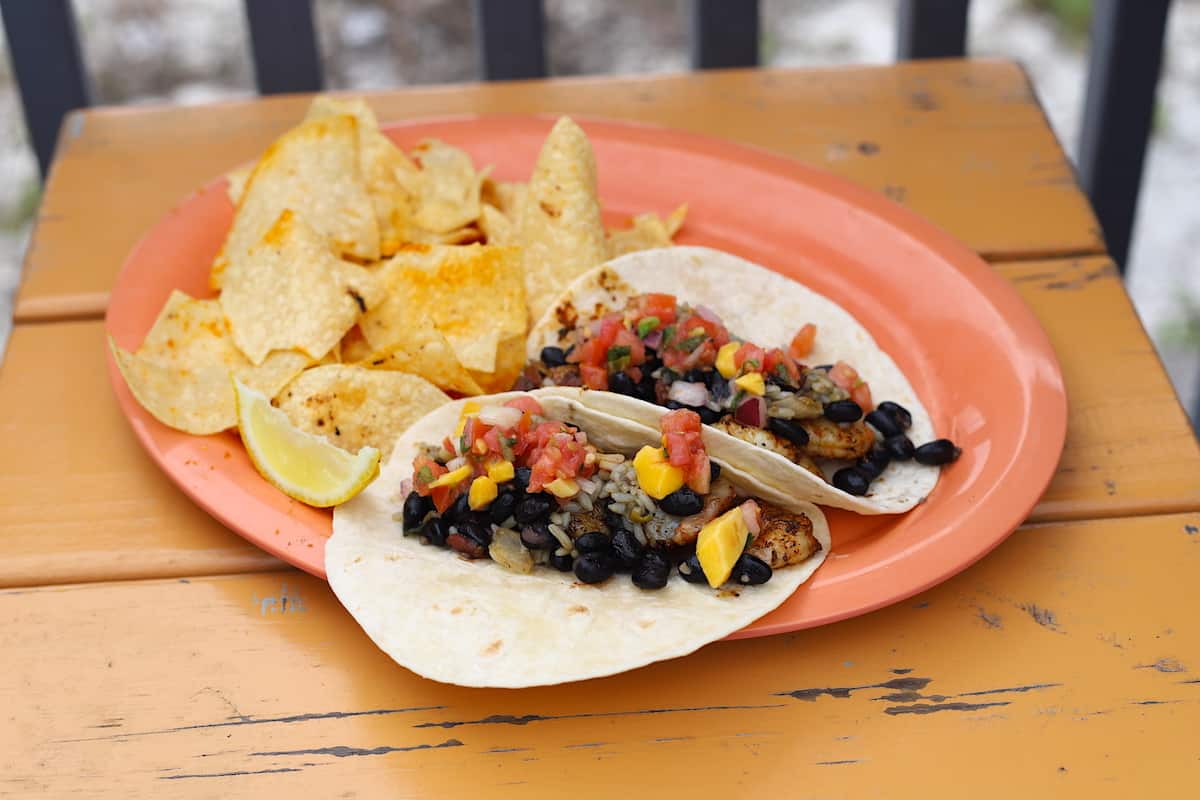 Though I didn't have time to check out Jimmy Buffett's Margaritaville this time, I've been to other locations and the food is always great!
I also love live music which is another plus for visiting. I'm planning to check it out the next time I'm in Panama City Beach.
You'll find the restaurant overlooking the Gulf of Mexico at 16230 Front Beach Road at Pier Park.
Sharky's Beachfront Restaurant is hugely popular, too. It's located at 15201 Front Beach Road. I'd have to try an appetizer and cocktail at both. Just sayin'!
This is just a handful of places I was able to visit as it was the first time I had been to the area. I chose a lot of seafood as Panama City Beach is known as the Seafood Capital of the South!
I might have to argue that one as we have some pretty amazing seafood restaurants on my part of the Gulf Coast, too! Check out things to do on Anna Maria Island.
You'll also find a handful of Mexican restaurants and sushi bars in Panama City Beach.
Now that you know where to eat, check out all those things to do in Panama City Beach! The list is long and the beach is calling!
Where to Stay
There are so many great places to stay in Panama City Beach! Check out the Sandpiper Beacon for a hotel stay or consider a fabulous pet-friendly condo just a 2-minute walk from the beach.
Be sure to check out all Things to do in PCB before you go so you can make reservations if needed.
Let me know if you've been to PCB and where you ate. I'm always looking for new spots with good food to try on my next visit.
What food is Panama City Beach known for?
Panama City Beach is known for fresh seafood right out of the Gulf of Mexico. Fish, shrimp, and crabs are all very popular there.
Where do the locals eat in Panama City Beach?
Most of the locals probably eat at the smaller family-owned restaurants versus the bigger tourist-driven spots and chains.
Save this to Pinterest for Later!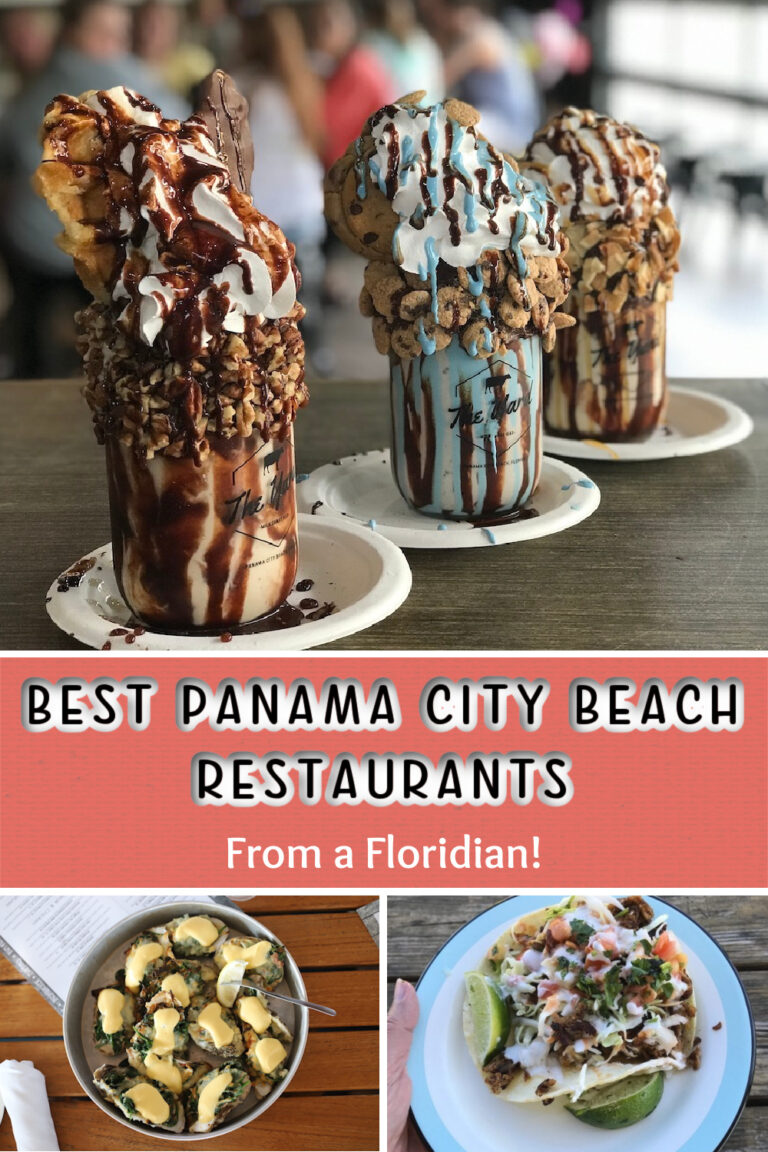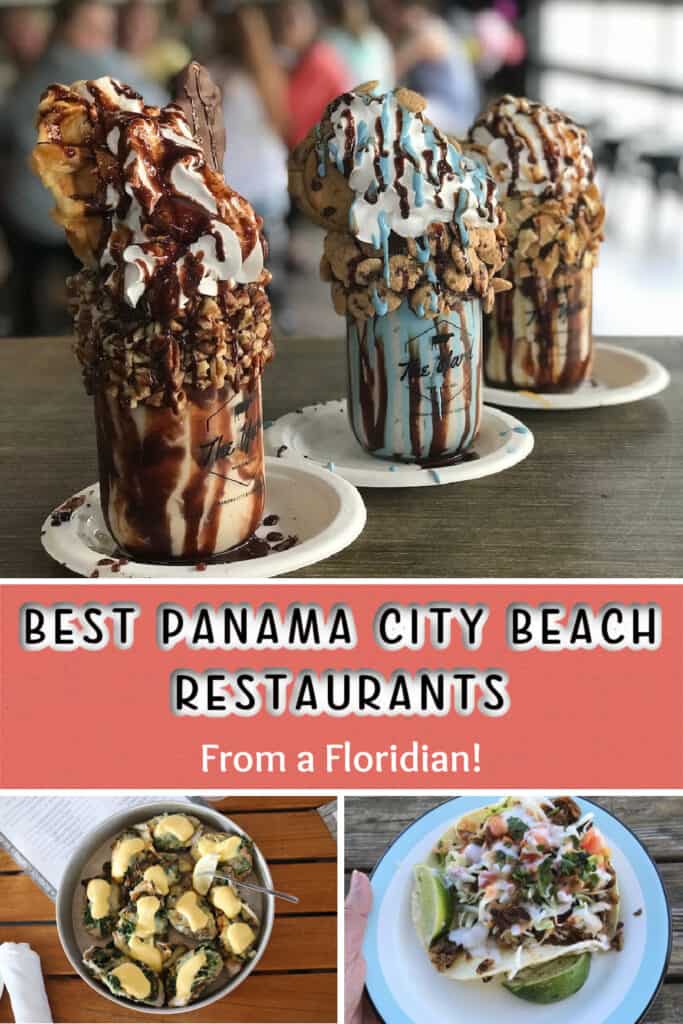 Have little ones in tow? Check out these genius ideas for traveling with kids to keep them busy on the road, in the air, or even in restaurants!
Like our content? Follow us on Pinterest!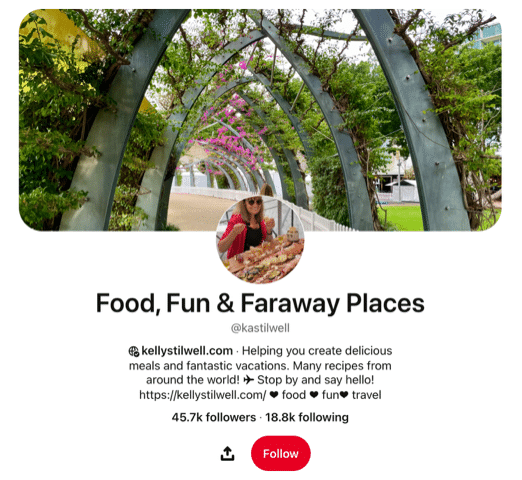 More Florida Destinations