This post is brought to you courtesy of Hillshire Farm® but all the opinions and content are mine.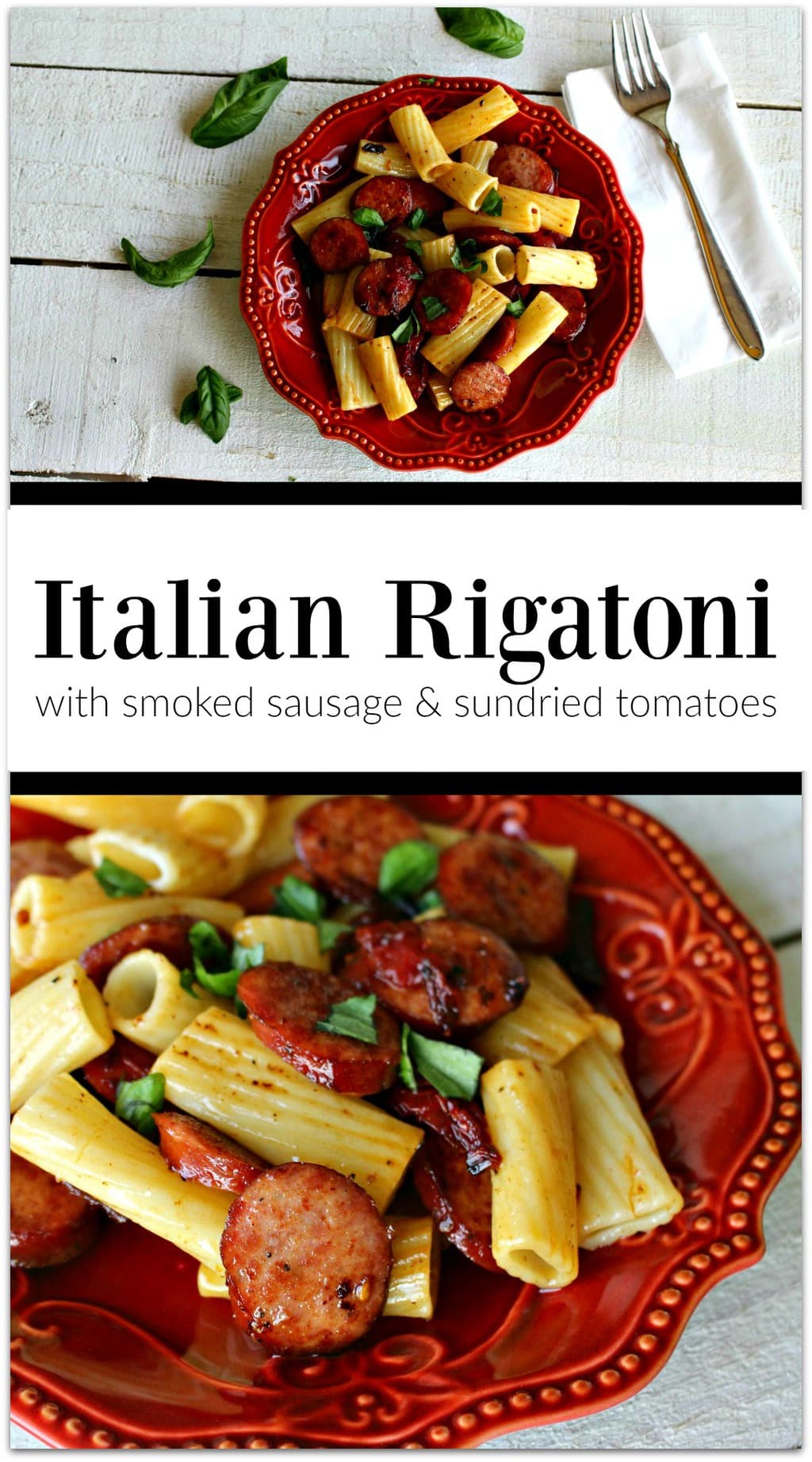 This Italian Rigatoni with smoked sausage and sundried tomatoes is one of the best dinner recipes I've ever made. The smokiness of the savory turkey sausage paired with the sweetness of the sundried tomatoes gives this simple recipe amazing flavor, and it won't keep you in the kitchen for hours! After preparing the pasta, this perfectly balanced meal is cooked all in one skillet, which means less clean up, too. I like easy!
And speaking of easy, I got all these ingredients at my local Target, where right now you can get 20% off any Hillshire Farm® Smoked Sausage products using the Target Cartwheel app!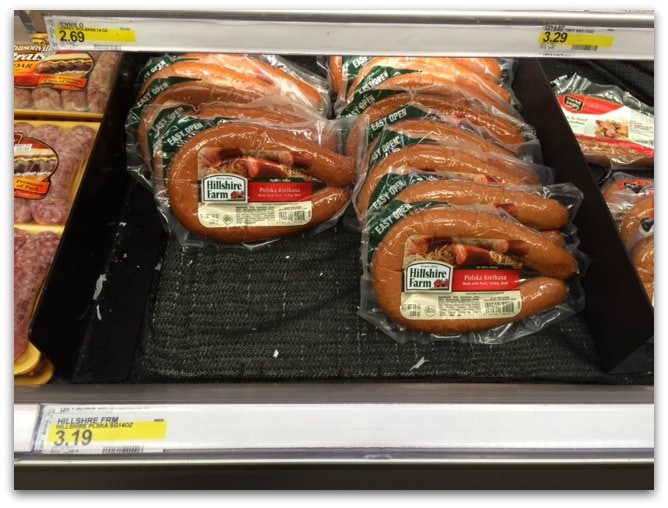 I found the Hillshire Farm Smoked Turkey Sausage right at the end of the isle where you find bacon and sausage.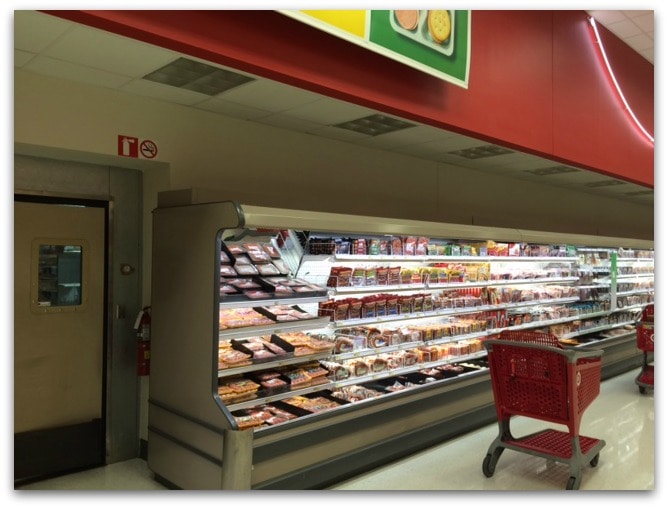 Italian Rigatoni with Smoked Sausage and Sundried Tomatoes
Ingredients
1 package Hillshire Farm® Smoked Turkey Sausage, sliced
2 Tbs extra virgin olive oil
1 Tbs minced garlic
1- 8.5 ounce jar sundried tomatoes in oil, julienne-cut
1 bunch fresh basil, chopped
1 box Rigatoni pasta
Optional: grated Romano cheese
Directions
Prepare pasta al dente according to directions.
Add olive oil to pan over low heat and sauté garlic until fragrant. Minced garlic is the smallest form of garlic, so it will easily burn which produces a bitter taste. You only need to cook minced garlic for about 3 to 4 minutes.
Add sausage to pan.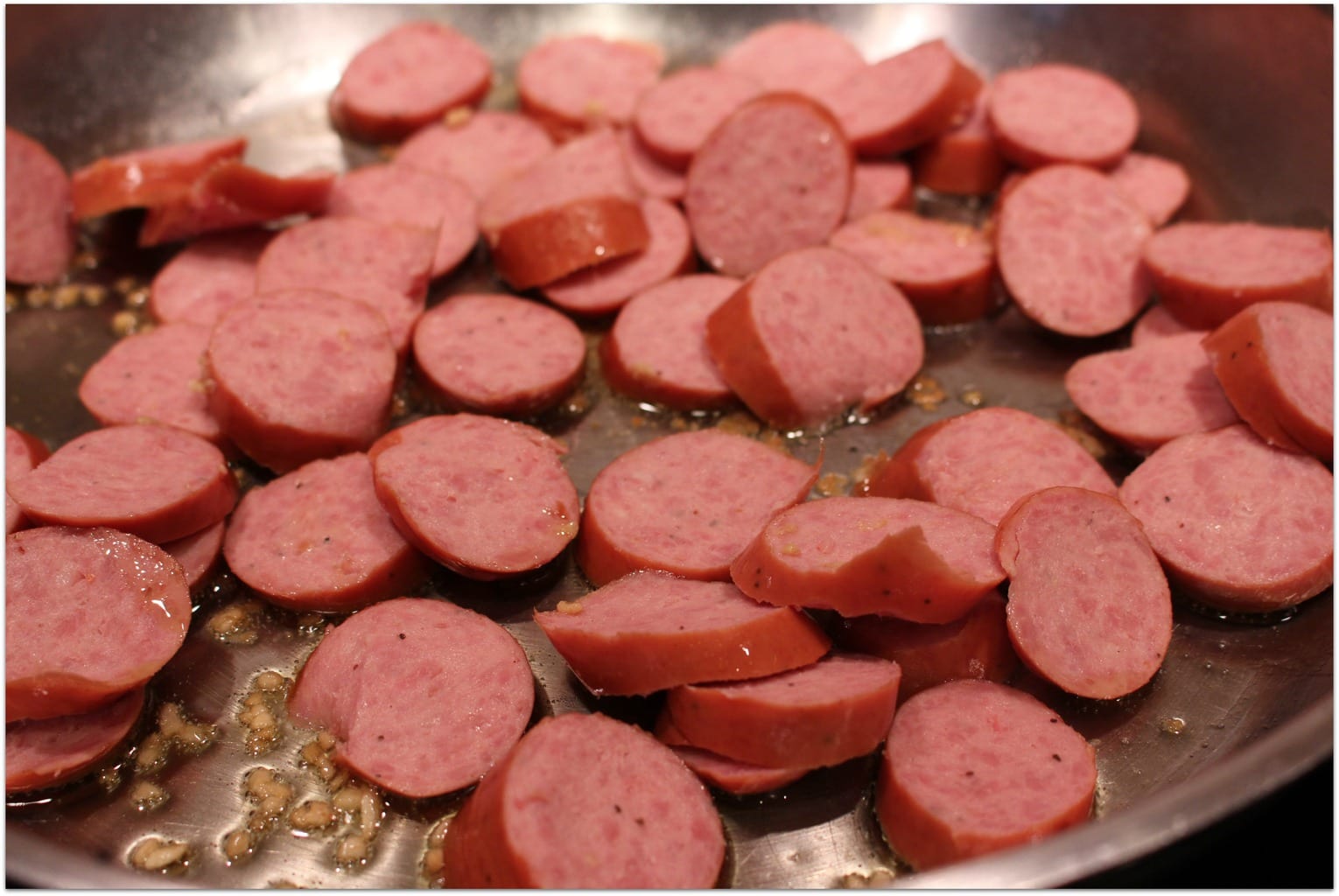 Turn up heat to medium low, and cook until sausage is slightly browned and crispy.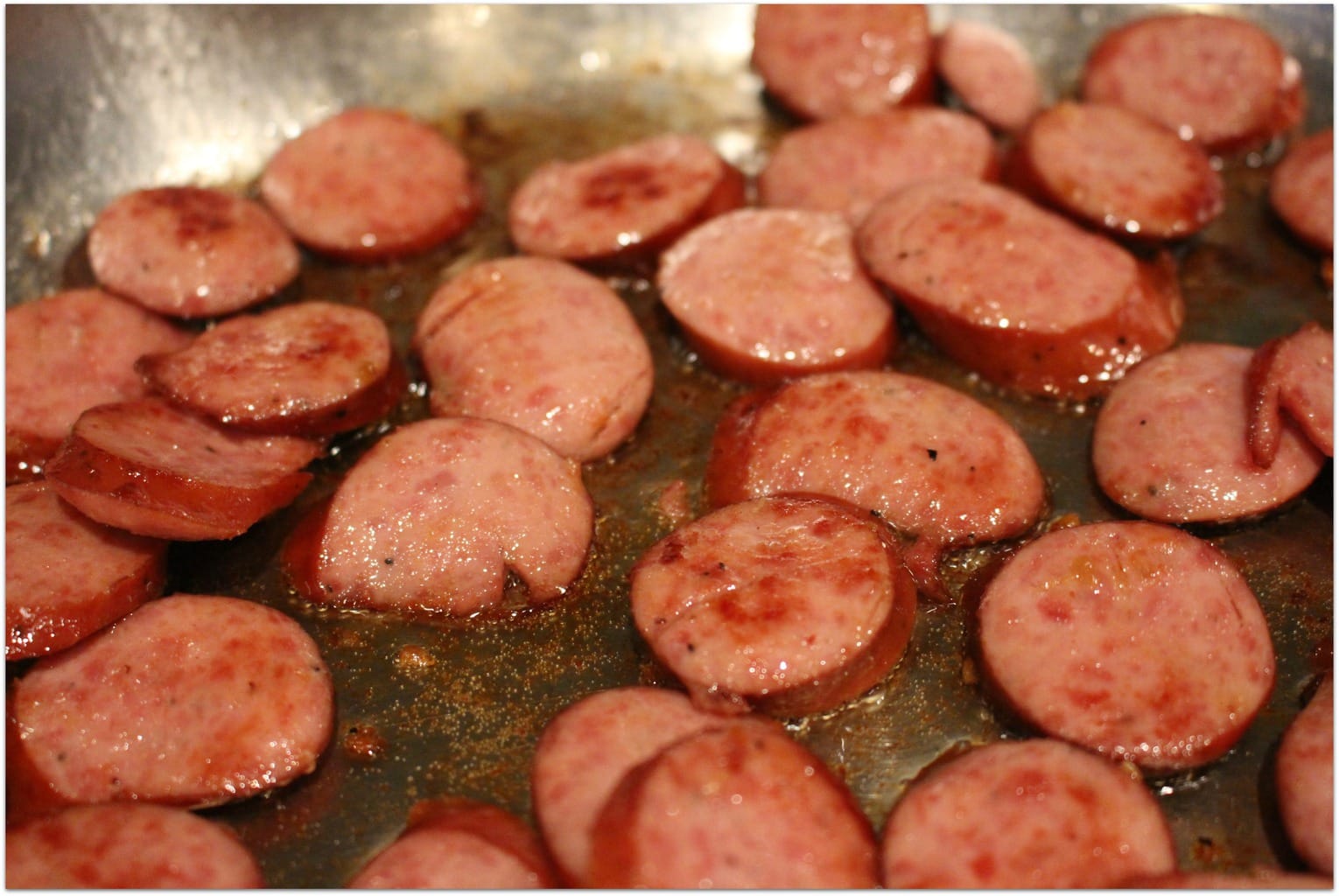 You will want to stop right there and pop those little bits of deliciousness in your mouth. Don't do it. This meal will be worth the wait.
Once sausage is done, add the jar of sundried tomatoes, including the oil. Sauté until the tomatoes are warm.
Add pasta to pan with the sausage and tomatoes and mix well.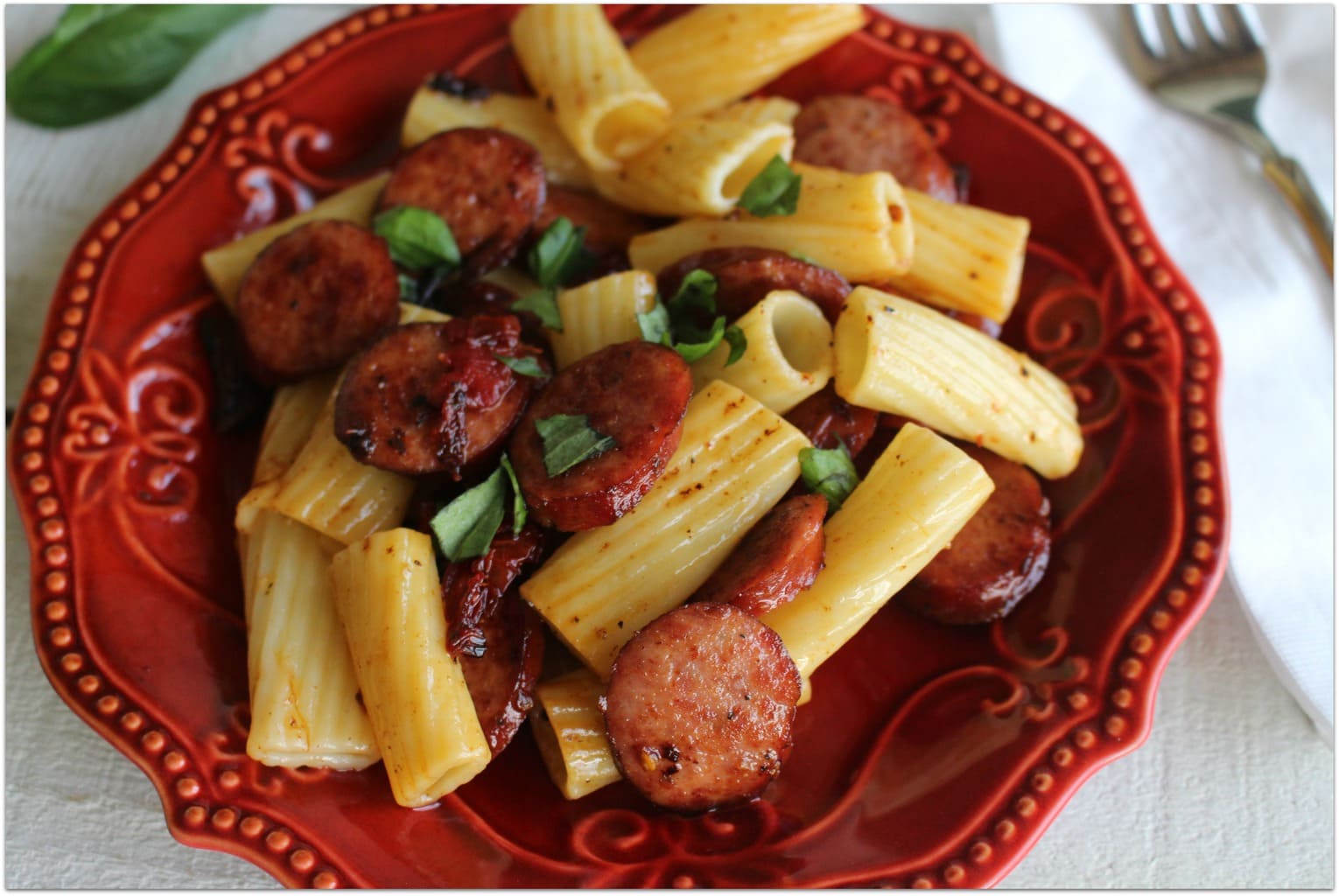 Sprinkle with fresh basil and Romano cheese if desired. We loved this meal so much. I hope you do, too.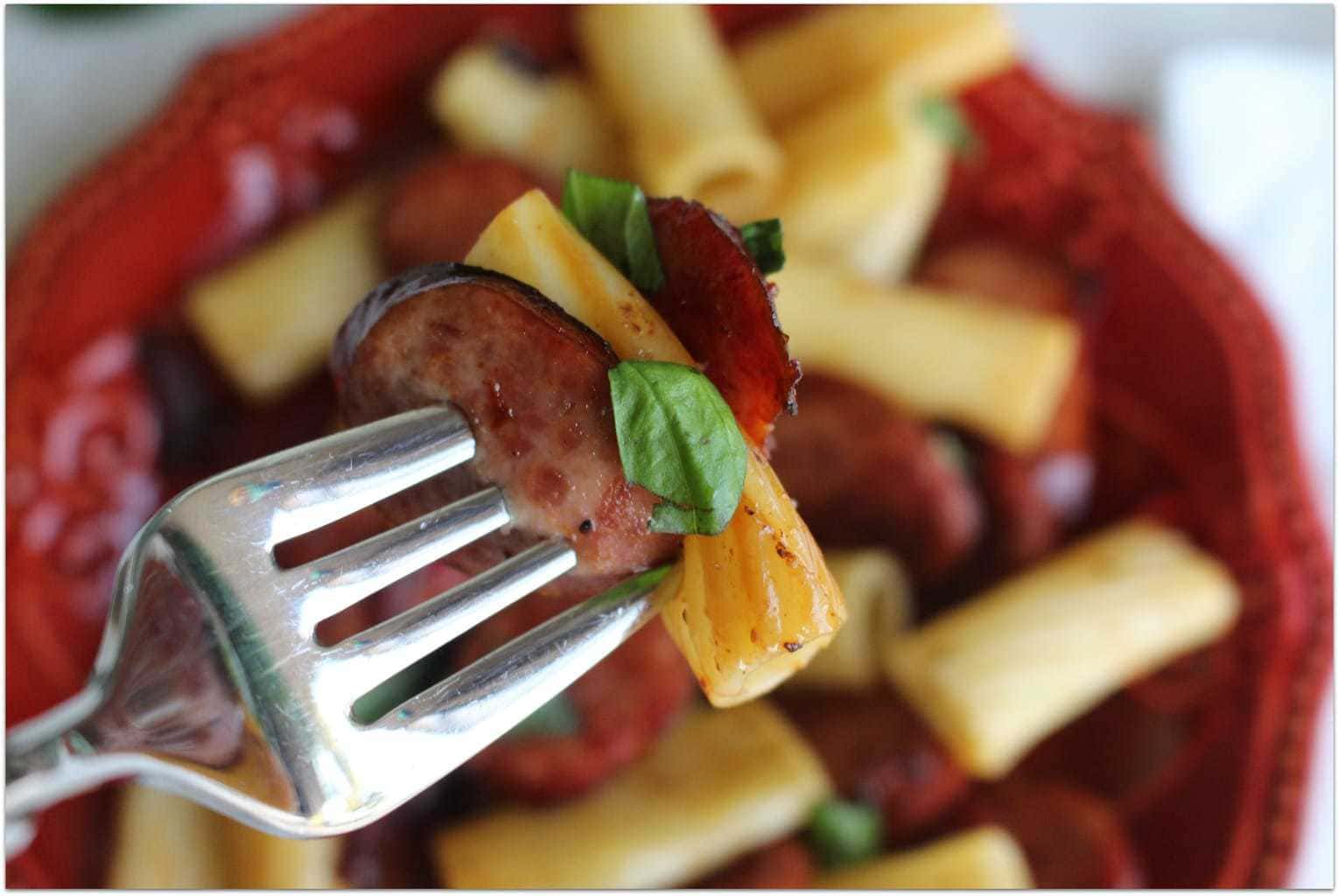 I can't wait to try some other recipes with Hillshire Farm® smoked sausage. With so many varieties to choose from, the possibilities are endless. I'm thinking of trying the Beef Polska Kielbasa Sausage with rice for dinner this weekend. Doesn't that sound good?
Remember, I picked up all these ingredients right at my local Target, and saved using the Cartwheel app! Download the app before you go so you can see what other savings you can take advantage of while you're there. Come back and share what you made with Hillshire Farm® smoked sausage!
This is a sponsored conversation written by me on behalf of Hillshire Farm®. The opinions and text are all mine.