We've gathered the best skinny Margarita recipes for you so you don't have to go searching when you want a low-cal cocktail. You're welcome!
Dieting is no fun, but knowing you can have a cocktail and not stray too much from our plan makes it better.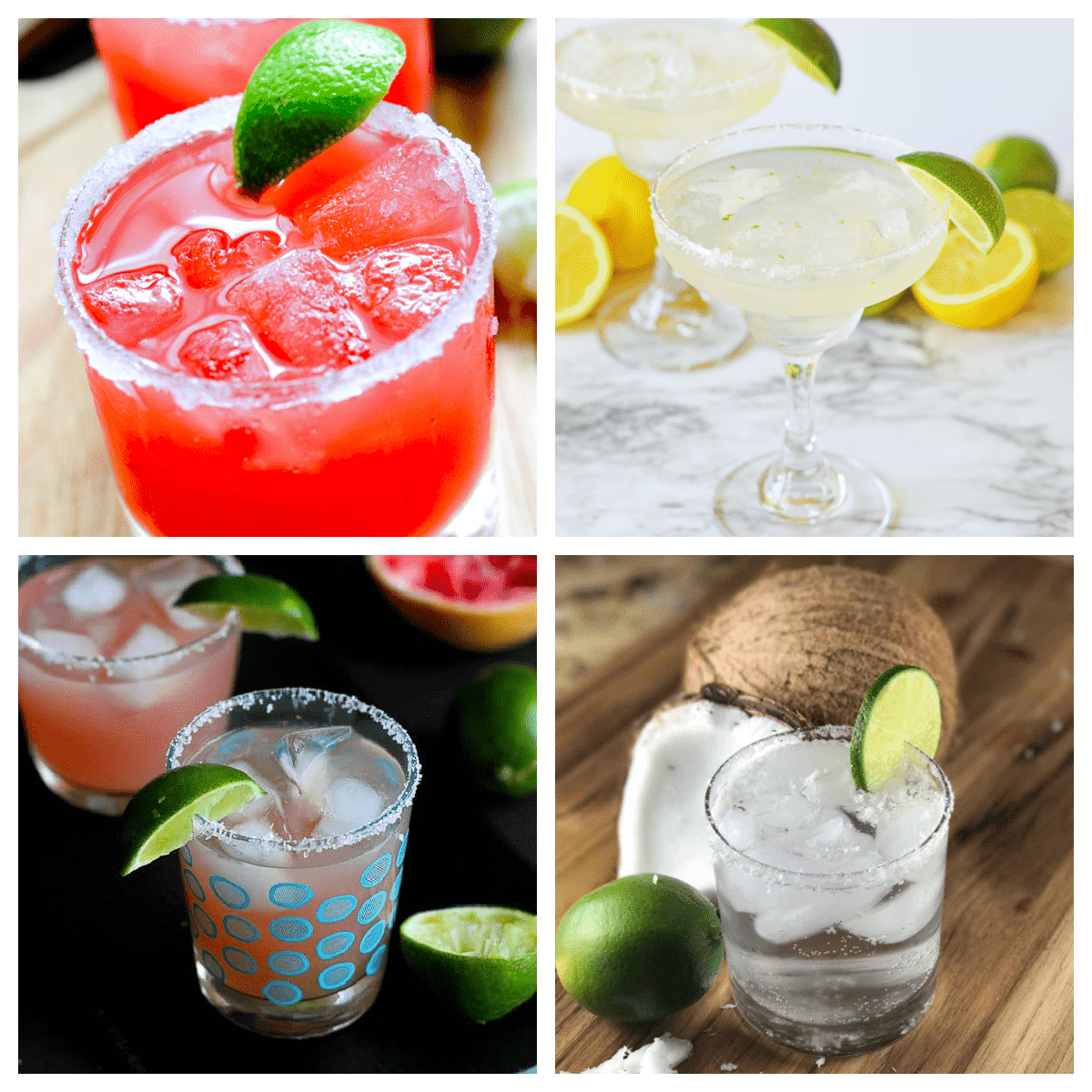 It's nice to unwind at the end of a week with a cocktail. A margarita makes a great party cocktail, too.
If a bunch of your friends are also watching their weight, just think how excited they will be if you show up with ingredients for a few of these skinny margarita recipes! And hey- use those fancy glasses- it's your girlfriends!
Remember to add fruit and serve it up in a pretty glass. It always makes it more fun when it feels like a celebration!
Have friends that don't drink or kids at the party? Simply leave out the alcohol! These recipes make delicious virgin drinks, too!
If you happen to be on Weight Watchers, you'll notice some of these drinks have Points listed. Serve the cocktail with some Weight Watchers snacks and your party will be complete!
And if you want to make things easy once in a while (who doesn't?!) pick up some of these zero calorie margarita mixes.
Recipes for Skinny Margaritas
Refreshing Vodka Margarita
Love a good margarita but not a fan of tequila? We've got you! This Vodka Margarita has the fruity flavor of a margarita without the taste of tequila.
Check out this recipe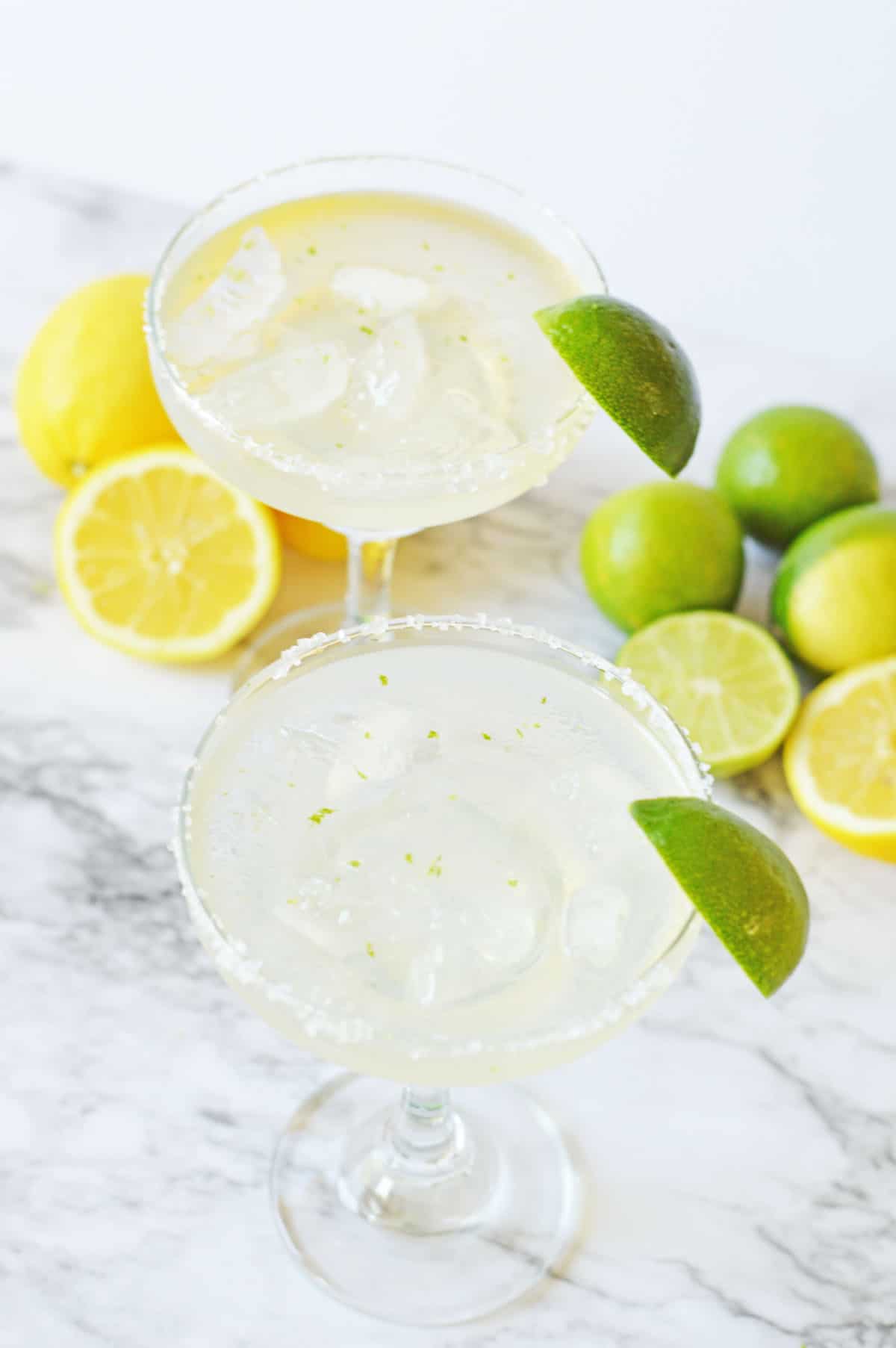 Watermelon Margaritas
This delicious margarita is perfect on a summer day, and it's just 7 WW SmartPoints.
Check out this recipe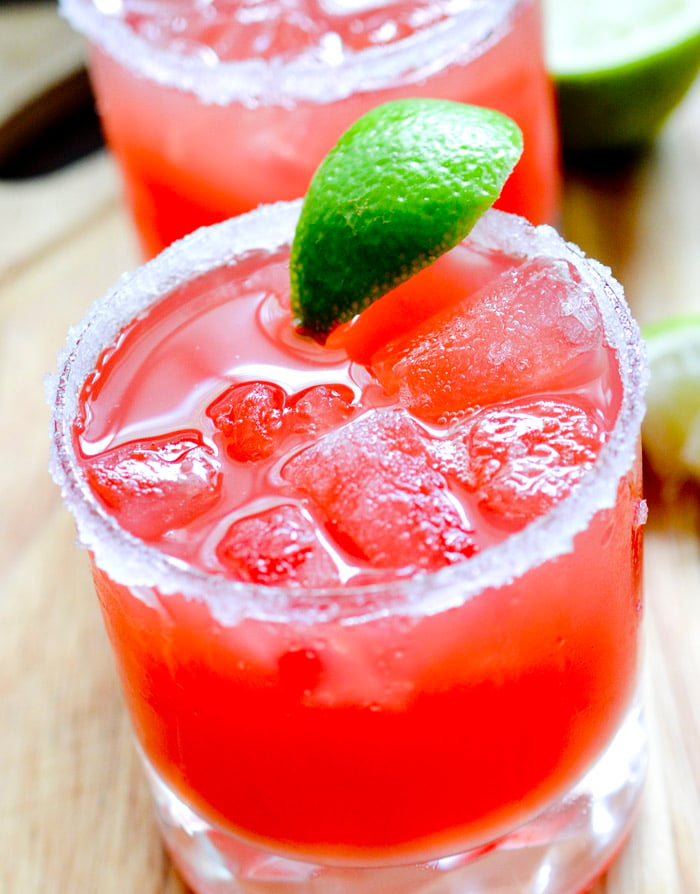 Weight Watchers Coconut Margarita
This easy Weight Watchers Coconut Margarita recipe is a refreshing, low calorie cocktail. You can change up the flavors easily by using your favorite La Croix in place of the coconut. Some call it Ranch Water, a Super Skinny Margarita, or a NorCal Margarita. Whatever you decide to call it, I know yo…
Check out this recipe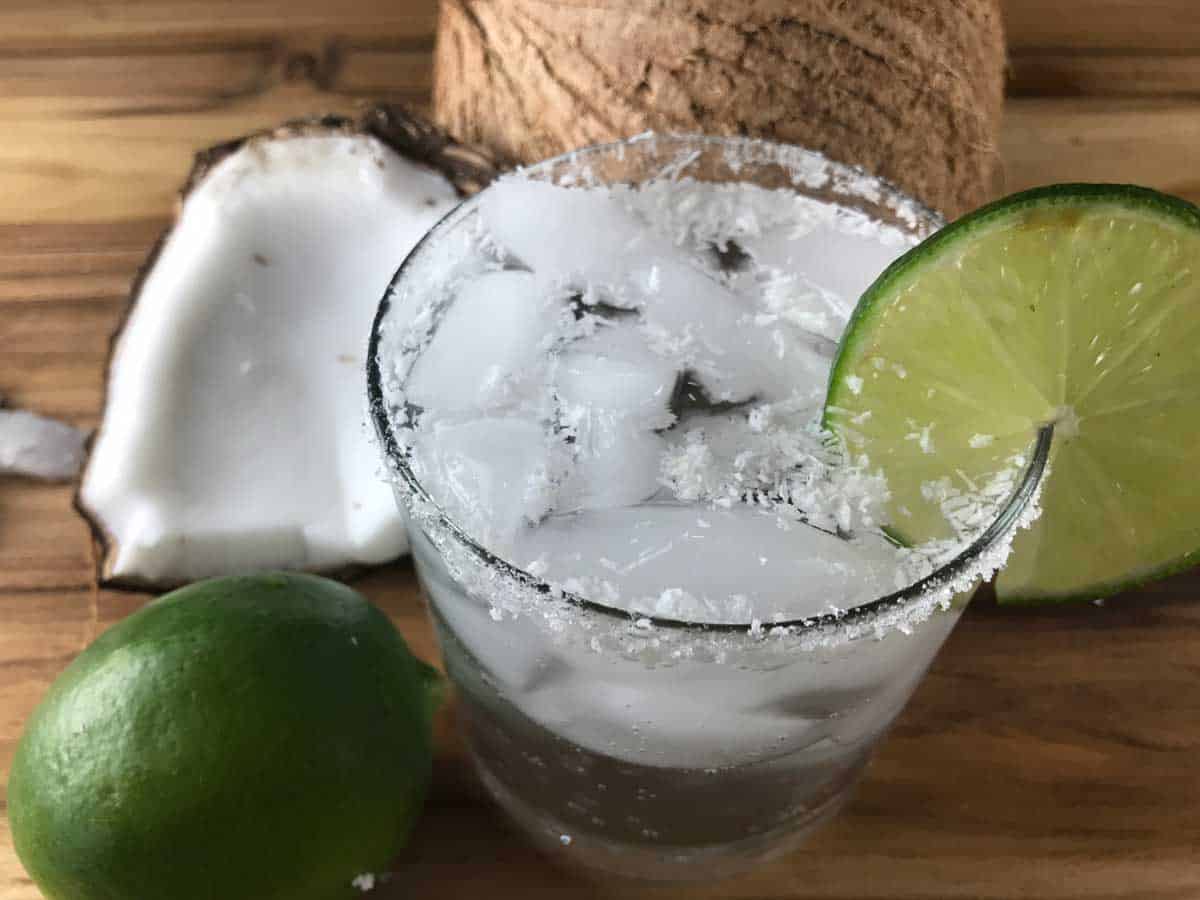 The Best Skinny Beer Margaritas
Grab a pitcher and get ready to make the most incredible margaritas you've ever had at home!
Check out this recipe
Spicy Jalapeno Margarita
Spicy Jalapeno Margarita is an easy recipe to enjoy the best sweet and spicy margarita. Choose your favorite version - skinny, fruit, frozen, or in a pitcher.
Check out this recipe
Pink Grapefruit Margarita Recipe
This refreshing Pink Grapefruit Margarita is perfect for holiday celebrations, summertime sipping and even baby showers. There's no fake stuff in this drink…all fresh juices!
Check out this recipe
Skinny Raspberry Margarita - Eat Yourself Skinny
This was FANTASTIC!! I was in the mood for a cocktail and still had a bottle of my Skinny Girl Margarita mix in the fridge so I decided to try a new flavor. I threw in some Crystal Light Raspberry mix that I had on hand with some ice and VOILA! Super easy and oh so healthy! […]
Check out this recipe
Skinny Margarita
If you're celebrating Cinco De Mayo with cocktails, here's a lighter skinny margarita recipe. Serve this on the rocks, Olé!
Check out this recipe
Copycat Applebee's Perfect Margarita Recipe
This isn't just the restaurant's popular drink, it's also a perfect margarita recipe. It has just the right proportions for great flavor!
Check out this recipe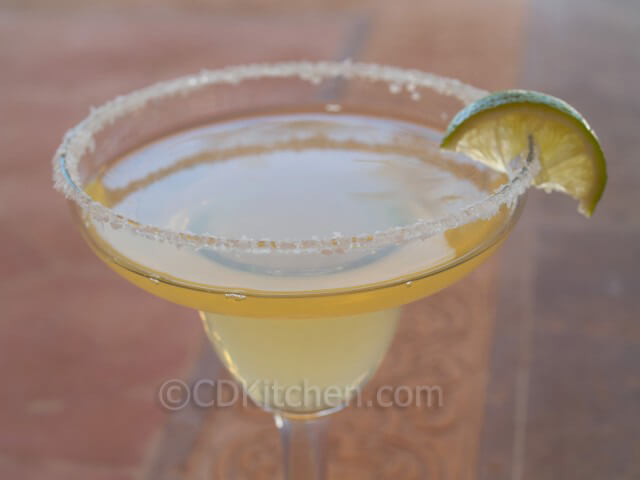 The perfect ending to any party is dessert, and I've got a long list of Weight Watchers desserts, too! Choose from these Weight Watchers cupcake recipes or Weight Watchers cookie recipes and your guests will thank you for the perfect party!
Like our content? Follow us on Pinterest!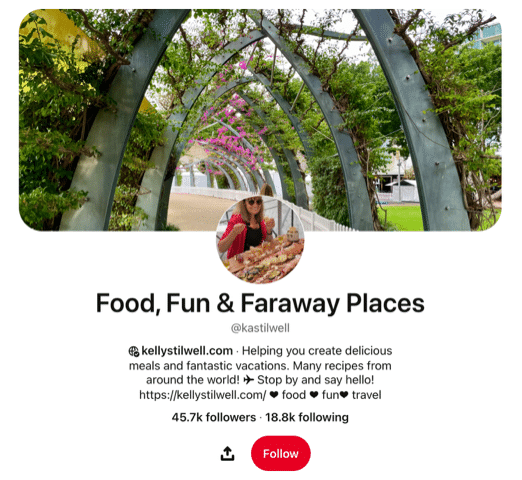 More Cocktail Recipes