Looking for an easy romantic dinner for two? We've got you covered with delicious Balsamic Pork Chops, Smashed Potatoes and Brown Buttered String Beans. Add a small salad and a bottle of wine and you're set!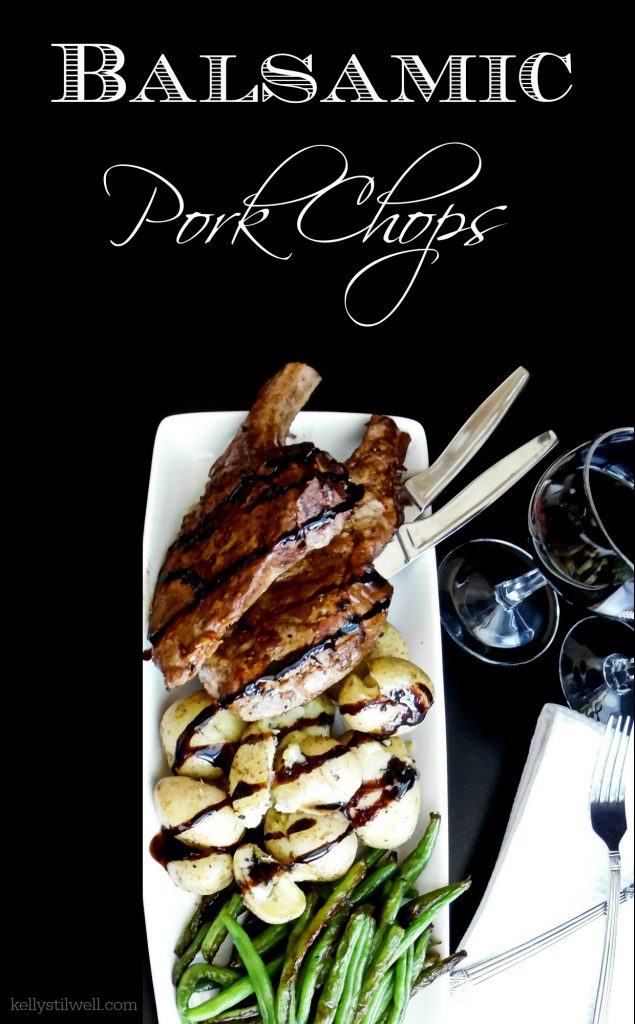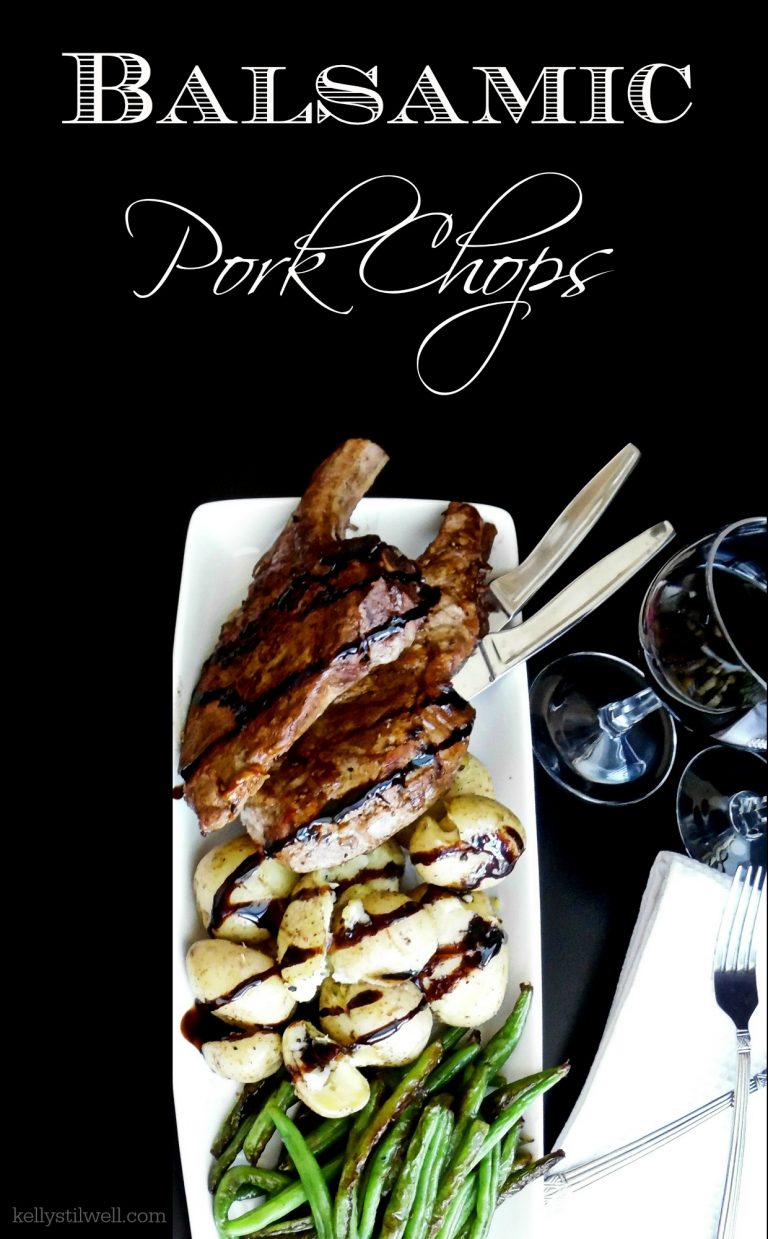 What You Need
Ingredients
2 – 4 Pork Chops (or Veal Chops)
Salt & Pepper
Oil
2 Shallots – chopped thin
⅔ Cup Balsamic Vinegar
2 teaspoon Raw Sugar
How to Make It
Heat oil in sauté pan – add salt and pepper. Add shallots and stir one minute on medium heat. Lay pork chops barely touching one another over shallots.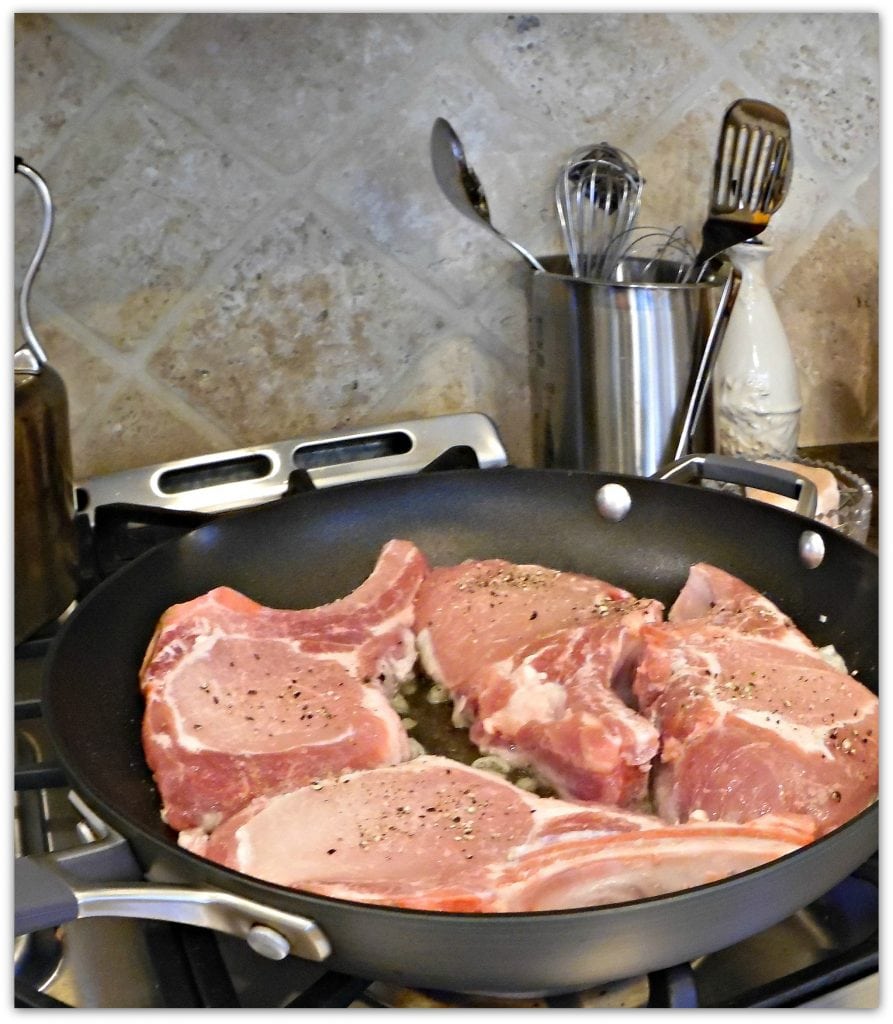 Cook and turn only 1 time so it is braised evenly. Transfer meat to platter. Using wooden spoon stir drippings with shallots, add balsamic vinegar and sugar and stir. Cook until starts to thicken (about 2 minutes). Return chops to pan and cook 2 minutes, turn and cook an additional minute. Remove from heat. Plate and drizzle with sauce. Serve immediately.
This romantic meal is best served with a nice, smooth Bordeaux wine. A chocolate dessert would make the perfect ending!