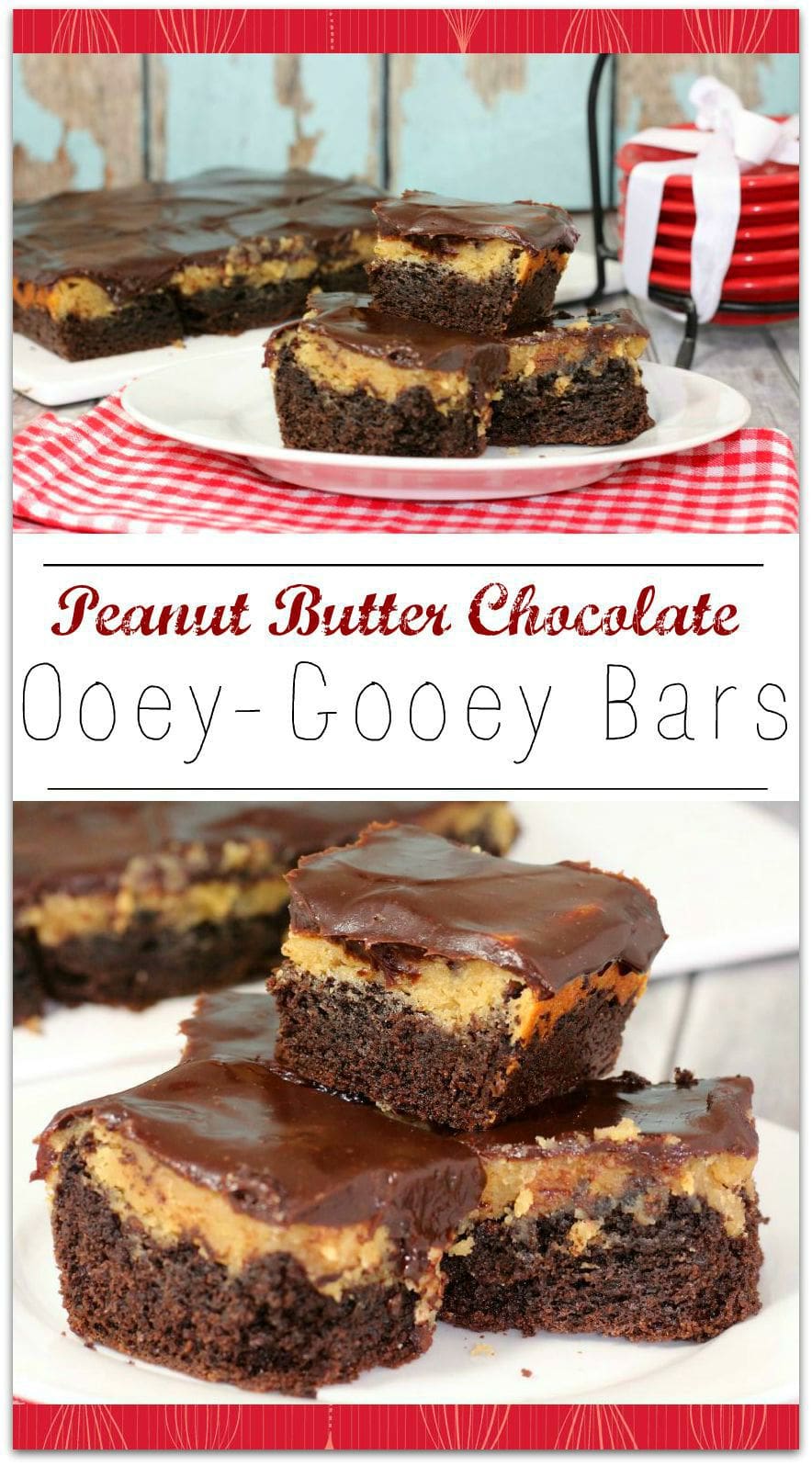 I adore chocolate, and when you throw peanut butter into the mix? I'm sold! These bars are really rich, so just a small piece is all you'd need to take care of that sweet tooth craving. My husband would disagree and go for a big piece! And can you imagine this warm with a little vanilla ice cream? And they are so easy to make using boxed Cake Mix!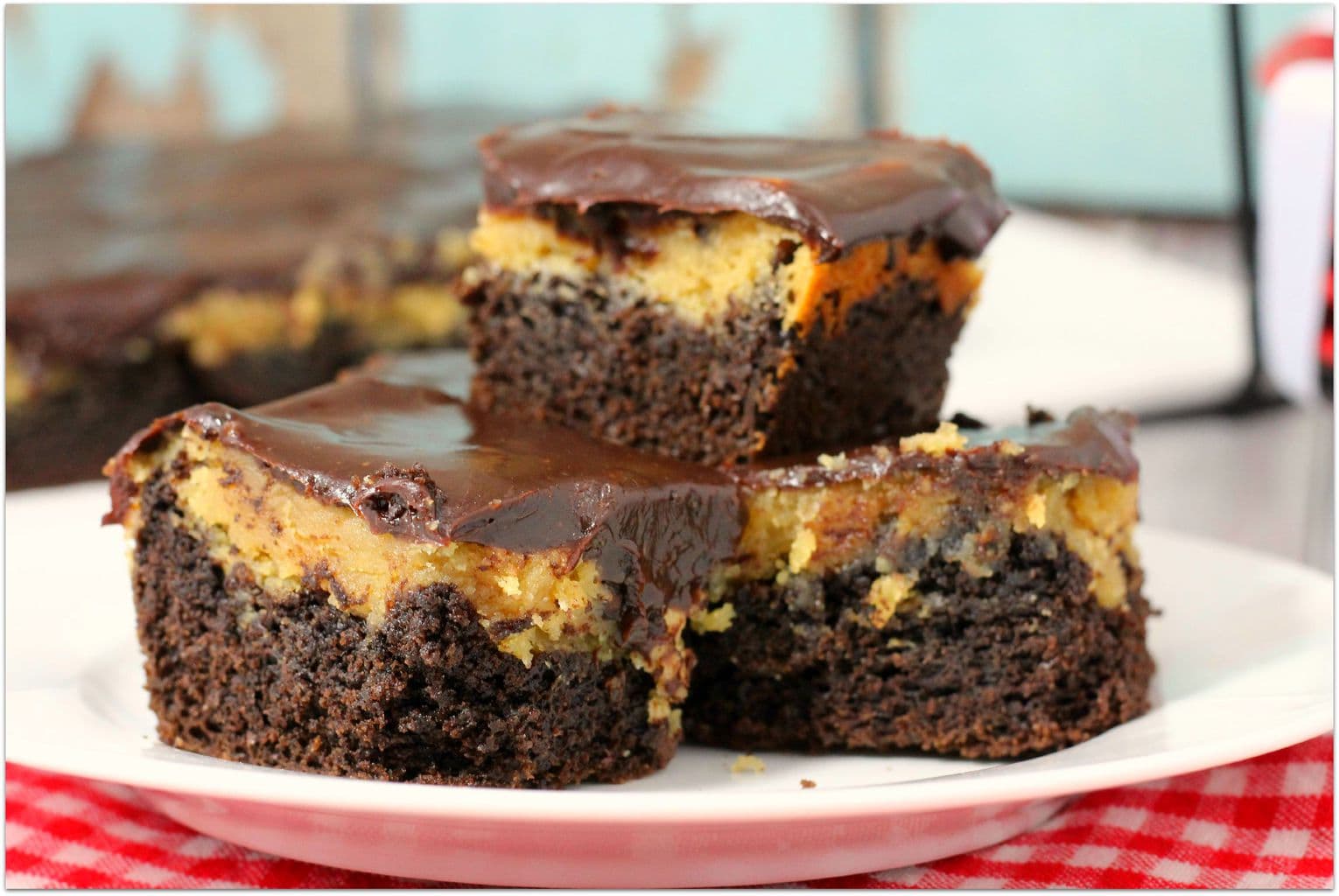 Peanut Butter Chocolate Ooey Gooey Bars
Bar Recipe
Ingredients
1 box chocolate cake mix
1 egg, room temp
8 TBSP unsalted butter, melted
Bar Directions
-Preheat oven to 350 degrees.
-Grease a 9 X 13 baking pan with a  baking spray.
-In a medium bowl add the cake mix, egg, and butter beating well with an electric mixer.
-Using your hands pat the mixture into the bottom of the pan.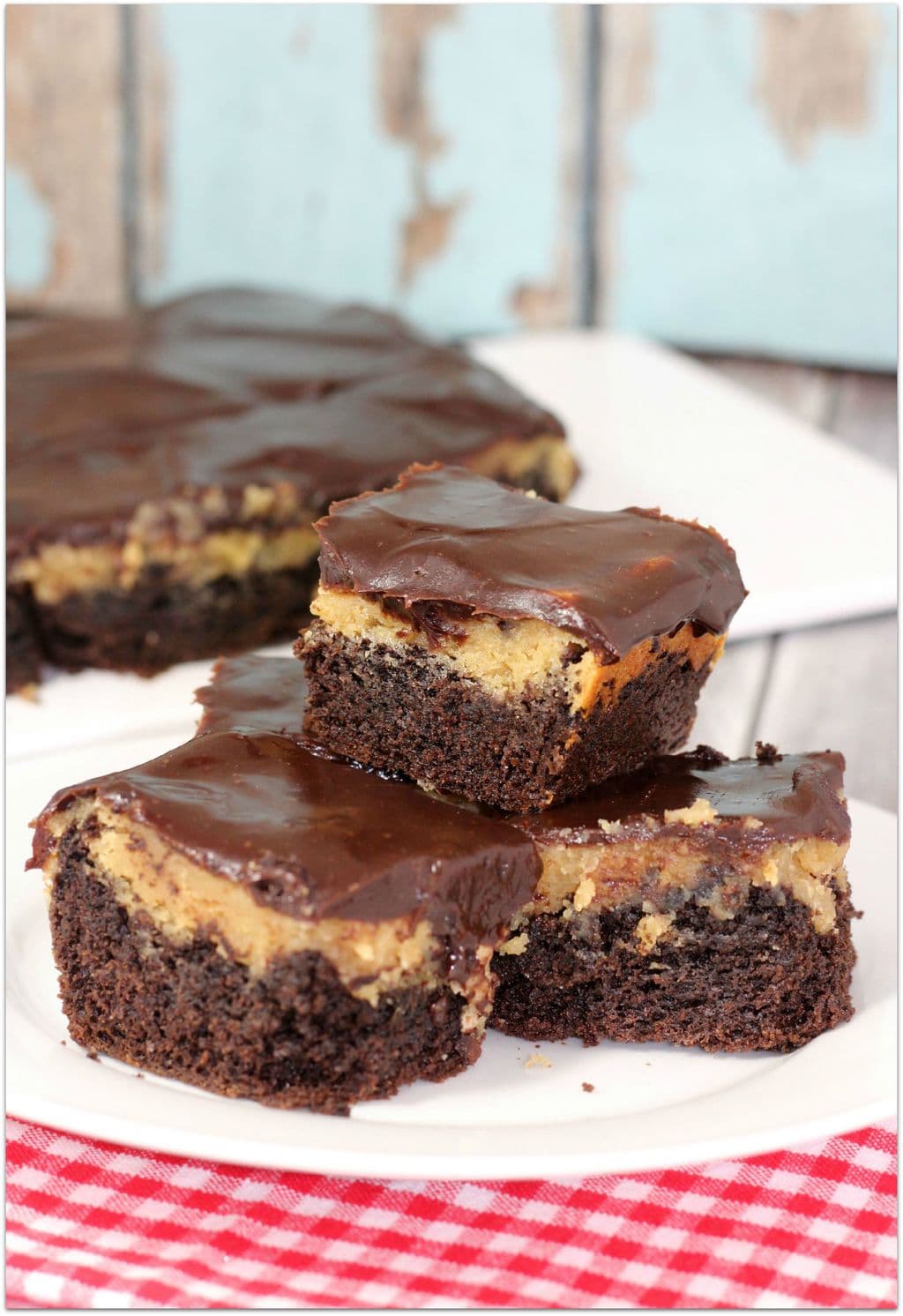 Filling Recipe 
Filling Ingredients: 
1 Package soft cream cheese
1 C creamy peanut butter
3 eggs, room temp
1 tsp vanilla
8 TBSP unsalted butter, melted
16 oz powdered sugar
Filling Directions
-Beat cream cheese and peanut butter together with a Hand Mixer until smooth.
-Add in eggs, vanilla and butter beating all together.
-Add in powdered sugar, beating well.
-Using a spatula spread this mixture over the unbaked cake batter.
-Bake at 350 degrees for 40- 50 minutes. **Either way, be sure to check the bars about 10 minutes before. Different brand/model ovens may have slightly different temperature results.**
-Allow to cool in pan slightly before adding the chocolate topping.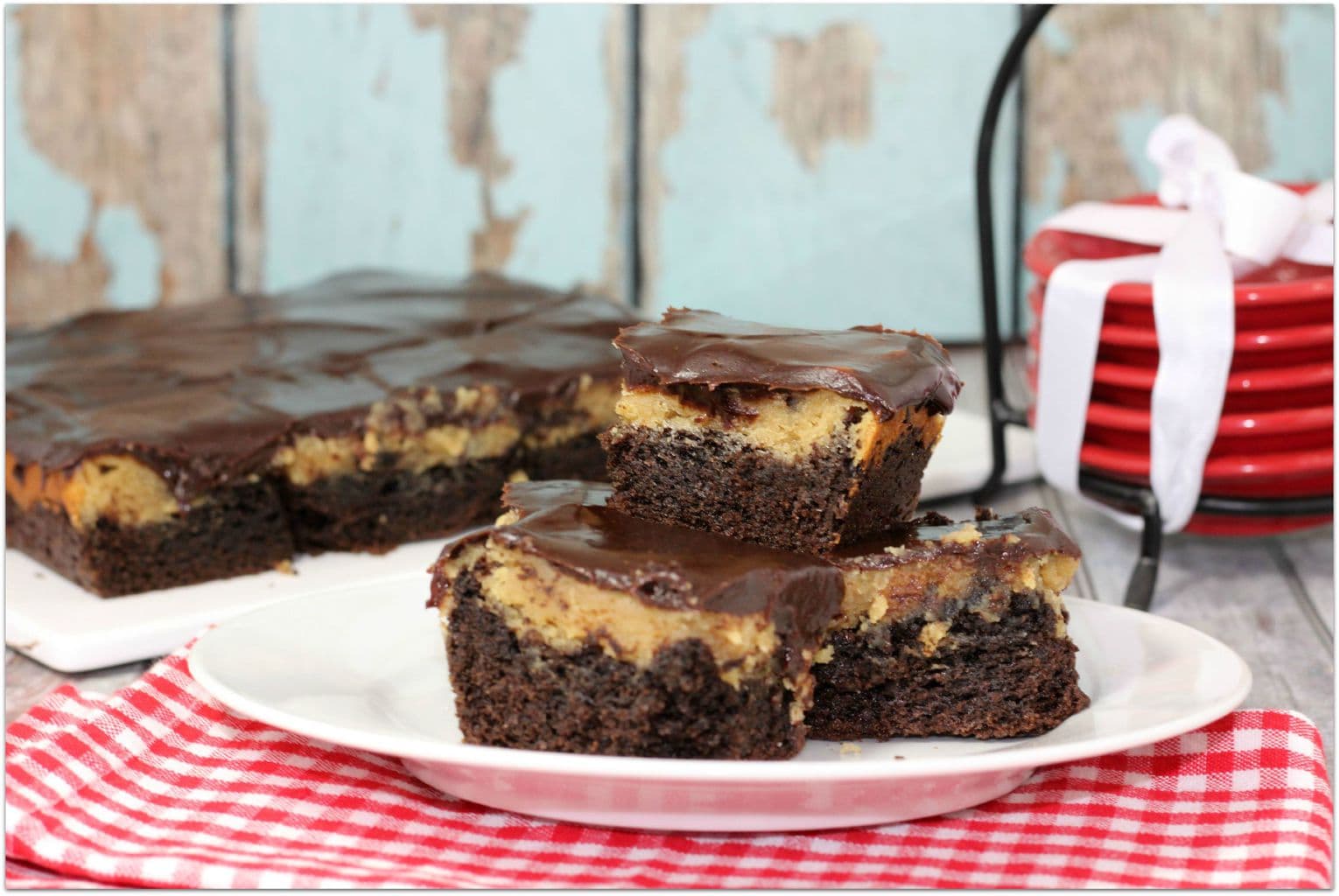 Chocolate Ganache Recipe
Ganach Ingredients 
1 package of semi-sweet chocolate chips
1 1/2 C heavy whipping cream
Ganache Directions
-Using a Double Boiler
, bring water to a boil. Remove from heat.
-Pour in the heavy whipping cream bringing to a simmer.
-Put chocolate chips in a bowl.
-Pour the heated heavy whipping cream over the chocolate chips.
-Make sure that the heavy cream covers all of the chocolate chips.
-Allow time for the chocolate chips to melt.
-Using a whisk gently whisk to incorporate the melted chocolate with the heavy whipping cream.
-Spread over the Ooey Gooey cake using a spoon or a spatula.
-Allow to cool before cutting into bars.
Looking for more chocolate recipes? Try these Mouse-Filled Cookie Cups or Chocolate Covered Pretzel Cupcakes!