Doesn't the thought of a coconut brown sugar scrub just make you want to head right to the shower?
For someone who flies a lot, this sugar scrub is a lifesaver for keeping my skin hydrated. I couldn't believe how dry my skin was after flying to France earlier this year for a Viking River Cruise.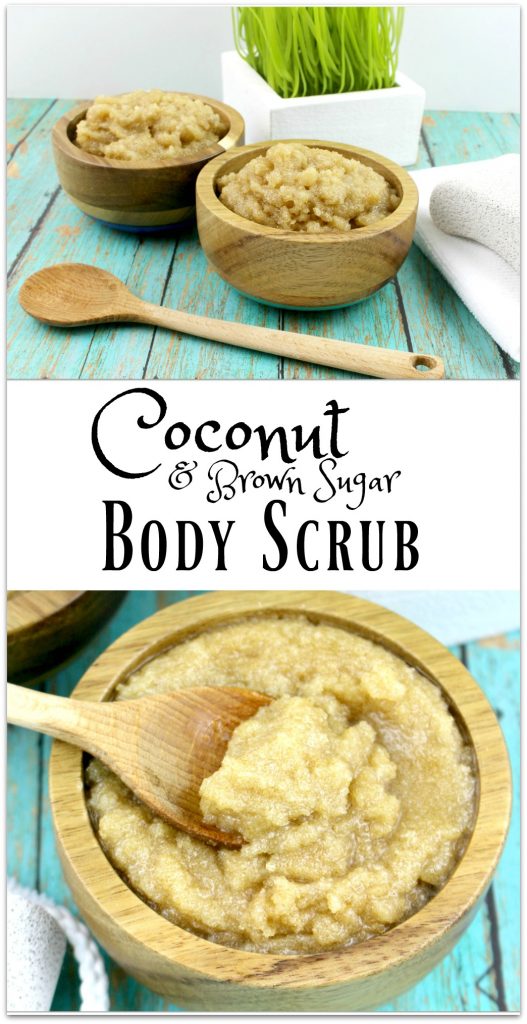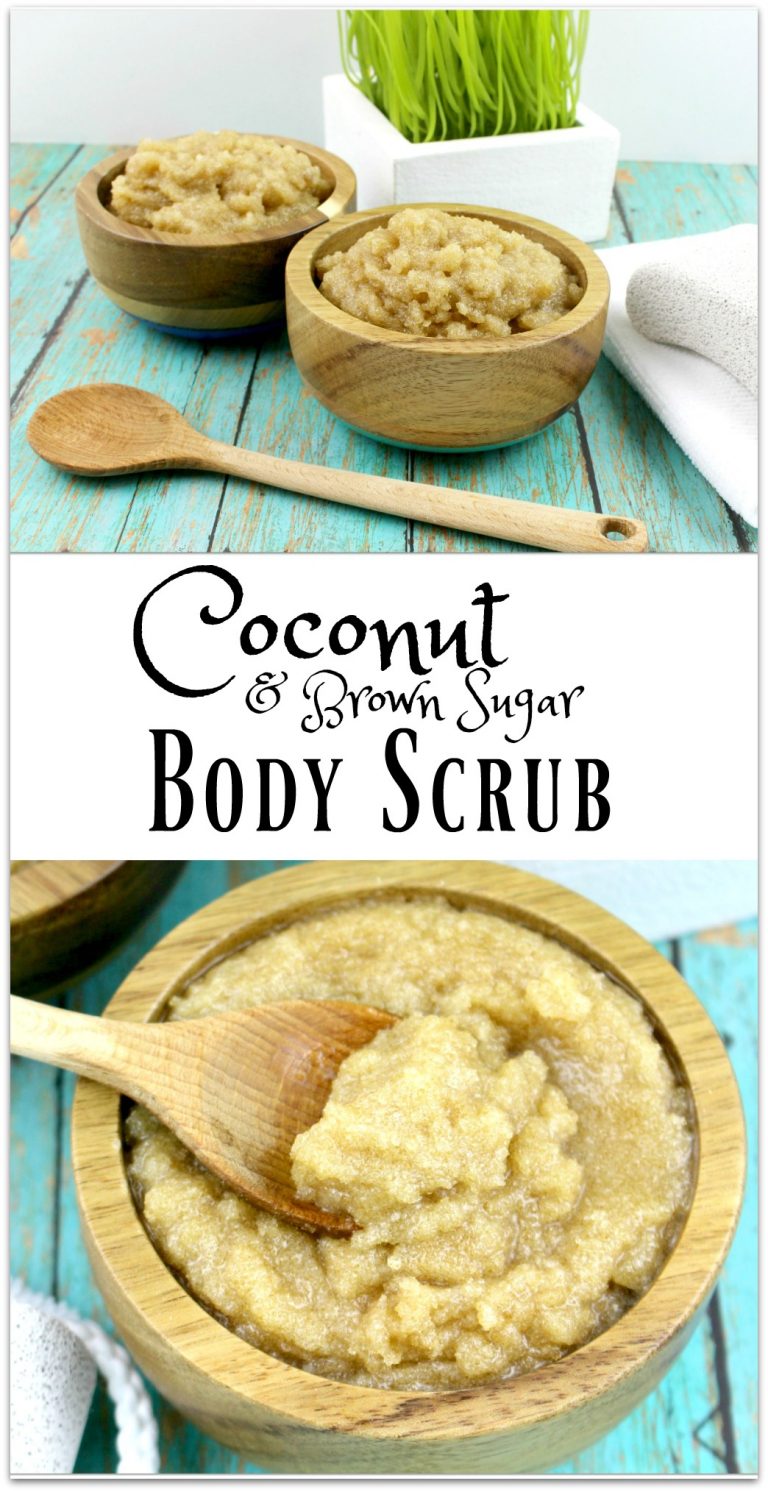 How many of your girlfriends would love to receive a homemade gift from you for Christmas or a birthday? It may not seem like Christmas is around the corner, but I'm already seeing Halloween decor in the stores.
It seems like once the kids are back in school, the days go by so quickly and I'm never prepared!
I'm thinking about hand-made gifts for my girlfriends this year, and this is an easy one I know they will enjoy!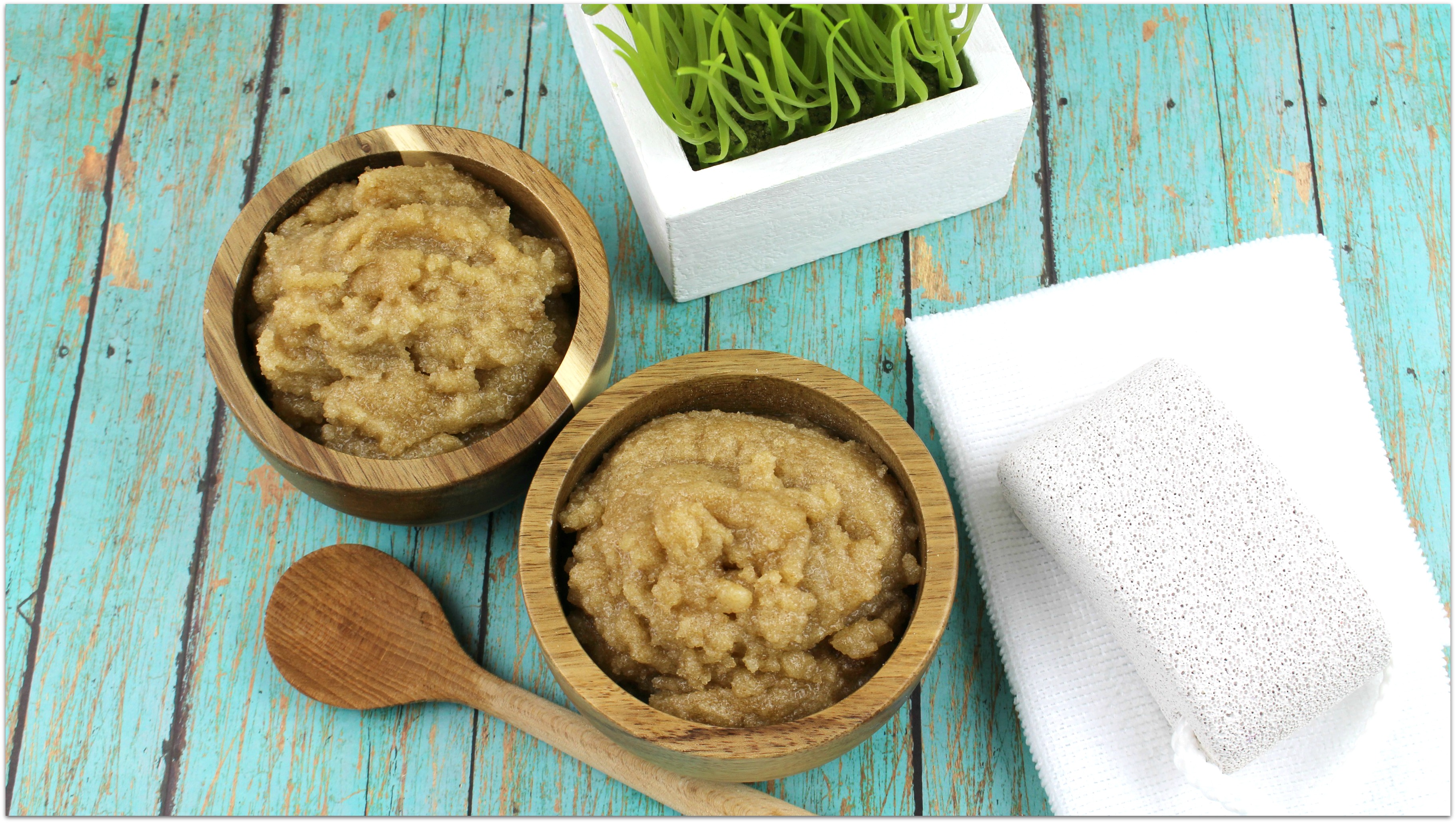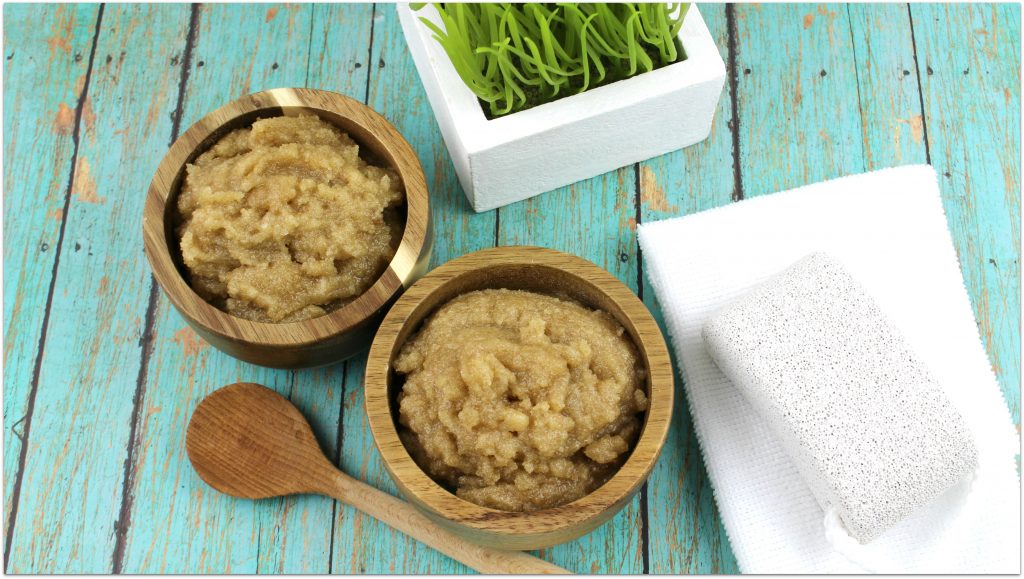 Benefits of Brown Sugar Body Scrub
There are actually a lot of benefits of sugar scrubs.
It's the most natural way to exfoliate, getting rid of all that dead skin.
It makes your skin feel amazingly soft.
The rubbing action of applying the scrub increases the blood flow to your skin's surface.
Because sugar is a natural humectant, it actually draws moisture from the air into the skin.
As the ingredients in this sugar scrub are all natural, you don't have to worry about it clogging your pores.
Sugar also contains both glycolic acid and alpha-hydroxy acid which will help to maintain the right oil balance for your skin.
Adding the coconut oil just increases the reasons for using this scrub on a regular basis.
Who knew there were so many benefits to using a sugar scrub?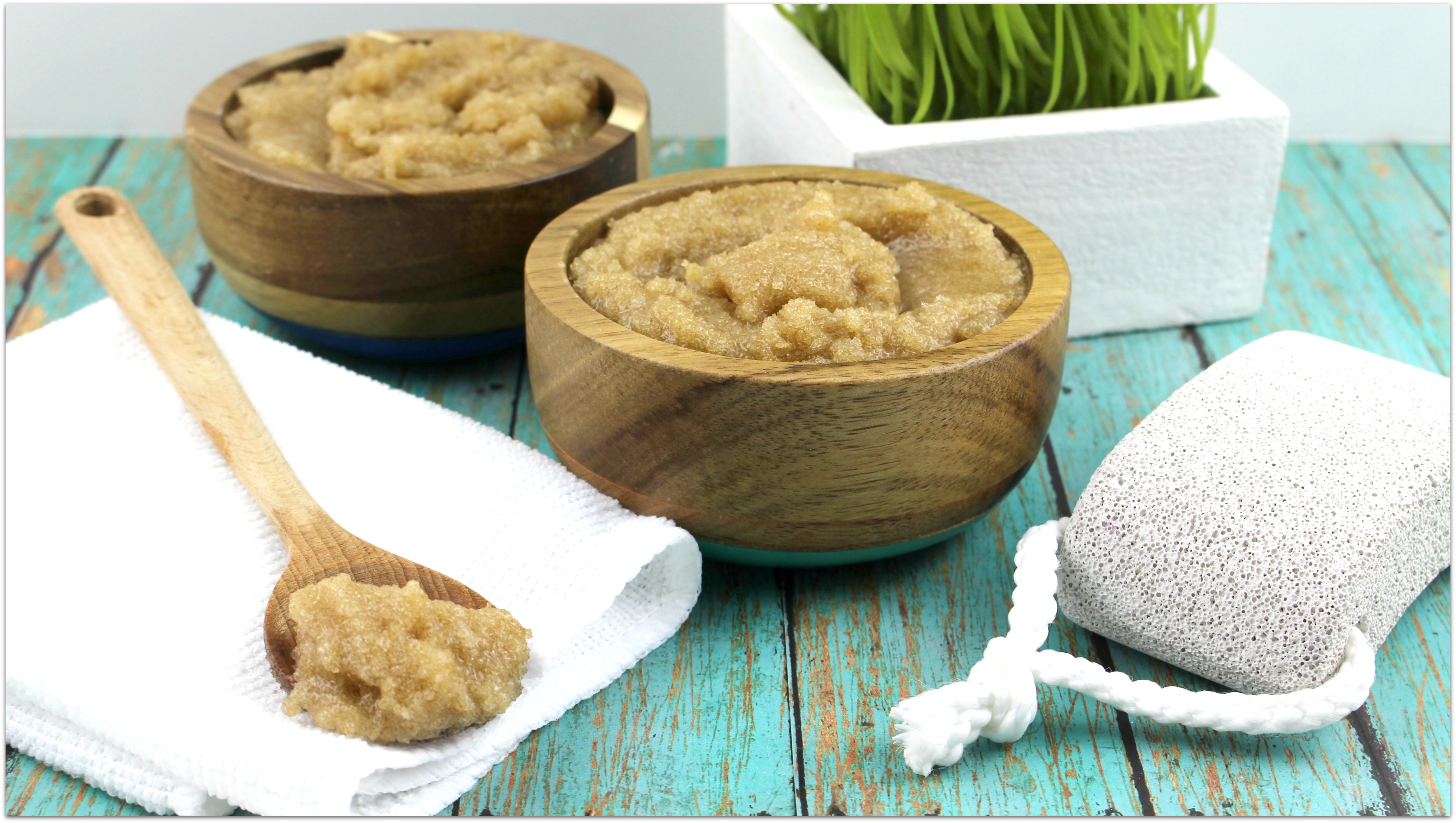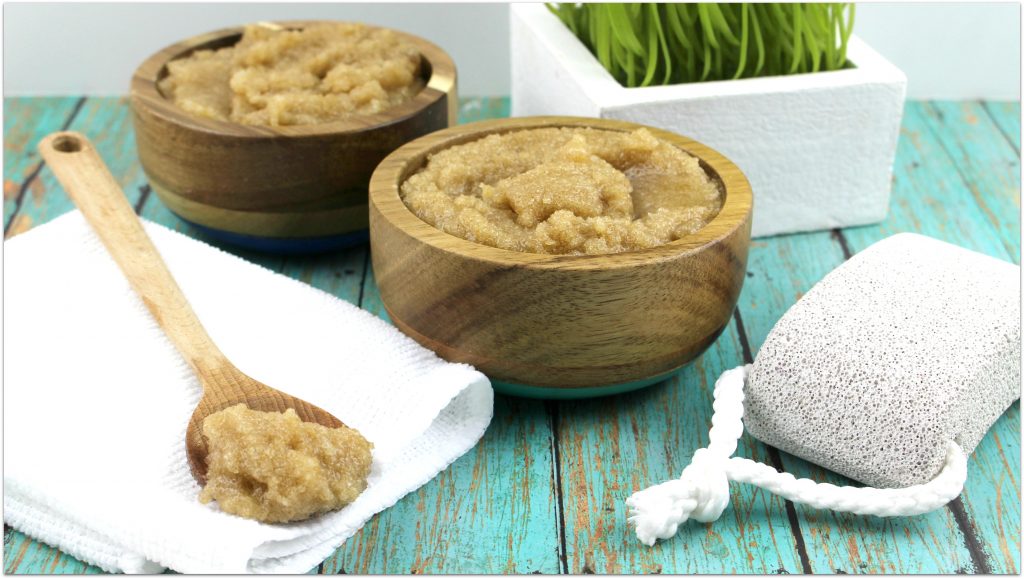 Think sugar scrubs are only for women? Think again! Sugar scrub can soften even the most calloused of hands! And if he's going to be touching you, it's always nice that he's doing it with softer hands, right?
Coconut Brown Sugar Body Scrub
What You'll Need
2 cups brown sugar
1 cup granulated sugar
¾ cup coconut oil
1 teaspoon coconut extract
Optional- 2 drops Vitamin E oil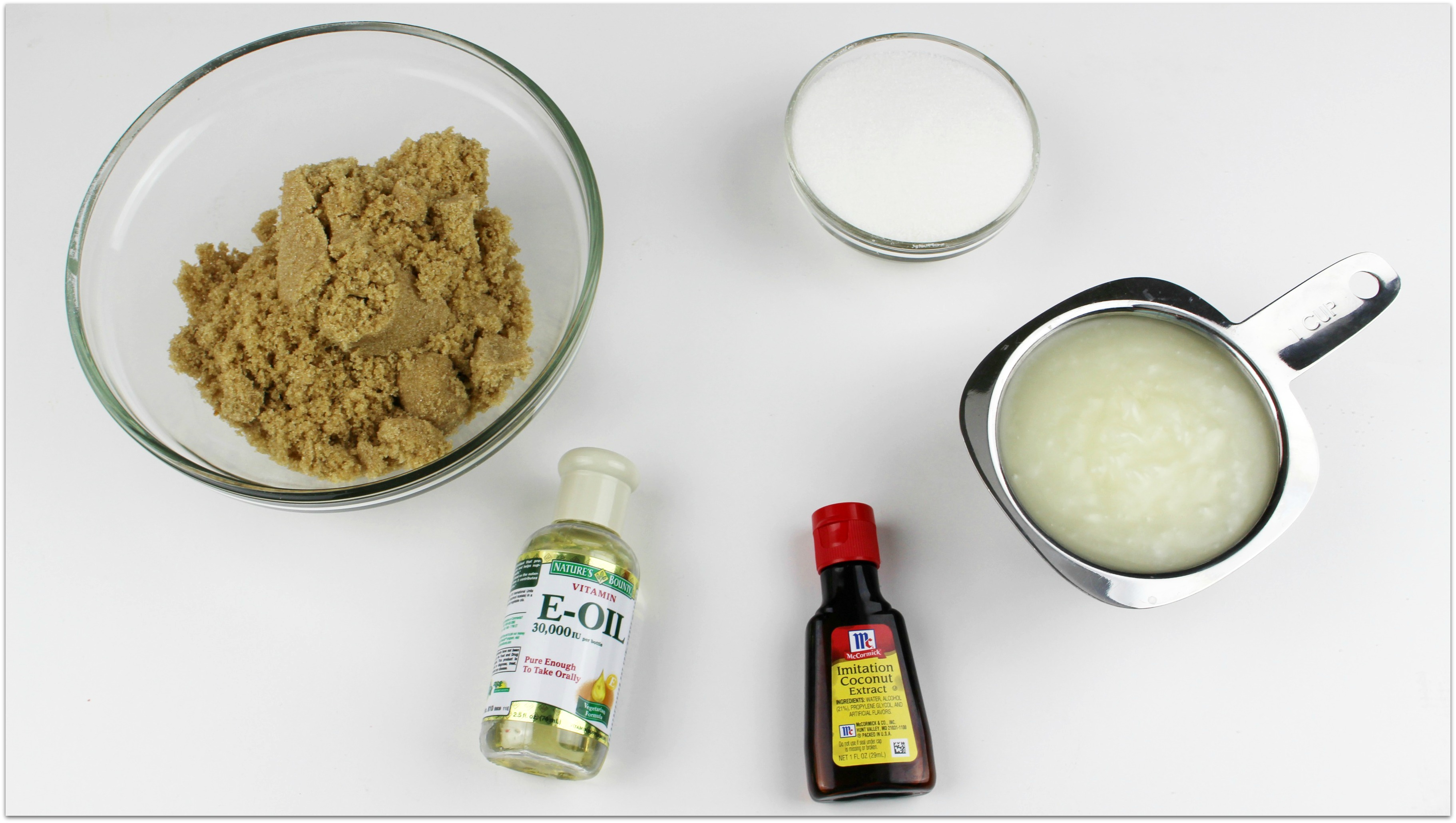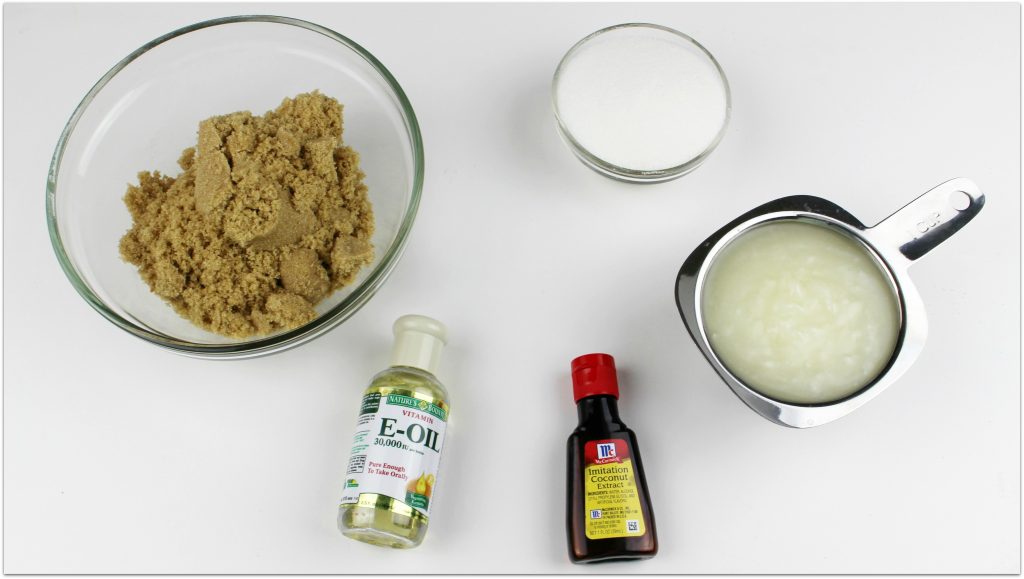 How to Make Sugar Scrub

Combine all ingredients in a bowl and mix until well incorporated.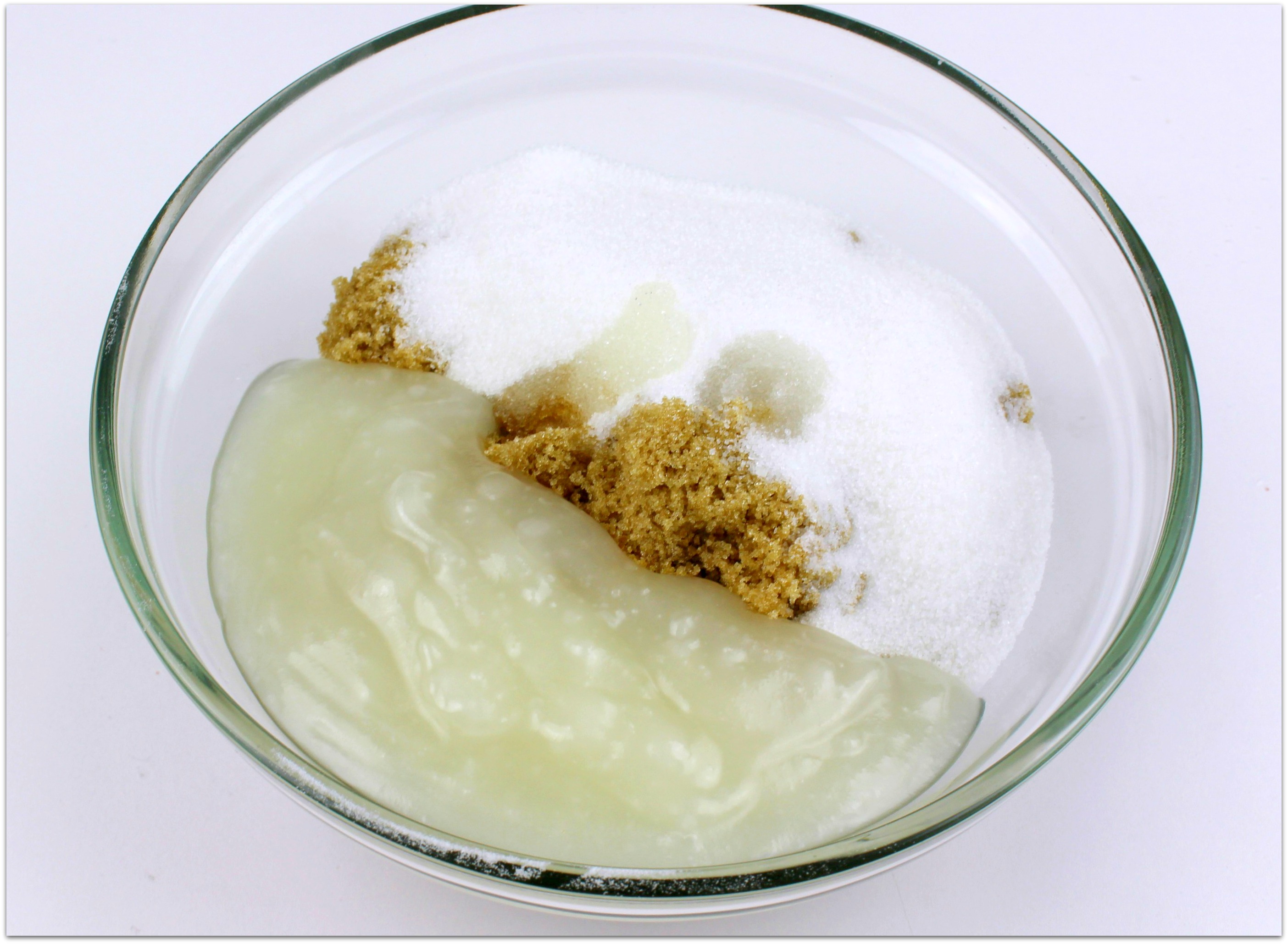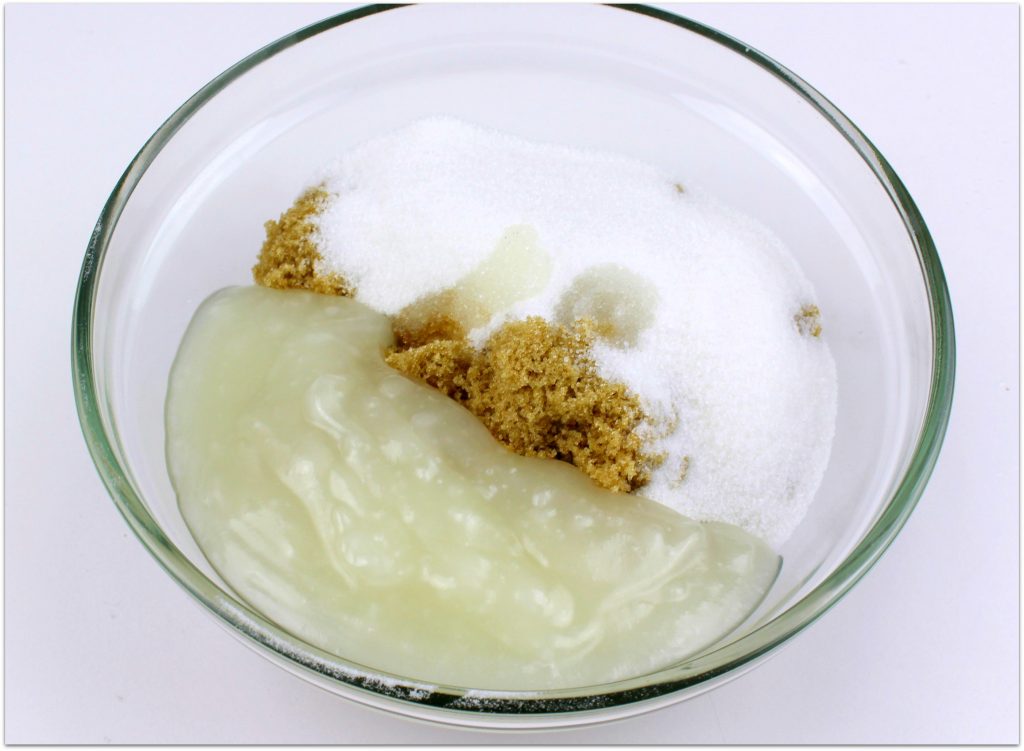 Transfer to an airtight container and store for up to 6 months.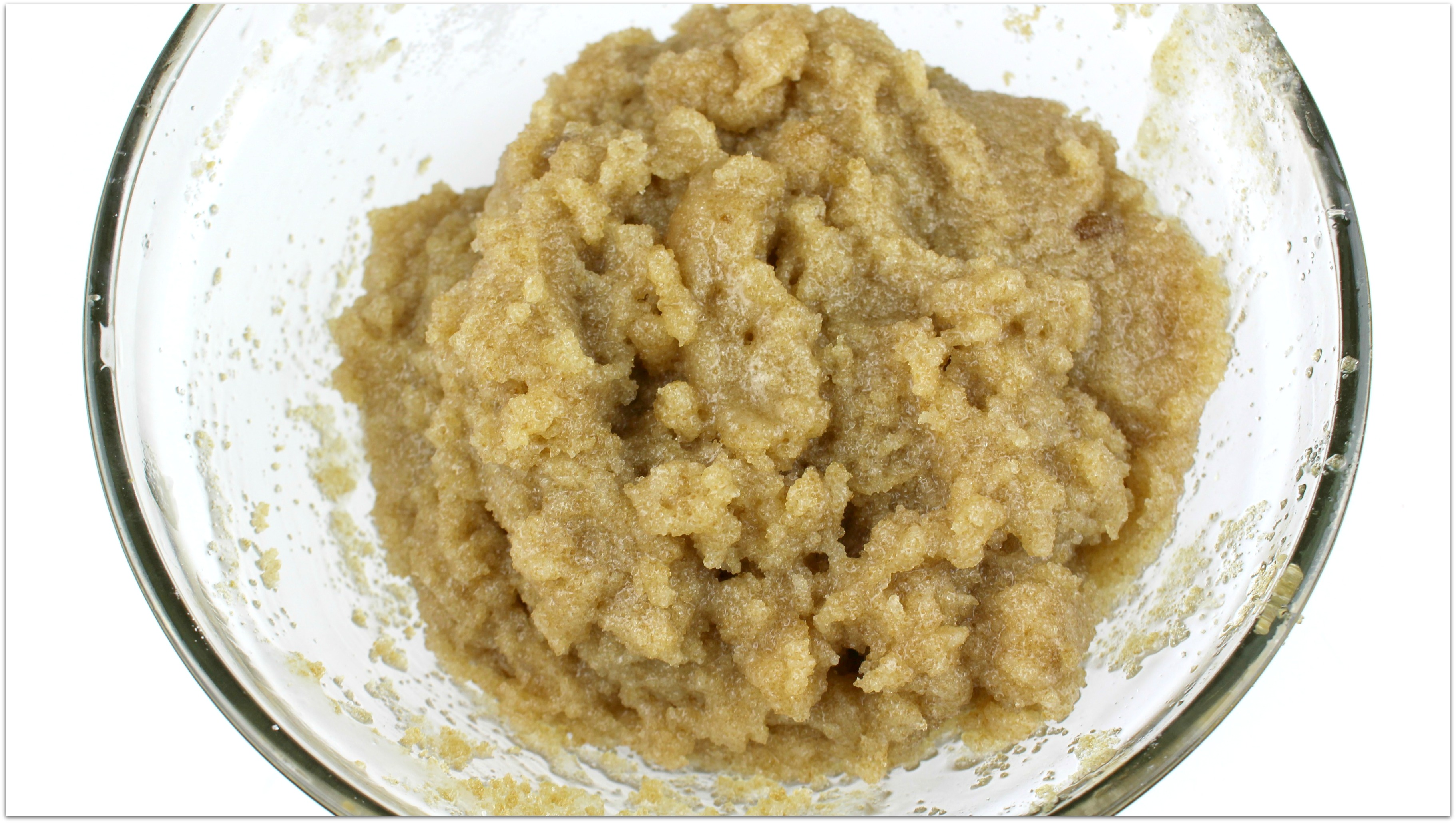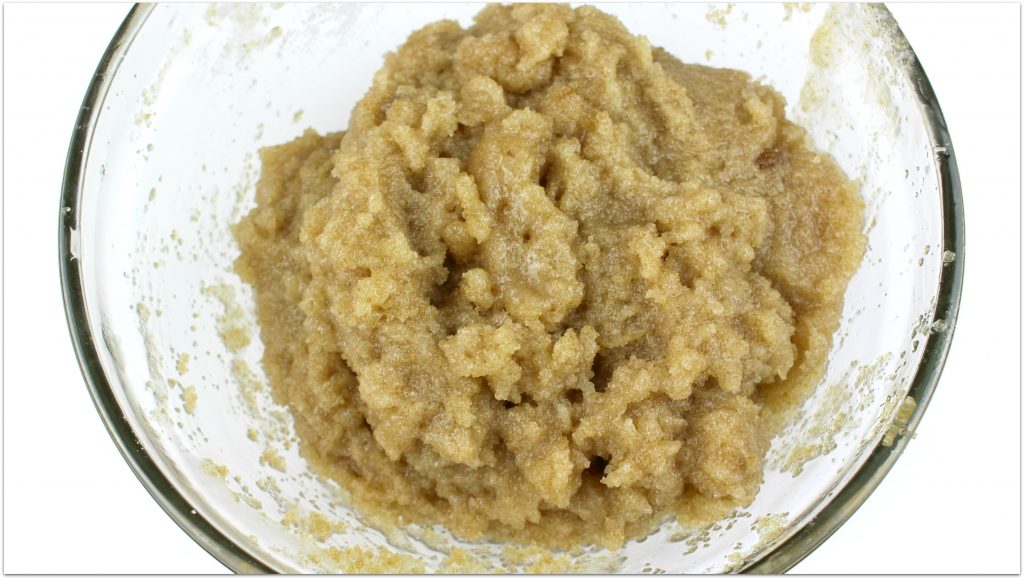 How To Use A Body Scrub
Wet skin in the shower and generously apply the coconut brown sugar scrub.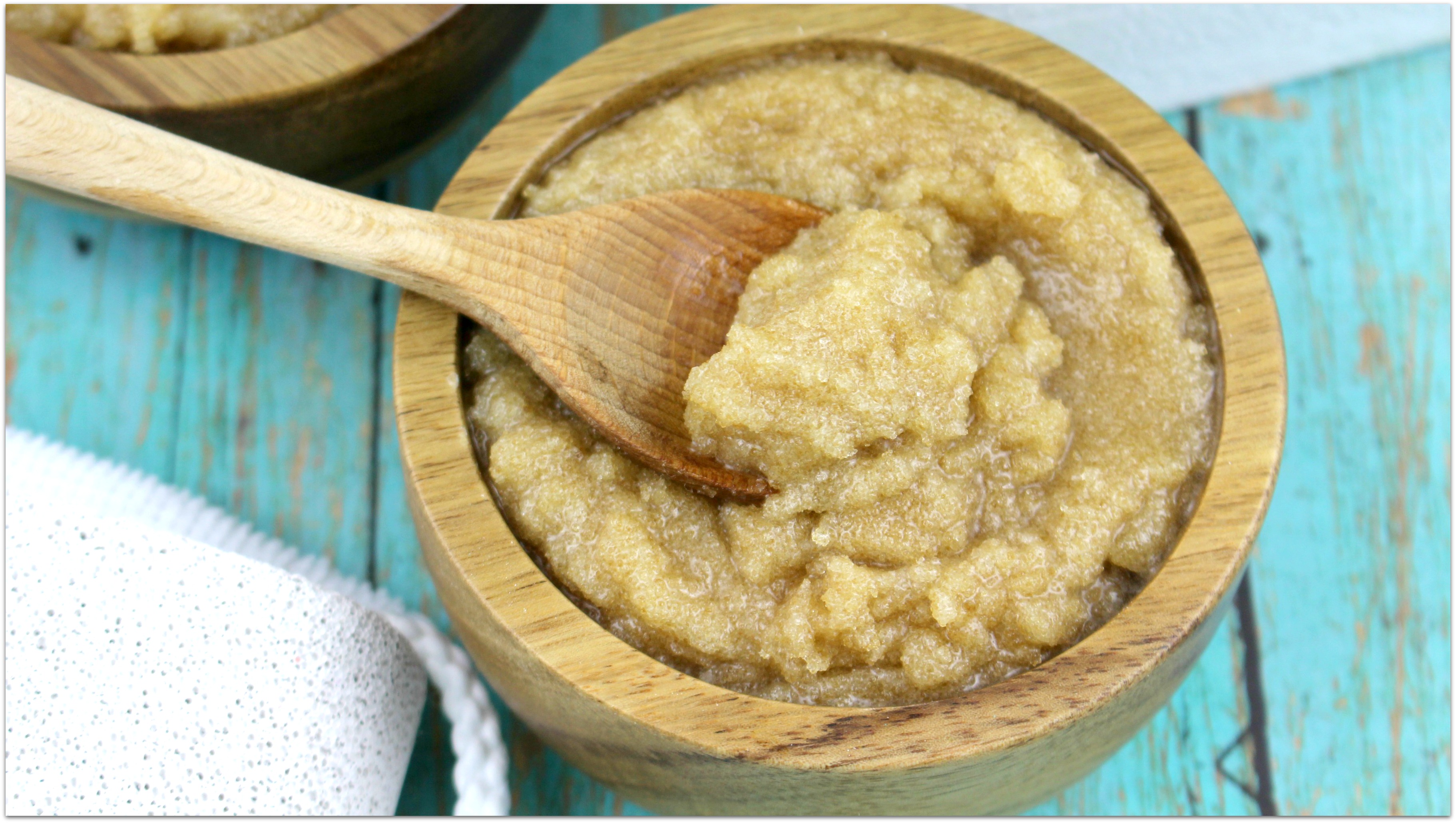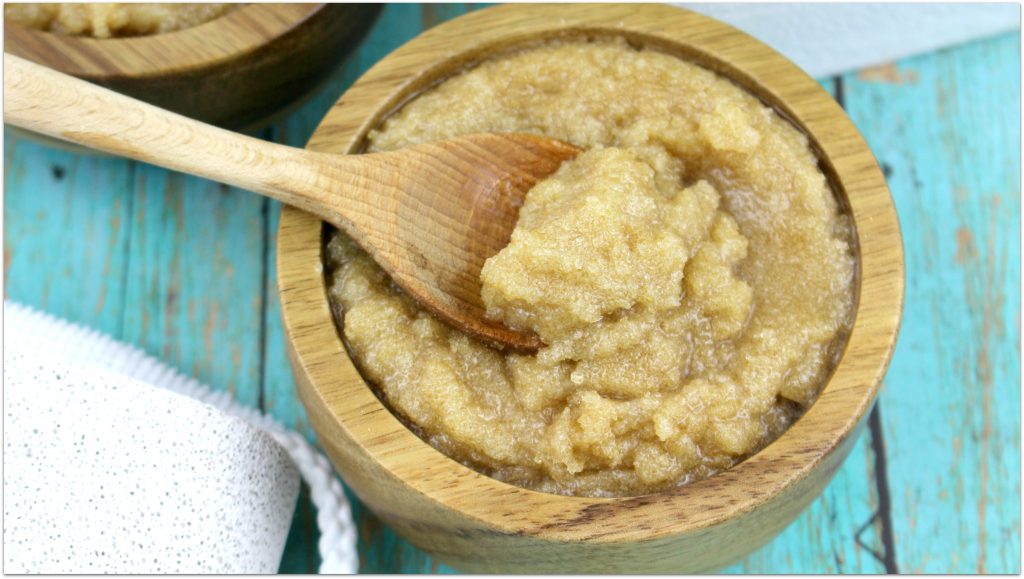 Gently massage in a circular motion to allow the brown sugar granules to exfoliate any dry or dead skin and the coconut oil to moisturize.

Rinse skin with warm water.

Pat dry with towel.

Apply your favorite skin moisturizer.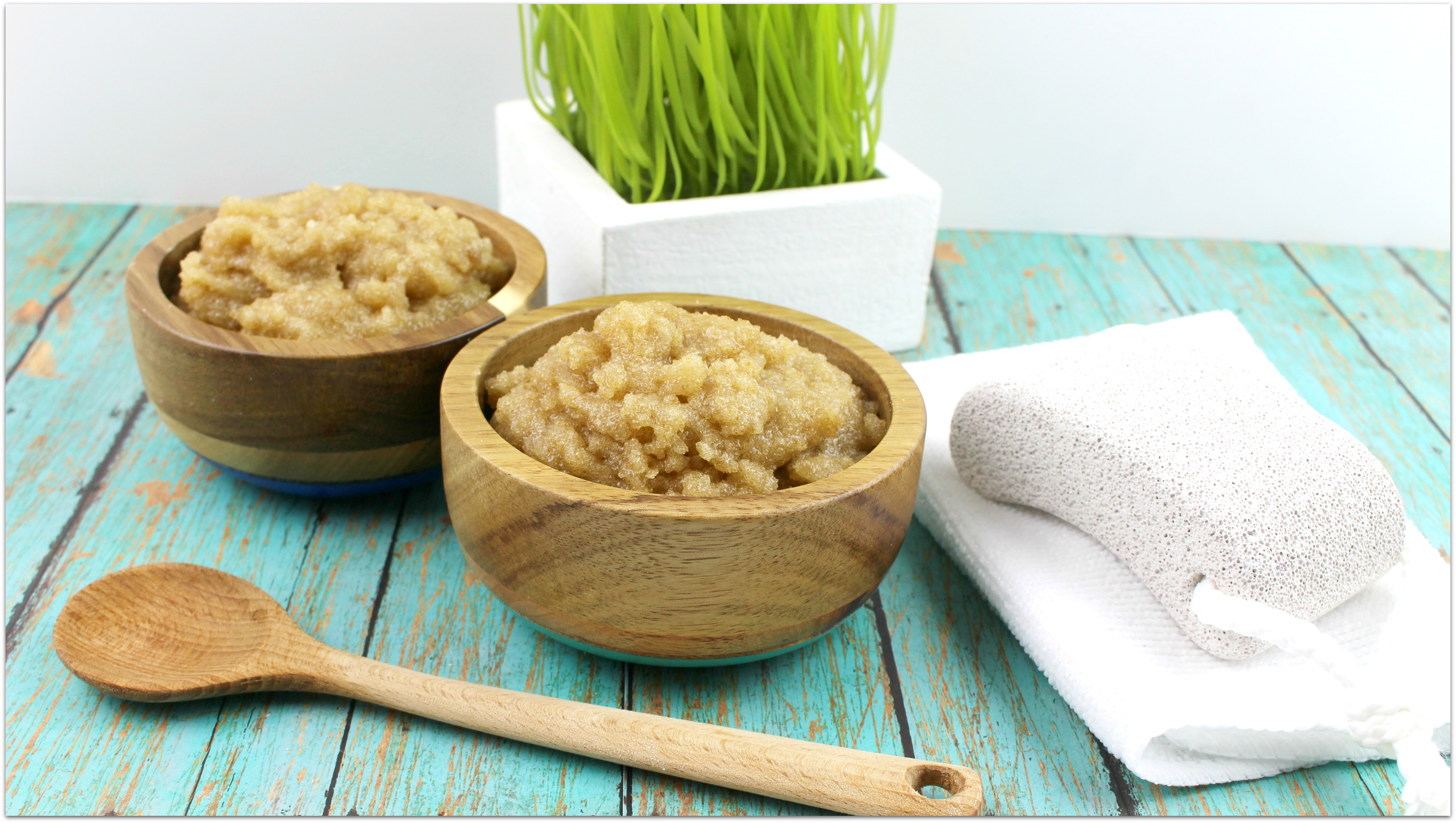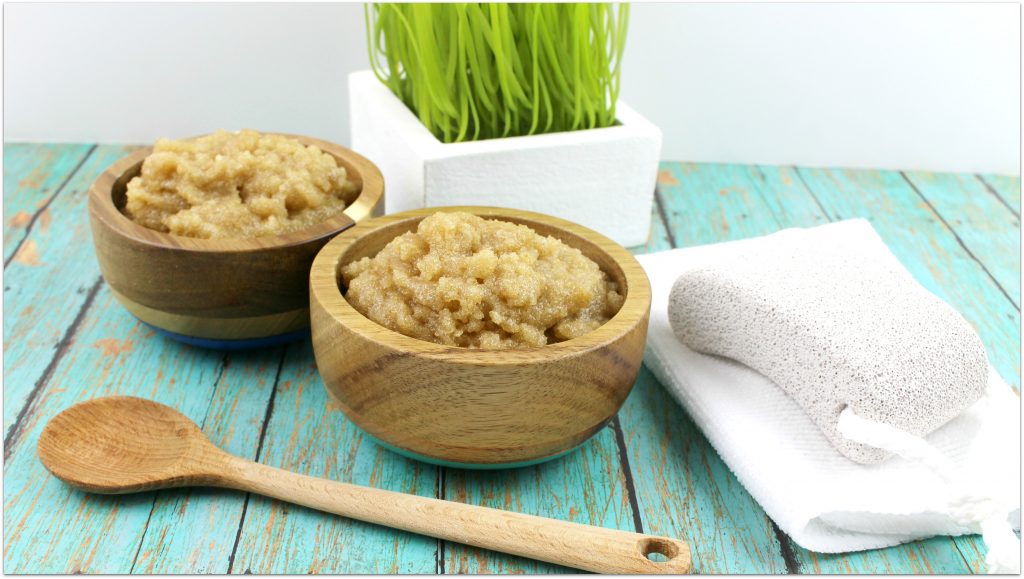 Looking for more sugar scrubs? Check out this roundup of 21 homemade sugar scrubs.