Homemade Sugar Scrubs are all the rage right now! Making them with your own ingredients is the way to go! Why buy when you can DIY? There's nothing better than natural ingredients to exfoliate and soften your skin!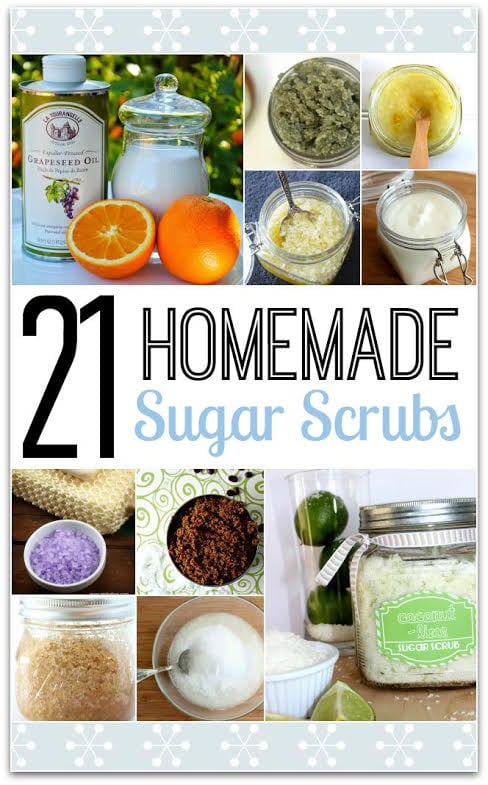 Feeling like your skin is looking a little dull? Have those little bumps your upper arms? I hear you! You will love what showering with a scrub can do for you!
Head to the kitchen and whip these up! They make great gift ideas, too! These are easy recipes, so would be great for kids crafts. Get a group together and start your DIY gifts for Christmas! These Plastic Cosmetic Containers are perfect for the scrubs, and you can tie a Wooden Square Spoon to the bow on the jar to make it festive.
21 Homemade Sugar Scrubs
Coconut Brown Sugar Body Scrub | Food, Fun & Faraway Places
Close your eyes and the sweet scent of coconut will give you visions of a tropical paradise! This coconut and brown sugar scrub exfoliates and hydrates your skin and takes your mind to the islands.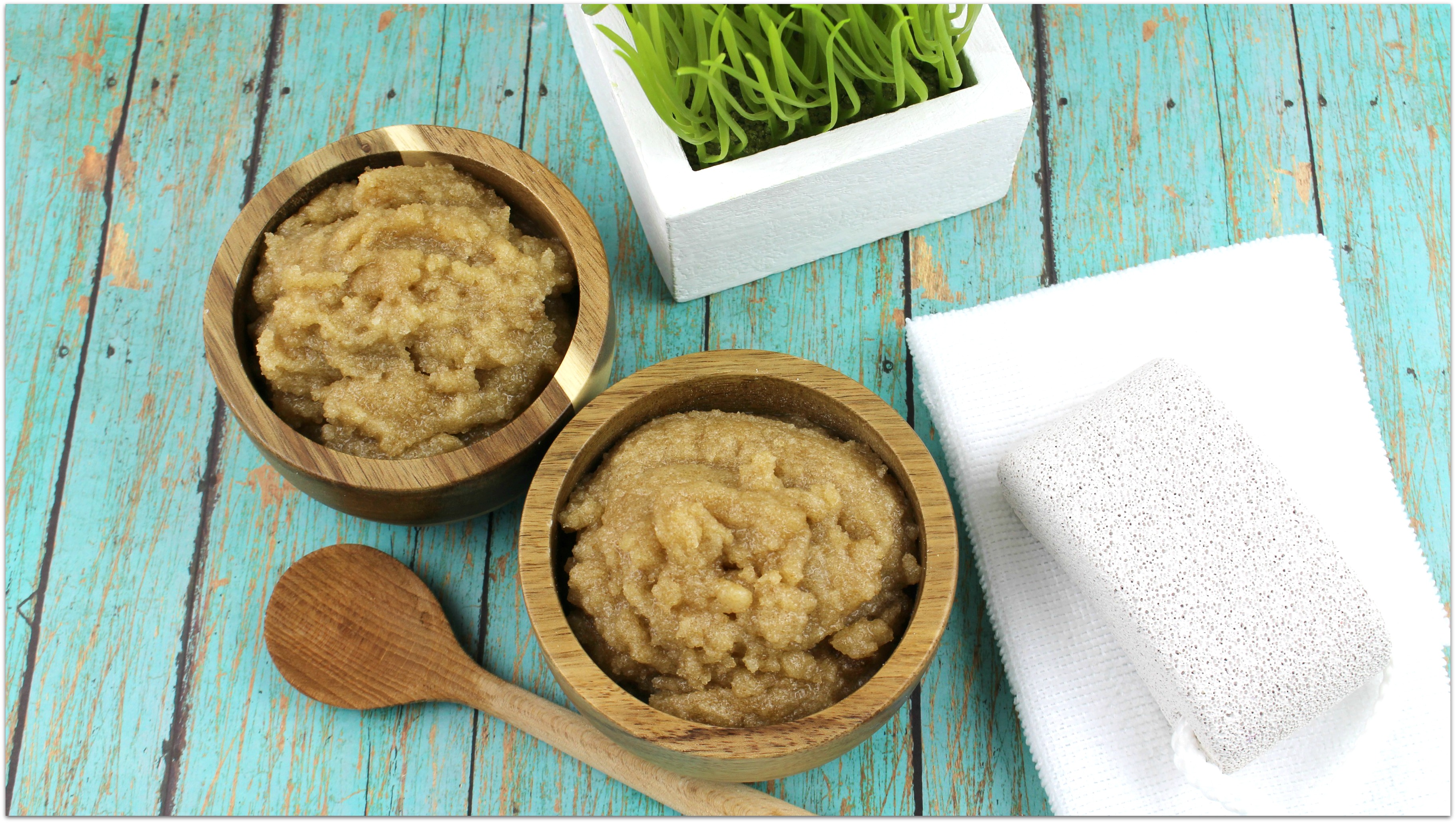 Chocolate Peppermint Body Scrub from Quirky Inspired
With Christmas just around the corner, the aroma of peppermint in this refreshing body scrub will not only revitalize your skin, but it will get you into the holiday mood! Great for Christmas stocking stuffers or to give any time of the year!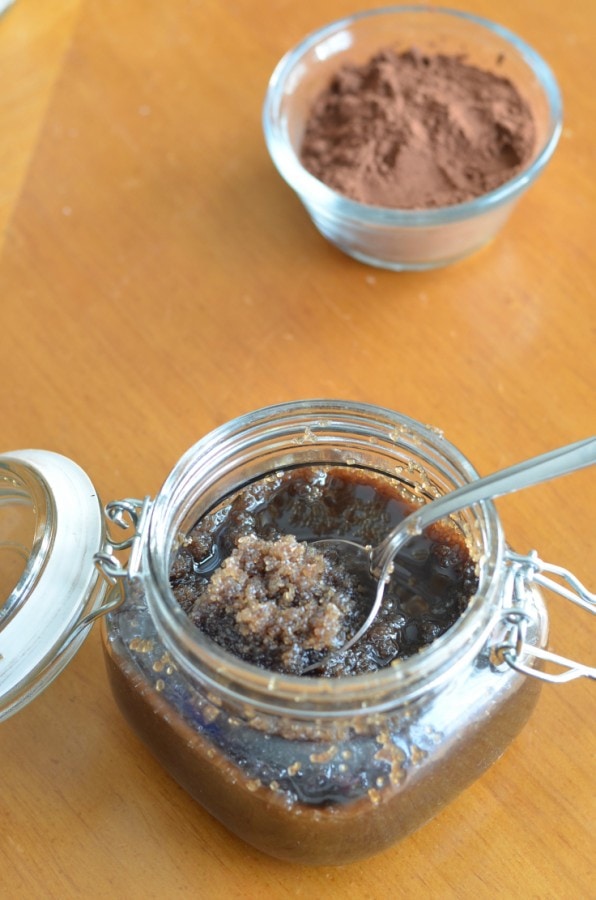 DIY Lavender Salt Scrub from Pink When
With these three simple ingredients, you can make your own soothing lavender salt scrub. Add it to your bath for a relaxing soak, or use it as a scrub to exfoliate your skin leaving it silky smooth.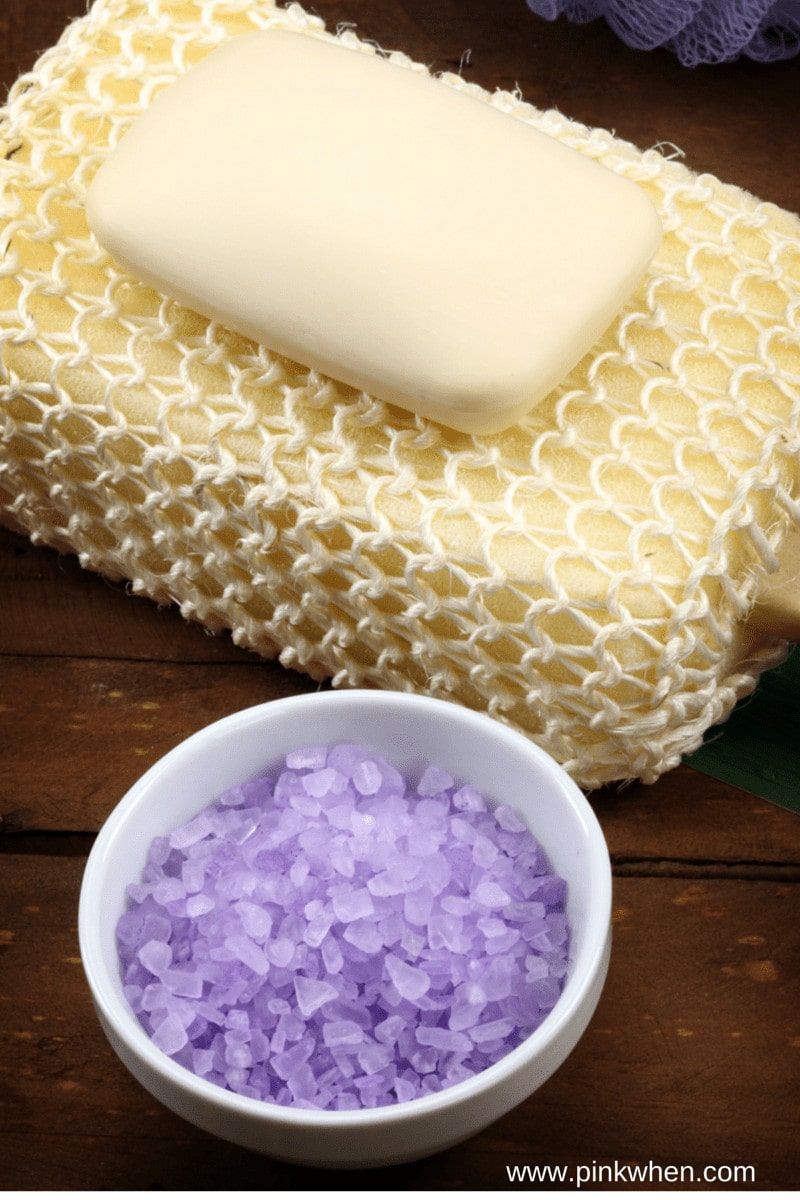 Lemon Honey Sugar Lip Scrub from Pink When
Winter can be hard on your skin as well as your lips. Use this lemon honey scrub to erase all the damage the wind and the cold can do.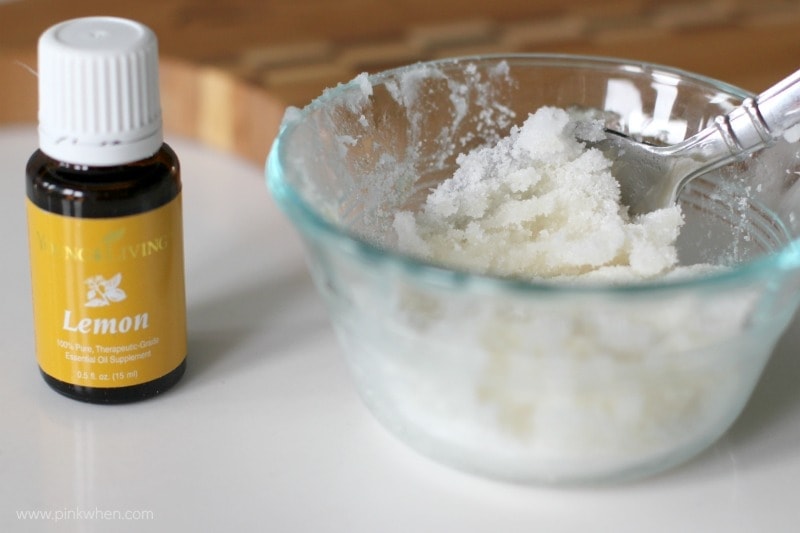 Peppermint Lip Scrub from Simply Stacie 
Soothe your chapped, cracked lips with this tingly peppermint lip scrub. Made with just a few ingredients that you probably have in your pantry, you can make enough to share!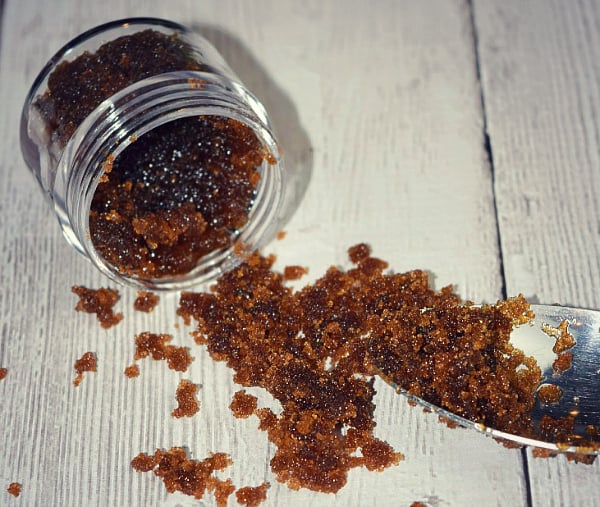 Easy Irish Coffee Scrub from Confessions of an Overworked Mom
Soak in a lovely scented bath of chocolate, coffee, and Irish cream and relax your mind! This exotic combination will soothe your skin as well as your senses.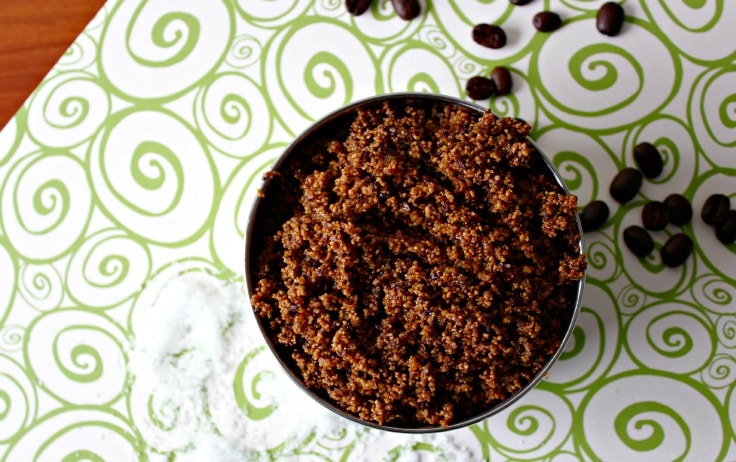 Peppermint Orange Essential Oil Sugar Scrub from All Things Mama
This sugar scrub is as lightly scented or as potent as you want to make it. Add your own amount of essential oils to create the perfect relaxing experience just for you!
Lavender Homemade Hand Scrub from The Taylor House
This lightly scented hand scrub will leave your hands soft and your heart at ease. Relaxing lavender paired with sugar and coconut oil makes a wonderful scrub for all occasions.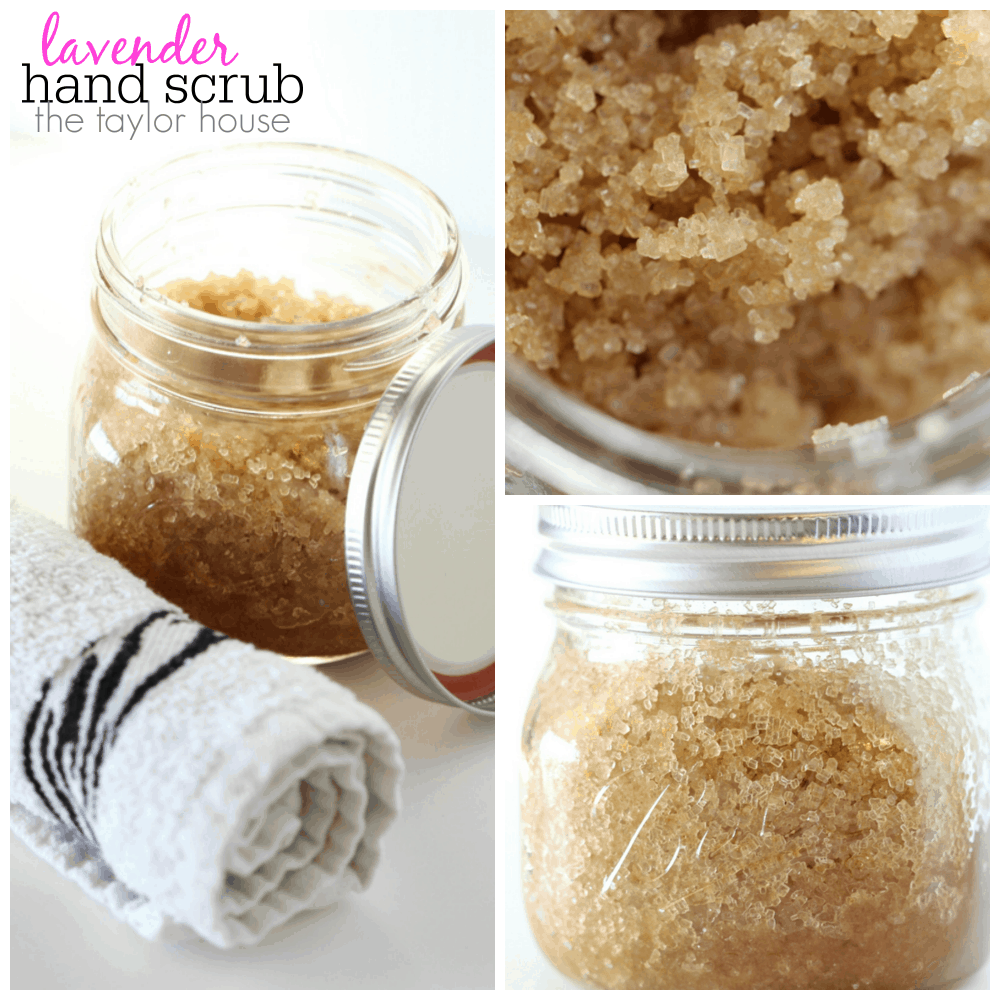 Exfoliating Body Scrub Recipe from Sweep Tight
This citrusy mixture is sure to brighten your day and your skin! The fragrant lemon and orange oils exfoliate your skin to leave it feeling smooth and soft, and leave you feeling refreshed!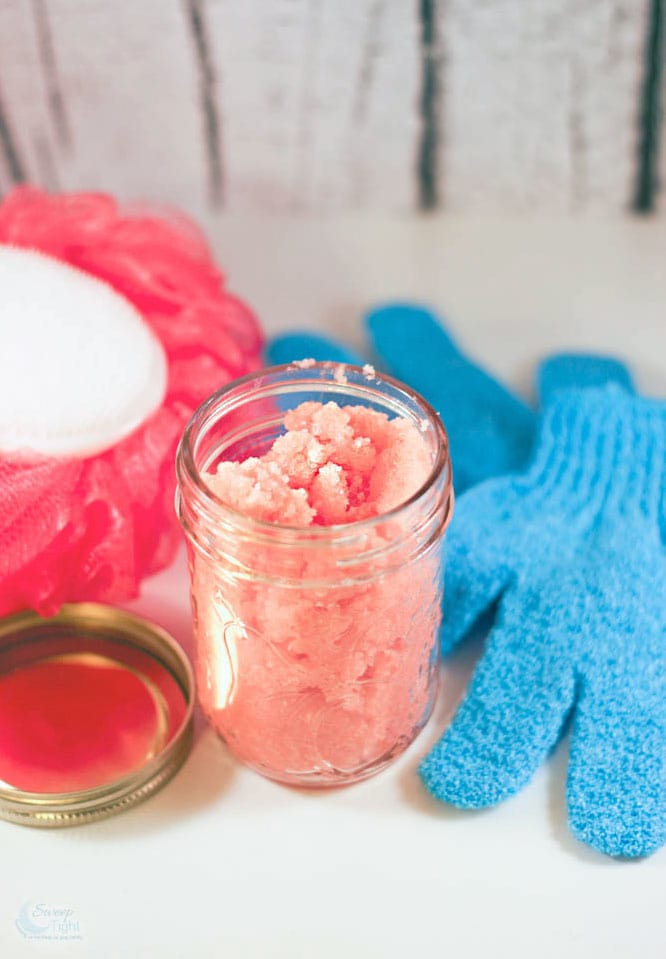 DIY Coffee Body Scrub from Simply Stacie
Leftover coffee is never a good thing unless it's in a body scrub! This scrub is super easy to make and keeps your skin soft and hydrated. Make enough to give as gifts!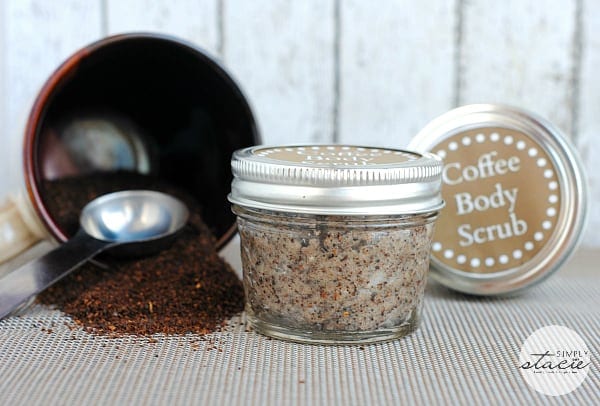 DIY Sugar Scrub Bars from Six Dollar Family
Exfoliate and cleanse your skin with a whimsical sugar scrub heart! Fun to create and perfect for a wedding or baby shower gift, these sugar scrub bars will be a hit for all to enjoy!
Homemade Coffee Sugar Scrub from Simply Stacie
Silky smooth coconut oil and aromatic coffee grounds blended together to form the perfect body scrub. So good you'll want to keep it all to yourself, so easy and quick to make you won't have to!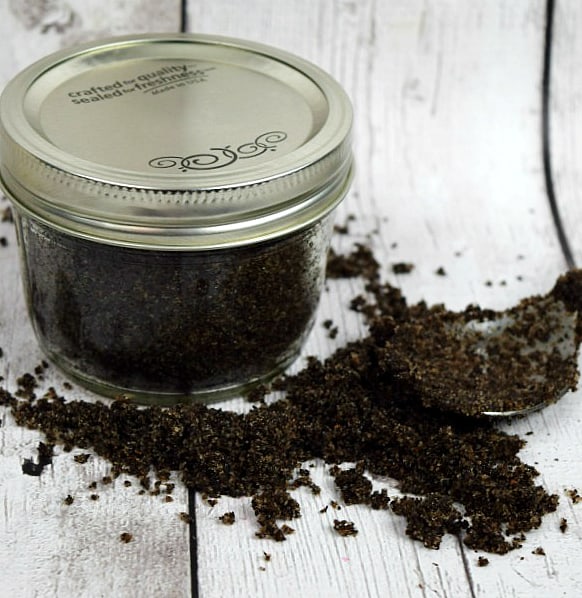 DIY Lemon Sugar Scrub Recipe from Thrifty Jinxy
This Lemon Sugar Scrub is refreshingly fragrant and will leave your skin so smooth and soft. Make sure you make a batch large enough to share because everyone will want some!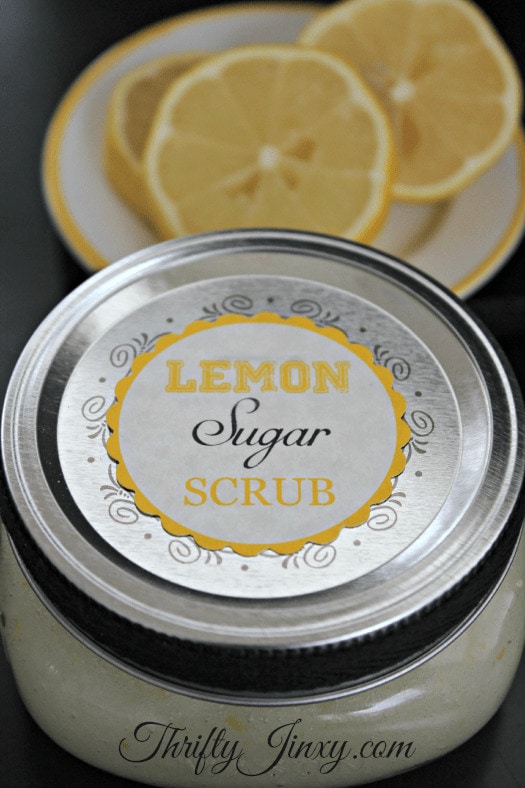 Green Tea Eucalyptus Scrub from Sweep Tight
Green tea isn't just for drinking, and sugar scrubs aren't just for girls! Make this boldly scented scrub that even the manliest man will love!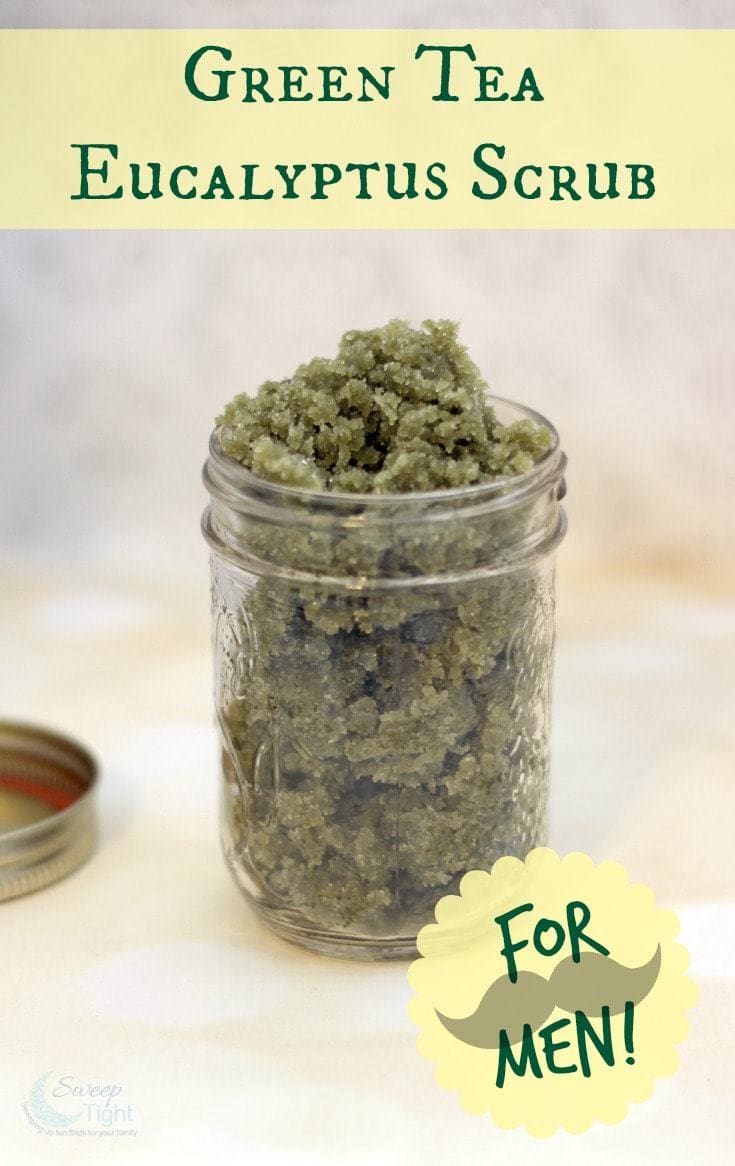 Honey and Oatmeal Face Scrub from Coupon Mamacita
Finely ground oats and thick sweet honey, combined with creamy coconut oil make your skin silky soft and lustrous. This is a sweet treat for your skin that also keeps it hydrated.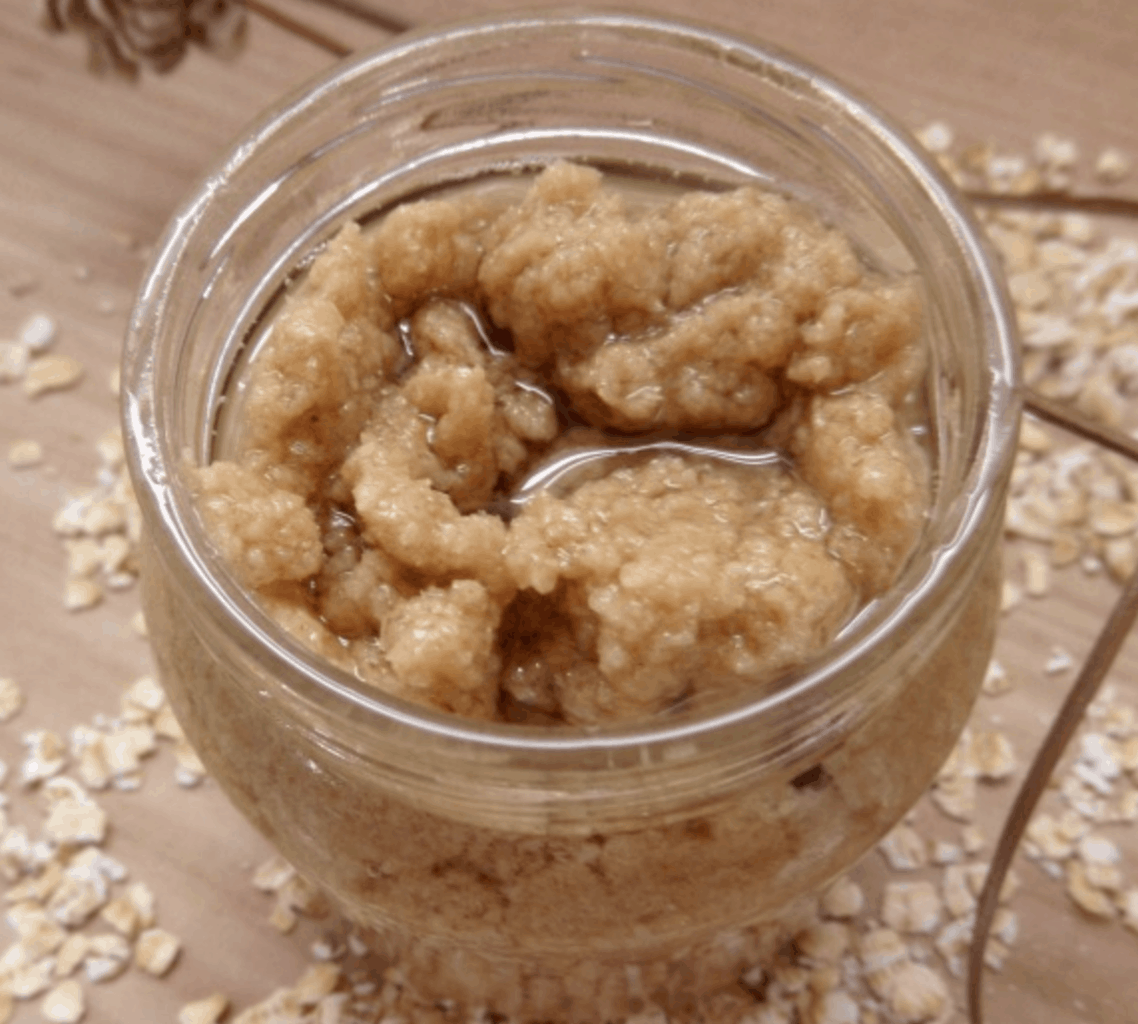 DIY Coffee Bath Scrub from Thrifty Jinxy
This scrub is so rich and aromatic that you won't know whether to drink it or use it as a scrub. It's the perfect wake up scrub to leave your skin soft and glowing!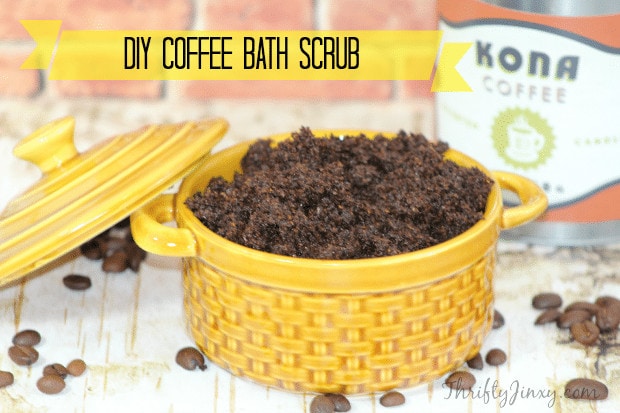 DIY Coconut Oil Salt Scrub from Make and Takes
Christmas is fast approaching and what better way to spread the love than with a homemade gift? Use essential oils in their favorite scent to personalize this tiny jar of joy for everyone on your list!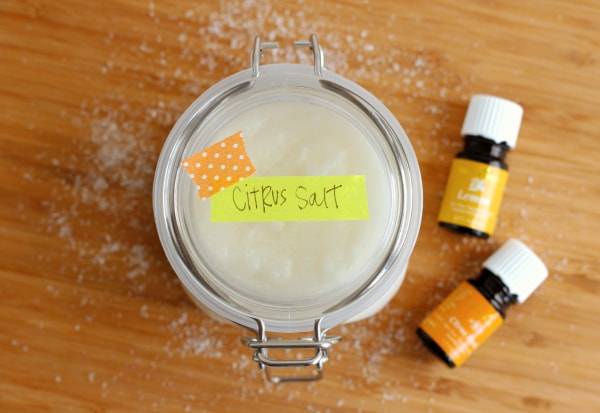 Homemade Mimosa Sugar Scrub from Today's Creative Life
Sweet sugar and tangy oranges make this scrub a most refreshing gift for your skin. Make extra to also give as a gift to your friends!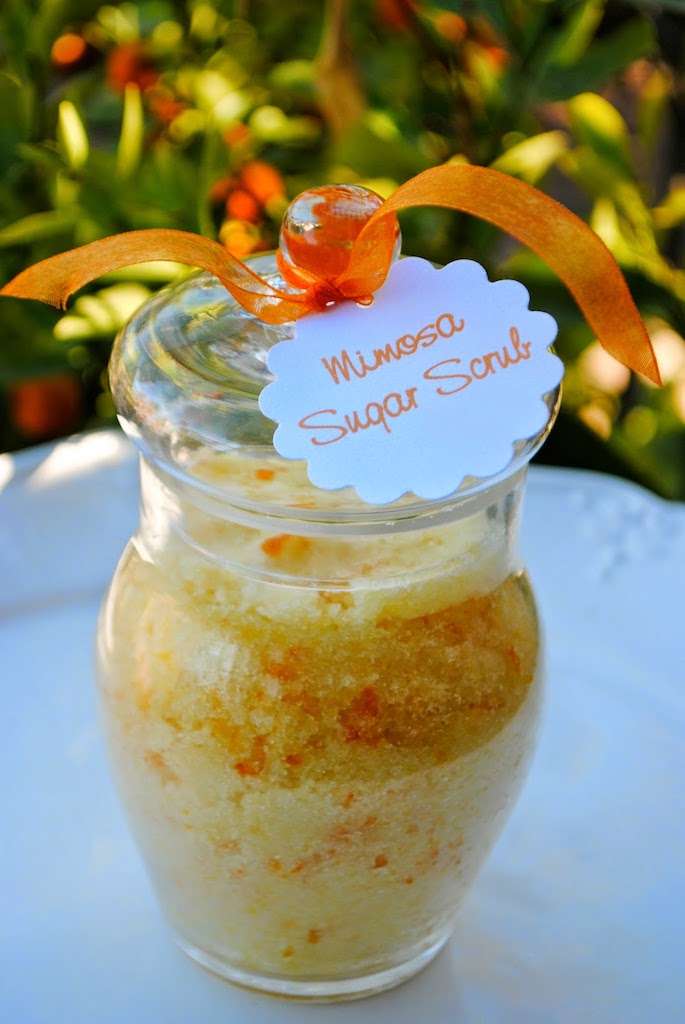 DIY Coconut Lime Sugar Scrub from Andrea's Notebook
There's an earworm here if you're young enough to remember the Lime in the Coconut song. Now get to mixing this scrub and sing your way to beautiful healthy skin. You're welcome.
Looking for more recipes for Sugar Scrubs? Check out Body Scrubs: Super Simple DIY Recipes
.
And if you'd like a cocktail to sip once you're using your sugar scrub, try one of my favorite, the French Martini! Enjoy!