Nothing is more meaningful than homemade Christmas gifts. It shows the person how much you care about them when you take the time to craft something with your own hands.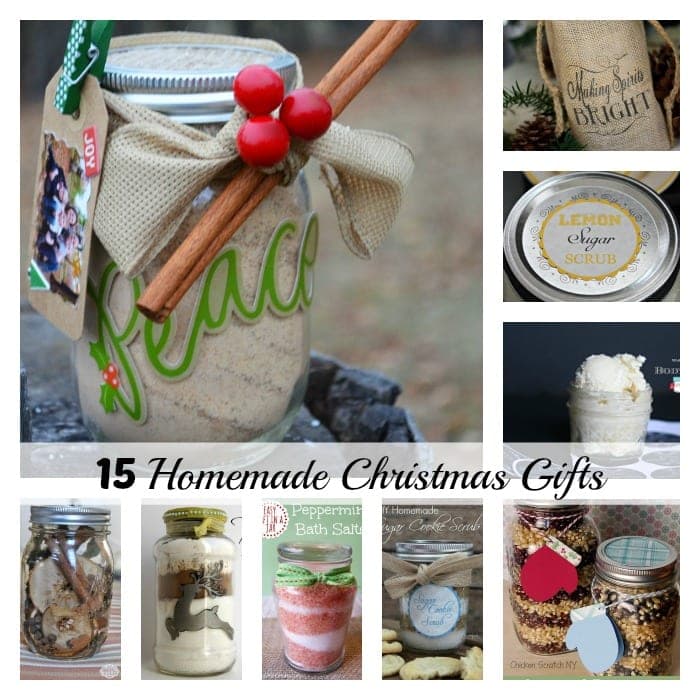 Making homemade Christmas gifts is usually more cost-effective, too. Saving money during this time of year is always a good thing, right?
Just think of all the people who would love one of these gifts; teachers, mail carriers, the UPS delivery person, a neighbor.
Make one or more of these 15 Homemade Christmas Gifts to give as a present to someone special this year.
Most of these projects can be made in just a couple of hours, and most are really inexpensive to pull together - even at the last minute!
Let me know which gifts you decide to make, and if you have ideas for other homemade gifts. I'd love to add them to this list.
15 Homemade Christmas Gifts
There really is nothing like a homemade Christmas gift, and if you're looking to give to a local friend or neighbor, you still have time to make a gift!