This post may contain affiliate links.
Wondering what to get the food lovers in your life for Christmas, birthday, or special occasion?
I am a serious foodie. When I say that, I don't just mean I love to eat food. I do, of course, love to eat food, but I also love to read about food, photograph food, talk about food, write about food, and create food!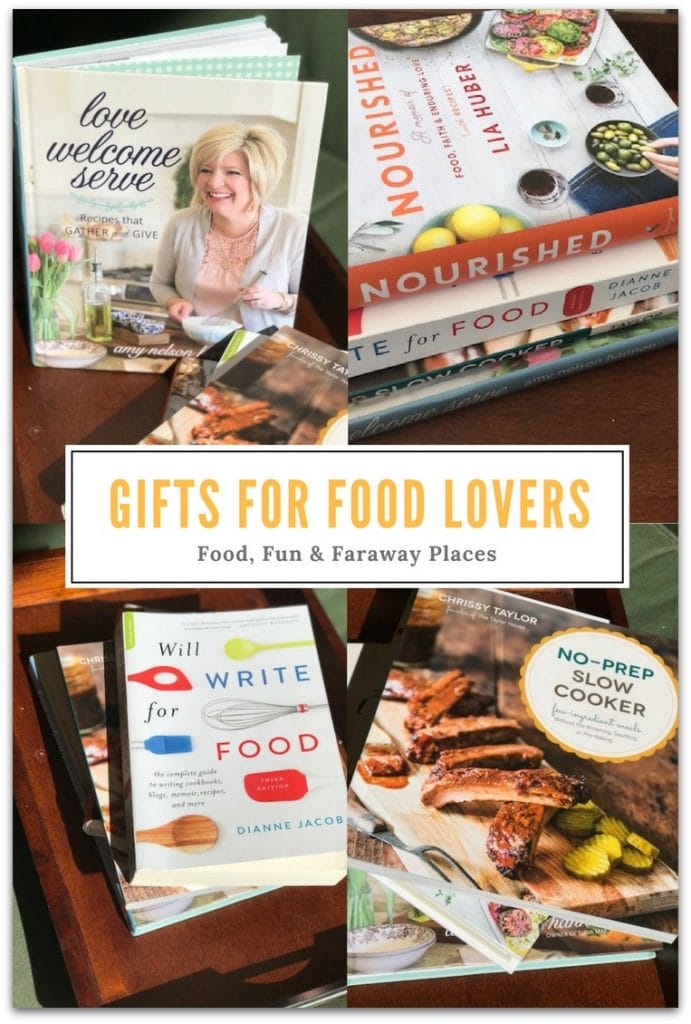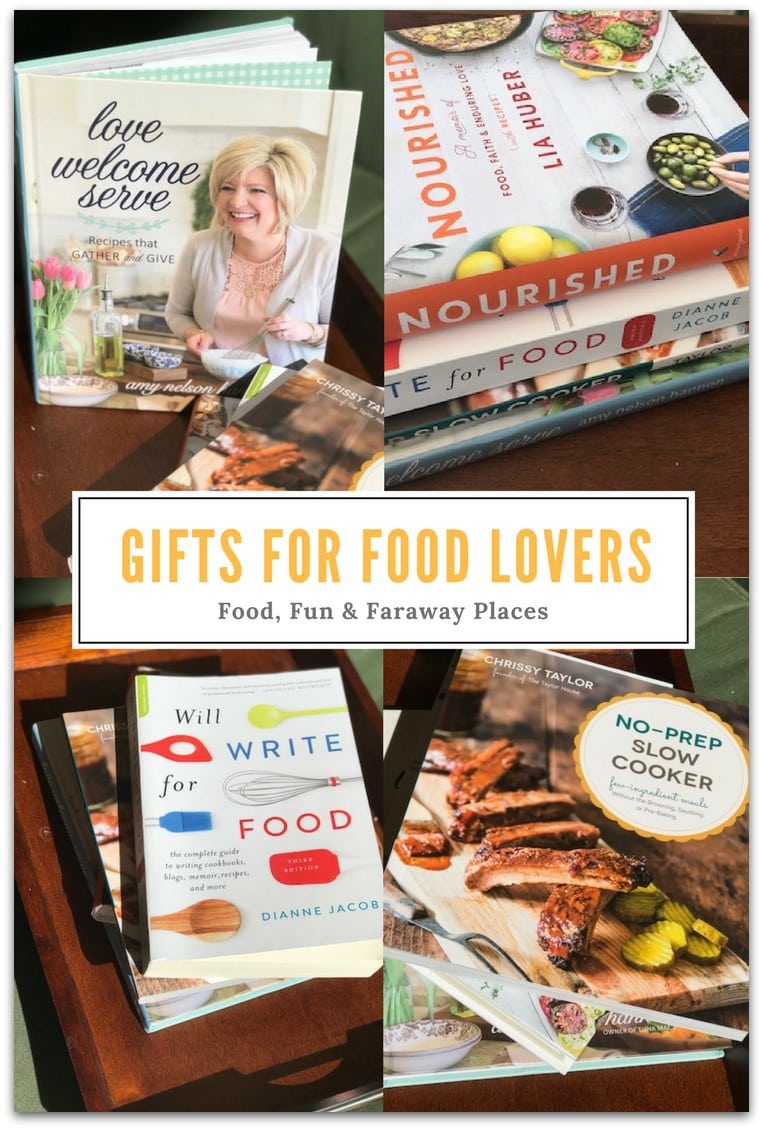 6 Gifts for the Food Lovers in Your Life
I am sorry to say that if you sat down to eat with me, I would probably be taking pictures the moment the food hits the table. Hey- I said I was sorry! It's what I do!
When my family started asking me what I wanted for Christmas, I had a list of food-related items I wanted. It occurred to me that other people had foodies on their list and might be wondering what to get them.
Most of these gifts can be purchased on Amazon, so unless they are sold out, you should be able to get them in a couple of days or so.
I order just about everything on Amazon; one - because I can do it from the comfort of home, and two - because returns are SO easy! When I drop off a return at the post office or UPS store, the money hits my account so quickly. That's EASY!
Fret no more about what to get the foodie lovers! These gift ideas are sure to get you rock star status!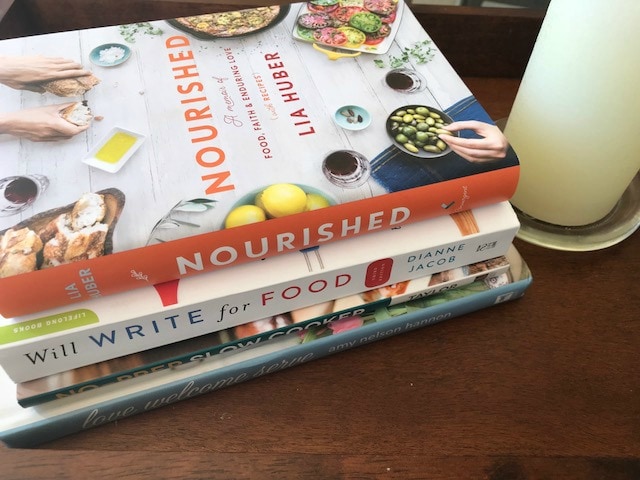 Back to that bit about photographing everything I eat - I'm not alone! I see so many people taking pictures of their food, so I know others enjoy it as much as I do.
And if I'm eating after all the natural light is gone, I would be whipping out my food light so I could get a good enough shot to share on Instagram and here on my site! That's my first recommendation if you have someone who loves taking photos of their food. Get them that light!
Nourished is one of my favorite food books ever. Lia Huber is a food writer and recipe developer who has been featured in Cooking Light, Bon Appetit, Better Homes and Gardens, and more.
But Lisa doesn't just write about recipes. She writes about the love of food and believes food nurtures us not just physically, but emotionally and spiritually, too. The story about the communal pot of soup she started in a Guatemalan village will give you goosebumps.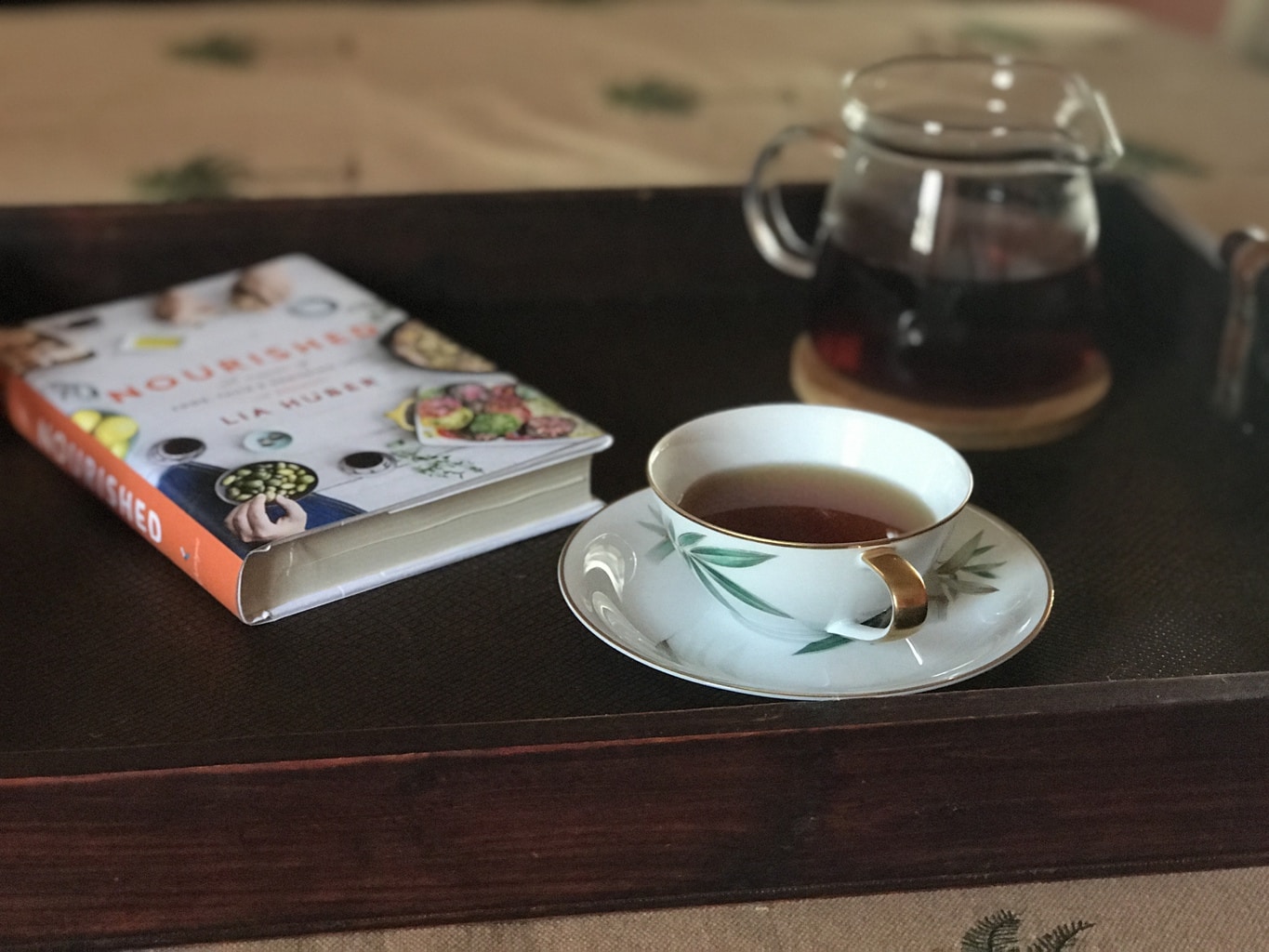 Though Nourished does have recipes, it is not really a cookbook. One of my favorite new cookbooks is actually from my friend Chrissy Taylor at The Taylor House. This one aims to make life easier, which is always a good thing!
No-Prep Slow Cooker is all about tossing everything into your Crock-Pot and letting it do the work! Shrimp Lovers Stew has seven ingredients, too! Shrimp is my favorite food!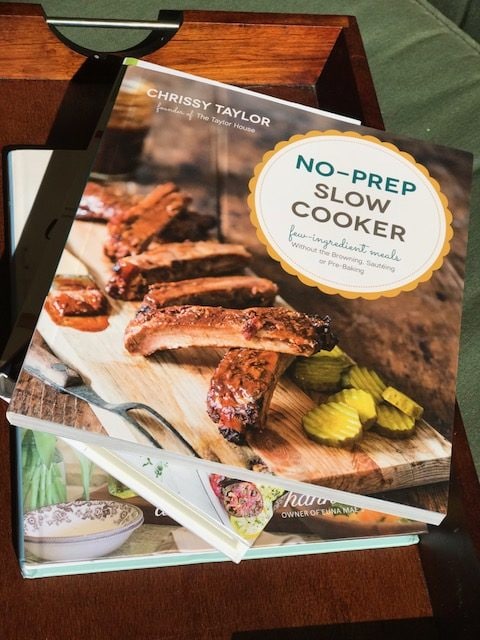 Next on my list is a book about serving others, which is another one of my favorite things. I love having gatherings at my home for friends.
Love Welcome Serve, Recipes that Gather and Give by Amy Nelson Hannon is a beautiful hardback book that is not only full of comfort food but would make a beautiful coffee table book, too. Hello Roast Beef Cobbler!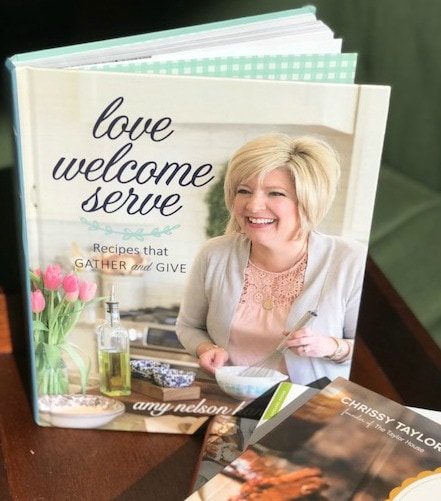 I also just received a book called Out of an African Kitchen filled with stories and recipes from a bush kitchen set on the edge of the Great Rift Valley in Kenya. I've made one recipe (coming soon) and it was delicious.
If you have friends who love to write, Will Write for Food by Dianne Jacob is fabulous. I picked it up at the Food Wine Conference in Orlando after hearing Dianne speak, and I've learned a lot from her teaching.
This business of traveling and sharing food is always changing, and it's important to keep improving all the time. I'm hoping my writing is improving the more I learn!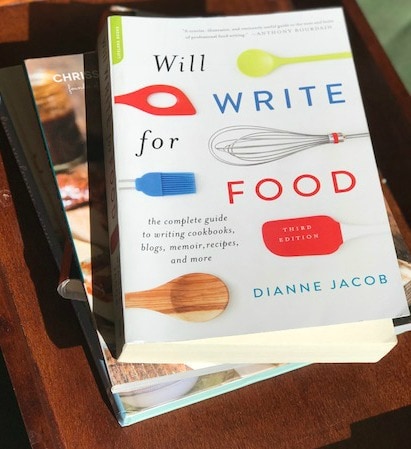 A magazine subscription is always a good idea for a foodie, and there are so many to choose from! I've seen some Christmas specials, too, so look around for the best offers
I hope this helps you cross a few things off your list. I'm headed to the mall tonight but only for a few purchases. I'm planning to do most of my shopping online this year! If you have ideas for foodies, please share in the comments and I'll check it out.
Like our content? Follow us on Pinterest!