This Lean Green Tropical Smoothie recipe is so delicious, you'll forget about all the healthy ingredients inside!
And for those of us who are trying to stay fit and lose weight, I can't think of a better way to start the day than with fresh produce blended with Lean Green SuperGreen Tea from The Republic of Tea.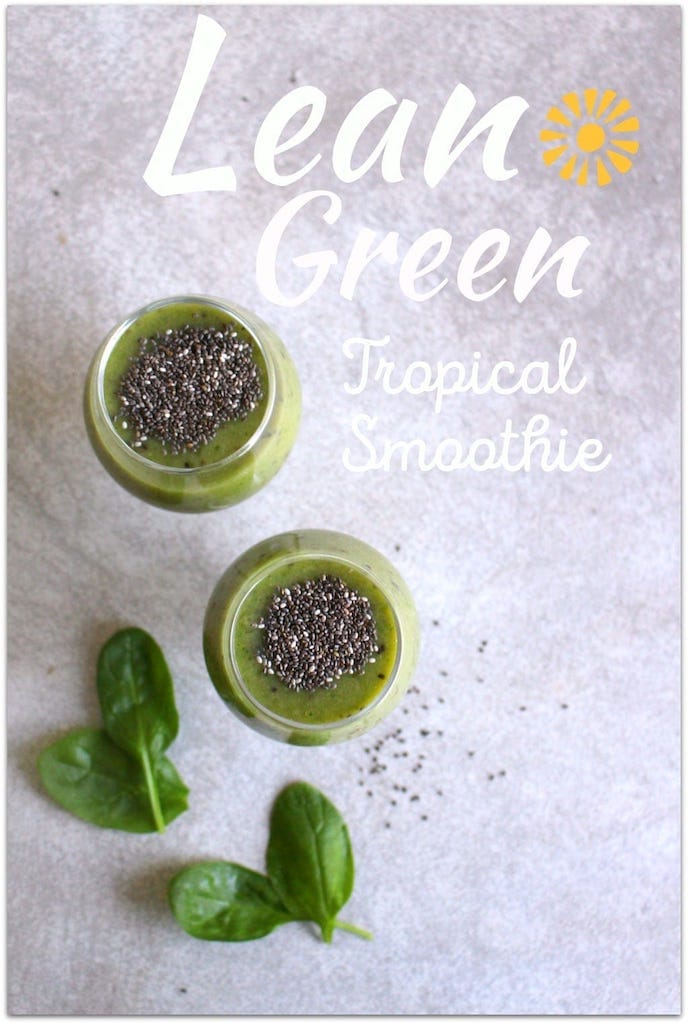 A few years ago I had the opportunity to meet with The Republic of Tea at the Fancy Food Show in New York City. I was familiar with the brand, but honestly had no idea they had so many different varieties of tea!
My daughters and I drink a lot of tea, and we all three like to switch it up now and then depending on the time of day and how we're feeling. The Republic of Tea gets that!
The team at The Republic of Tea told us about how their tea bags are made, and why they do things the way they do. It's clear they are passionate about tea and seeing people enjoy it!
Our focus at the Fancy Food Show when we met The Republic of Tea was the Organic SuperGreen Tea Collection. Although I already loved The Republic of Tea, these four products were new to me.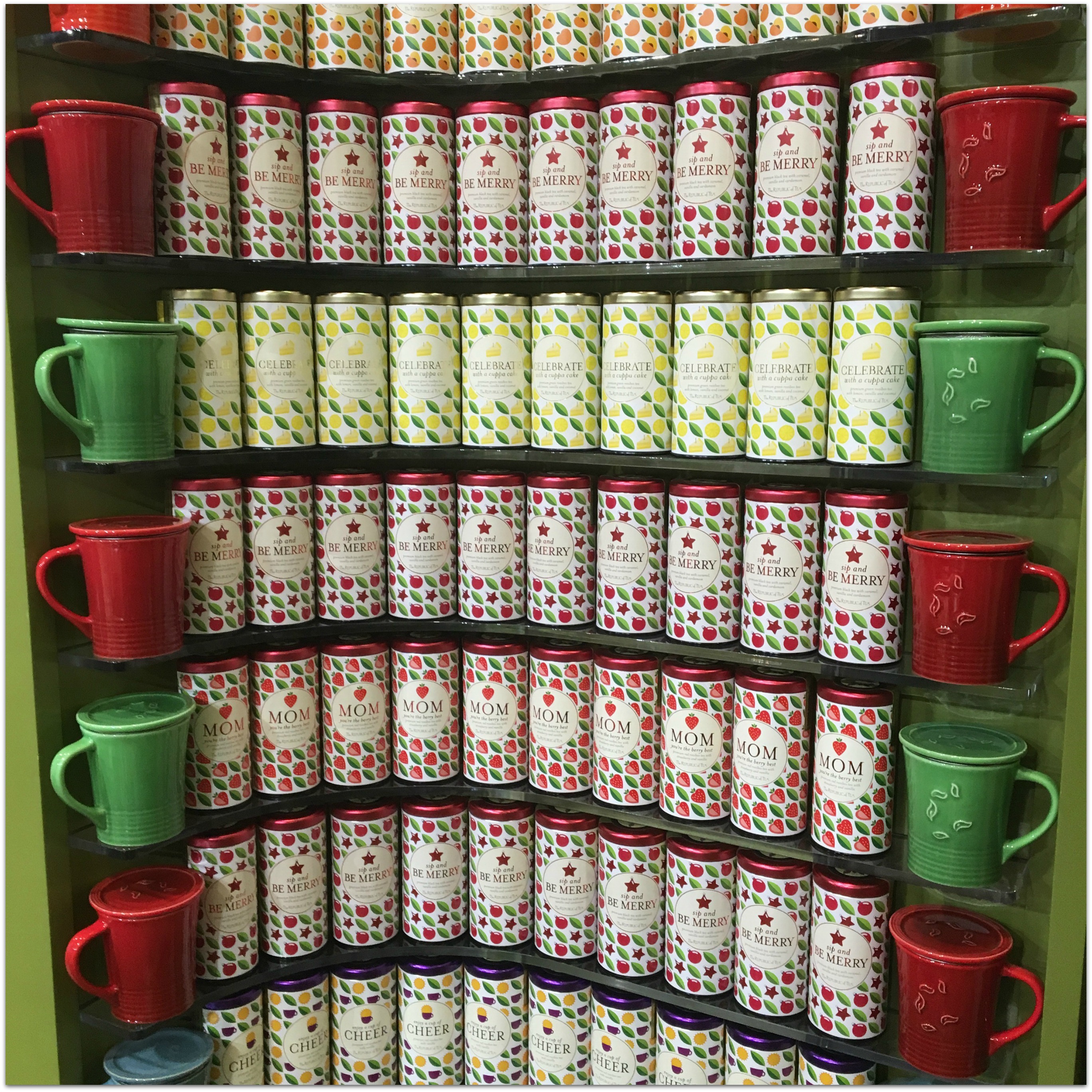 All four products in the Organic SuperGreen Tea Collection contain organic matcha, green tea leaves, and functional herbs.
People have known for years that green tea contains antioxidants that boost the immune system, but Republic of Tea has taken it a few steps further with this Collection:
SuperGreen Tea Immunity: Along with the anti-oxidants already in SuperGreen Tea, they've added echinacea, considered to be the body's "immune stimulant," as well as elderflower, known for thousands of years to be a powerful healing herb. The hint of orange makes it delicious!
SuperGreen Tea Brain Boost: So many of us rely on coffee to clear the fog in the morning, but did you know that green tea has been shown in studies to enhance cognitive performance?
Matcha and green tea give this a small caffeine kick, and ginkgo biloba has been shown to help keep memory sharp. You'll enjoy the rich flavor of black currants with just a touch of honey.
SuperGreen Tea Serenity: All the goodness of SuperGreen Tea blended with calming lavender and restorative holy basil will lead you to a state The Republic of Tea calls TeaMind.®
SuperGreen Tea Lean Green: You probably already know that green tea combined with matcha is known for increasing metabolism.
The Republic of Tea has added cinnamon which suppresses the appetite and reduces cravings.
Garcinia cambogia is added as studies have shown it inhibits fat production. If you are one of the millions of people who want to keep your weight-loss goals on track, you need to try SuperGreen Tea Lean Green.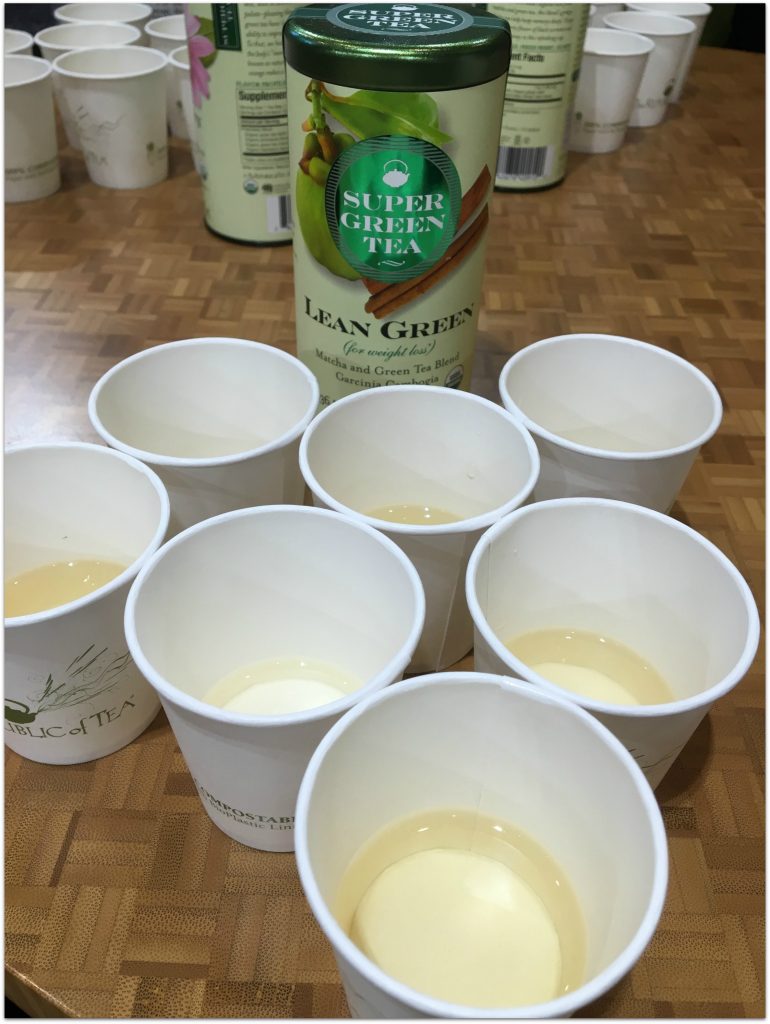 I decided to add the Lean Green variety to a smoothie and it was fantastic! The possibilities are really endless here, so try different kinds of fruits and veggies, and let me know what you think! Just don't forget to add the SuperGreen Tea.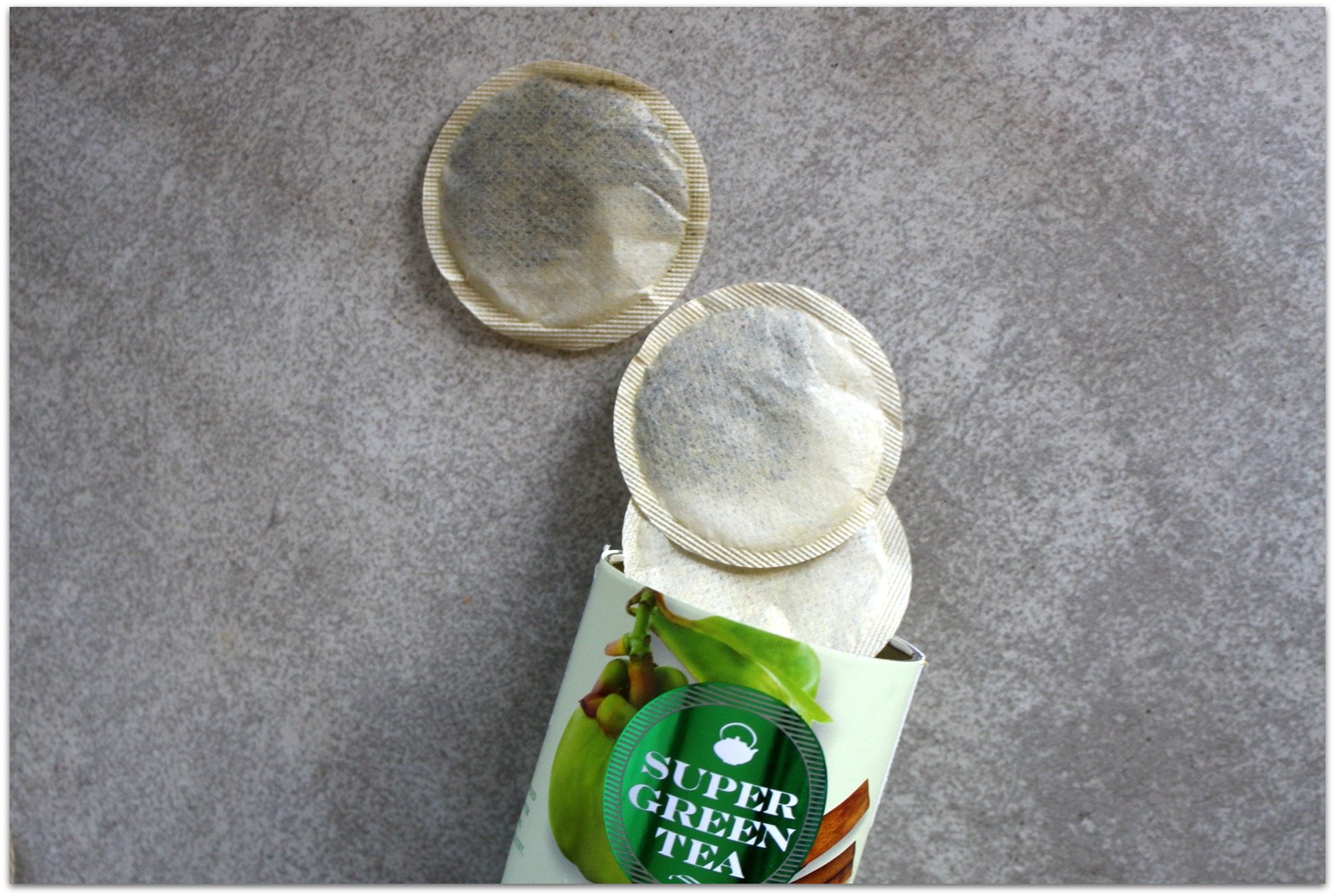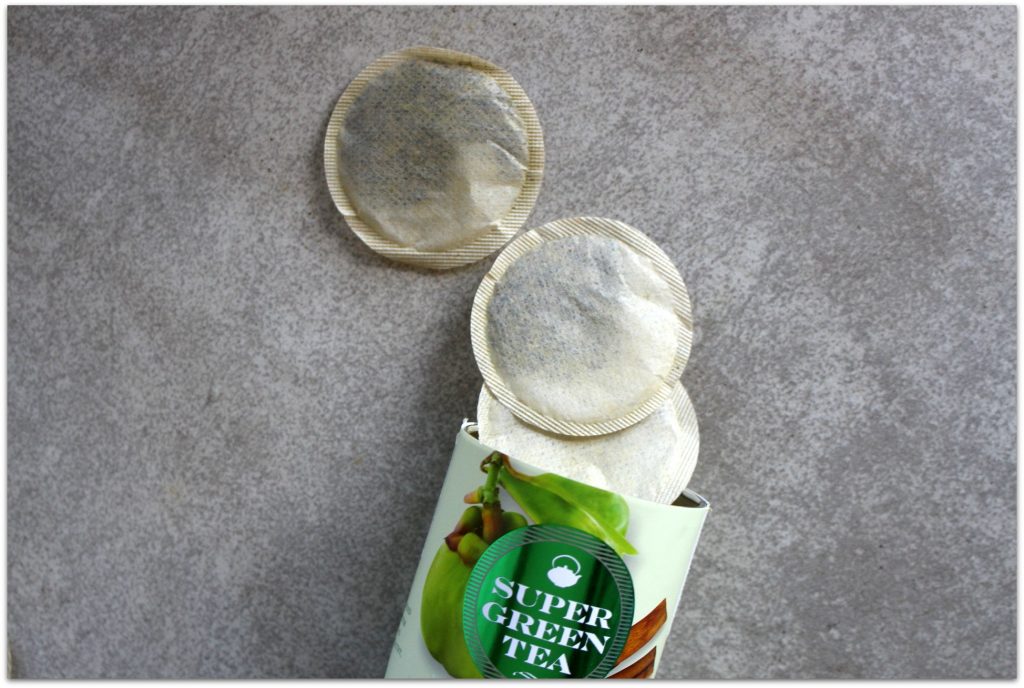 In fact, any variety could be added to a tropical smoothie depending on the benefits you're looking for. Enjoy!
Lean Green Tropical Smoothie Recipe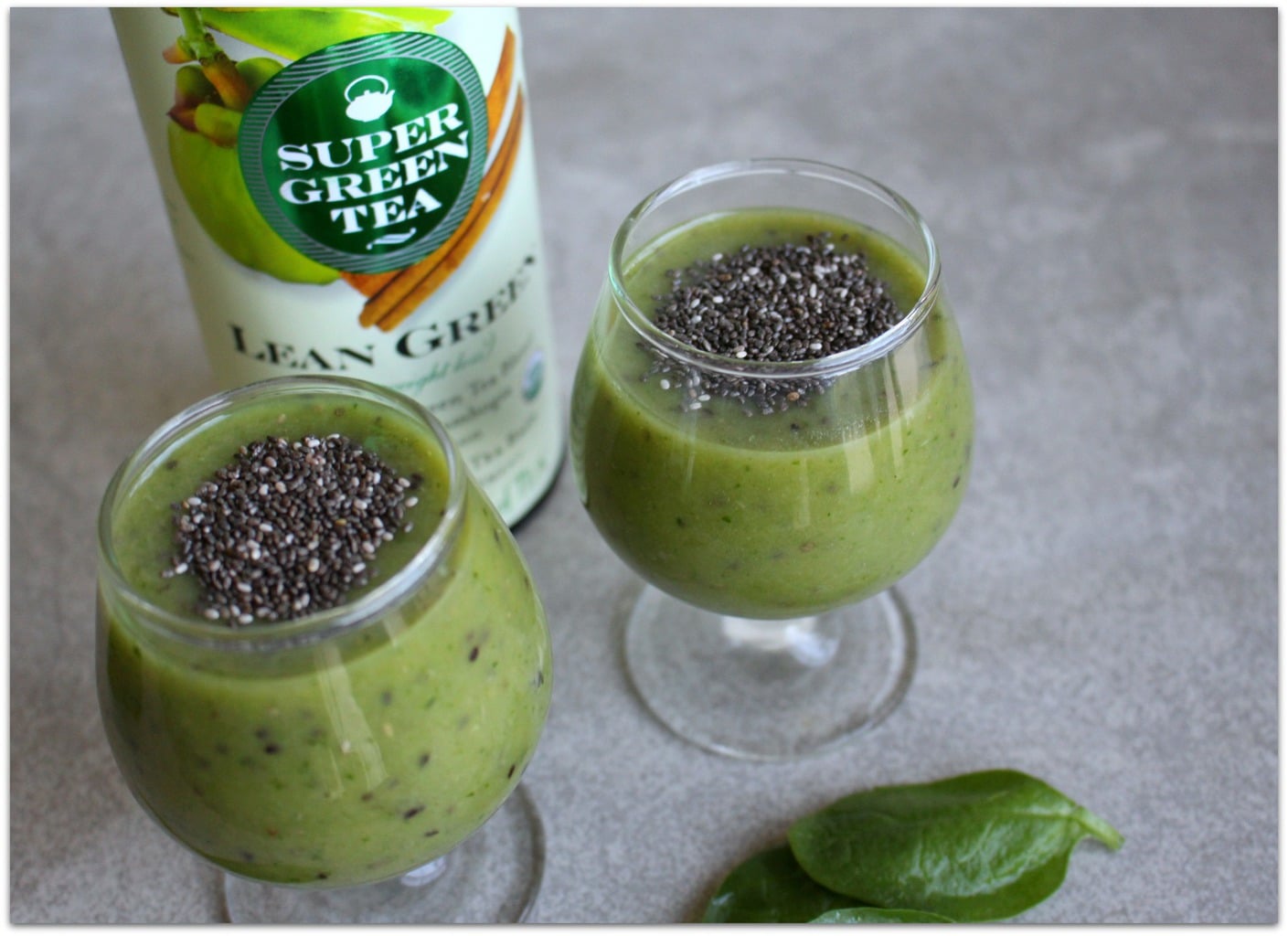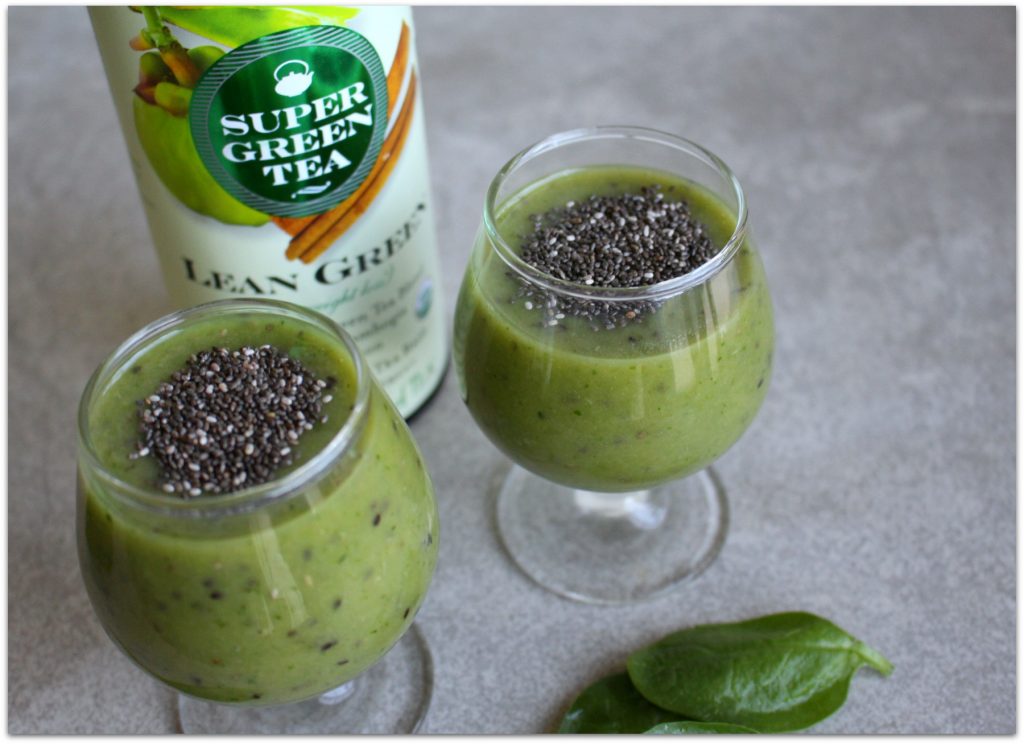 What You Need to Make this Smoothie
You will need spinach, kiwi, bananas, Lean Green SuperGreen Tea, coconut milk (from the dairy, not canned), and chia seeds.
Toss spinach in blender.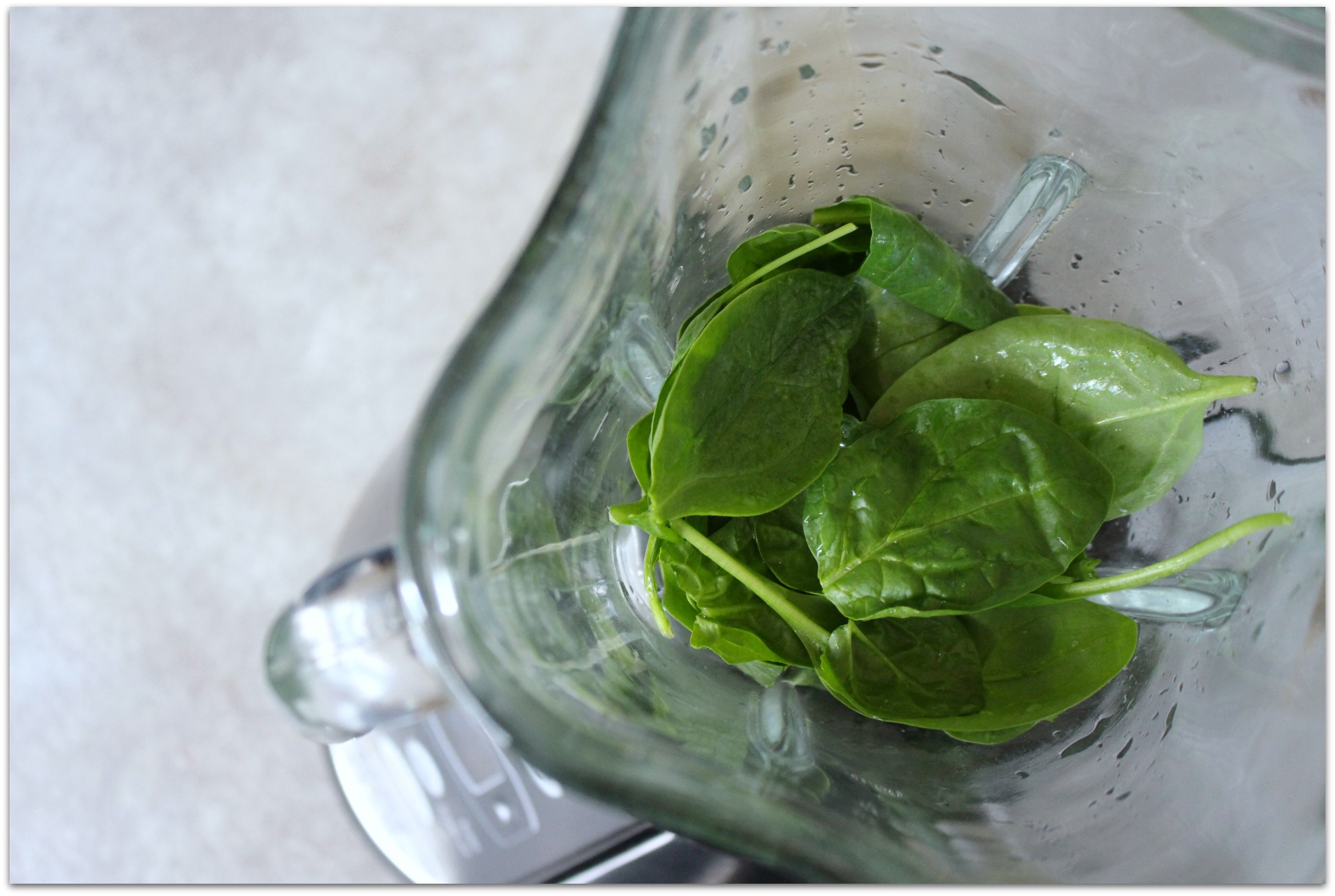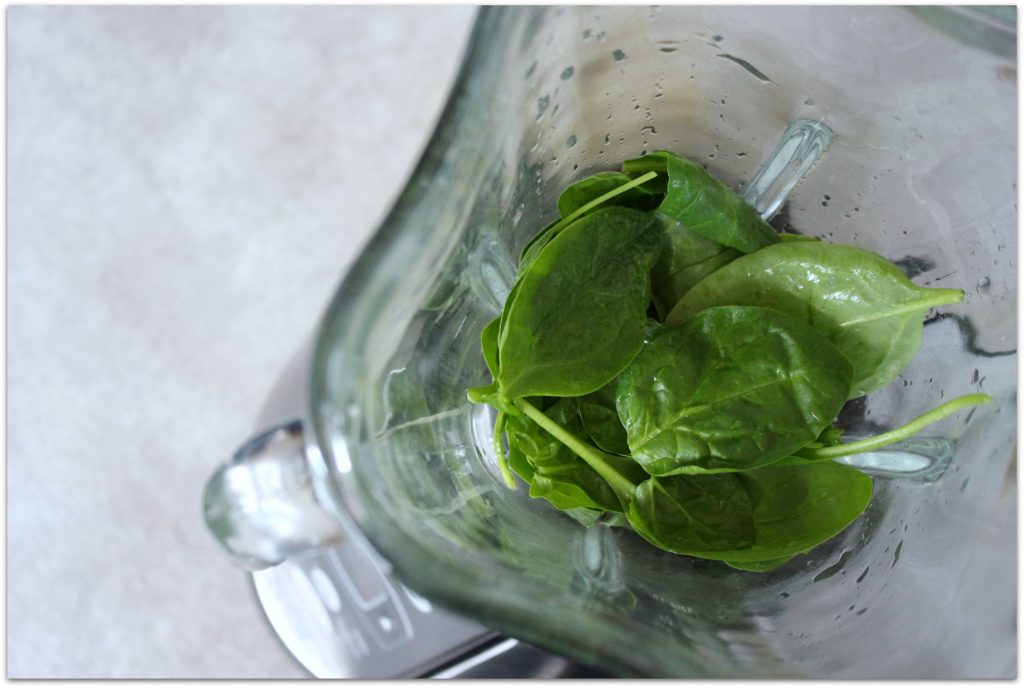 Add kiwi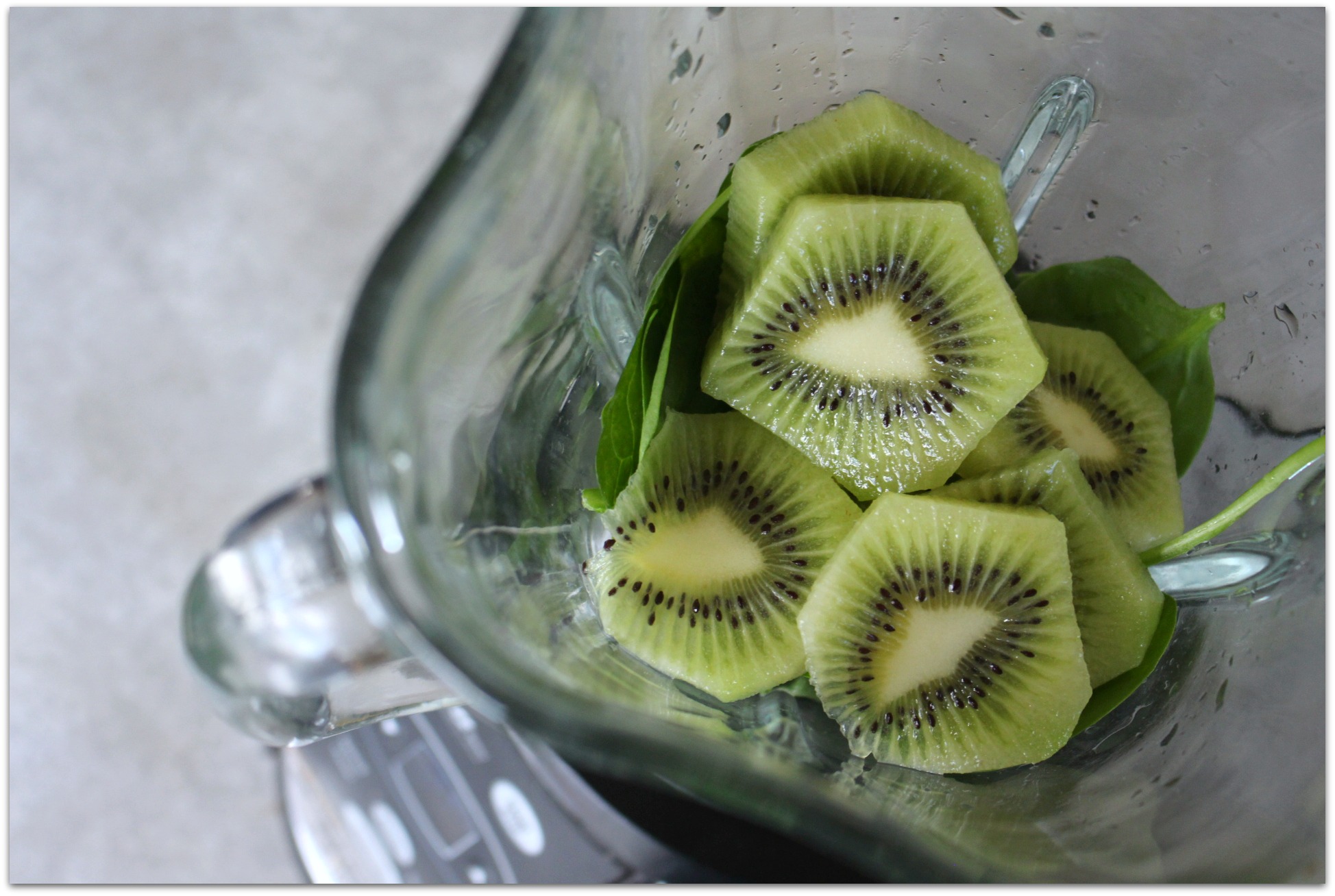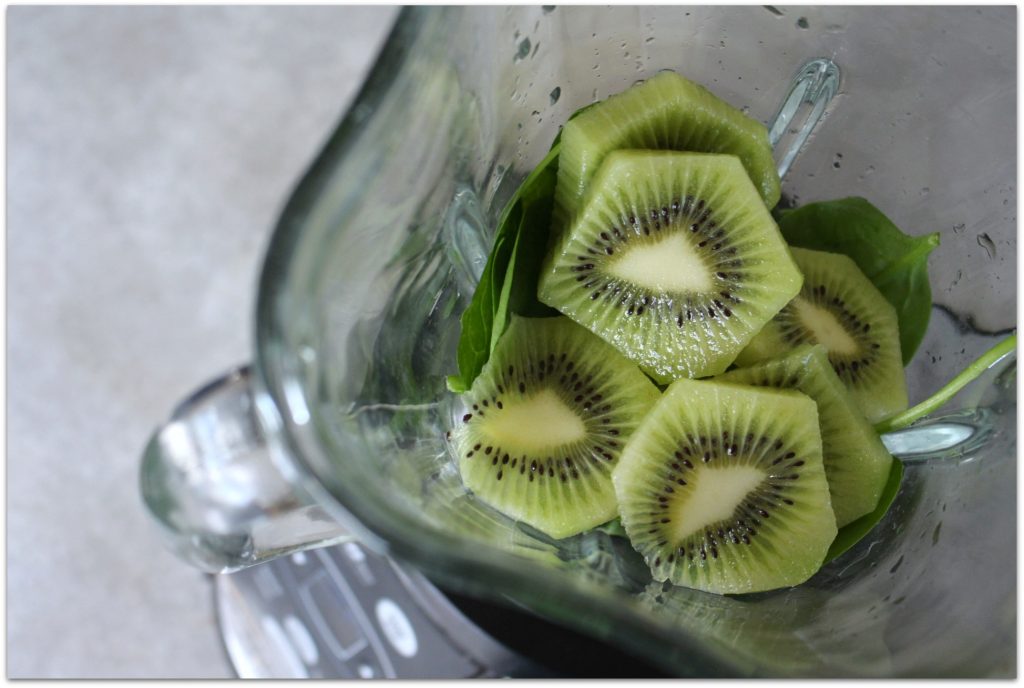 Add frozen banana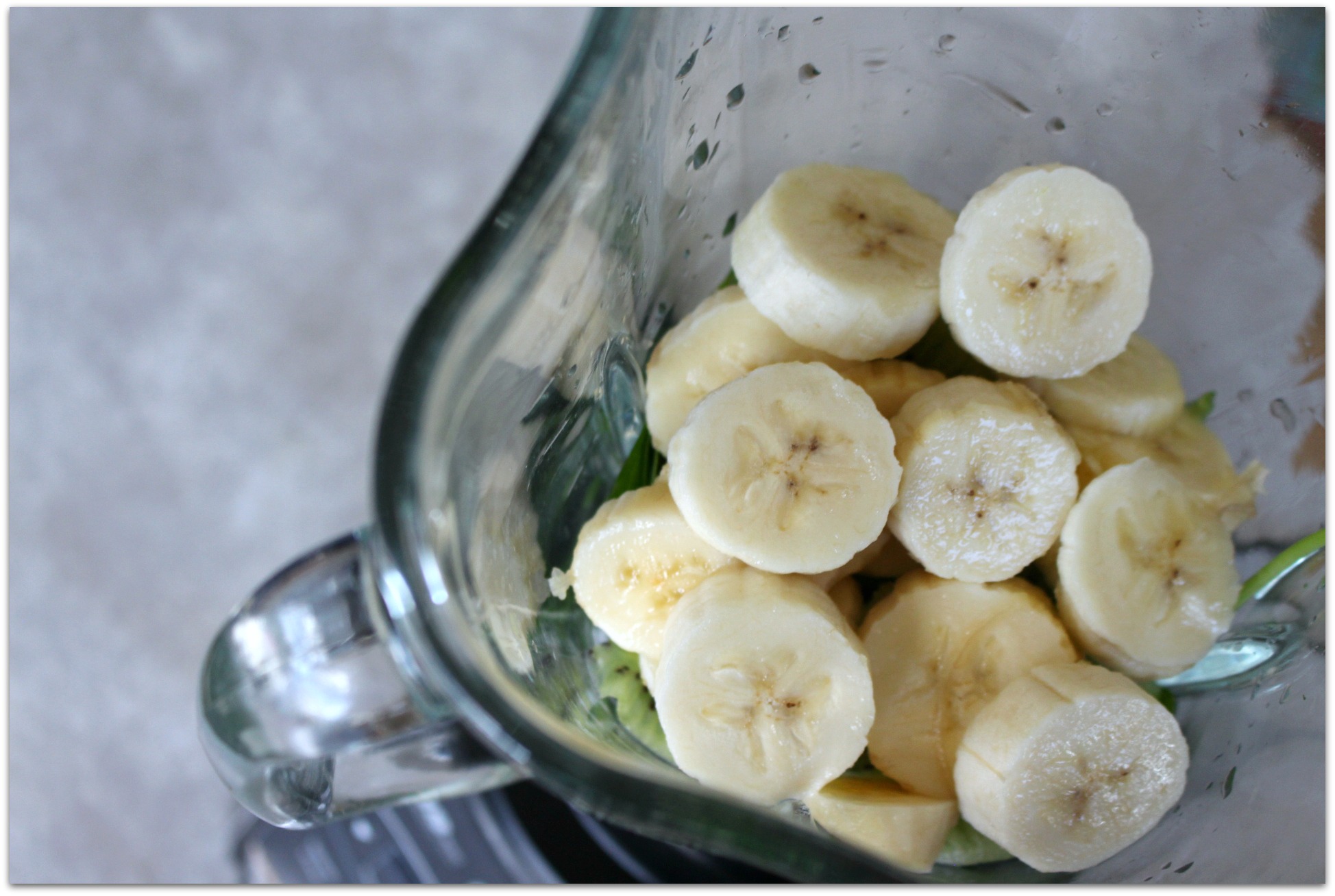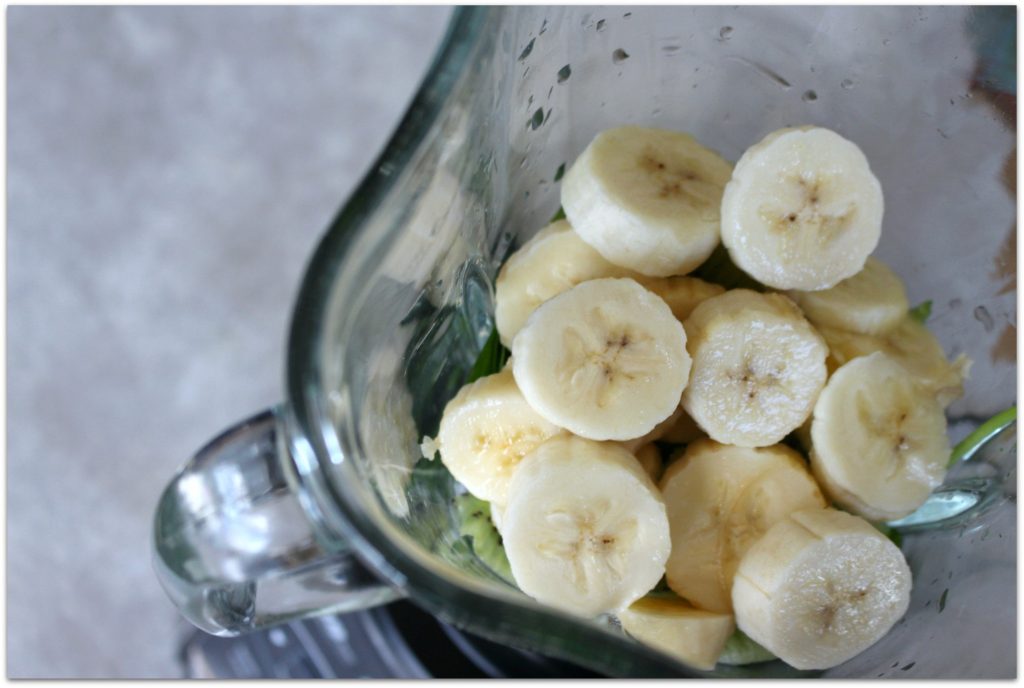 Add chia seeds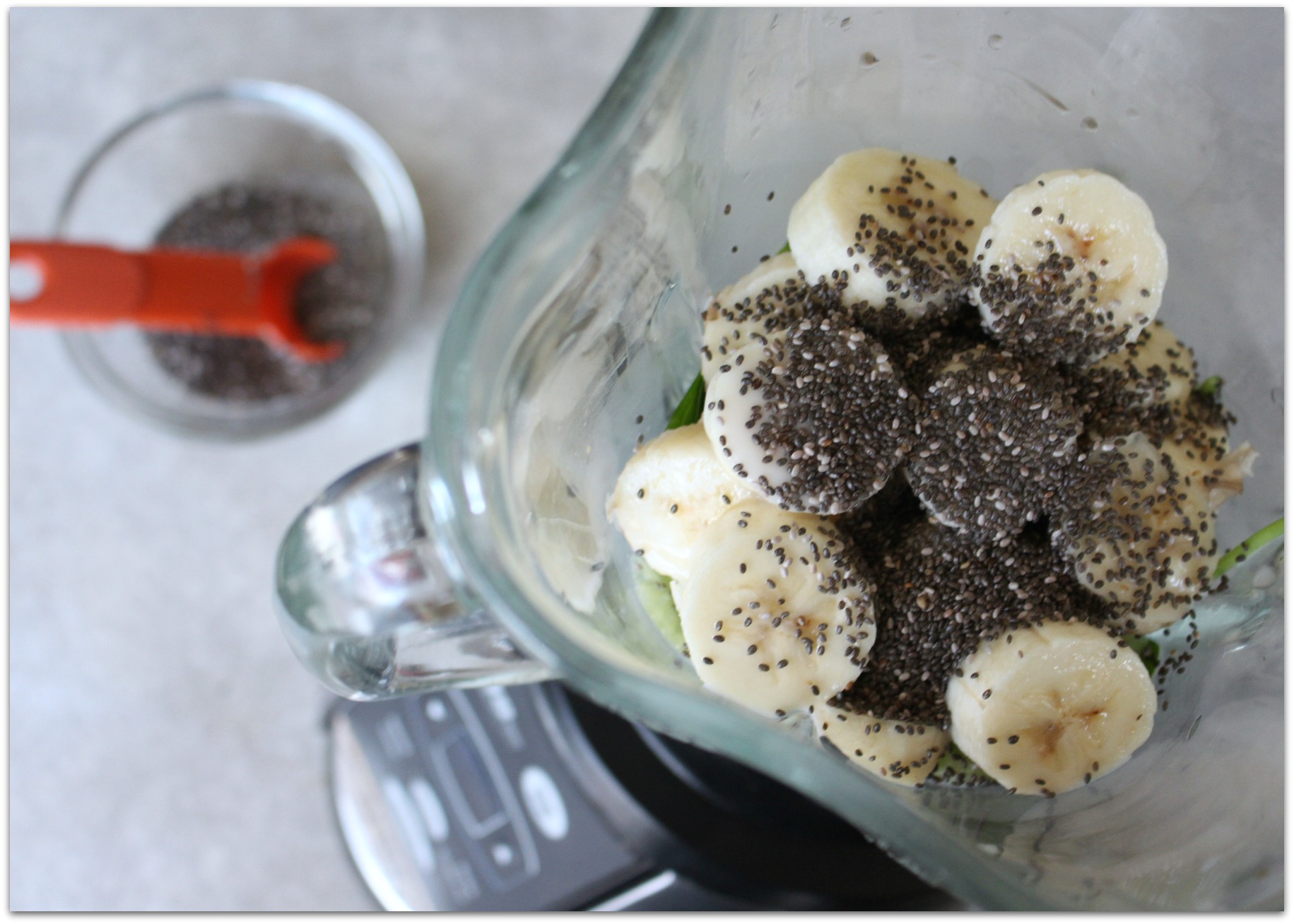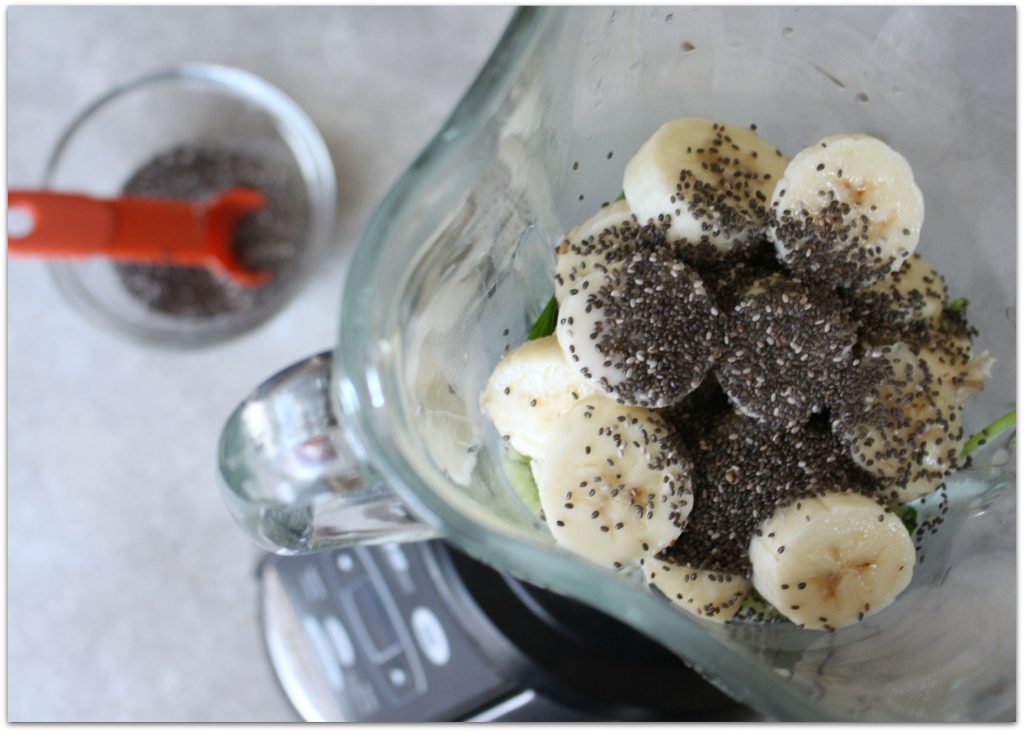 Add cooled Lean Green SuperGreen Tea from The Republic of Tea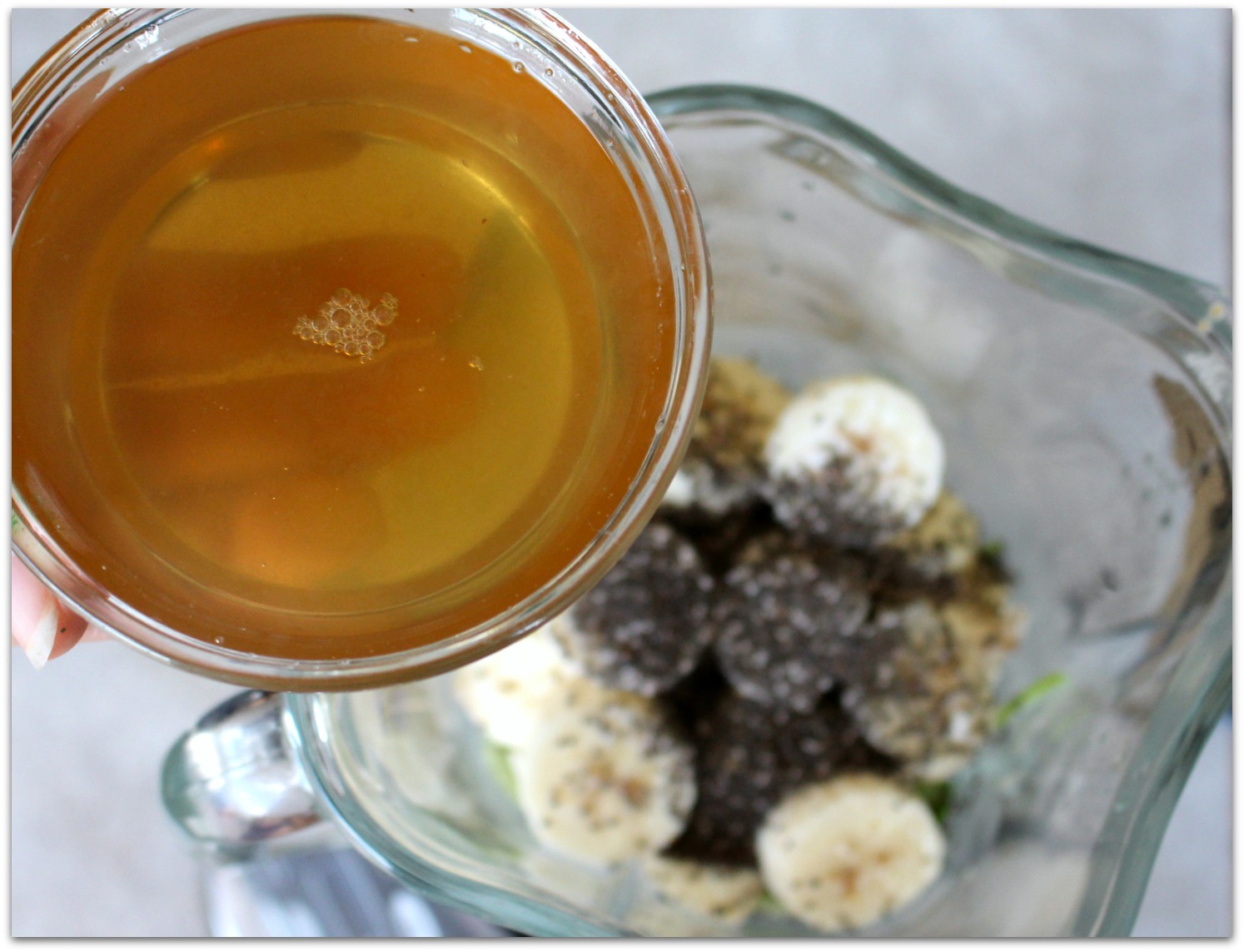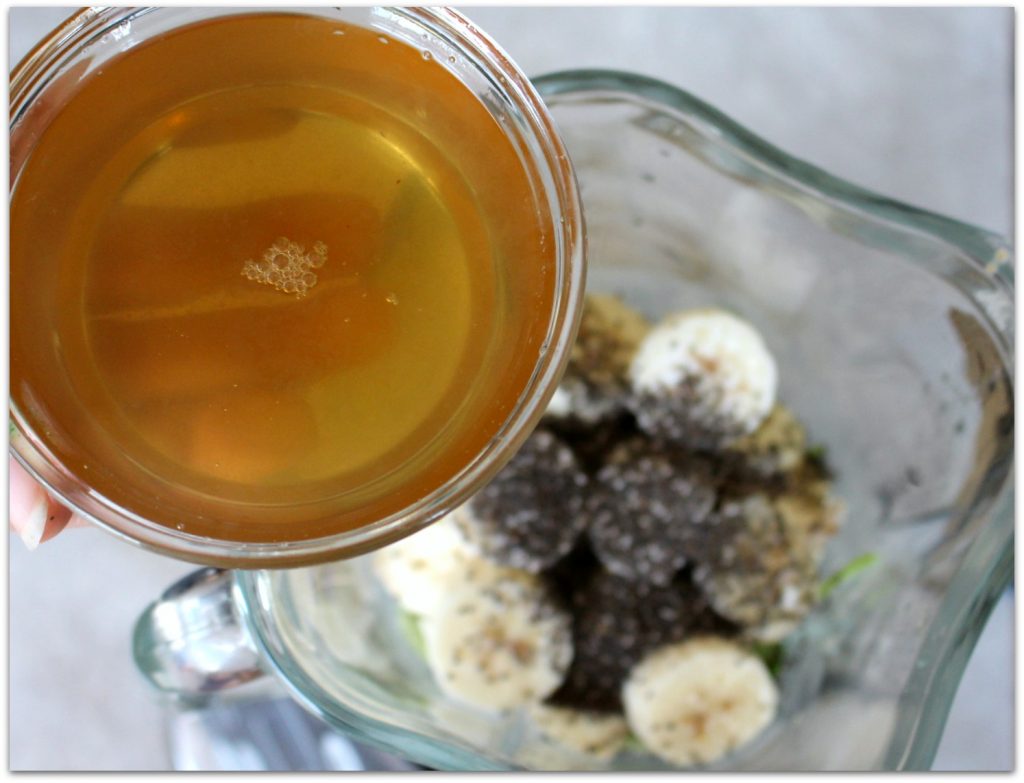 Add coconut milk and blend until smooth.
Top with chia seeds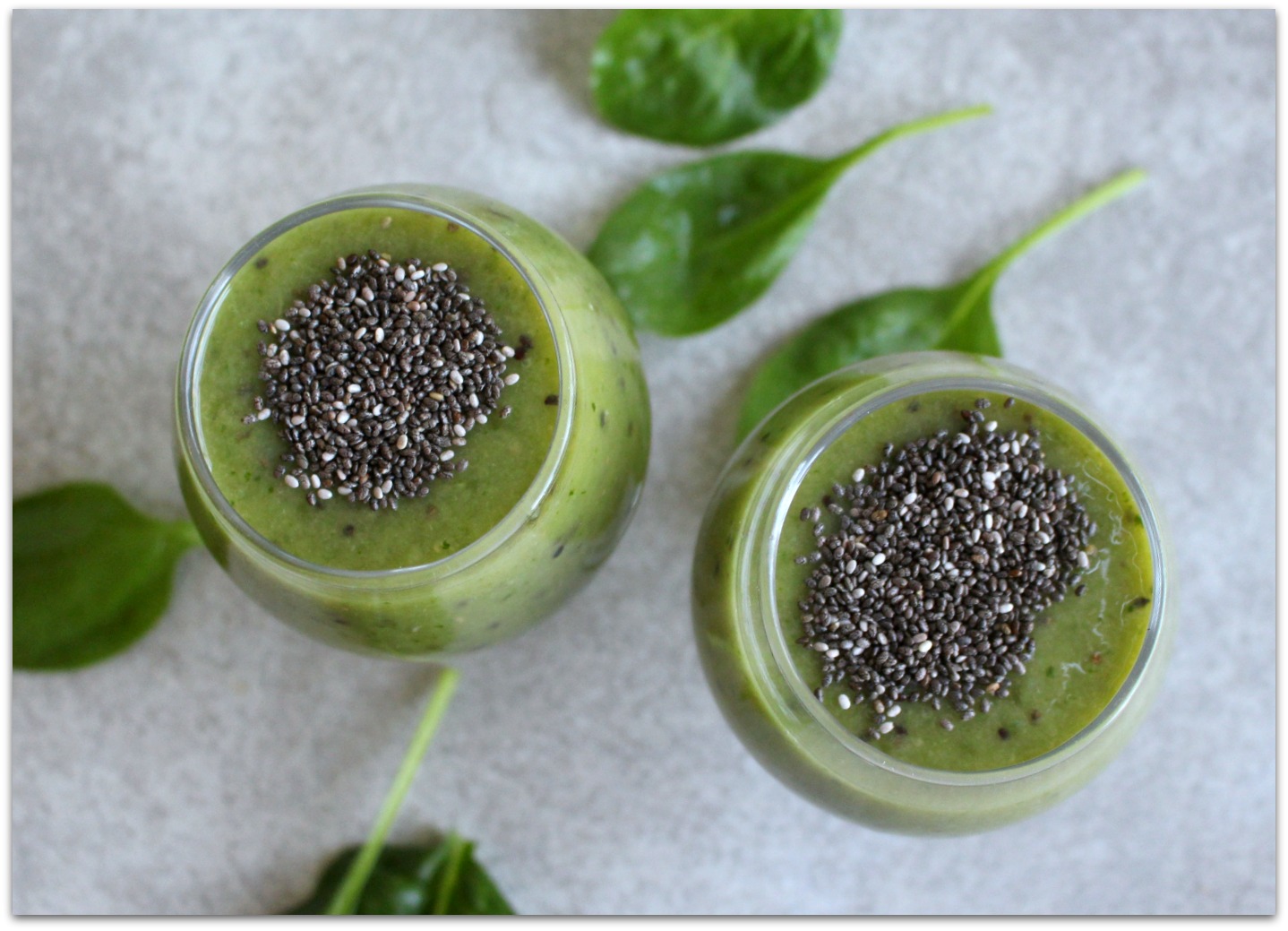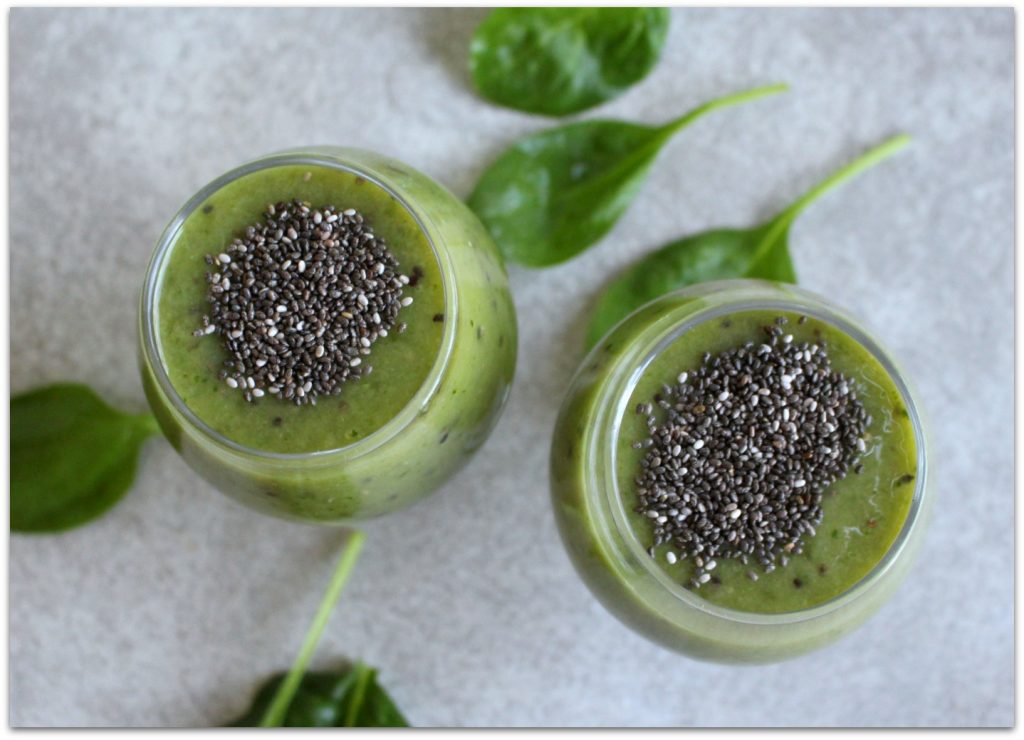 Let set for a couple of minutes so the seeds soften a bit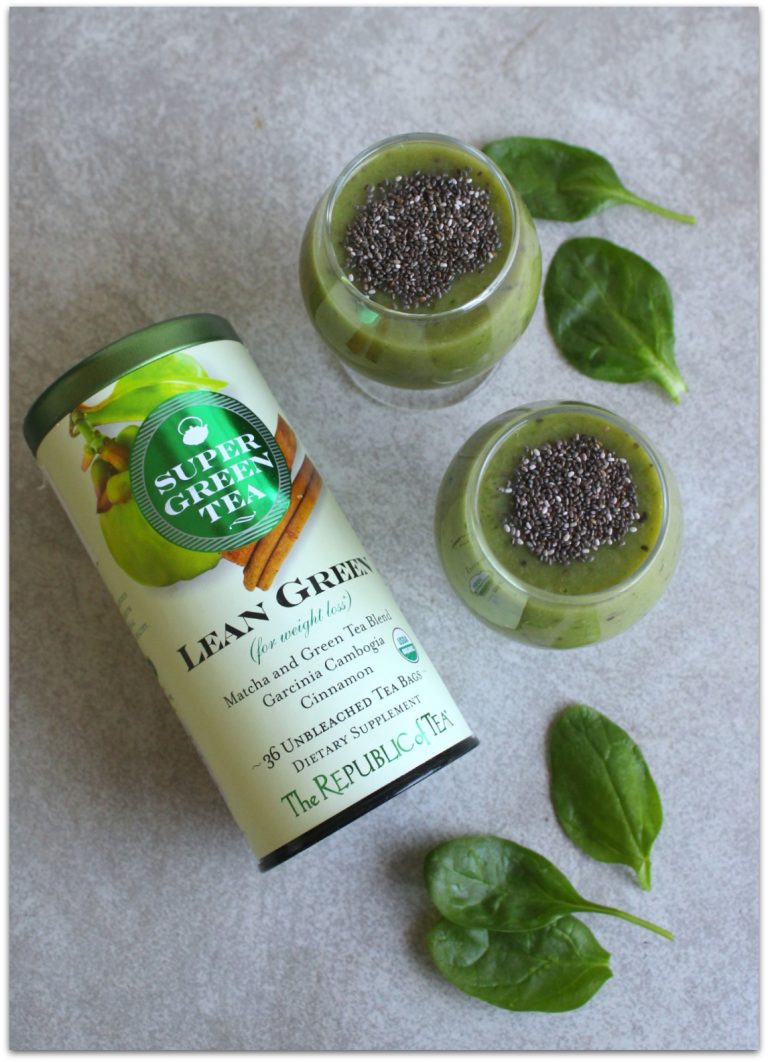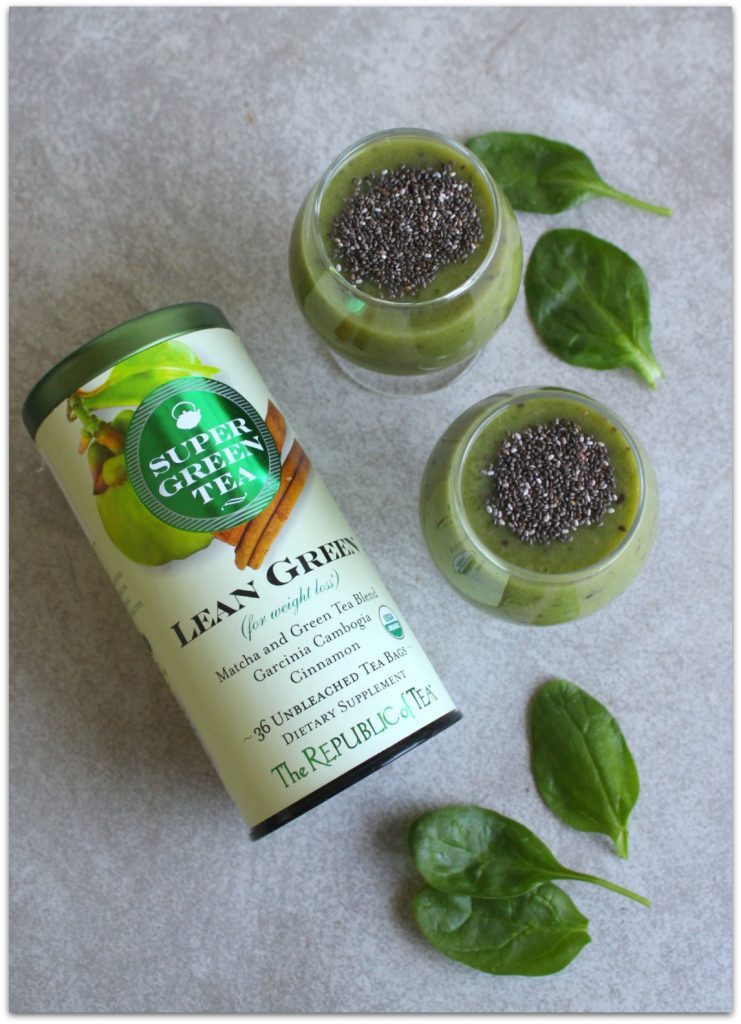 Isn't it great when something that tastes so good is also good for you? And what could be easier than a smoothie recipe for a quick breakfast or afternoon snack? This Berry Mint Yogurt Smoothie is also really healthy and has green tea as an ingredient, too.
By the way, I also met with Wisconsin Cheese while I was in New York City and they challenged me to make something with cheese. I am up with this amazing cheese tart recipe I think you'll love.
Be sure to check out the other amazing recipes from the Mom Blog Tour Team!
Ginger Green Tea Rice & Ginger Green Iced Tea from See Mom Click
Green Tea Spritz Cookies with Green Tea Icing from Arts & Crackers
Green Tea Soda from A Grande Life
Easy French Financiers from Living Sweet Moments
Strawberry Green Tea Smoothie from The Taylor House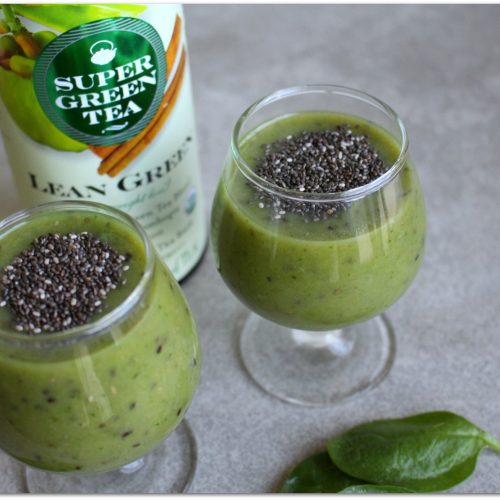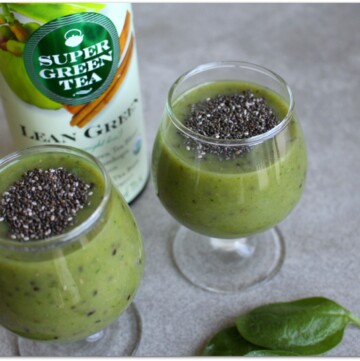 Ingredients
2

C

spinach

2

kiwi

peeled and sliced in half

2

bananas

frozen, cut up

1

C

Lean Green SuperGreen Tea

2 tea bags, steeped and cooled

1

C

unsweetened coconut milk

found in the dairy section, NOT canned

2

teaspoon

chia seeds
Instructions
Toss spinach, kiwi, frozen banana, tea, coconut milk, and 1 teaspoon of the seeds into a blender.

Top with remianing chia seeds
Nutrition
Serving:
1
|
Calories:
222
kcal
|
Carbohydrates:
47
g
|
Protein:
4
g
|
Fat:
4
g
|
Saturated Fat:
2
g
|
Trans Fat:
1
g
|
Sodium:
32
mg
|
Potassium:
934
mg
|
Fiber:
8
g
|
Sugar:
26
g
|
Vitamin A:
2970
IU
|
Vitamin C:
103
mg
|
Calcium:
141
mg
|
Iron:
2
mg