Have you ever had Irish Potato Pie? With St. Patrick's Day soon approaching, I am noticing all the "traditional" Irish foods being stocked at my local grocery store. The thing is, true Irish foods don't just consist of Corned Beef and Cabbage.
There are so many different entrees to serve on this notorious "green" holiday.  Entrees that are warming, comfort foods as well as elegant, savory options.
Instead of the basic boiled potatoes, why not try a delicious Irish Potato Pie this year?  I don't think you'll miss the blandness of the old way of doing potatoes after trying this recipe.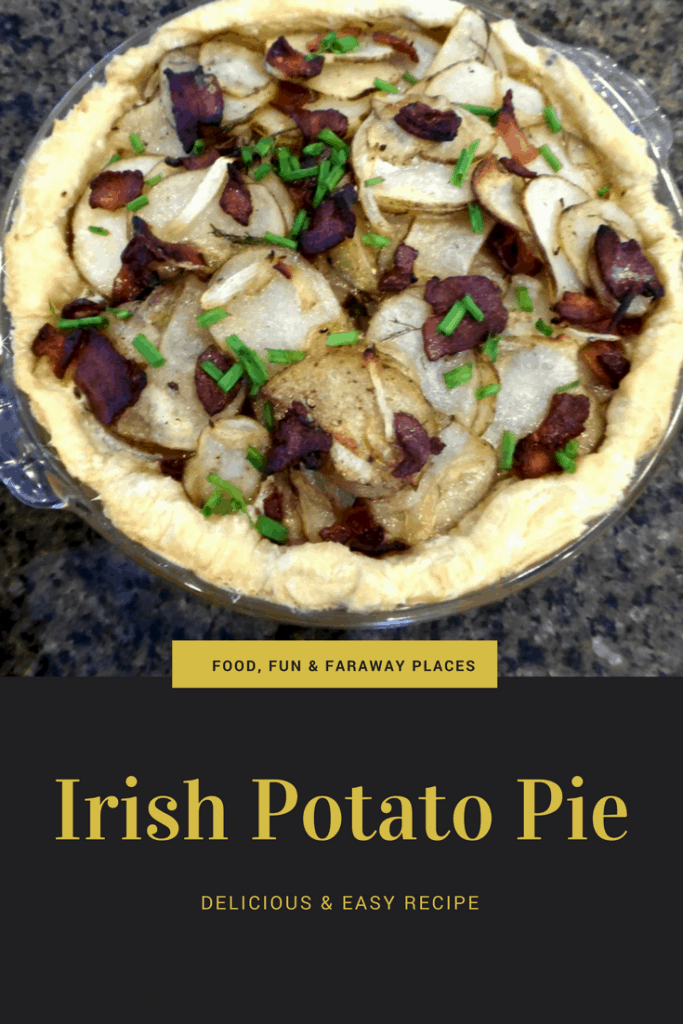 Granted, it will take a while longer, but it is a holiday… what better occasion to spend quality time in the kitchen? And the bonus? An easy, beautiful, new, tasty side dish!
Irish Potato Pie
The best part of this dish?  The bacon!  It gives a savory, saltiness that is just right.  Not overpowering, but definitely adds the perfect balance! (And if you do decide to make the infamous Corned Beef this year, you can use the left-overs (shredded) in replace of the bacon).
Ingredients
1 Sheet Puff Pastry Sheet – thawed
4 TBS Butter
1/2 pound Thick Bacon – chopped
5 Potatoes – thinly sliced
1/2 Yellow Onion – thinly sliced
1 TBS fresh Dill – chopped
1/2 Cup Half & Half
Salt & Pepper
Chives – cut
Directions
Preheat oven 375.
Place puff pastry sheet in a pie dish and crimp edges.  Place in refrigerator until ready to fill.
Saute bacon pieces in butter until fully cooked and crisp.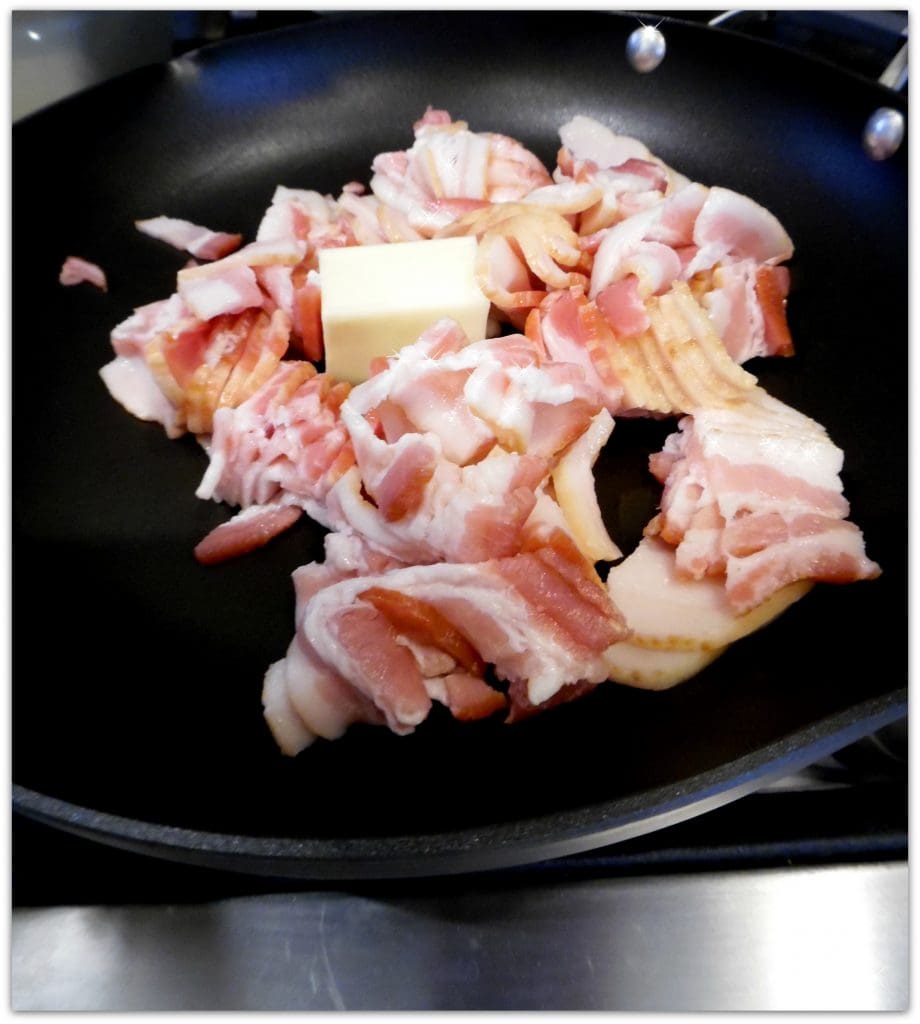 While the bacon is cooking, start working the thawed puff pastry into a pie plate and crimp the edges with a small fork. Place in the refrigerator until ready to be filled.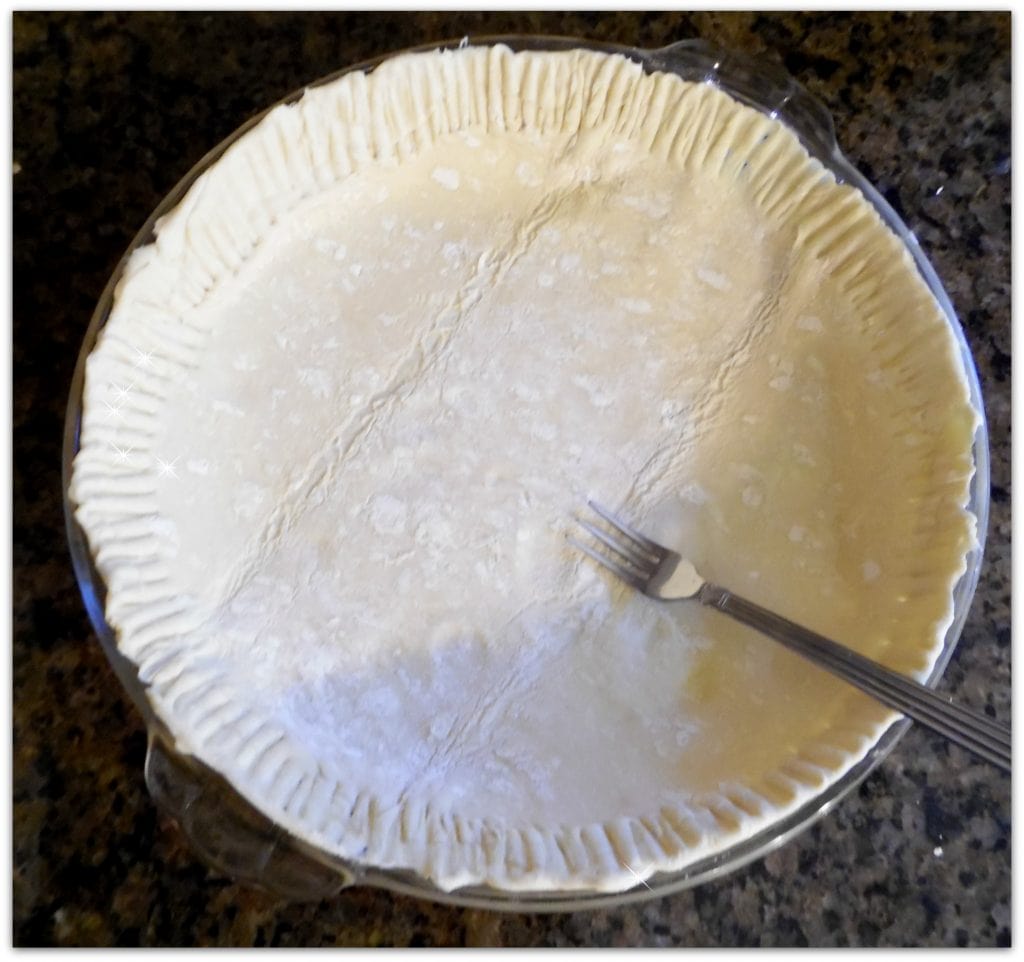 The most time-consuming part of this dish is cutting the potatoes.  But really, there are only 5 to cut.  Not a big deal!
Here's a trick I learned over 25 years ago and I have to believe it has saved my fingers each and every time!  When cutting potatoes (or anything round… tomatoes, etc) cut a thin slice off one side to make a flat edge.  This will stop the vegetable from rolling or "slipping" out from under the knife.  (Lay the flat side on your cutting board and make smooth, deliberated cuts with a sharp knife.  The sharper the knife, the easier t0 cut.)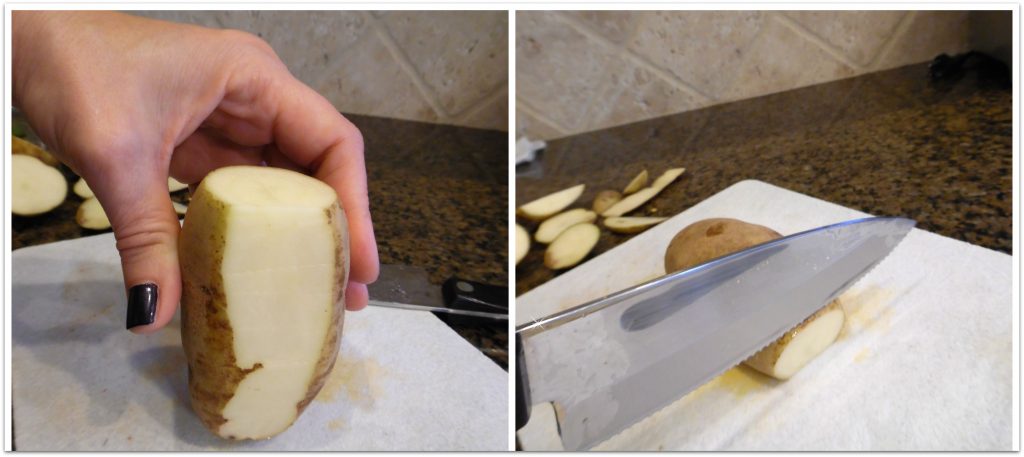 Add onions and let caramelize for a few minutes, stirring constantly, but being careful not to burn the bacon).  Add the potatoes, salt & pepper and dill and stir with a wooden spoon carefully for about 7 minutes.  Spoon filling into pie crust and pour half & half over the filling.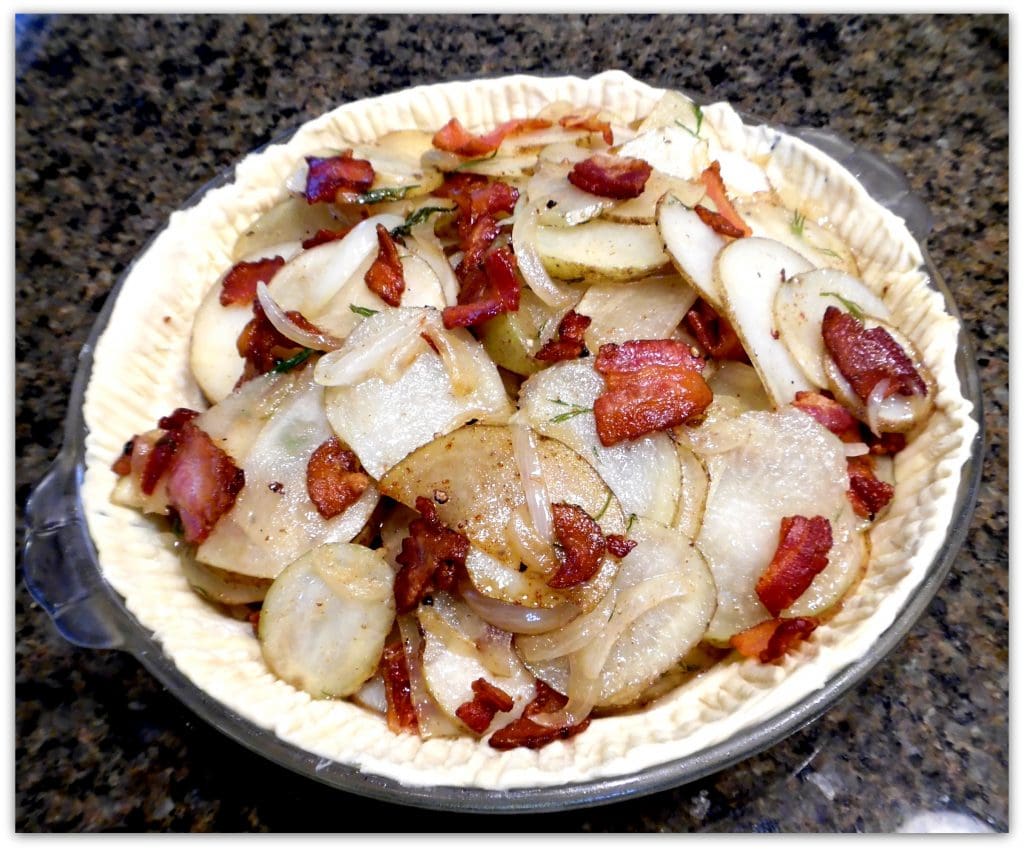 Bake 45 minutes until golden and crisp, making sure the bottom of the crust is fully cooked.  Let set for 10 minutes.  Sprinkle with chives. Cut into triangles. Serve immediately.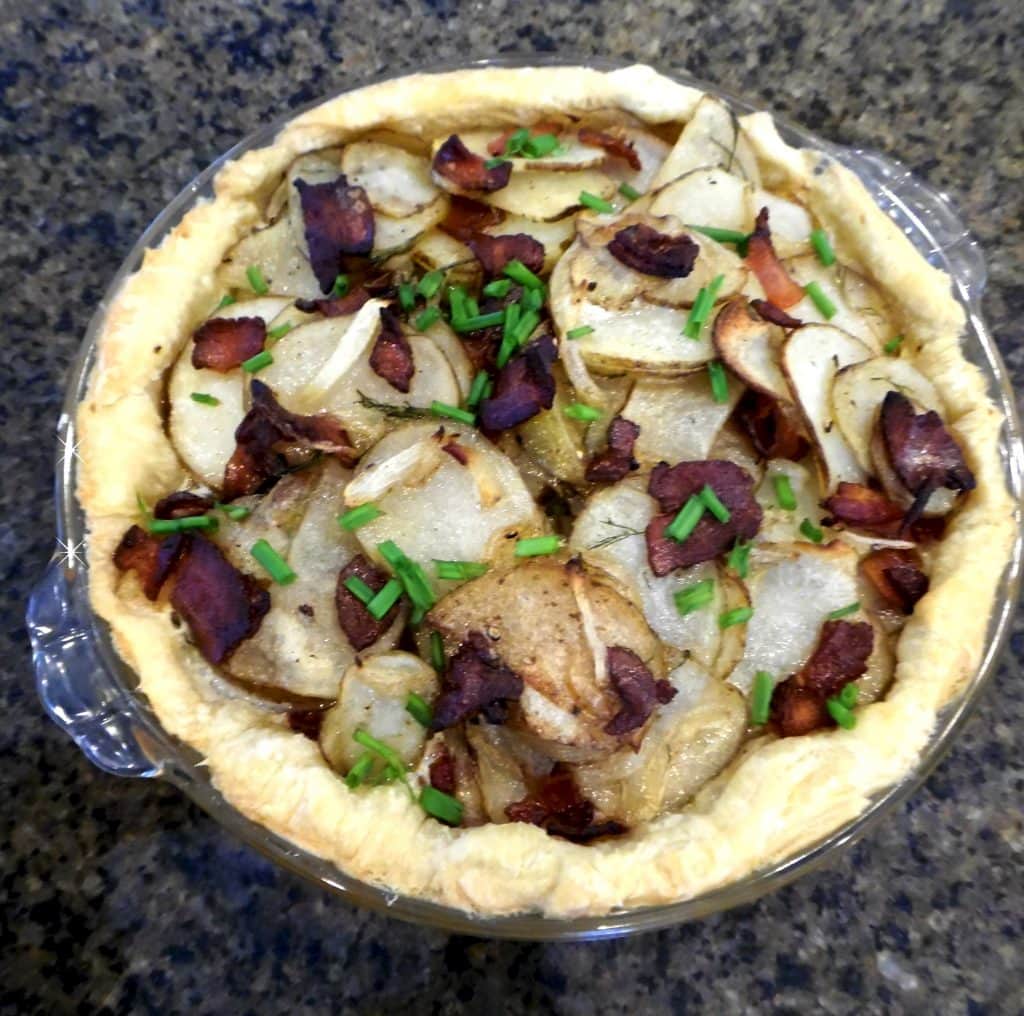 Serves 4-6
I hope you enjoy this side dish! Serve it up with these delicious Guinness Ribs (4 ingredients!)  If you decide to make it, let me know!  I'd love to hear your thoughts!  Enjoy!
Here is a printable recipe for your convenience!
Irish Potato Pie
Irish Potato Pie - perfect for St. Patrick's Day
Ingredients
1

sheet puff pastry - thawed

4

TBS

butter

1/2

# Bacon

thick-cut - chopped

5

Potatoes - thinly sliced

1/2

Yellow Onion - thinly sliced

1

TBS

Fresh Dill - chopped

1/2

Cup

Half & Half

Salt & Pepper

Chives - chopped for garnish
Instructions
Heat oven to 350. Place thawed puff pastry sheet in pie pan and crimp edges. Refrigerate until ready to fill.

Saute bacon in butter until crisp

Add onions and caramelize (without burning the bacon)

Add potatoes, dill and salt & pepper. Stir until well combined.

Pour cream over filling

Bake 40 minutes until tender and golden (making sure the bottom of the pie is cooked through)

Sprinkle with cut chives