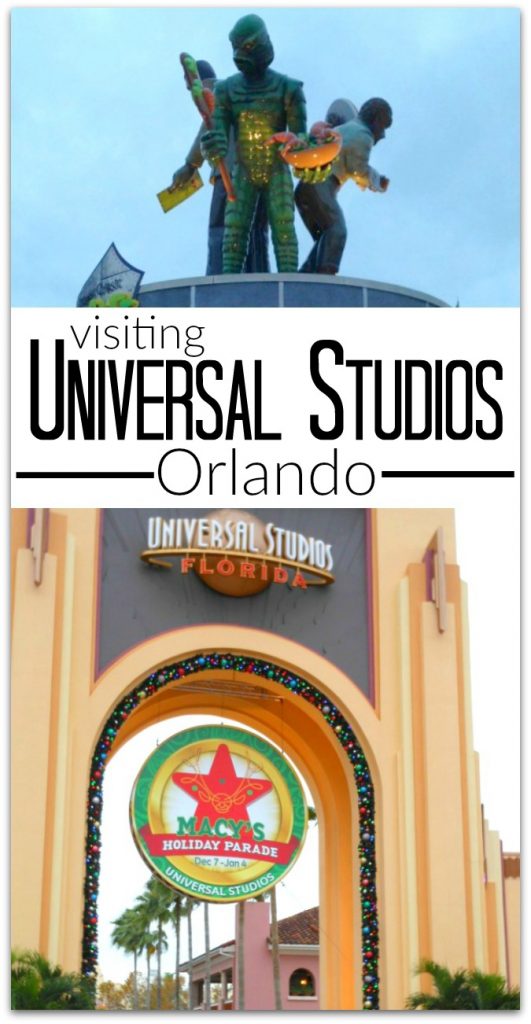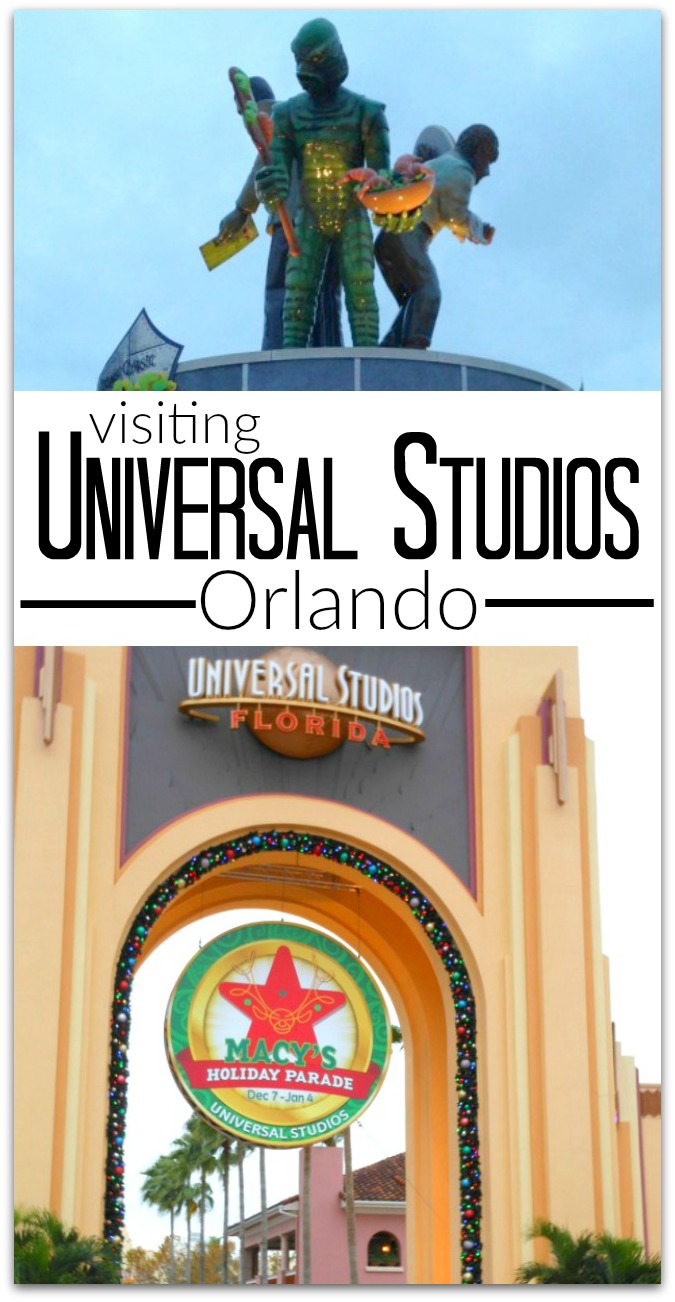 The first time we visited Universal Studios Orlando, my oldest was about one. Our main reason for visiting? Barney! I think we went to the show three times. She loved Barney so much! Don't tell her I told you that.
This time we visited Islands of Adventure first, and arrived at Universal Studios just in time for the Macy's Holiday Parade. I didn't realize that a lot of the props used in the New York Macy's Day Parade were sent down to Florida for this parade. Pretty cool, right? This year, Universal decided to celebrate the holidays until January 4th. Lucky for us!
I grew up watching the Macy's Holiday Parade every year on Thanksgiving morning while my mom made dinner. Now, we put the parade on while I make the biscuits for the stuffing, and we eat a good portion of them with butter and jelly while we watch the parade! It's become a family tradition! Seeing the parade at Universal Studios was really cool! I thought the Mother Goose float was sweet.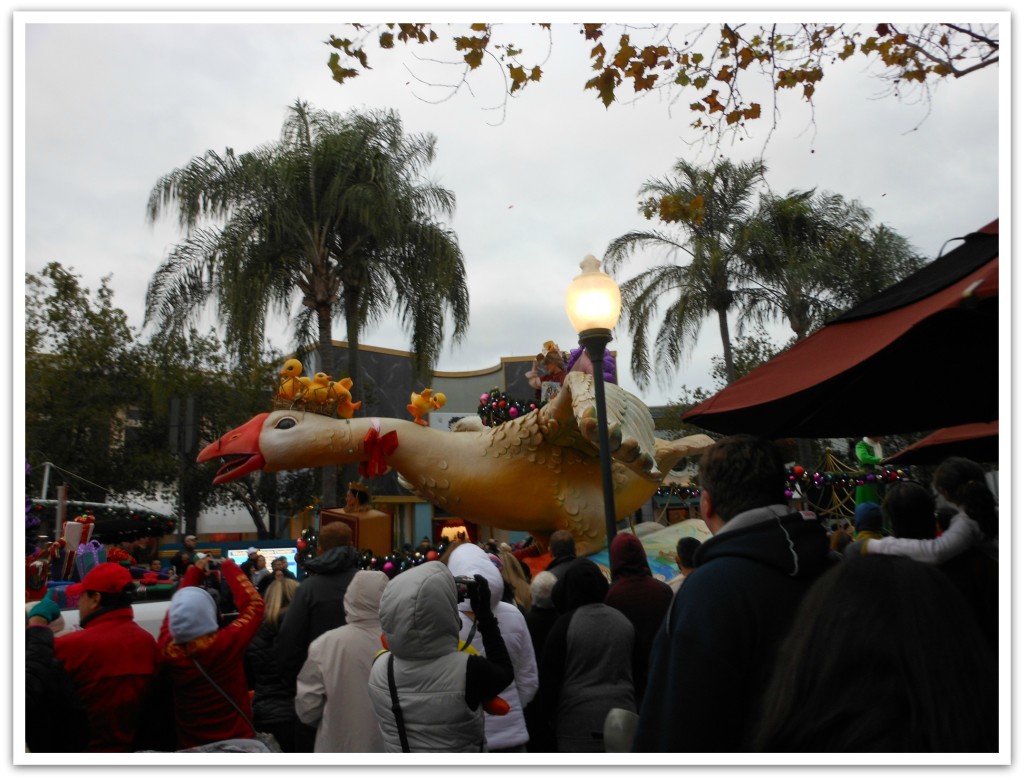 I got a close-up view of how difficult it is to keep those balloons moving down the street. It takes a lot of people to handle them, and another person in front guiding them!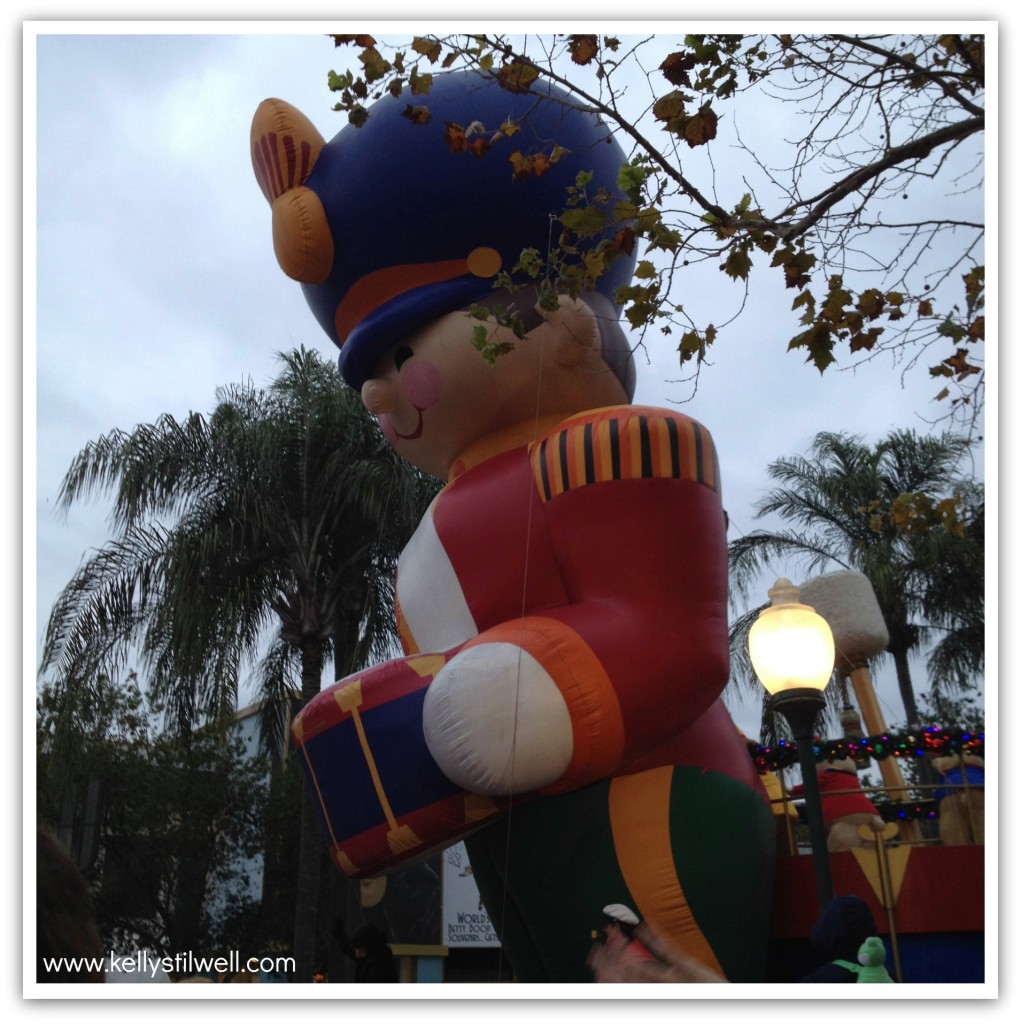 I think my favorite float had to be the Snow Queen. Isn't it beautiful?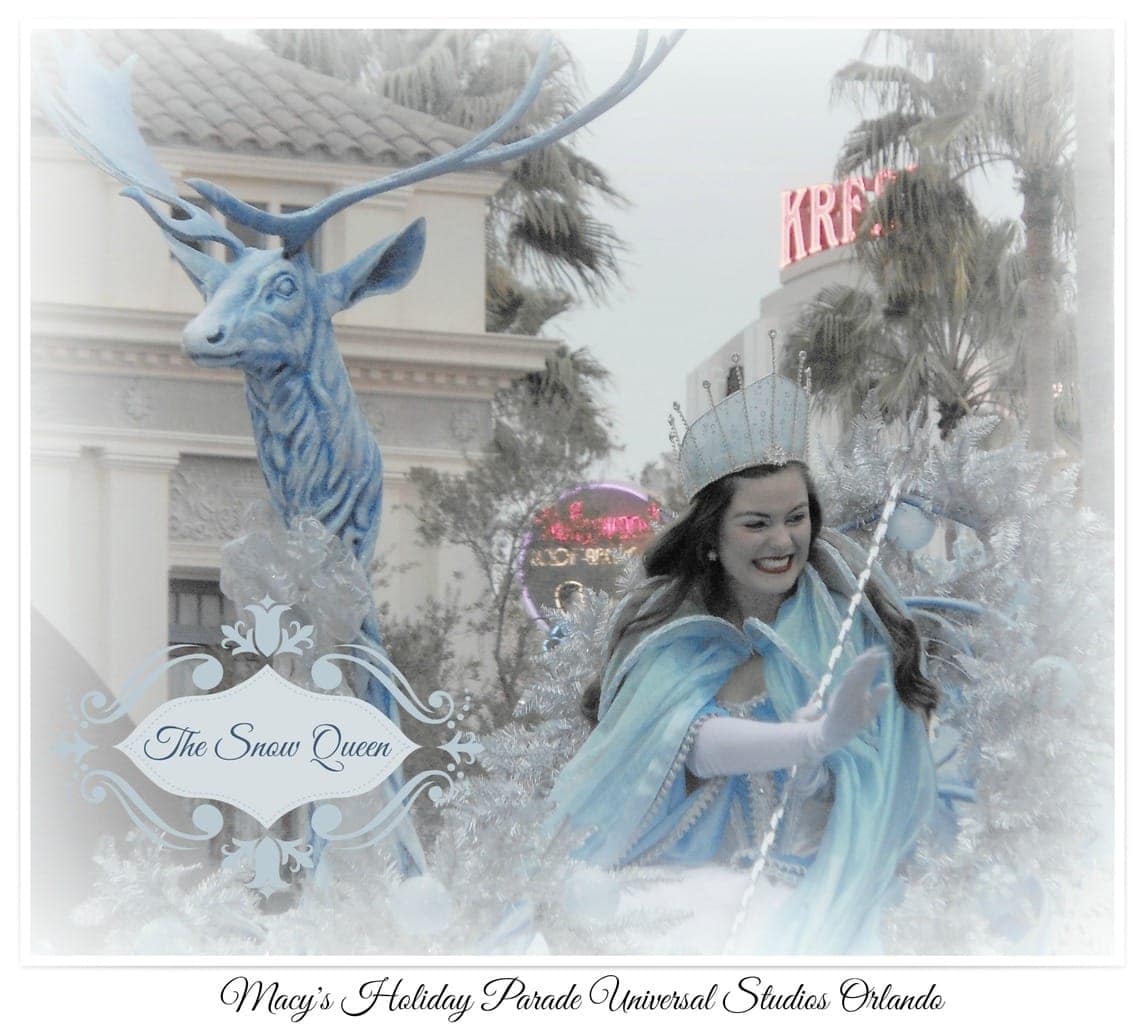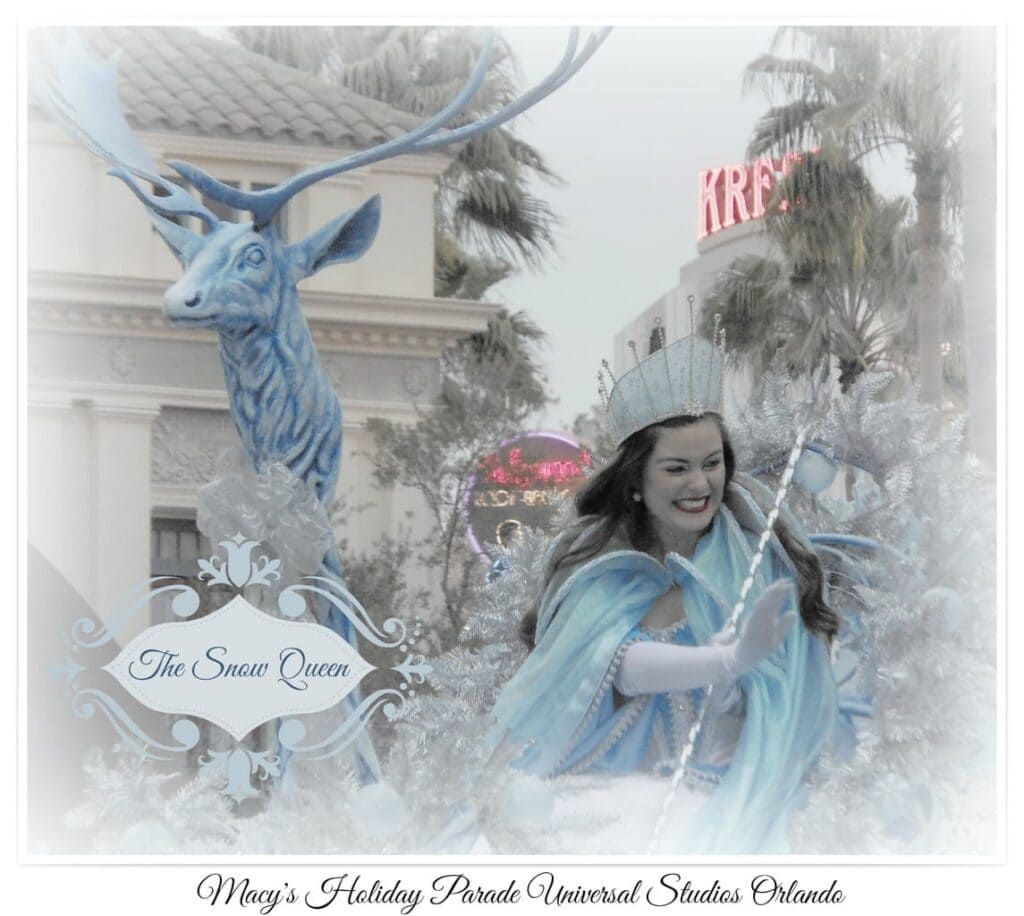 Finally, what we had all been waiting for. That's Santa hiding behind his hat! At least I was able to catch Mrs. Claus with a smile!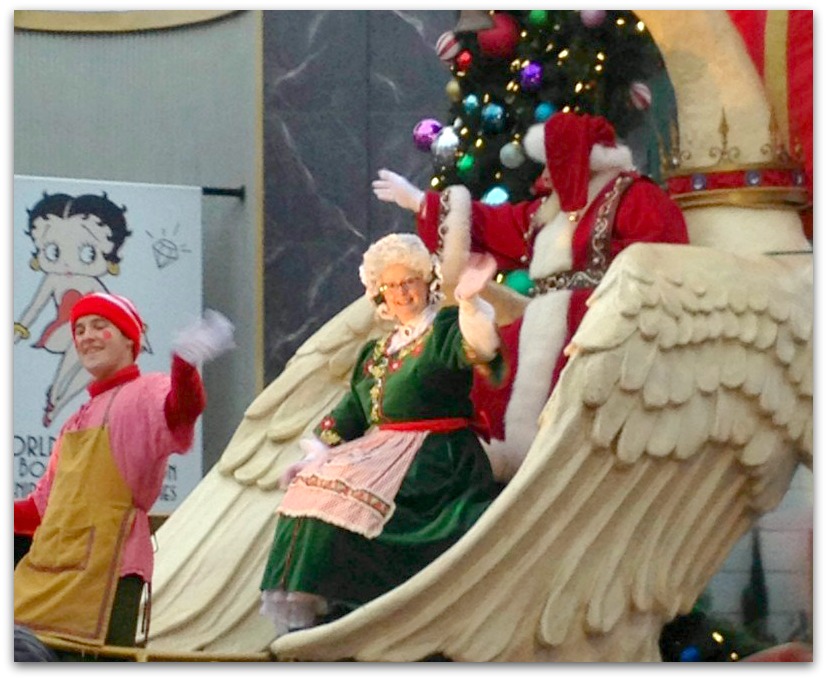 After the parade we walked around a bit and found The Cat in the Hat.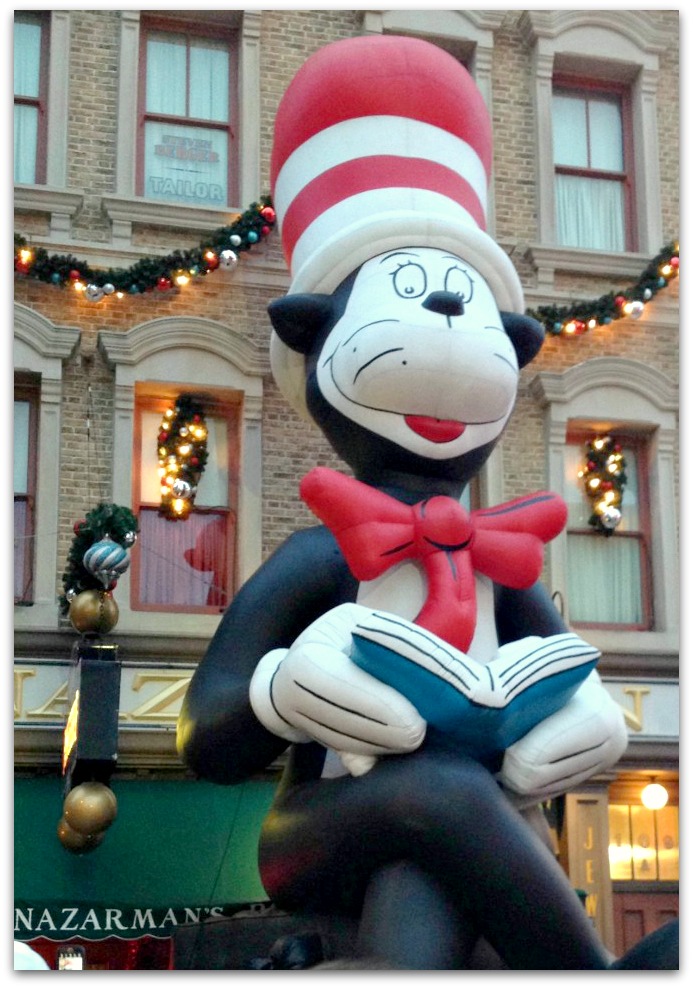 I am not much for rides that are scary. Any ride description that includes "plunge into darkness" is not for me, but my husband and girls loved it!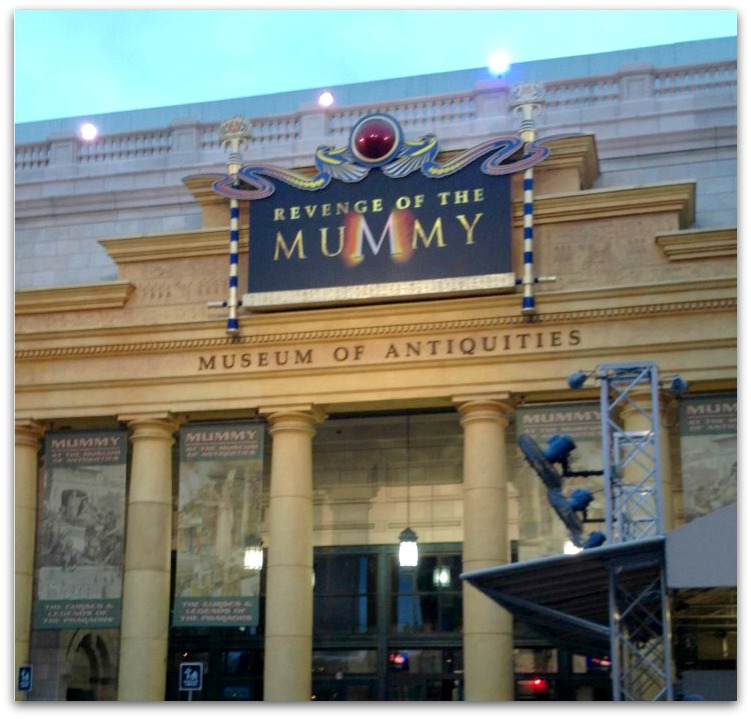 I loved Shrek, didn't you? If you're a Shrek fan, you should definitely check it out!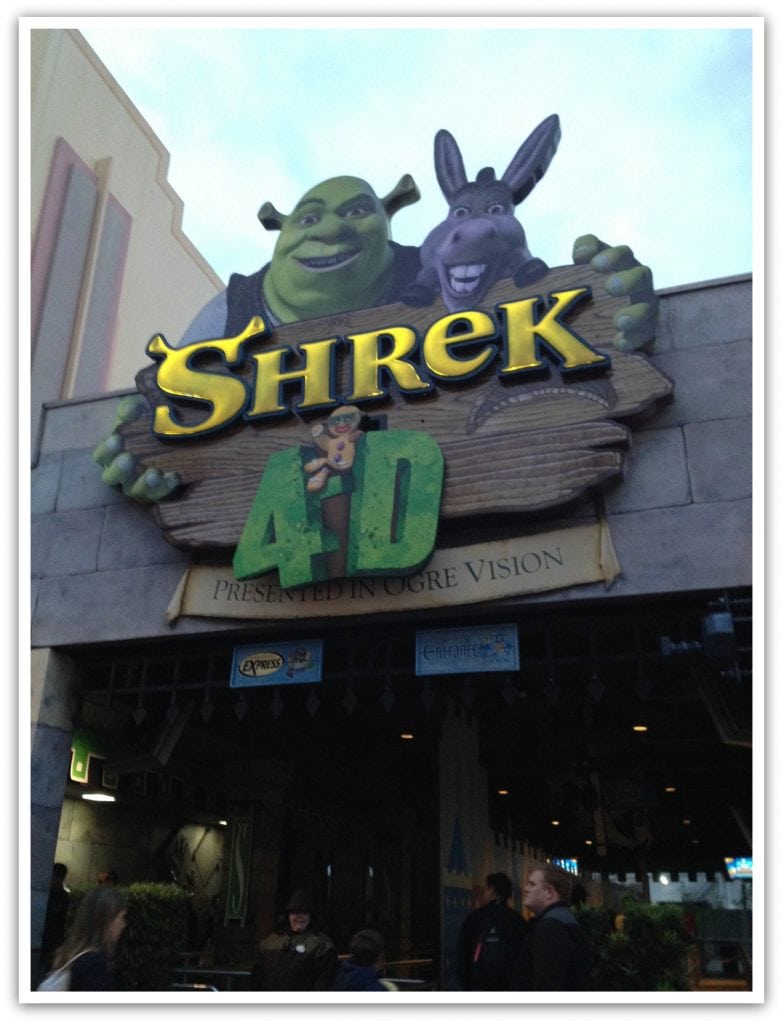 When you're ready to eat at Universal, there are 50 great restaurants you can choose from. Feel like a burger? You've got Monster Digs, Mel's Drive-in, or even a Burger King Whopper Bar!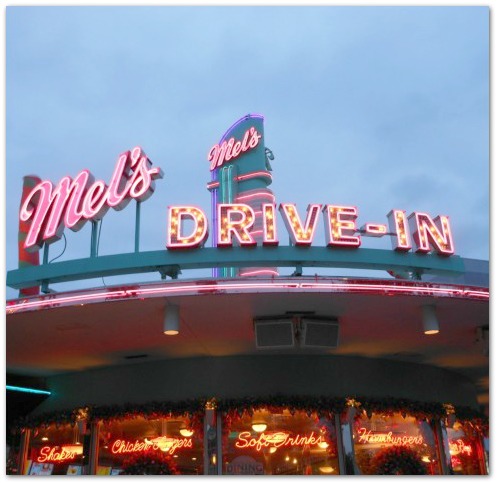 Monster's Cafe is great for kids, and has a huge variety including rotisserie chicken, pasta, pizza, and salads.
Rather step it up a notch and eat at one of the many fine dining restaurants? Choose from Mythos, Emeril's, or Lombard's Seafood Grille, where you can also experience an exclusive viewing area for Universal's Cinematic Spectacular, which I've heard is a great way to end the day.
We had a blast at both Universal Studios and Islands of Adventure. I have to add that if it were my first time visiting, I would do a two-day pass at minimum. Seeing everything the parks have to offer is really difficult in one day. If you only have one day, start as early as you can.
We can't wait to go back to Universal Studios and Islands of Adventure! I'd love to read your thoughts on the parks. Please share in the comments below!
Universal provided tickets for my family in exchange for my review of the parks. As always, all opinions are my own.