Eating salads instead of big meals is such a healthy way to give your body some of the nutrients it's craving. Do you ever stop to think why you don't do it more? I think because it's boring and it takes time. Would you agree?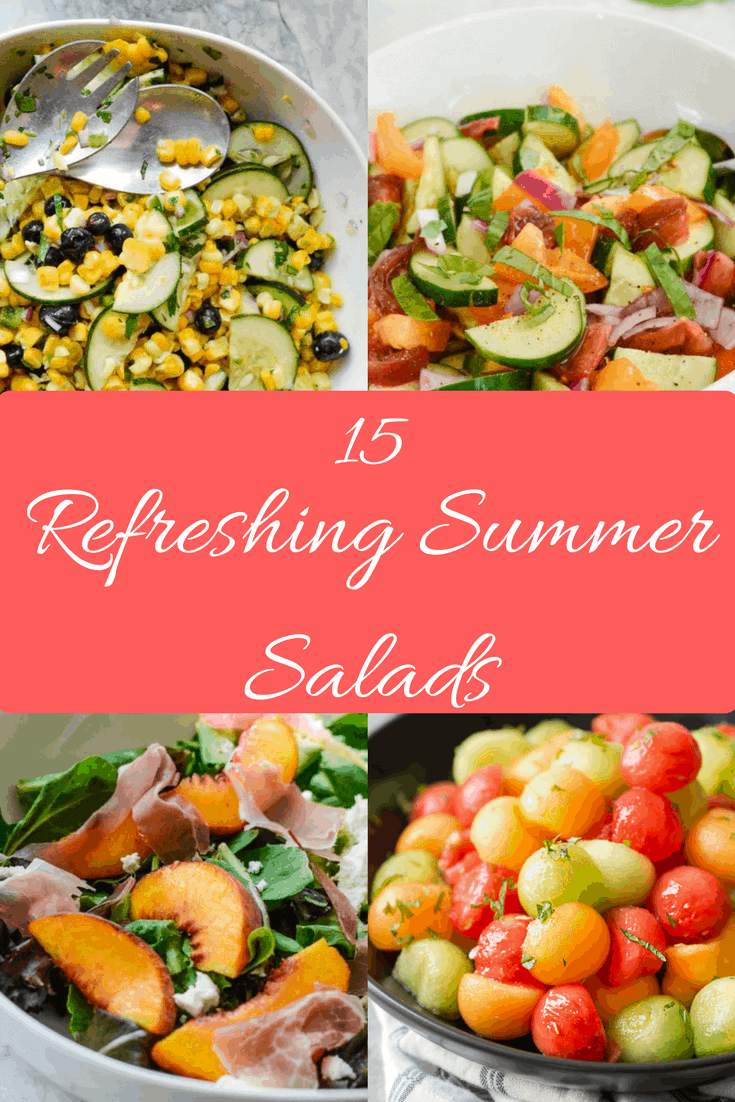 A little preparation is all you need to have your family eating salads and begging for more! Wash and chop the vegetables up ahead of time.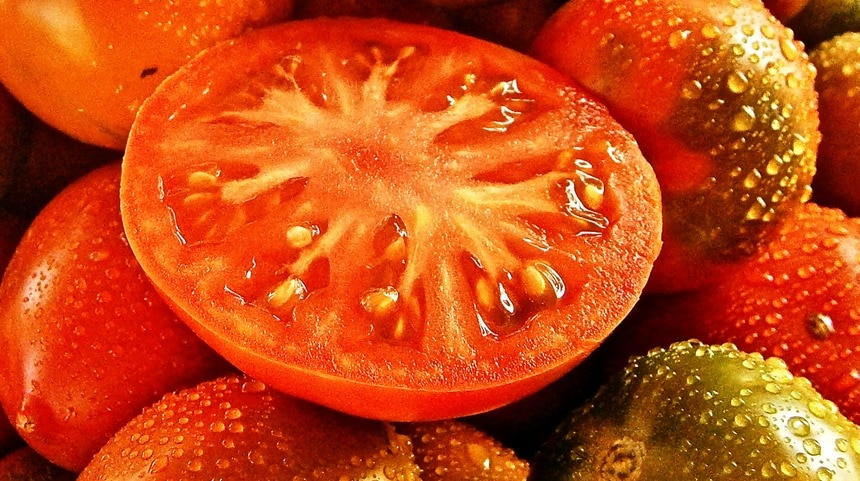 You can also chop the fruits, but add a little lemon, lime or orange juice to them to keep them from turning brown and use them within a couple of days.
It's that time of the year when we can find so many different delicious and really fresh ingredients for salads. Shopping the farmer's markets is not only fun but you can bring home just picked fruits and vegetables.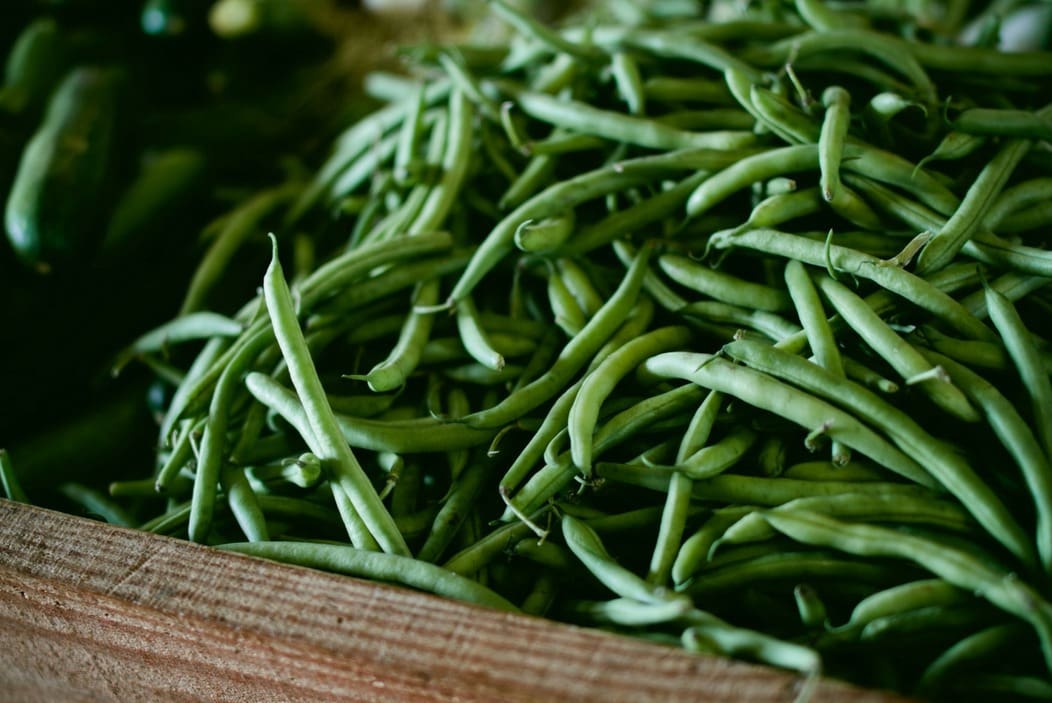 One tip that has helped me is to make the salads in a jar. Simply layer the ingredients, beginning with the dressing. (Do look at the ingredients and calorie/fat content. Some of them are crazy high in both!)
Next, add the hardest veggies first, like carrots, celery, and chickpeas. The lettuce goes on top. I like to use a couple of cherry tomatoes as they hold up better.
I've eaten a salad made this way 5 days after it was made and it was still so fresh! Of course, add anything soft like croutons once you've poured the salad in a bowl. These travel well for work, too!
I haven't made any of the below salads 'in a jar' yet, but follow my instructions and it should work! Let me know which is your favorite!
15 Summer Salads Your Family Will Love
My Favorite Broccoli Salad Recipe | Food, Fun & Faraway Places
Summer Zucchini and Squash Salad with Tomatoes | Low Carb Yum
Summer Fruit Salad with Cinnamon-Honey Syrup | Home Cooking Memories
Creamy Cucumber Salad | Frugality Girl
Roasted Eggplant and Tomato Salad | A Healthy Life for Me
Blackberry Apricot Salad | Dinner at the Zoo
Summer Salad with Blueberry Vinaigrette | Diary of a Working Mom
Blueberry Corn Salad | A Healthy Life for Me
Apple Cider Vinegar Cucumber Salad | Low Carb Yum
Summer Ambrosia Salad | This Mama Loves
Mexican Layer Salad | Spaceships and Laser Beams
Summer Fruit Salad with Mint Syrup | The Chunky Chef
Spiralized Zucchini Asian Salad | Low Carb Yum
Peach Prosciutto Mixed Green Salad | A Healthy Life for Me
Cucumber and Onion Salad | Unexpected Elegance
Here's a bonus salad that we serve all the time alongside chicken and steak. This Easy Cucumber, Tomato, and Feta Salad will be your new go-to, and the kids can put it together in no time! It's best prepared ahead of time so the flavors can meld.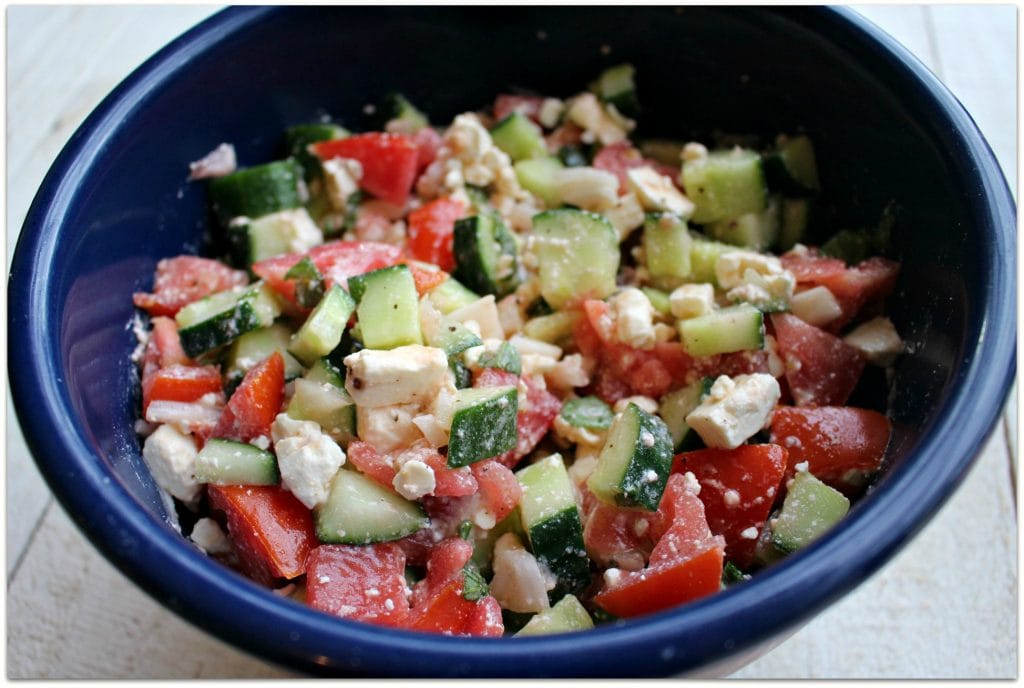 If you like this post, please pin it by clicking on the P for Pinterest! This way others can see it, too. I'd SO appreciate it!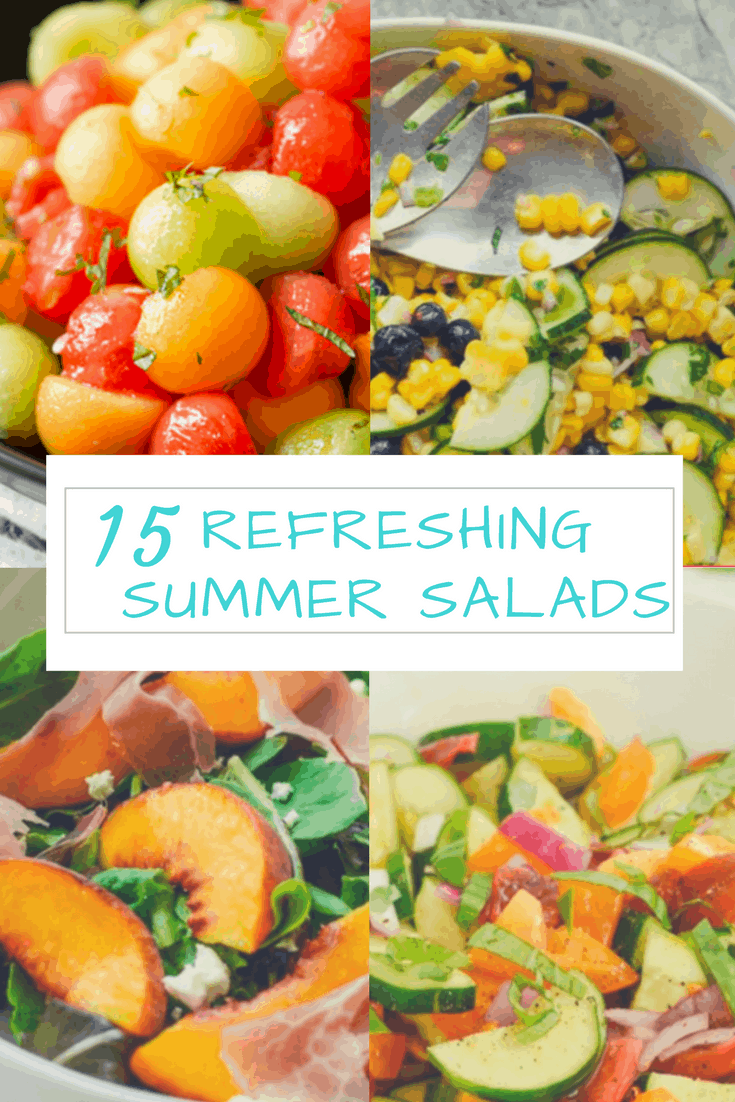 Looking for more salads? Here's a group of 25 delicious healthy salads I think you'll enjoy, too!
Have a favorite salad recipe? I'd love to see it. Send it to me at kastilwell@gmail.com. Include a photo and I'll share it!