Summer salads are so easy to throw together when good produce is in season. Eating salads is a great way to give your body a good dose of antioxidants and other nutrients.
When you start eating healthier, you'll find you have more energy and you'll sleep better. Those two changes alone can be life-changing!
Do you ever stop to think about why you don't make salads more often? I think because it takes so much time.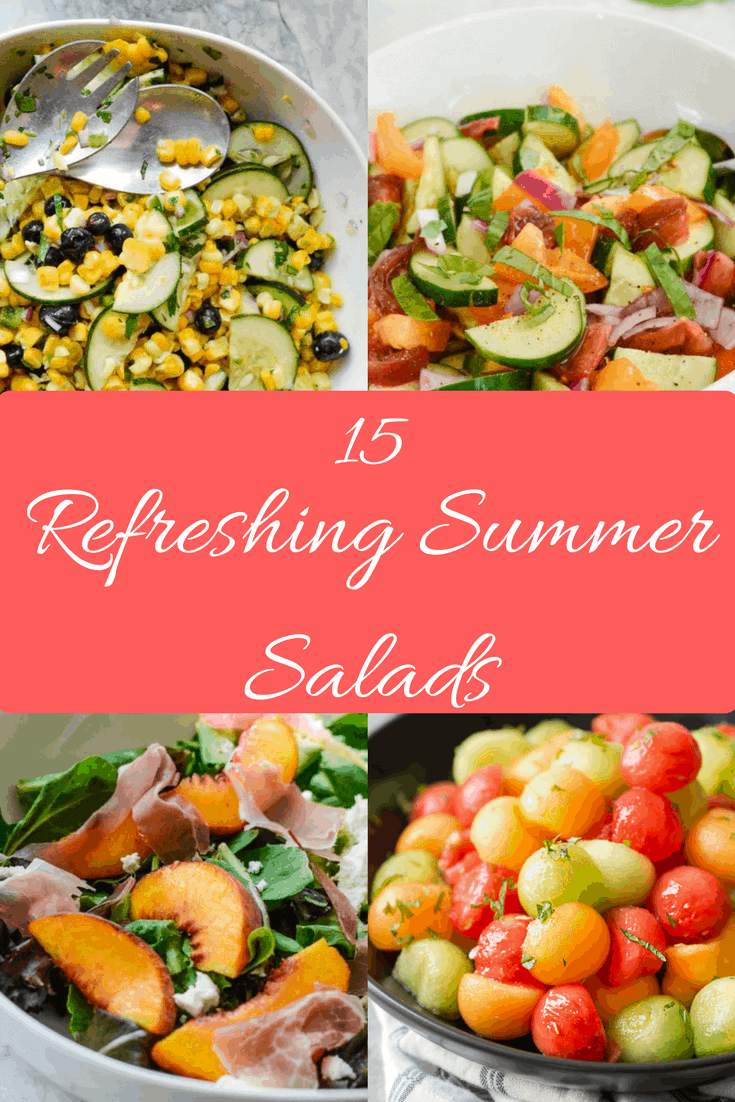 A little preparation is all you need to have your family eating salads and begging for more! Wash and chop the vegetables up ahead of time.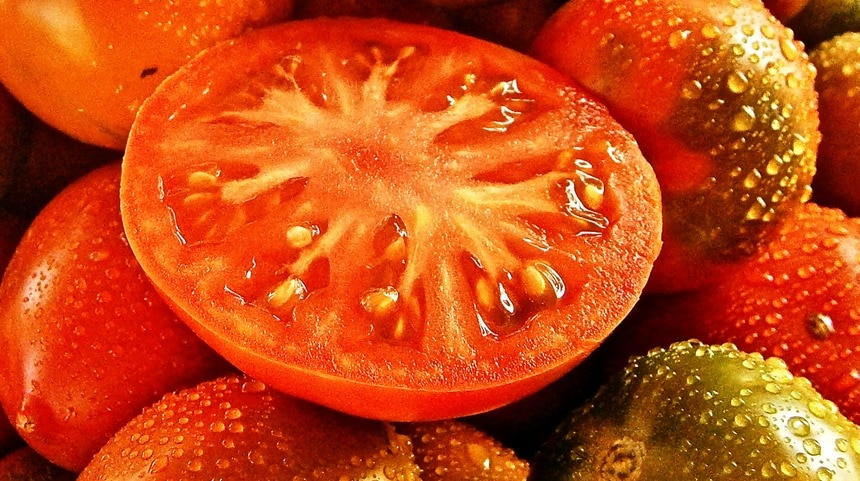 You can also chop the fruits, but add a little lemon, lime or orange juice to them to keep them from turning brown and use them within a couple of days.
It's that time of the year when we can find so many different delicious and really fresh ingredients for salads. Shopping the farmer's markets is not only fun but you can bring home just-picked fruits and vegetables.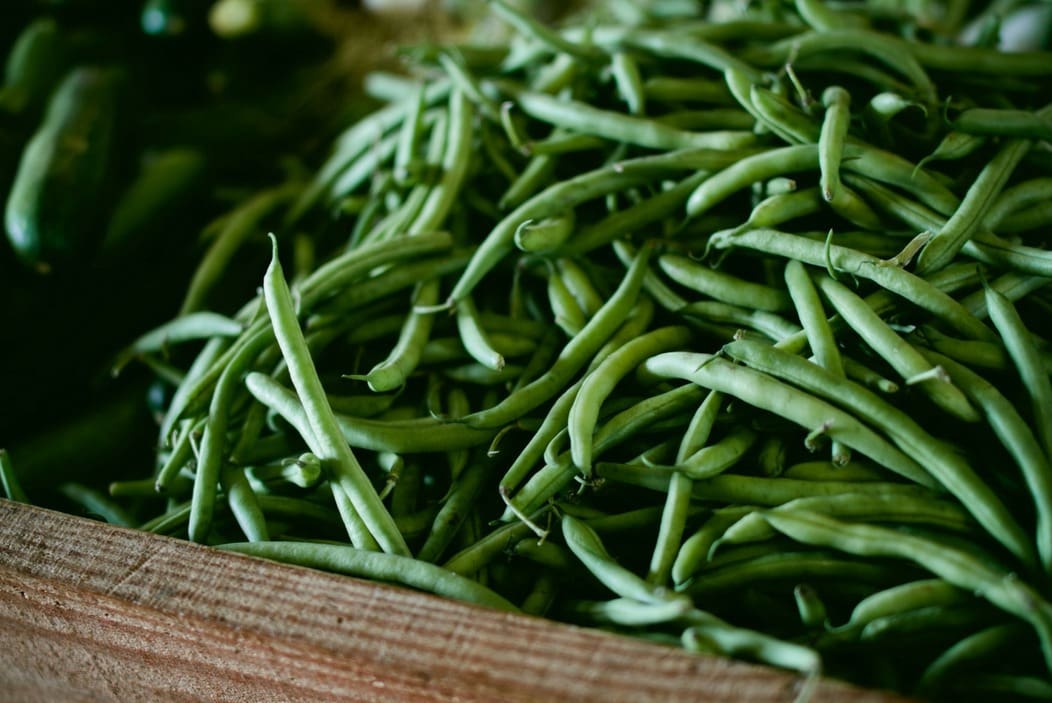 One tip that has helped me is to make salads in a jar. Simply layer the ingredients, beginning with the dressing. (Do look at the ingredients and calorie/fat content. Some of them are crazy high in both!)
Next, add the hardest veggies first, like carrots, celery, and chickpeas. The lettuce goes on top. I like to use a couple of cherry tomatoes as they hold up better.
I've eaten a salad made this way 5 days after it was made and it was still so fresh! Of course, add anything soft like croutons once you've poured the salad in a bowl. These travel well for work, too!
Any of the below salads would probably work in a jar, too. Let me know which is your favorite!
10 Summer Salads Your Family Will Love
Greek Cucumber Salad | Food, Fun & Faraway Places
This salad will be your new go-to, and the kids can put it together in no time! It's best prepared ahead of time so the flavors can meld.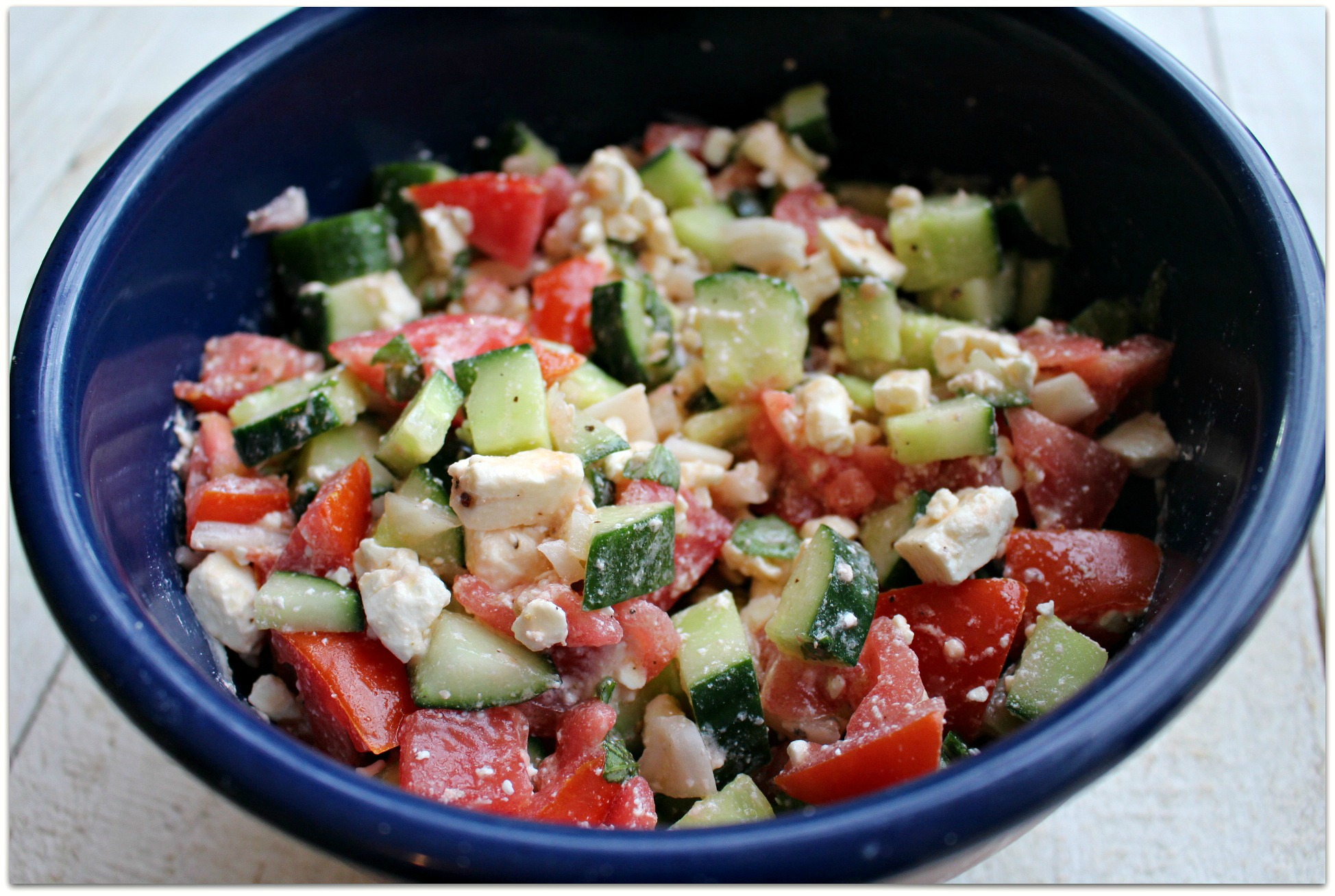 Broccoli Salad Recipe | Food, Fun & Faraway Places
Broccoli Salad is always popular at parties. I love the combination of flavors in this dressing, and this will be one of the healthier options on the table. It's even Weight Watchers friendly.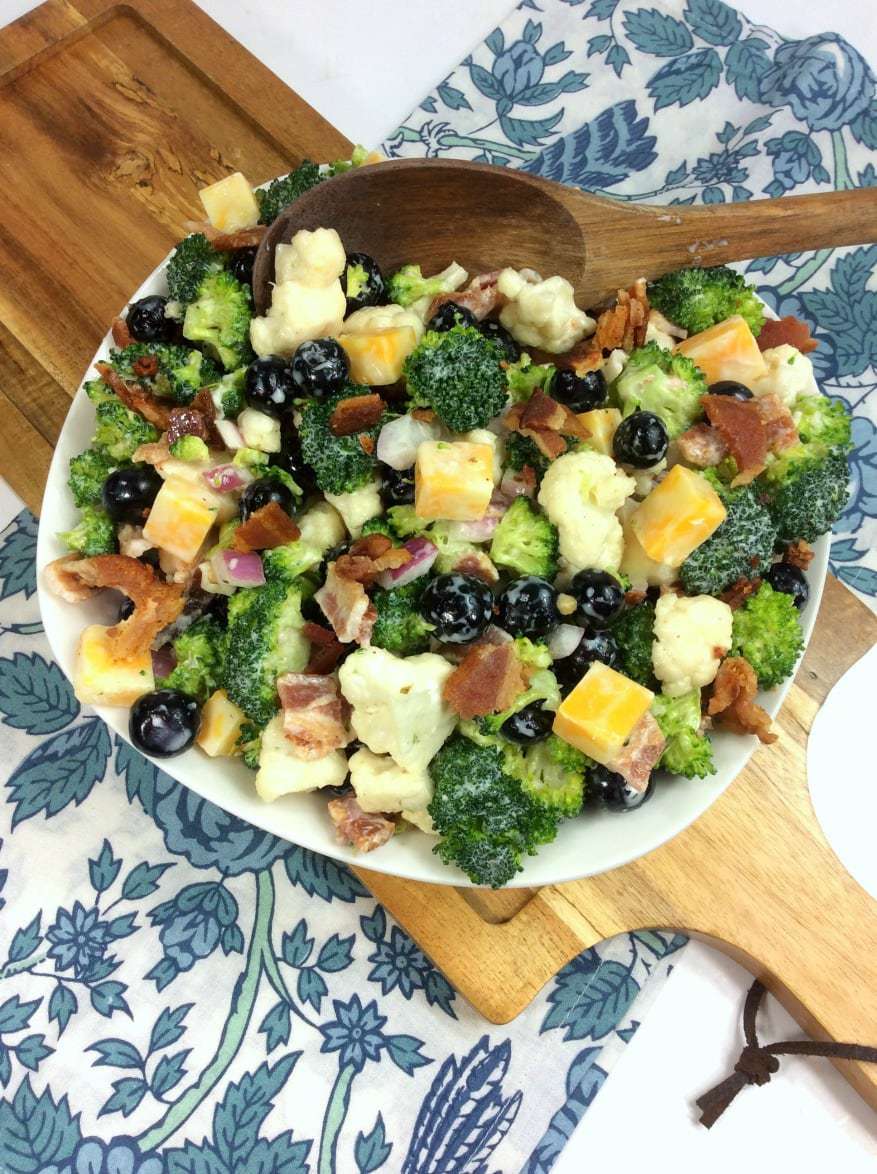 Easy Greek Orzo Salad Recipe | Food, Fun & Faraway Places
Orzo is a short-grain pasta. It looks like a longer grain of rice but tastes more like pasta. I use English cucumbers for extra crunch!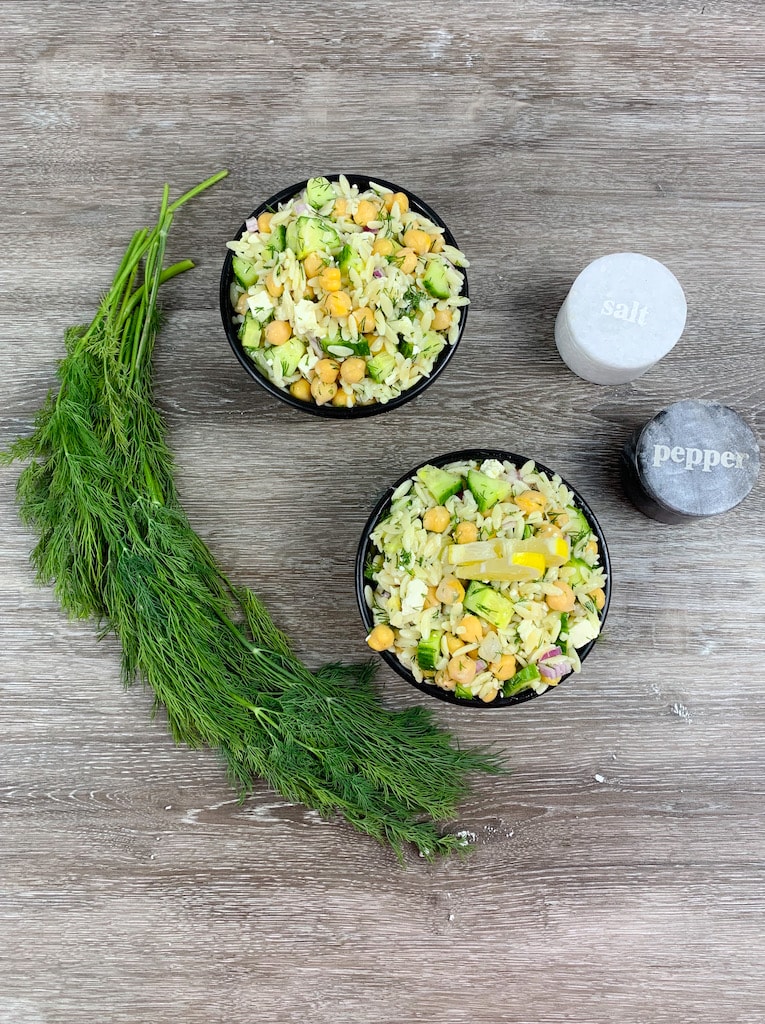 Authentic Tabbouleh Salad | Food, Fun & Faraway Places
I've always loved tabbouleh salad, but after learning how to make it in Jordan last year, I'm making it more and more. It's so easy and the fresh flavors are fantastic.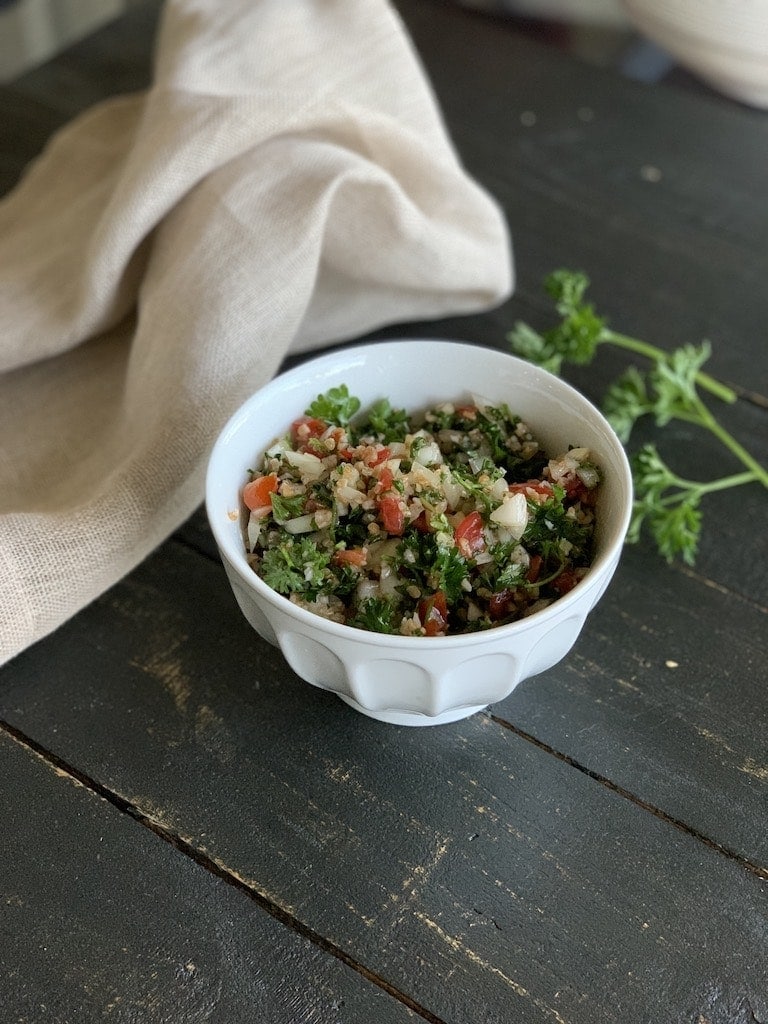 Blueberry Corn Salad | A Healthy Life for Me
Corn is just so good in salad, but I would never have thought to pair blueberries with corn. Now I will!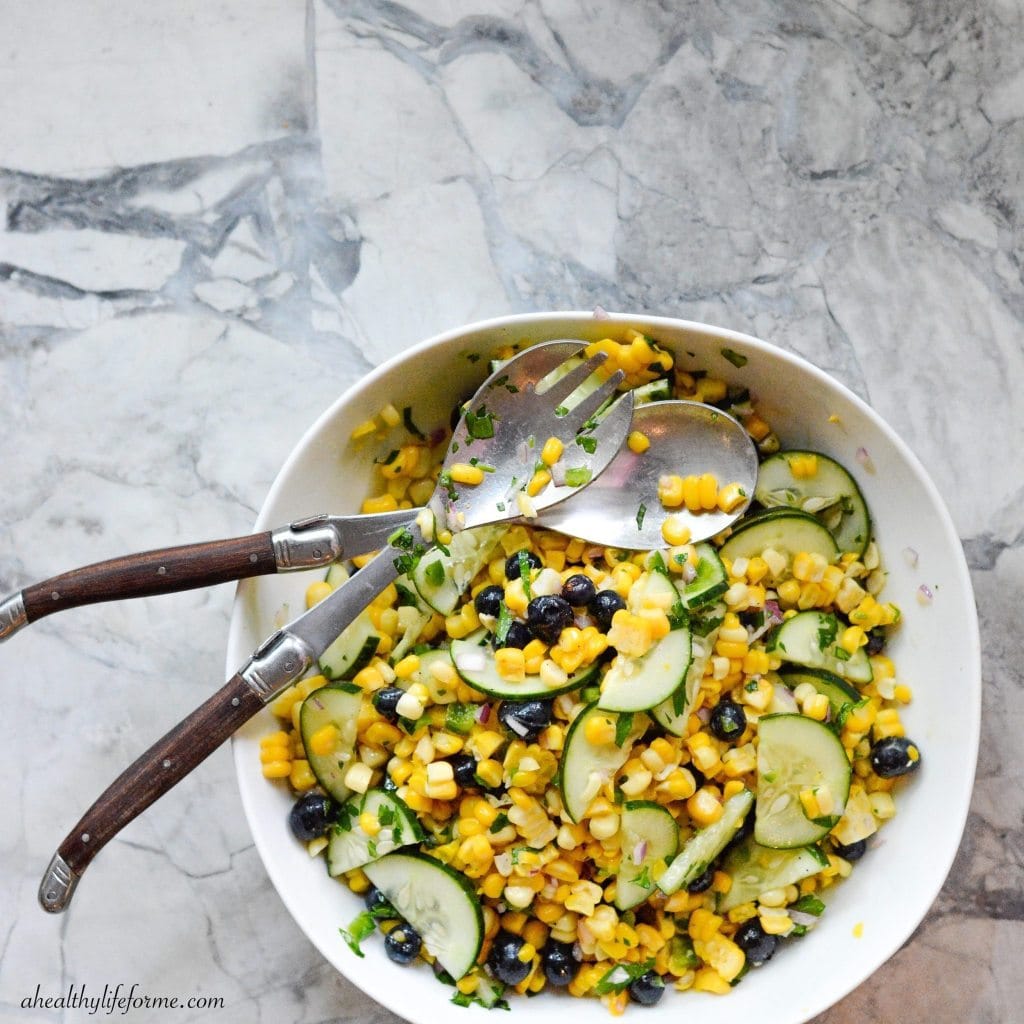 Mexican Layer Salad | Spaceships and Laser Beams
You just can't go wrong with this Mexican layered salad. It's not only delicious and filling, but it makes such a pretty presentation.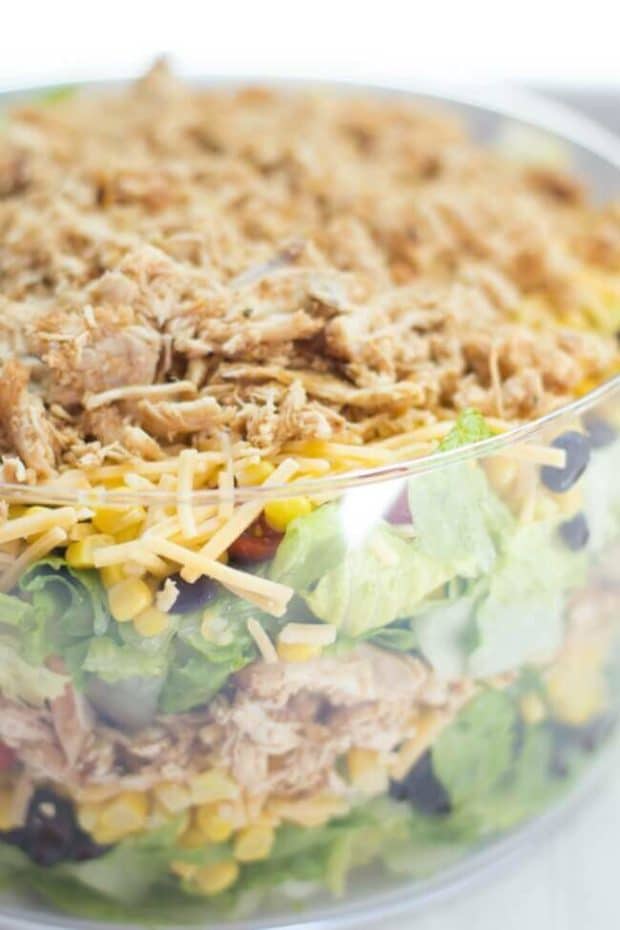 Blackberry Apricot Salad | Dinner at the Zoo
Just look at the ingredients of this masterpiece salad. Doesn't that make you want to head to the store for everything now? I can't wait to make this one!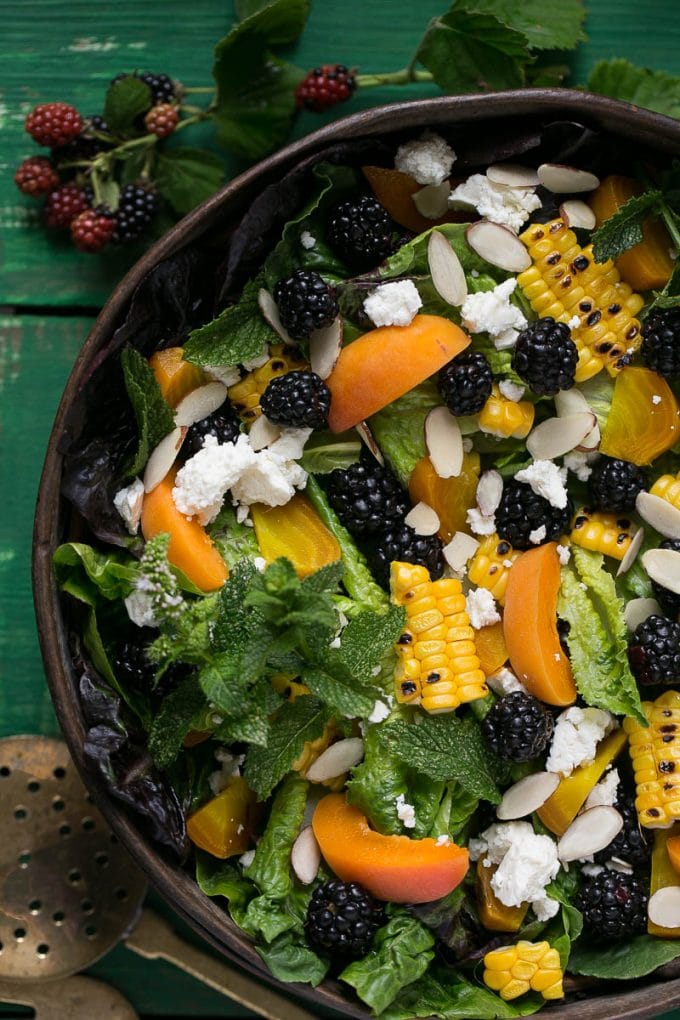 Roasted Eggplant and Tomato Salad | A Healthy Life for Me
I've been roasting veggies today after getting a nice haul from my local farmer's market, and I'm wishing I'd made this recipe. I was just saying I wanted to toss some cherry tomatoes in with the eggplant. Doesn't this look divine?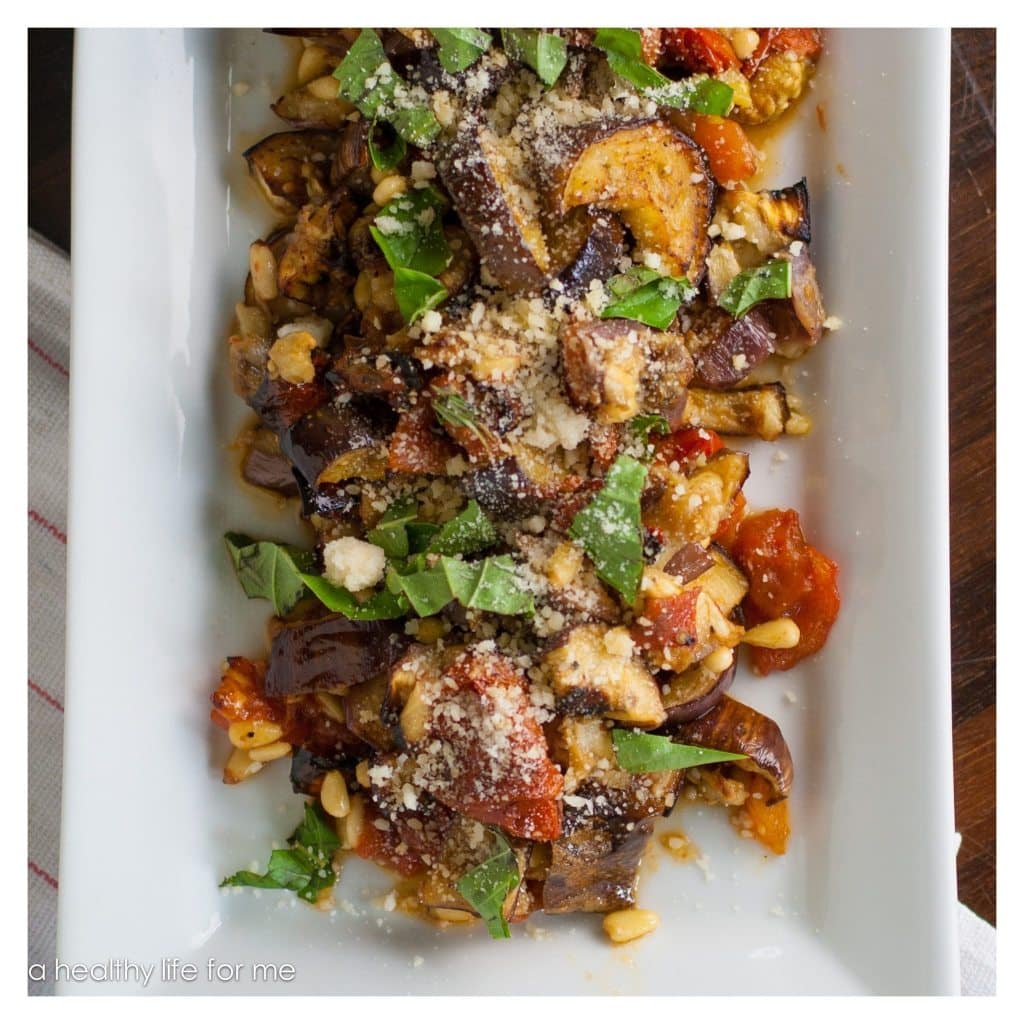 Peach Prosciutto Mixed Green Salad | A Healthy Life for Me
What could be better than fresh peaches in a salad? Adding prosciutto! Oh my word, these two pair perfectly together!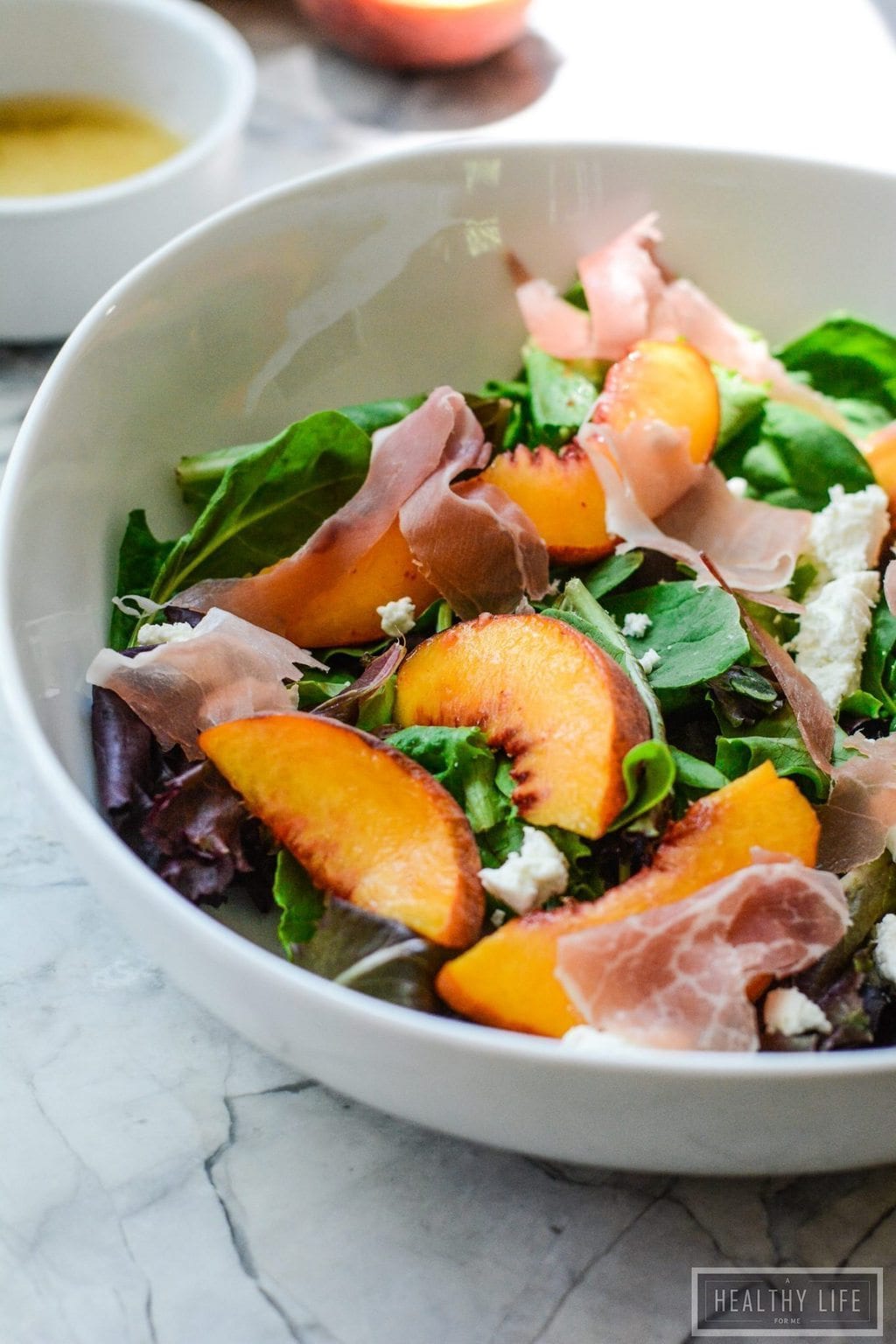 Summer Fruit Salad with Serrano Mint Syrup | The Chunky Chef
Doesn't this salad look refreshing? When these fruits are in season, take advantage and make a big salad of them. It's so easy to grab a bowl when you're hungry, and the kids might just prefer snacking on this instead of making unhealthy choices.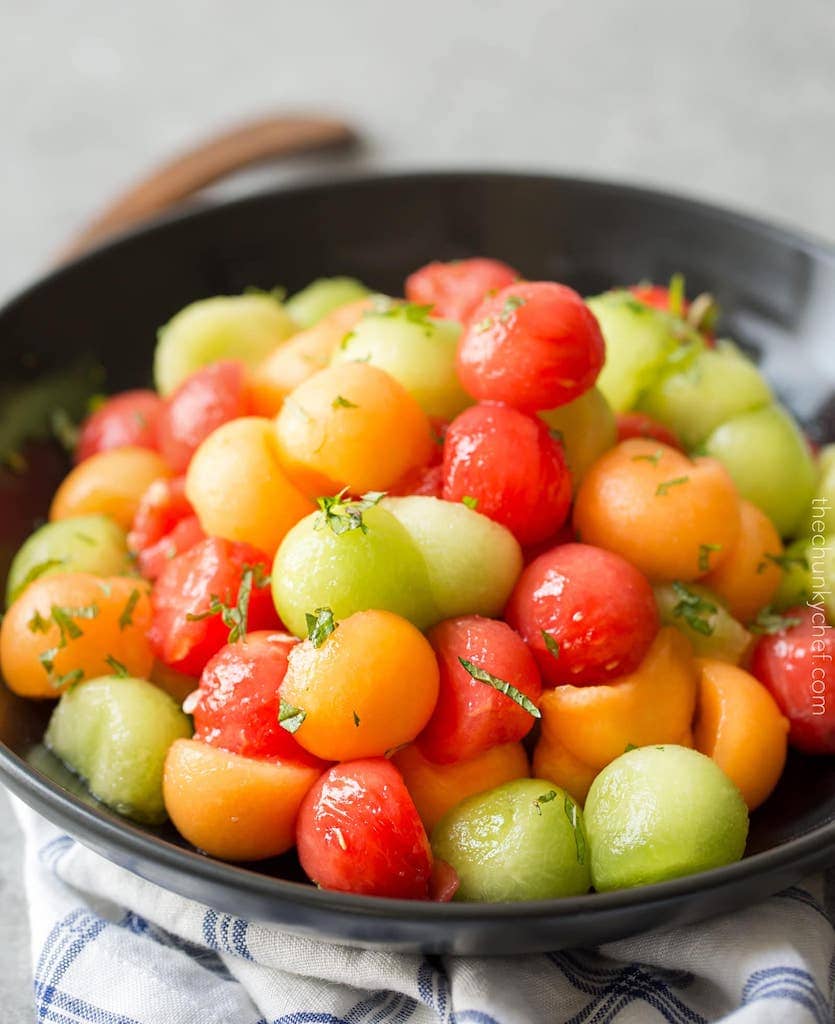 If you like this post, please pin it by clicking on the P for Pinterest! This way others can see it, too. I'd SO appreciate it!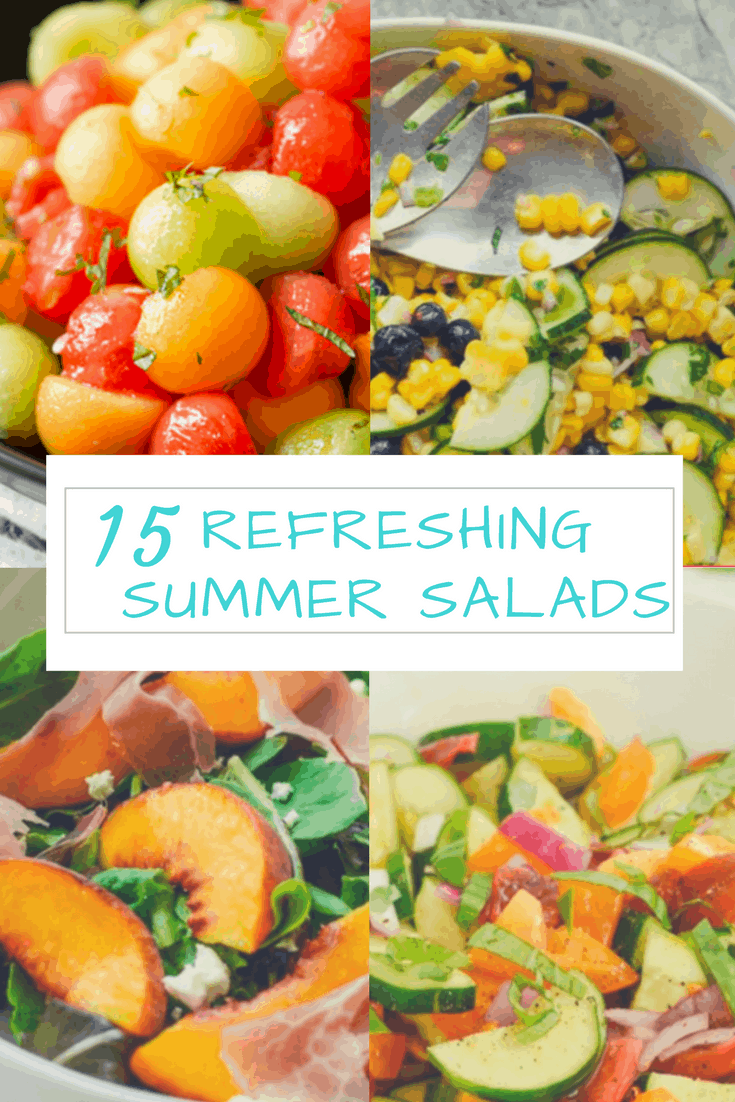 Looking for more salads? Here's a group of 25 delicious healthy salads I think you'll enjoy, too!
LET'S STAY CONNECTED!