My family loves soup. Even living in Florida, there is just something comforting about a steaming bowl of goodness and a crusty piece of bread or these Cheddar Bay biscuits.
My older daughter loves Italian Wedding Soup. She orders it when we go out, but I had never made it. I honestly thought it would be a lot of work. I found the original version in Cuisine Splendid Soups & Spectacular Sides that I picked up at Sam's Club, and changed a few things, like omitting spinach. I love spinach, I just thought I would try it without. I may add it next time.
This version was so easy, it is going on my monthly rotation! I hope you enjoy it, too.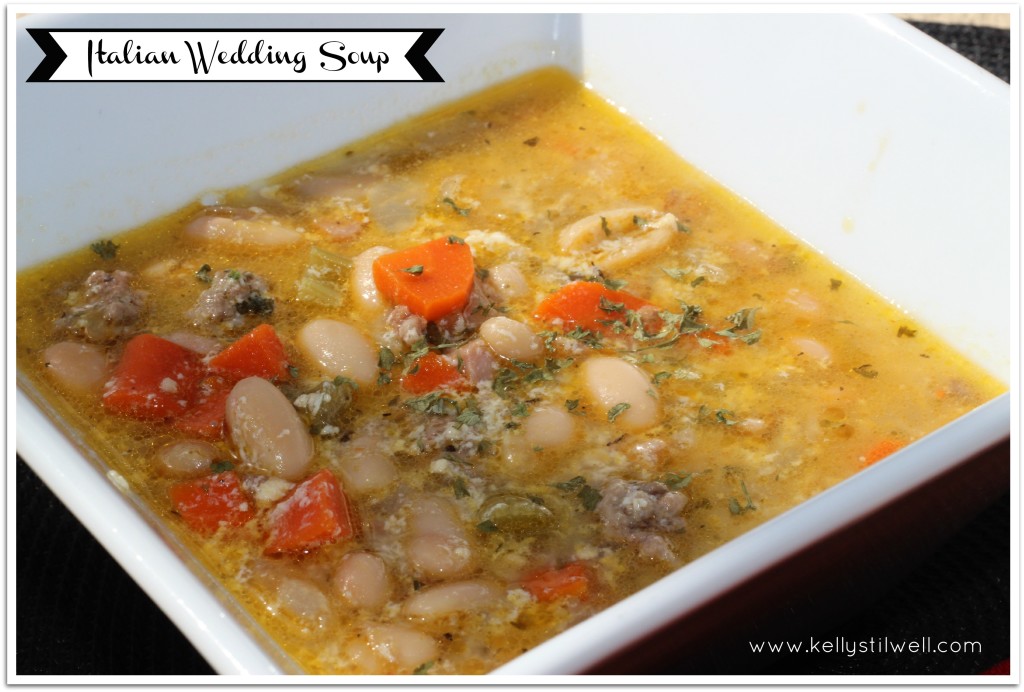 Recipe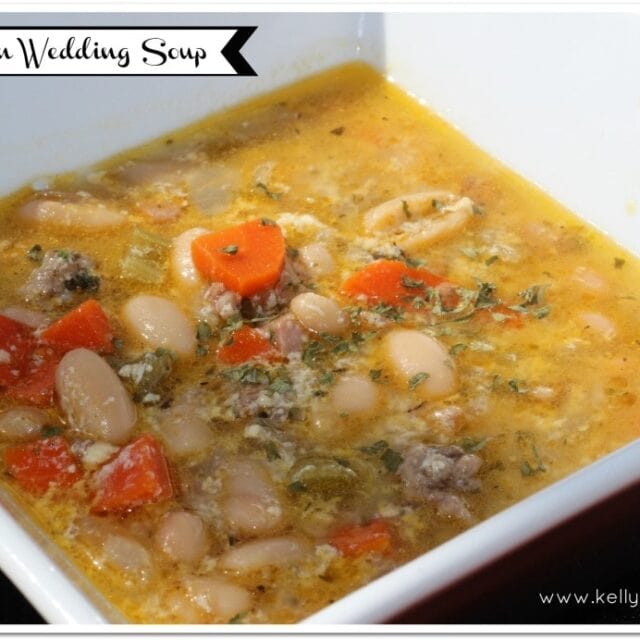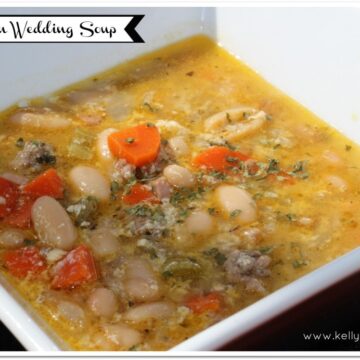 Ingredients
2

tablespoon

Extra Virgin Olive Oil

1

cup

diced celery

1

cup

diced onion

1

cup

diced carrot

1

tablespoon

minced garlic

1

cup

diced ham

1

cup

dry white wine

8

cups

chicken broth

2

teaspoon

Italian herbs

1

bay leaf

30

mini meatballs*

2

cans cannellini beans

2

teaspoon

dried parsley

2

eggs

Shredded Parmesan cheese
*I bought a package of fresh Italian meatballs at the grocery store and broke each into 3 mini meatballs. Any recipe for Italian meatballs will do.
Instructions
Saute celery, onion, carrot, garlic, and ham until veggies are soft and the mixture is lightly browned, about 15 minutes.

Add wine, scraping up any browned pieces. This is a big part of the delicious flavor of this dish, so don't rush.

Continue cooking until liquid is almost evaporated.

Add broth, Italian herbs, and the baby leaf. Bring mixture to a boil, and then simmer for 30 minutes.

Drop meatballs into simmering soup and cook for about 5 minutes, until meatballs float.

Add beans and parsley. Remove bay leaf.

Whisk eggs. Add about 1 cup of the broth to eggs, continuing to whisk lightly.

Remove the pot from heat, stirring in the egg mixture.

Top soup with Parmesan cheese.
Though this was easy, it did take a bit longer than meals I usually make. It was so worth the extra effort! Everyone loved it and it was one of those dishes that was even better the next day. Enjoy!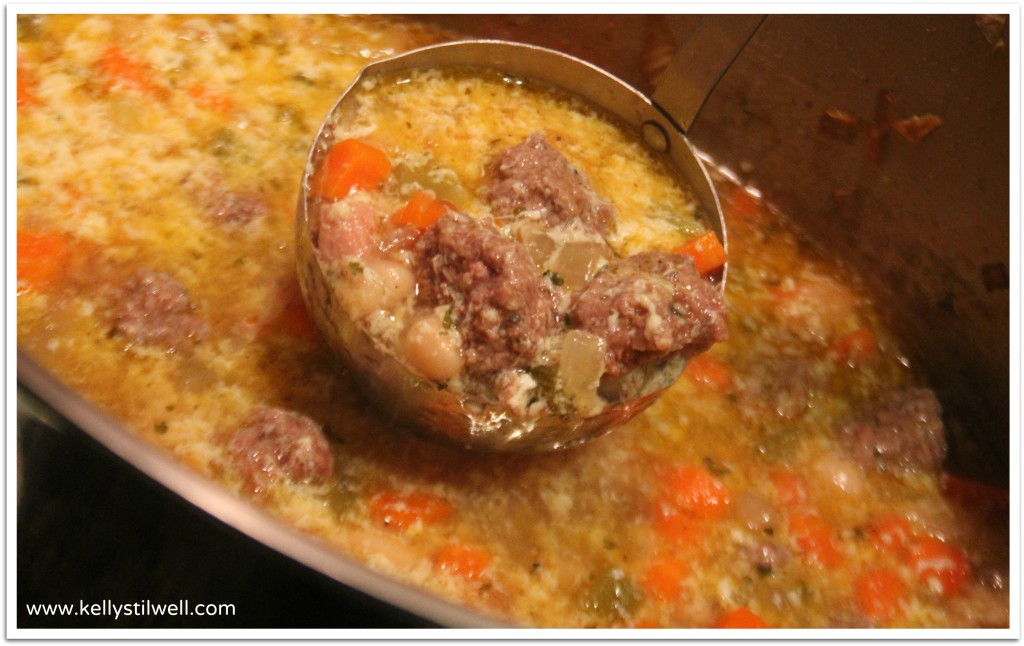 You might also want to check out this list of hearty soup recipes!