Looking for amazing Christmas sugar cookies to make this year? I'm sharing some of the best holiday sugar cookies I've found so far! In this list, you'll find the fluffiest, softest and most beautiful sugar cookie recipes ever.
In fact, you will have so much fun making them I bet it gives you and everyone around you a little extra dose of Christmas spirit. Need a little Christmas? Here you go!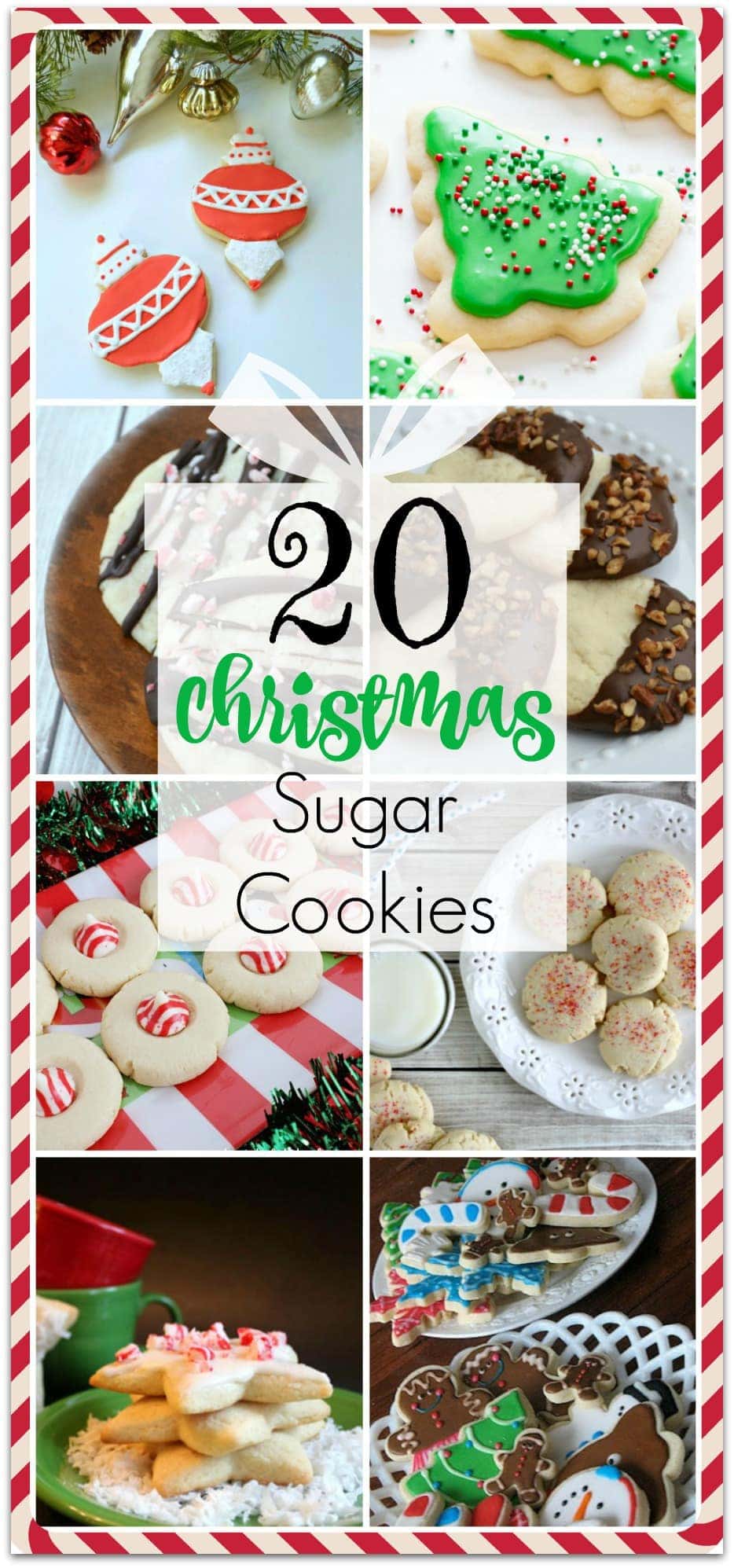 Have you ever made homemade Christmas sugar cookies? They really are so easy to make, and you'll find many easy recipes for them. 
Especially around Christmastime, sugar cookies are a favorite as you can decorate them in so many different ways. Grab your favorite cookie cutters and the kids will come running to help!
I still have cookie cutters that my mom used when I was little! They don't really work as well as the newer ones, but I still pull them out just for the memories.
Sugar cookies are so versatile because you can add vanilla, almond or a number of other extracts to give them a unique flavor. What's your favorite extract to use in a cookie?
Looking for a DIY gift idea? Cookies make great gifts, too! When you have to bring food to a party, cookies are the way to go! They are always a perfect easy dessert idea!
Don't forget to bring a few in a box as gifts for the hostess! Add a couple of Christmas Cookie Cutters tied with a bow! So sweet! You'll find more gifting ideas below.
Christmas Sugar Cookies
White Chocolate Candy Cane Cookie from Food, Fun & Faraway Places
Cookies that look like they came from a store, but taste like the homemade treats that they are. These are pepperminty-cool and delicious! They also make a beautiful presentation!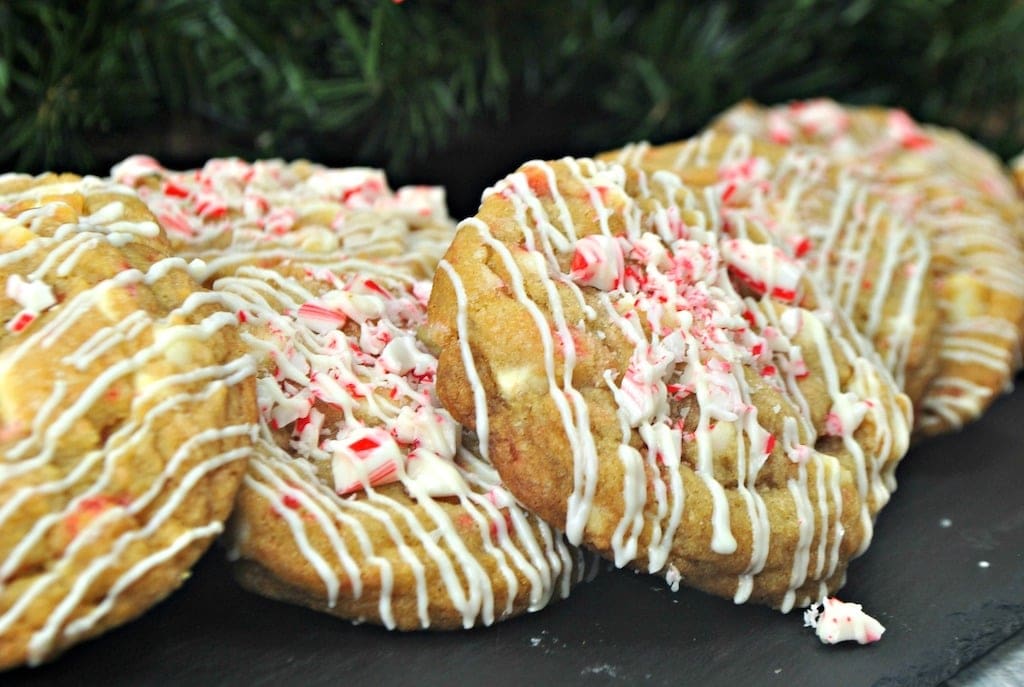 Perfect Frosted Sugar Cookies from Wholefully

Tender and sweet, this flaky treat is perfect to cut and frost in any shape! How ever you decide to decorate them they will be delicious and oh so easy to make.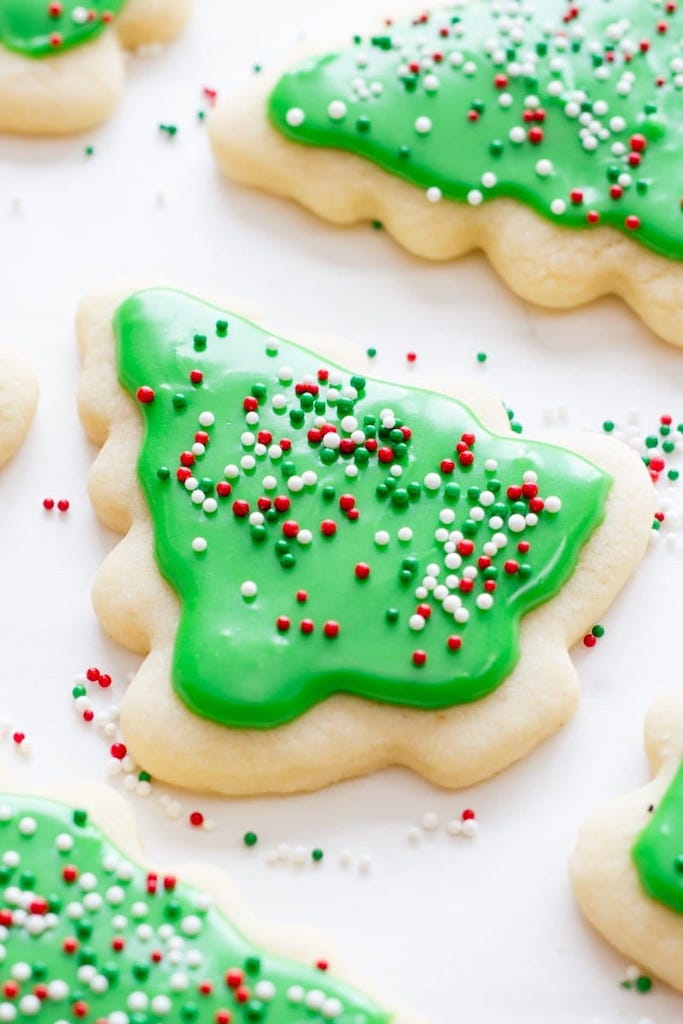 Ultimate Christmas Cookie from The Bewitchin' Kitchen

These can be as plain or as beautiful as you want to make them. Whether you have these cookies bare or drizzled with a little eggnog glaze and candy coating, these are a great tasting treat to adorn any holiday table.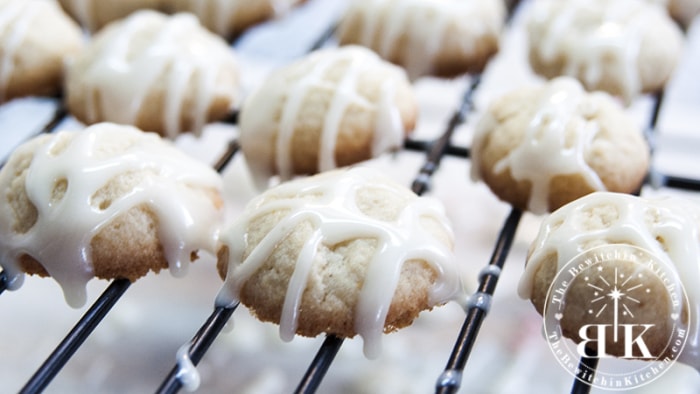 Buttercream Thumbprint Sugar Cookies from Sarah's Bake Studio
You had me at buttercream! Add a dollop of that creamy goodness to a delicious flaky sugar cookie with pretty sprinkles and you have Christmas sugar cookie perfection!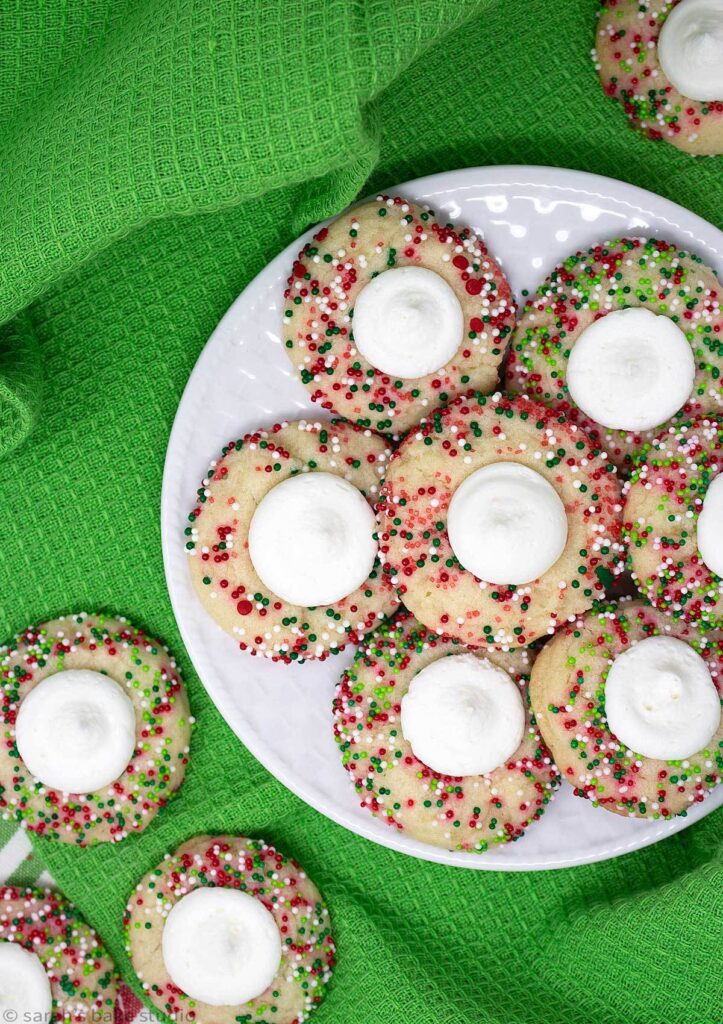 Peppermint Sugar Cookies from Sweet Sunny Days
Soft and tender, warm and flaky, this is a simple sugar cookie recipe that adds an extra bit of fun with a kiss of peppermint! An adorable little cookie everyone will love.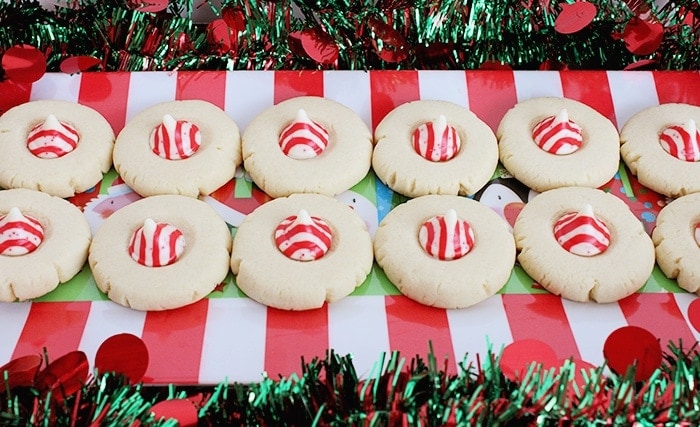 Yummy Easy Sugar Cookies from The Taylor House
The holidays wouldn't be the same without some variation of sugar cookies. This easy recipe makes a delicate little cookie that you can decorate with tiny sprinkles or nothing at all. They're delicious no matter which way you prefer them.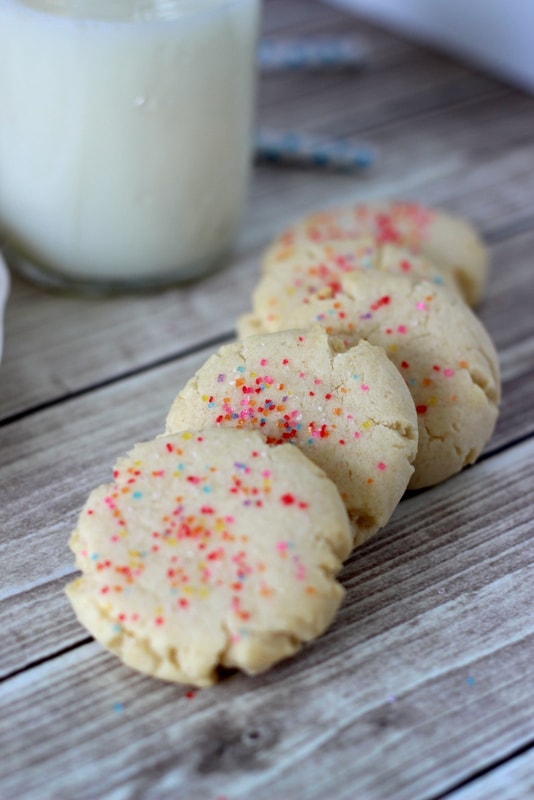 Chocolate Dipped Sugar Cookies from Oh My! Sugar High
What could be better than a warm cup of cocoa and a cookie by the fire on Christmas eve? A warm cup of cocoa and a chocolate-dipped sugar cookie! The light touch of chocolate adds a special warmth to this holiday favorite.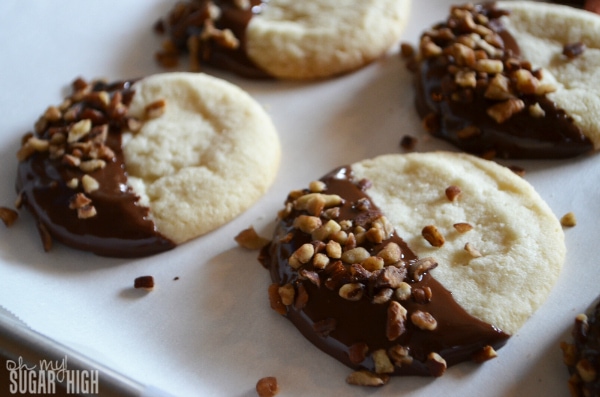 Brown Sugar Cookies from Amanda's Cookin'

A simple sugar cookie recipe with a sweet bold twist. You will want to make these lovelies again and again. The brown sugar makes them stand out on any dessert plate!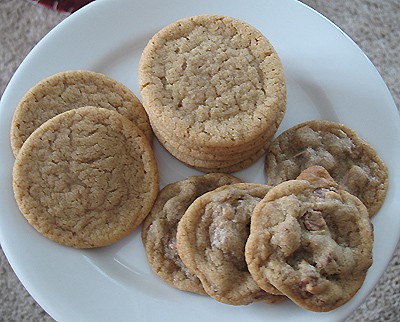 Chocolate Drizzle and Peppermint White Chocolate Sugar Cookies from Oh My! Sugar High
Drizzle a little chocolate and sprinkle some peppermint pieces over this cookie to turn it into a special treat you will adore! With or without the coconut flakes this cookie is a keeper!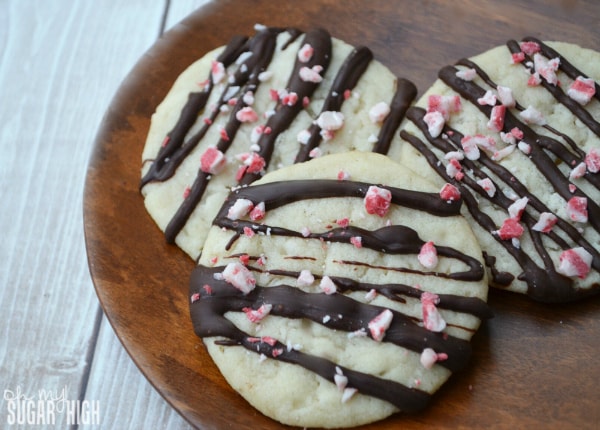 Christmas Cookie Decorating from Amanda's Cookin'
With these simple sugar cookie and royal icing recipes, you can create all kinds of beautiful and delicious Christmas joy sure to please everyone at your table!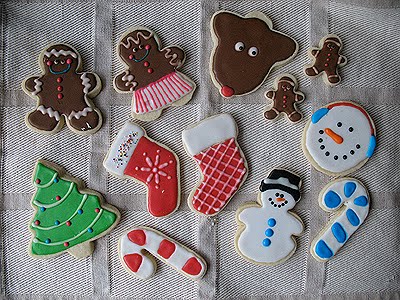 Rudolph Cookies from The Frugal Navy Wife

These adorable cookies are fun to make as well as delicious! Grab the ingredients and go get the kids, there's fun to be had by all! Spend a snowy afternoon making cookies and memories!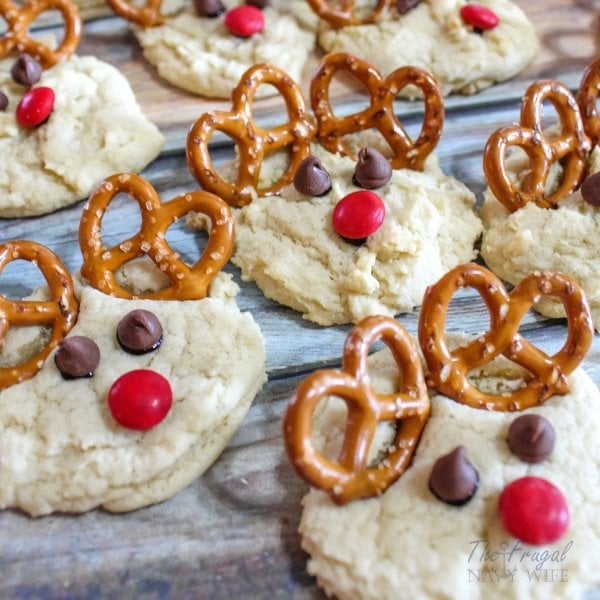 Cranberry Sugar Cookies with Chocolate from Table for Seven
Spruce up the unassuming little sugar cookie with some tart juicy cranberries and a dip in dark rich chocolate. It's a winning combination that your family and guests will love.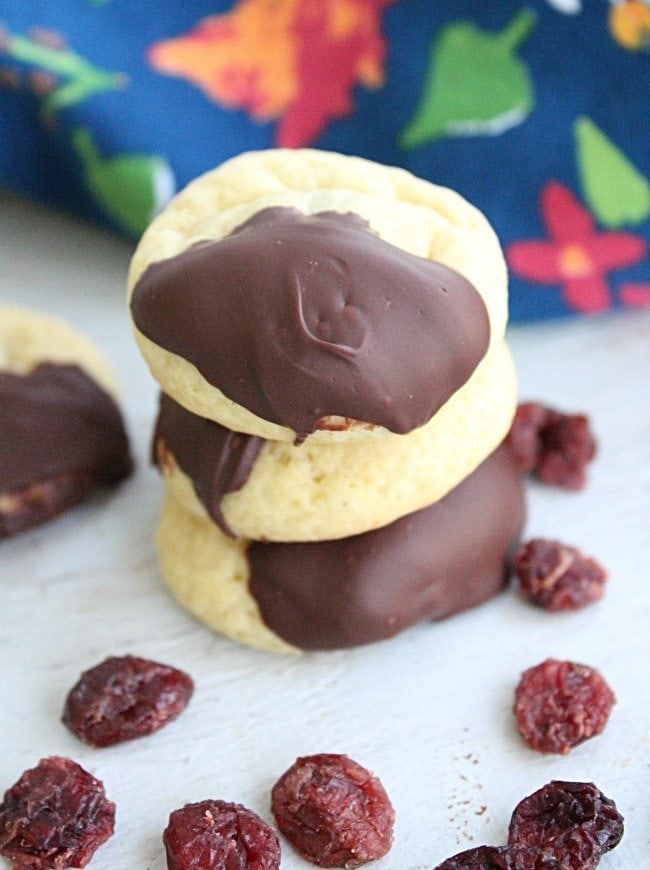 Santa Mickey Sugar Cookies from Food, Fun & Faraway Places
When he comes down the chimney on Christmas Eve, Santa would be very happy to see these cookies on his plate! They're yummy and fun to make for kids young and old!
The Best Homemade Sugar Cookies from Frugal Living NW 
These are so simple to make and have such great flavor. You'll want to use this cookie recipe all year long.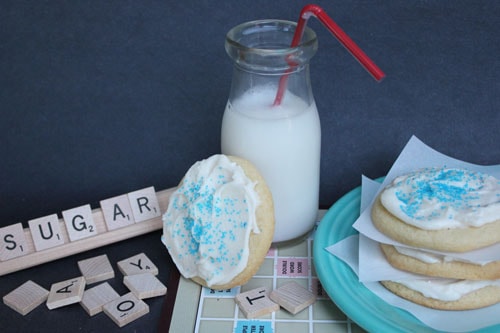 Hidden Mickey Candy Cane Cookies from Food, Fun & Faraway Places 
Candy canes and a clever Mickey Mouse come together in a sweet treat for the whole family to enjoy! So easy and fun to make you'll wish it was Christmas all year long!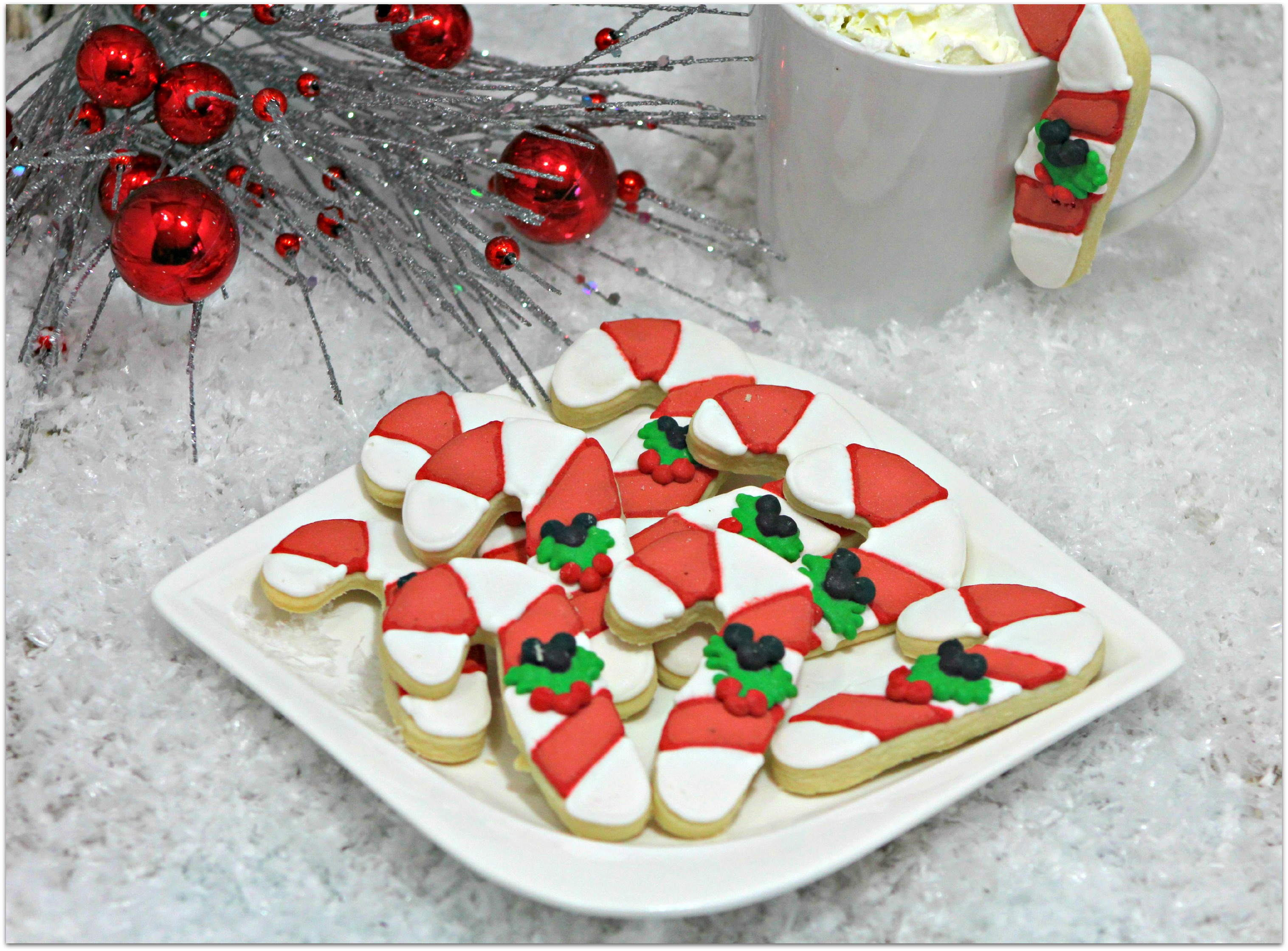 Christmas Sugar Cookie Ornaments from Divine Lifestyle
These old fashioned cookies will be the most popular at that Christmas cookie exchange! Aren't they pretty?
Reindeer Sugar Cookies from The Best Ideas for Kids
With big googly eyes and pretzels for ears, what could be cuter than reindeer sugar cookies? These are so cute they will put a smile on the face of even the grouchiest Grinch!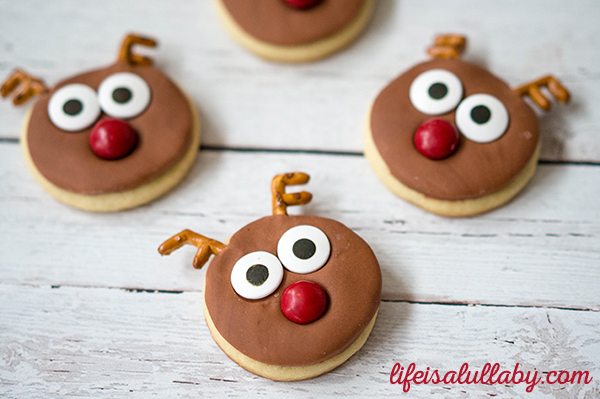 Mom's Christmas Sugar Cookie Recipe from Mama Likes to Cook

With the hustle and bustle of the modern Christmas, it's nice to have a tried and true recipe that's easy to make. Get back to basics with this simple and tasty recipe that everyone will love.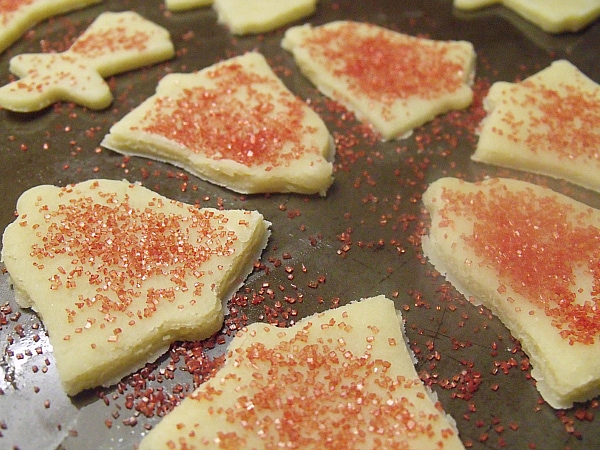 Christmas Tree Cookie Recipe | Kat Balog
This Christmas sugar cookie recipe is made all the better by the intricate decorating that turns each cookie into a winter wonderland. With tiny little reindeer that make everyone smile you can't go wrong!
Christmas Cookies Vegan from Going Zero Waste
These vegan cookies are easy to make and fun to decorate. A healthier version of a holiday favorite, they will surprise you in the best of ways! If you're vegan or simply sensitive to dye, these cookies are the perfect dessert.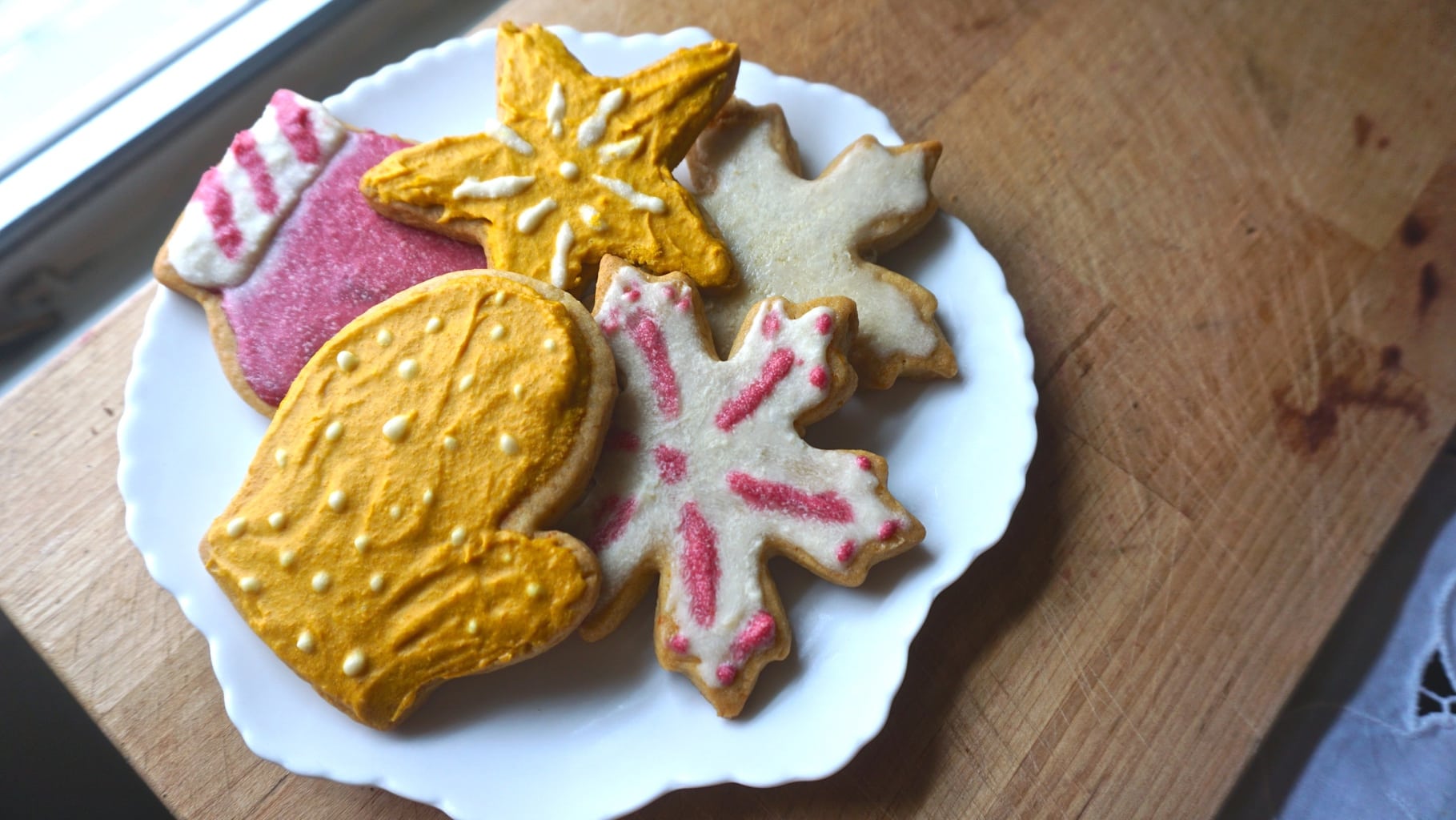 Which of these Christmas sugar cookies recipes did you like most? My favorite is the Oreo cookies. So easy to make! You won't believe it!
How to Gift Christmas Cookies
There are so many ways to gift food! I love these gift boxes with the see-through tops.
You could also do foil containers like these. The secure lids will keep your gift fresh!
And don't forget Cookies in a Jar! You can prepare the ingredients for a few of the recipes above and put them in a mason jar. Such an easy and fun idea for neighbor gifts and they can pull them out of the pantry when they're in the mood for a homemade dessert. I've received these before and we love having homemade cookies when we want them!
Looking for more Christmas? Check out these  10 Tasty Breakfast Recipes! For later in the day, you can choose one of these Christmas dinner recipes. It even includes dessert!