Looking for decorated Christmas sugar cookies? This is a list of Santa's favorite cookies for putting out on Christmas Eve!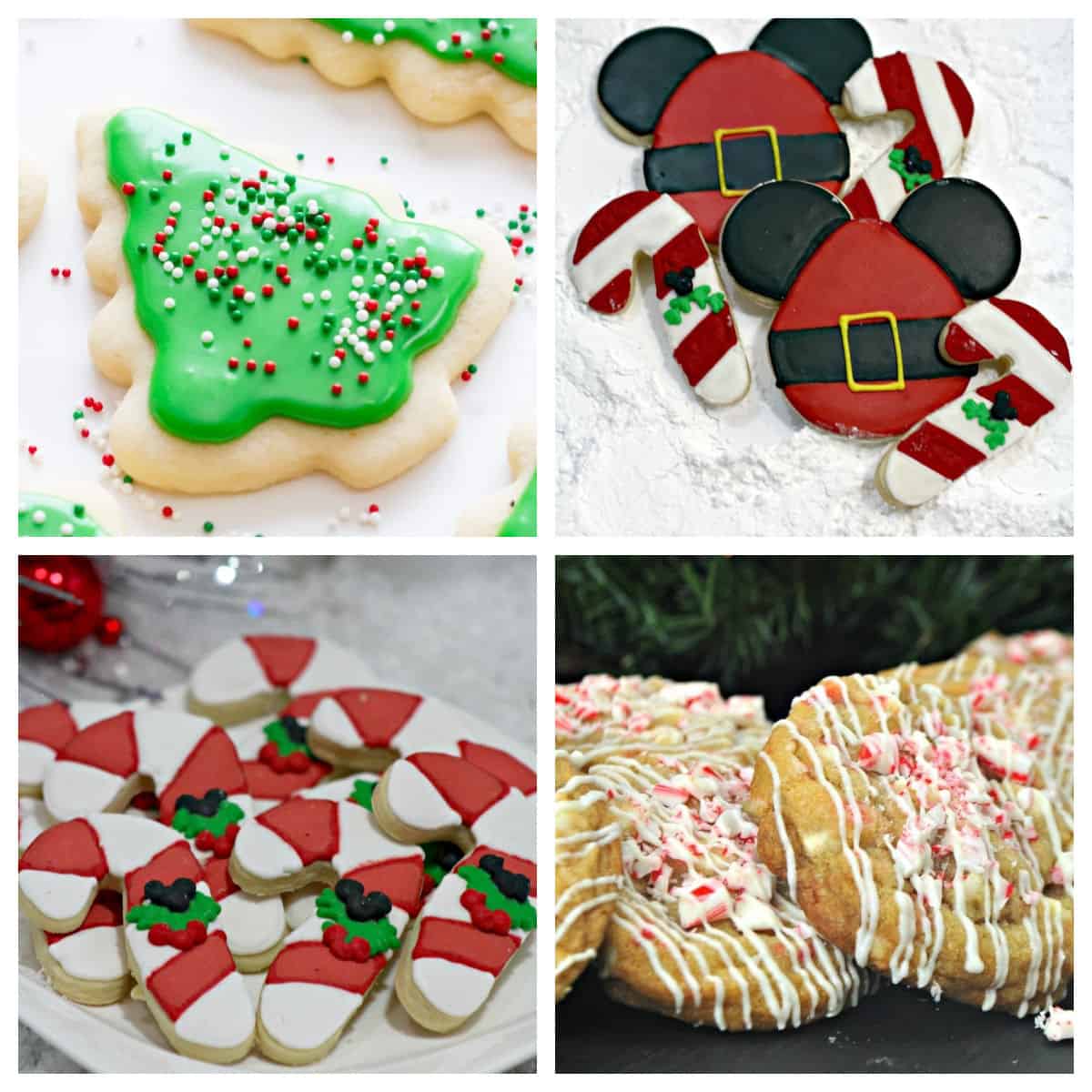 In this list, you'll find the fluffiest, softest and most beautiful sugar cookie recipes ever.
In fact, you will have so much fun making them I bet it gives you and everyone around you an extra dose of Christmas spirit. Need a little Christmas? Here you go!
And if sugar cookies aren't your thing, we've got this eggnog cookie recipe, these Mickey Mouse gingerbread cookies, or these cranberry cookies with white chocolate!
Especially around the holiday season, sugar cookies are a favorite. The fun part is that you can decorate them in so many different ways.
Take out your favorite cookie cutters and the kids will come running to help to make these Christmas treats! Be sure to take photos of those little hands at work!
I still have cookie cutters that my mom used when I was little! Pulling them out is the best way for me to get into the holiday spirit.
Ingredients You'll Need
To make sugar cookie dough, you'll need simple ingredients like all purpose flour, baking soda, baking powder, salt, and butter. Some recipes also add eggs.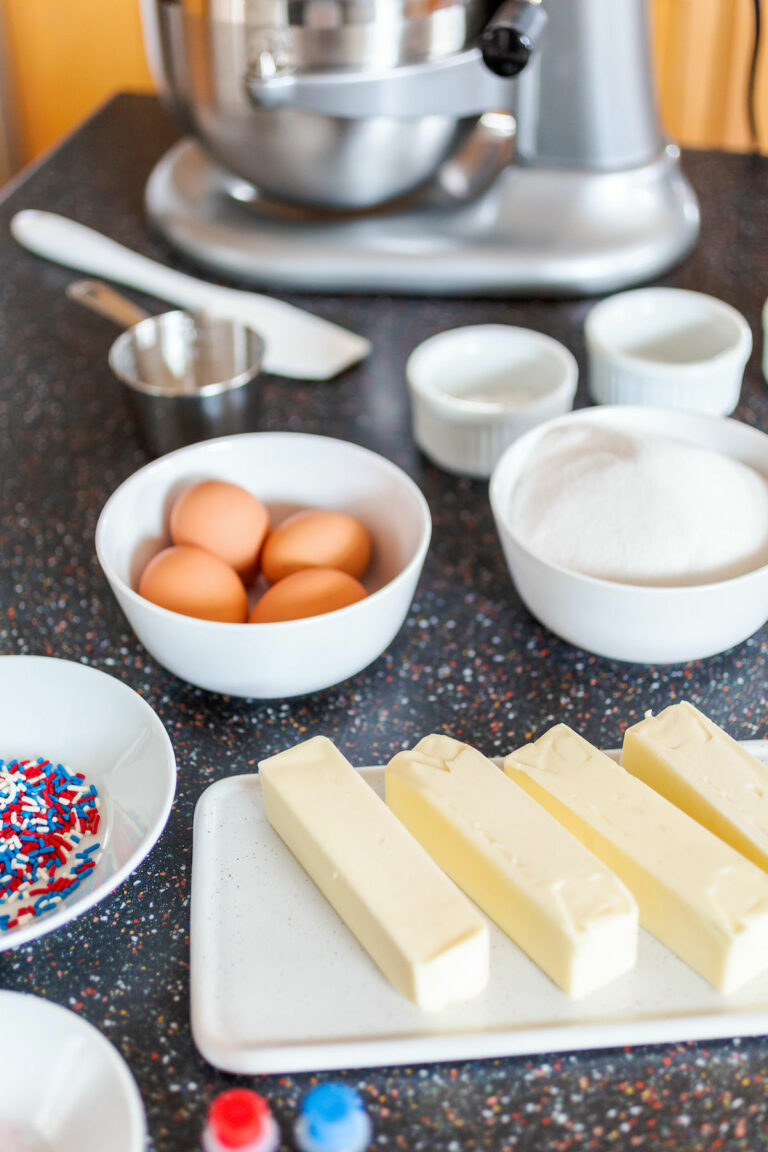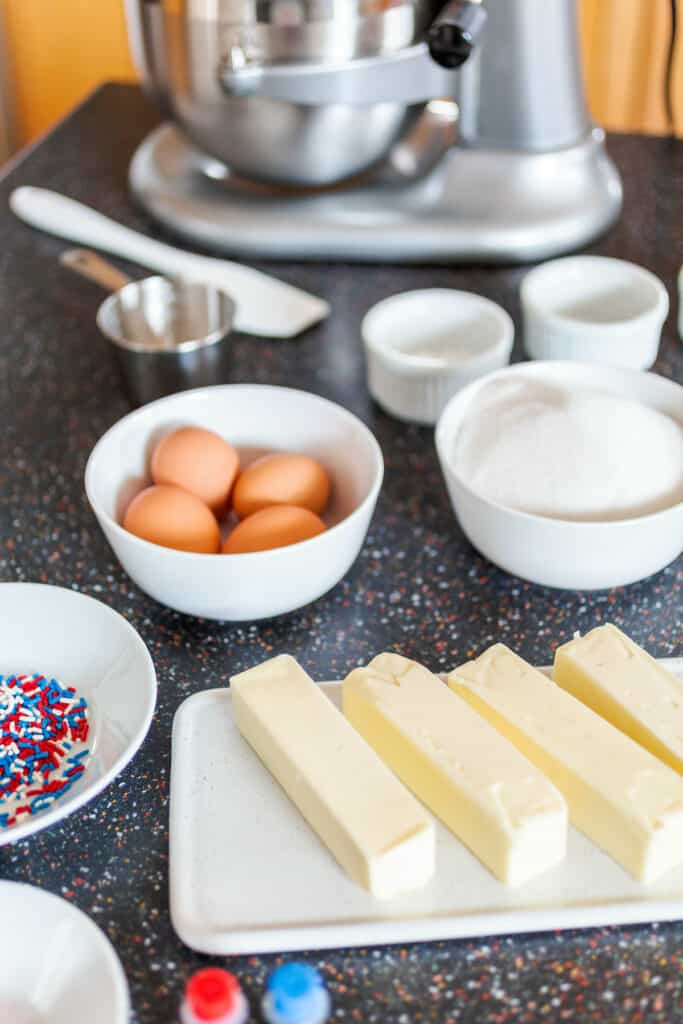 Variations
Sugar cookies are so versatile because you can add vanilla extract, almond extract, or a number of other flavors to give them a unique taste. Royal icing makes beautifully decorated Christmas sugar cookies in all those pretty Christmas icing colors.
Make sure to save some of Santa's favorite cookies so you can have them ready for Christmas eve! Scroll down for the list of Christmas cookies.
Equipment
FAQ
The Recipes
Which of these decorated Christmas sugar cookies recipes did you like most?
How to Gift Christmas Cookies
Looking for a DIY gift idea? Cookies make great gifts, too! When you have to bring food to a party, cookies are the way to go! They are always a perfect easy dessert idea!
Don't forget to bring a few in a box as gifts for the hostess! Add a couple of Christmas Cookie Cutters tied with a bow! So sweet! You'll find more gifting ideas below.
There are so many ways to gift food! I love these gift boxes with the see-through tops.
You could also do foil containers like these. The secure lids will keep your gift fresh!
And don't forget Cookies in a Jar! You can prepare the ingredients for a few of the recipes above and put them in a mason jar.
Such an easy and fun idea for neighbor gifts and they can pull them out of the pantry when they're in the mood for a homemade dessert. I've received these before and we love having easy homemade cookies when we want them!
Looking for more Christmas recipes? Check out these 10 Tasty Breakfast Recipes! For later in the day, you can choose one of these Christmas dinner recipes. It even includes dessert!
This recipes for decorated Christmas sugar cookies first appeared on Food, Fun & Faraway Places on November 27, 2015.