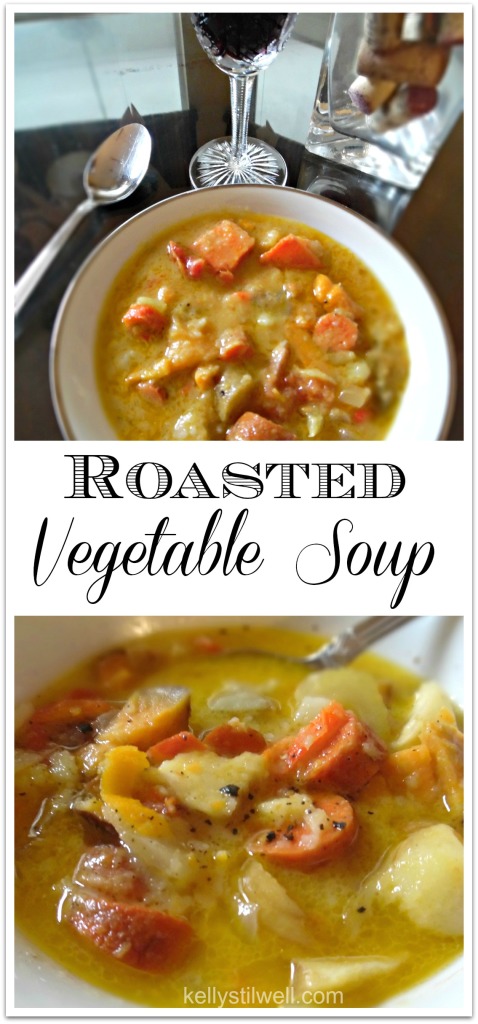 The Daniel Fast is all about staying focused, spiritually & physically. It's about discipline and purification.  It's about starting off in the New Year living a healthy lifestyle.  Don't let this fast just be about the food (or lack thereof) – let it be about taking care of what you're feeding your body, your mind, your soul.  Focus on things that lessen your stress level.  Things that feed your brain.  Things that nourish your soul.  Remember, good habits = good living. 
For a filling breakfast try organic groats soaked in almond milk overnight – add a dash of cinnamon, chopped nuts and a sliced banana. Lunch can be a quick salad of Garbanzo beans (chick pea's) tossed with fresh chopped parsley, roasted red peppers, chopped kalamata olives and salt & pepper. Quick and easy…
Since it's January, it's a good time to make a big batch of roasted root vegetable soup.  This soup is on the easy side to make, and won't take hours standing at the stove.  The largest chunk of your time will be chopping the vegetables, but once you taste the smooth creaminess of the roasted flavors, you'll be thankful.  You can keep this in the refrigerator for up to 5 days or freeze up to 6 months –  Although I doubt it will last 6 months in anyone's freezer… if you're like me, you'll be finishing it up within the 5 days since it makes a perfect Daniel Fast lunch as well.
Roasted Vegetable Soup
Ingredients
3 Parsnips – chopped (bite sized)
3 Large Carrots – chopped (bite sized)
2 Red or Yellow Peppers – chopped
3 Celery stalks – chopped
2 Sweet Potatoes – chopped (bite sized)
1 Russet Potato – chopped (bite sized)
1/2 Large White Onion – chopped
handful of fresh parsley – chopped (optional)
Directions
Heat oven to 400 degrees.  On foil lined baking sheet – toss all vegetables with olive oil and salt & pepper.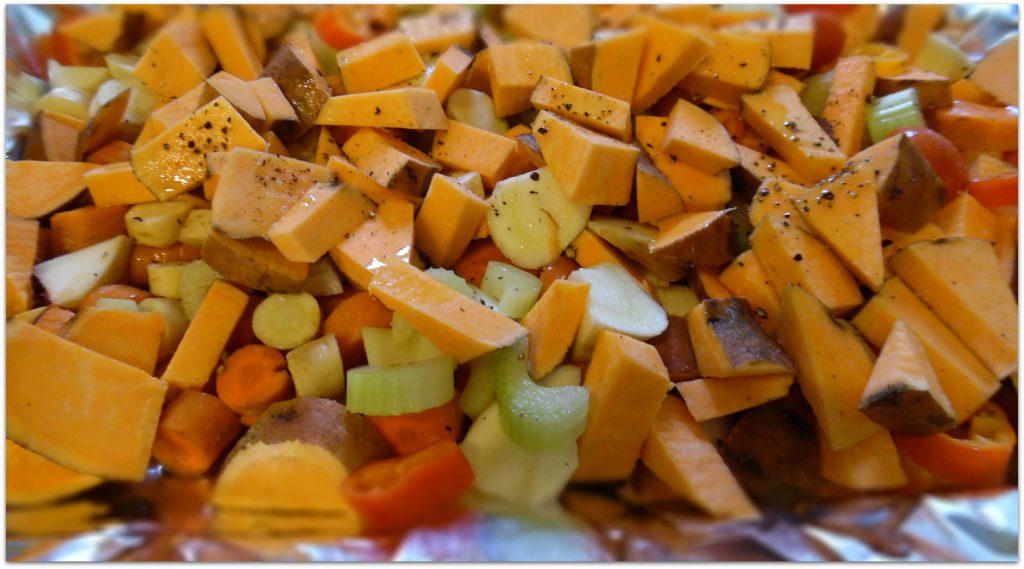 Roast about an hour – or until all veggies are softened.  Remove from oven and let cool.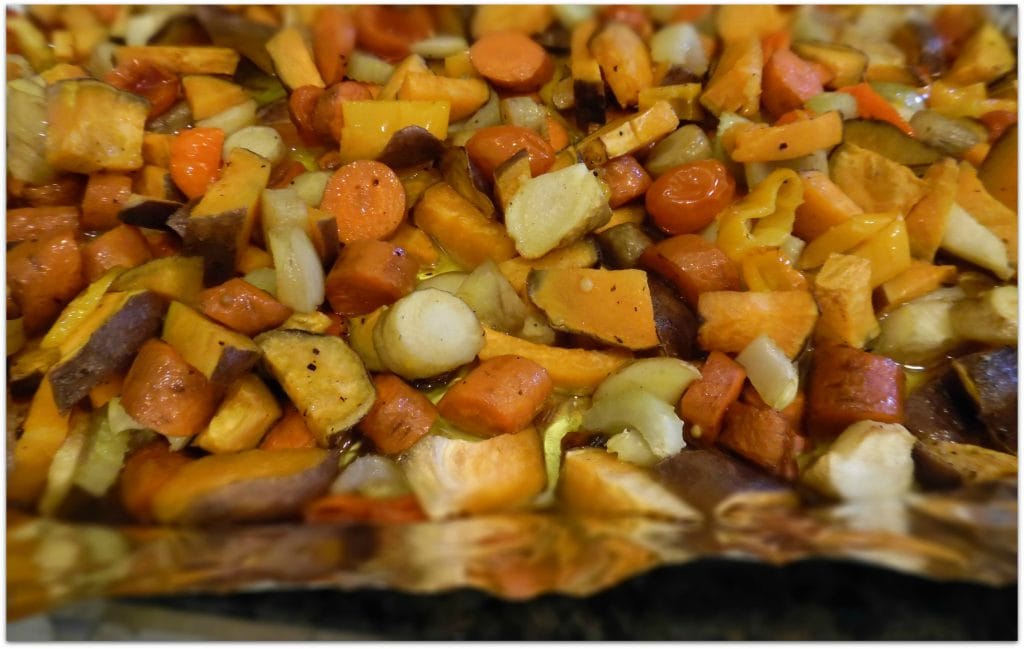 Transfer 1/2 of the vegetables to a soup pot – add about 2 cups of broth to the vegetables and using a hand mixer on slow speed – whip the vegetables for about 1 minute – add the rest of the broth and vegetables – simmer on low heat to warm through.  Add the parsley – and cook another 5 minutes.  Serve immediately.
This post was written by contributor Jacqui McGovern.